Abraham Lincoln Wrestler Coin Drop
He's here, folks! Abraham Lincoln... the Wrestler! The coin you never knew you needed.
One thing we love about the An American Life coin series is all the cool things we've been learning about our historical heroes. Like that Ben Franklin was a firefighting pioneer, or that George Washington was self-conscious about his lack of formal education his whole life. Well, who knew Abraham Lincoln was a renowned wrestler?
You do, now. Let's hear it from Old Abe himself...
But first, set your reminder alarms for:
Thursday, June 23rd @ 11am
Mountain Time
Introducing the 3rd coin in the An American Life Abraham Lincoln collection:
2022 An American Life Abraham Lincoln Wrestler 1/2oz Silver Coin
Year of Issue: 2022
Country of Issue: Cook Islands
Mint: Mayer Mint
Face Value: 2 Dollars
Coin Weight: 1/2 Troy Ounce
Metal Purity: 0.999
Metal Composition: Fine Silver
Mintage: 5,000
Features: Colorized
Did you know the 16th President of the United States has been inducted into the National Wrestling Hall of Fame? It's true! Abe Lincoln was a mighty opponent in his day, winning an estimated 300 rounds with only one recorded loss! Wrestling came easily to Lincoln, whose shrewd observation of others allowed him to discern their weaknesses and use them to beat them, a talent that came in handy during his time in Congress!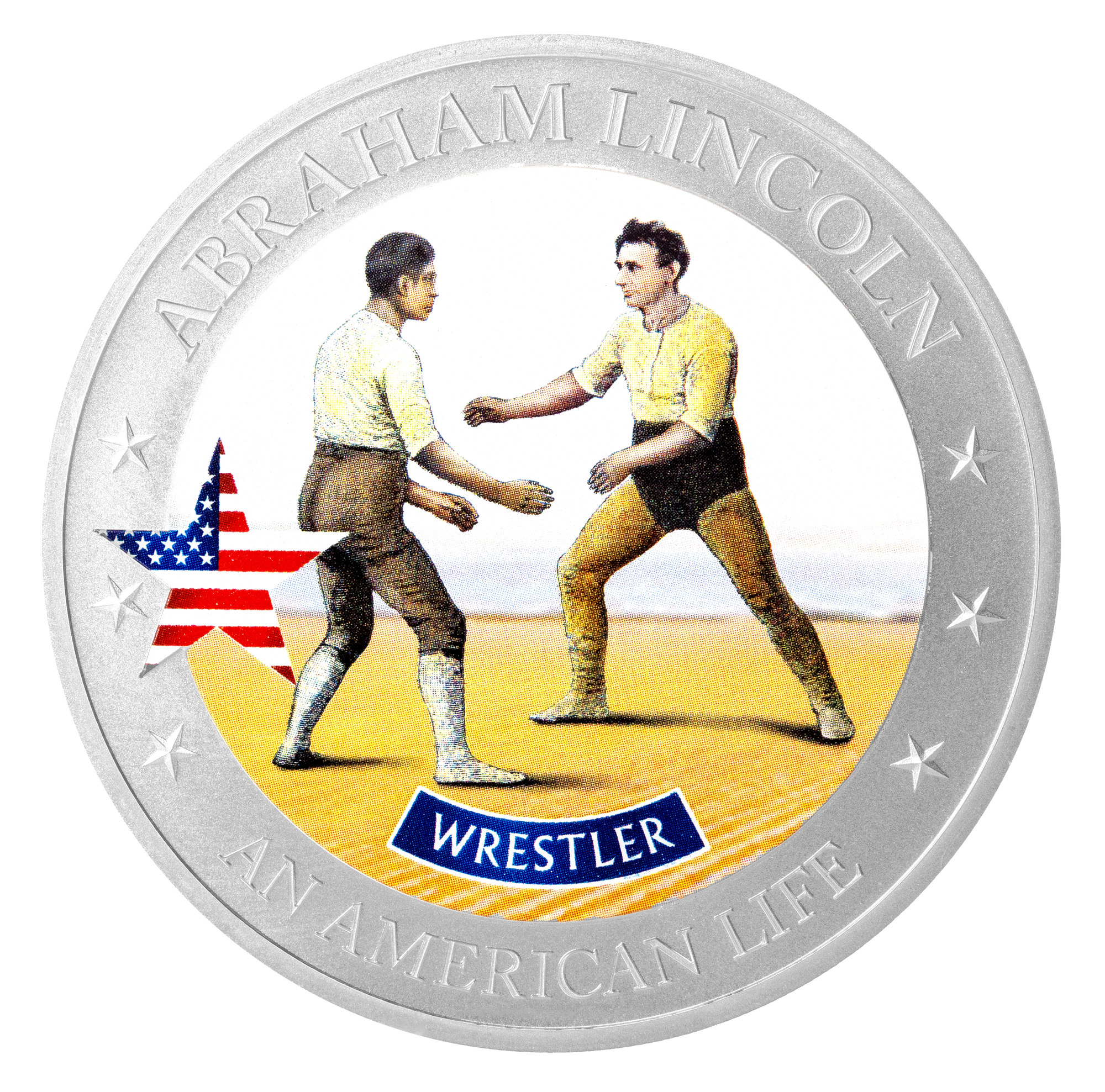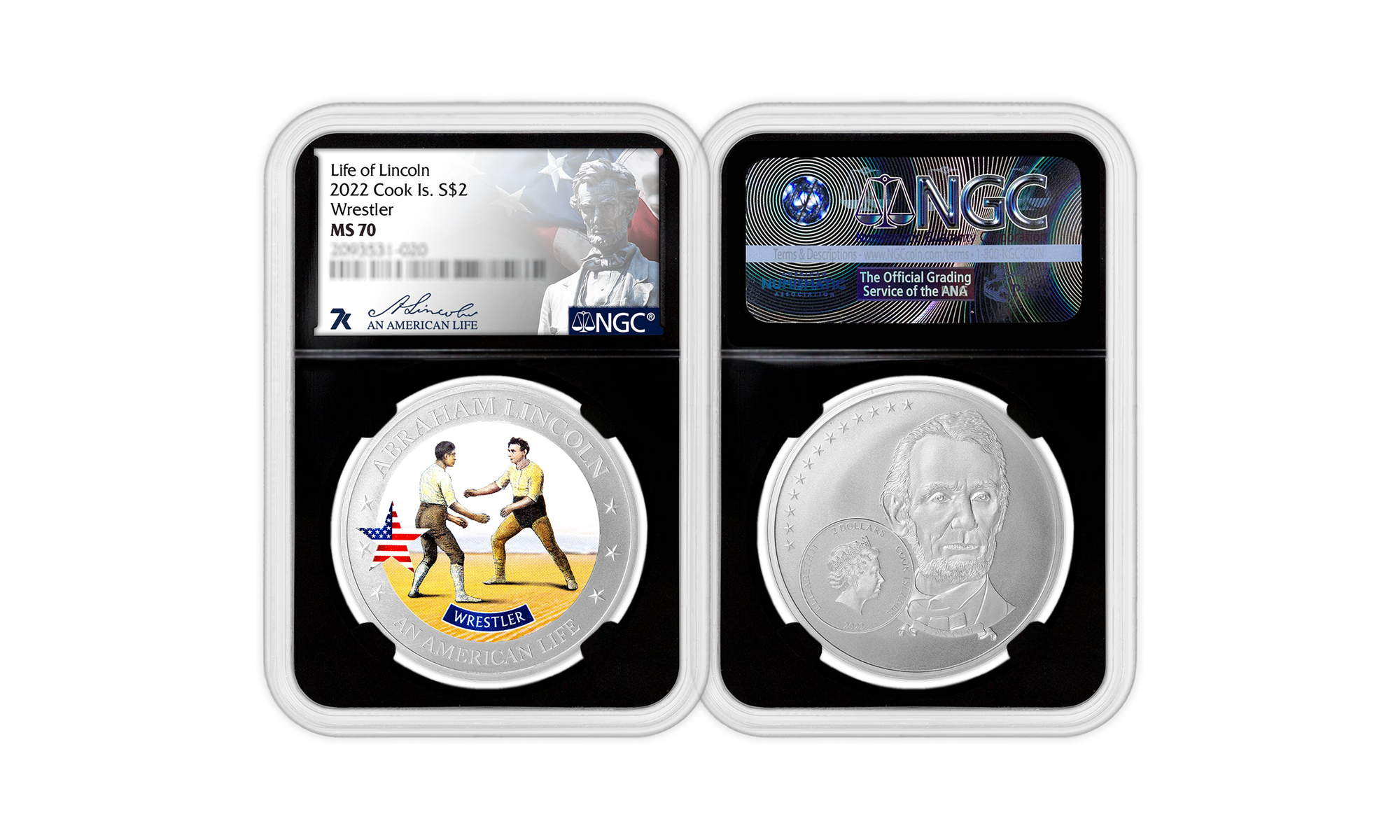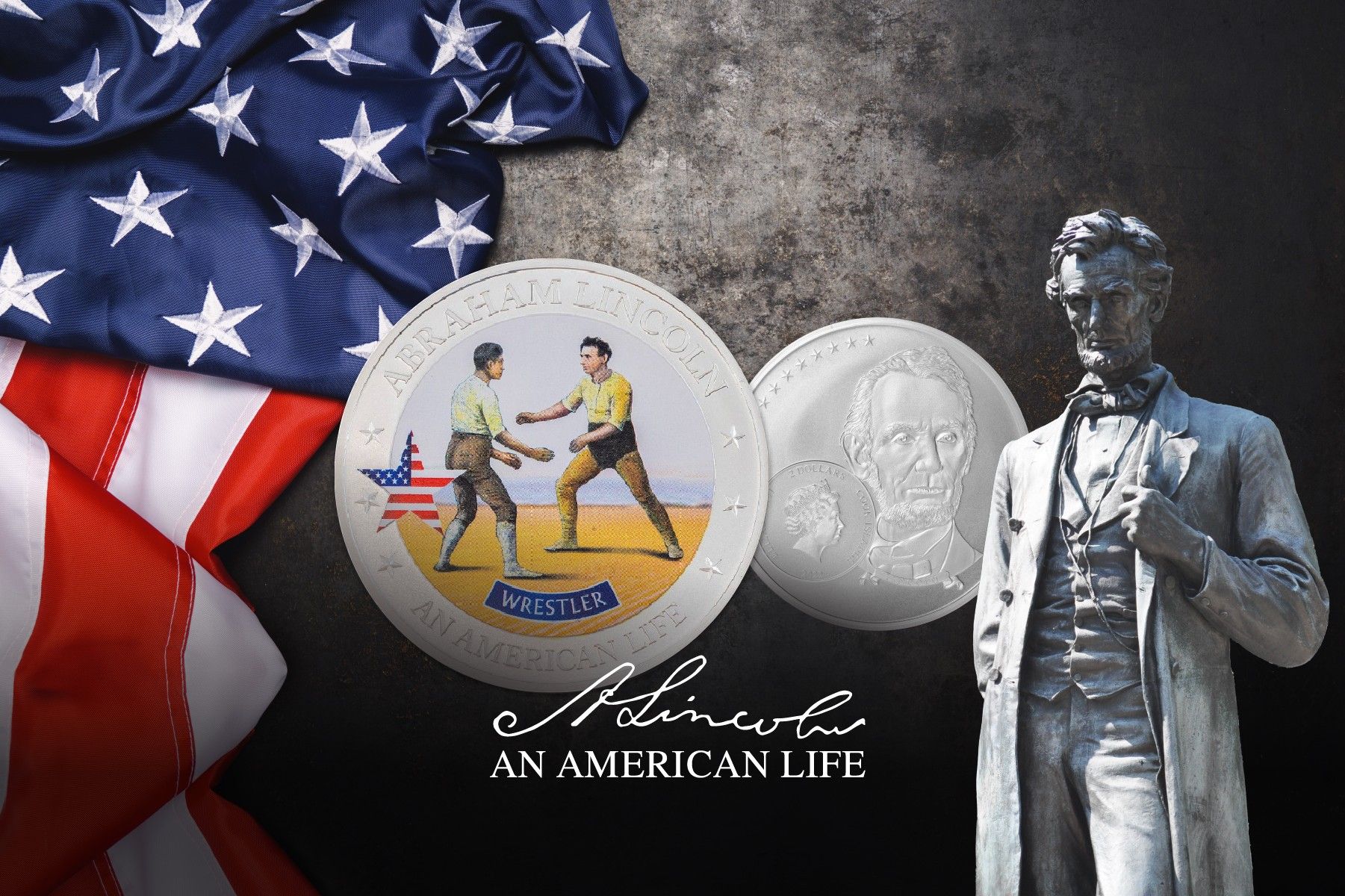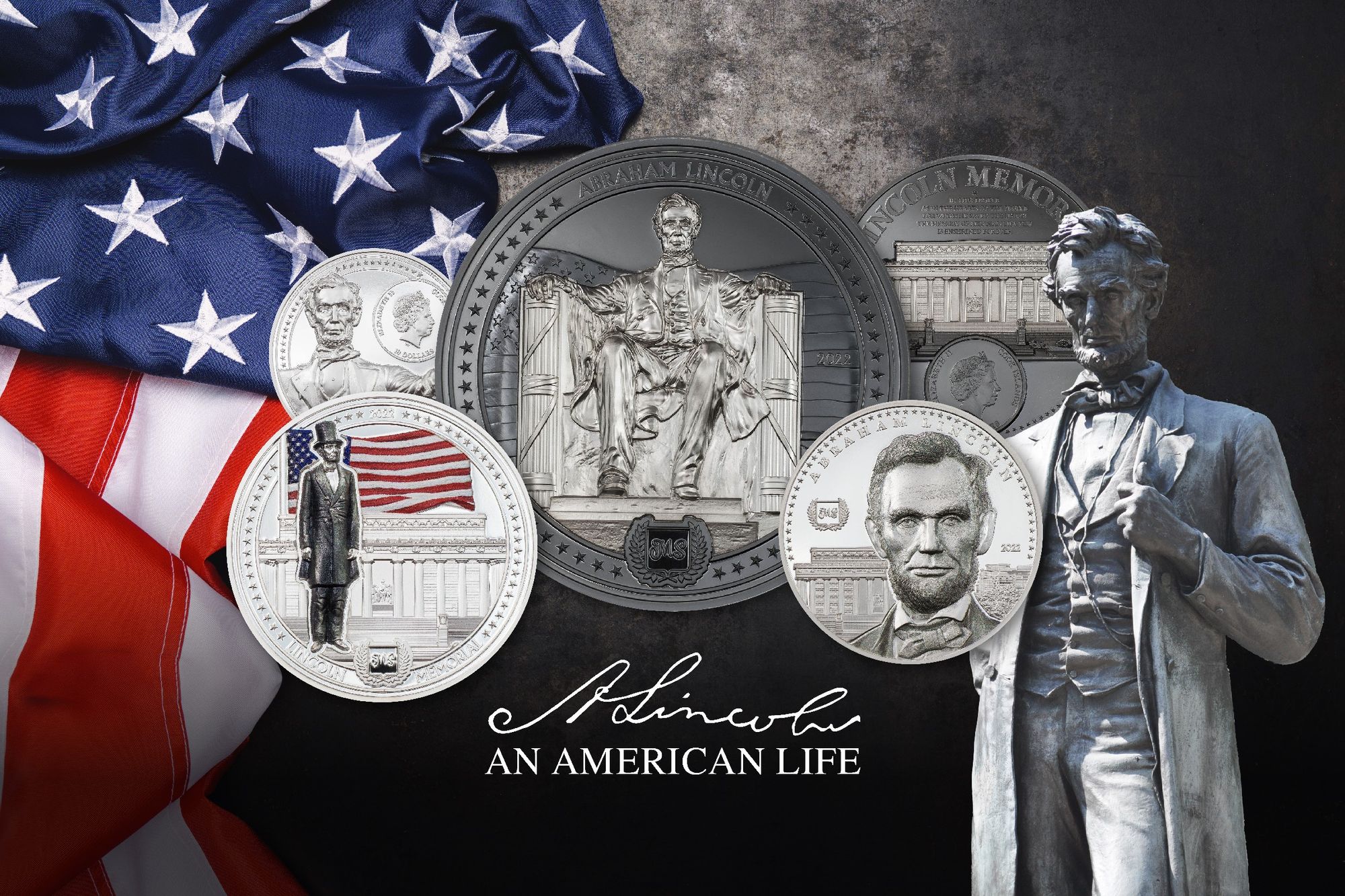 ---
Not Sure How A Coin Drop Works?
We've simplified the process even more to help out. Just follow these steps:
A few minutes before the time of the coin drop, log in to your account on 7kmetals.com.

Click the "Check it out" button in the coin drop box on your account page.


When the timer counts down to zero you'll see the coin drop interface appear. Swipe left until you see (on a touchscreen device), or click on the image (on a computer) of the coin you want.


Click the "I WANT ONE" button underneath the coin description.


Do this for all the coins you want to purchase.
That's it! That's all there is to it!
A few things to note:
THERE IS NO CODE NEEDED!
If there are multiple grades of a coin, you'll need to select the one you want. Make sure it's highlighted. The system defaults to the PF or MS69, so if you want the PF or MS70, you need to select it.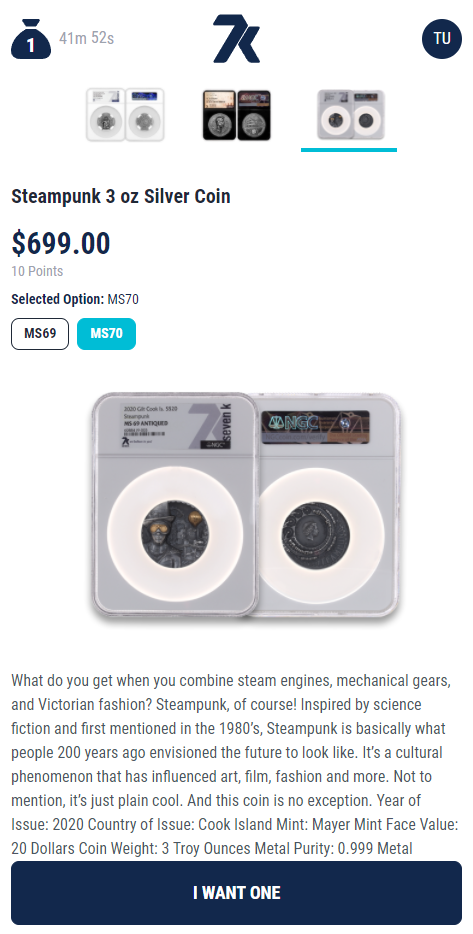 You need to act FAST! The reason we do coin drops is because so many people want a limited number of coins. This is the fairest way we have found to offer these coins. If you see the button underneath a coin flickering between "I Want One" and "Sold Out" it's because people are claiming and then changing their minds about the last few coins.
PRO TIP: People continue to "unshop" throughout the duration of the coin drop. Don't give up if the coin you want sells out in minutes (or seconds!). People will grab them and then change their minds so coins often become available all throughout the drop. KEEP TRYING!