An American Life Collection
Introducing An American Life, a collection of coin series focused on the lives of prominent historical American figures. People who left a lasting legacy for all who came after them. Each figure will be represented by a 1, 2, and 5 oz coin demonstrating their impact on the U.S., as well as 6 half-ounce coins featuring vignettes from the person's life. This series is expected to continue for several years.
An American Icon…
An American Hero…
An American Life
A brand-new Miles Standish designed coin series…
An American Life
Only from 7k
1. Benjamin Franklin
Releases begin on or around Independence Day 2021
Benjamin Franklin
Who was he?
Signer of the Declaration of Independence
Champion of democracy
Inventor
Writer
Scientist
Diplomat
But did you know he was also an investor in precious metals?
In fact, when Benjamin Franklin died he bequeathed 1,000 pounds sterling silver (worth about $4000 at the time) each to both his birth city of Boston and Philadelphia, the city he'd called home since he was 17 years old—with stipulations.
For the first 100 years, the silver was to be used to give small loans to skilled workers, enabling them to start businesses of their own.
For the second hundred years, the cities could use the funds for public works projects. At the end of 200 years, in 1990 the funds were released for each city to use as they saw fit.
Franklin was fascinated by the concepts of compounding interest and financial gains made over time. What had begun as a relatively small amount of silver bullion invested wisely grew to nearly $7 million dollars. Enough to fund the construction of two large buildings.
The Benjamin Franklin Institute of Technology in Boston

And the Franklin Institute in Philadelphia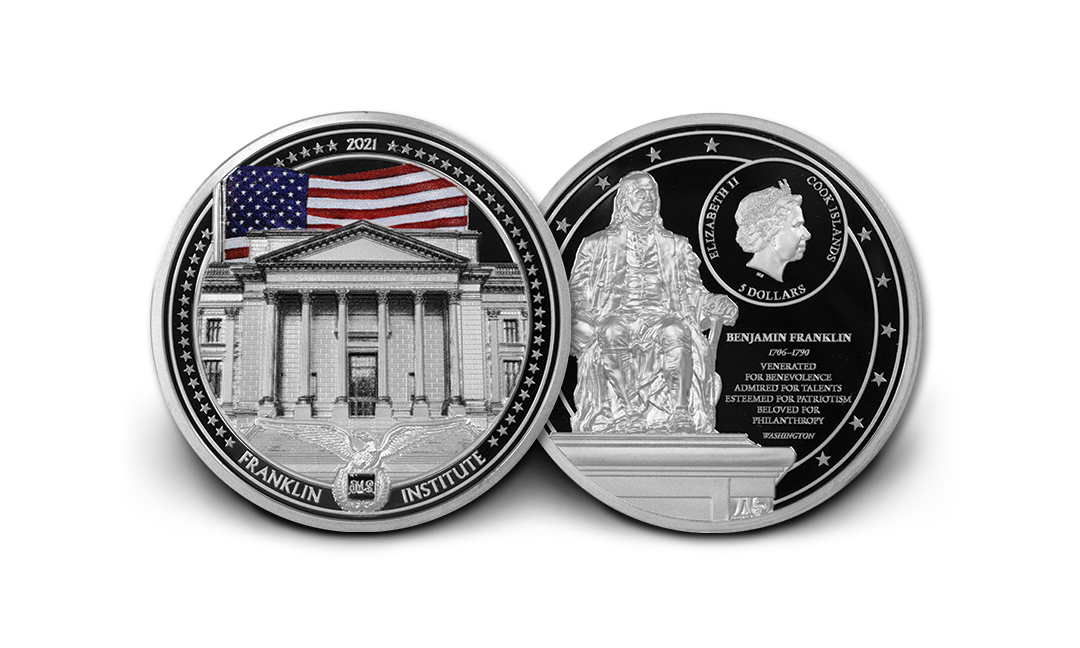 The Life of Benjamin Franklin in 6 Half Ounce Silver Coins
Coin #1: An American Life Benjamin Franklin The Writer 1/2 oz Silver Coin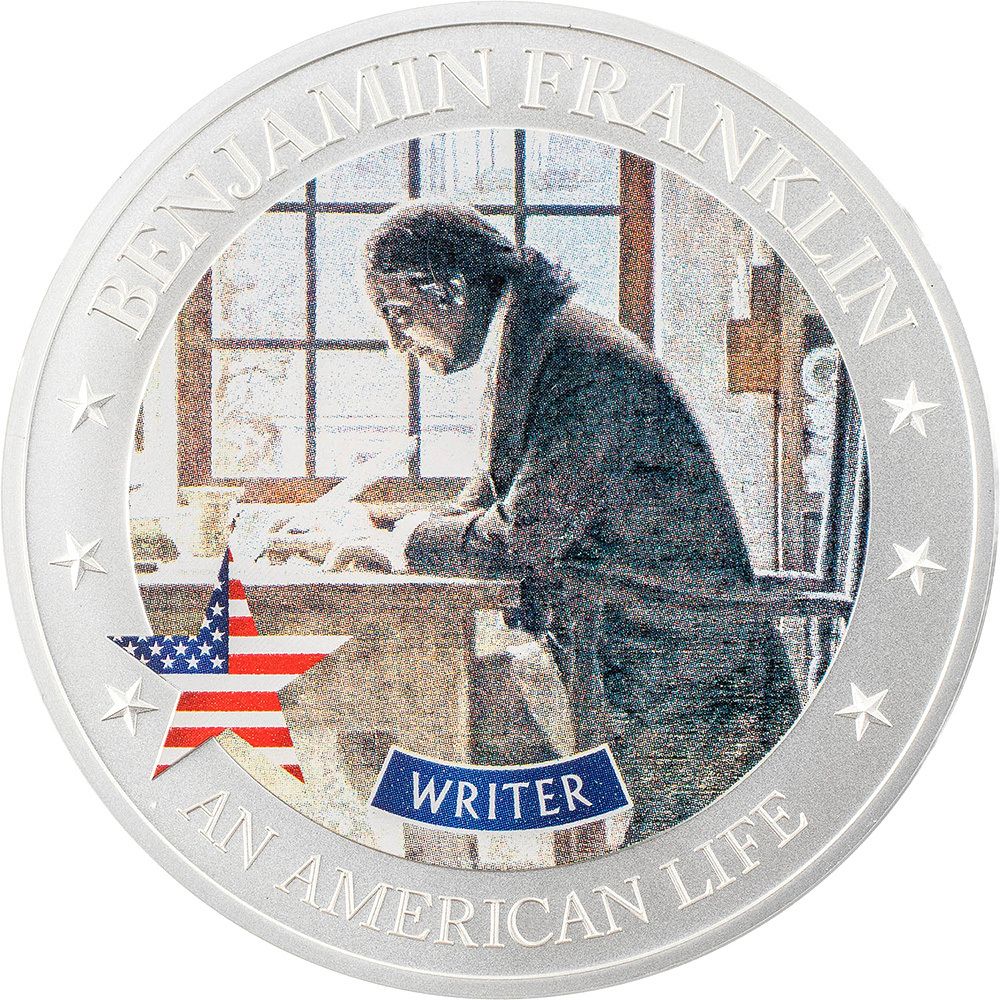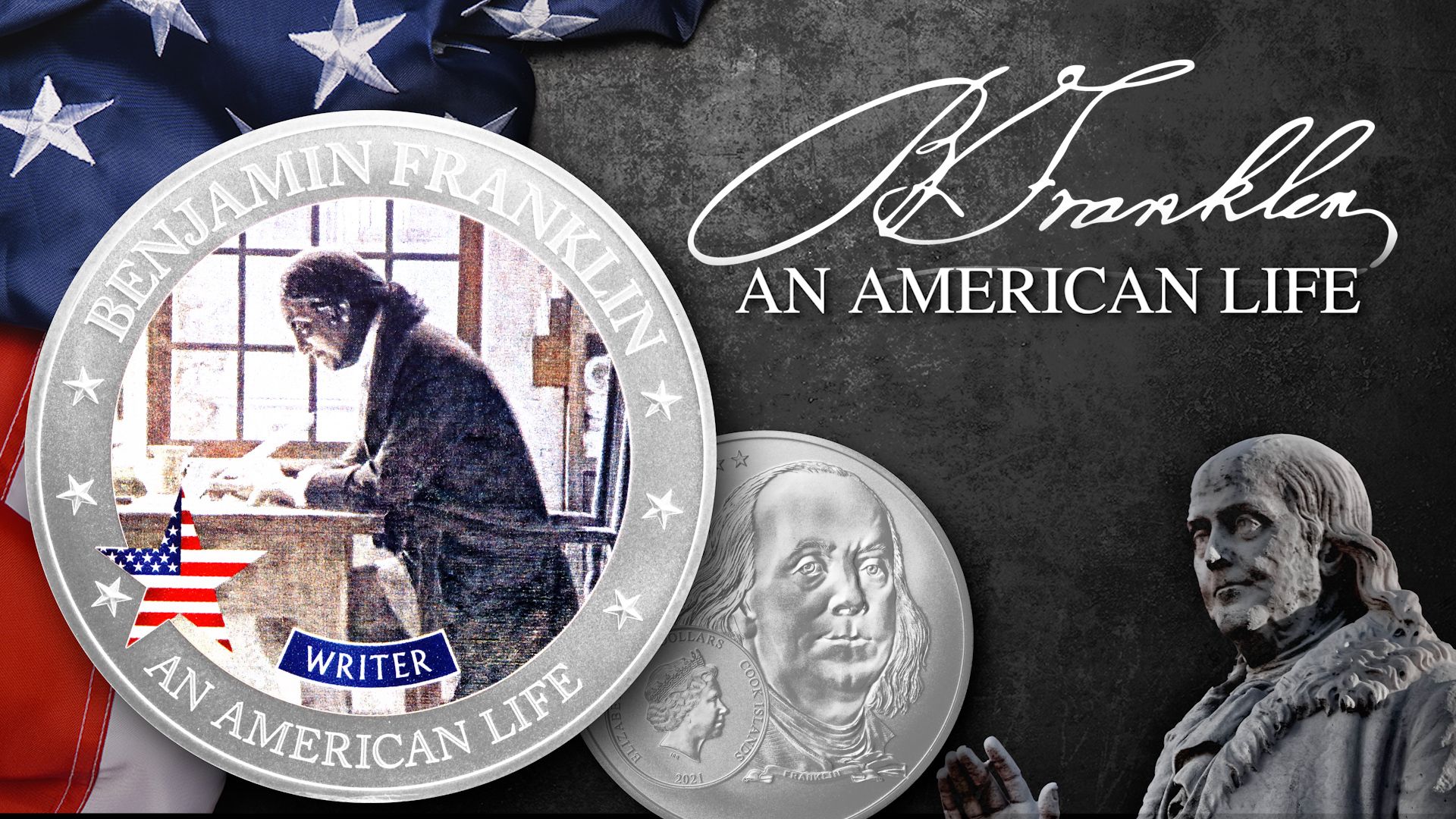 ---
Coin #2: An American Life Benjamin Franklin The Publisher 1/2 oz Silver Coin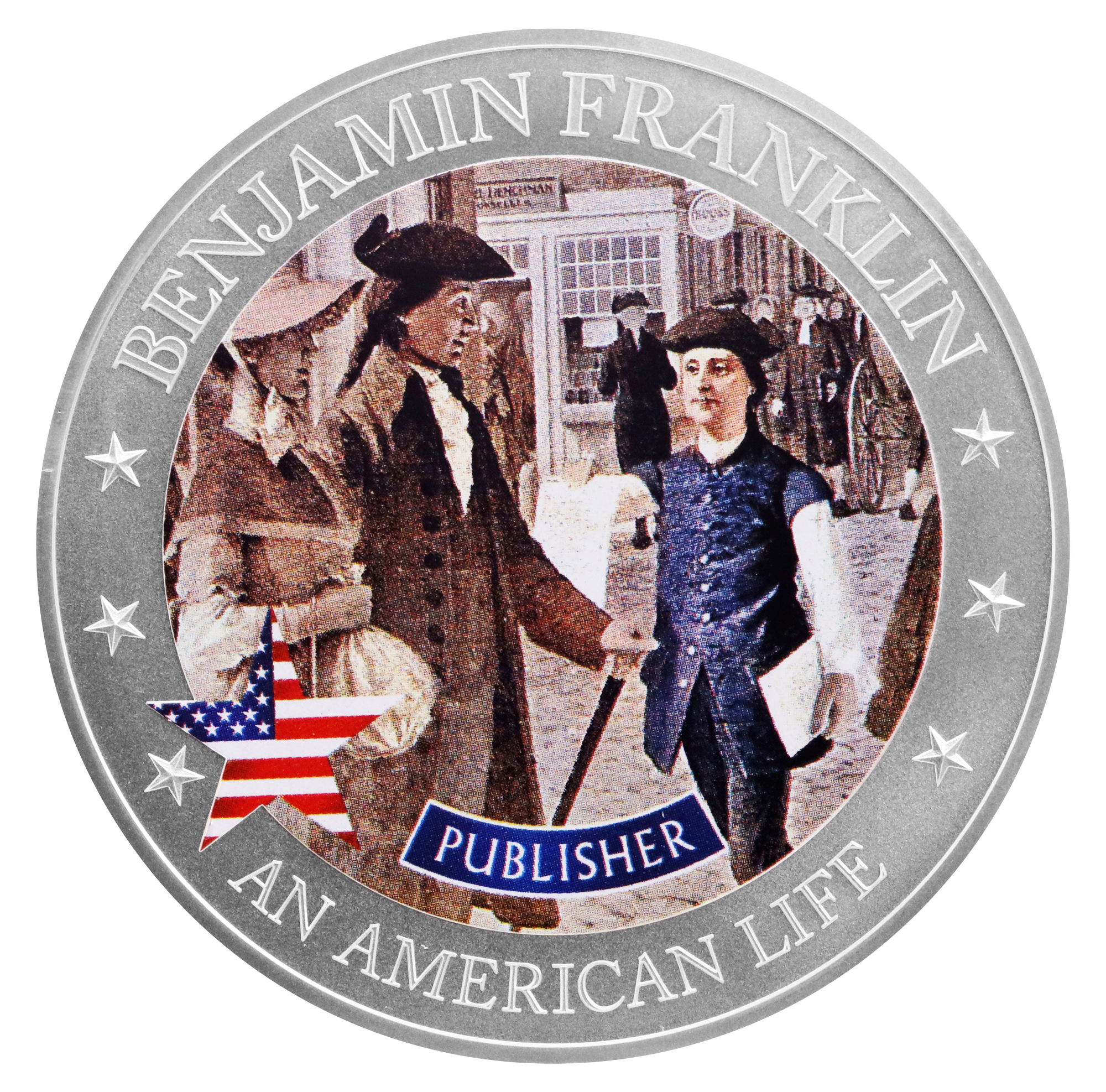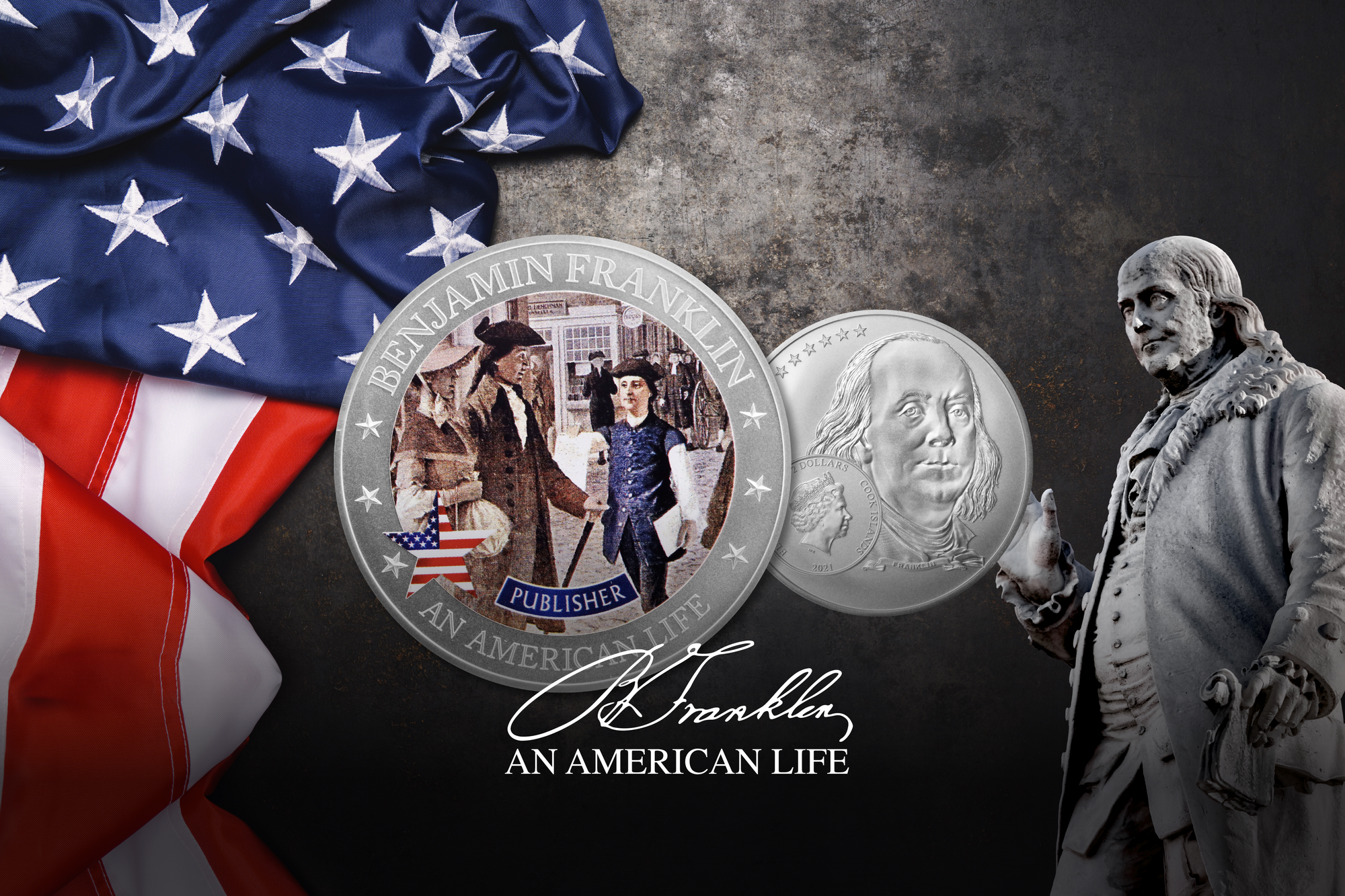 ---
Coin #3: An American Life Benjamin Franklin The Founder 1/2 oz Silver Coin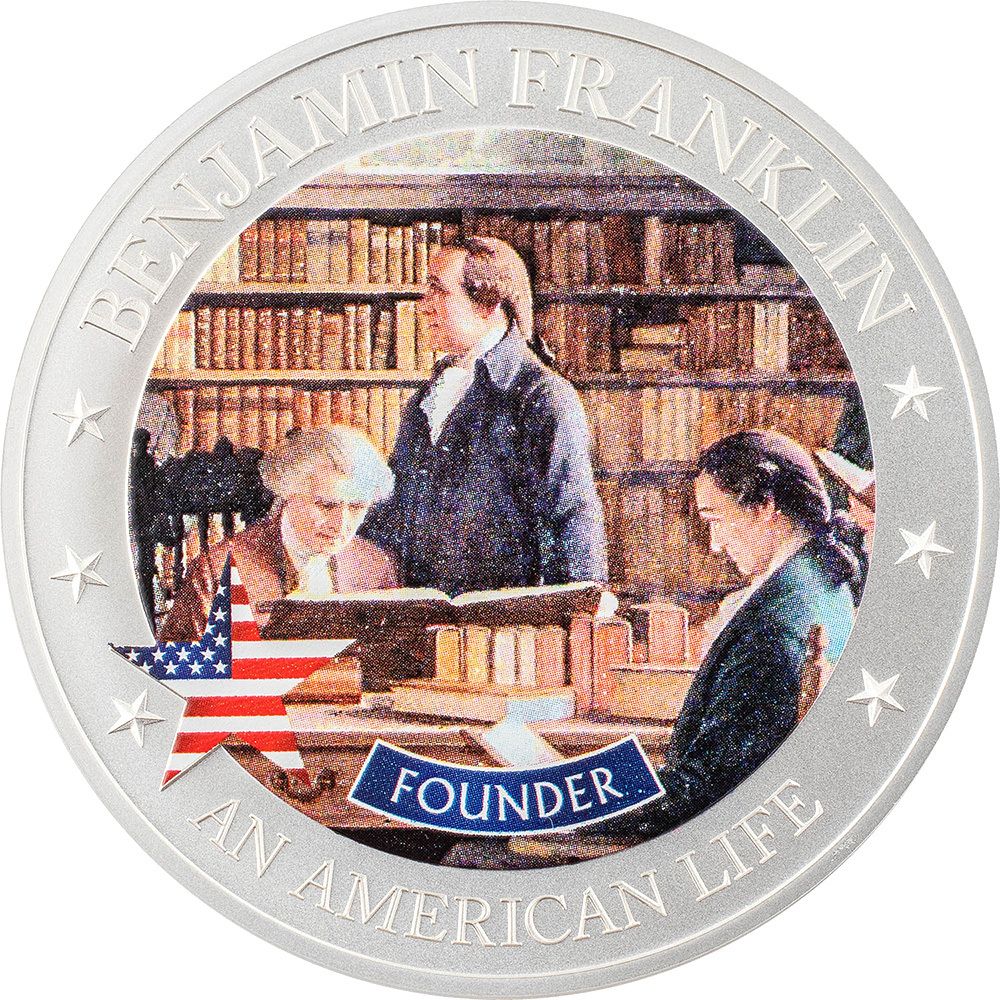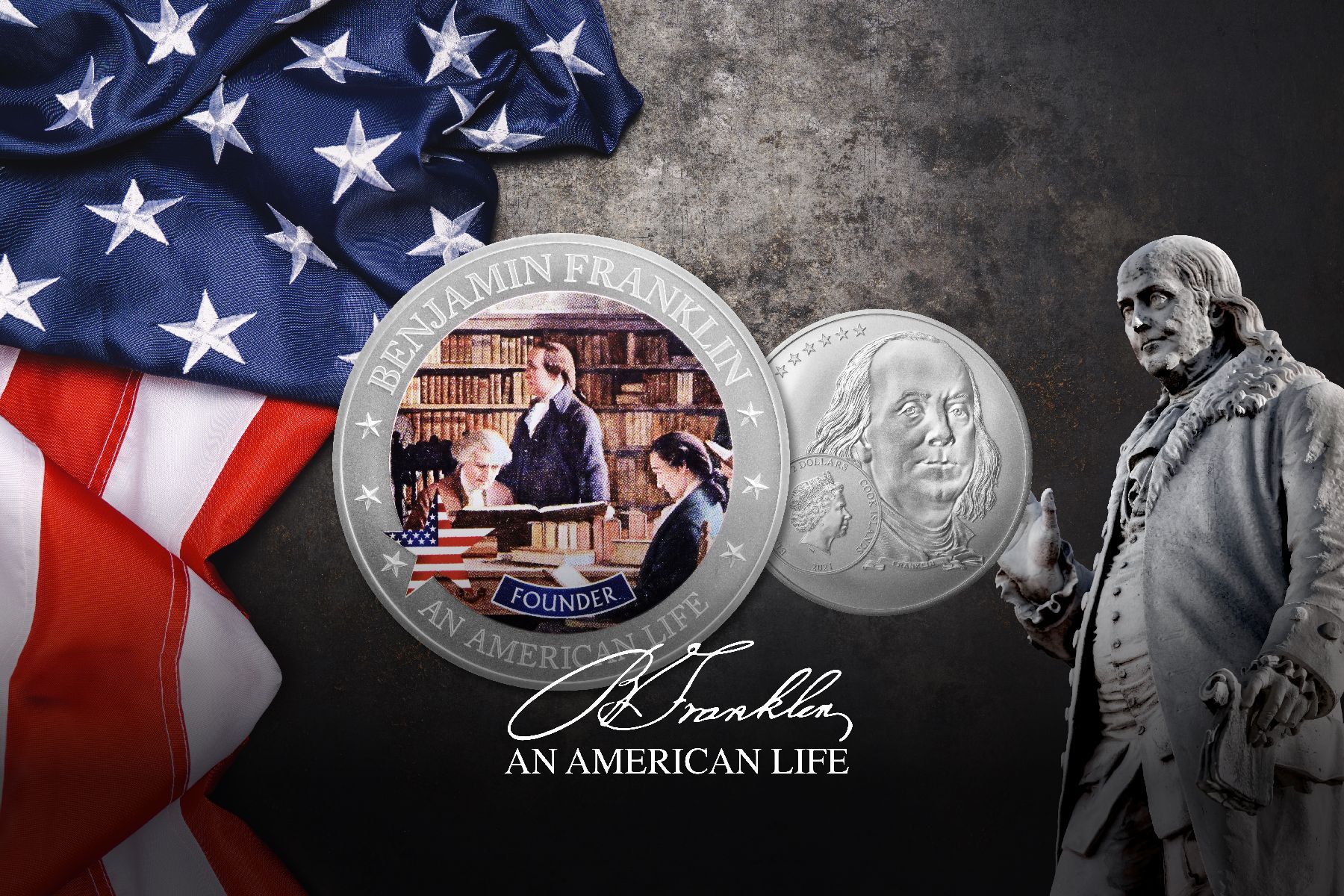 ---
Coin #4: An American Life Benjamin Franklin Firefighter 1/2 oz Silver Coin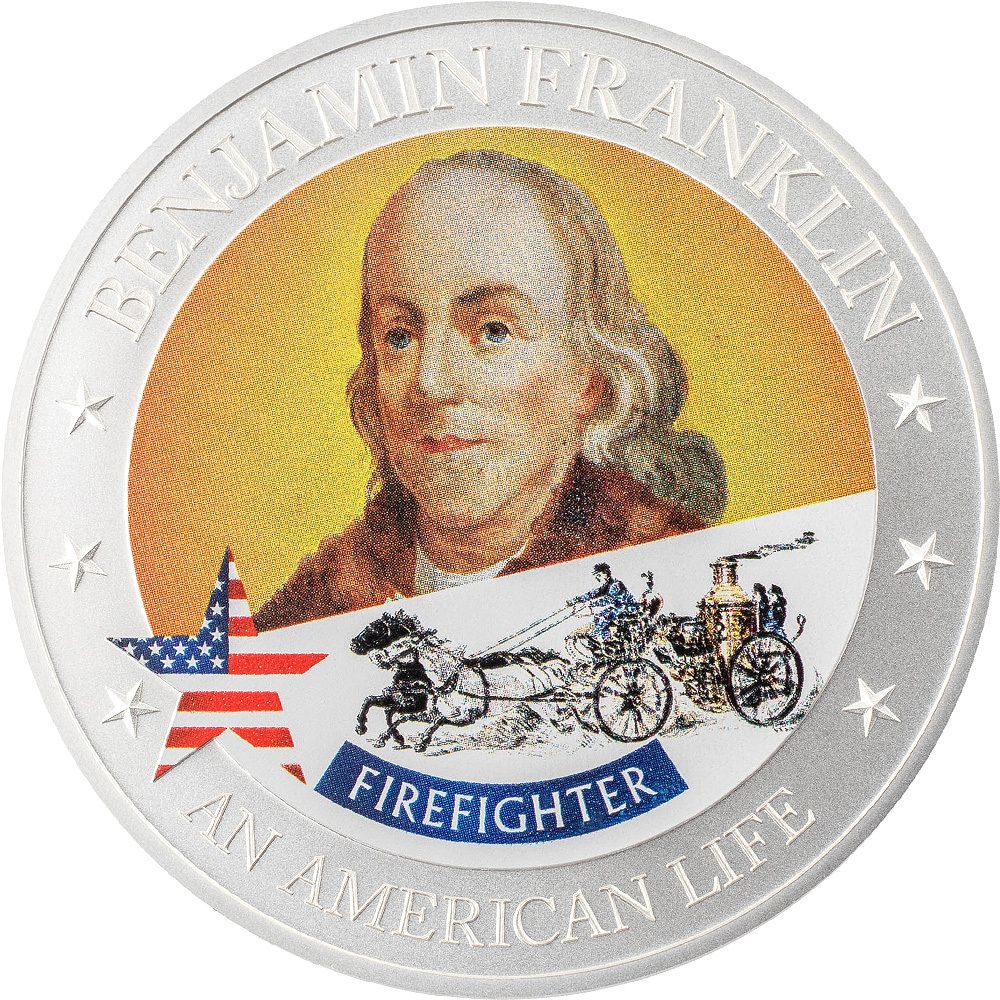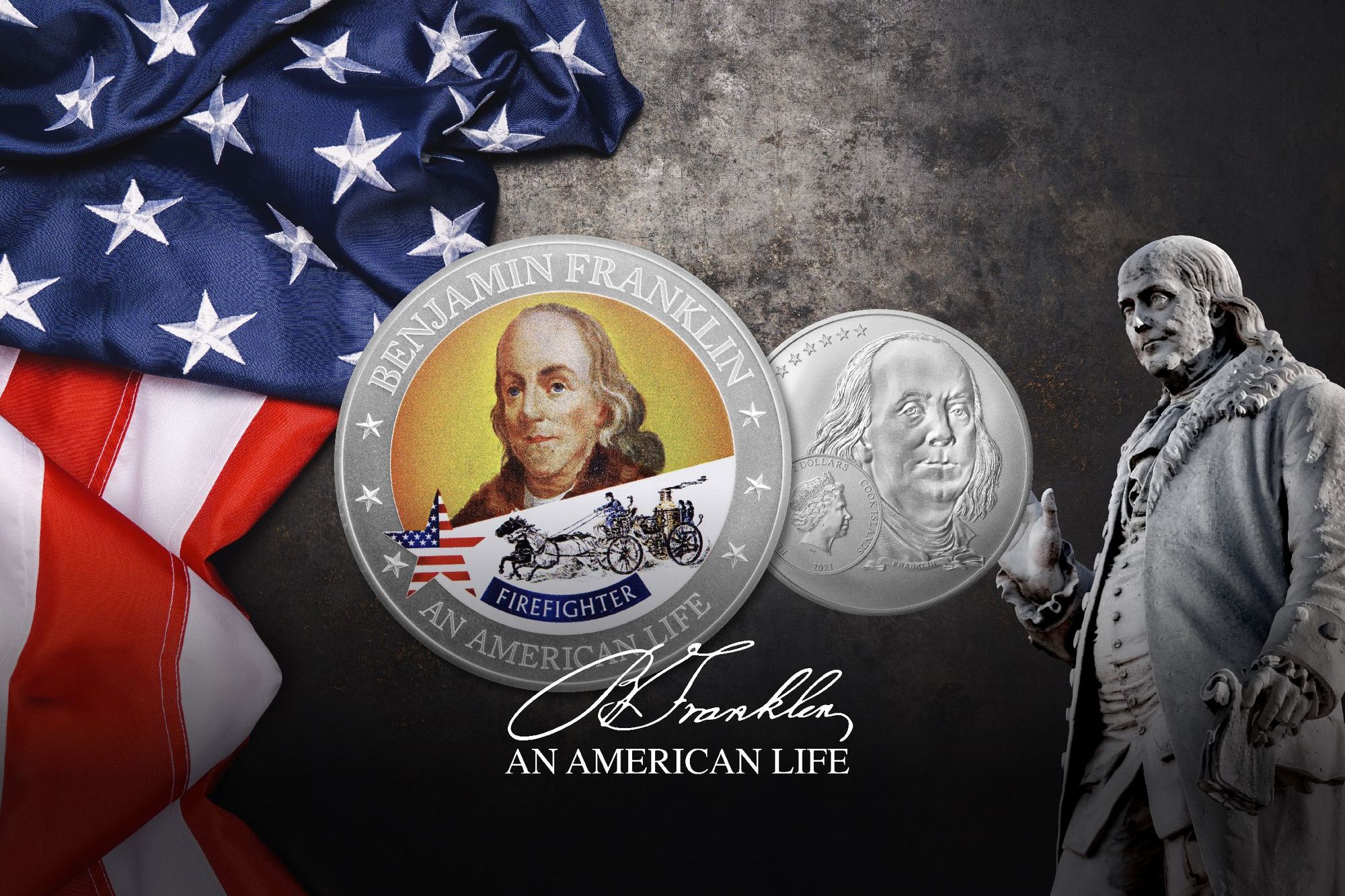 ---
Coin #5: An American Life Benjamin Franklin Scientist 1/2oz Silver Coin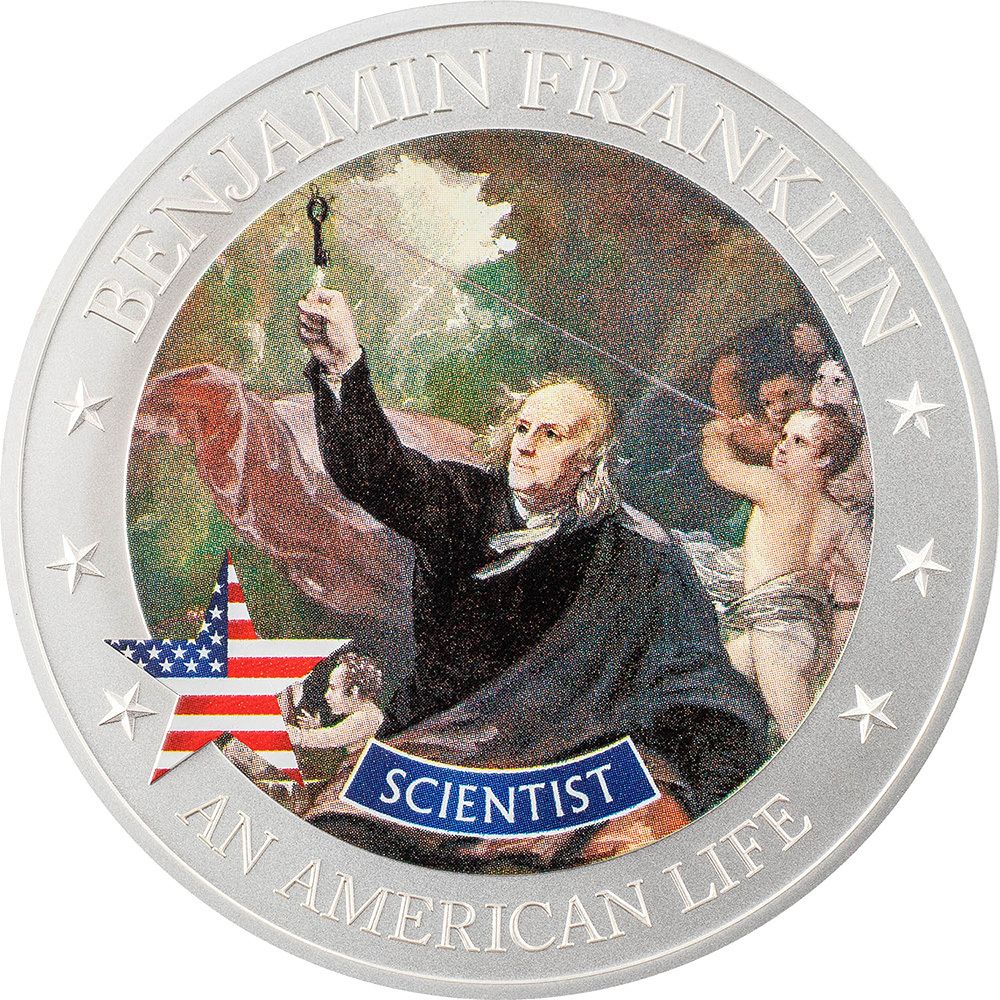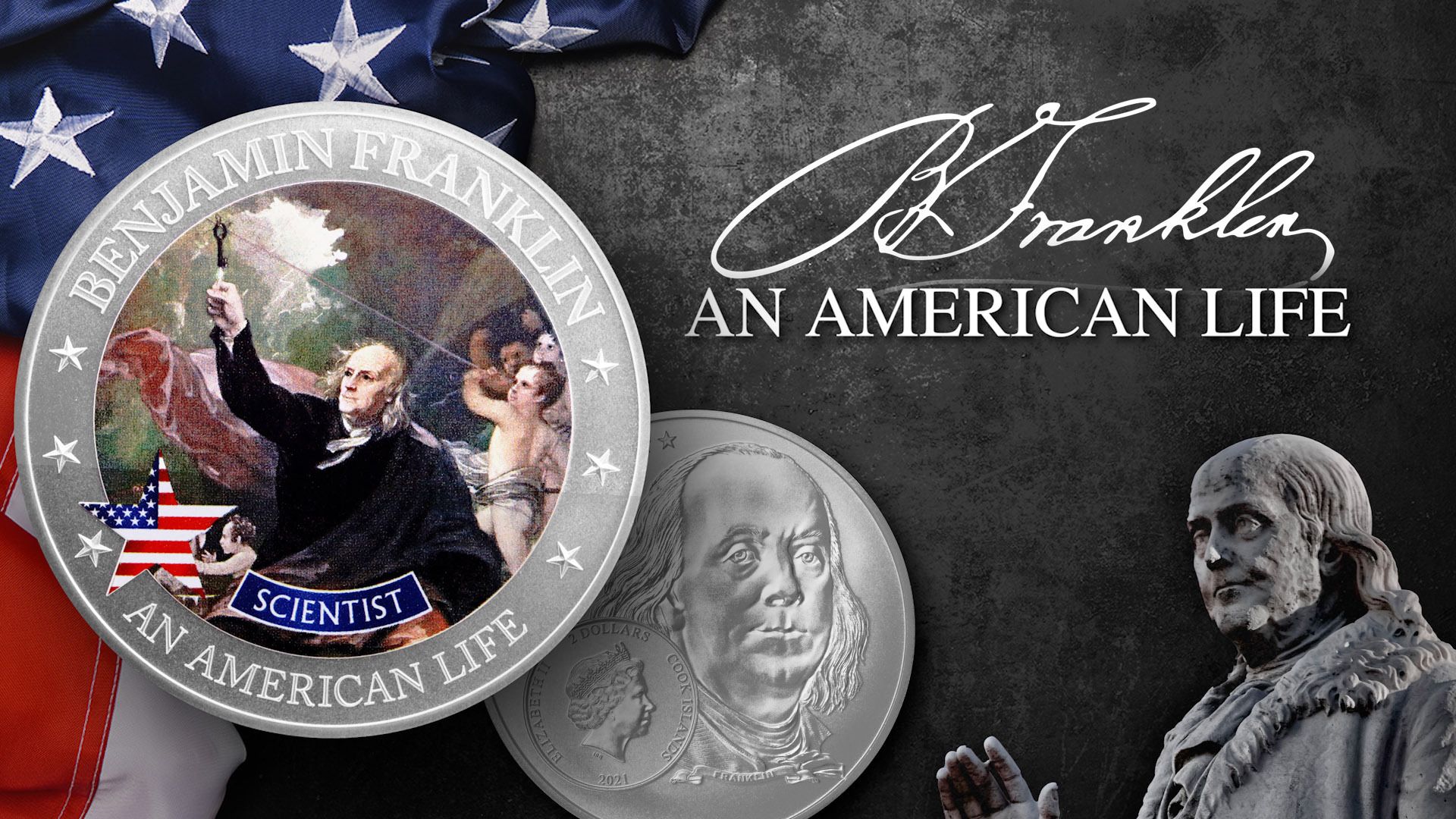 ---
Coin #6: Coming Soon!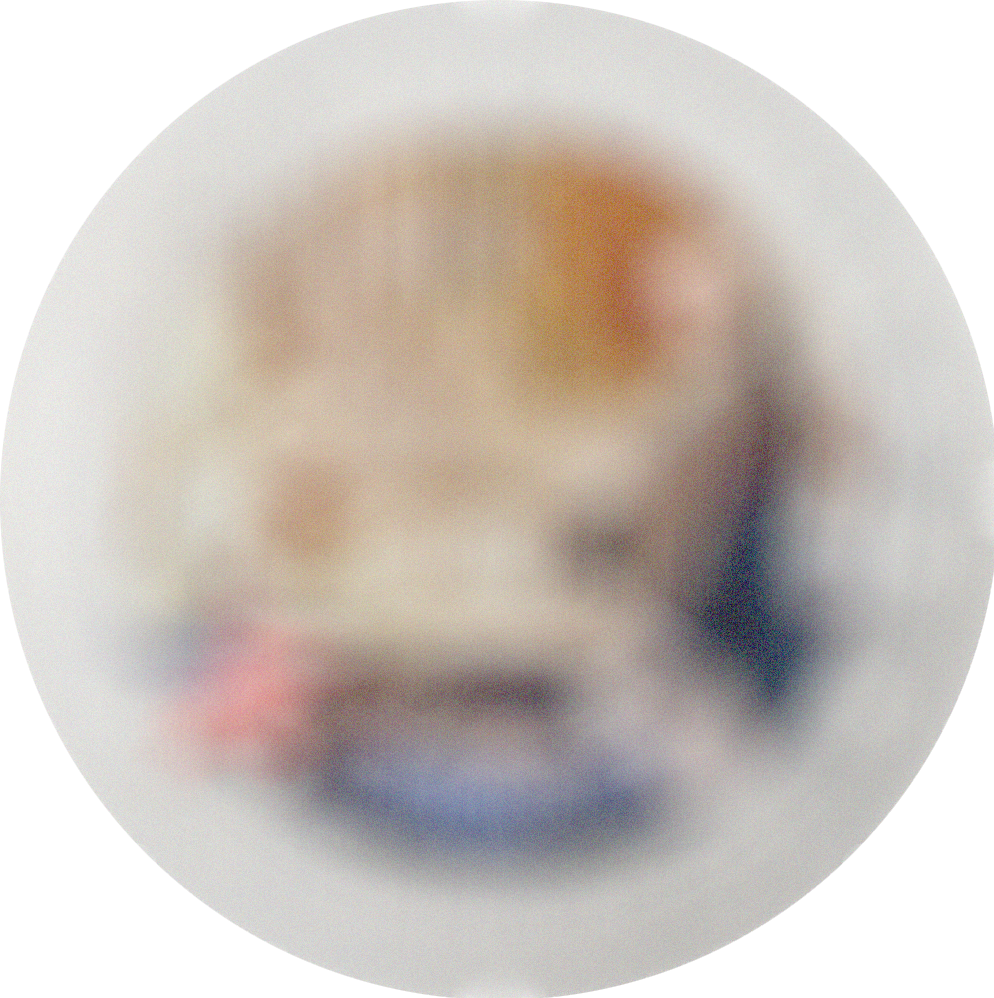 ---
Check back periodically as coins and additions to the series are revealed.