Historical 7k Select Release
Ready for a sneak peek into what's dropping on the website this week? Well, if you're into ancient history, or collections, or film memorabilia, or American history, or just stacking really cool coins... you're in for a treat. This week we're introducing a brand new collection, continuing a popular one, and releasing a stand-alone commemorative coin. Scroll down to see them all!
But first, mark your calendar for:
Friday, April 14th @ 11am
Mountain Time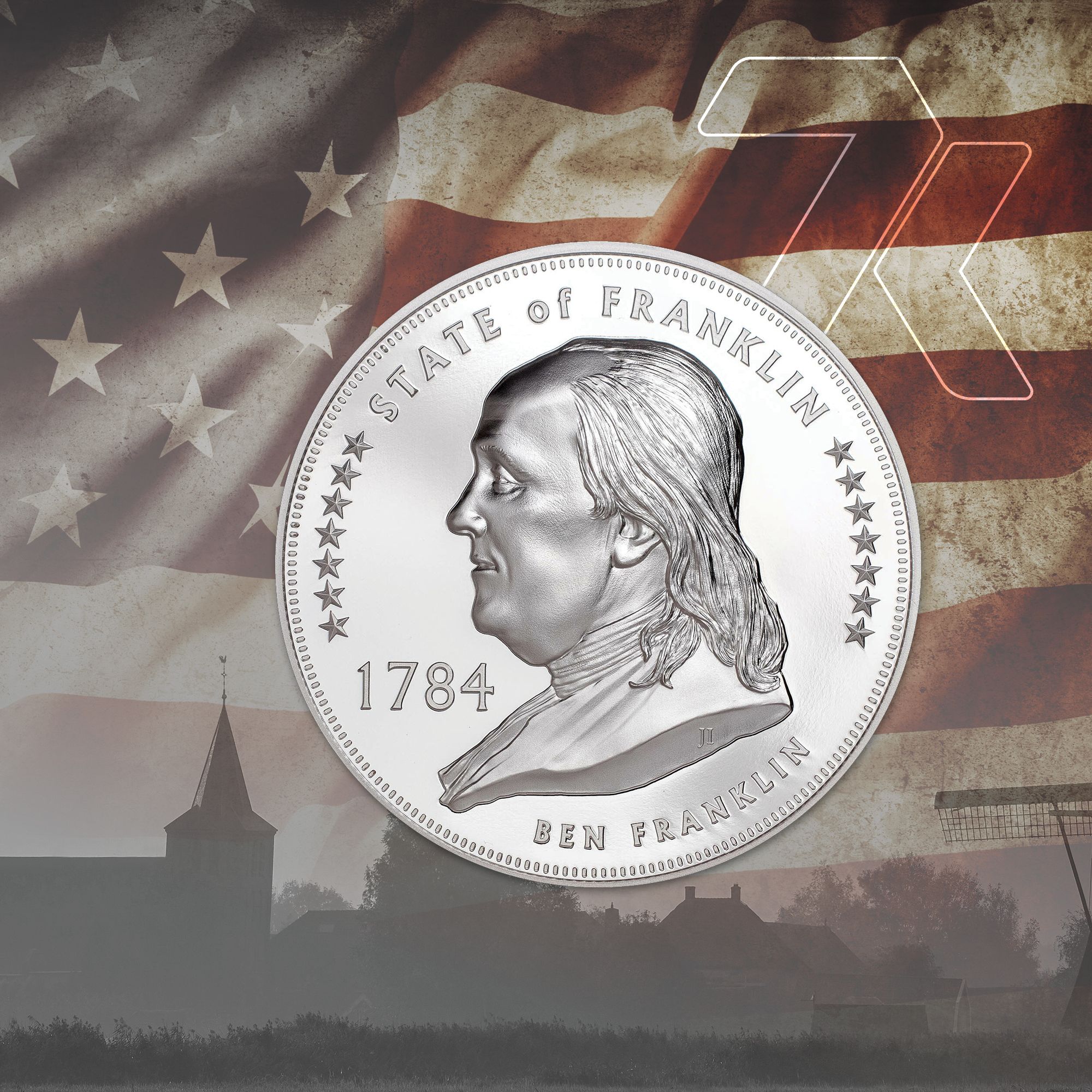 2020 Lost States of America Franklin 1 oz Silver Coin PF70 & PF69
Year of Issue: 2020
Country of Issue: Cook Islands
Mint: Mayer Mint
Face Value: 1 Dollar
Coin Weight: 1 Troy Ounce
Metal Purity: 0.999
Metal Composition: Fine Silver
Mintage: 25000
Feature: Ultra High Relief
The settlers of the State of Franklin stood for the American ideal that if the people feel underrepresented by their government, they will right the wrong. Just one year after the close of the Revolutionary War, the inhabitants of a few North Carolinian counties feared that through their state government's cessation of the land they lived upon, it might be taken from them. And so they formed...Franklin, a now Lost State of America.
Collector's Note: Great piece of Americana memorabilia in this affordable, yet impressive collection.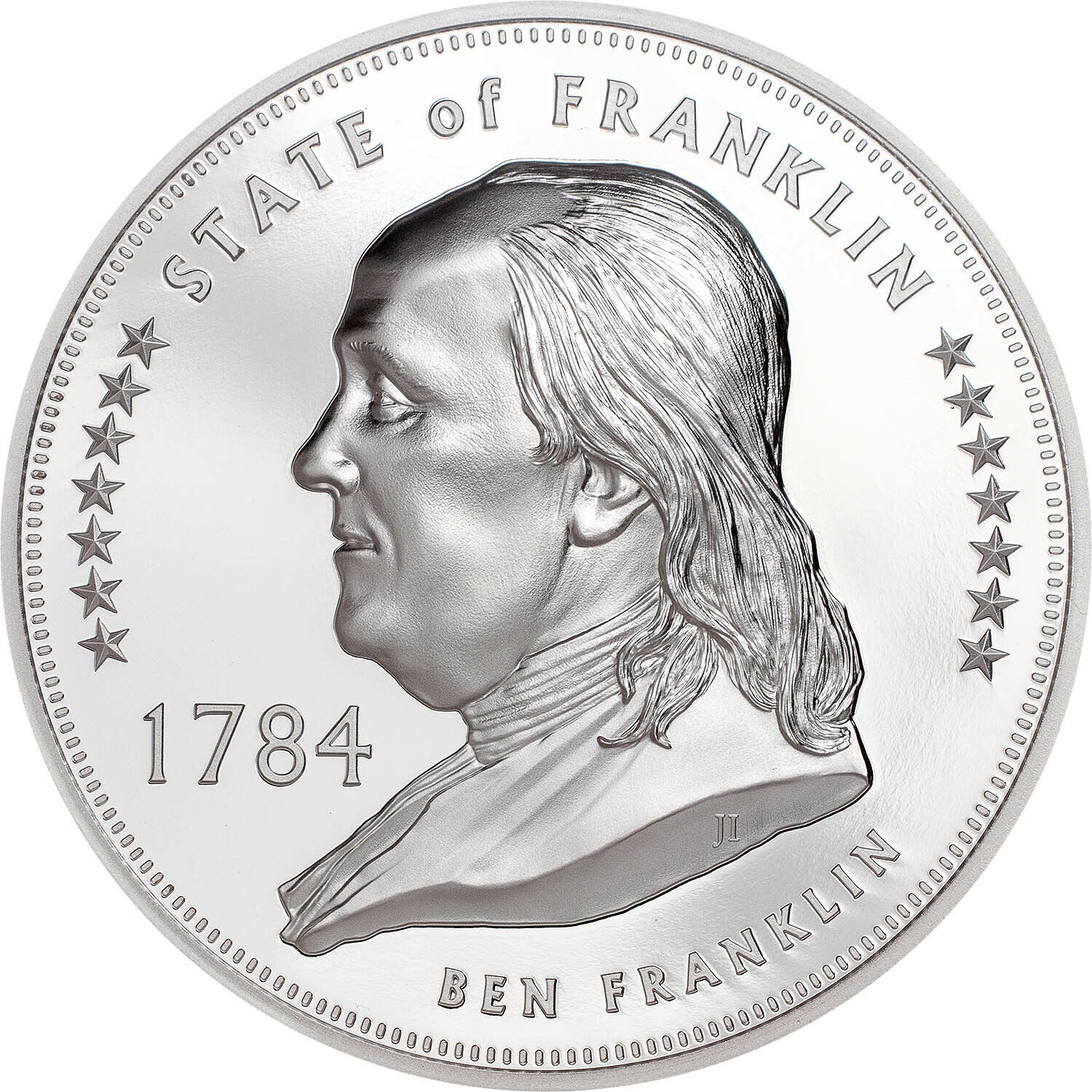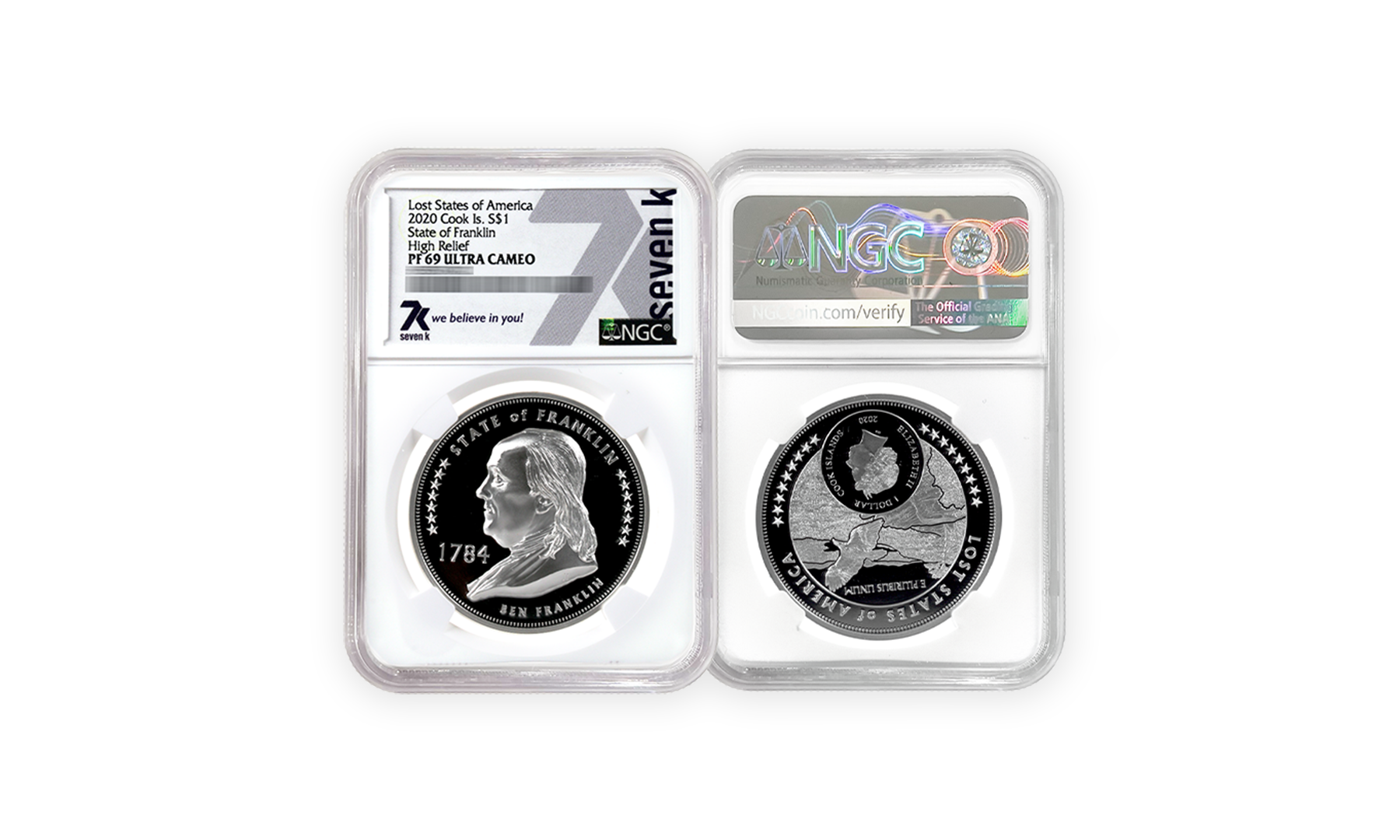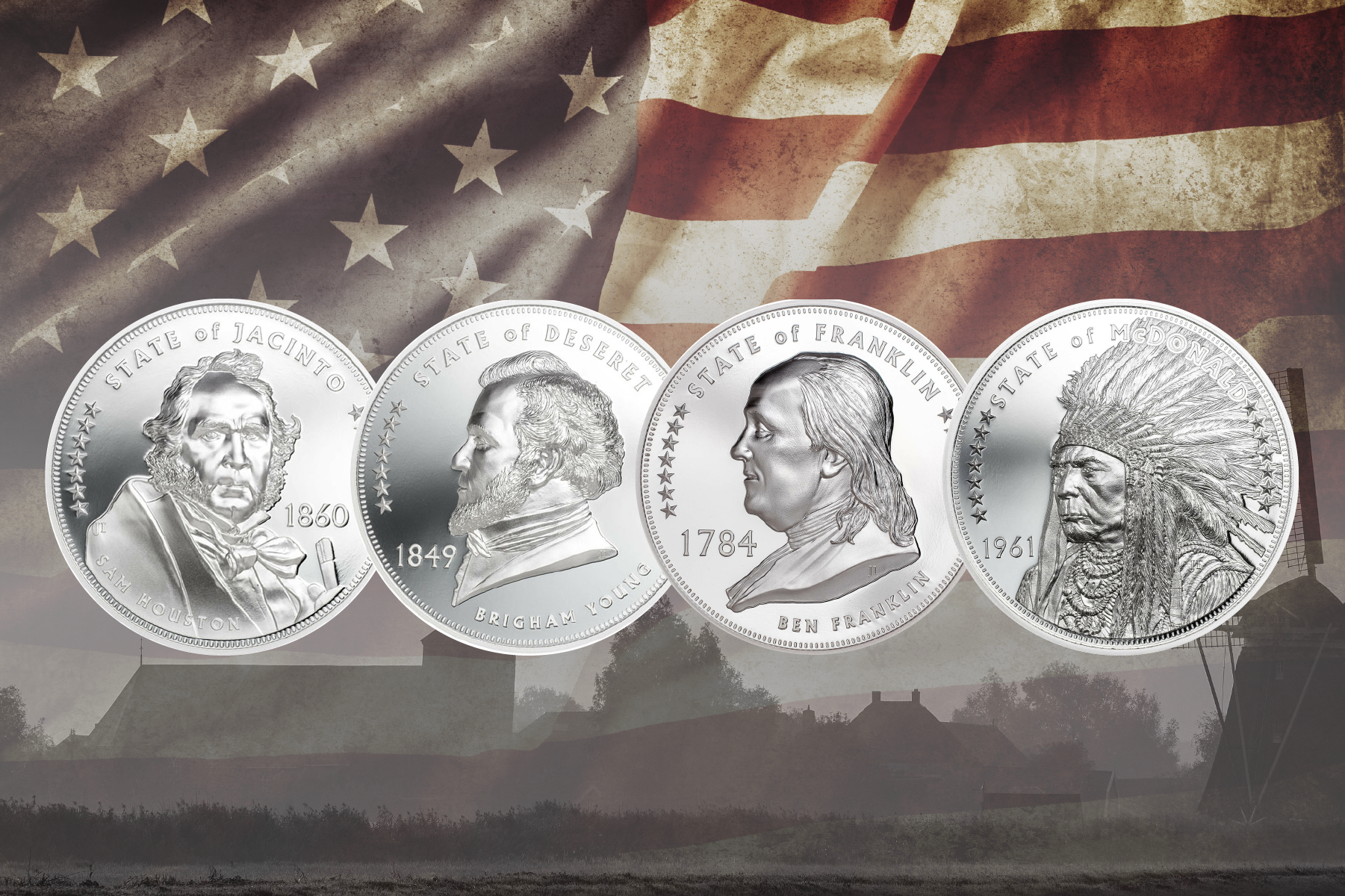 ---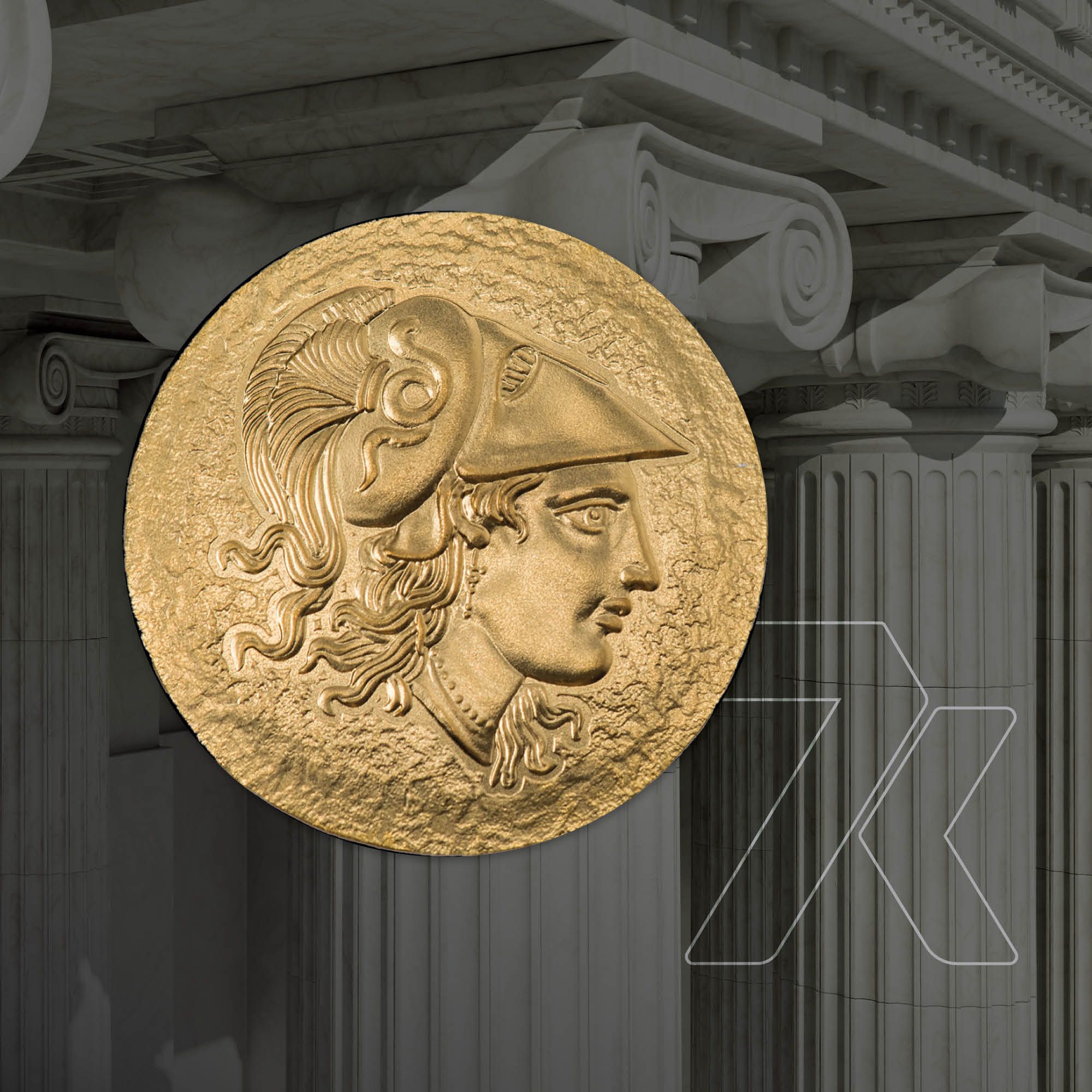 2022 Ancient Greece Alexander The Great 1/2 gram Gold Coin MS70
Year of Issue: 2022
Country of Issue: Cook Islands
Mint: Mayer Mint
Face Value: 5 Dollars
Coin Weight: 1/2 Gram
Metal Purity: 0.9999
Metal Composition: Pure Gold
Mintage: 15000
Features: Ultra High Relief
The man, the myth, the legend—Alexander the Great—is the subject of this Ancient Greece release, all done up on this pure gold coin! It took Alex less than 13 years to create a massive, Hellenistic empire. He tasted leadership early, left to lead the defense of his city at only 16! Going on to kick butt and take names until he was 33 years old, Alexander the Great led an influential life and left an even larger legacy.
Collector's Note: The is the first in a new collection we're introducing to our members, the Ancient Greece Coin Collection. These are all 1/2 gram gold coin replicas of actual ancient greek coins. Bound to be a very cool stack!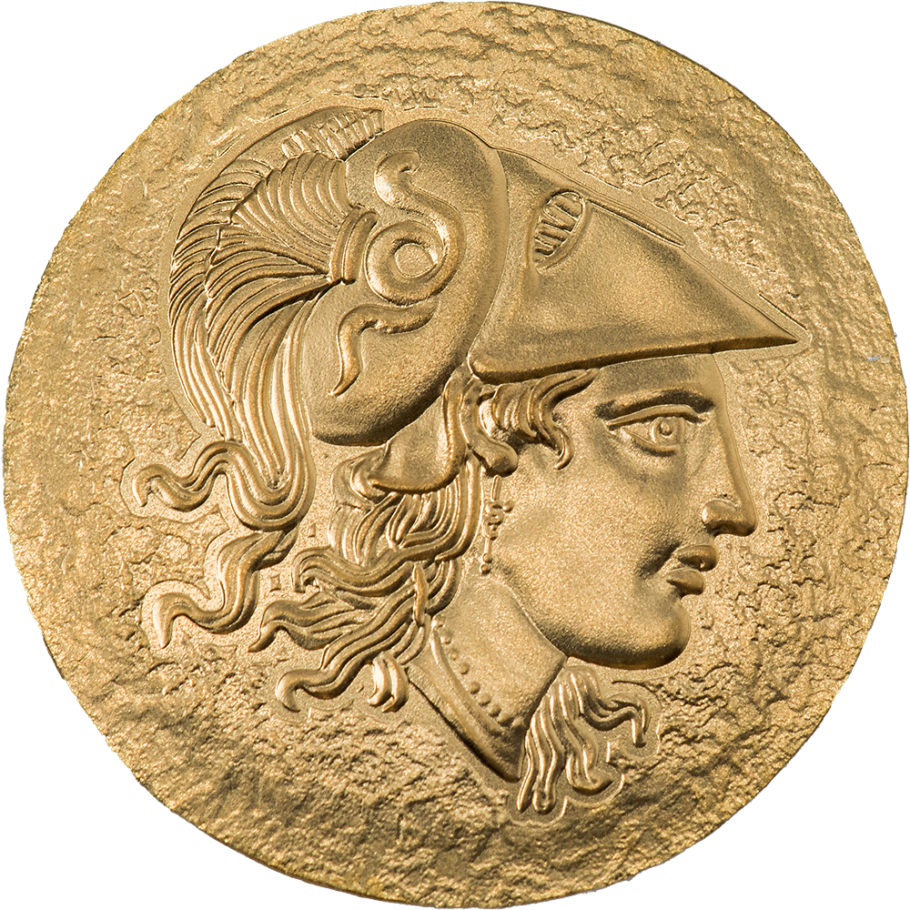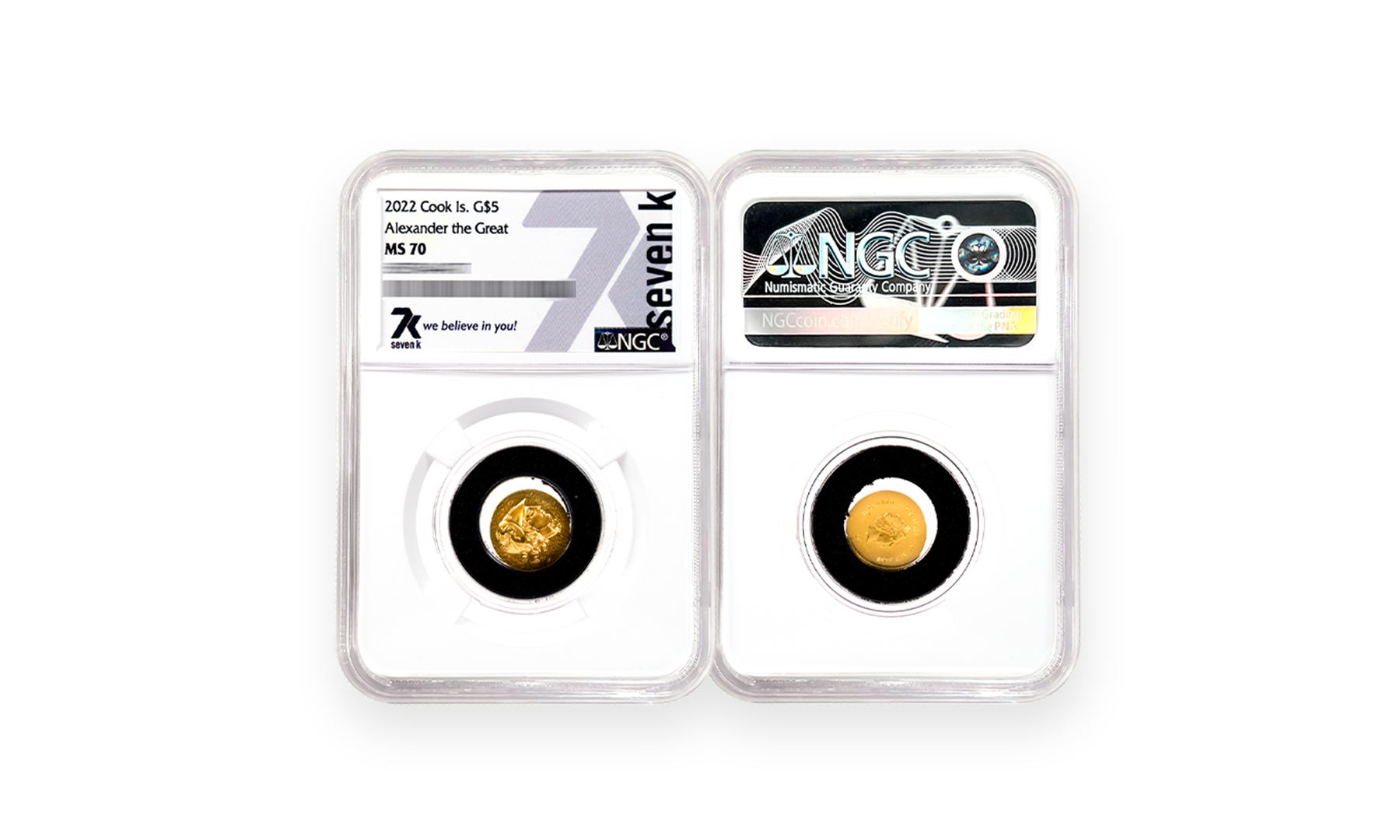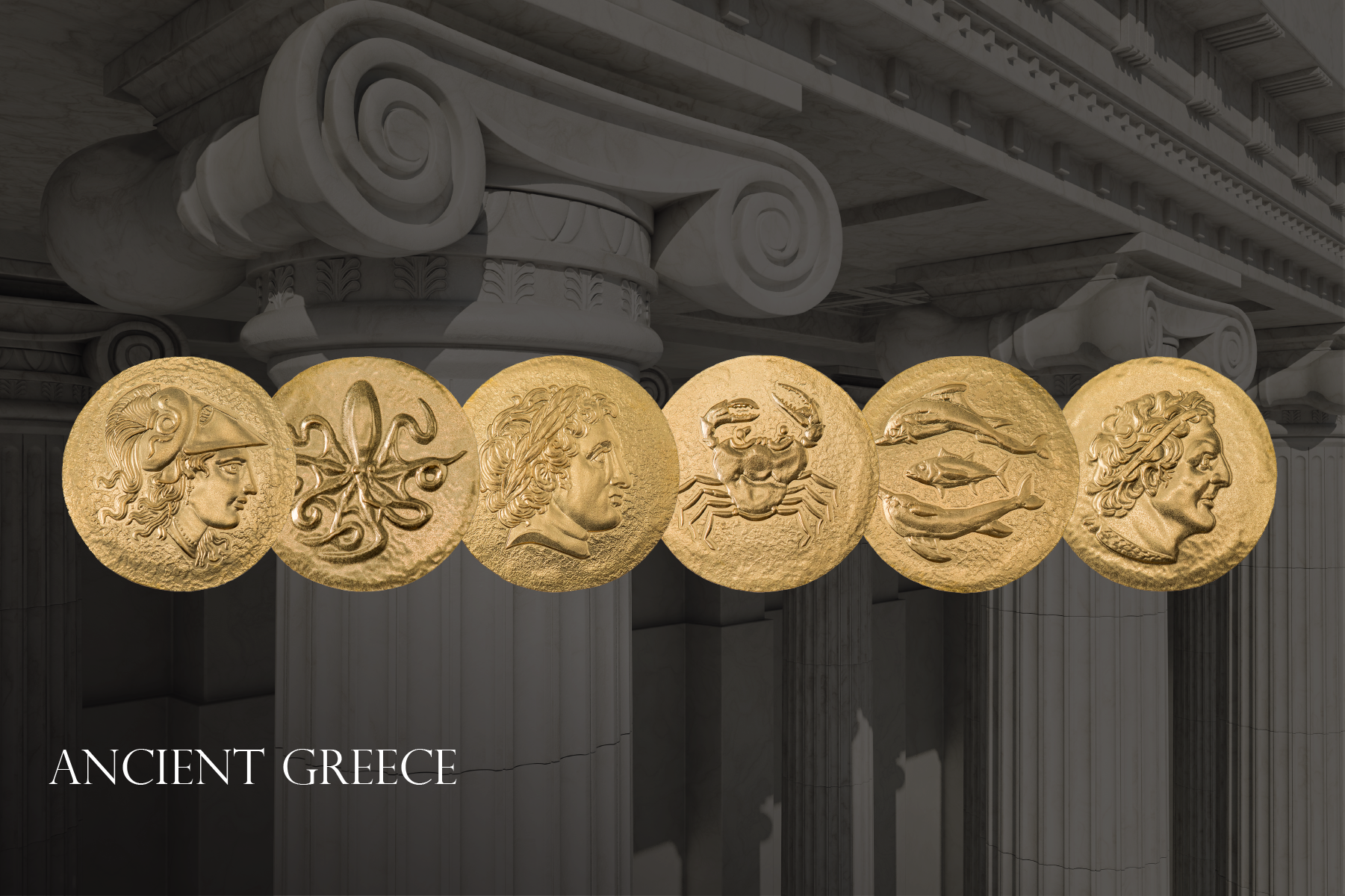 ---
Coin #3: 120th Anniversary Commemorative Coin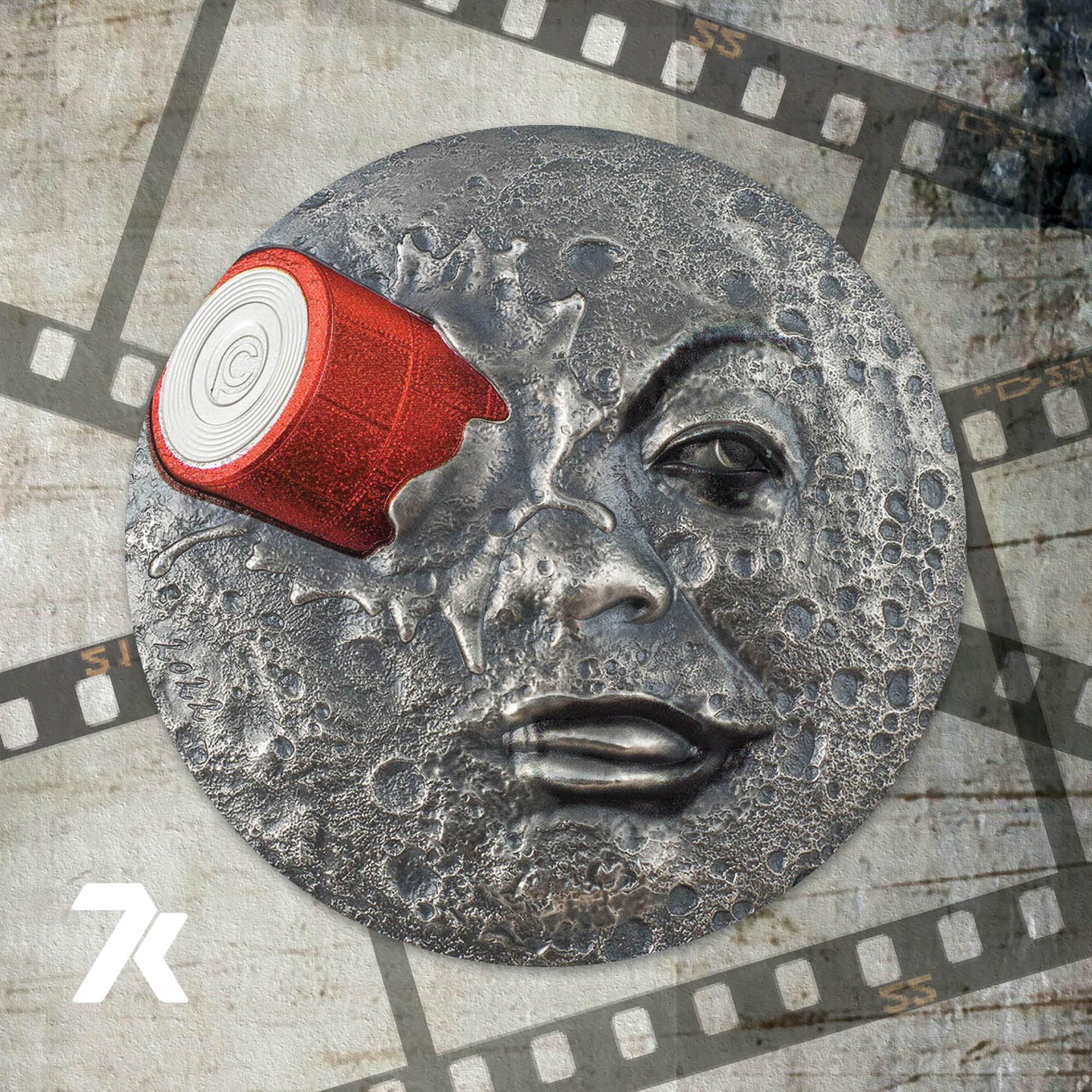 2022 Trip To The Moon 120th Anniversary 2 oz Silver Coin MS70 & MS69
Year of Issue: 2022
Country of Issue: Palau
Mint: Mayer Mint
Face Value: 10 Dollars
Coin Weight: 2 Troy Ounces
Metal Purity: 0.999
Metal Composition: Fine Silver
Mintage: 500
Features: Antique Finish
For the 120th anniversary of the first ever science fiction film, Trip to the Moon, this 2 oz coin features the Man in the Moon himself! The original quirky film, directed by Georges Méliès, was released in 1902 at about 14 minutes long, completely silent, and all in black and white. Science fiction has made bounds and leaps since, but we love to remember the pioneers of the craft.
Collector's Note: Historical film memorabilia is always a great addition to any collection. And look at the detail on this coin!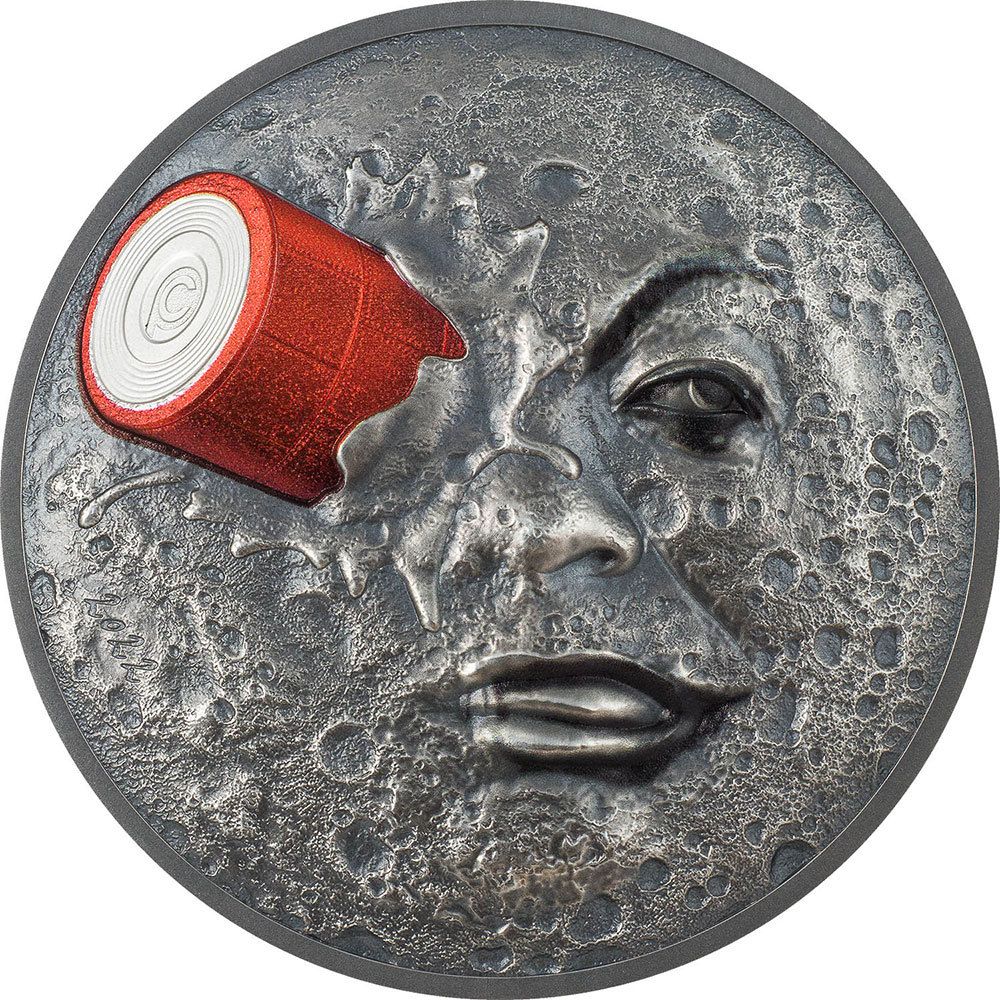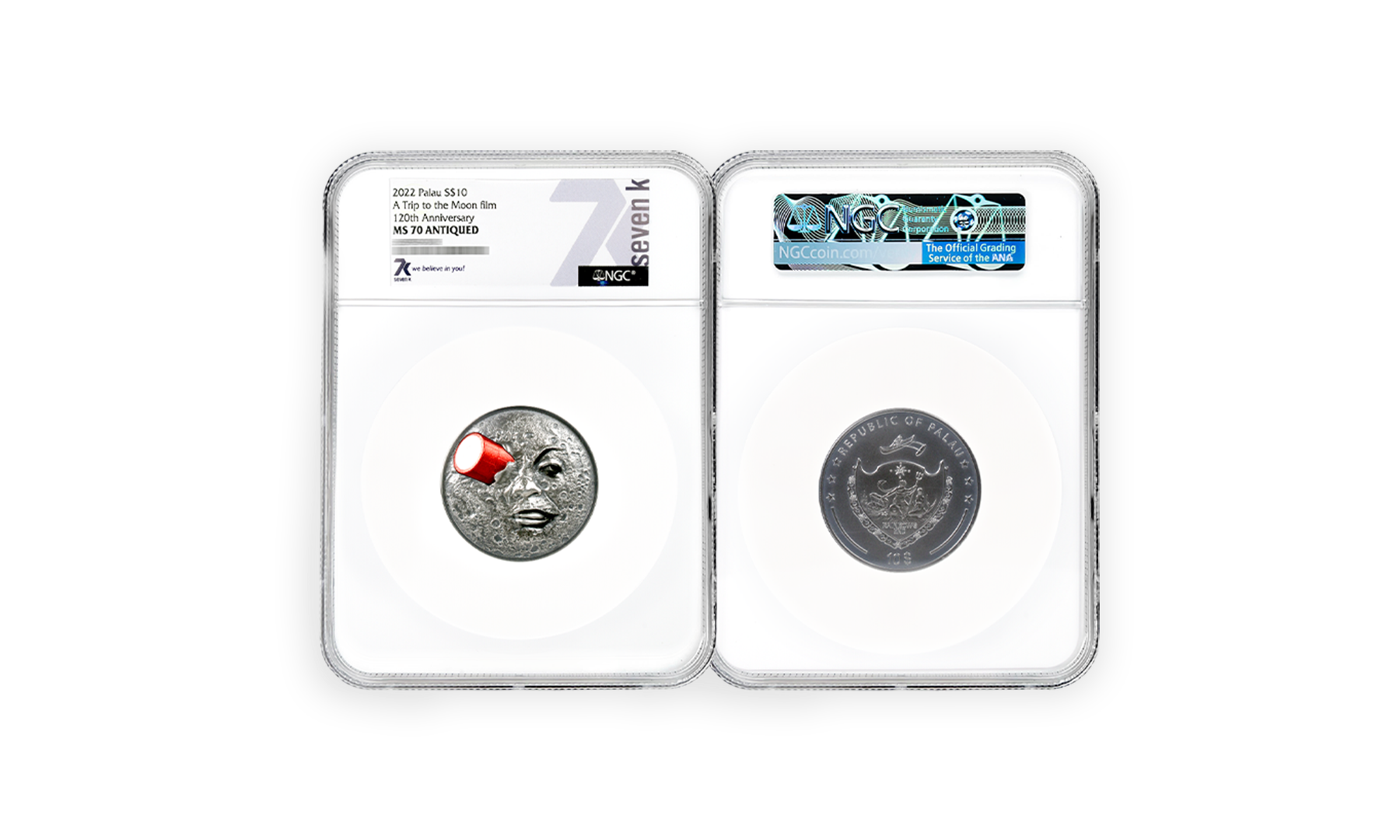 ---
How Does It Work?
It's easy! Just head over to 7kmetals.com, login, go to the 7k Selected section of the Products tab, and when the time arrives for the coins to be released, just refresh your browser page and the coins will appear! Grab them quick, quantities available are limited and these are some very cool, very desirable coins!