Introduced at 7kX in Las Vegas, we're excited to present the second in the USS Arizona Pearl Harbor Hawaii coin series...
2022 Miles Standish USS Arizona 2oz Silver Coin PF70
Year of Issue: 2021
Country of Issue: Palau
Mint: Mayer Mint
Face Value: 10 Dollars
Coin Weight: 2 Troy Ounces
Metal Purity: 0.999
Metal Composition: Fine Silver
Mintage: 1,941
Features: Black Proof
The grand USS Arizona was fitted with the best, new equipment on the market in her heyday! She carried a dozen 14-inch guns on her deck with a range of up to 20 miles, 8 anti-aircraft guns, and 8 mounted machine guns. When the Arizona came calling, her enemies would run and her friends would cheer! At least...that's what the plan was. What would be her greatest achievement? To cradle the bodies of 1,177 fallen American soldiers and remind all generations to come of their sacrifice.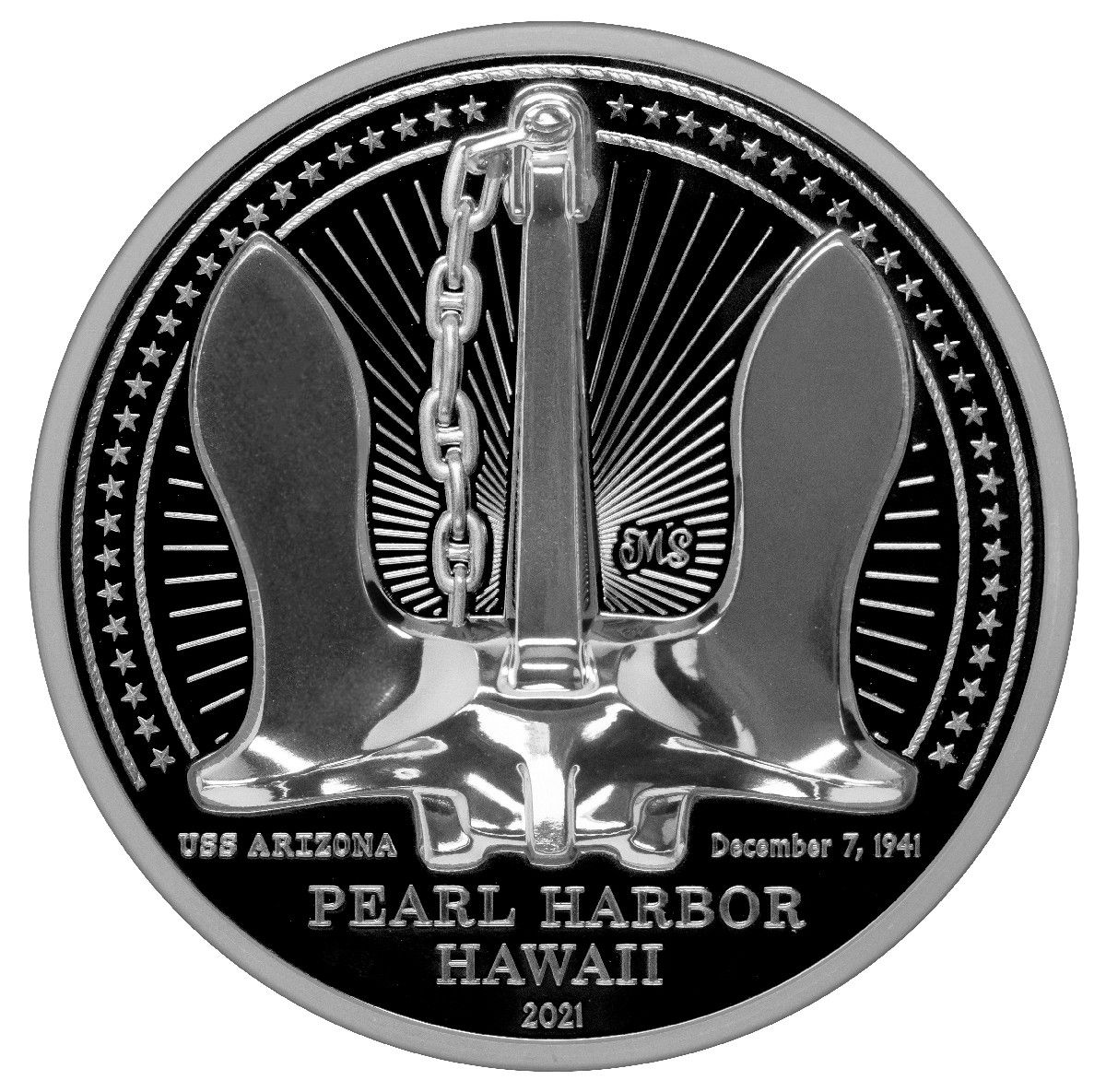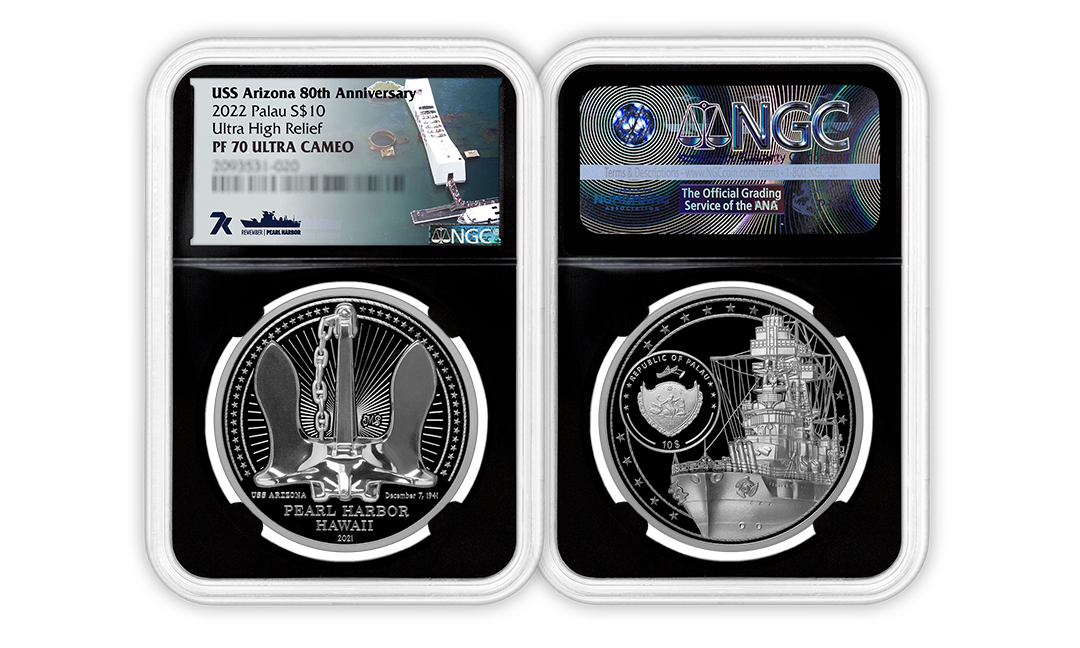 AVAILABLE NOW!
These coins are on sale now at 7kmetals.com!