Tomb of the Unknown Soldier Coin Drop
If you're familiar with the work of coin expert and designer, Miles Standish, you'll recognize his hand in this new coin series. We're excited to partner with Miles in bringing you this gorgeous ode to one of America's most sacred sites: The Tomb of the Unknown Soldier.
You can find out more about this extremely limited 3 coin series here. But get ready! We're dropping the first coin...
Wednesday, June 1st, 2022 @ 11am
Mountain Time
2022 Tomb of the Unknown Soldier 1oz Silver Coin PF70
Year of Issue: 2022
Country of Issue: Cook Islands
Mint: Mayer Mint
Face Value: 5 Dollars
Coin Weight: 1 Troy Ounce
Metal Purity: 0.999
Metal Composition: Fine Silver
Mintage: 2121
Features: Ultra High Relief
The Tomb of the Unknown Soldier has served as a memorial since 1932 for the lost, past, and valiant American soldiers. This 1-ounce, Miles Standish-designed, 7k exclusive silver coin showcases the tomb in beautiful detail. Decorated by triple wreaths on the north and south sides to represent six major battles of World War I, the white marble masterpiece is also adorned with an inscription, "Here rests in honored glory an American soldier known but to God."
This coin is a 7k Exclusive!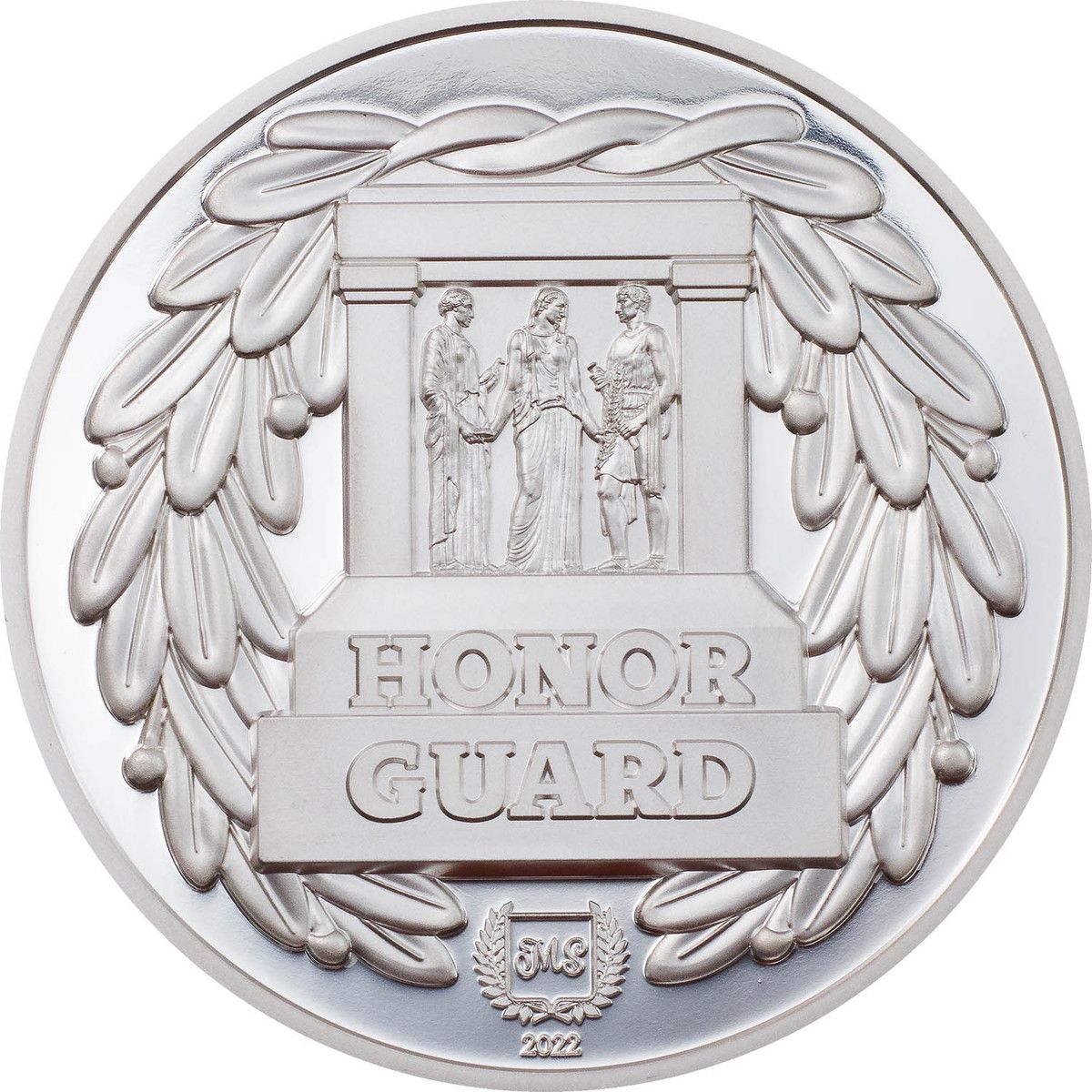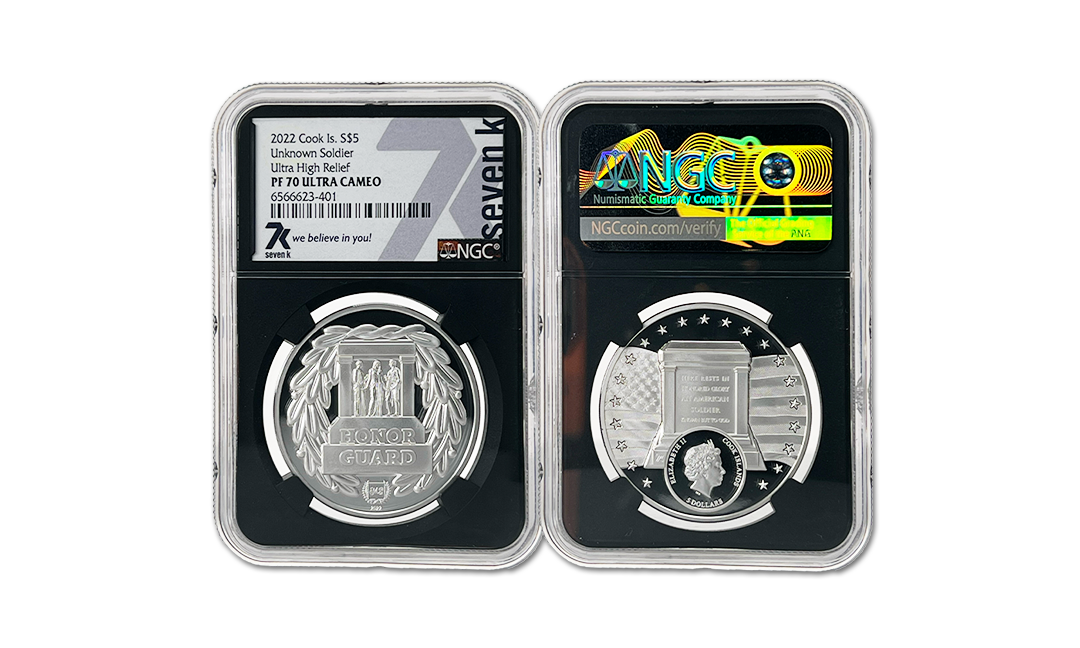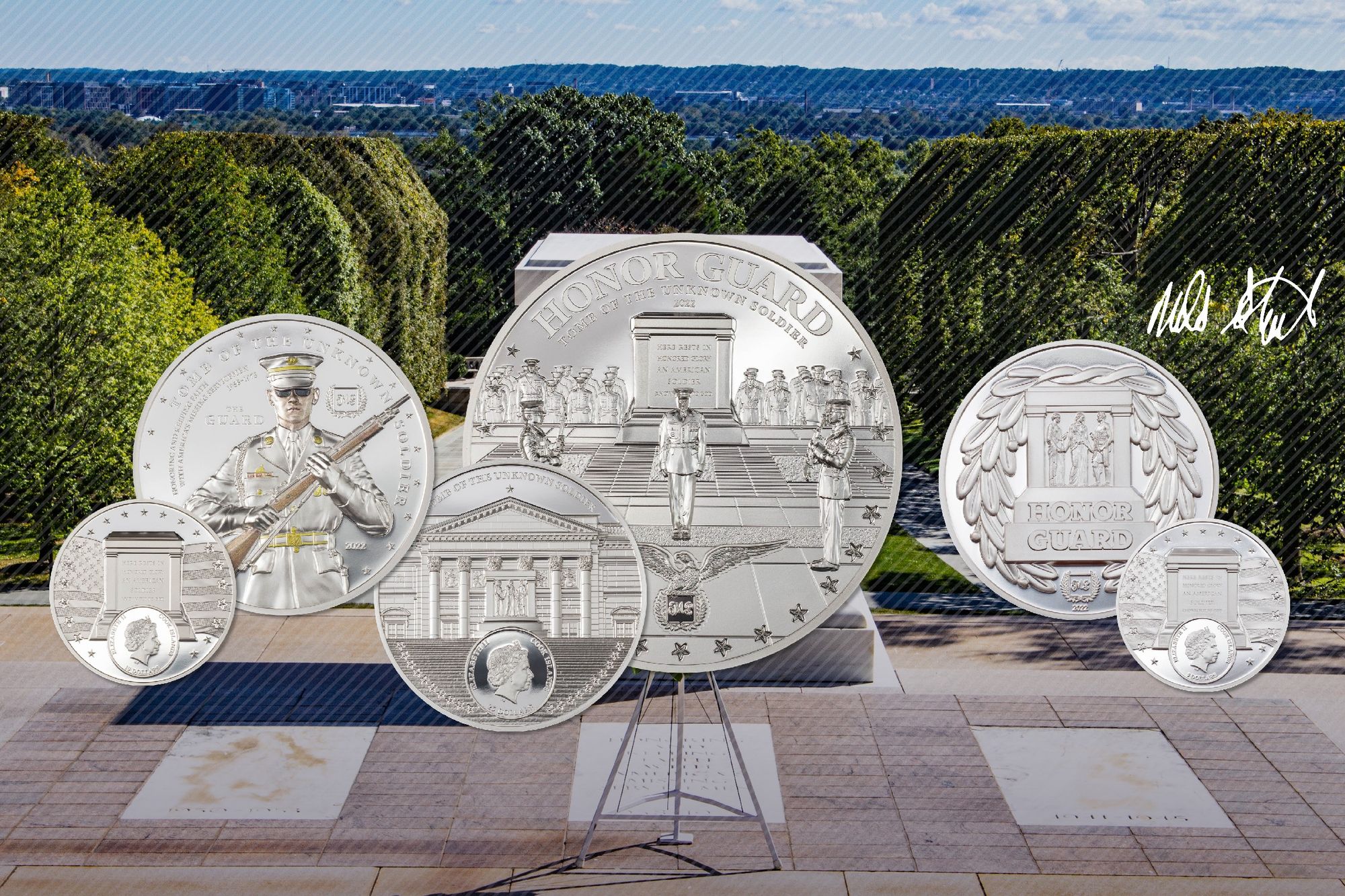 ---
Not Sure How A Coin Drop Works?
We've simplified the process even more to help out. Just follow these steps:
A few minutes before the time of the coin drop, log in to your account on 7kmetals.com.

Click the "Check it out" button in the coin drop box on your account page.


When the timer counts down to zero you'll see the coin drop interface appear. Swipe left until you see (on a touchscreen device), or click on the image (on a computer) of the coin you want.


Click the "I WANT ONE" button beneath the coin description.


Do this for all the coins you want to purchase.
That's it! That's all there is to it!
A few things to note:
THERE IS NO CODE NEEDED!
If there are multiple grades of a coin, you'll need to select the one you want. Make sure it's highlighted. The system defaults to the PF or MS69, so if you want the PF or MS70, you need to select it.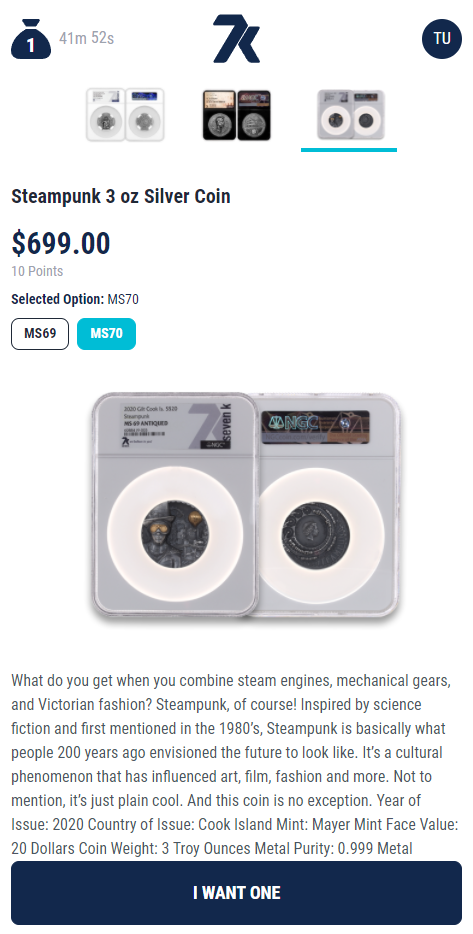 You need to act FAST! The reason we do coin drops is because so many people want a limited number of coins. This is the fairest way we have found to offer these coins. If you see the button underneath a coin flickering between "I Want One" and "Sold Out" it's because people are claiming and then changing their minds about the last few coins.
PRO TIP: People continue to "unshop" throughout the duration of the coin drop. Don't give up if the coin you want sells out in minutes (or seconds!). People will grab them and then change their minds so coins often become available all throughout the drop. KEEP TRYING!