November 2022 Vault Report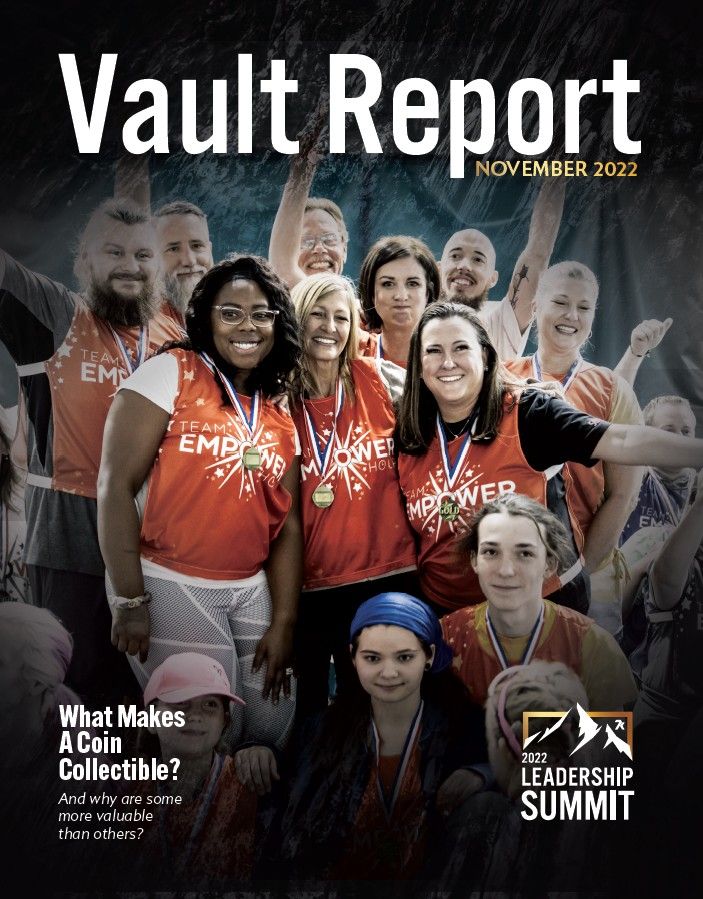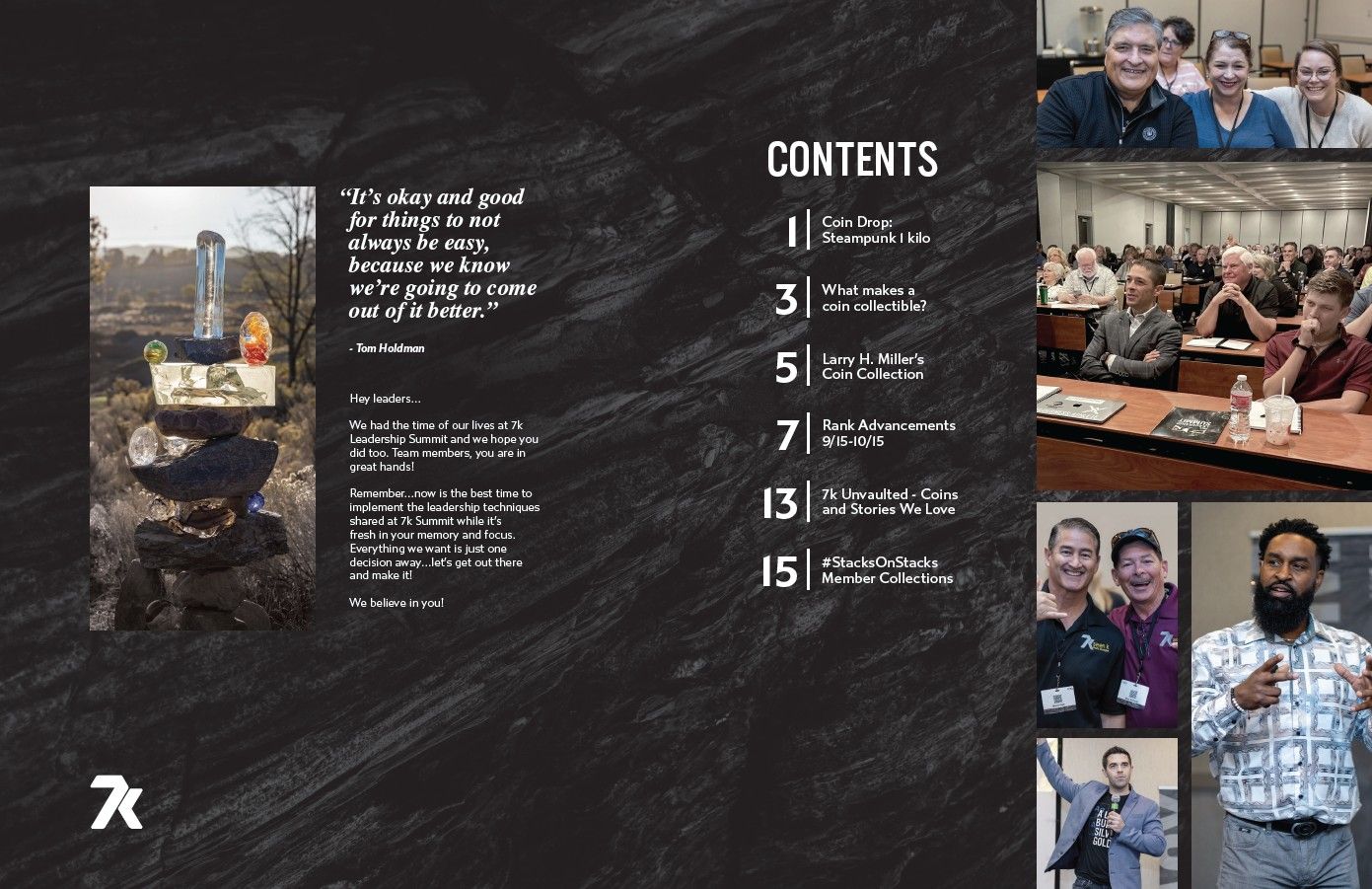 "It's okay and good for things to not always be easy, because we know we're going to come out of it better." - Tom Holdman
Hey Leaders...
We had the time of our lives at 7k Leadership Summit and we hope you did, too. Team members, you are in great hands!
Remember... now is the best time to implement the leadership techniques shared at 7k Summit while they're fresh in your memory and focus. Everything we want is just one decision away... let's get out there and make it!
We believe in you!
CONTENTS
1 - Coin Drop: Steampunk 1 Kilo
3 - What Makes a Coin Collectible?
5 - Larry H. Miller's Coin Collection
7 - Rank Advancements 9/15-10/15
13 - 7k Unvaulted - Coins and Stories We Love
15 - #StacksOnStacks Member Collections
---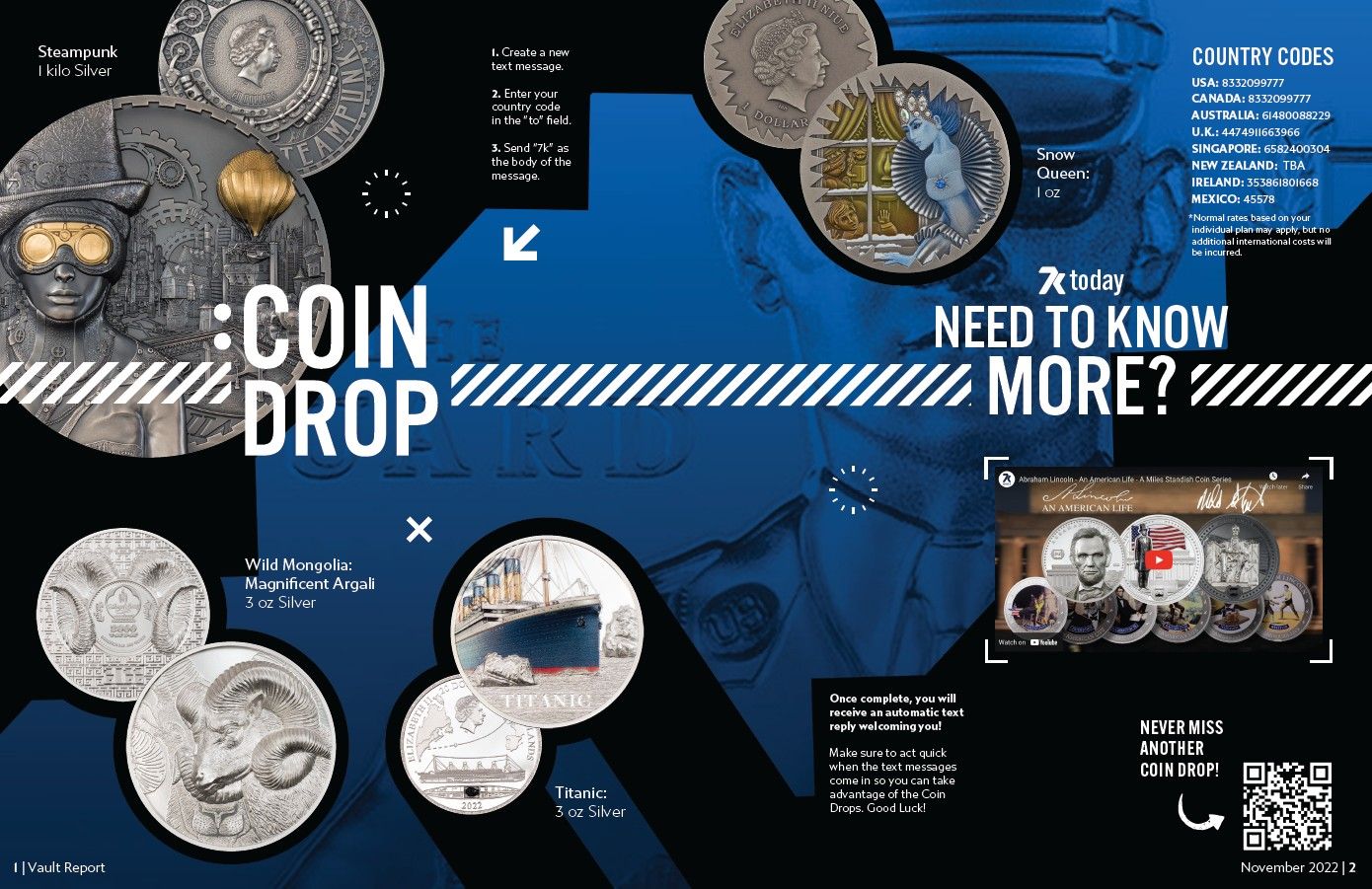 COIN DROP
Steampunk 1 Kilo Silver
Wild Magnolia: Magnificent Argali 3oz Silver
Titanic 3oz Silver
Snow Queen: 1oz Silver
Never Miss Another Coin Drop
1 - Create a new text message.
2 - Enter your country code in the "to" field.
3 - Send "7k" as the body of the message.
Country Codes
USA: 8332099777
CANADA: 8332099777
AUSTRALIA: 61480088229
U.K.: 4474911663966
SINGAPORE: 6582400304
NEW ZEALAND: TBA
IRELAND: TBA
*Normal rates based on your individual plan may apply, but no additional international costs will be incurred.
Once complete, you will receive an automatic text reply welcoming you!
Make sure to act quickly when the text messages come in so you can take advantage of the Coin Drops. Good luck!
7k Today
Want to be the first to know about coin drops?
Curious which State Animal coins have been released?
Need to see all the coins in a collection?
What about old Vault Reports?
Looking for a particular article?
We've got you!
7kToday.com was created to answer YES to all those questions and more!
Head over to 7kToday.com and you'll find articles about coins, past Vault Reports, coin series, market trends, articles from 7k Founders, business tips and so much more.
Boost your business and your coin collections. Become a 7kToday Insider by subscribing to be notified first about new posts. It's easy! Just sign up with your email address anywhere on the 7kToday.com.
---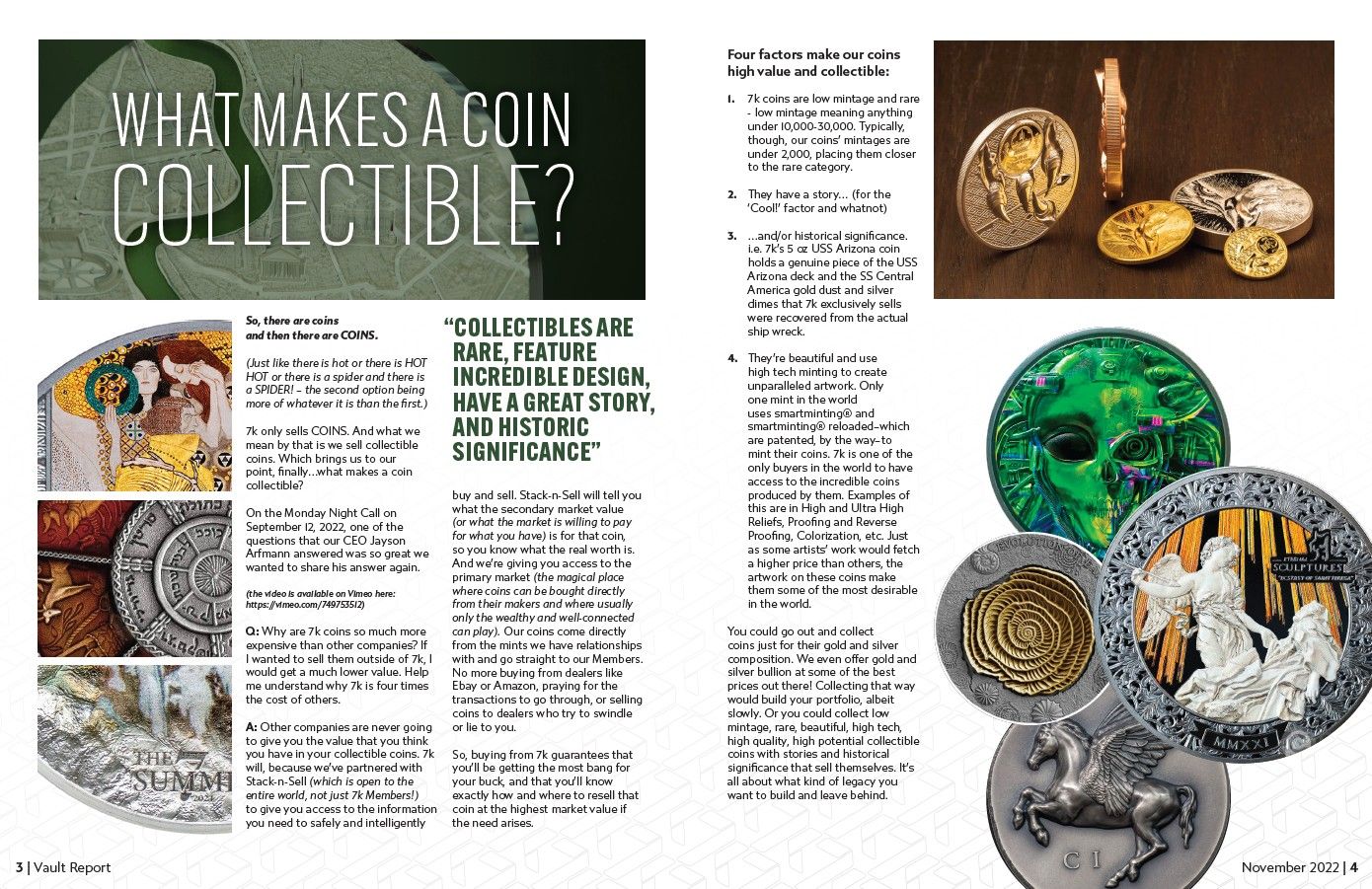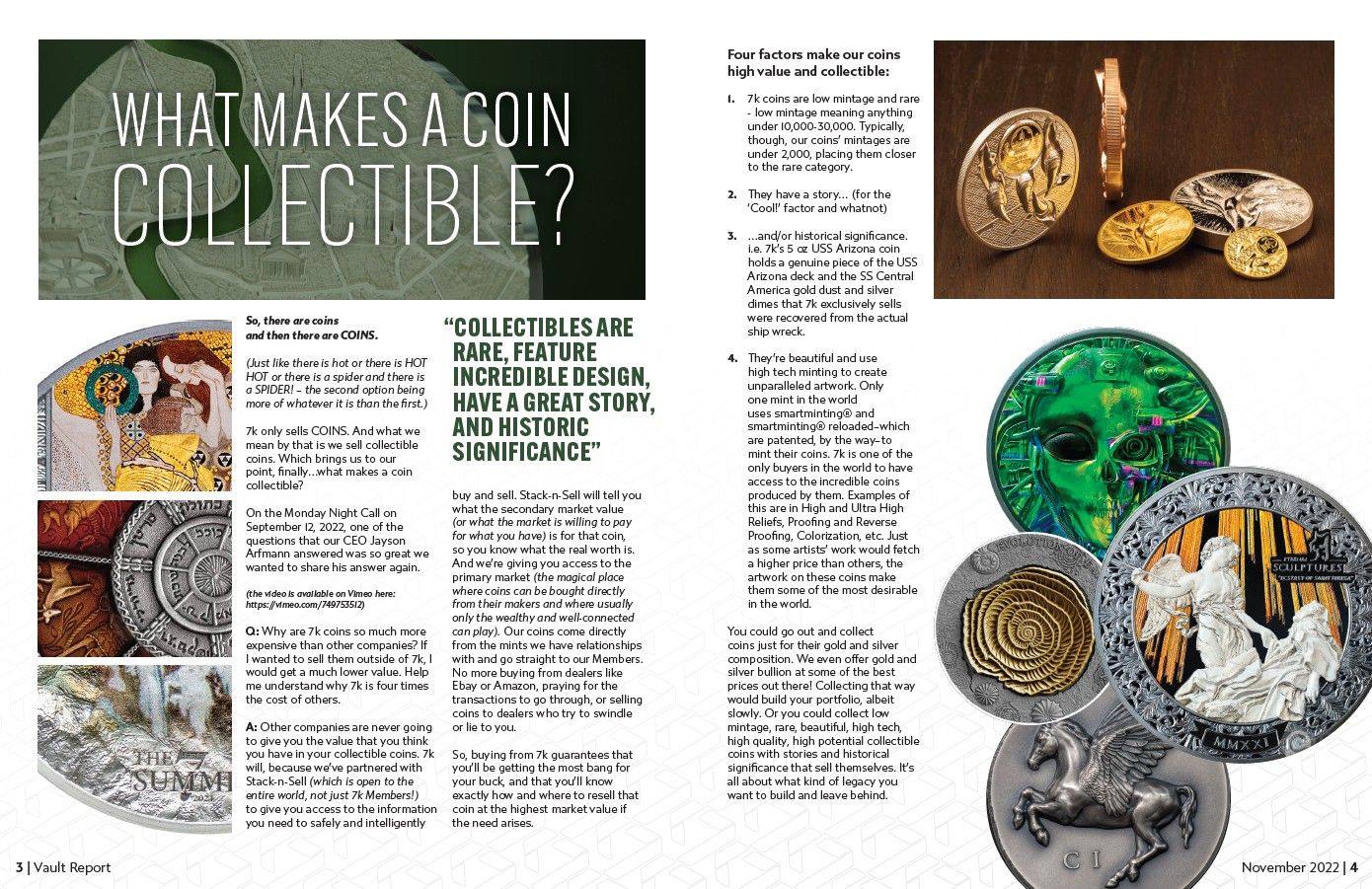 ---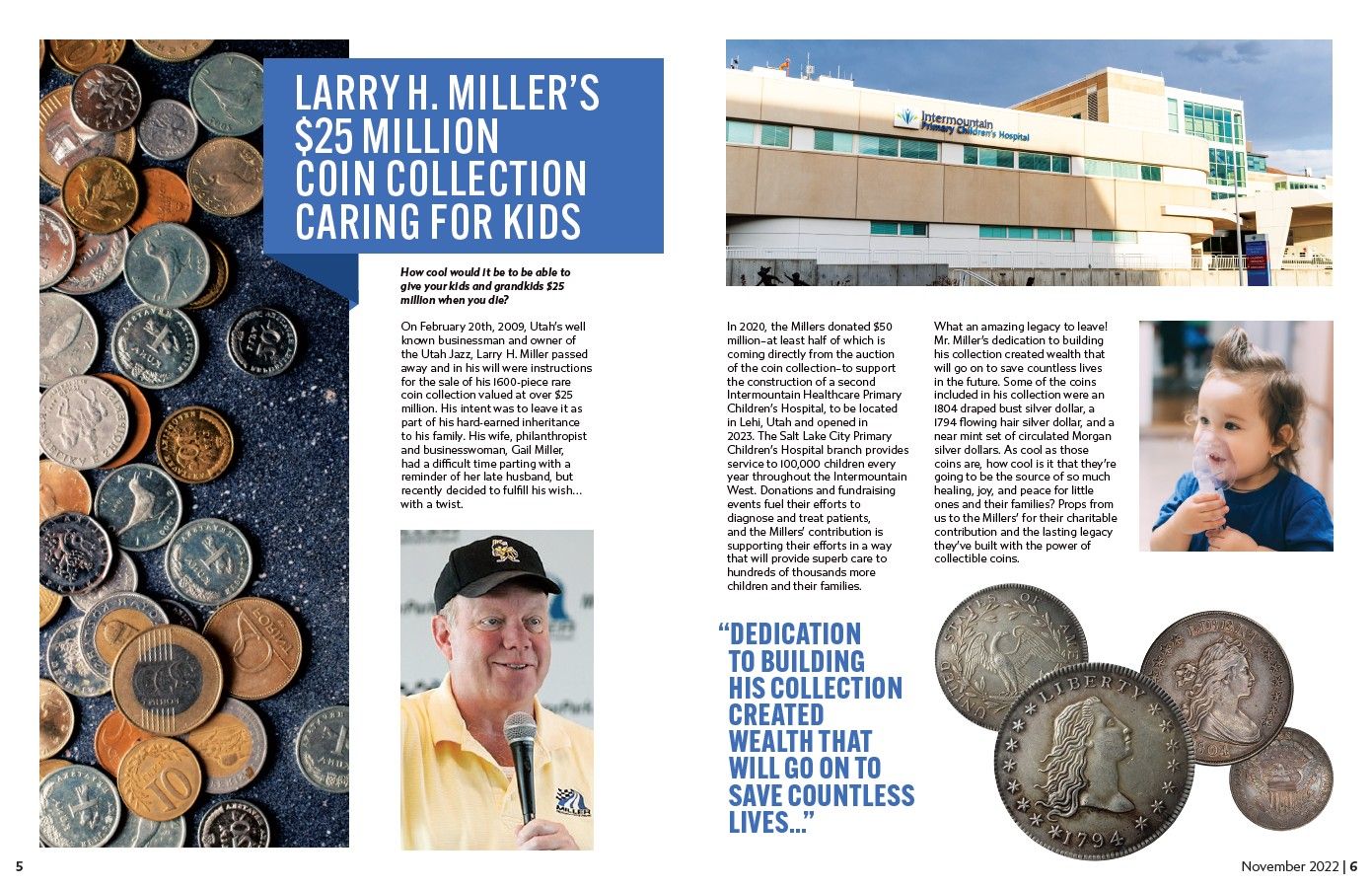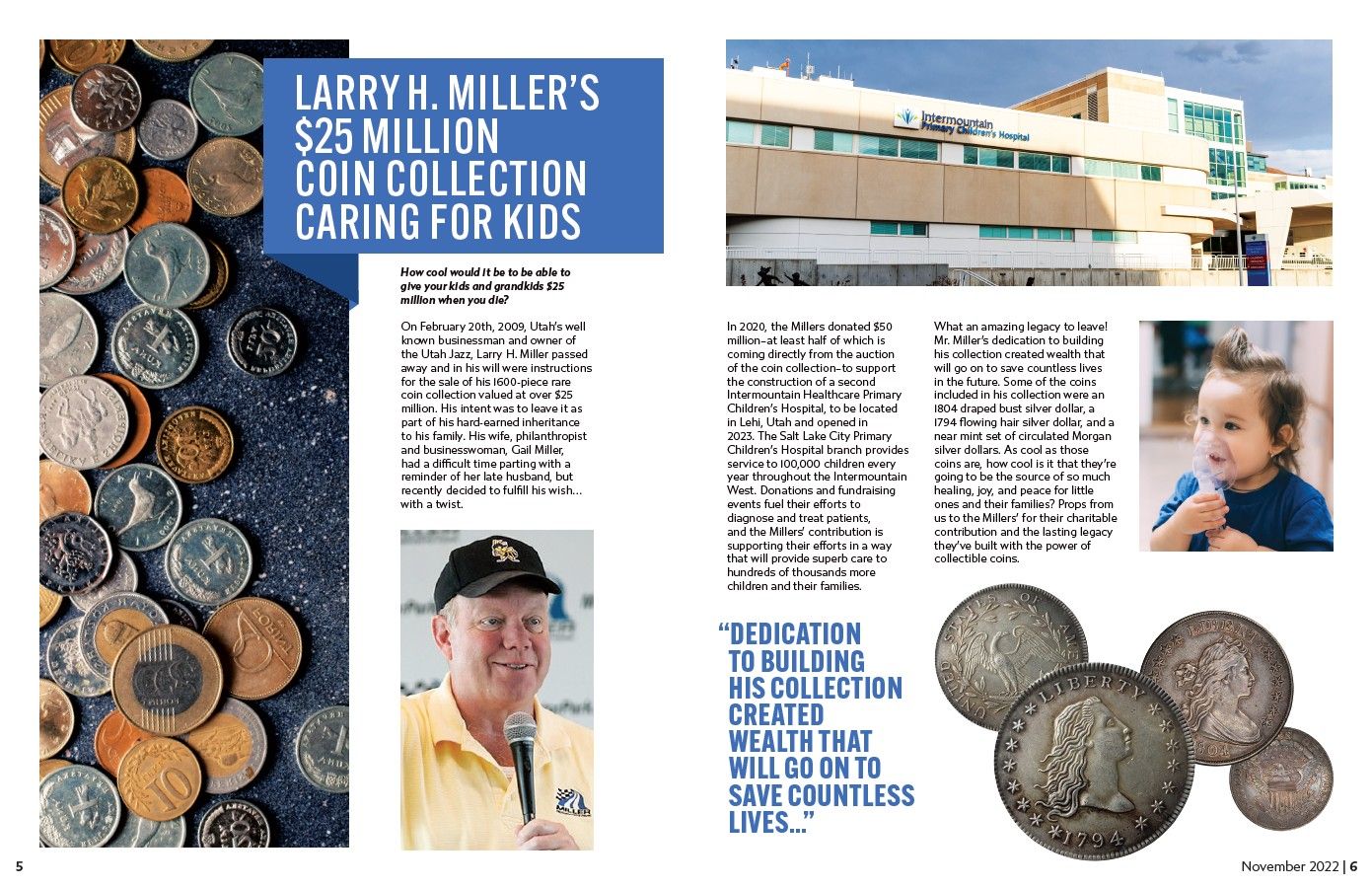 ---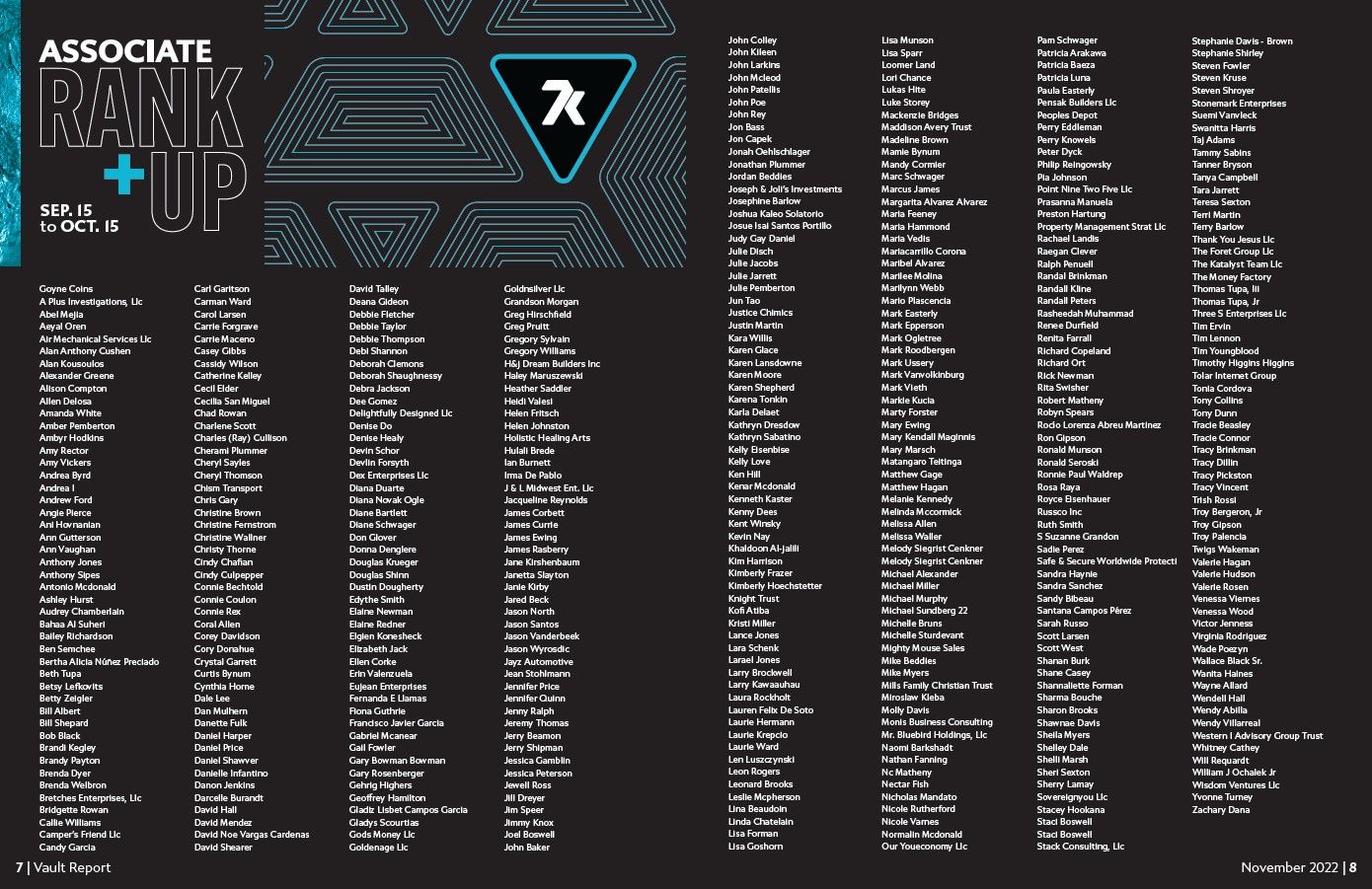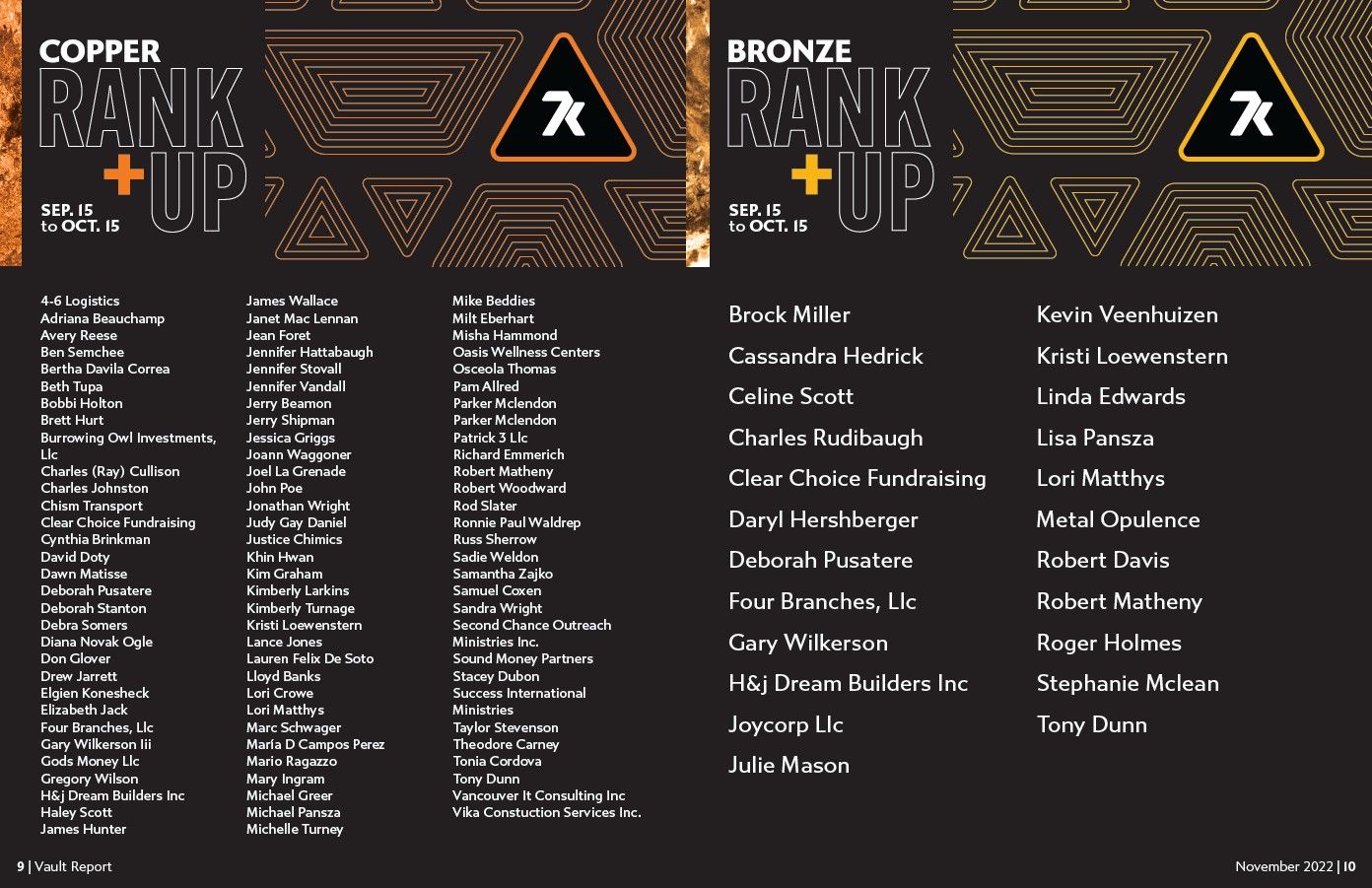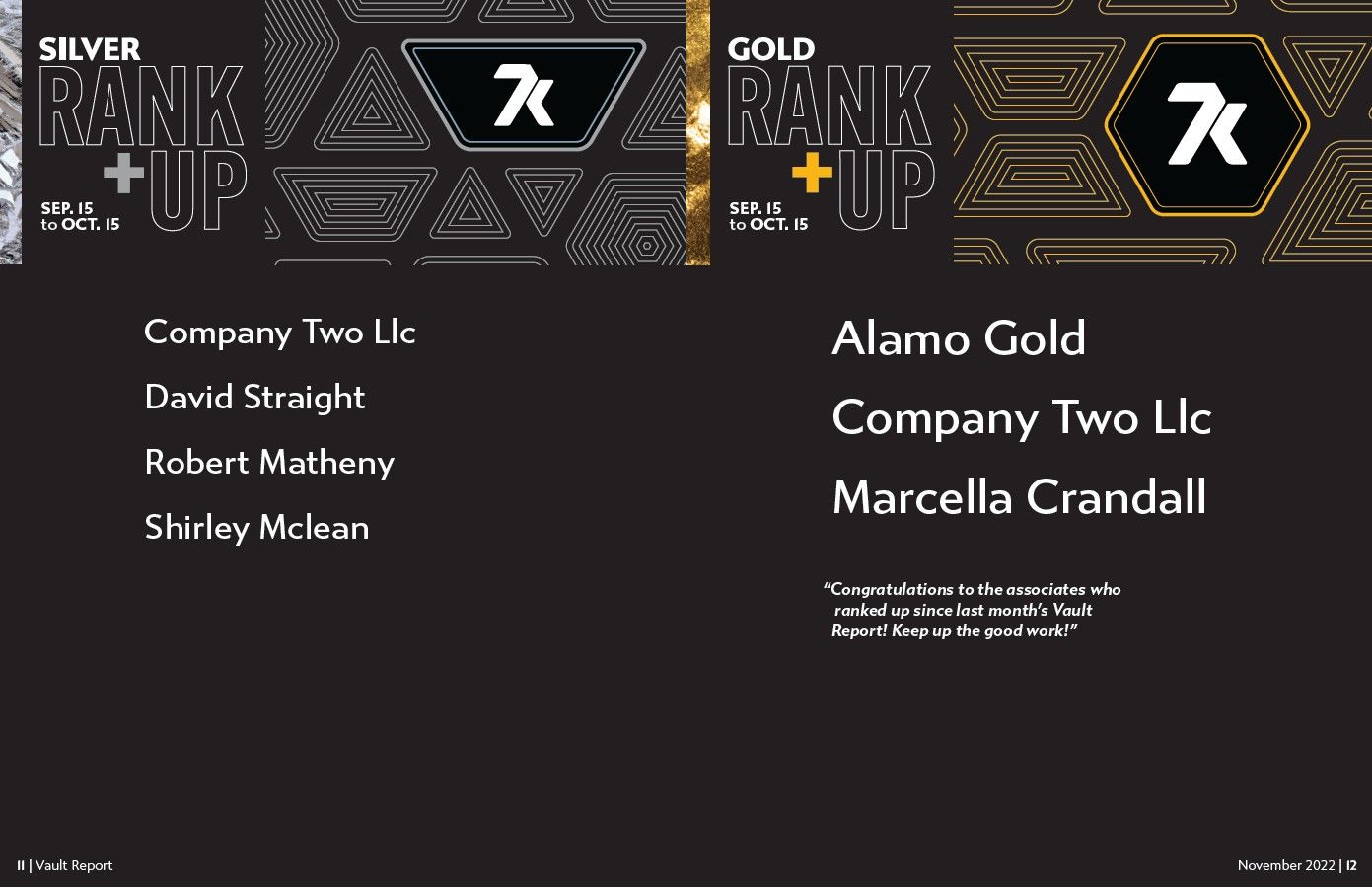 ---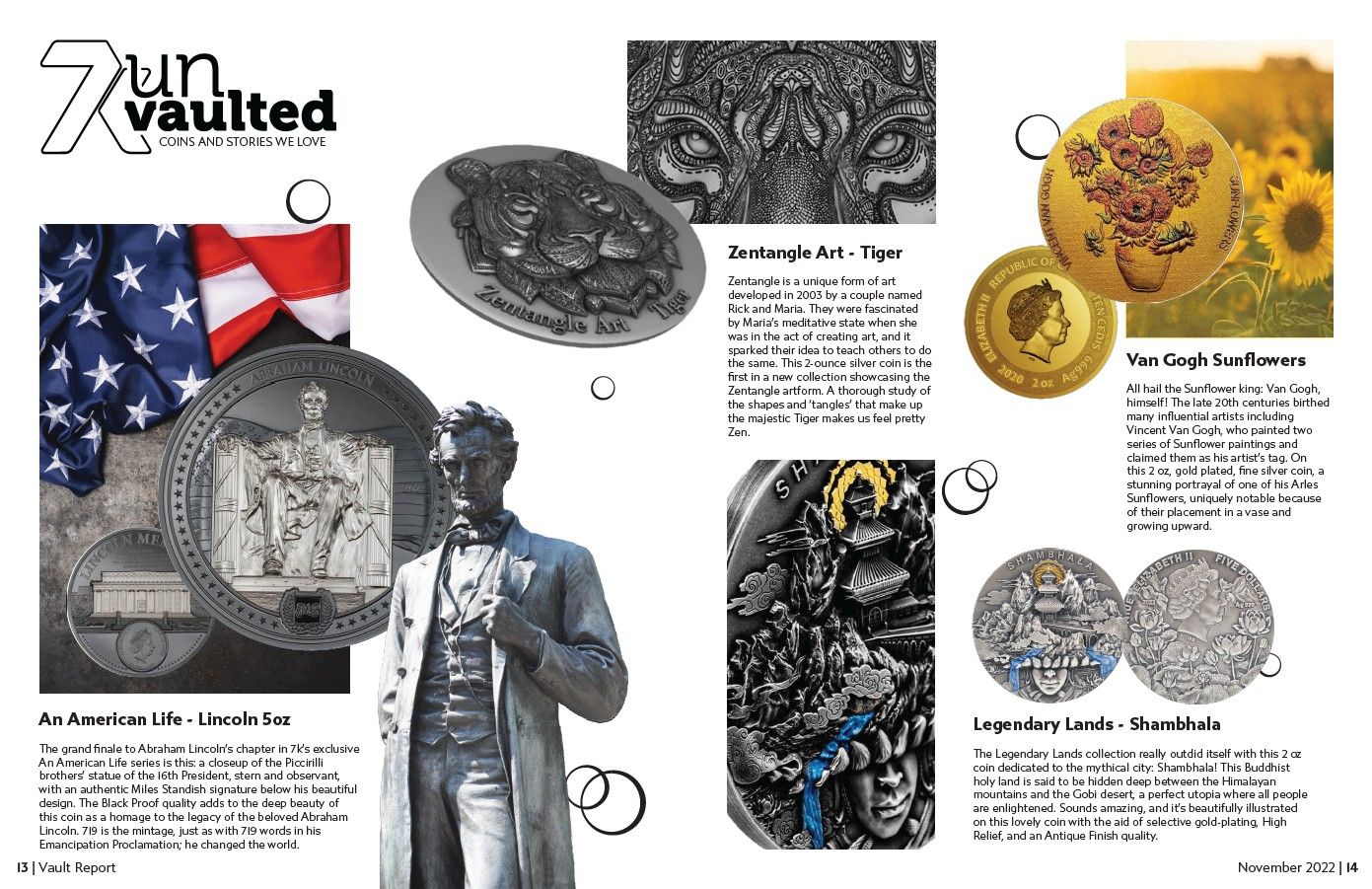 Unvaulted: Coins and Stories We Love
Zentangle Art Tiger:
Zentangle is a unique form of art developed in 2003 by a couple named Rick and Maria. They were fascinated by Maria's meditative state when she was in the act of creating art, and it sparked their idea to teach others to do the same. This 2-ounce silver coin is the first in a new collection showcasing the Zentangle artform. A thorough study of the shapes and 'tangles' that make up the majestic Tiger makes us feel pretty Zen.
Van Gogh Sunflowers:
All hail the Sunflower king: Van Gogh, himself! The late 20th centuries birthed many influential artists including Vincent Van Gogh, who painted two series of Sunflower paintings and claimed them as his artist's tag. On this 2 oz, gold plated, fine silver coin, a stunning portrayal of one of his Arles Sunflowers, uniquely notable because of their placement in a vase and growing upward.
Legendary Lands Shambhala:
The Legendary Lands collection really outdid itself with this 2 oz coin dedicated to the mythical city: Shambhala! This Buddhist holy land is said to be hidden deep between the Himalayan mountains and the Gobi desert, a perfect utopia where all people are enlightened. Sounds amazing, and it's beautifully illustrated on this lovely coin with the aid of selective gold-plating, High Relief, and an Antique Finish quality.
An American Life - Lincoln 5oz:
The grand finale to Abraham Lincoln's chapter in 7k's exclusive An American Life series is this: a closeup of the Piccirilli brothers' statue of the 16th President, stern and observant, with an authentic Miles Standish signature below his beautiful design. The Black Proof quality adds to the deep beauty of this coin as an homage to the legacy of the beloved Abraham Lincoln. 719 is the mintage, just as with 719 words in his Emancipation Proclamation, he changed the world.
---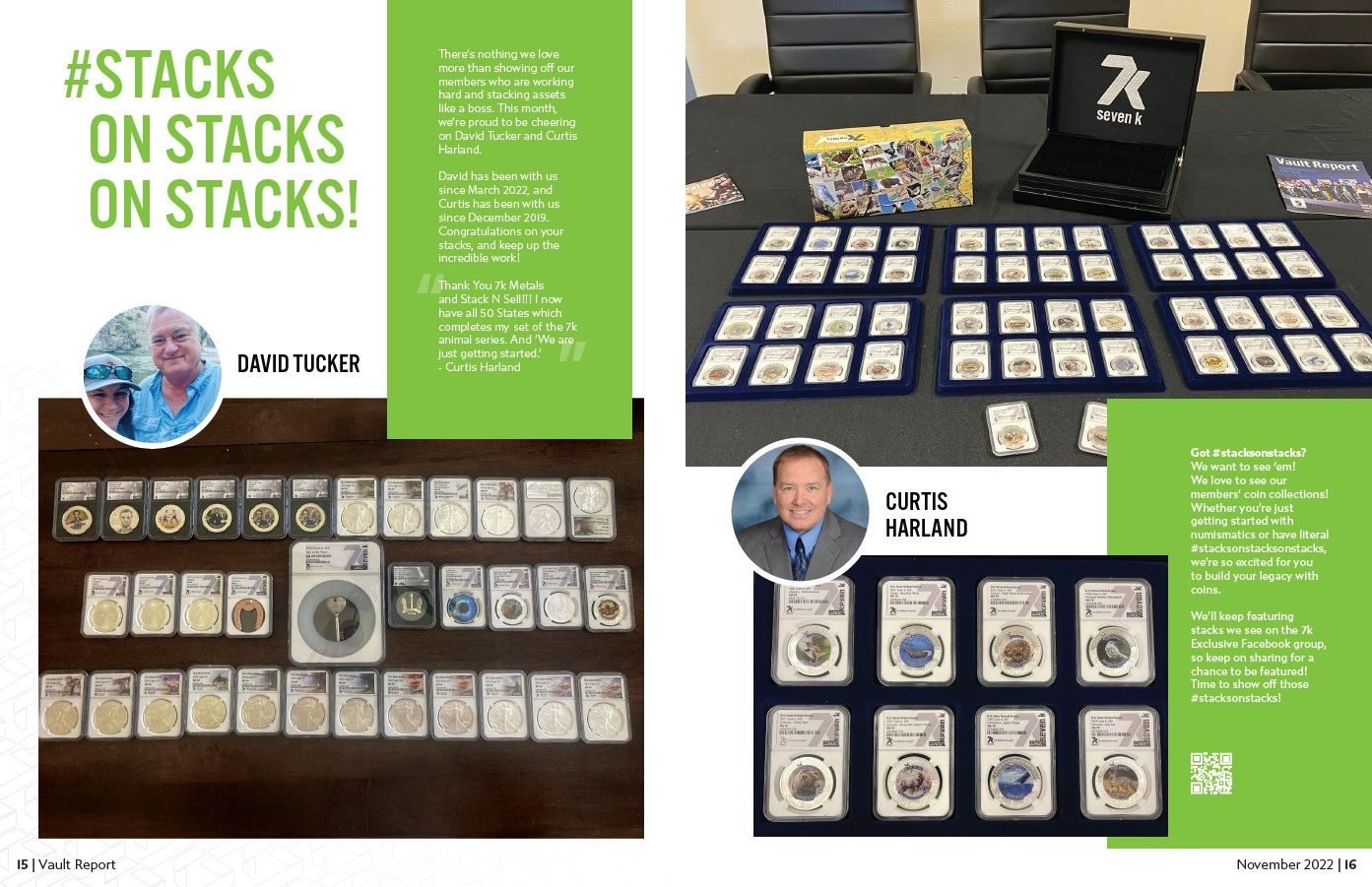 #STACKSONSTACKSONSTACKS!
There's noting we love more than showing off our members who are working hard and stacking assets like a boss. This month, we're proud to be cheering on David Tucker and Curtis Harland.
David has been with us since March 2022, and Curtis has been with us since December 2019. Congratulations on your stacks, and keep up the incredible work!
"Thank you 7k Metals and Stack N Sell!!! I know have all 50 States which completes my set of the 7k animal series. And 'We are just getting started.' - Curtis Harland
Got #stacksonstacks?
We want to see 'em!
We love to see our members' coin collections! Whether you're just getting started with numismatics or have literal #stacksonstacksonstacks, we're so excited for you to build your legacy with coins!
We'll keep featuring stacks we see on the 7k Exclusive Facebook group, so keep on sharing for a chance to be featured! Time to show off those #stacksonstacks!
---