Do you prefer to hunt coins by day... or by night? Depending on where you are in the world, this next coin drop could have you staying up at night.
This is a big one, friends. A 7k exclusive coin in a highly sought-after collection, another edition of a popular series, and more...
But first, set your reminder alarms for:
Friday, July 22nd @ 2pm
Mountain Time
Coin #1: 7k Exclusive!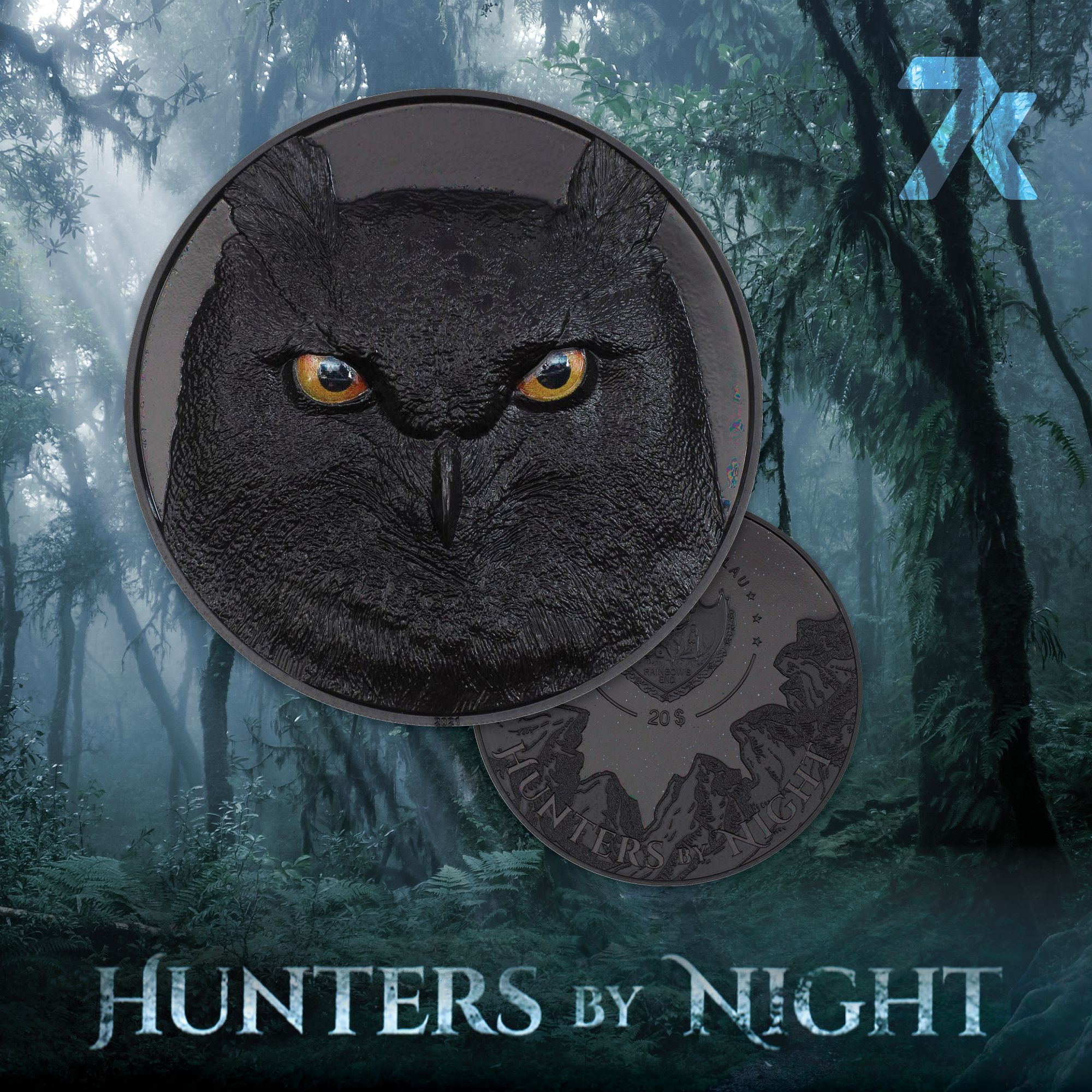 2021 Hunters By Night Eagle Owl 5oz Obsidian Black Proof Silver Coin PF70 & PF69
Year of Issue: 2021
Country of Issue: Palau
Mint: Mayer Mint
Face Value: 20 Dollars
Coin Weight: 5 Troy Ounces
Metal Purity: 0.999
Metal Composition: Fine Silver
Mintage: 888
Features: Obsidian Black Proof
The crimson eyes of an Eagle Owl staring at you on a pitch black background would be terrifying...if they weren't set on such a gorgeous Obsidian Black Proof, 5-oz fine silver coin! The next in the Hunters by Night series is so impressive, it feels dangerous just to hold. Eagle Owls are immaculate and calculated in their hunting technique. Just one swipe of their talons means the end for their prey!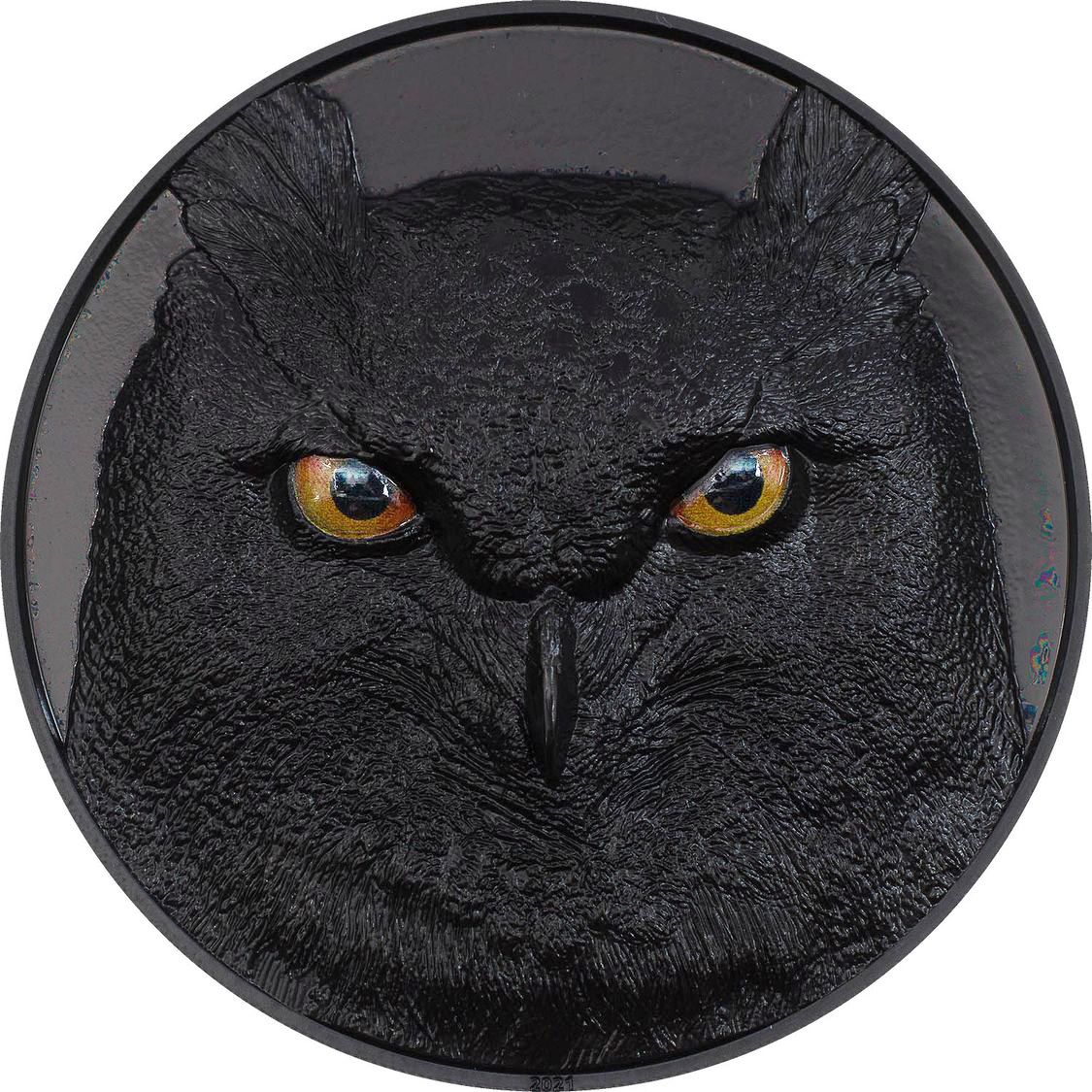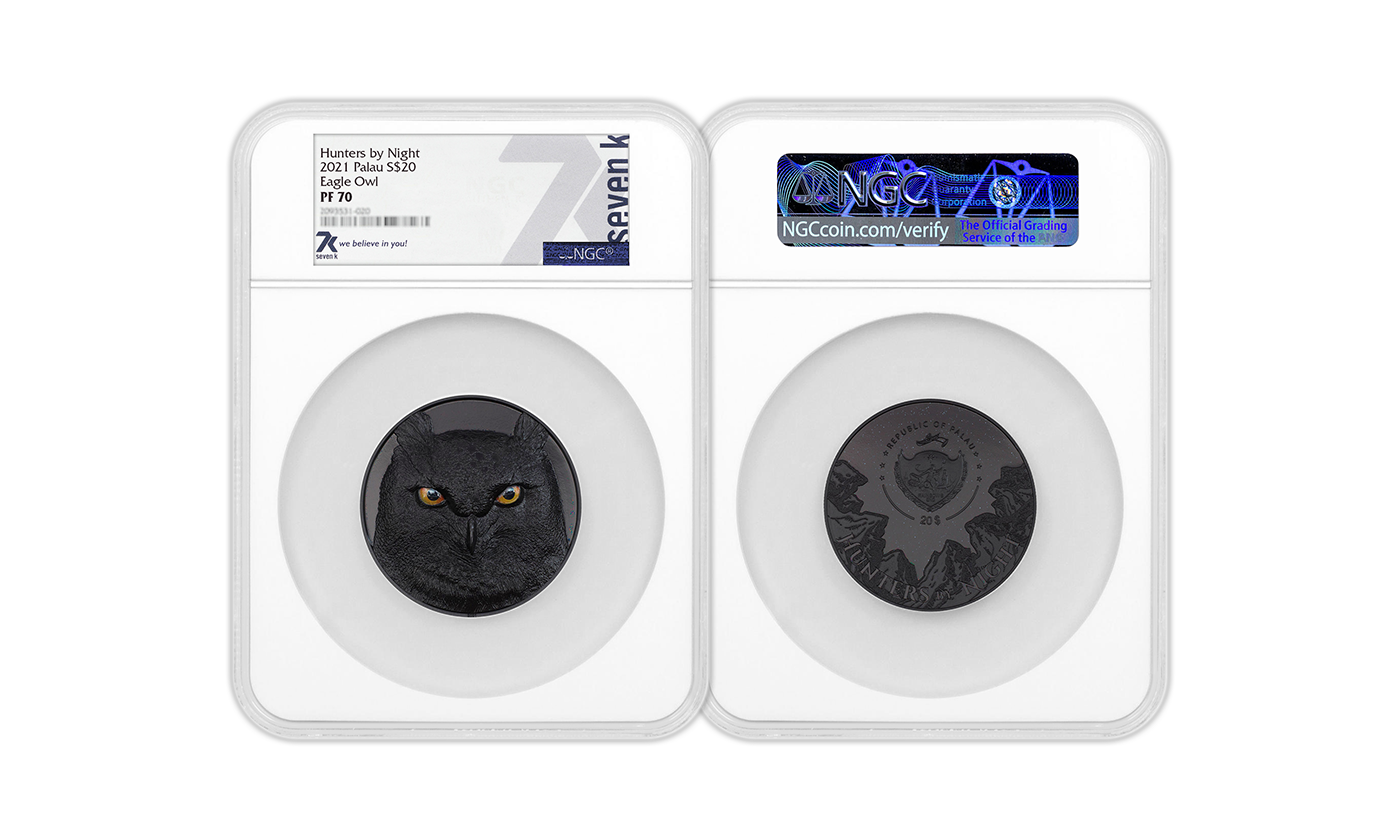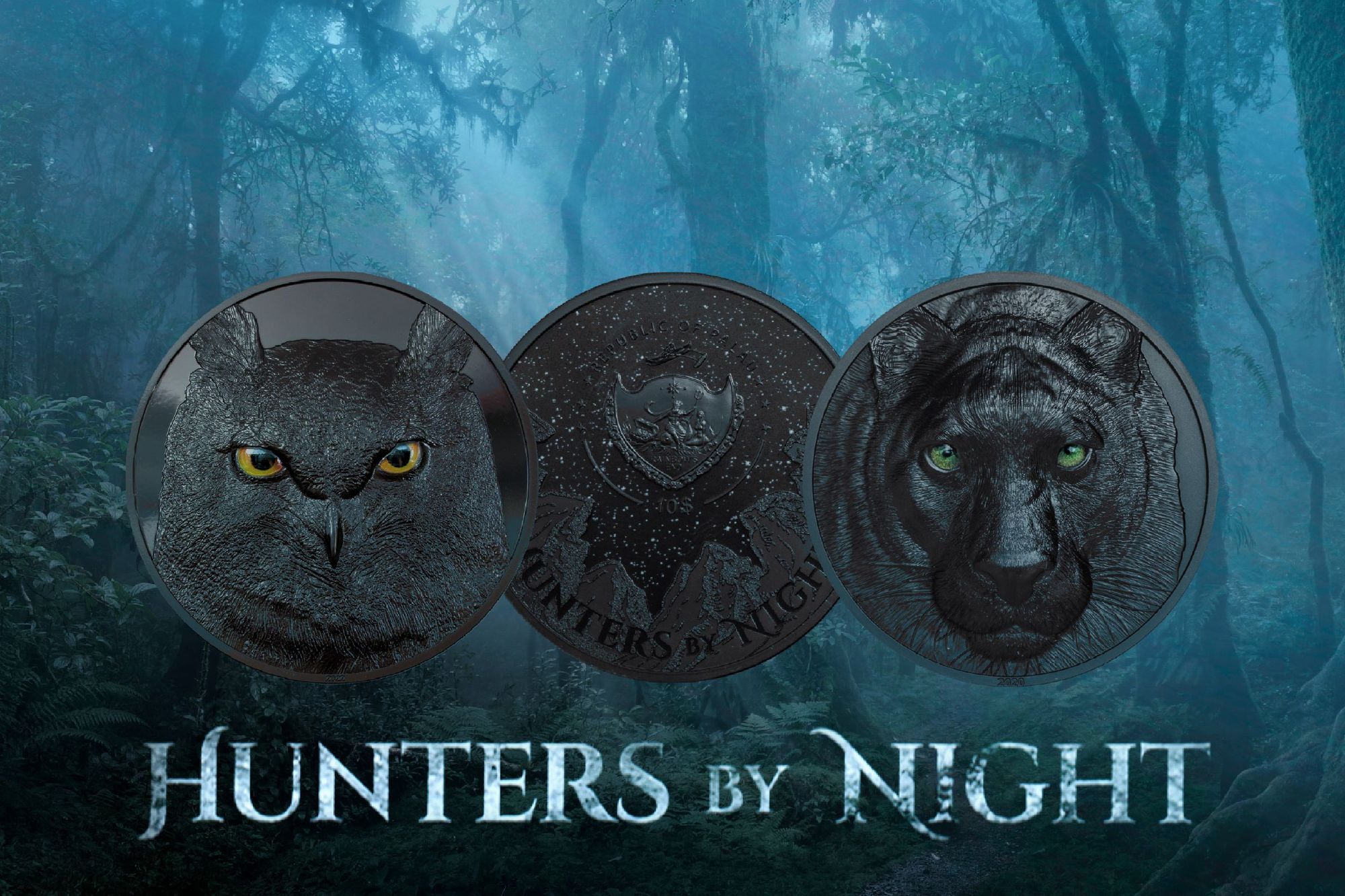 ---
Coin #2: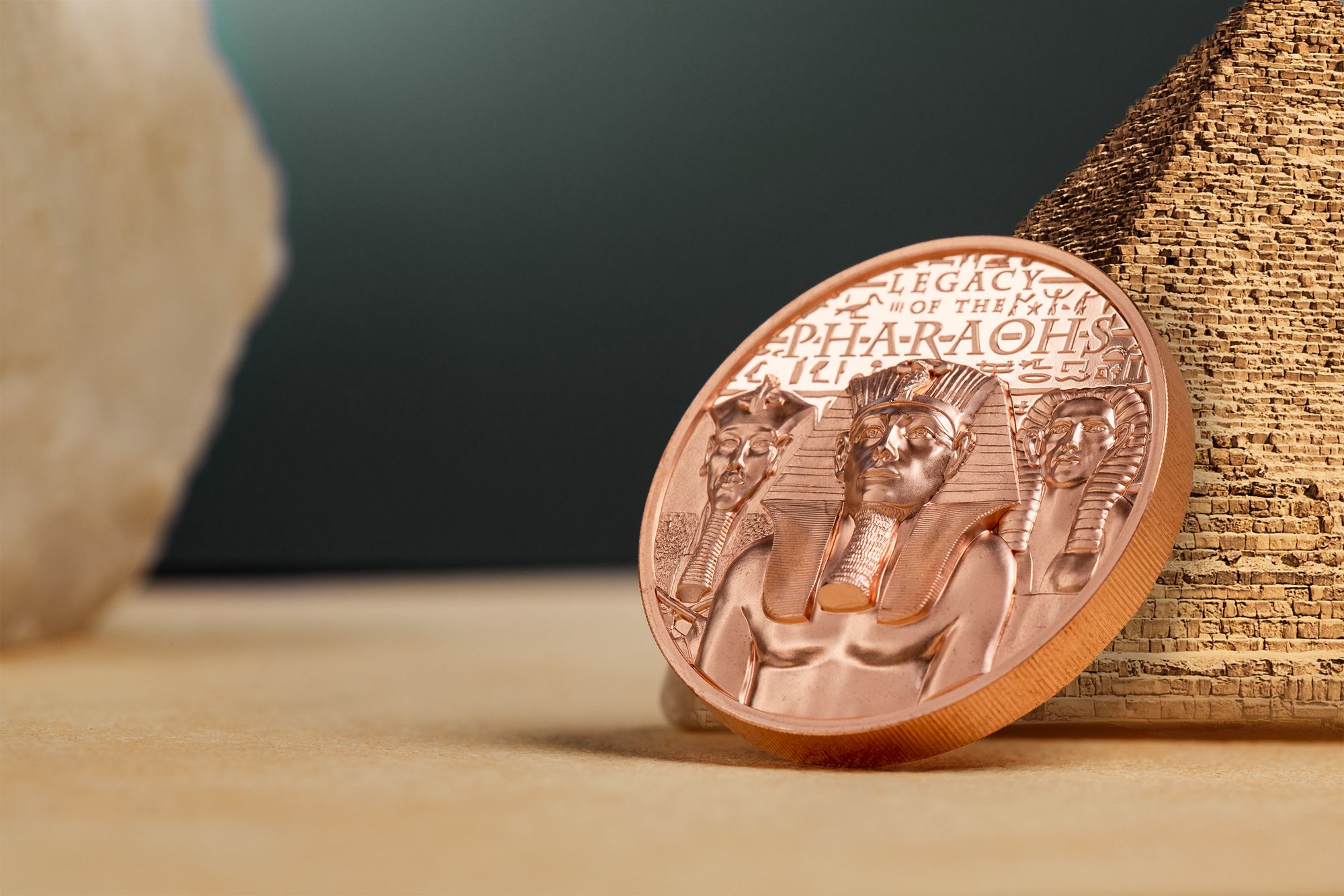 2022 Legacy of the Pharaohs 50gram Copper Coin PF70 & PF69
Year of Issue: 2022
Country of Issue: Cook Islands
Mint: Mayer Mint
Face Value: 1 Dollar
Coin Weight: 50 Grams
Metal Purity: 0.999
Metal Composition: Fine Copper
Mintage: 5000
Features: Ultra High Relief
Mummies? Nah, silly! It's the Ancient Egyptian Pharaohs Akhenaten, Thutmosis III, and Sobekneferu, one 50 grams of pure copper. These guys and gal—yes, you heard us right, Queen Sobekneferu was a lady—were pretty influential leaders in their day. Pyramids were constructed under their rule. Enjoy the bird's eye view of the legacy of some of the greatest Egyptian Pharaohs on the obverse of the coin as well. It's not bad on the eyes!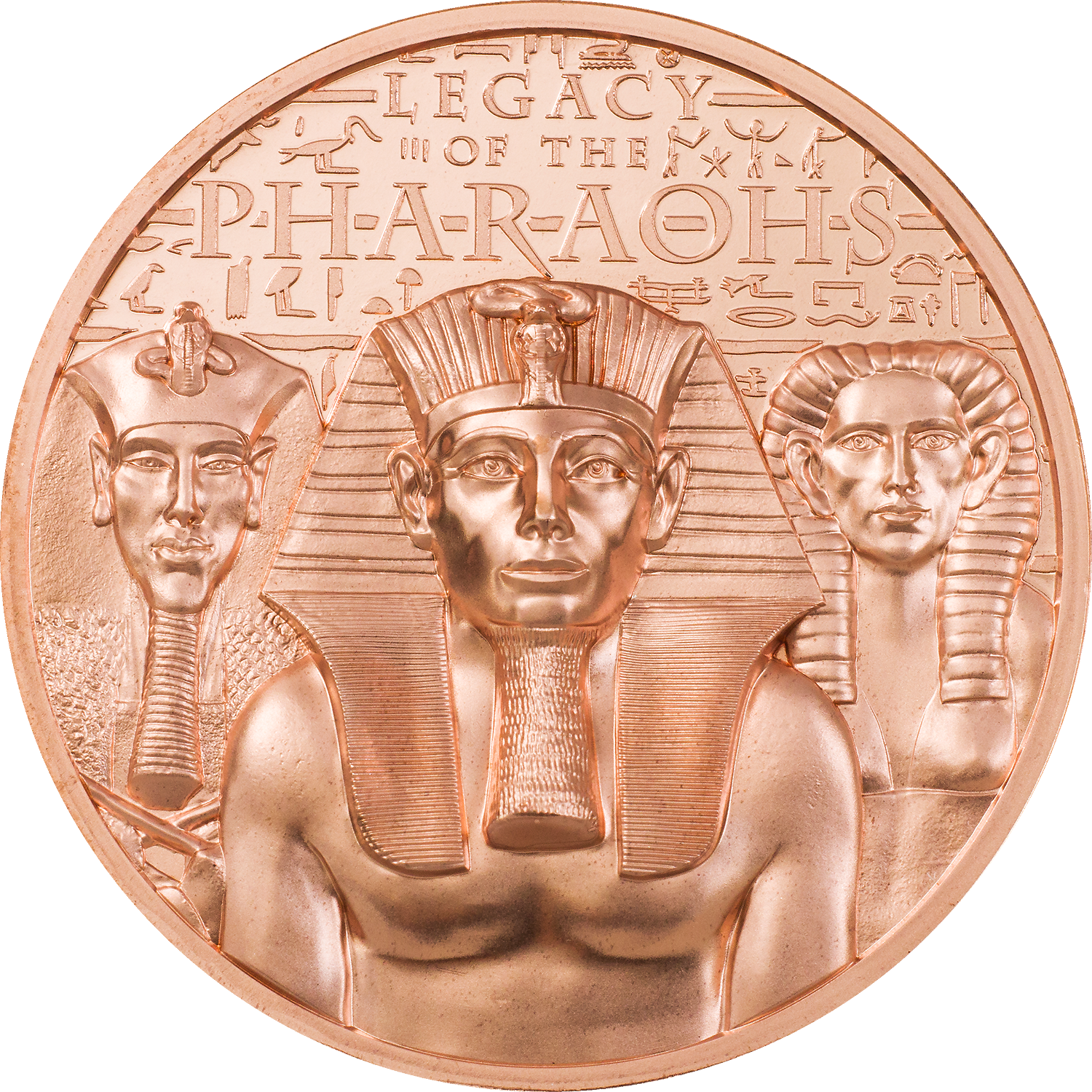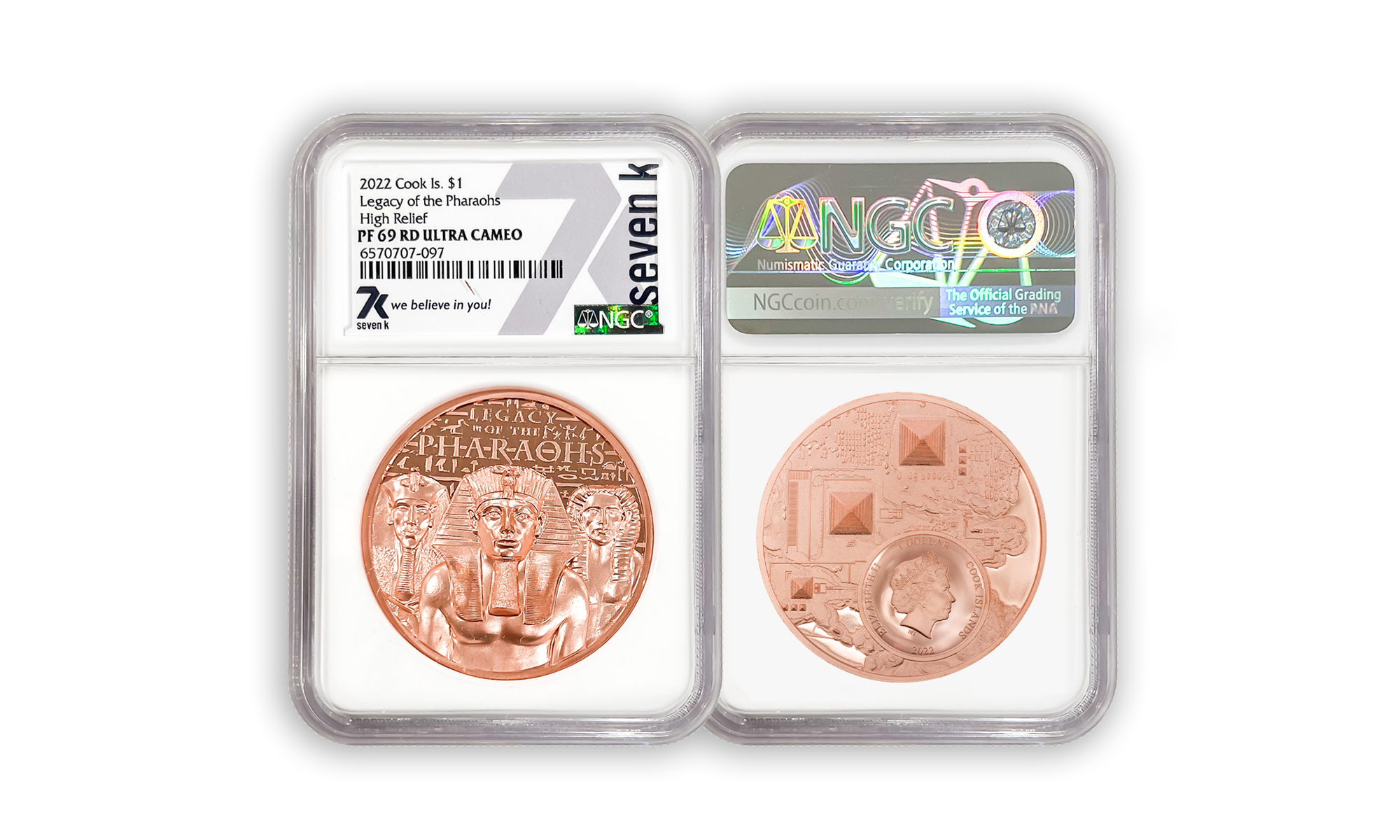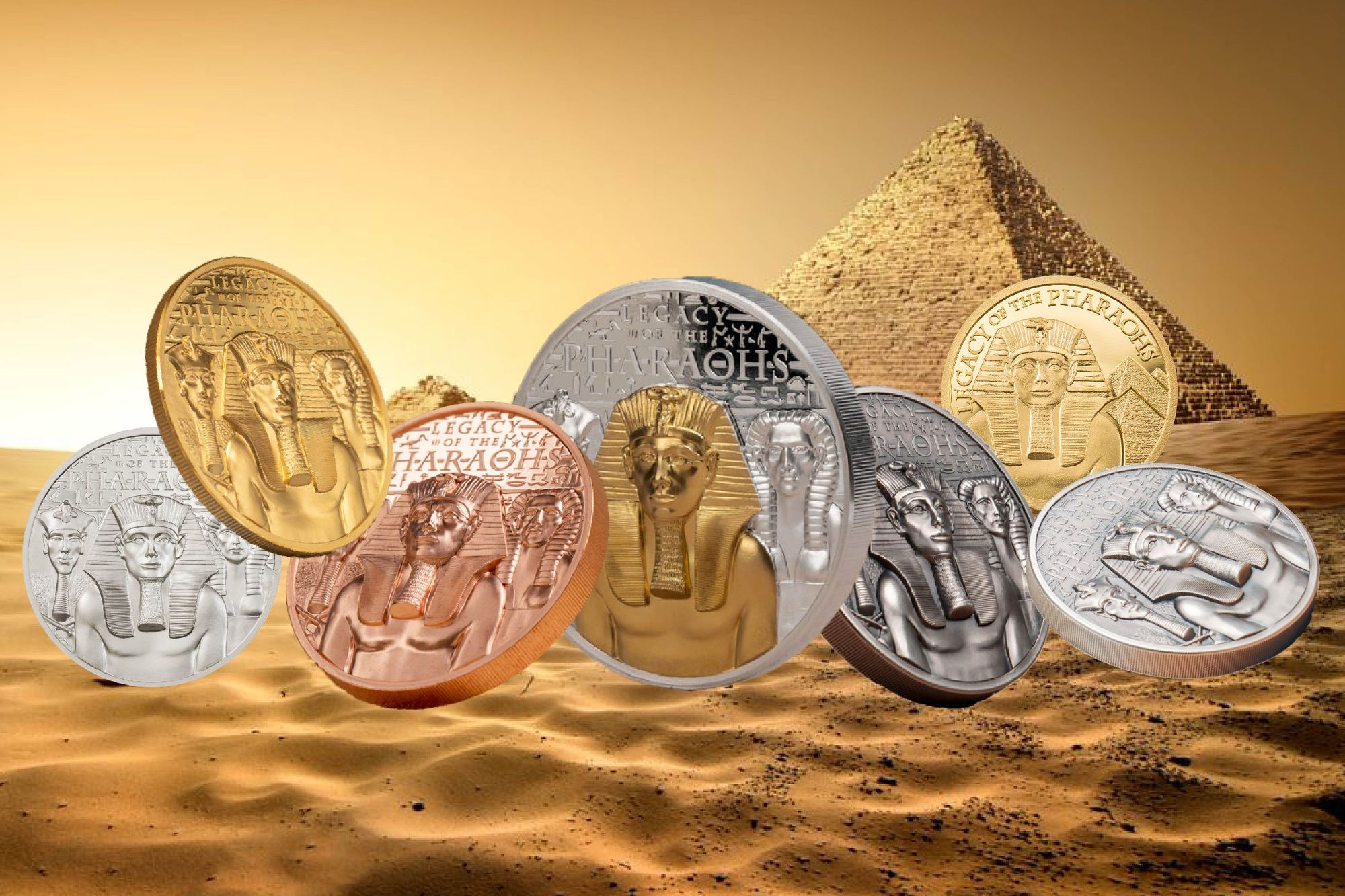 ---
Coin #3: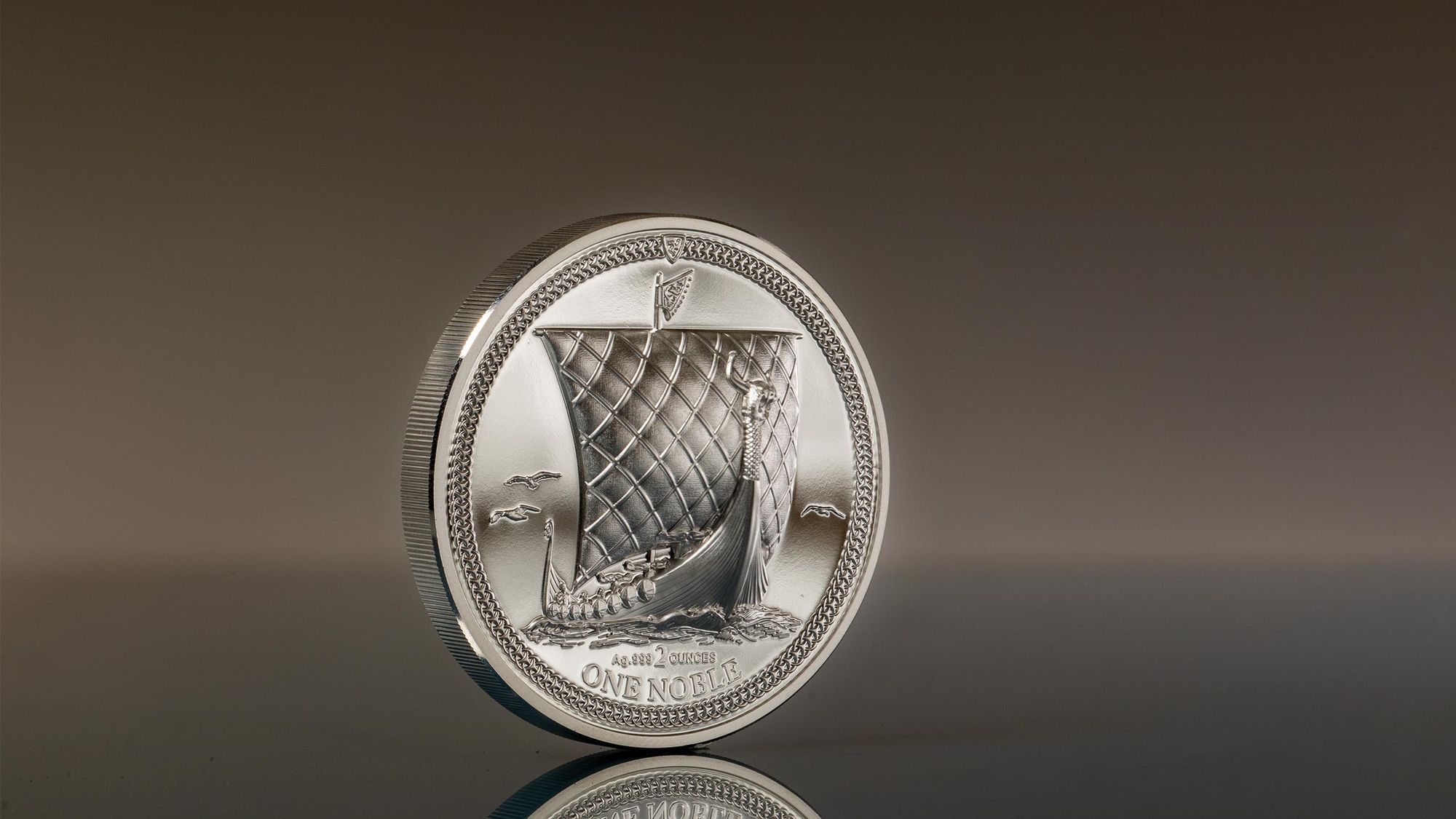 2022 Isle of Man One Noble 2oz Silver Coin PF70 & PF69
Year Of Issue: 2022
Country of Issue: Isle of Man
Mint: Mayer Mint
Face Value: One Noble
Coin Weight: 2 Troy Ounces
Metal Purity: 0.999
Metal Composition: Fine Silver
Mintage: 999
Features: Ultra High Relief
First minted in 1983, Noble coins have been a tradition released by the Isle of Man nearly every year since, and collected by avid lovers of the originals who cherish the legal tender. 2022 is the first year that the '83 design has been enhanced by CIT's smartminting® technology, ramping up the collectible in value and in the hearts of modern collectors. A Viking ship sails across the face of this 1 Noble, 2-oz silver coin, rimmed by an intricate knotted border.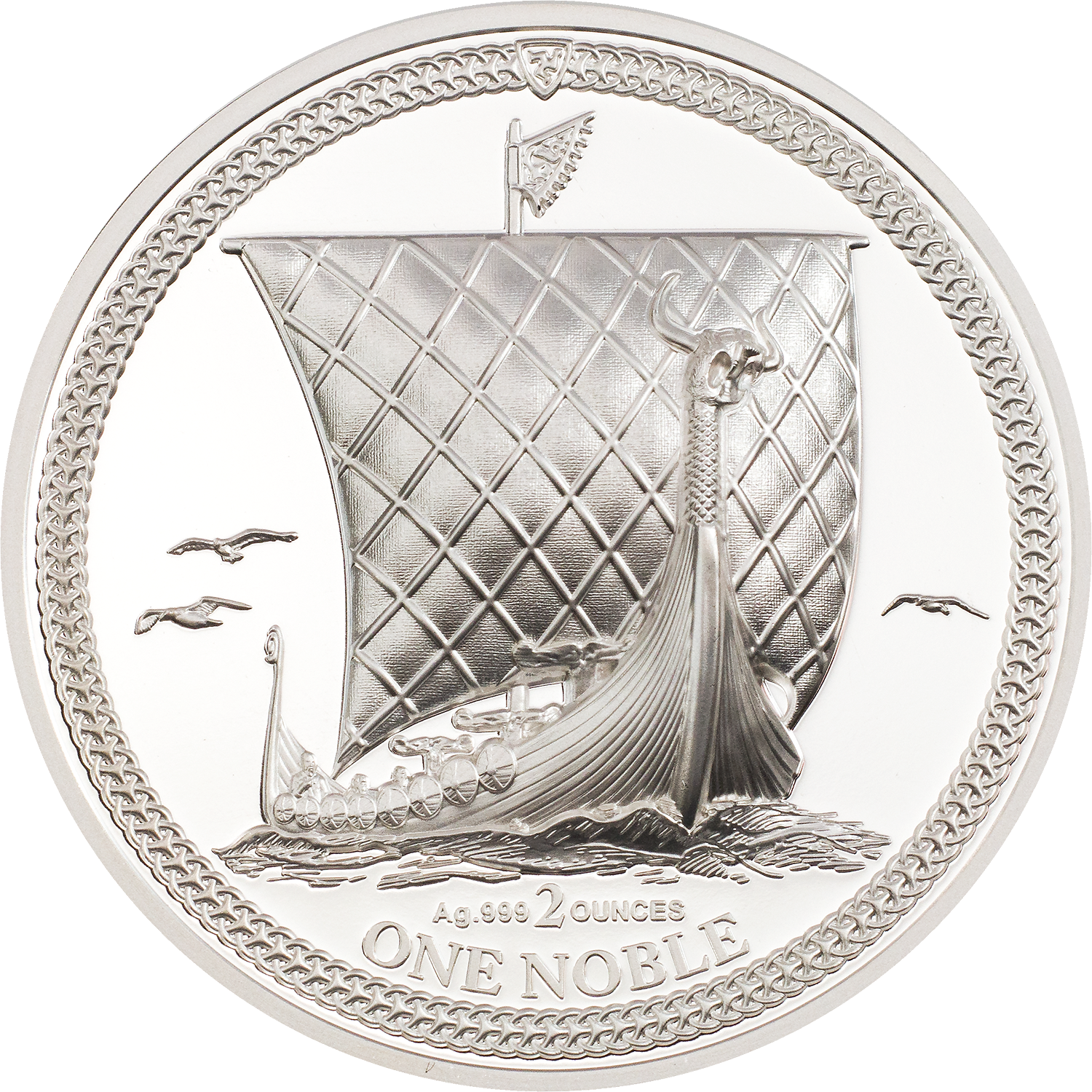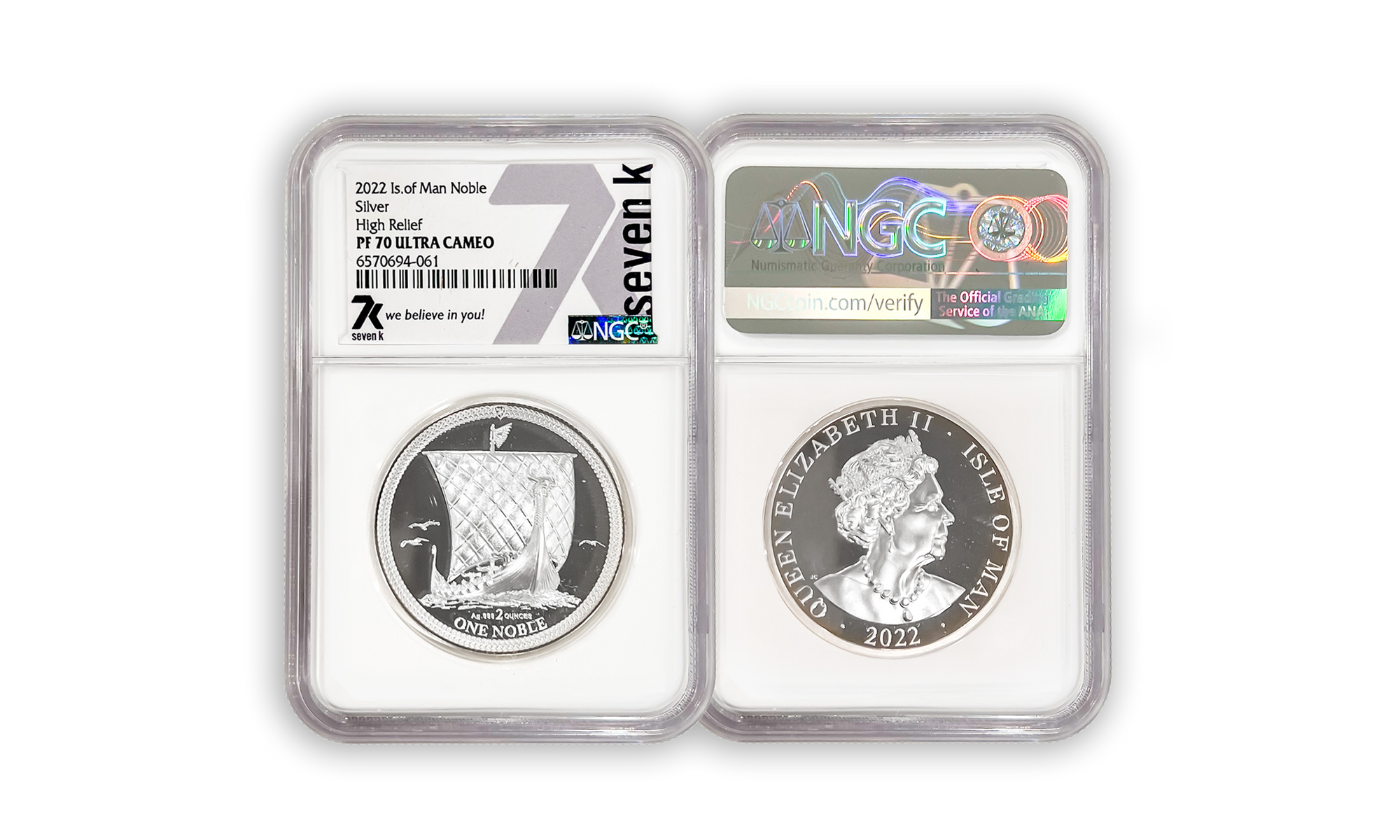 ---
Not Sure How A Coin Drop Works?
We've simplified the process even more to help out. Just follow these steps:
A few minutes before the time of the coin drop, log in to your account on 7kmetals.com.

Click the "Check it out" button in the coin drop box on your account page.


When the timer counts down to zero you'll see the coin drop interface appear. Swipe left until you see (on a touchscreen device), or click on the image (on a computer) of the coin you want.


Click the "I WANT ONE" button underneath the coin description.


Do this for all the coins you want to purchase.
That's it! That's all there is to it!
A few things to note:
THERE IS NO CODE NEEDED!
If there are multiple grades of a coin, you'll need to select the one you want. Make sure it's highlighted. The system defaults to the PF or MS69, so if you want the PF or MS70, you need to select it.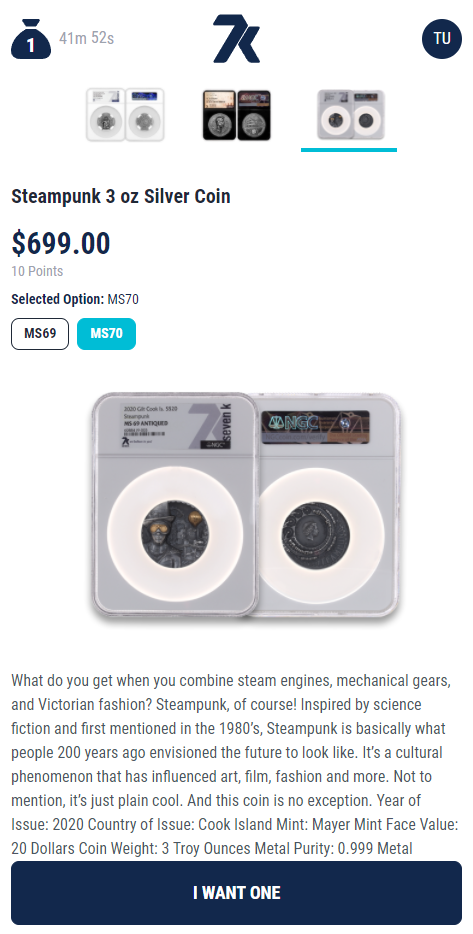 You need to act FAST! The reason we do coin drops is because so many people want a limited number of coins. This is the fairest way we have found to offer these coins. If you see the button underneath a coin flickering between "I Want One" and "Sold Out" it's because people are claiming and then changing their minds about the last few coins.
PRO TIP: People continue to "unshop" throughout the duration of the coin drop. Don't give up if the coin you want sells out in minutes (or seconds!). People will grab them and then change their minds so coins often become available all throughout the drop. KEEP TRYING!