Big COIN DROP Happening Friday!
We know you've been waiting... and here it is...
We're dropping the next ROMAN EMPIRE series coin...
THIS FRIDAY!
Friday, June 4th, 2021 @ 12pm NOON (Mountain Time)
---
Not sure how coin drops work? Scroll to the bottom of the page to find out how to get in on the fun!
---
Now, Let's Get To The COINS!!!
Romulus & Remus 1oz MS70 Silver Coin
Year of Issue : 2021
Country of Issue : Cook Islands
Face Value : 5 Dollars
Coin Weight : 1 Troy Ounce
Metal Purity : .999
Metal Composition : Fine Silver
Mintage : 500
Depicting the legend of Romulus and Remus, is our replica of the original Romano coin. In Roman mythology, they were twins born to a mortal daughter of a king and the god, Mars. Their story involves being suckled by a she-wolf, raised by a shepherd, returning to conquer their evil uncle and restore their grandfather to his throne, then eventually Romulus kills Remus and founds the great Roman civilization. Busy boys!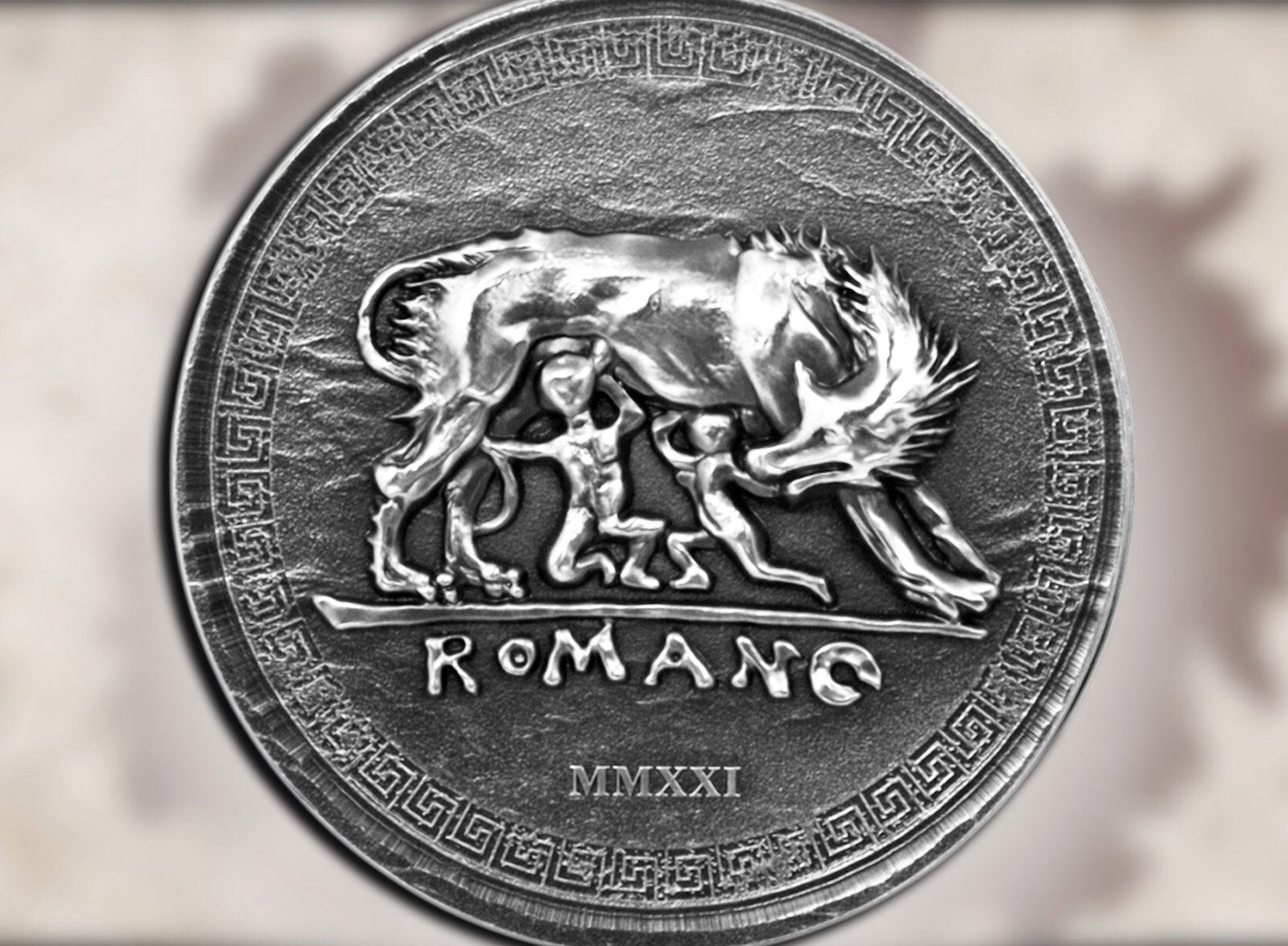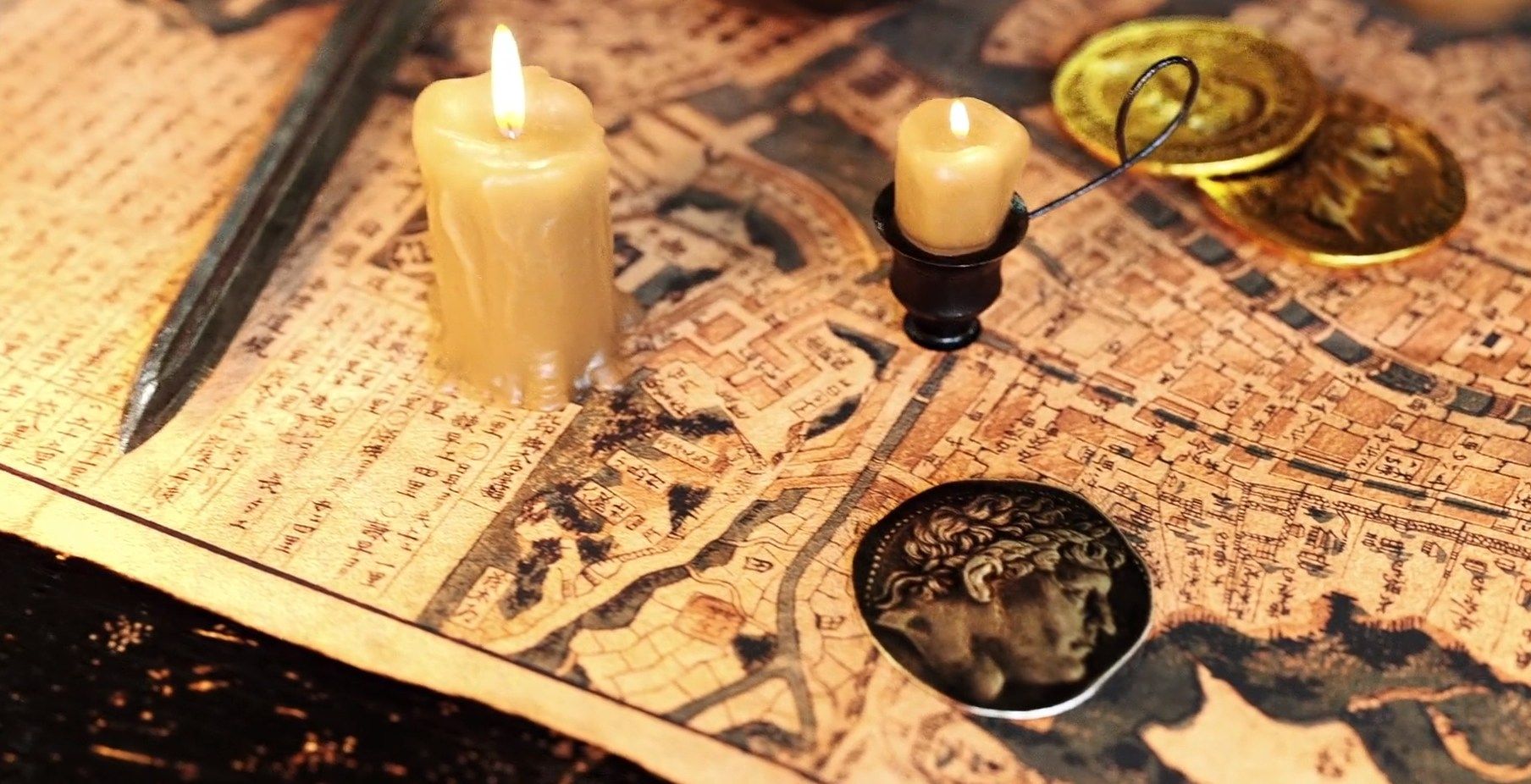 ---
But wait! There's more!!!
We understand that there are a LOT of people who want the Roman Coin Series. And with only 500 coins per type, that means a LOT of people end up disappointed. And that's no fun.
So, we're dropping some more coins at the same time!
Last week we told you the story of the Terracotta Warriors. Some of you may have snatched up the 1oz coin we dropped last week. Well, here's your chance to grab the 3oz from the same collection.
Introducing the 2021 Terracotta Warriors 3oz Gilt PF70 Silver Coin
Have you heard about the Terracotta Army? Prepare to be amazed! In 1974 some farmers were digging a well in China and discovered a tomb containing 8000 sculpted terracotta soldiers, horses, and carriages! This incredible army was built to accompany the tomb of China's First Emperor, Qin Shihuang (259-210 BC) as an afterlife guard. Each carved soldier is individually detailed and are said to represent some of the actual soldiers of the day. So cool! Congratulations on taking another step toward securing your future and legacy. You deserve it!
Year of Issue: 2021
Country of Issue: Cook Islands
Mint: Mayer Mint
Face Value: 20 Dollars
Coin Weight: 3 Troy Ounces
Metal Purity: .999
Metal Composition: Fine Silver
Features: Selectively layered Rose Gold
Mintage: 500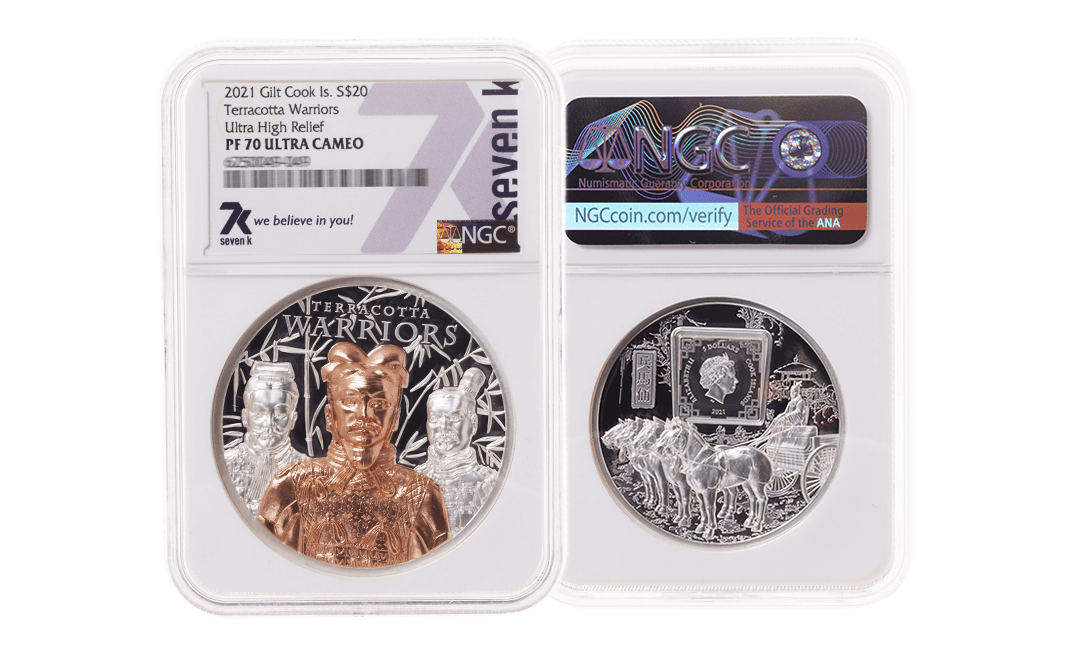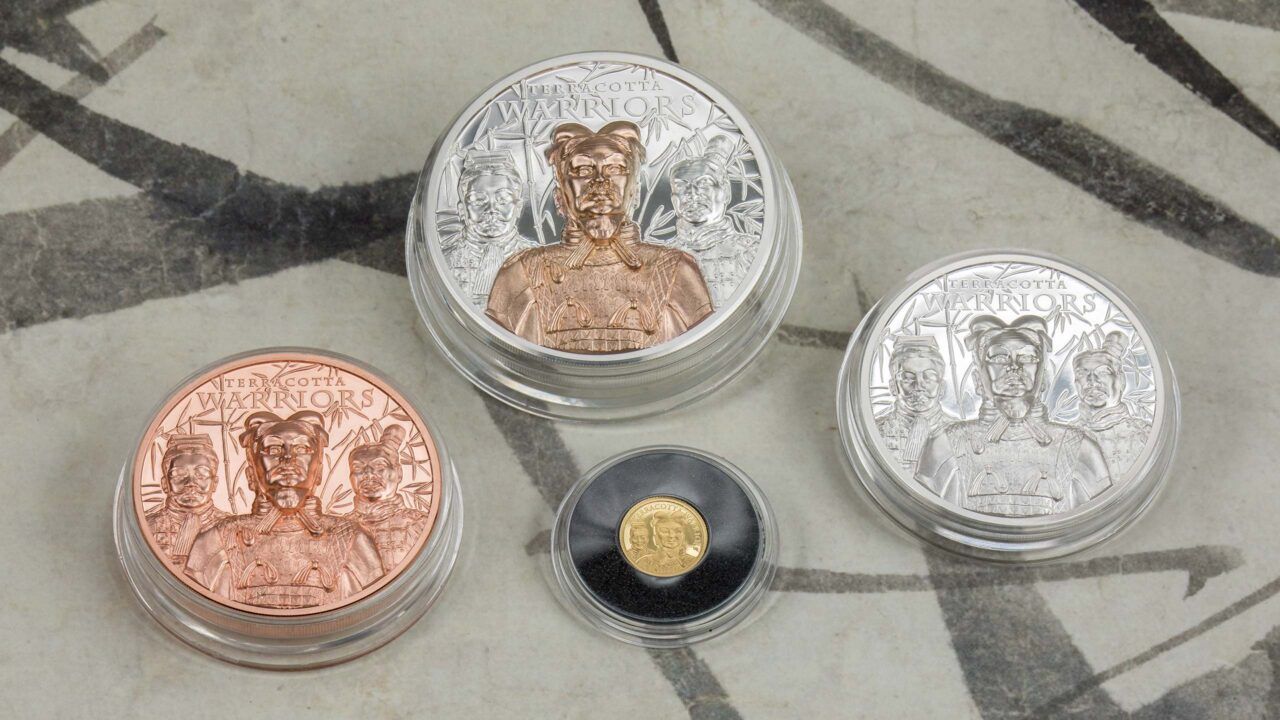 ---
Last, but not least...
2021 Loop The Loop Coney Island Commemorative 1oz PF70 Silver Coin
None of us were there 120 years ago when Coney Island opened in N.Y. But this commemorative coin can sure make you feel like it. Check out the intricate detail, from the old-timey rider's hat flying off to the clever "Beware of Pickpockets" sign at take-off. This shiny coin will add a bit of fun Americana history to your collection.
Year of Issue : 2021
Country of Issue : Cook Islands
Mint: Mayer Mint
Face Value : 5 Dollars
Coin Weight : 1 Troy Ounce
Metal Purity : .999
Metal Composition : Fine Silver
Mintage : 1901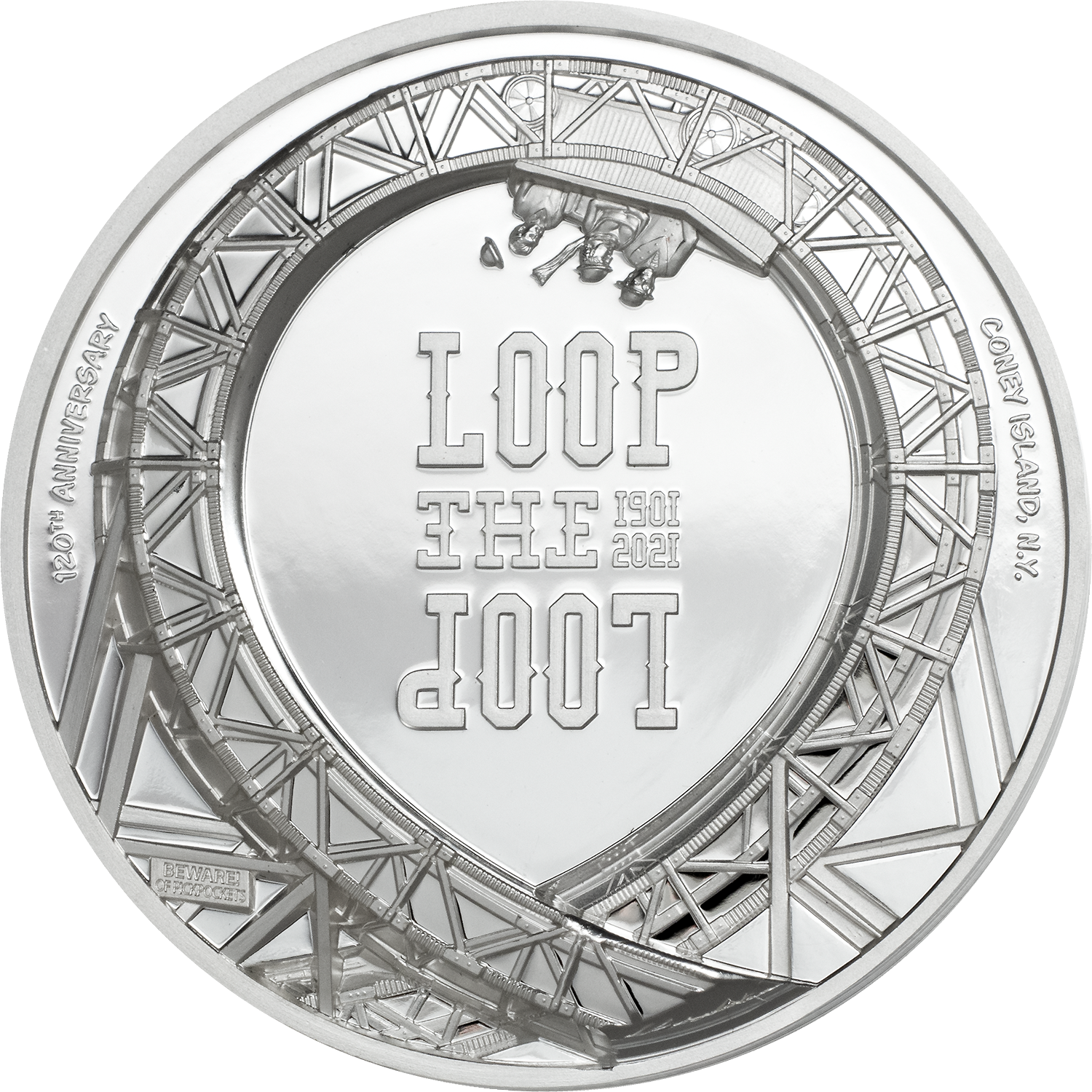 ---
How Does A Coin Drop Work?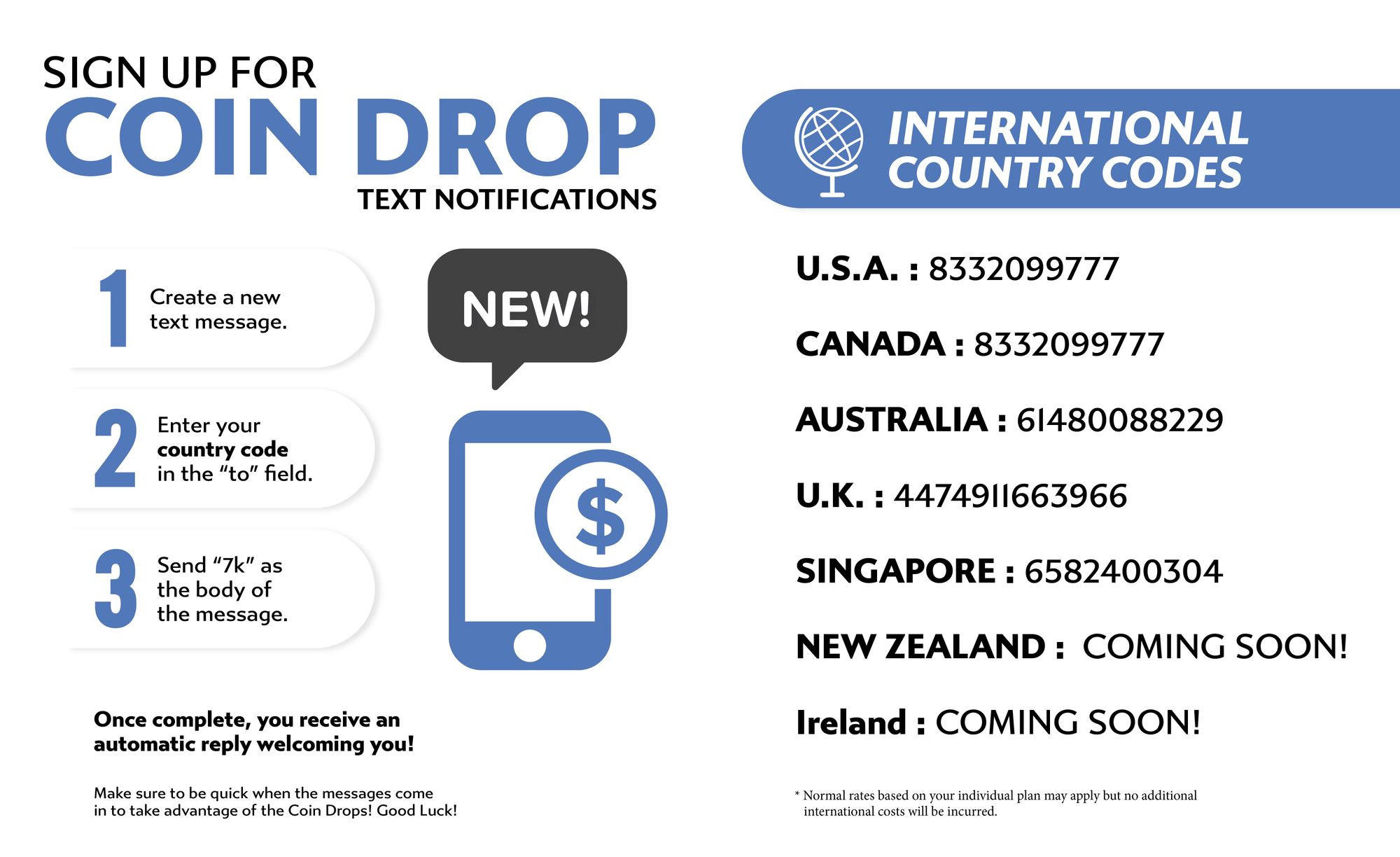 Not sure how to get in on a Coin Drop?
First, make sure you're on our text list.
Here's how:
International Texting
USA: 8332099777 (updated number)
Canada: 8332099777
Australia: 61480088229
U.K.: 4474911663966
Singapore: 6582400304
New Zealand: Coming Soon!
Ireland: Coming Soon!
Instructions:
Open your text message application on your cell phone.
Start a new text message.
Enter the number for your specific country in the "to" field.
Type "7k" into the body of the message.
Hit send and wait for an auto reply welcoming you.
Make sure to be quick the messages come in to take advantage of Coin Drops!
Please note: normal rates based on your individual plan may apply but no additional international costs will be incurred
Next, make sure you're a member of the 7k Exclusive Group on Facebook:
Step 1: In the Facebook search bar, type "7k Exclusive".
Step 2: Click on the "GROUPS" section right under the search bar. Then, look for the "7k Exclusive" group, and click JOIN.
Step 3: After clicking on "join", a window will appear. Answer the questions.
Step 4: Click on the "SUBMIT" button and wait up to 48 hours for your approval!
OR open your camera on any smartphone and scan the QR code in the image above to take you straight to our EXCLUSIVE Facebook group page.
If you have any questions, don't hesitate to contact Customer Care at: 208.314.2587 or by email at support@7kmetals.com.
And finally, log in to your 7k back office before the time of the Coin Drop. At exactly the appointed time, input the access code that you got from the time on this page, your text or on the FB group, and race to get the coin or coins you want!
We understand that some people don't receive the texts immediately when we send them, so we've added a handy countdown to the top of this page. When the timer reaches zero, the code will automatically display, giving you instant access to the info you need to get the coins you want.
Best of Luck!
Team 7k