Terracotta Warriors Coin Collection
Have you heard about the Terracotta Army?
No? Prepare to be amazed!
In 1974 some farmers were digging a well in China and discovered a tomb containing 8000 sculpted terracotta soldiers, horses, and carriages! This incredible army was built to accompany the tomb of China's First Emperor, Qin Shihuang (259-210 BC) as an afterlife guard. Each carved soldier is individually detailed and is said to represent some of the actual soldiers of the day. So cool!
Check out this article in the Smithsonian Magazine:
Over the past 35 years, archaeologists have located some 600 pits, a complex of underground vaults as yet largely unexcavated, across a 22-square-mile area. Some are hard to get to, but three major pits are easily accessible, enclosed inside the four-acre Museum of the Terracotta Army, constructed around the discovery site and opened in 1979. In one pit, long columns of warriors, reassembled from broken pieces, stand in formation.With their topknots or caps, their tunics or armored vests, their goatees or close-cropped beards, the soldiers exhibit an astonishing individuality. A second pit inside the museum demonstrates how they appeared when they were found: some stand upright, buried to their shoulders in soil, while others lie toppled on their backs, alongside fallen and cracked clay horses. The site ranks with the Great Wall and Beijing's Forbidden City as one of the premier tourist attractions within China.
Introducing the Terracotta Warriors Coin Collection
Terracotta Warriors 3oz Silver Coin
Country: Cook Islands
Year: 2021
Face Value: 20 Dollars
Metal: Silver .999
Weight: 3 oz
Size: 45 mm
Quality: Proof
Mintage: 500
Technique: smartminting® (Ultra High Relief)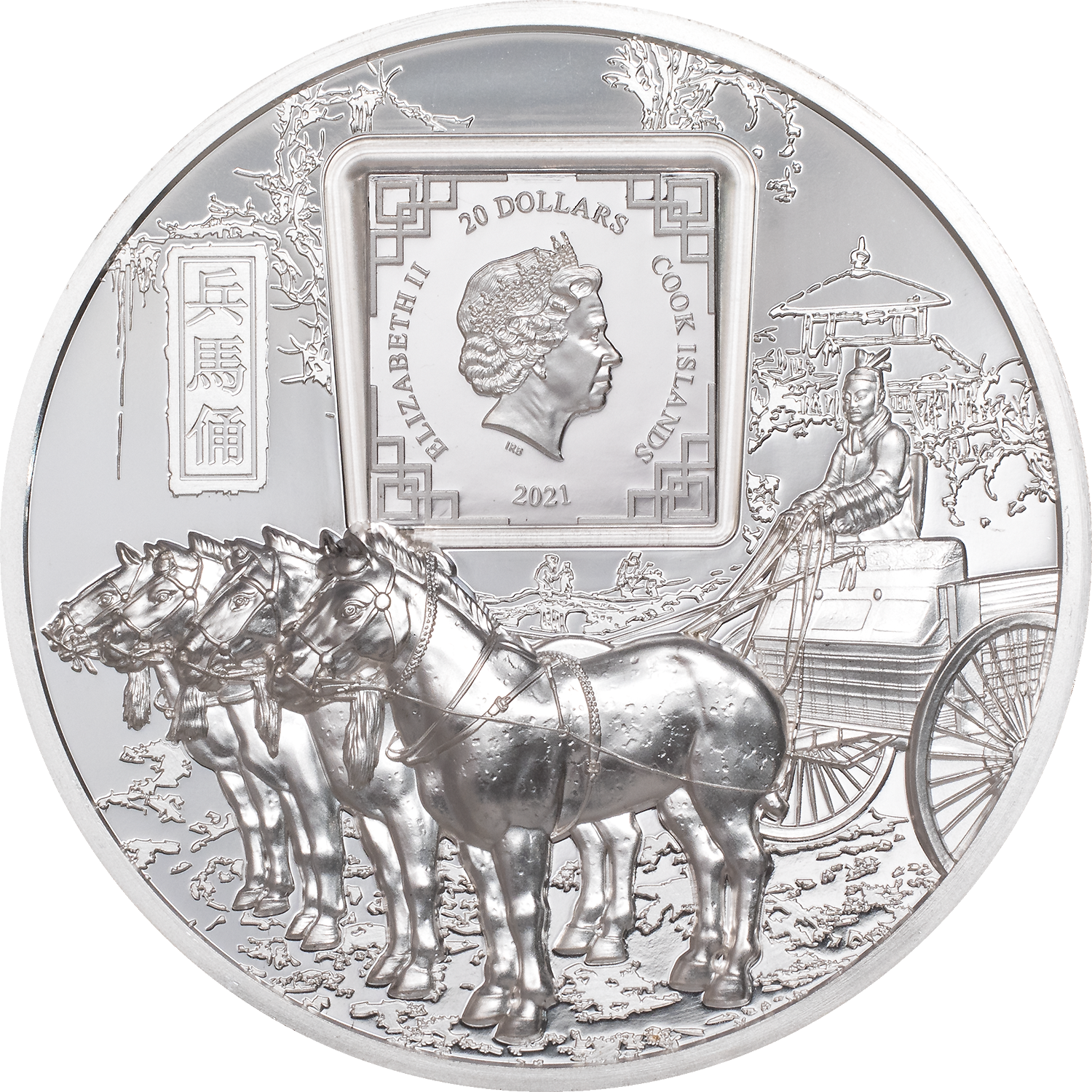 ---
Terracotta Warriors 1oz Silver Coin
Country: Cook Islands
Year: 2021
Face Value: 5 Dollars
Metal: Silver .999
Weight: 1 oz
Size: 38.61 mm
Quality: Proof
Mintage: 888
Technique: smartminting® (Ultra High Relief)
---
Terracotta Warriors Piedfort Copper 50 gram Coin
Country: Cook Islands
Year: 2021
Face Value: 1 Dollar
Metal: Copper
Weight: 50 g
Size: 38.61 mm
Quality: Prooflike
Mintage: 5000
Technique: smartminting® (Ultra High Relief)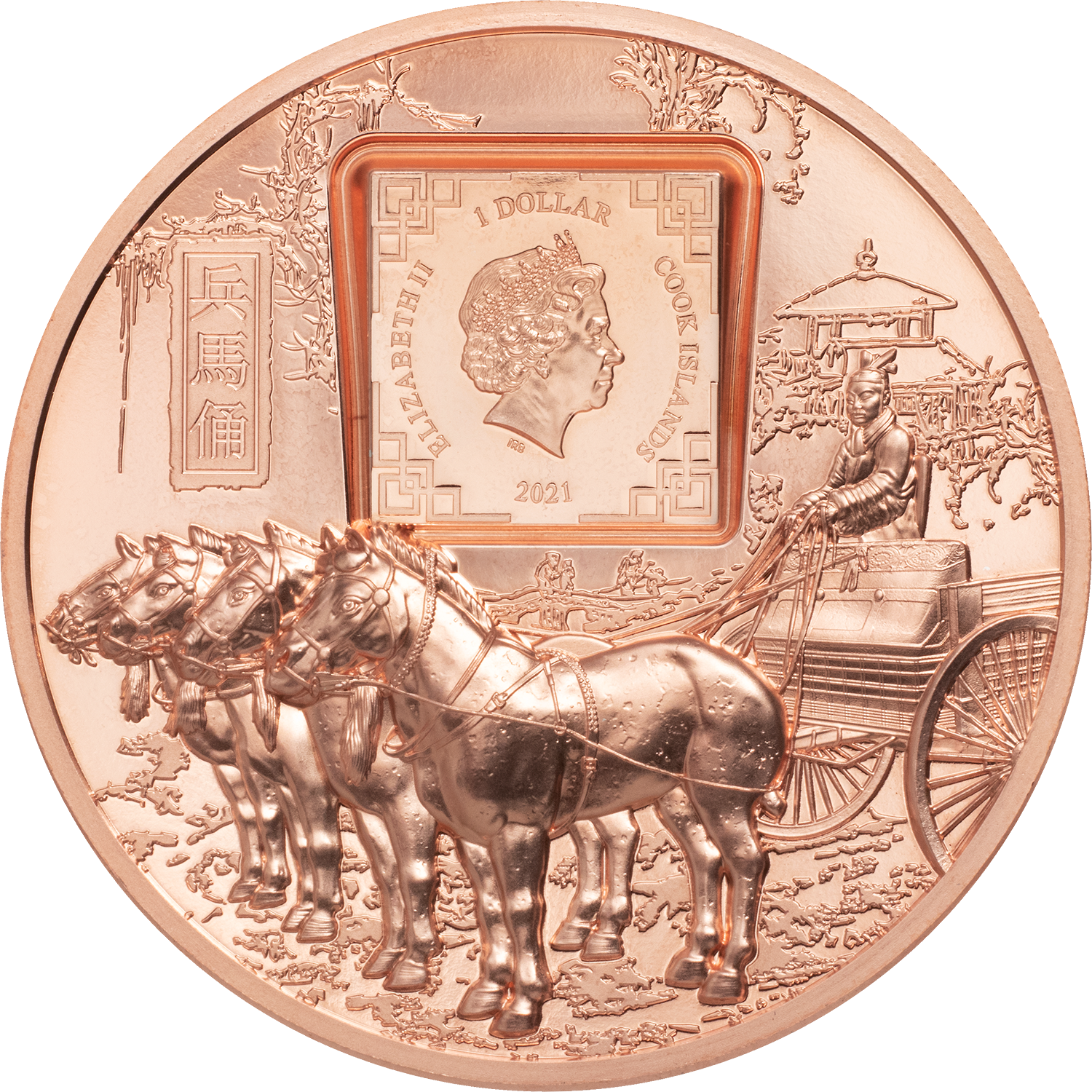 ---
Terracotta Warriors Half Gram Gold Coin
Country: Cook Islands
Year: 2021
Face Value: 5 Dollars
Metal: Gold .9999
Weight: 0.5 g
Size: 11 mm
Quality: Proof
Mintage: 5000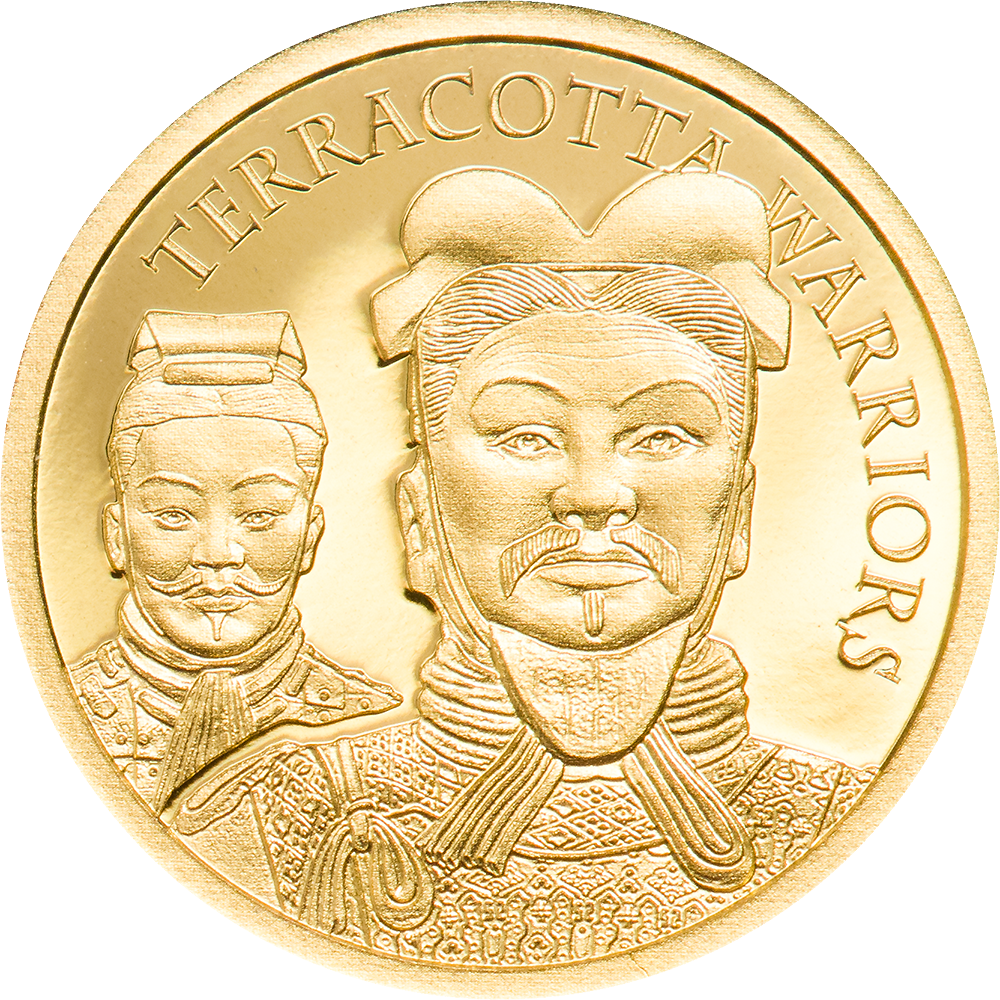 ---