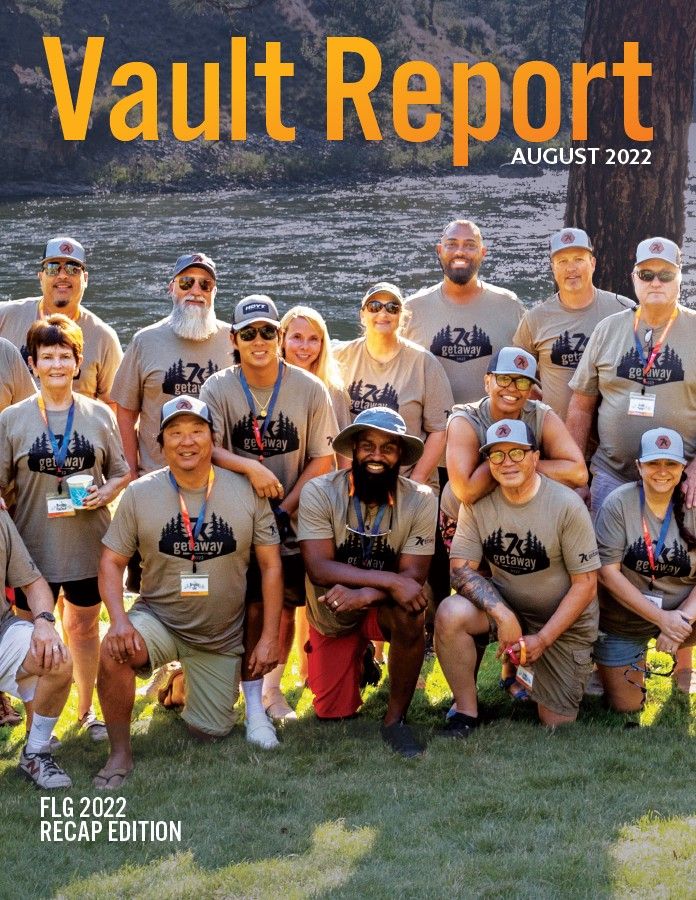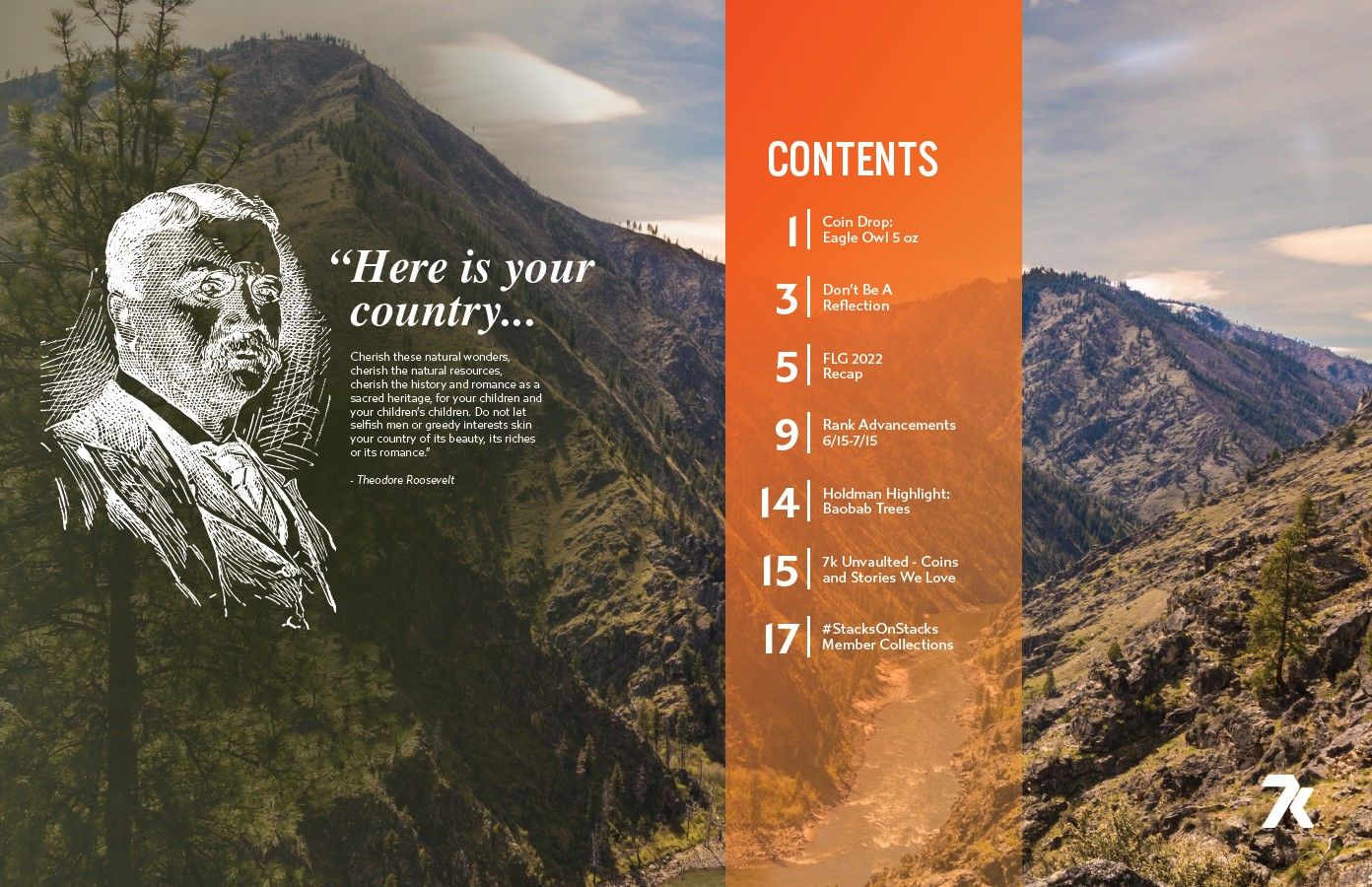 CONTENTS
Here is your country... Cherish these natural wonders, cherish the natural resources, cherish the history and romance as a sacred heritage, for your children and your children's children. Do not let selfish men or greedy interests skin your country of its beauty, its riches or its romance." - Theodore Roosevelt
1 - Coin Drop: Eagle Owl 5oz
3 - Don't Be a Reflection
5 - FLG2022 Recap
9 - Rank Advancements 6/15-7/15
14 - Holdman Highlight: Baobab Trees
15 - 7k Unvaulted - Coins and Stories We Love
17 - #StacksOnStacks Member Collections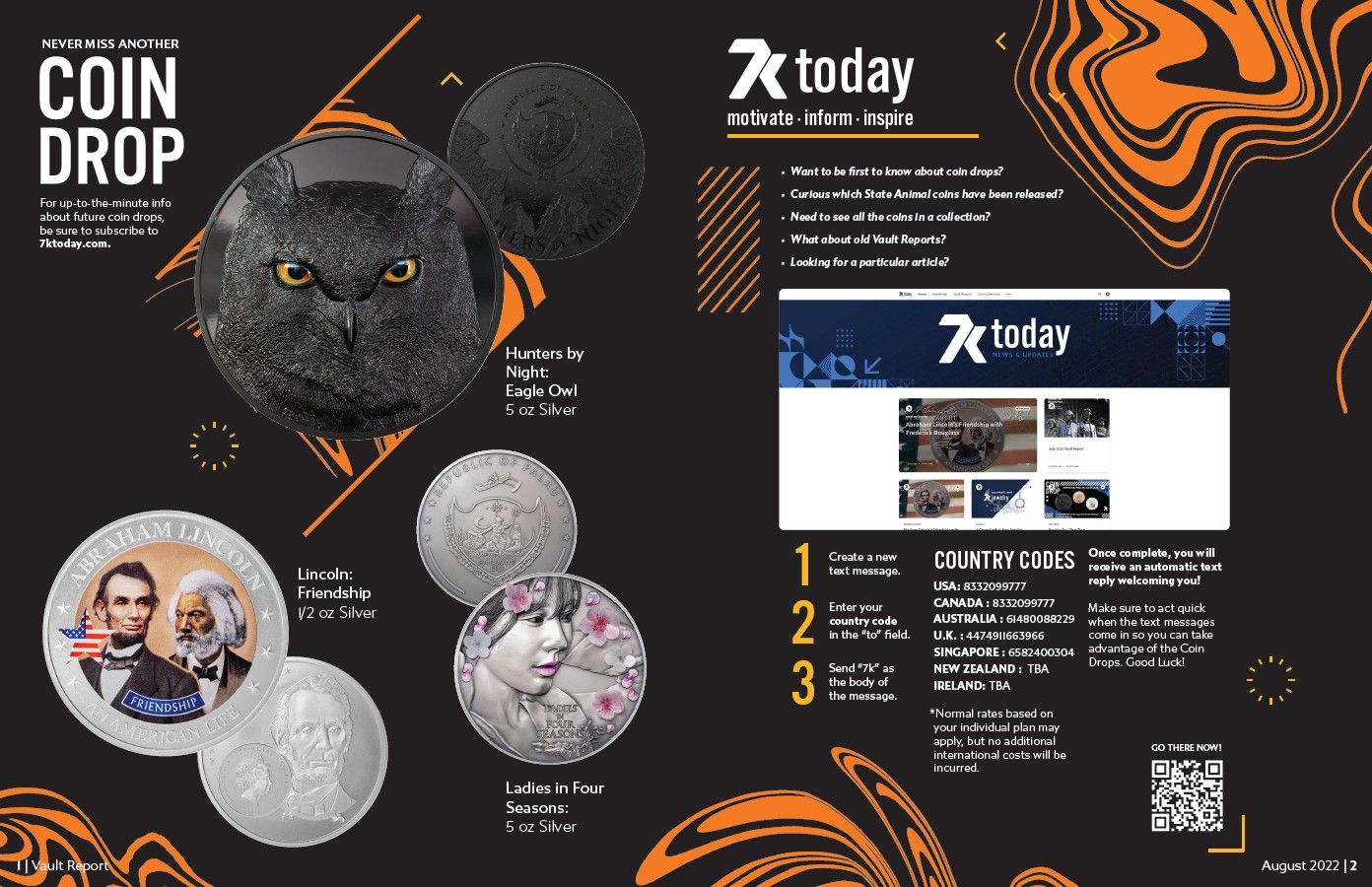 Never Miss Another Coin Drop
For up-to-the-minute info about future coin drops, be sure to subscribe to 7kToday.com.
Hunters By Night: Eagle Owl 5oz Silver
Lincoln: Friendship 1/2oz Silver
Ladies in Four Seasons: 5oz Silver
7k Today
Want to be the first to know about coin drops?
Curious which State Animal coins have been released?
Need to see all the coins in a collection?
What about old Vault Reports?
Looking for a particular article?
We've got you!
7kToday.com was created to answer YES to all those questions and more!
Head over to 7kToday.com and you'll find articles about coins, past Vault Reports, coin series, market trends, articles from 7k Founders, business tips and so much more.
Boost your business and your coin collections. Become a 7kToday Insider by subscribing to be notified first about new posts. It's easy! Just sign up with your email address anywhere on the 7kToday.com.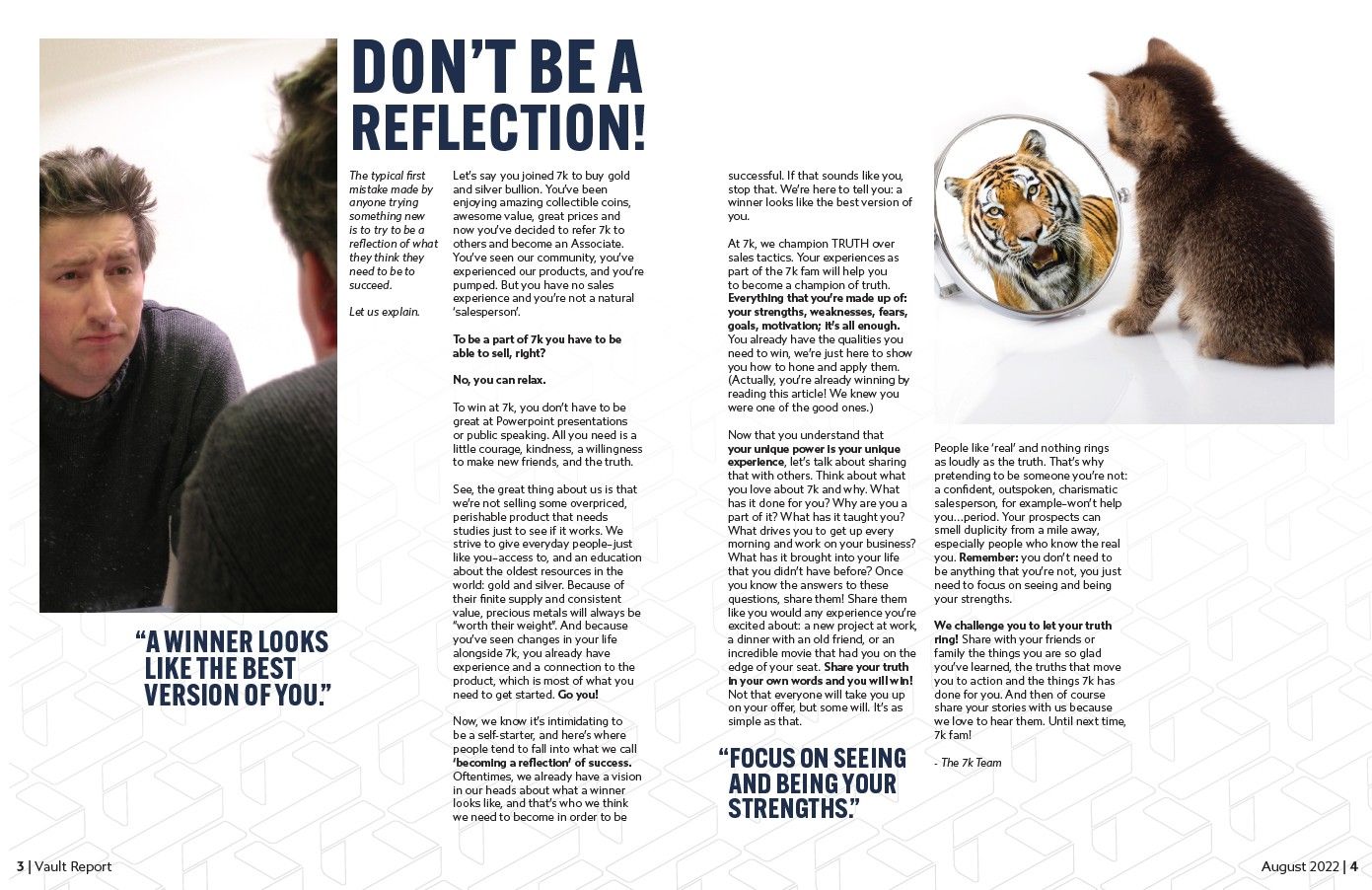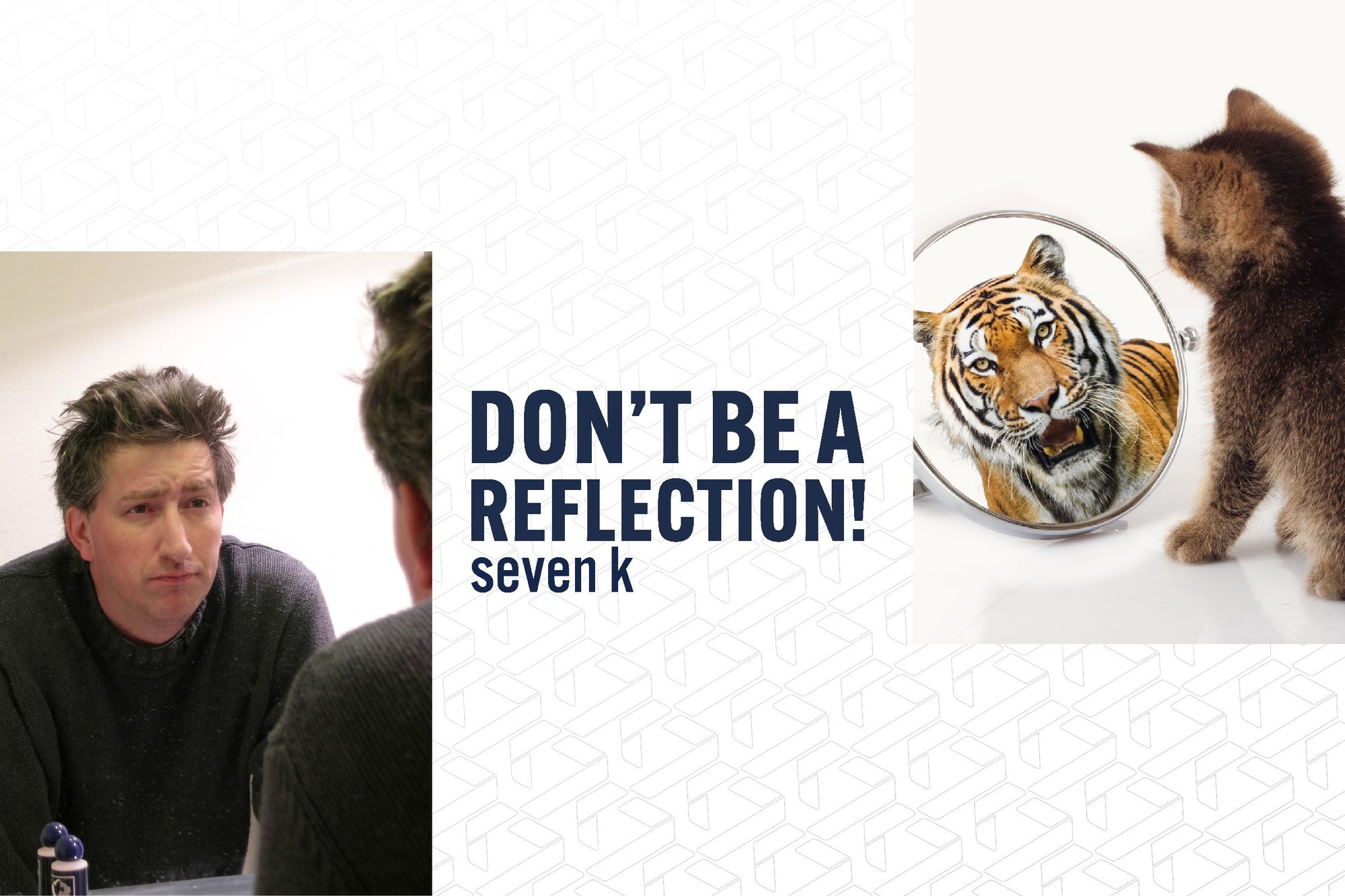 ---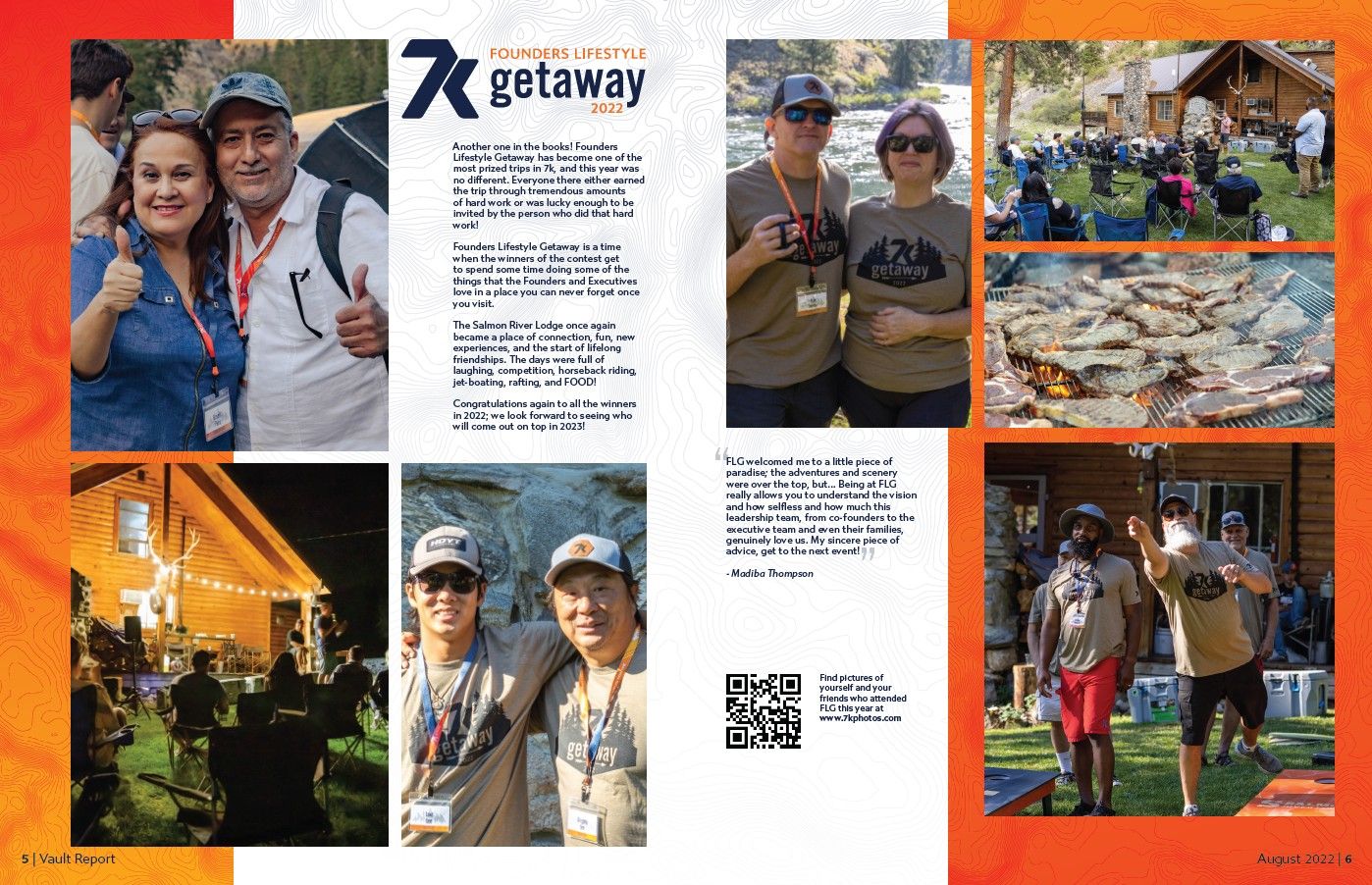 Founders Lifestyle Getaway 2022
Another one in the books! Founders Lifestyle Getaway has become one of the most prized trips in 7k, and this year was no different. Everyone there either earned the trip through tremendous amounts of hard work or was lucky enough to be invited by the person who did that hard work!
Founders Lifestyle Getaway is a time when the winners of the contest get to spend some time doing some of the things that the Founders and Executives love in a place you can never forget if you visit.
The Salmon River Lodge once again became a place of connection, fun, new experiences, and the start of lifelong friendships. The days were full of laughing, competition, horseback riding, jet-boating, rafting, and FOOD!
Congratulations again to all the winners in 2022; we look forward to seeing who will come out on top in 2023!
"FLG welcomed me to a little piece of paradise; the adventures and scenery were over the top, but... Being at FLG really allows you to understand the vision and how selfless and how much this leadership team, from co-founders to the executive team and even their families, genuinely love us. My sincere piece of advice, get to the next event!" - Madiba Thompson
Find pictures of yourself and your friends who attended FLG this year at www.7kphotos.com.
"We both thought we were done with "High Adventure" at our age, but 7k proved we were wrong. THIS WAS AMAZING!" - Maureen and Steve Faulkner
"This has been a once in a lifetime opportunity. Photos do not do this place justice! I can't believe how humble and down to earth the owners and exec team are." - Chris Segovia
"The view, serenity and peace at the lodge is MAGIC! I feel blessed to be a part of FLG." - Justin Quandt
Thanks again to everyone who made this trip special and rewarding!
See you again next year!
---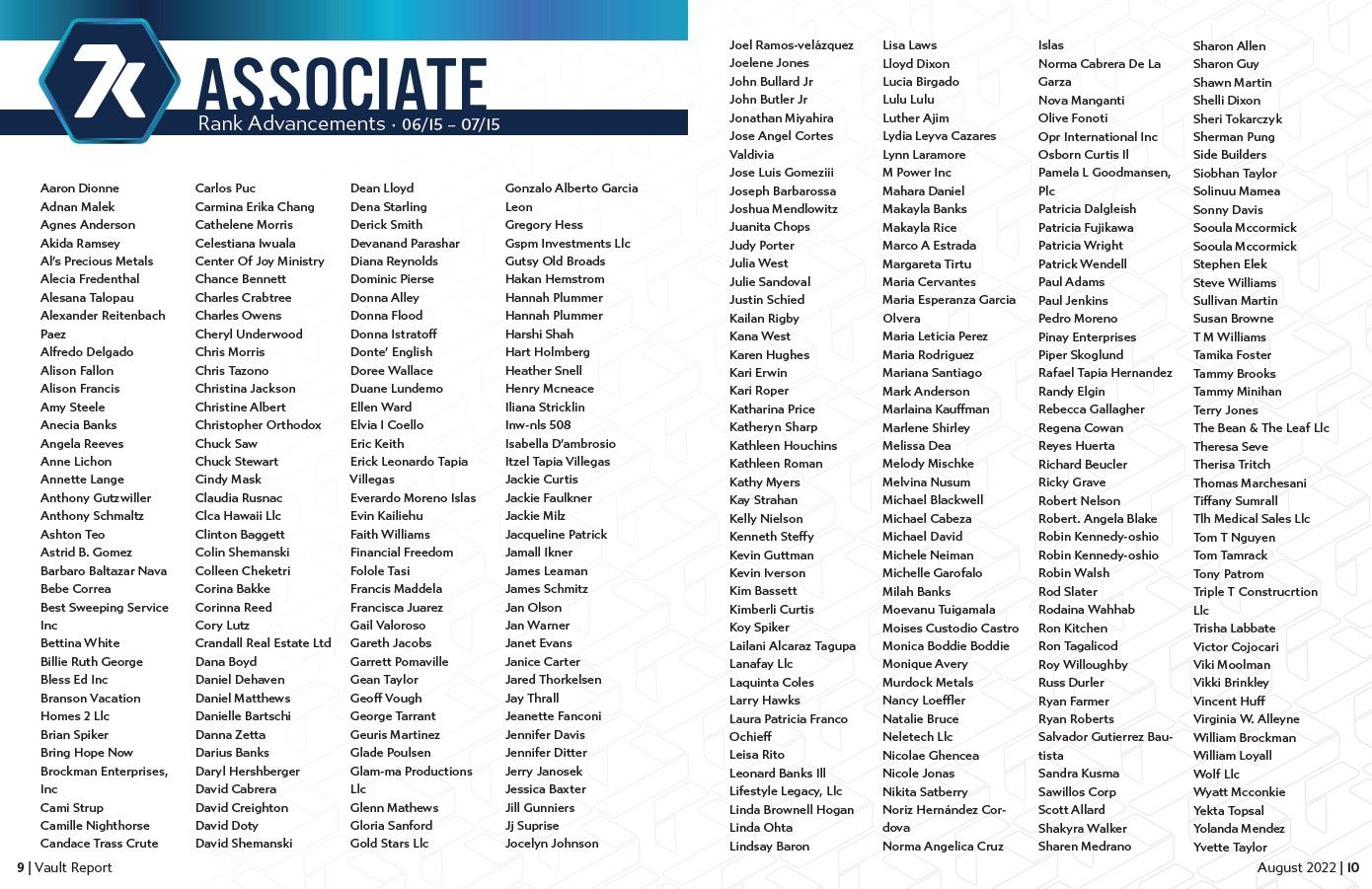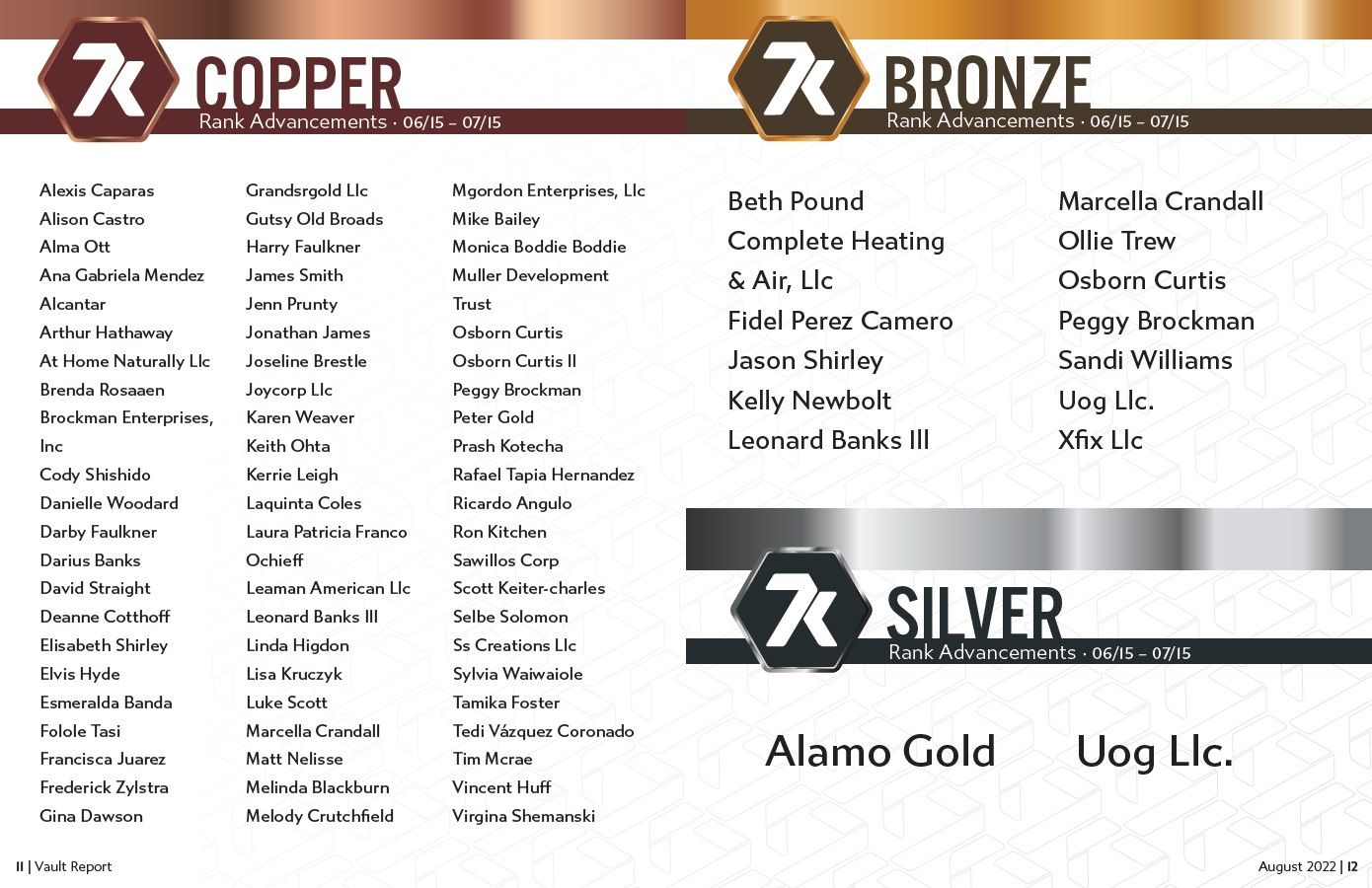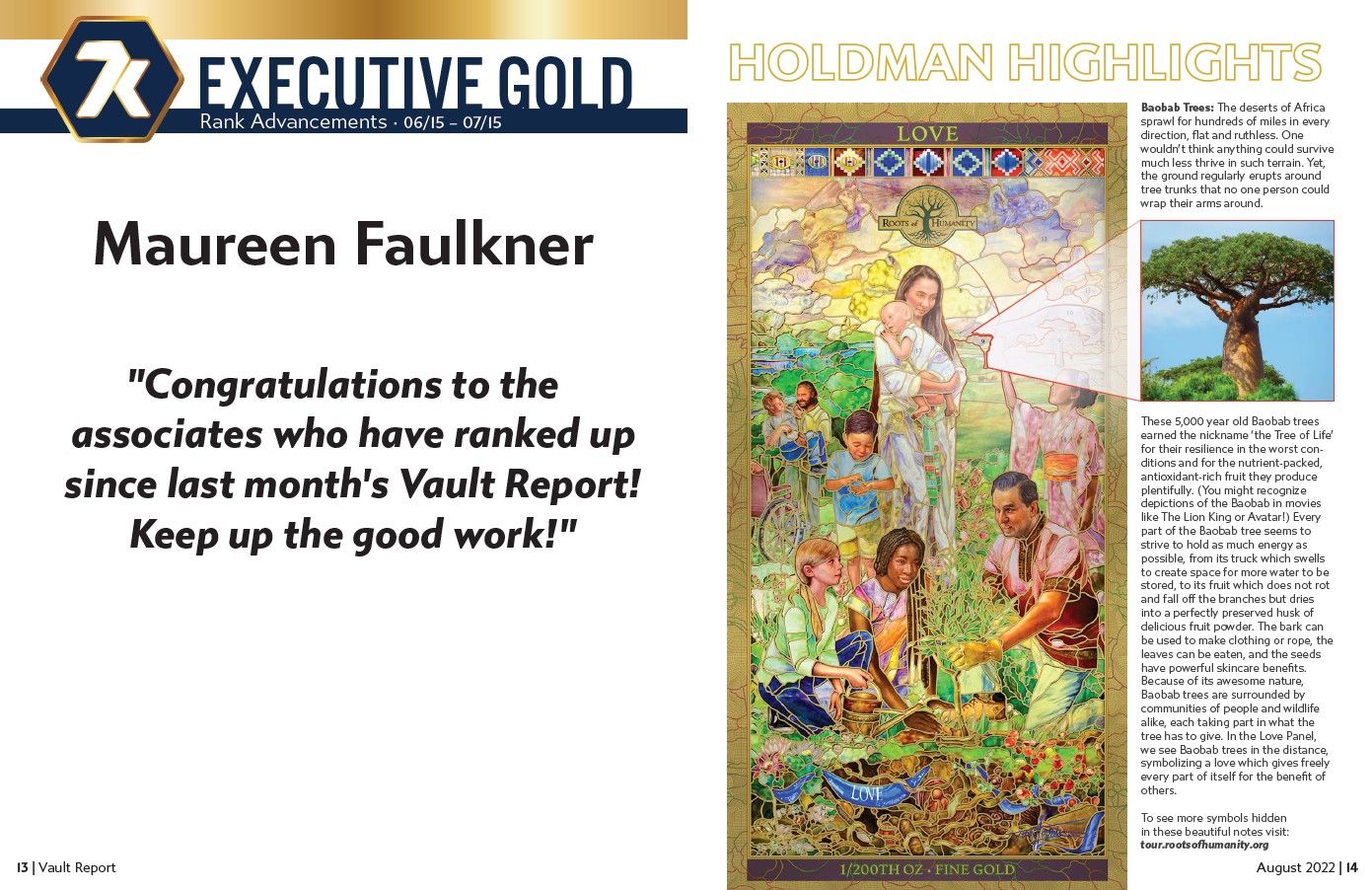 Holdman Highlights
Love Panel #9 - Baobab Trees:
The deserts of Africa sprawl for hundreds of miles in every direction, flat and ruthless. One wouldn't think anything could survive much less thrive in such terrain. Yet, the ground regularly erupts around tree trunks that no one person could wrap their arms around. These 5,000 year old Baobab trees earned the nickname 'the Tree of Life' for their resilience in the worst conditions and for the nutrient-packed, antioxidant-rich fruit they produce plentifully. (You might recognize depictions of the Baobab in movies like The Lion King or Avatar!) Every part of the Baobab tree seems to strive to hold as much energy as possible, from its truck which swells to create space for more water to be stored, to its fruit which does not rot and fall off the branches but dries into a perfectly preserved husk of delicious fruit powder. The bark can be used to make clothing or rope, the leaves can be eaten, and the seeds have powerful skincare benefits. Because of its awesome nature, Baobab trees are surrounded by communities of people and wildlife alike, each taking part in what the tree has to give. In the Love Panel, we see Baobab trees in the distance, symbolizing a love which gives freely every part of itself for the benefit of others.
To see more symbols hidden in these beautiful notes, visit: tour.rootsofhumanity.org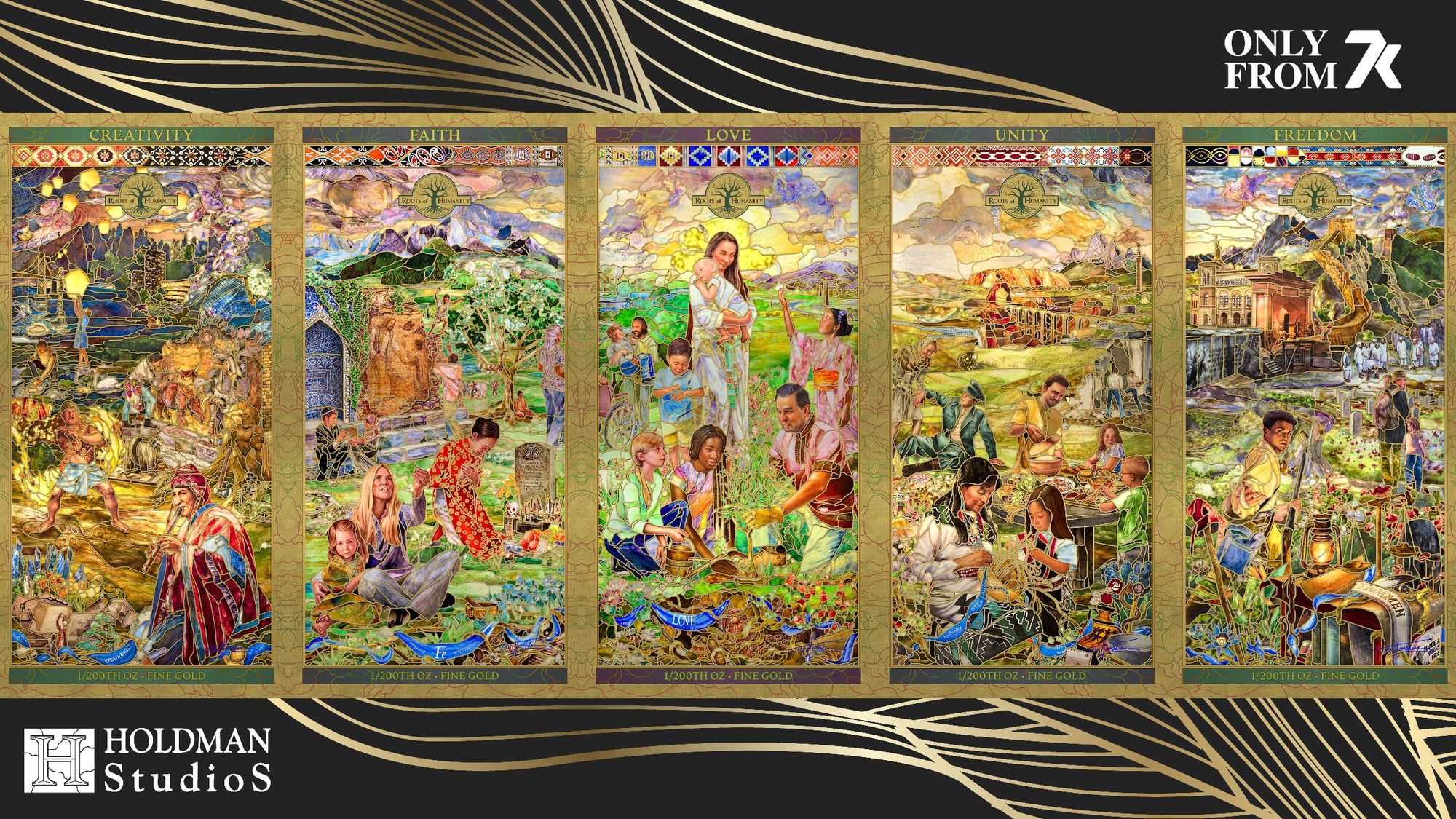 ---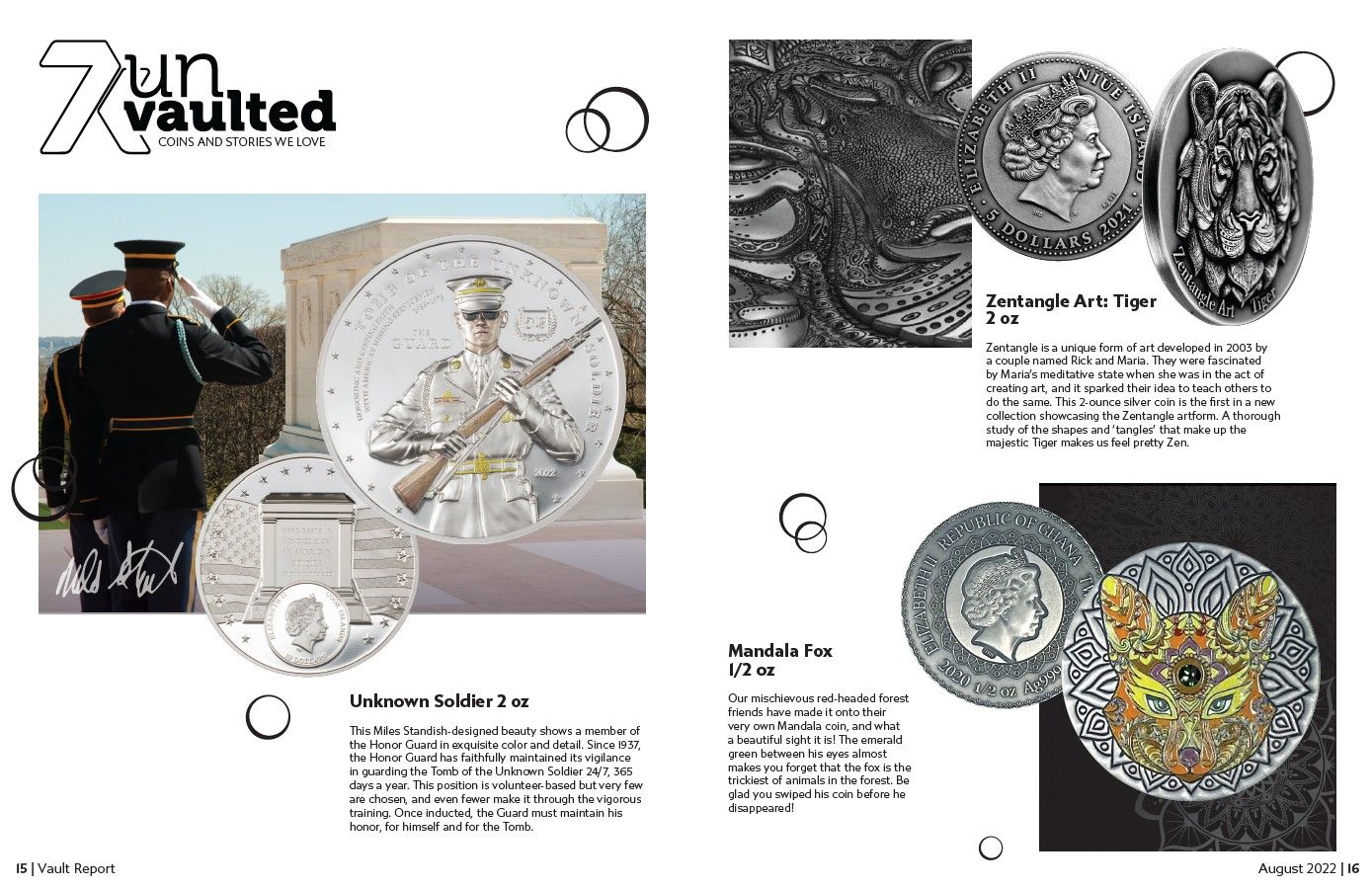 7k Unvaulted: Coins and Stories We Love
Unknown Solder 2oz
This Miles Standish-designed beauty shows a member of the Honor Guard in exquisite color and detail. Since 1937, the Honor Guard has faithfully maintained its vigilance in guarding the Tomb of the Unknown Soldier 24/7, 365 days a year. This position is volunteer-based but very few are chosen, and even fewer make it through the vigorous training. Once inducted, the Guard must maintain his honor, for himself and for the Tomb.
Zentangle Art: Tiger 2oz
Zentangle is a unique form of art developed in 2003 by a couple named Rick and Maria. They were fascinated by Maria's meditative state when she was in the act of creating art, and it sparked their idea to teach others to do the same. This 2-ounce silver coin is the first in a new collection showcasing the Zentangle artform. A thorough study of the shapes and 'tangles' that make up the majestic Tiger makes us feel pretty Zen.
Mandala Fox 1/2 oz
Our mischievous red-headed forest friends have made it onto their very own Mandala coin, and what a beautiful sight it is! The emerald green between his eyes almost makes you forget that the fox is the trickiest of animals in the forest. Be glad you swiped his coin before he disappeared!
---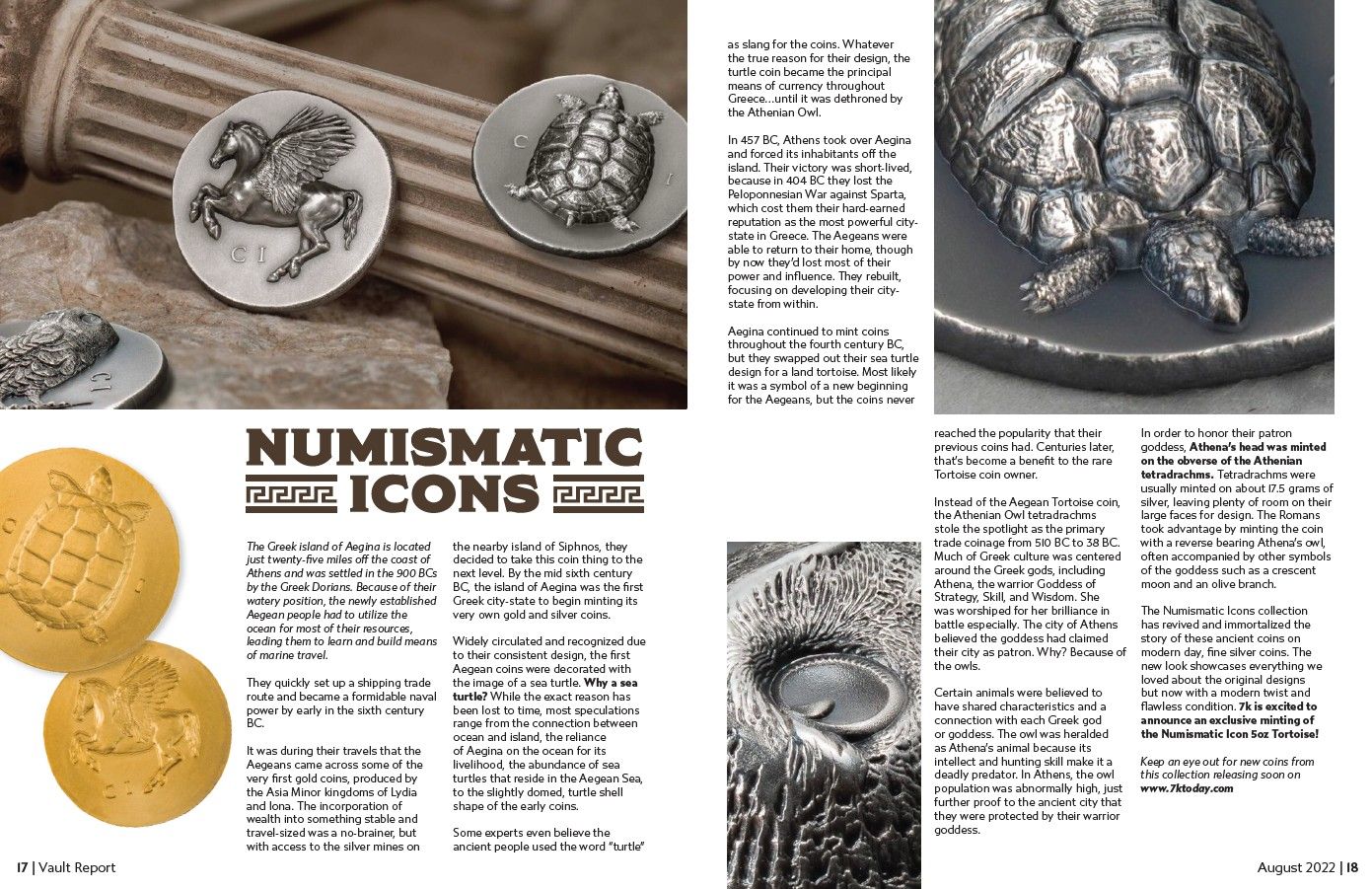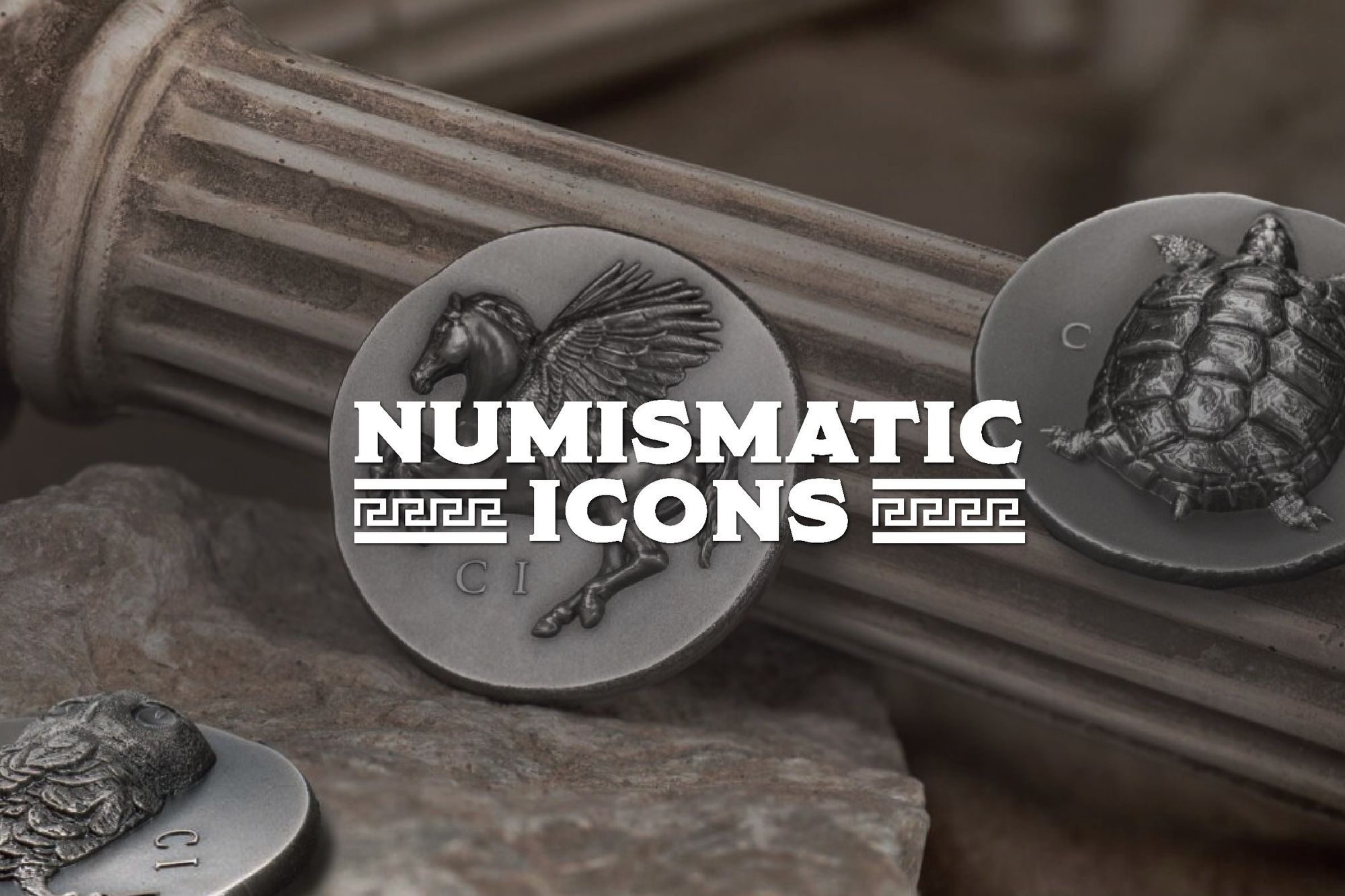 ---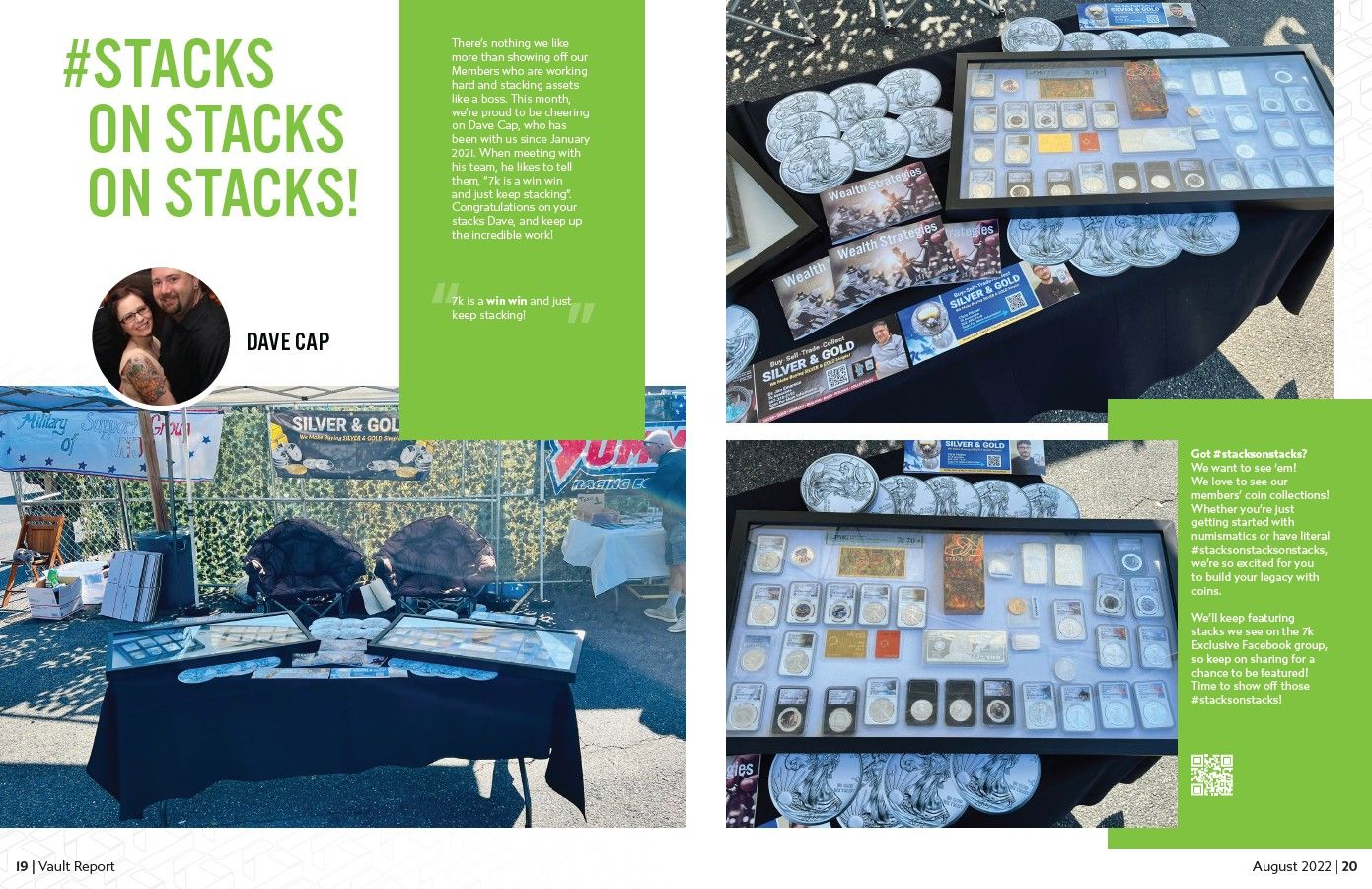 #STACKSONSTACKSONSTACKS!
There's nothing we like more than showing off our Members who are working hard and stacking assets like a boss. This month, we're proud to be cheering on Dave Cap, who has been with us since January 2021. When meeting with his team, he likes to tell them, "7k is a win win and just keep stacking!"
Congratulations on your stacks Dave, and keep up the incredible work!
Got #stacksonstacks?
We want to see 'em!
We love to see our members' coin collections! Whether you're just getting started with numismatics or have literal #stacksonstacksonstacks, we're so excited for you to build your legacy with coins!
We'll keep featuring stacks we see on the 7k Exclusive Facebook group, so keep on sharing for a chance to be featured! Time to show off those #stacksonstacks!
---