Since we launched the U.S. State Animal Coin Series back in mid-2020, it has become one of our most popular collections. And for good reason! A collection of 1oz silver coins in perfect mint state with full color images of official state animals from every state in the United States on the coin, plus a secret 7k logo embedded on the obverse, with collectors cards? That's just plain awesome!
But 50 coins is a lot to store all together, right? Most standard coin boxes hold 20 or 30 at most. Plus, wouldn't it be cool to have a way to store and organize an entire collection that is custom designed just for that exact collection? Of course!
Well Here It Is!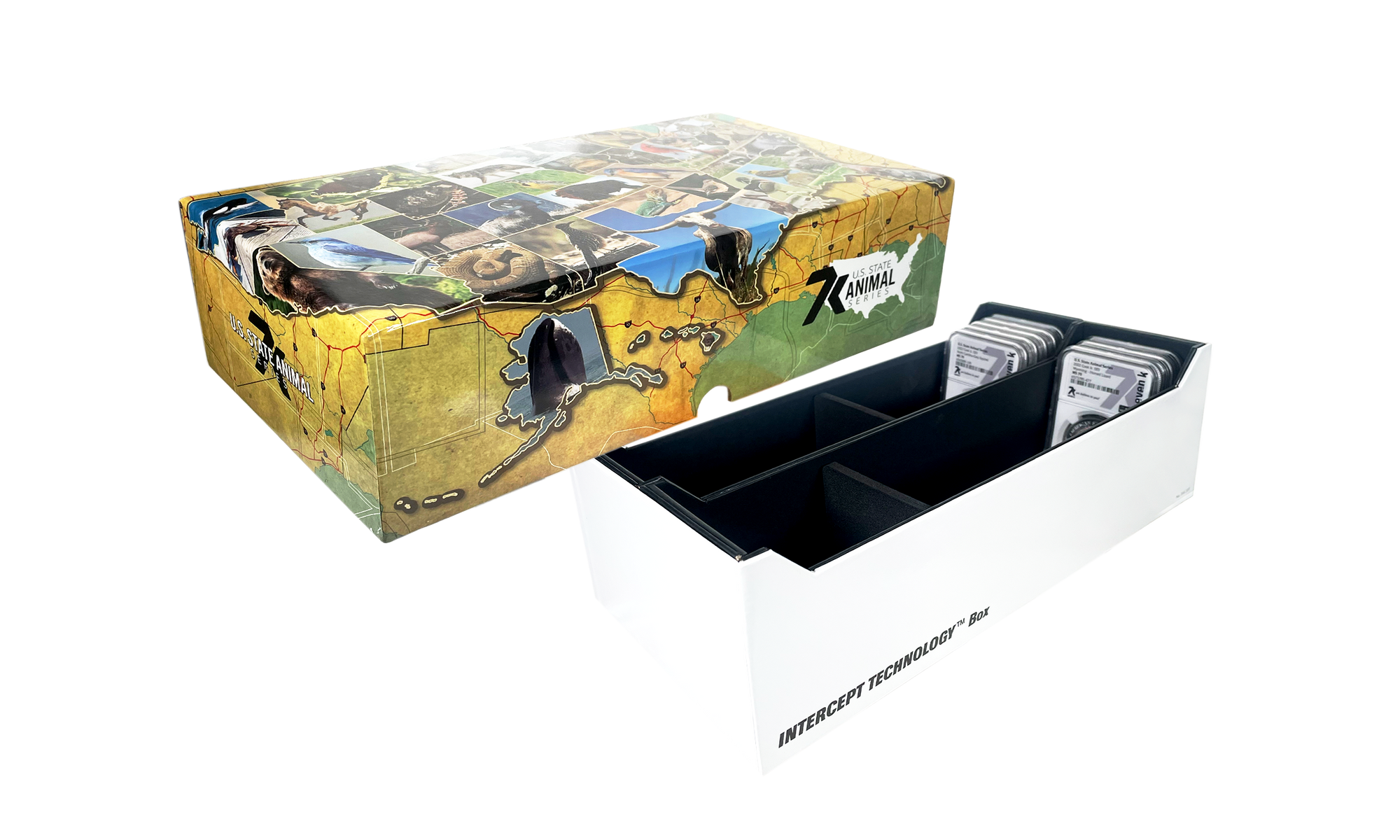 7k US State Animal Coin Collection Box
Only from 7k! Custom designed collector's box to hold your entire American State Animal coin collection. Holds all 50 coins and coin cards. Now you can organize and easily show off your growing collection!