Or shall we say Coinulus Dropulus?
This is another big one, guys. Not only are we dropping the next coin in our Roman Empire Series, but we're bringing back some popular previous releases and dropping a few new ones, too.
Here's what you need to know:
* WHEN: Friday, August 6th, 2021 @ 12pm noon (Mountain Time)
* WHERE: 7kMetals.com Dashboard
* HOW: Watch the timer, get the code, go to 7kmetals.com, click on Coin Drop, enter code, get coins.
* WHAT: Roman Empire Series Romulus Augustulus & more!
---
Coin #1: 2021 Roman Empire Series Romulus Augustulus 1oz Silver Coin MS70
Year of Issue: 2021
Country Of Issue: Cook Islands
Mint: Mayer Mint
Face Value: 5 Dollars
Coin Weight: 1 Troy Ounce
Metal Purity: 0.999
Metal Composition: Fine Silver
Mintage: 500
Features: 7k Logo
You thought your teen years were rough? Get this. At about 16 years old, Romulus Augustulus' dad overthrew the emperor of Western Rome and appointed him emperor. None of the adults supported him, so they made up nicknames like "little disgrace" and "little Augustus" to mock him. Then nine months later his dad was killed and he's forced to abdicate the throne and live the rest of his life in exile with relatives.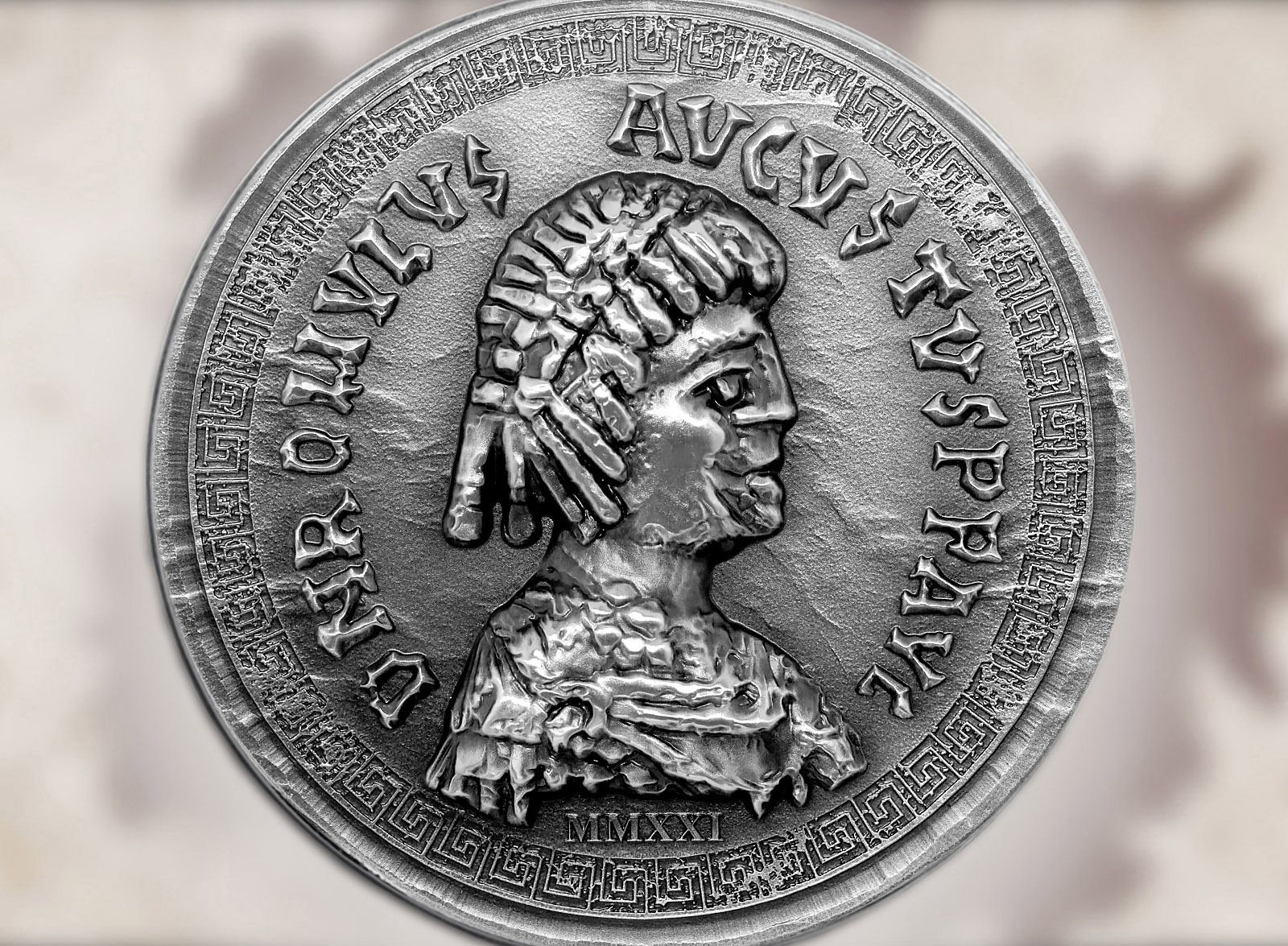 ---
Coin #2: 2020 Mr. Bean 30th Anniversary 1oz Silver Coin PF70
Country: Cook Islands
Year: 2020
Face Value: 5 Dollars
Metal: Silver .999
Weight: 1 oz
Size: 38.61 mm
Quality: Proof
Mintage: 3000
Mr. Bean, the character thought of and played by British comedian Rowan Atkinson, didn't have to be put on a coin to live in infamy. But the fact that the pop-culture comedy character icon is now minted on silver means his legacy is sure never to die.
This was a very popular release when we originally dropped them, so when we were able to get some more we snatched them up for you.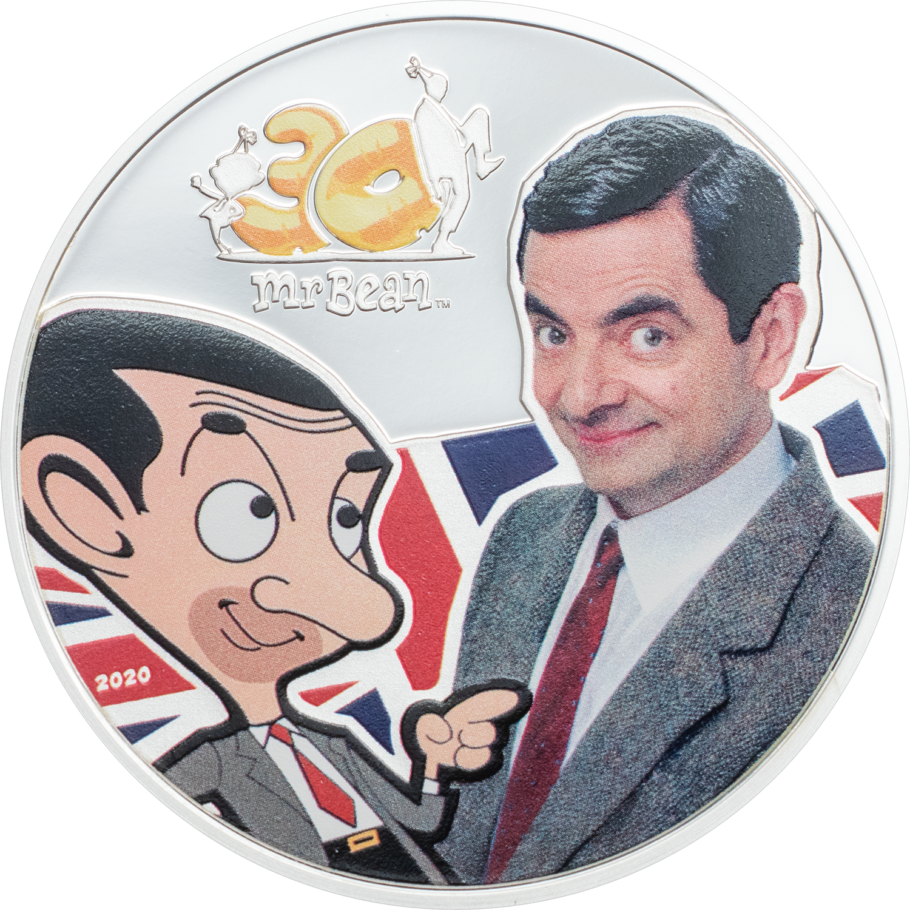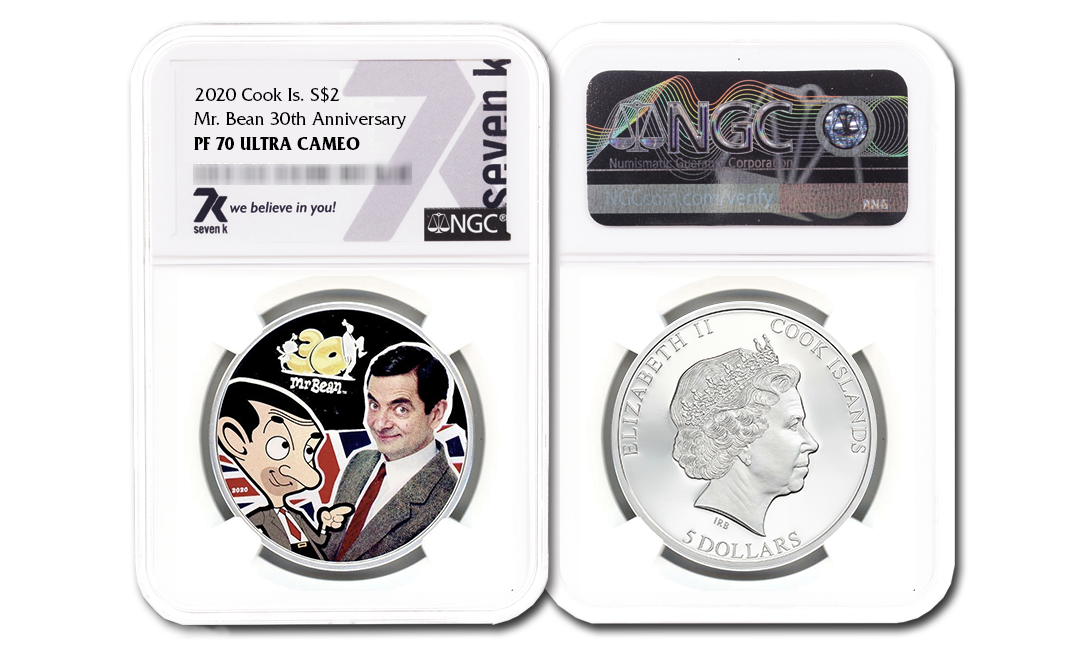 ---
Coin #3: 2017 Yi Soon Shin Warrior & Defender 2oz Silver Coin MS70 & MS69
Year of Issue: 2017
Country of Issue: Cook Islands
Mint: Mayer Mint
Face Value: 10 Dollars
Coin Weight: 2 Troy Ounces
Metal Purity: 0.999
Metal Composition: Fine Silver
Mintage: 500
Features: Antique with Proof Finish Sword
Warrior and Defender! Made famous by a series of graphic novels, this real-life Korean Admiral is touted as having saved his people from an invading force of Japanese Samurai during the Imjin War (1592-1598). Fans of the novels will no doubt clamor to get one of these very limited edition 2oz antique finish silver coins. Like the ancient swords on the obverse, if you're holding one, you're in luck! Find out more at: https://www.yisoonshin.com/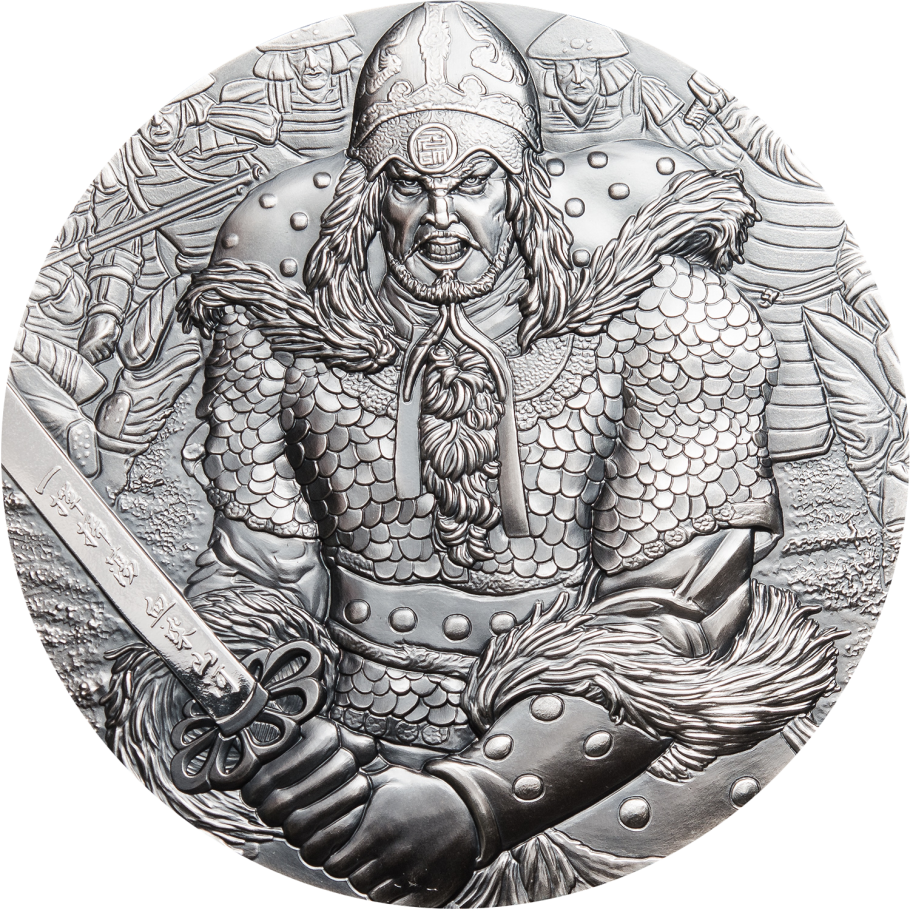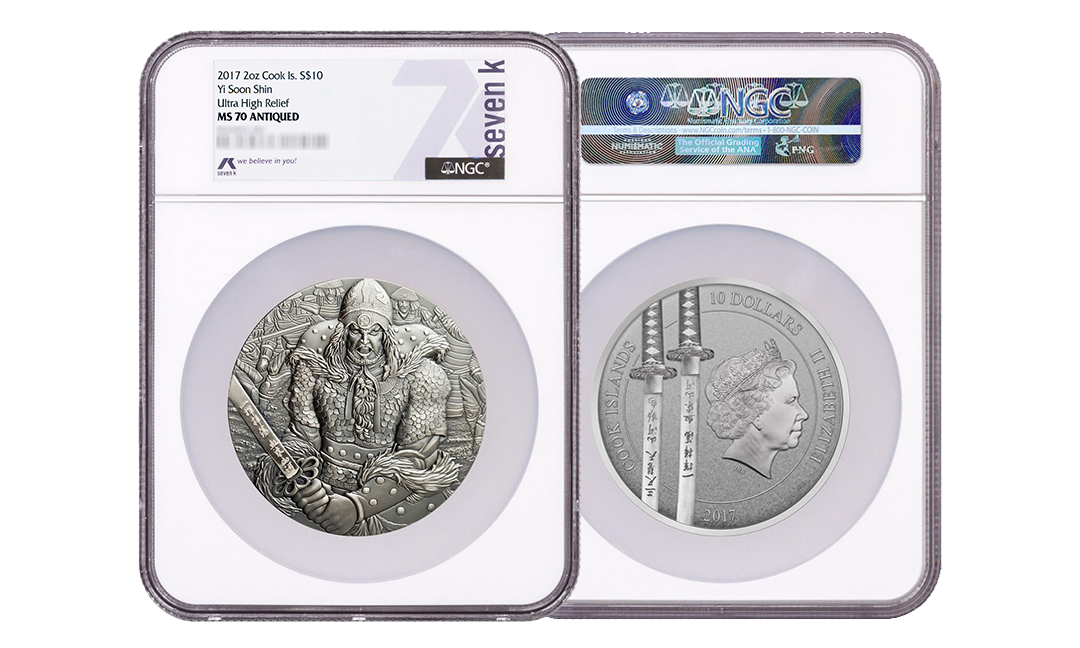 ---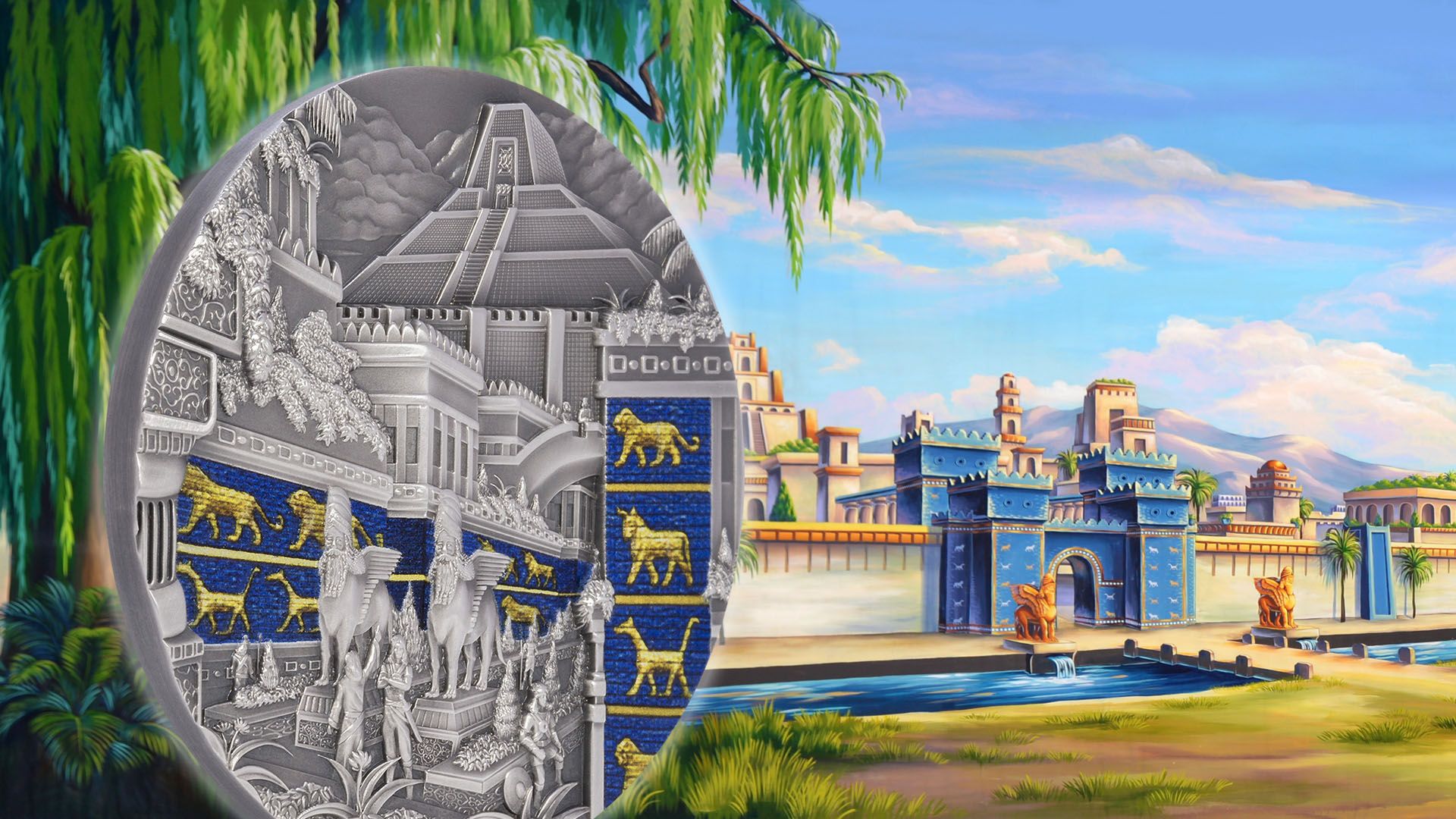 Coin #4: 2021 Lost Civilizations Babylon 2oz Silver Coin MS70 & MS69
Year: 2021
Country: Palau
Face Value: 10 Dollars
Weight: 2 Troy Ounces
Metal: Fine Silver
Metal Purity: .999
Mintage: 555 pcs.
Special Features: Two-sided motive; ultra high relief
The first issue in a series celebrating "Lost Civilizations", this 2oz Babylon coin is rich with intricate detail. Babylon was the capital city of Babylonia, an ancient Mesopotamian kingdom that existed along the banks of the Euphrates river between the 18th and 6th centuries BC. With its unique blue tiled painted walls and detailed skyline, this coin practically brings the ancient empire back to life.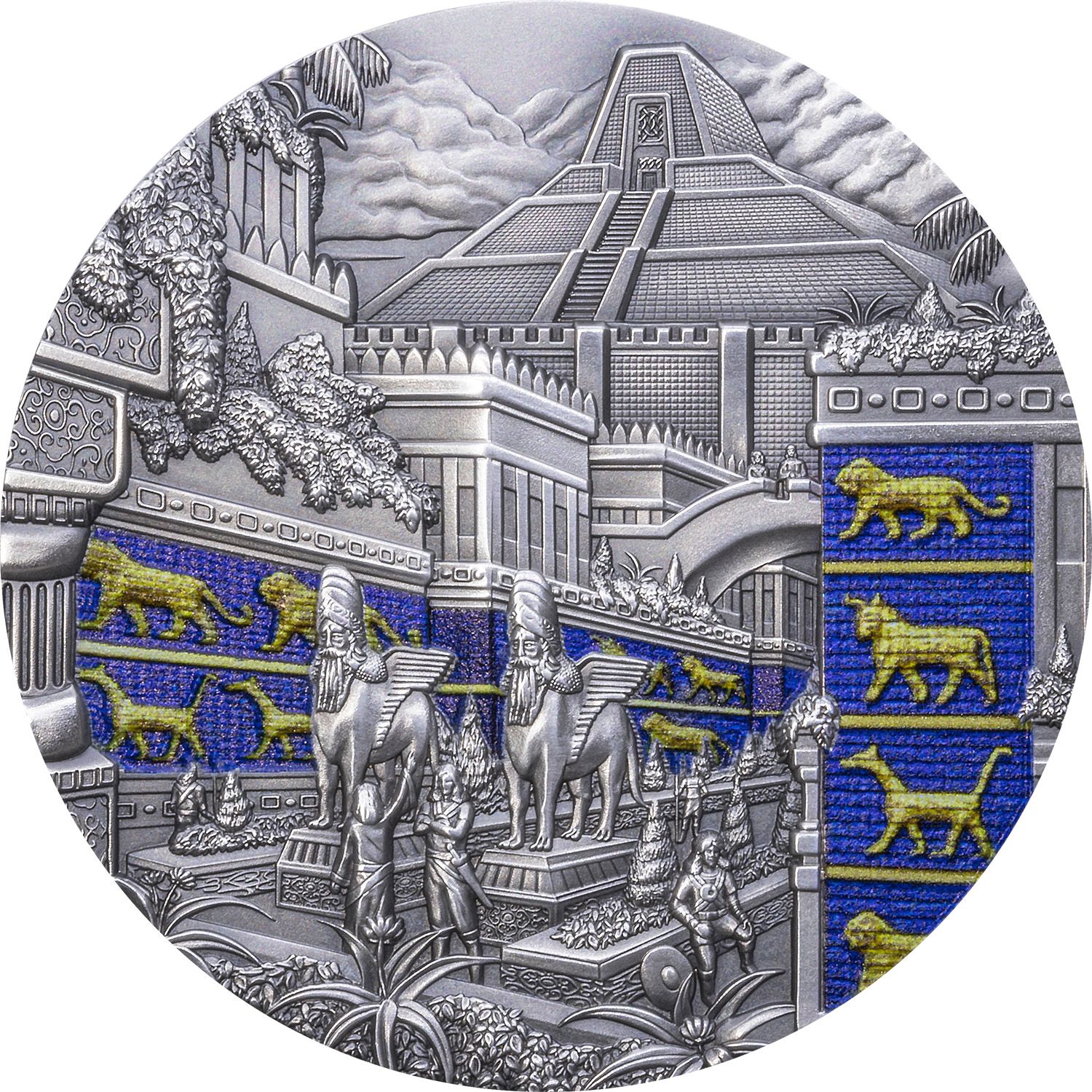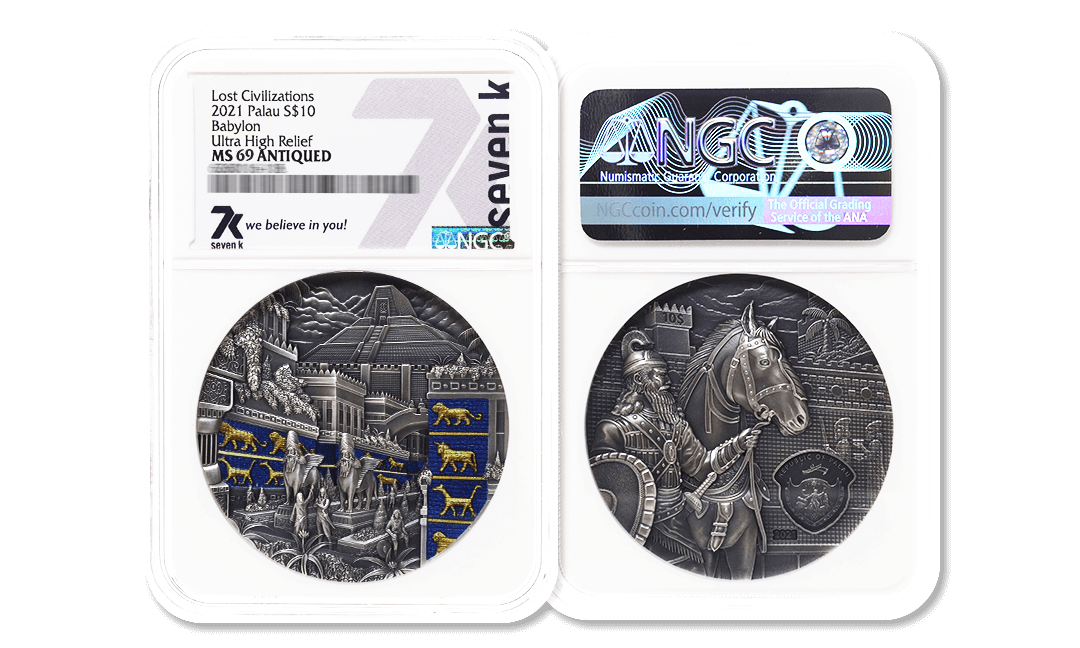 ---

Not sure how to get in on a Coin Drop?
First, make sure you're on our text list.
Here's how:
International Texting
USA: 8332099777
Canada: 8332099777
Australia: 61480088229
U.K.: 4474911663966
Singapore: 6582400304
New Zealand: Coming Soon!
Ireland: Coming Soon!
Instructions:
Open your text message application on your cell phone.
Start a new text message.
Enter the number for your specific country in the "to" field.
Type "7k" into the body of the message.
Hit send and wait for an auto reply welcoming you.
Make sure to be quick the messages come in to take advantage of Coin Drops!
Please note: normal rates based on your individual plan may apply but no additional international costs will be incurred
Next, make sure you're a member of the 7k Exclusive Group on Facebook:
Step 1: In the Facebook search bar, type "7k Exclusive".
Step 2: Click on the "GROUPS" section right under the search bar. Then, look for the "7k Exclusive" group, and click JOIN.
Step 3: After clicking on "join", a window will appear. Answer the questions.
Step 4: Click on the "SUBMIT" button and wait up to 48 hours for your approval!
OR open your camera on any smartphone and scan the QR code in the image above to take you straight to our EXCLUSIVE Facebook group page.
If you have any questions, don't hesitate to contact Customer Care at: 208.314.2587 or by email at support@7kmetals.com.
And finally, log in to your 7k back office before the time of the Coin Drop. At exactly the appointed time, input the access code that you got from the timer on this page, your text or on the FB group, and race to get the coin or coins you want!
We understand that some people don't receive the texts immediately when we send them, so we've added a handy countdown to the top of this page. When the timer reaches zero, the code will automatically display, giving you instant access to the info you need to get the coins you want.
Best of Luck!
Team 7k