New Franklin Coin Dropping!
We're super excited to unveil the next coin in our Benjamin Franklin series! Each of the coins in the American Life series depict a role played by a great American. This one is coin #2 about Ben Franklin.
But first, we want to give you the details on the drop so you don't miss it!
WHEN: Thursday, July 29th at 12pm noon MT
WHERE: Coin Drop on your 7kmetals.com dashboard, secret code revealed here.
HOW: Watch the timer, get the code, go to 7kmetals.com and grab the coins!
WHAT: Benjamin Franklin 1/2 oz coin #2, plus 2 more awesome coins!
---
2021 An American Life Benjamin Franklin Publisher 1/2 oz Silver Coin MS70
Year of Issue: 2021
Country Of Issue: Cook Islands
Face Value: 2 Dollars
Coin Weight: 1/2 Troy Ounce
Metal Purity: 0.999
Metal Composition: Silver
Mintage: 5000
Benjamin Franklin liked to describe himself as a "humble printer", but the truth is publishing was Benny's big-time money maker. His ingenuity and forward-thinking approach to the newspaper industry is why he was able to retire a wealthy man at just 45 years old! Ben was the OG influencer of his time, pioneering the idea of franchising newspapers to expand his influence and bring in residual income. Now his coin can help you do the same!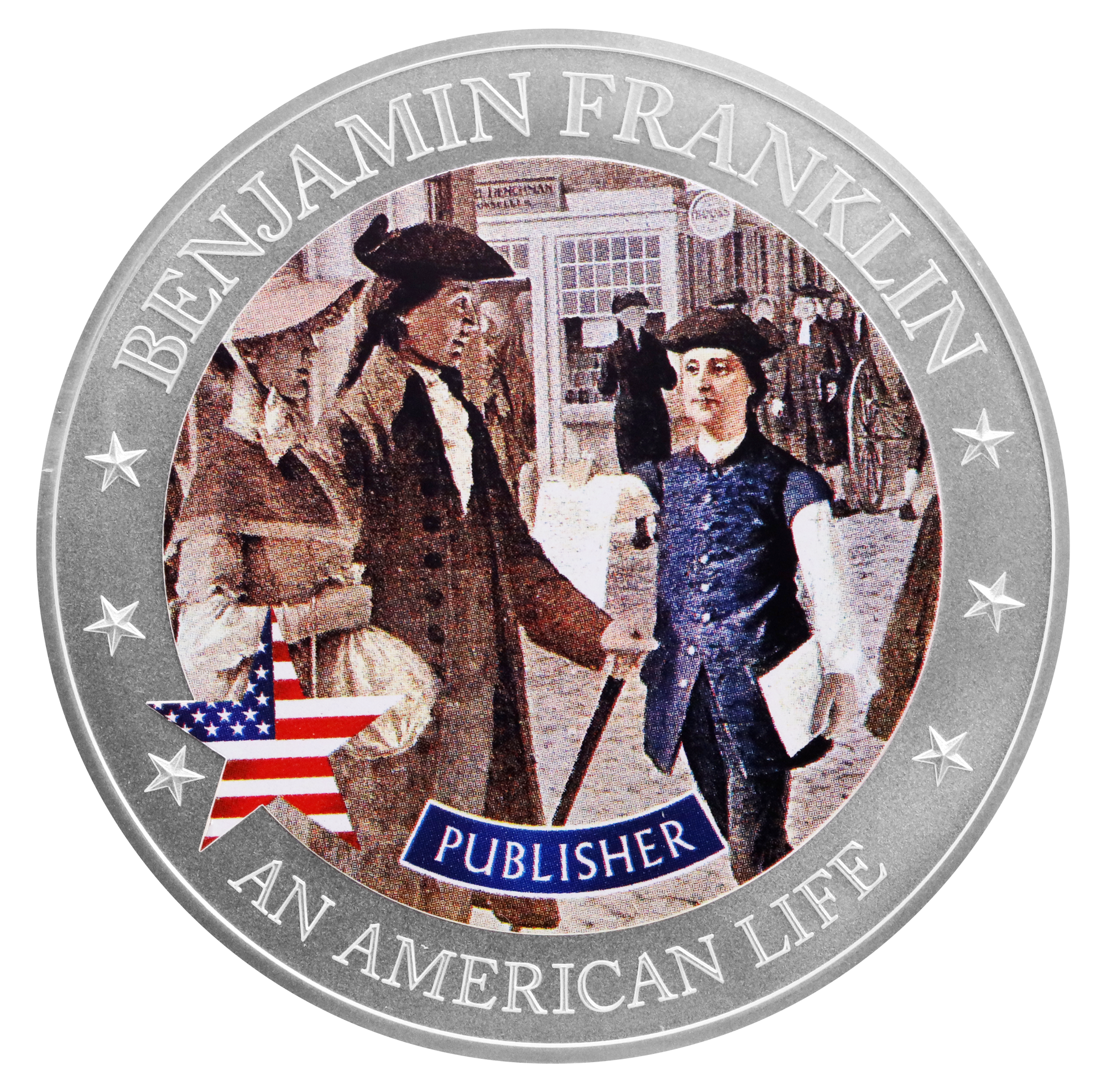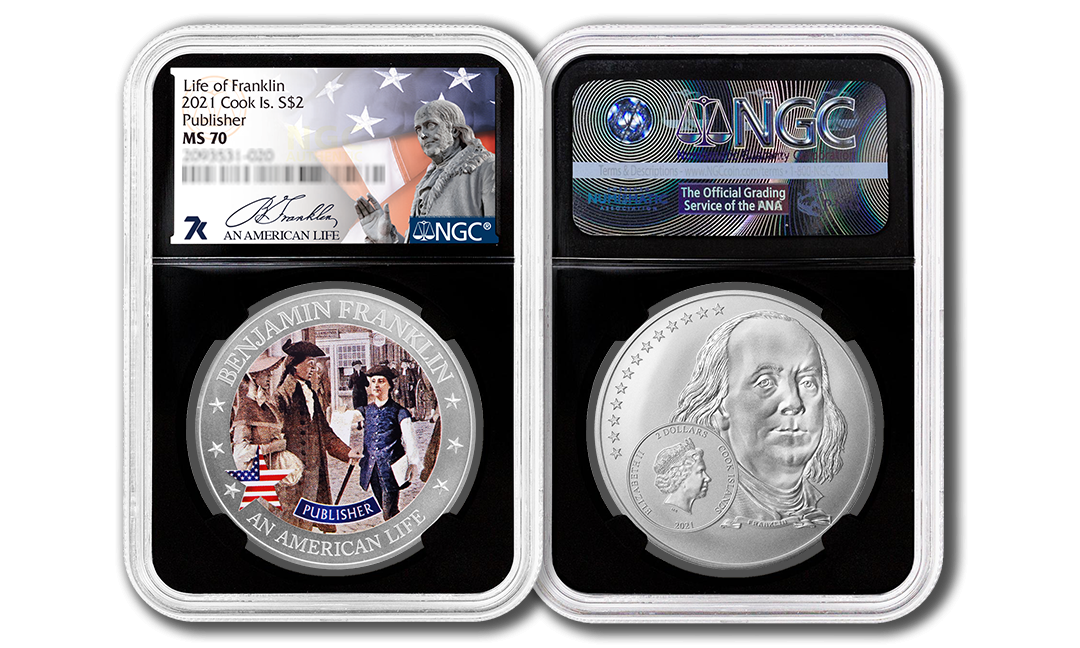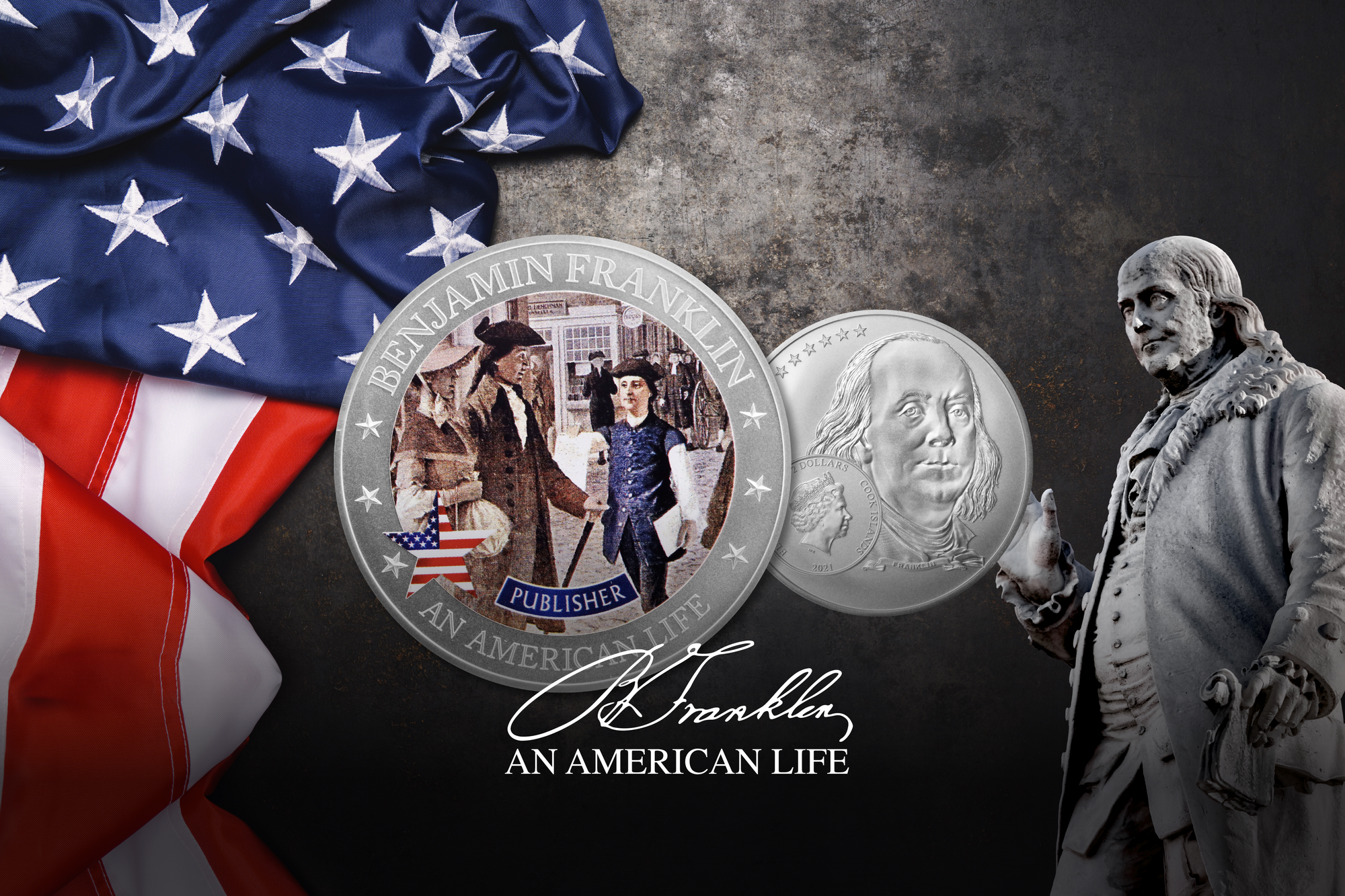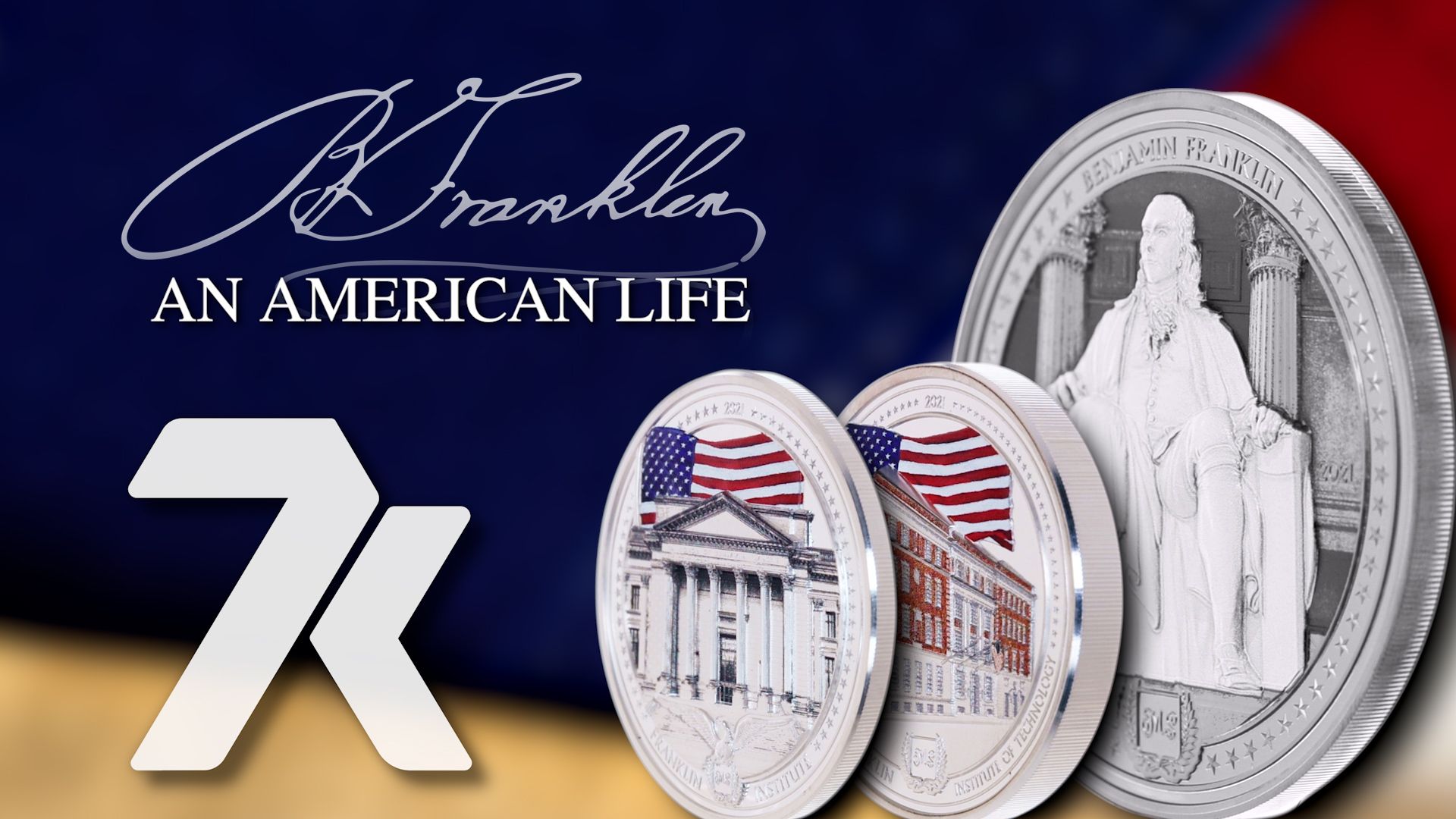 ---
2020 Vasudhara Mandala Gilded 3 oz Silver Coin MS70
Year of Issue : 2020
Country of Issue : Mongolia
Mint: Mayer Mint
Face Value : 2,000 Togrog
Coin Weight : 3 Troy Ounce
Metal Purity : .999
Metal Composition : Silver Gilded
Mintage : 99 pcs.
Features: Smartminting©, Gold-plated
The intricacy of this gorgeous 3oz gilded silver coin is insane! The 5th issue in the Archaeology & Symbolism series, the Vasudhara Mandala is a stunner. Vasudhara is the Buddhist Bodhisattva of wealth, prosperity, and abundance, with one face and six hands which hold various objects that are attributed to her. May she bring you her gifts as owner of this very limited and impressive coin!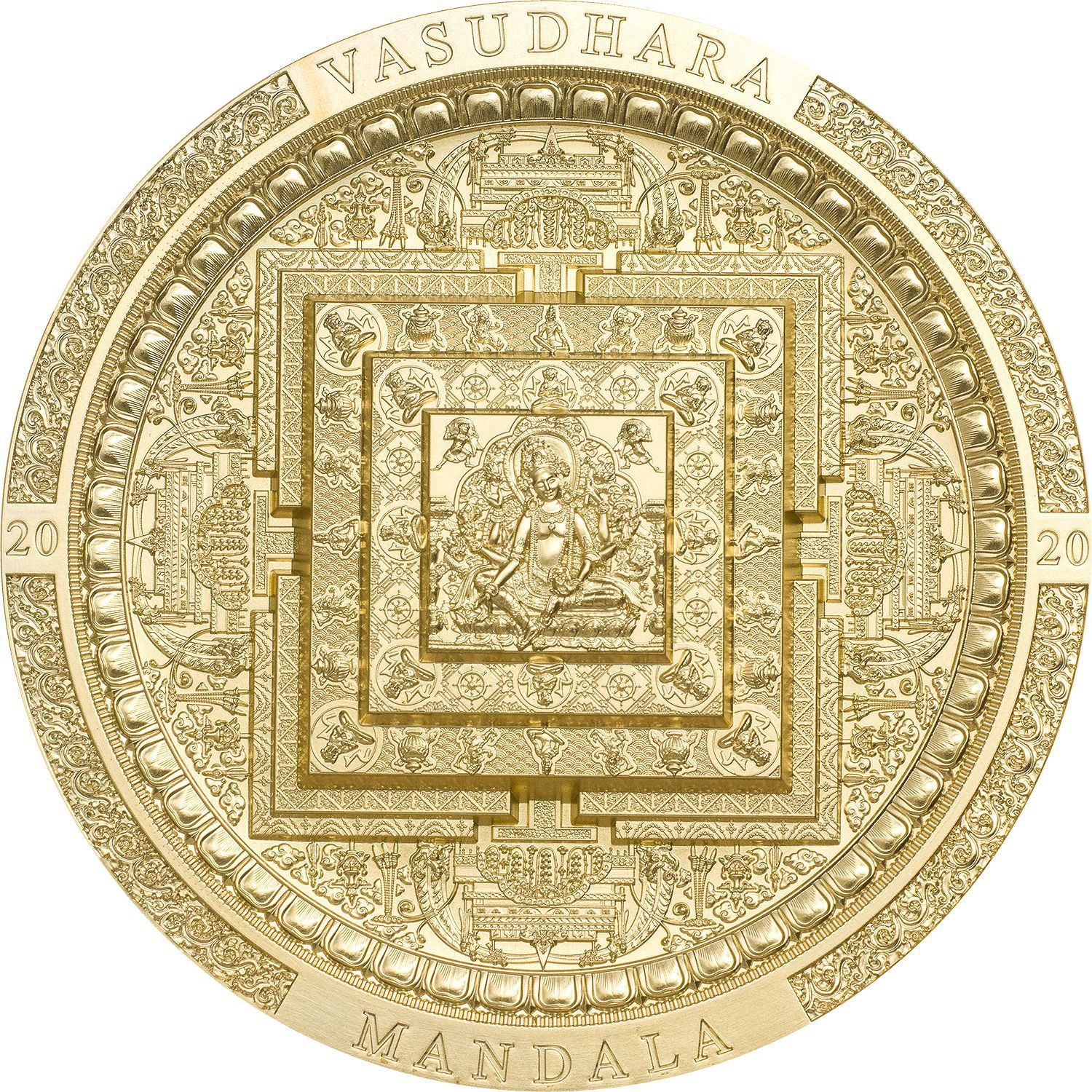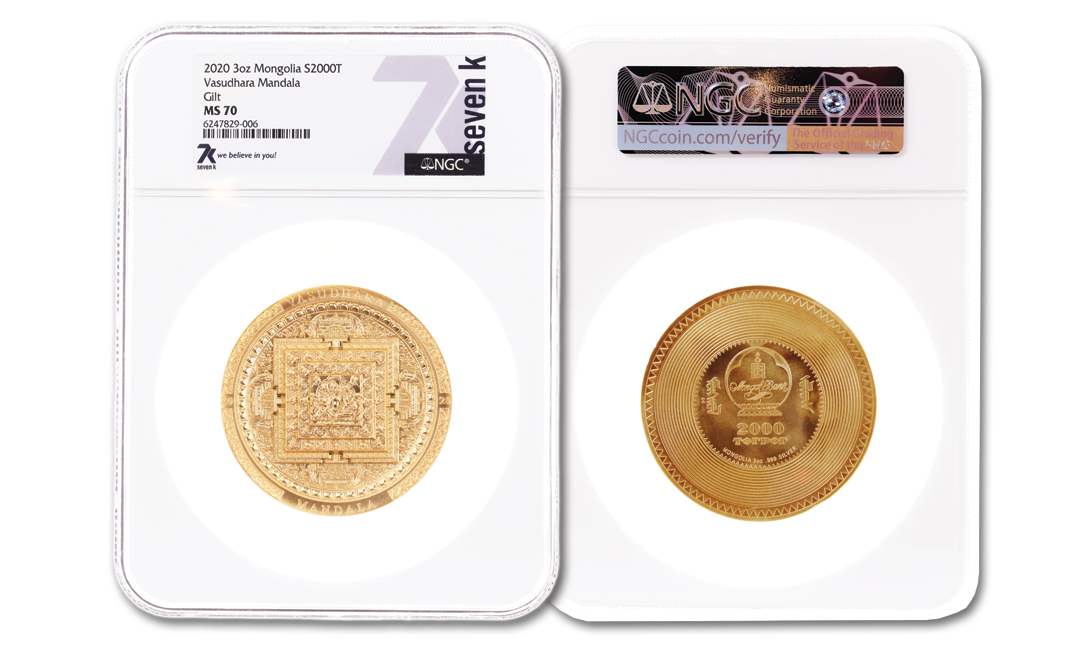 ---
2021 Classic Car Open Roads 2oz Silver Coin PF69 & PF70
Year of Issue: 2021
Country of Issue: Cook Islands
Mint: Mayer Mint
Face Value: 10 Dollars
Coin Weight: 2 Troy Ounce
Metal Purity: 0.999
Metal Composition: Silver
Mintage: 999
Features: Ultra High Relief partially polished
Feel the wind blowing your hair and the miles passing by! Open Roads is the third issue in the wildly popular "The Journey" coin series dedicated to iconic forms of transportation. Take a closer look at this numismatic piece of art and you'll see four different finishes on this one coin! Proof, black silk, frosted and black proof finishes combine to give this coin amazing depth and realism.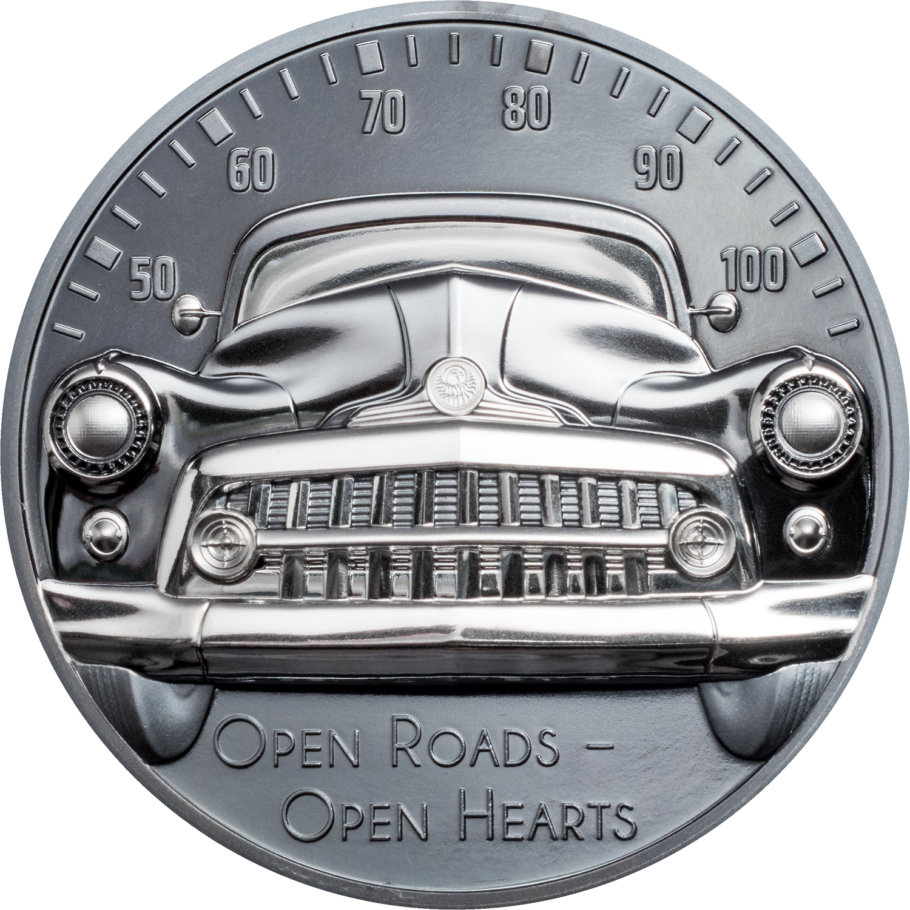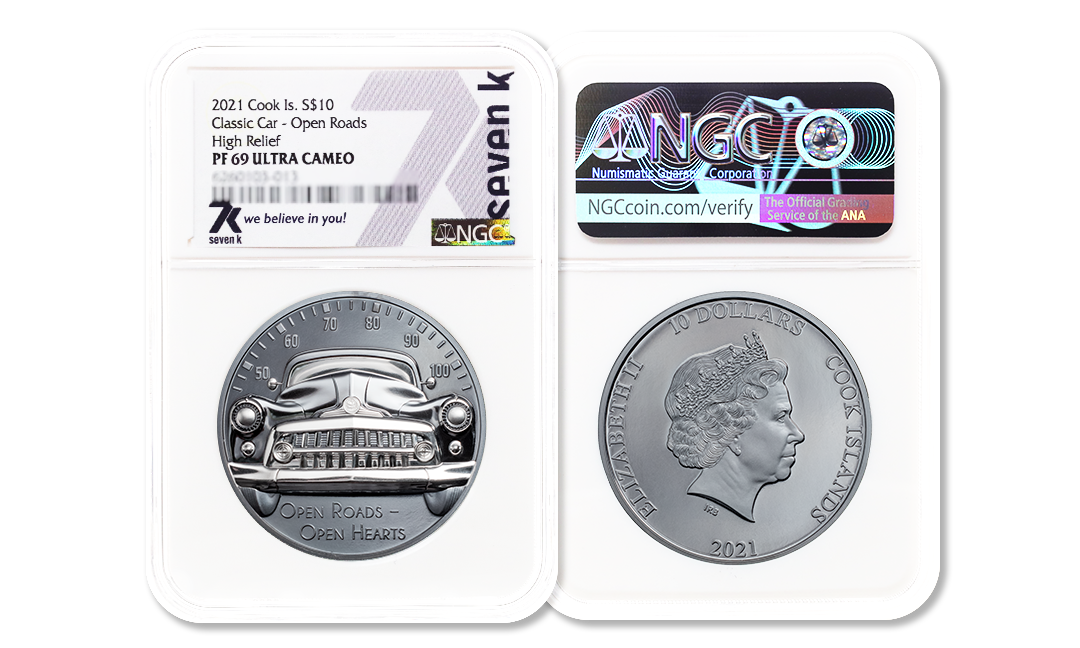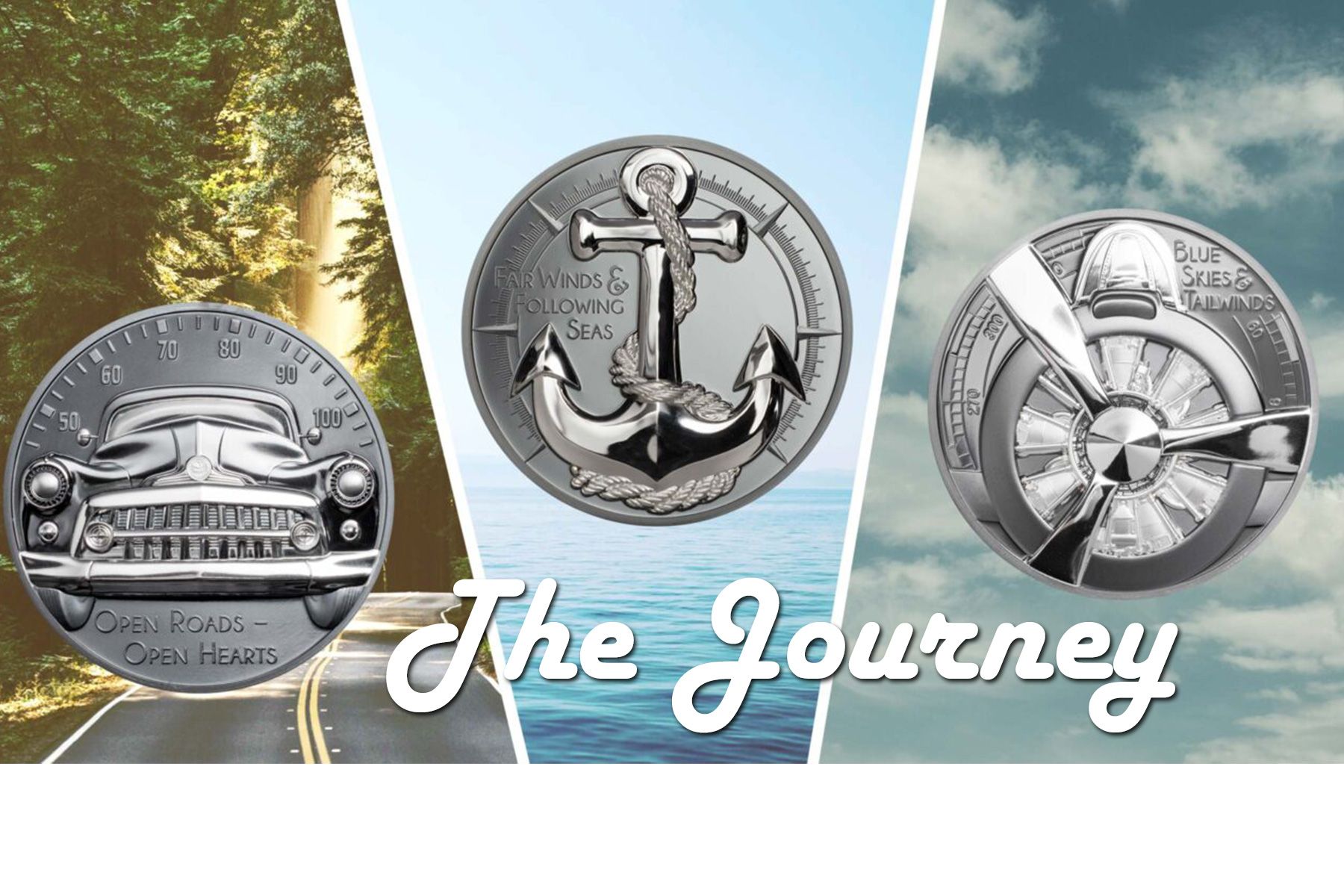 ---
Not sure how to get in on a Coin Drop?
First, make sure you're on our text list.
Here's how:
International Texting
USA: 8332099777
Canada: 8332099777
Australia: 61480088229
U.K.: 4474911663966
Singapore: 6582400304
New Zealand: Coming Soon!
Ireland: Coming Soon!
Instructions:
Open your text message application on your cell phone.
Start a new text message.
Enter the number for your specific country in the "to" field.
Type "7k" into the body of the message.
Hit send and wait for an auto reply welcoming you.
Make sure to be quick the messages come in to take advantage of Coin Drops!
Please note: normal rates based on your individual plan may apply but no additional international costs will be incurred
Next, make sure you're a member of the 7k Exclusive Group on Facebook:
Step 1: In the Facebook search bar, type "7k Exclusive".
Step 2: Click on the "GROUPS" section right under the search bar. Then, look for the "7k Exclusive" group, and click JOIN.
Step 3: After clicking on "join", a window will appear. Answer the questions.
Step 4: Click on the "SUBMIT" button and wait up to 48 hours for your approval!
OR open your camera on any smartphone and scan the QR code in the image above to take you straight to our EXCLUSIVE Facebook group page.
If you have any questions, don't hesitate to contact Customer Care at: 208.314.2587 or by email at support@7kmetals.com.
And finally, log in to your 7k back office before the time of the Coin Drop. At exactly the appointed time, input the access code that you got from the timer on this page, your text or on the FB group, and race to get the coin or coins you want!
We understand that some people don't receive the texts immediately when we send them, so we've added a handy countdown to the top of this page. When the timer reaches zero, the code will automatically display, giving you instant access to the info you need to get the coins you want.
Best of Luck!
Team 7k