There were so many "firsts" at our Las Vegas 7kX Convention. One of those "firsts" was our 7k Jewelry Booth.
Over the last two years you may have noticed our jewelry selections have changed significantly. In the same way 7k curates the numismatic collections, we also have developed relationships in the jewelry industry to bring to our members jewelry of high quality and a wide selection of pieces that are very affordable.
We offer an online jewelry store that provides a selection of jewelry that is affordable and everyday wearable for both women and men. That means you will find the perfect pieces from essential standards to high-end chains and pendants that will make you look and feel your best.
We have introduced 7k Custom Jewelry that is branded with our logo and designed to reflect our passion for our mission and our pride in our business. These pieces are designed and manufactured for us exclusively and are inscribed, "7k Jewelry." We make all our custom jewelry from .925 Silver or 14k Gold.
7k Custom Jewelry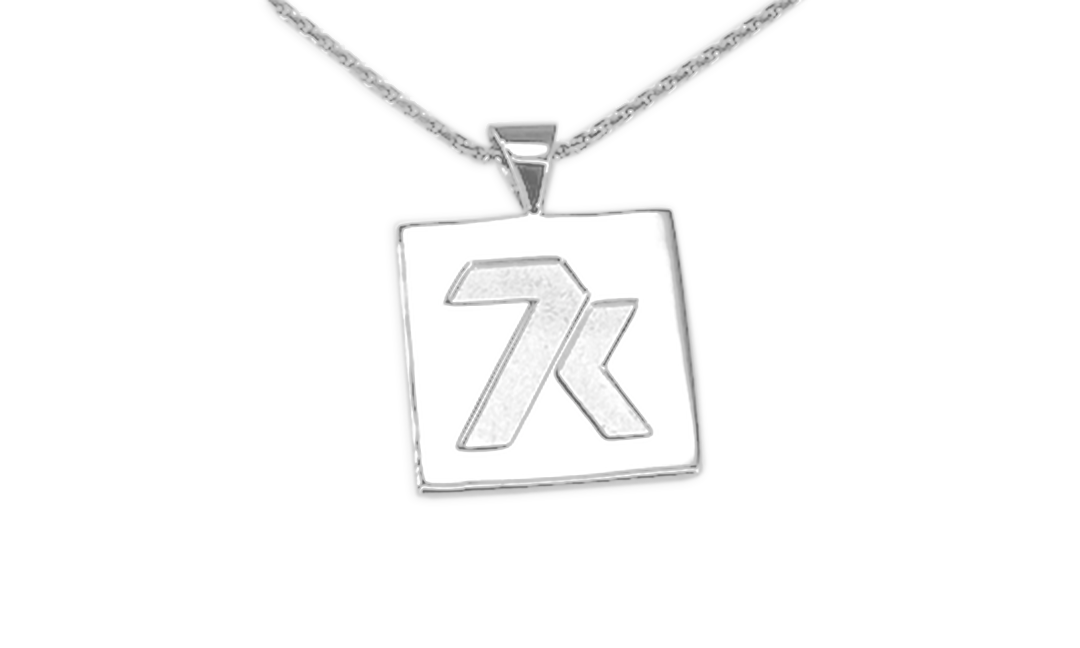 The 2022 Gold Rush Challenge Ring is one of our designs and custom made for the winners. There are only 5 Challenge rings in the world. That's exclusive! Congratulations winners!
The Jewelry Booth was a great success, and we enjoyed the many conversations with our members. 7k has built quality relationships in the jewelry industry. In fact, two of our jewelry suppliers sent their sales representatives to be with us at Las Vegas.
The main purpose of the Jewelry Booth was to display the quality of our jewelry and to show our members the beauty and value of some amazing pieces! There are some very nice chains and bracelets in 14k Gold that are very beautiful to behold! Be sure to look at the jewelry section on the website to see these pieces.
Our goal is to provide you, our members, with high quality jewelry that you can be proud to wear and gift to your friends and family. We work hard to source jewelry at great price points and pass that value on to our 7k family.
What's in the future for 7k Jewelry?
Introducing 7k Select Jewelry.
The future is bright for 7k and our jewelry!
Here's a sneak peak at what the future holds! Many of you asked about the Infinity Pendant that was pictured at the Jewelry Booth. We are designing and manufacturing our own pieces of jewelry and the Infinity Pendant will be the first piece of custom 7k Select Jewelry!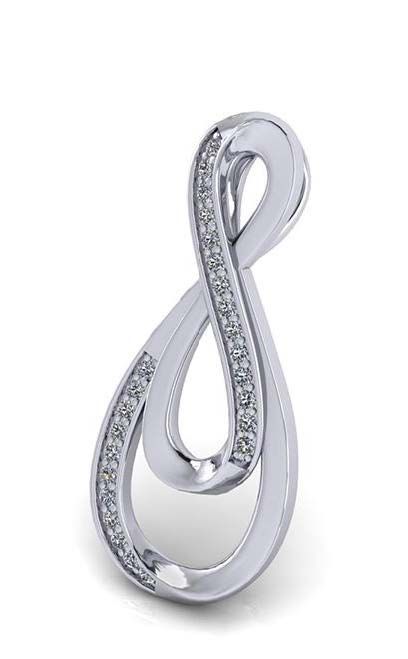 This pendant will be made of 14k White Gold with Diamonds and a second design to be made in .925 Sterling Silver.
There is much to be excited about as we move into the future. We are adding more suppliers and added capacity for manufacturing of our own jewelry. We are adding international shipping for jewelry, and soon we will be able to ship to our members around the world. We will continue to release 7k Custom pieces to show our pride in our businesses. 7k Select will be our very own line of custom jewelry.
The future is bright! Just like our jewelry!
Check out some higher end pieces available on the site right now!