May the 4th Coin Drop Be With You
There's an unofficial holiday coming up this week and we have just the coin drop to celebrate it with! This Thursday is May the 4th, which for Star Wars fans is a day to toast the world that George Lucas created. Lucky for all of us these coins are right here today and not "long ago in a galaxy far, far away." Take a look below at the coins you have a chance to add to your stack and ... May the 4th be with you... always.
Thursday, May the 4th @ 2pm
Mountain Time
Coin #1: From the Star Wars Coin Collection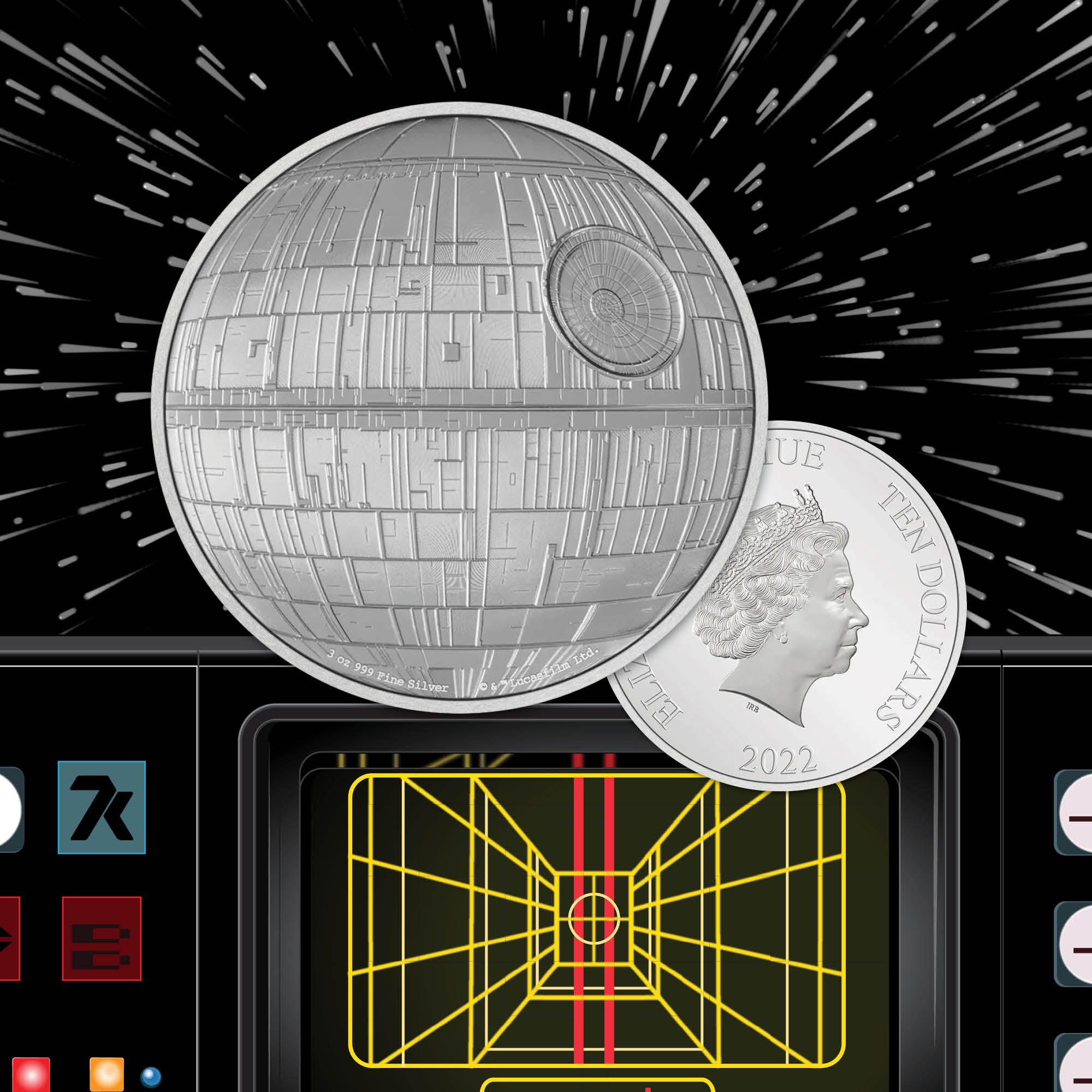 2022 Star Wars Death Star #1 Round 3 oz Silver Coin PF70
Year of Issue: 2022
Country of Issue: Niue
Mint: New Zealand Mint
Coin Weight: 3 Troy Ounces
Metal Purity: 0.999
Metal Composition: Fine Silver
Mintage: 3000
Features: Ultra High Relief
You're holding the most powerful weapon of mass destruction in the entire Star Wars galaxy…just don't launch a proton torpedo into the reactor core of this one! An homage to the 'real' one that Luke Skywalker took out in the shot of a lifetime, this Death Star is made out of 3 honking ounces of fine silver, immaculate craftsmanship, and is guaranteed not to blow up.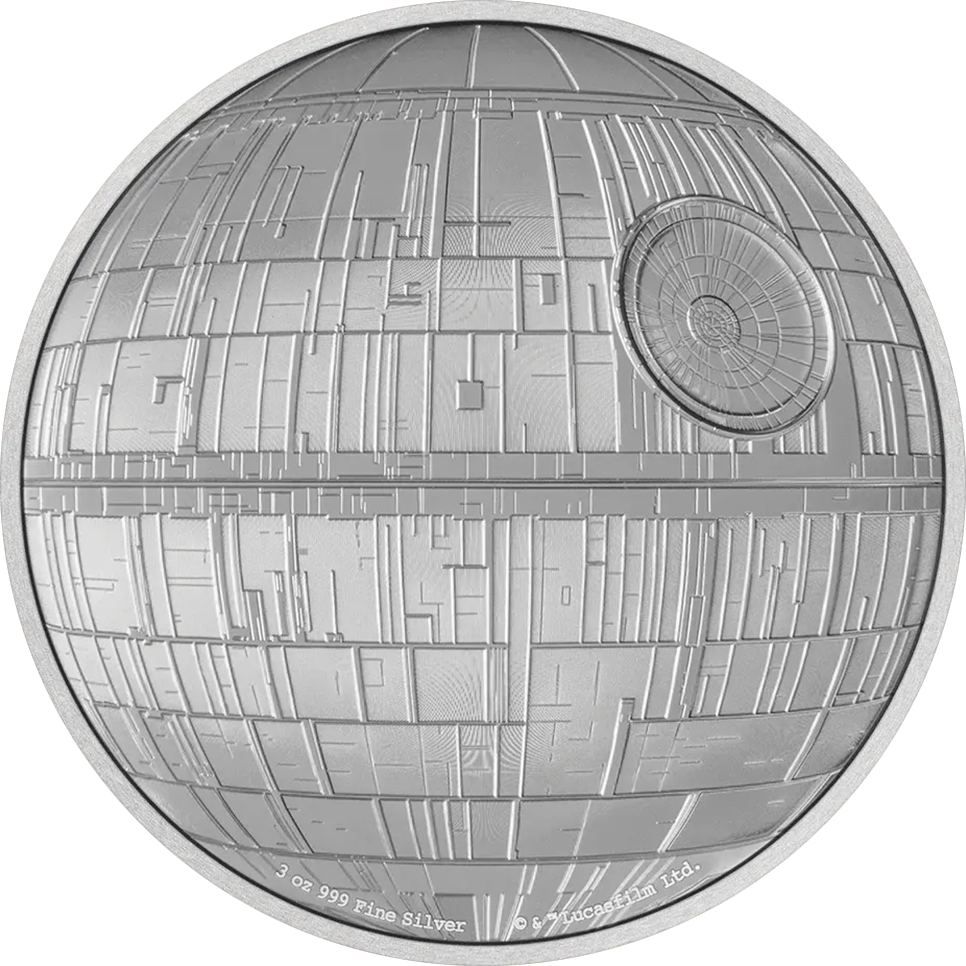 ---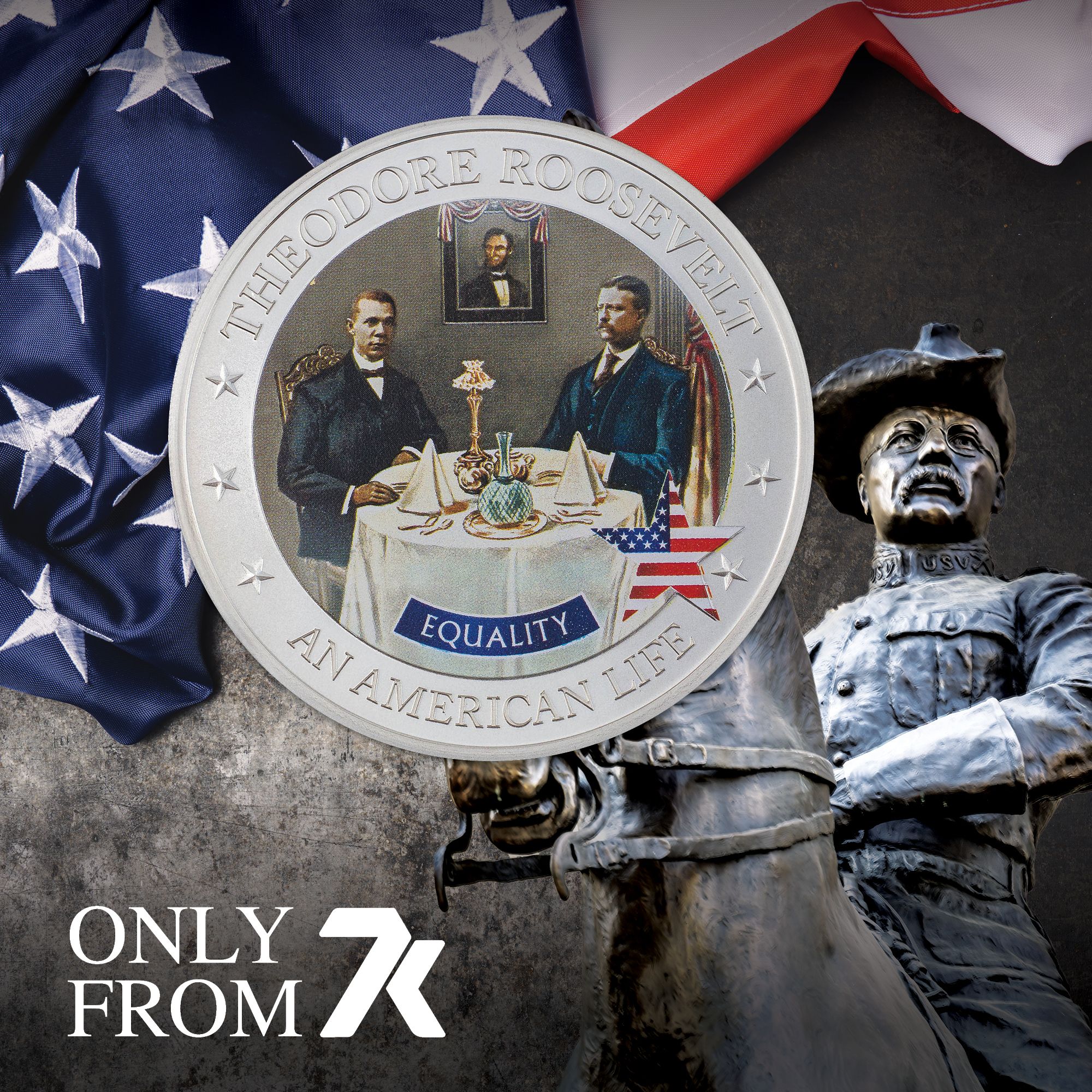 2022 Life of Roosevelt Equality 1/2 oz Silver Coin MS70 & MS69
Year of Issue: 2022
Country of Issue: Cook Islands
Mint: Mayer Mint
Face Value: 2 Dollars
Coin Weight: 1/2 Troy Ounce
Metal Purity: 0.999
Metal Composition: Fine Silver
Mintage: 5000
Features: Ultra High Relief
Before 1901, not one African American had been inside the White House. So when President Teddy Roosevelt invited his well-educated advisor and friend, Booker T. Washington, to join him for dinner, it sparked a nationwide kerfuffle. Though the men faced political backlash, slander, and, in Washington's case, personal danger, they dined together with their families and, in doing so, nudged the country in the direction of true equality.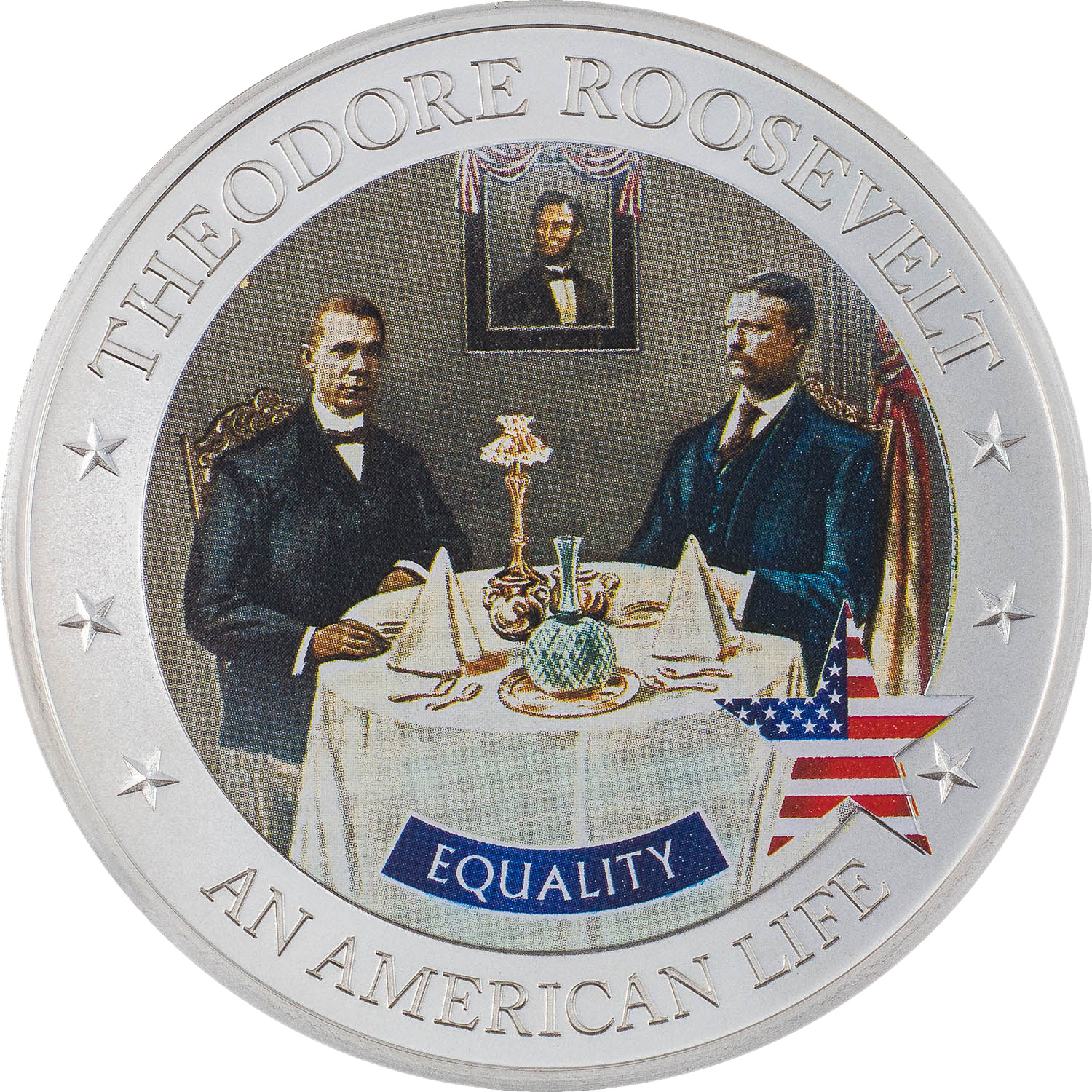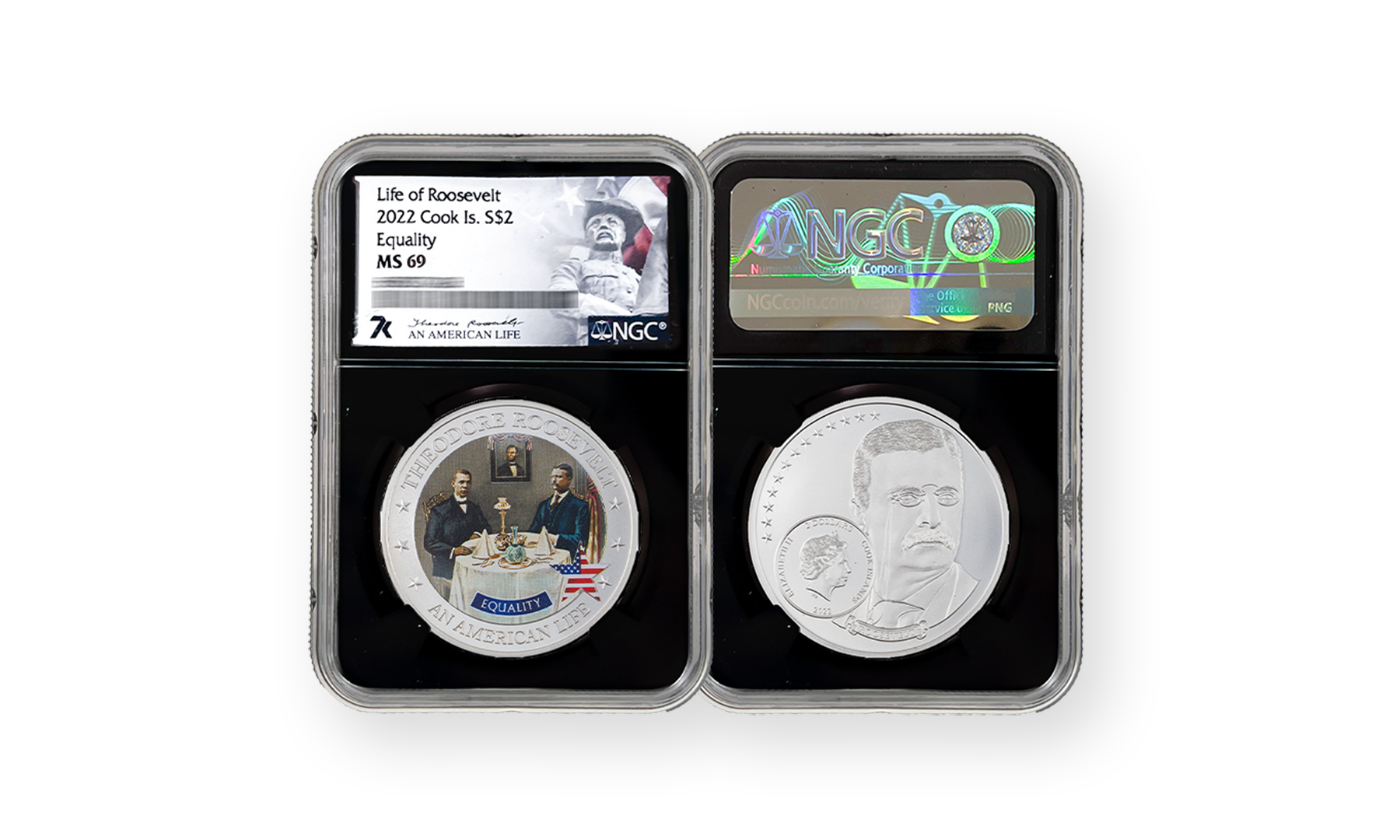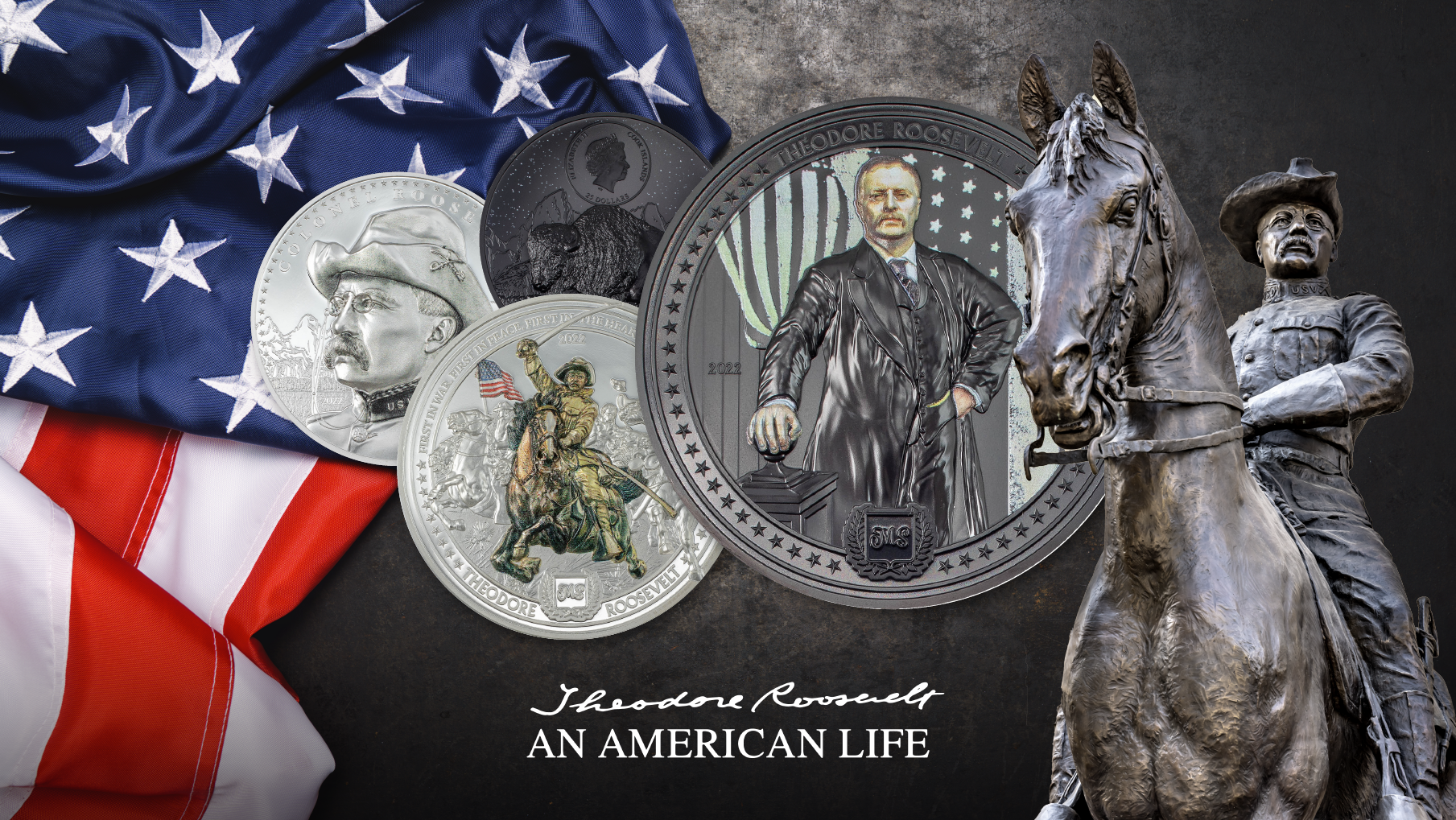 ---
Coin #3: From the Flowers Series Coin Collection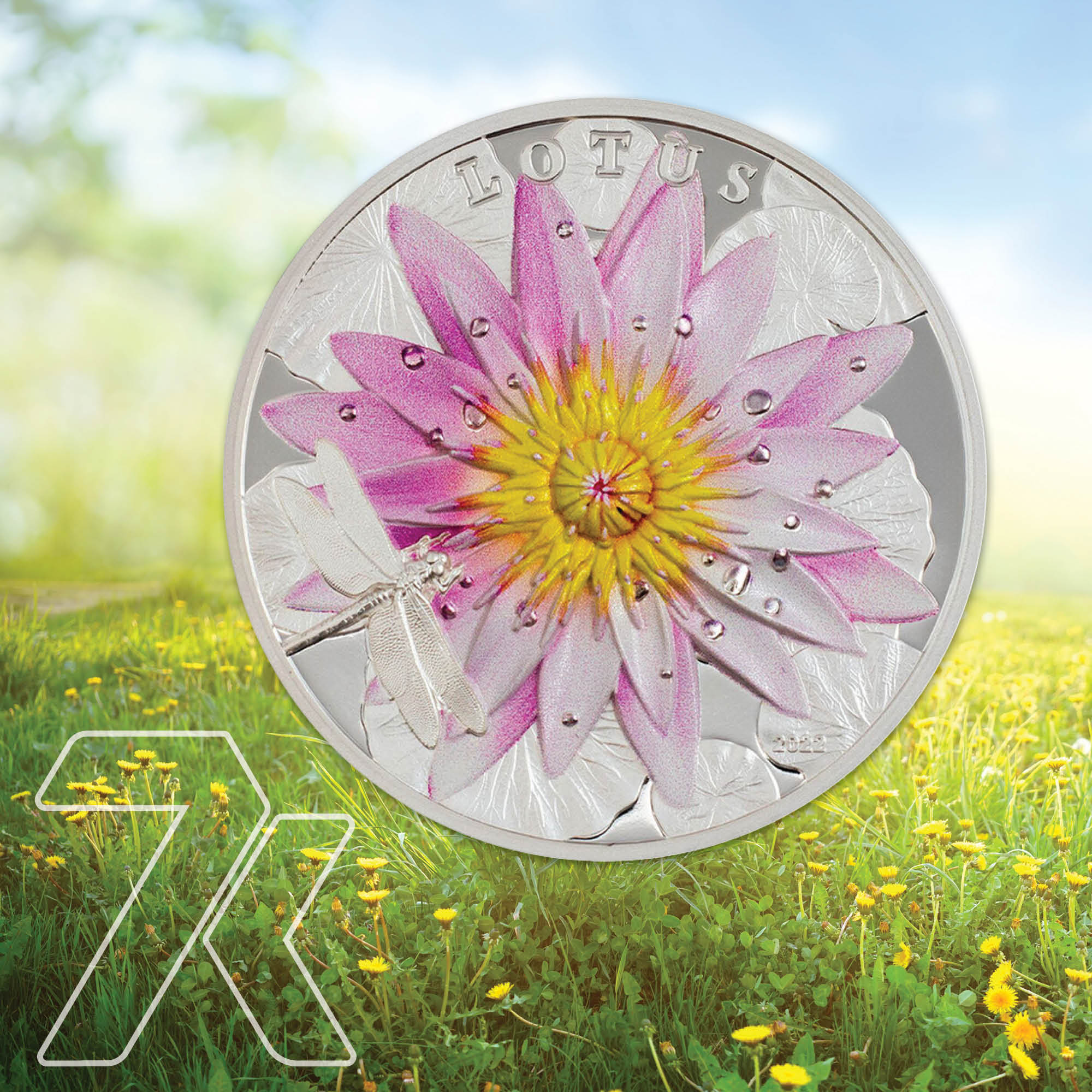 2022 Flower Series Lotus 2 oz Silver Coin PF70 & PF69
Year of Issue: 2022
Country of Issue: Palau
Mint: Mayer Mint
Face Value: 10 Dollars
Coin Weight: 2 Troy Ounces
Metal Purity: 0.999
Metal Composition: Fine Silver
Mintage: 999
Features: Ultra High Relief
The symbolism of the Lotus flower is rebirth, purity, and beauty. Despite the obvious irony, this little bloom prefers the muddy environment of bog water and in turn it purifies water it grows within. Rising with the sun, the flower is 'reborn' each morning from where it submerged itself at night. And if you get really hungry, the Lotus's roots are edible and supposedly, delicious!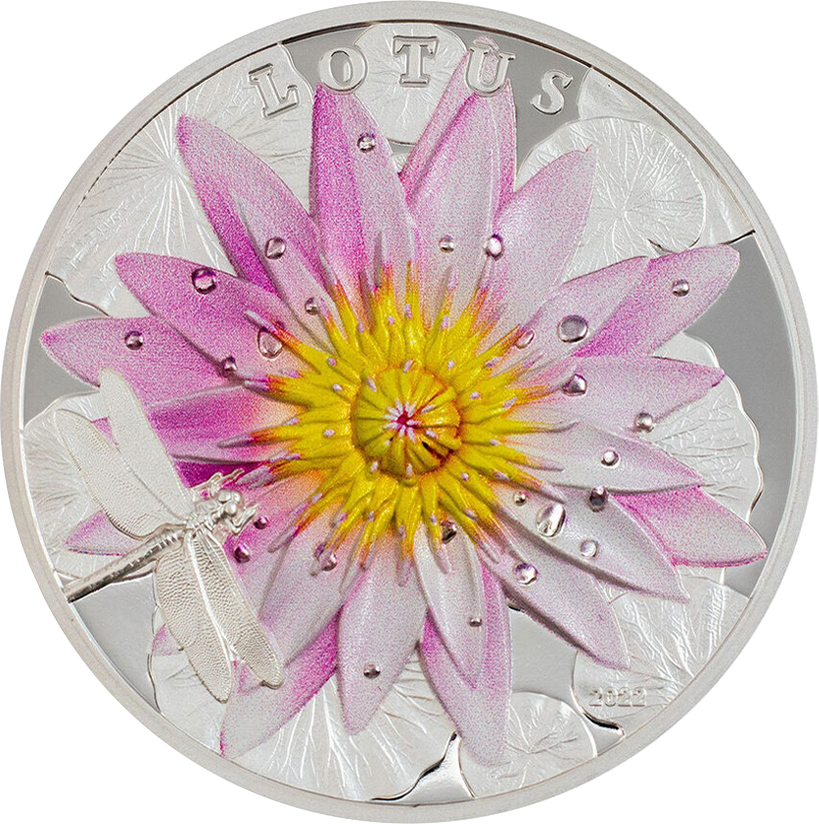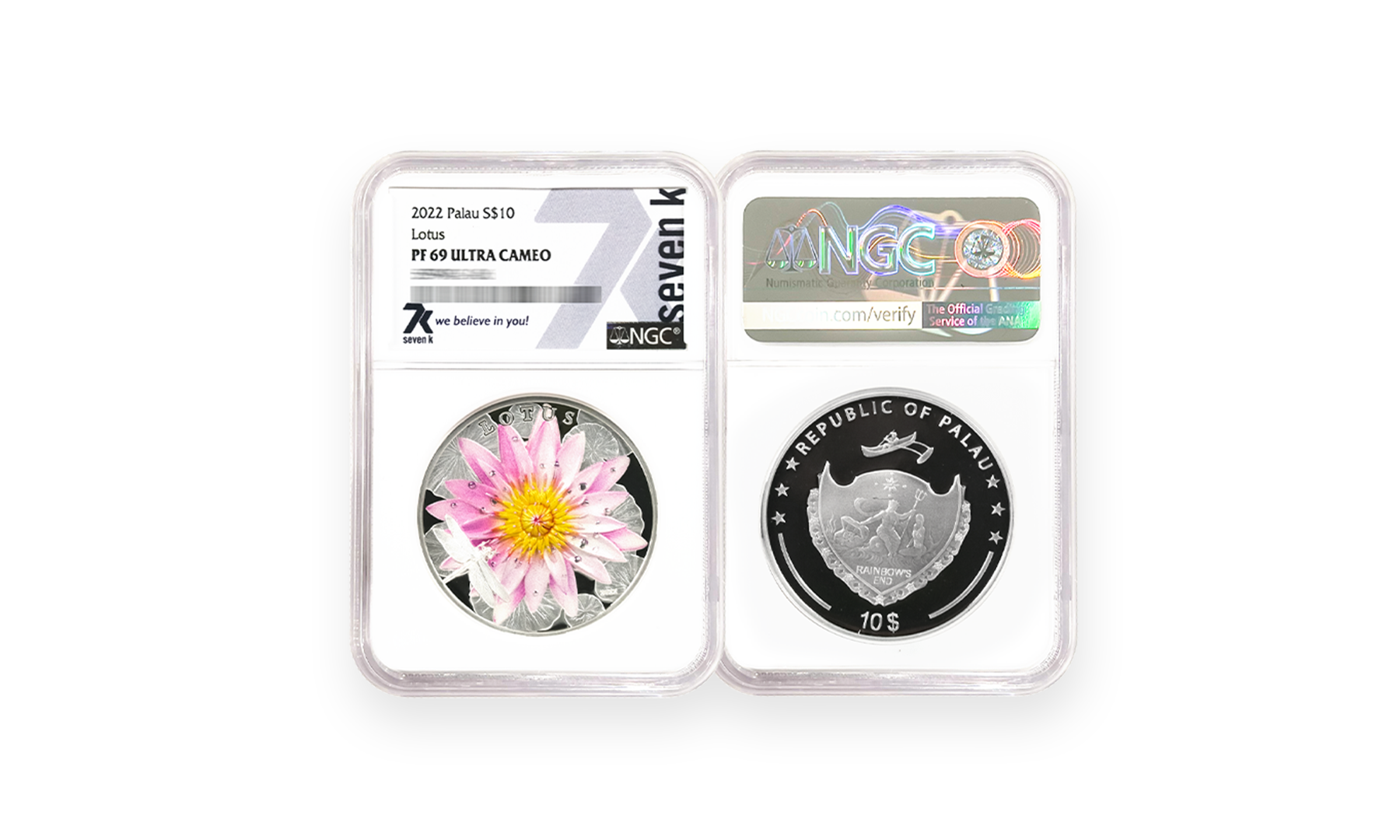 ---
Not Sure How A Coin Drop Works?
We've simplified the process even more to help out. Just follow these steps:
A few minutes before the time of the coin drop, log in to your account on 7kmetals.com.

Click the "Check it out" button in the coin drop box on your account page.


When the timer counts down to zero you'll see the coin drop interface appear. Swipe left until you see (on a touchscreen device), or click on the image (on a computer) of the coin you want.


Click the "I WANT ONE" button underneath the coin description.


Do this for all the coins you want to purchase.
That's it! That's all there is to it!
A few things to note:
THERE IS NO CODE NEEDED!
If there are multiple grades of a coin, you'll need to select the one you want. Make sure it's highlighted. The system defaults to the PF or MS69, so if you want the PF or MS70, you need to select it.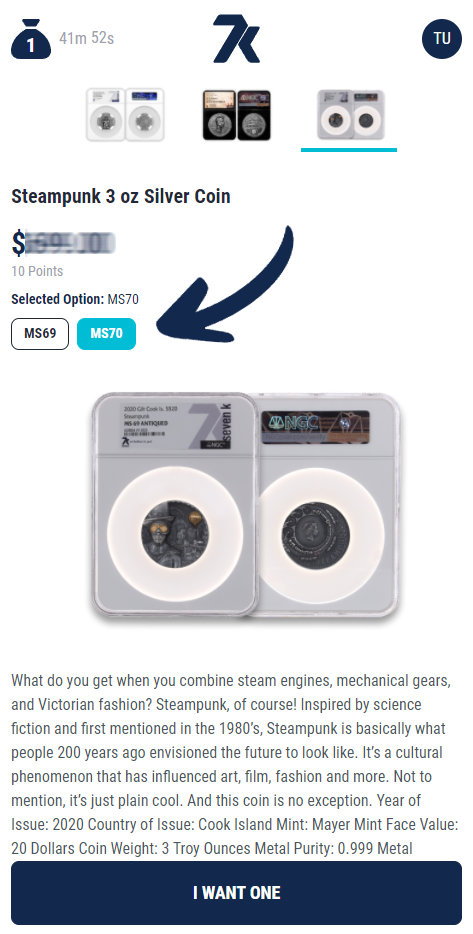 You need to act FAST! The reason we do coin drops is because so many people want a limited number of coins. This is the fairest way we have found to offer these coins. If you see the button underneath a coin flickering between "I Want One" and "Sold Out" it's because people are claiming and then changing their minds about the last few coins.

PRO TIP: People continue to "unshop" throughout the duration of the coin drop. Don't give up if the coin you want sells out in minutes (or seconds!). People will grab them and then change their minds so coins often become available all throughout the drop. KEEP TRYING!
Never Miss Another Coin Drop
1 - Create a new text message.
2 - Enter your country code in the "to" field.
3 - Send "7k" as the body of the message.
Country Codes
USA: 8332099777
CANADA: 8332099777
AUSTRALIA: 61480088229
U.K.: 4474911663966
SINGAPORE: 6582400304
NEW ZEALAND: TBA
IRELAND: TBA
MEXICO: TBA
*Normal rates based on your individual plan may apply, but no additional international costs will be incurred.
Once complete, you will receive an automatic text reply welcoming you!
Make sure to act quickly when the text messages come in so you can take advantage of the Coin Drops. Good luck!