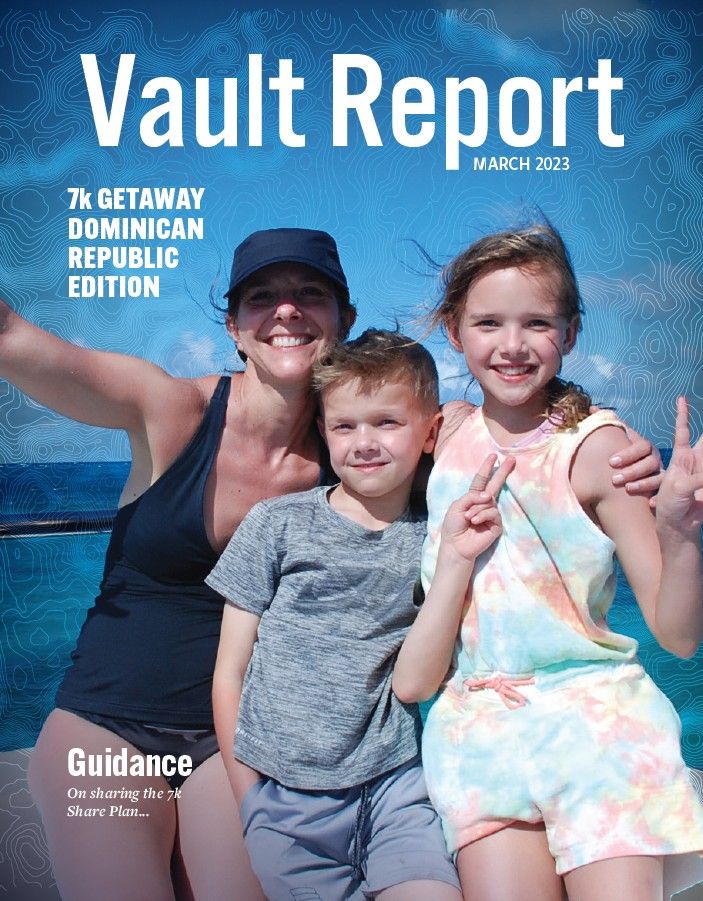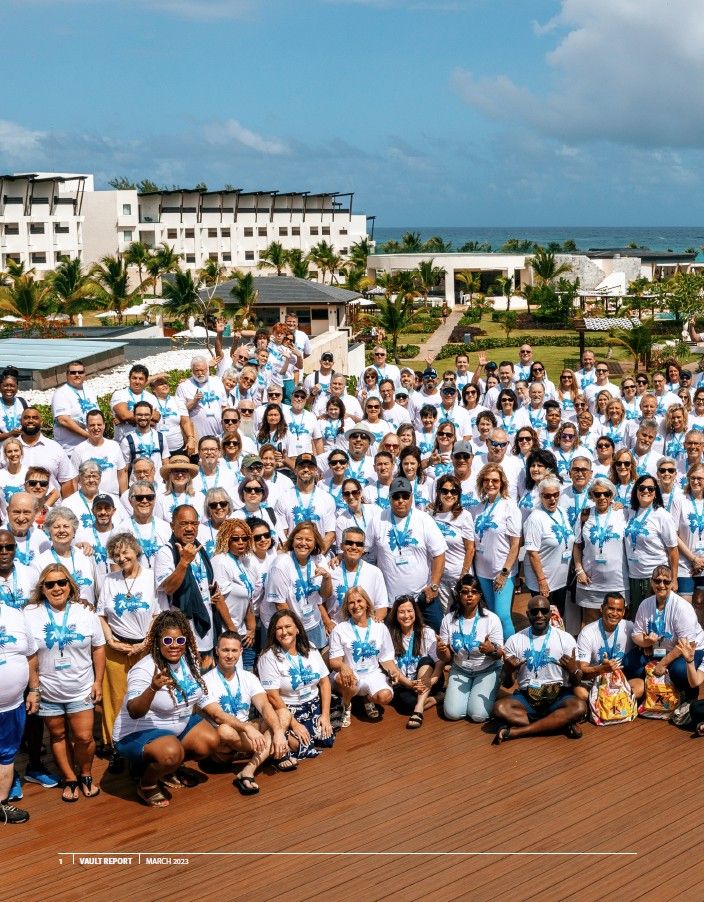 HOPE - IMPACT - LEGACY
Thanks for coming!
The sunny beaches of the Dominican Republic waved us a sad little goodbye as we left the 7k Getaway this year, but as we all know, even the best things have to come to an end. The six days we spent at the Dreams Macao Beach resort were great for our souls, AND for our vitamin D reserves.
Thank you to everyone who made it out there with us! Hopefully the memories stick around a lot longer than the tan does.
To anyone who missed the event this year, we missed you! Next year is your year, though. Get it in your calendar for 2024, now. You know why? Yeah, you do.
Because we believe in you!
CONTENTS
03 - COIN DROP: Pop Culture Drop
05 - 7k GETAWAY: Dominican Republic Recap
09 - GUIDANCE: On sharing the 7k Share Plan
11 - RANK ADVANCEMENTS: 1/15 - 2/15
15 - 7k SELECT: Coins and Stories We Love
17 - #STACKSONSTACKS: Some Awesome Stacks!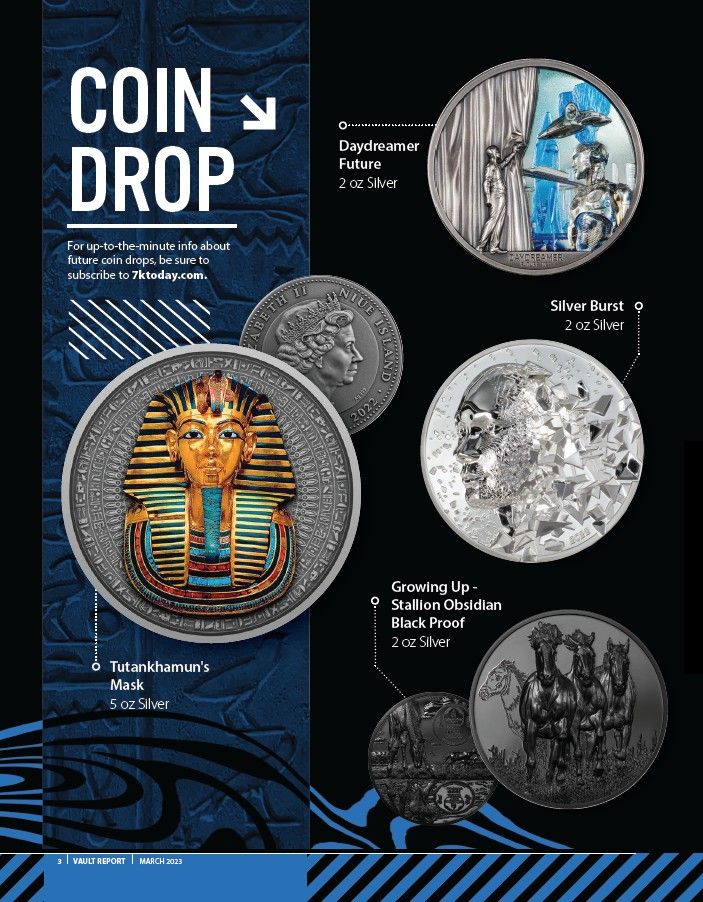 COIN DROP
For up-to-the-minute info about future coin drops, be sure to subscribe to 7ktoday.com.
Daydreamer: Future 2 oz Silver
Silver Burst 2 oz Silver
Tutankhamun's Mask 5 oz Silver
Growing Up: Stallion Obsidian Black Proof 2 oz Silver
An American Life Theodore Roosevelt Rough Rider 1/2 oz Silver
NEED TO KNOW MORE?
1 - Create a new text message.
2 - Enter your country code in the "to" field.
3 - Send "7k" as the body of the message.
Country Codes
USA: 8332099777
CANADA: 8332099777
AUSTRALIA: 61480088229
U.K.: 4474911663966
SINGAPORE: 6582400304
NEW ZEALAND: TBA
IRELAND: TBA
*Normal rates based on your individual plan may apply, but no additional international costs will be incurred.
Once complete, you will receive an automatic text reply welcoming you!
Make sure to act quickly when the text messages come in so you can take advantage of the Coin Drops. Good luck!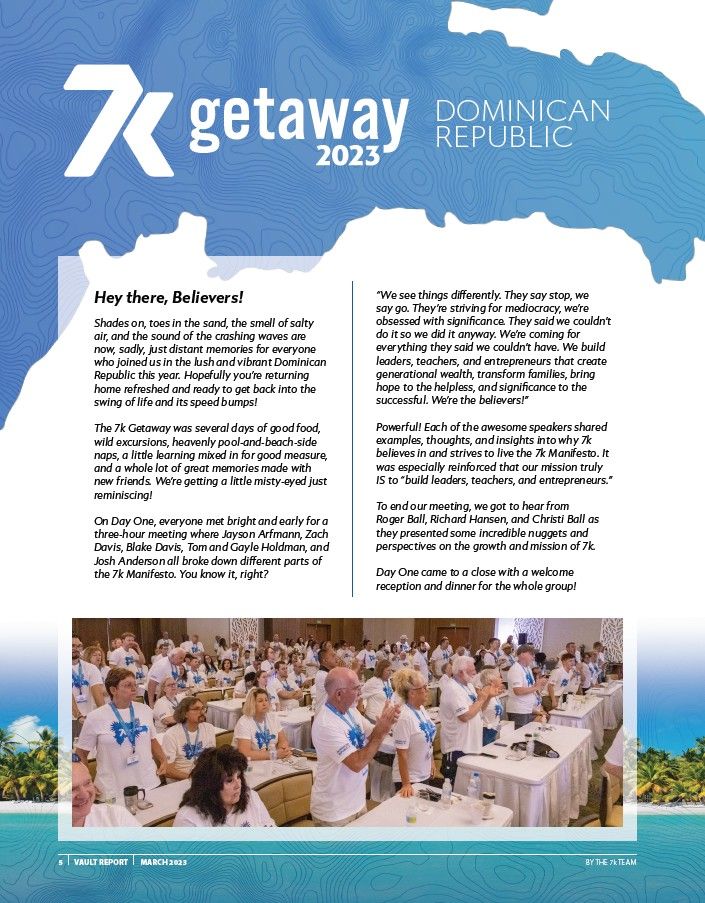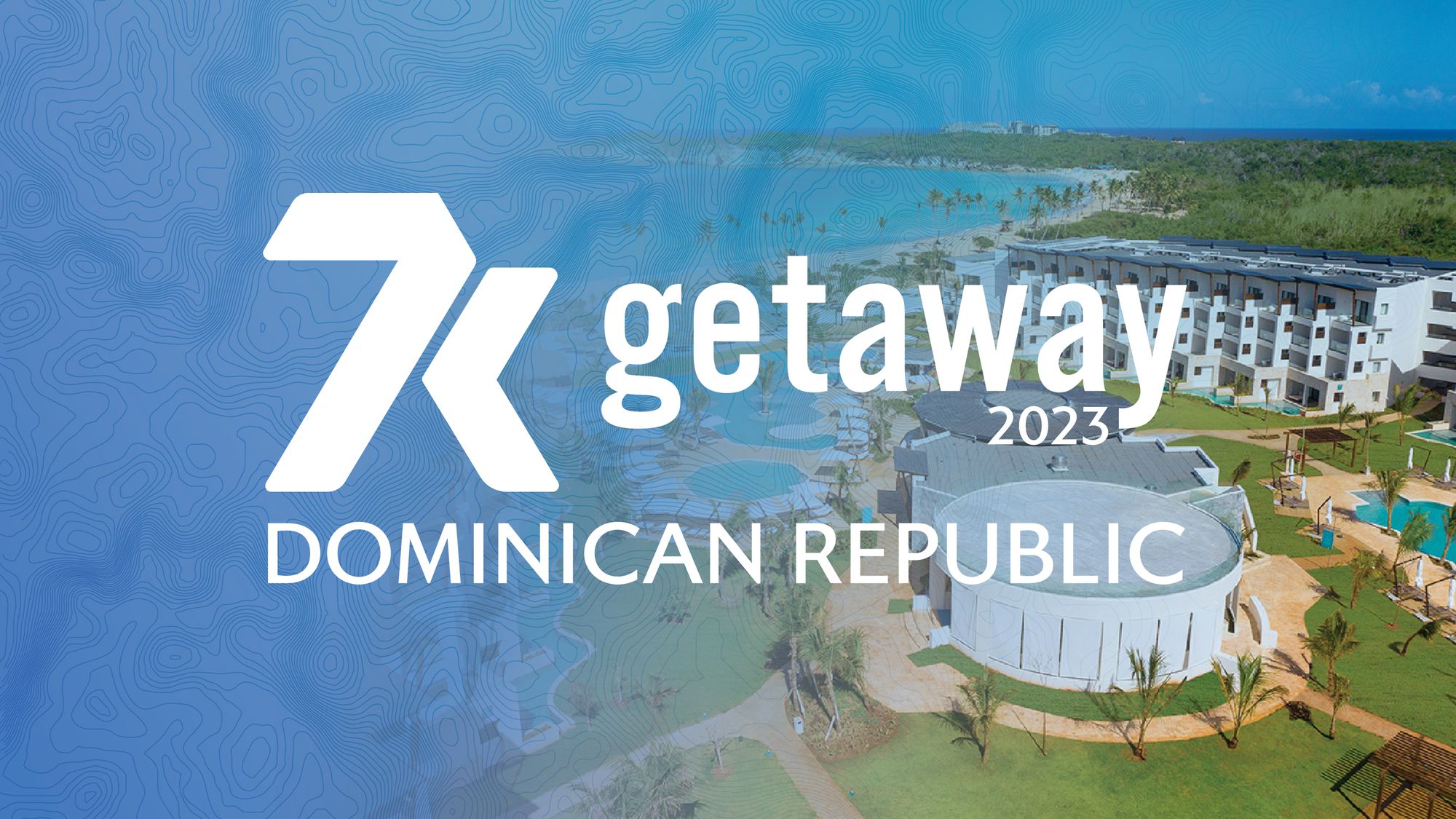 ---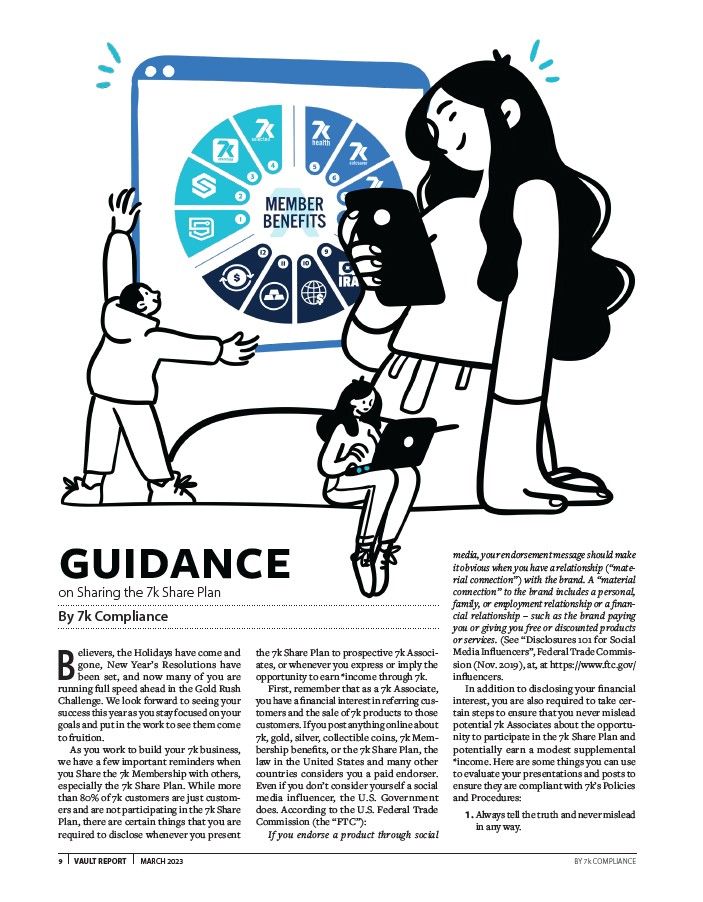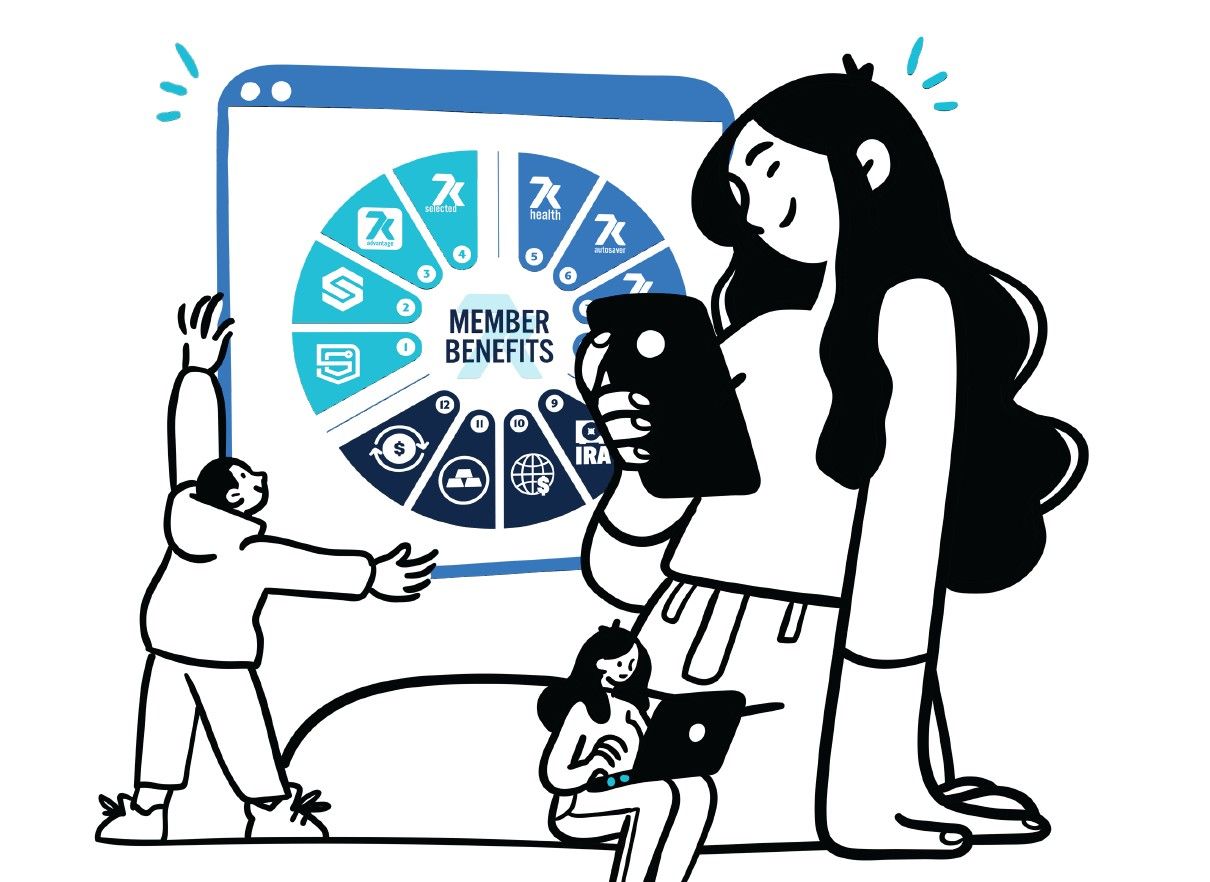 ---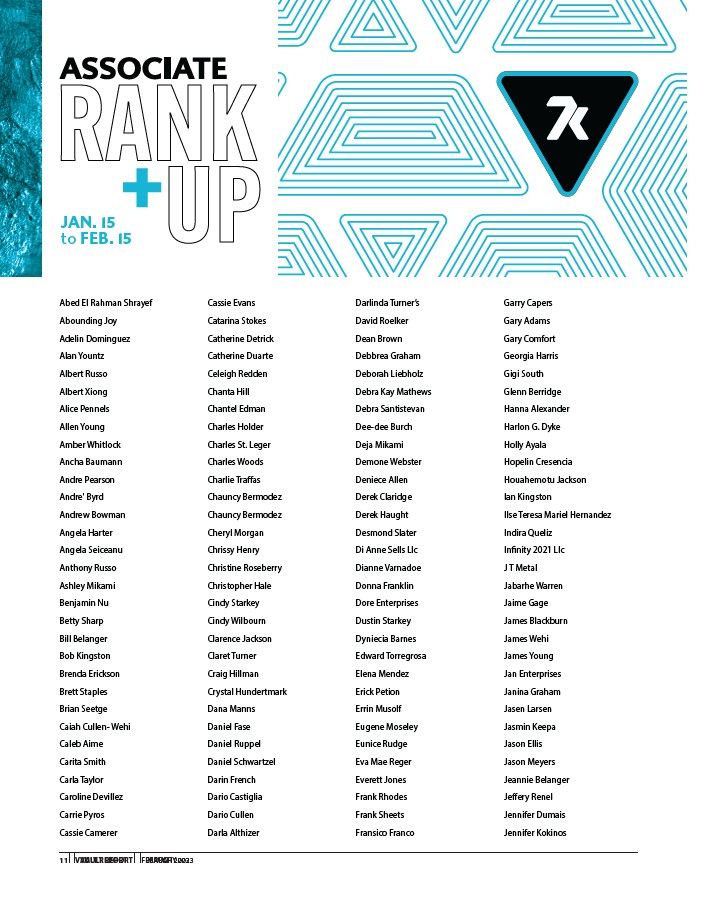 ---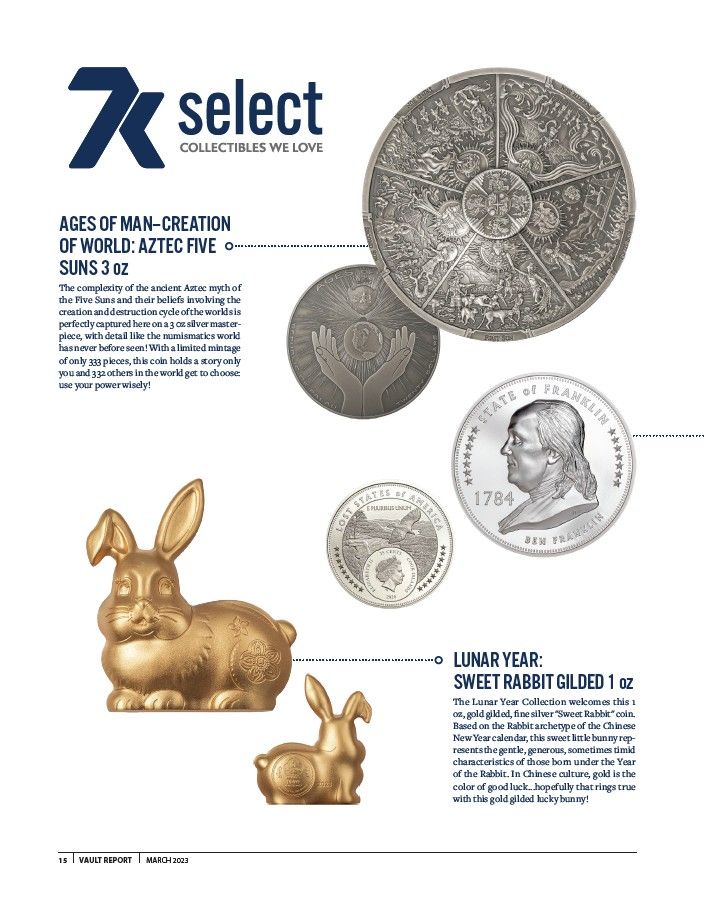 7k Select
Collectibles We Love
Ages of Man Creation of the World: Aztec Five Suns 3 oz
The complexity of the ancient Aztec myth of the Five Suns and their beliefs involving the creation and destruction cycle of the worlds is perfectly captured here on a 3-ounce silver masterpiece, with detail like the numismatics world has never before seen! With a limited mintage of only 333 pieces, this coin holds a story only you and 332 others in the world get to choose: use your power wisely!
Trip To The Moon: 120th Anniversary 2 oz
For the 120th anniversary of the first ever science fiction film, Trip to the Moon, this 2 oz coin features the Man in the Moon himself! The original quirky film, directed by Georges Méliès, was released in 1902 at about 14 minutes long, completely silent, and all in black and white. Science fiction has made bounds and leaps since, but we love to remember the pioneers of the craft.
Lost States of America: Franklin 1 oz
The settlers of the State of Franklin stood for the American ideal that if the people feel underrepresented by their government, they will right the wrong. Just one year after the close of the Revolutionary War, the inhabitants of a few North Carolinian counties feared that through their state government's cessation of the land they lived upon, it might be taken from them. And so they formed...Franklin, a now Lost State of America.
Lunar Year: Sweet Rabbit Gilded 1 oz
The Lunar Year Collection welcomes this 1 oz, gold gilded, fine silver "Sweet Rabbit" coin. Based on the Rabbit archetype of the Chinese New Year calendar, this sweet little bunny represents the gentle, generous, sometimes timid characteristics of those born under the Year of the Rabbit. In Chinese culture, gold is the color of good luck...hopefully that rings true with this gold gilded lucky bunny!
Four Leaf Clover: Ounce of Luck 1 oz
If it's a little luck you're looking for, you've struck gold, friend! This Ounce of Luck addition is just the thing for a pick-me-up from the universe. Not only is its coloring lush and backdrop exquisite, but the longer you look at this coin, the more you'll find to love about it. Who needs Lady Luck's permission for a good run? You've gone out and found your own lucky penny.
---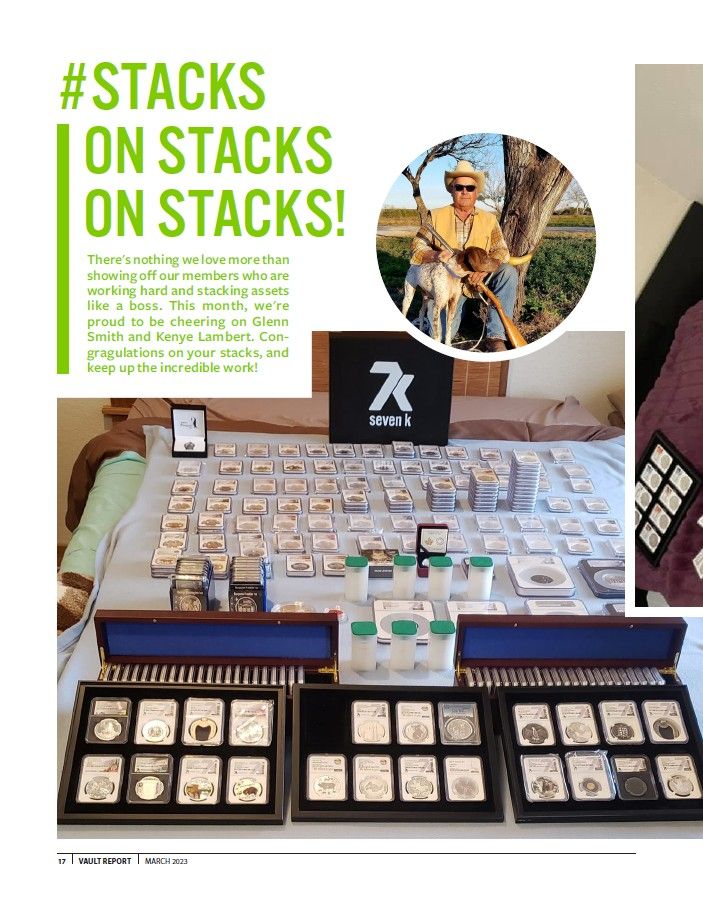 #STACKSONSTACKSONSTACKS!
There's nothing we love more than showing off our members who are working hard and stacking assets like a boss. This month, we're proud to be cheering on Glenn Smith and Kenye Lambert. Congratulations on your stacks, and keep up the incredible work!
Got #stacksonstacks?
We want to see 'em!
We love to see our members' coin collections! Whether you're just getting started with numismatics or have literal #stacksonstacksonstacks, we're so excited for you to build your legacy with coins!
We'll keep featuring stacks we see on the 7k Exclusive Facebook group, so keep on sharing for a chance to be featured! Time to show off those #stacksonstacks!
---