Who could use some 'luck o' the Irish' this St. Patrick's Day? [all hands raise] Yeah, us too! We have just the items to help you out. Check them out below. But first, make sure you set a reminder for:
Thursday, March 17th @ 11am
Mountain Time
Coin #1: Only from 7k!
2022 Lucky Buck 1/2 oz Silver Coin PF70 & PF69
Year of Issue: 2022
Country of Issue: Palau
Mint: Mayer Mint
Face Value: 1 Dollar
Coin Weight: 1/2 Troy Ounce
Metal Purity: 0.999
Metal Composition: Fine Silver
Mintage: 2,022
Features: Real Four-Leaf Clover
This brand new 7k exclusive coin is packed with luck-- literally, that's a real four leaf clover inside! The gorgeous background the clover sits on is woven with symbols of the Celtic knot, a sign of family, life, prosperity, and protection. Written around the edge of the coin in a bold script is the reminder: "Hard work puts you where good luck can find you." Luckily for you, you already know that!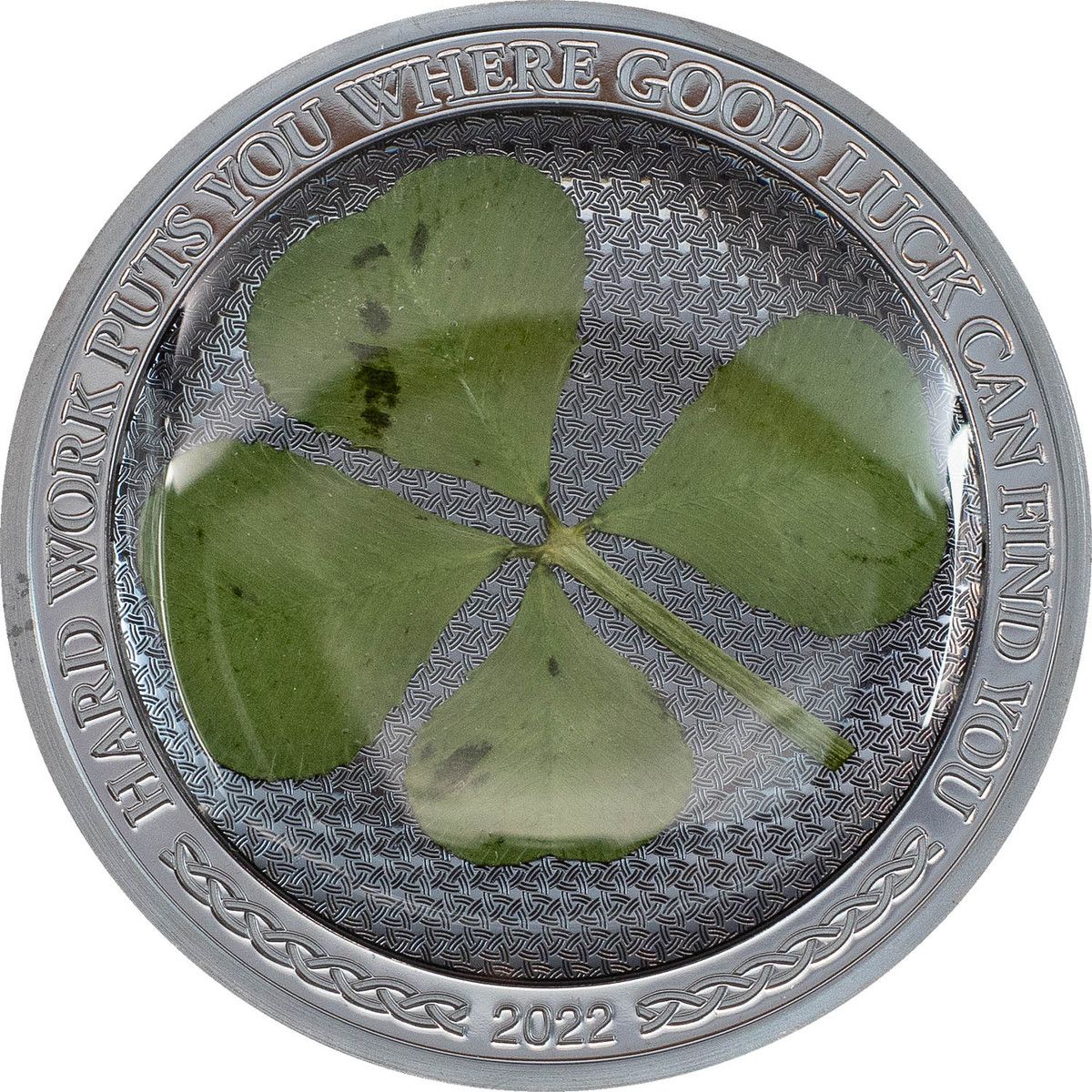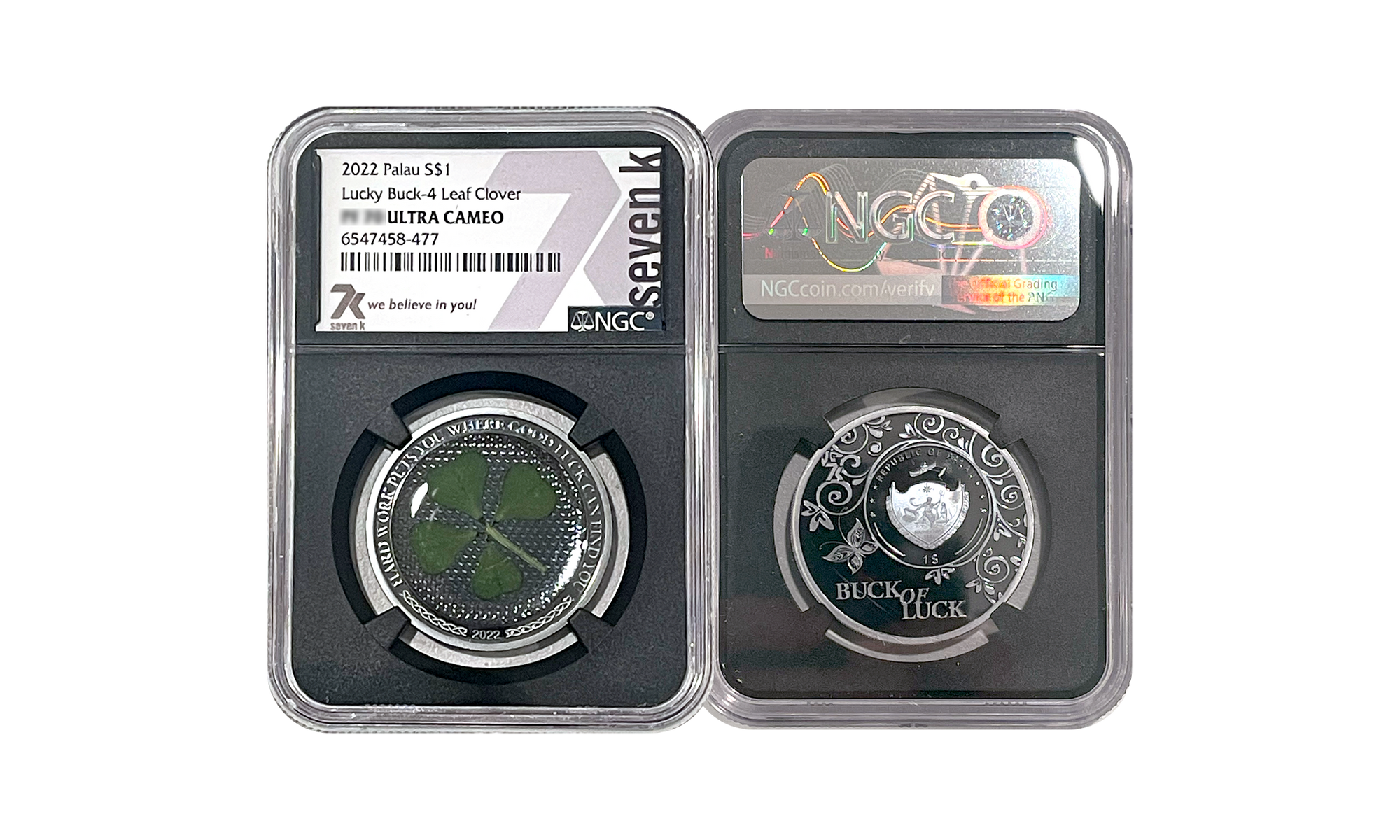 ---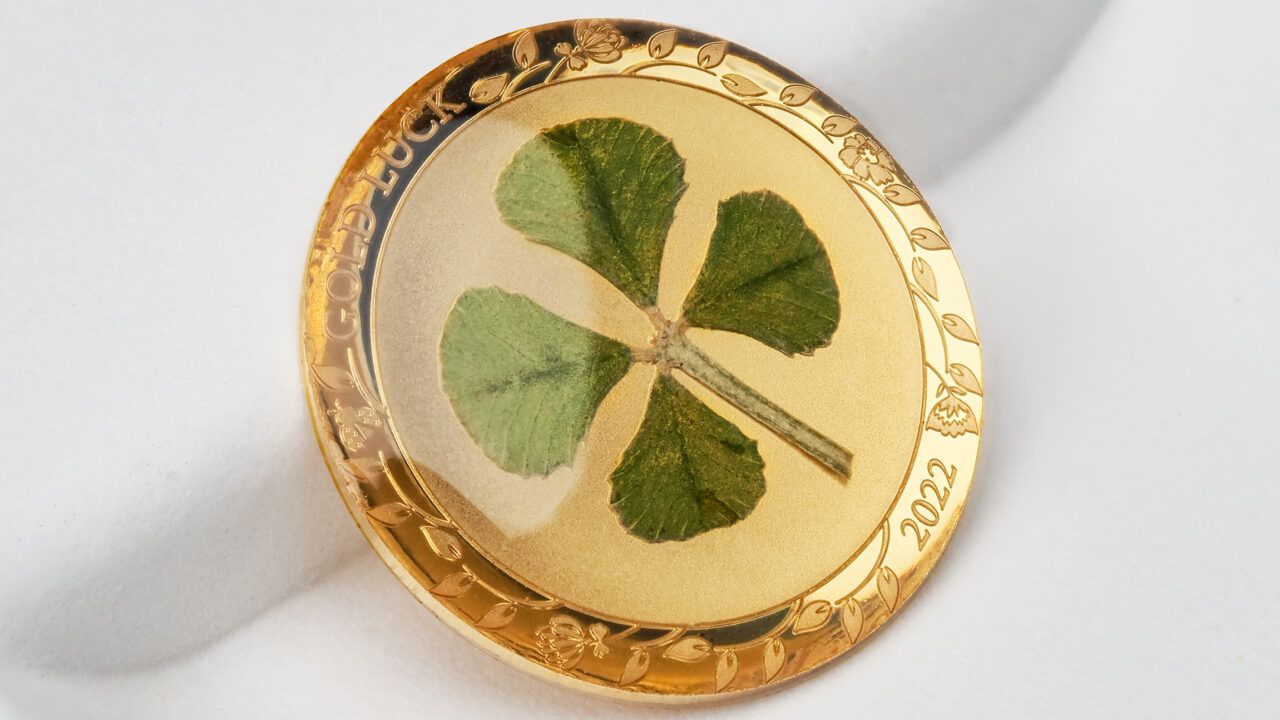 Coin #2:
2022 Four Leaf Clover Good Luck 1g Gold Coin PF70
Year of Issue: 2022
Country of Issue: Palau
Face Value: 1 Dollar
Mint: Mayer Mint
Coin Weight: 1 gram
Metal Purity: 0.9999
Metal Composition: Pure Gold
Mintage: 2022
This year, a 1 gram gold 'Four Leaf Clover 2022' joins the ever-growing series "Ounce of Luck". We bet this piece will bring you more than an ounce of luck though, because the four leaf clover set inside is 100% authentic! Whip this guy out on Saint Patty's Day and show him off. This coin is always a crowd pleaser!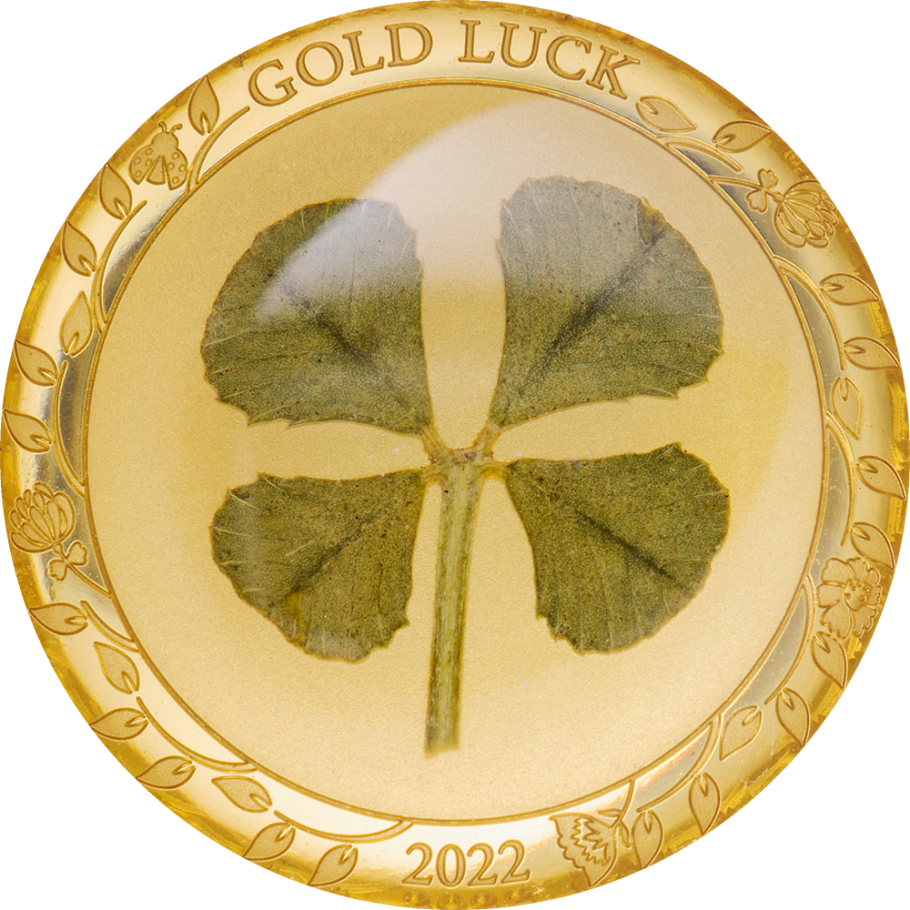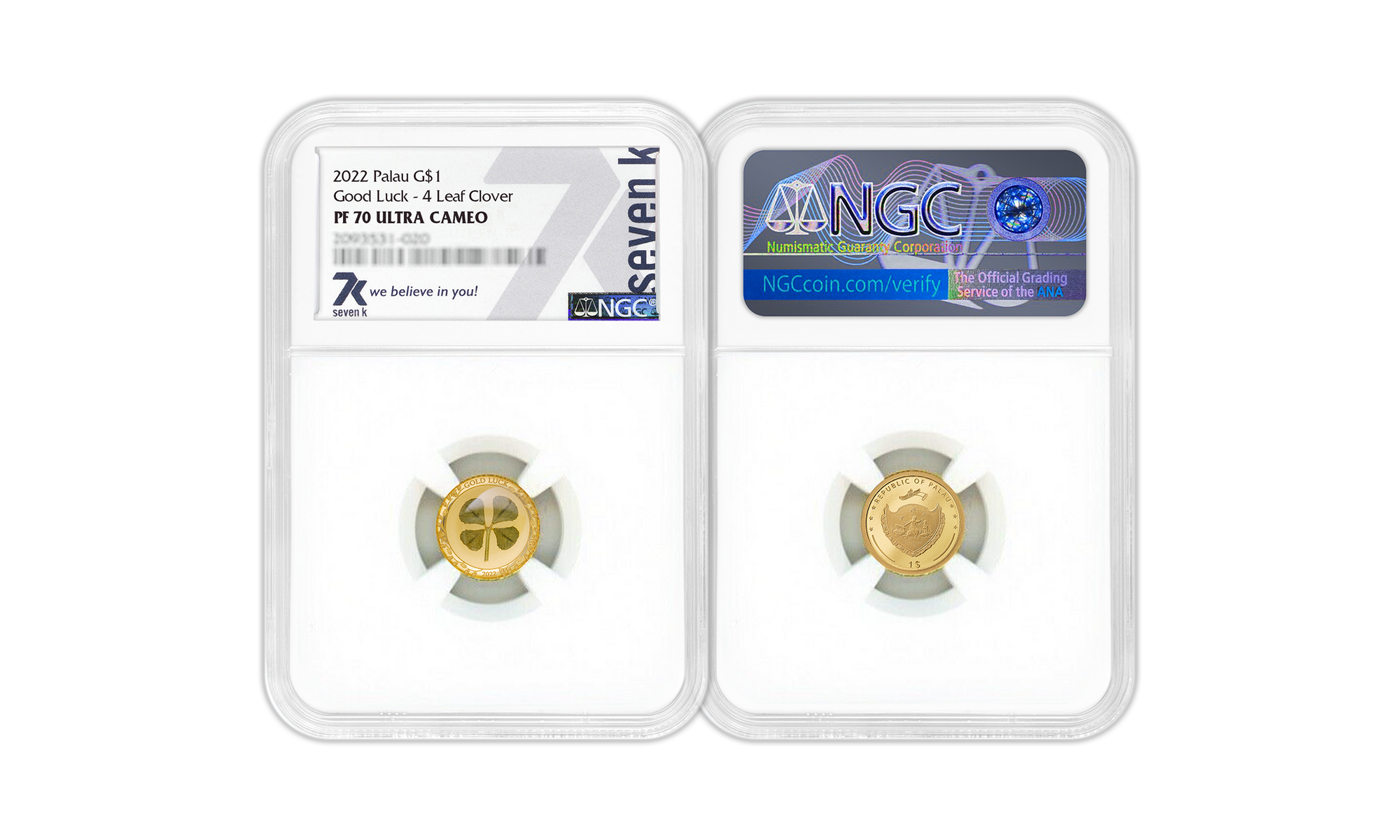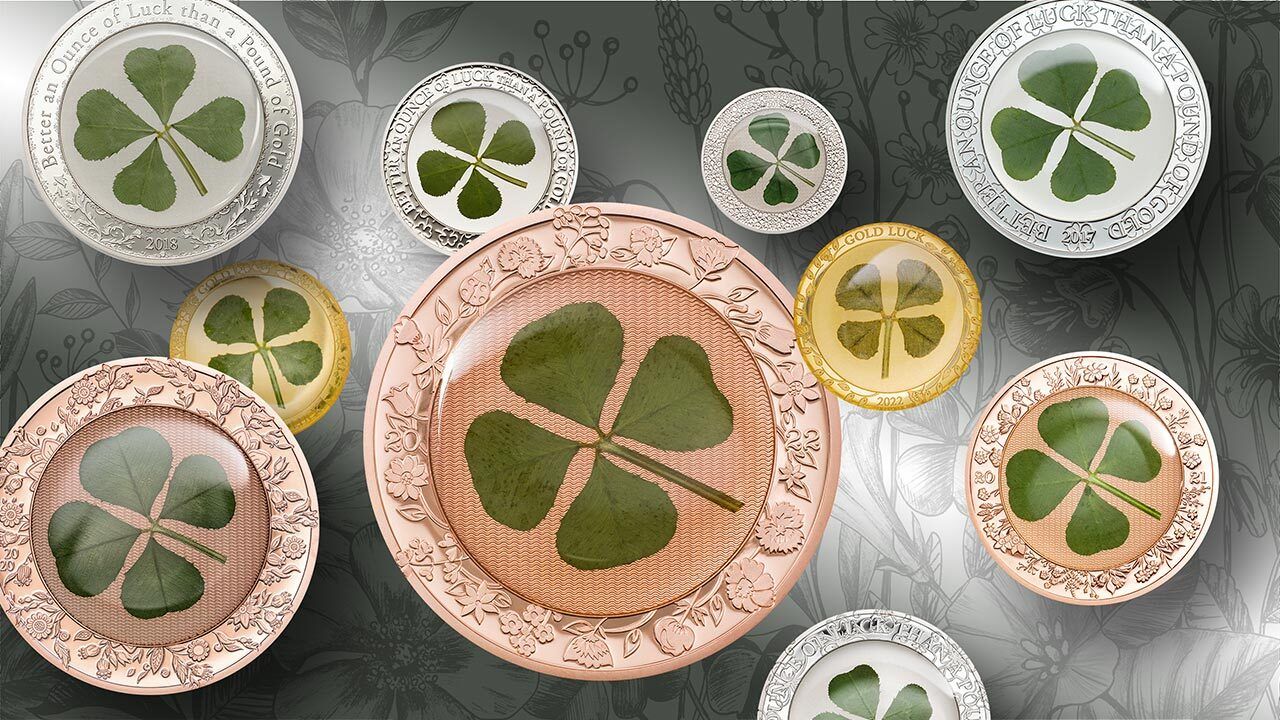 ---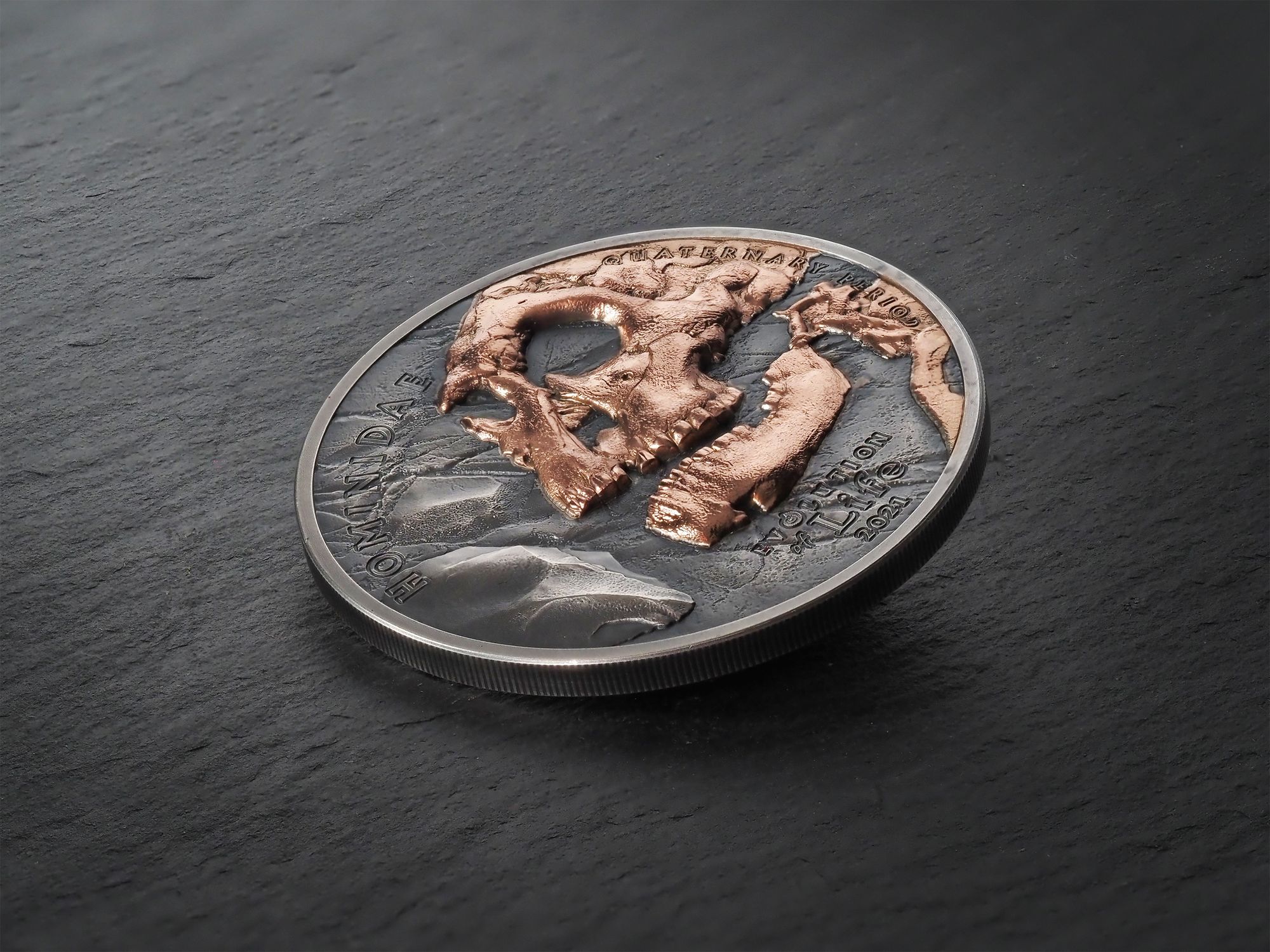 Coin #3:
2021 Evolution of Life Hominidae 1 oz Silver Coin MS70
Year of Issue: 2021
Country of Issue: Mongolia
Mint: Mayer Mint
Face Value: 500 Togrog
Coin Weight: 1 Troy Ounce
Metal Purity: .999
Metal Composition: Fine Silver
Features: High Relief
Mintage: 999
The Evolution of Life series welcomes its next release: Hominidae. "The Grand Dad of evolution" is portrayed through a skull in rose gold plates on this 1 ounce silver homage to our ancestors. Hominidae evolved past his predecessors 600,000 years ago, and though now he's extinct, we've immortalized him on a stone background.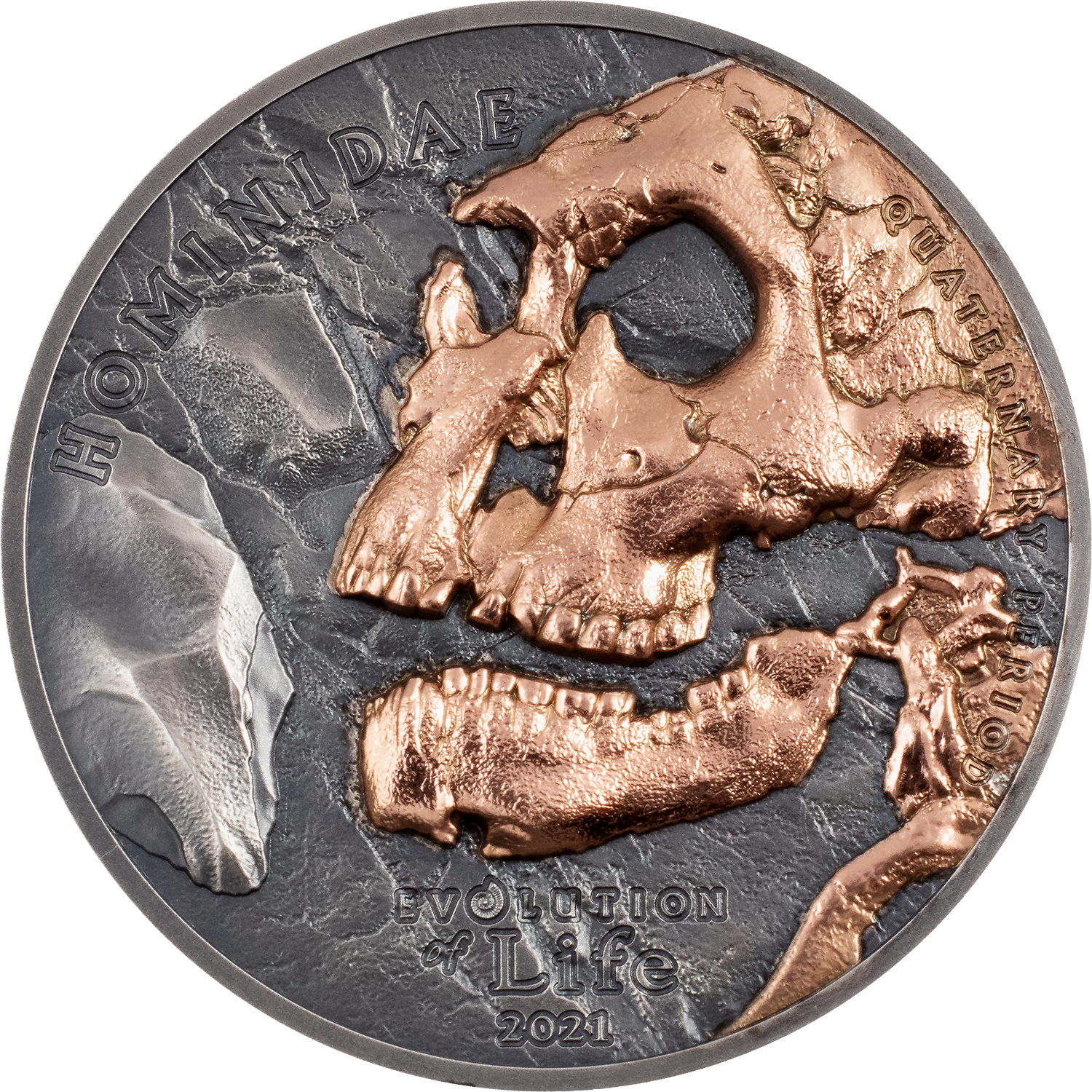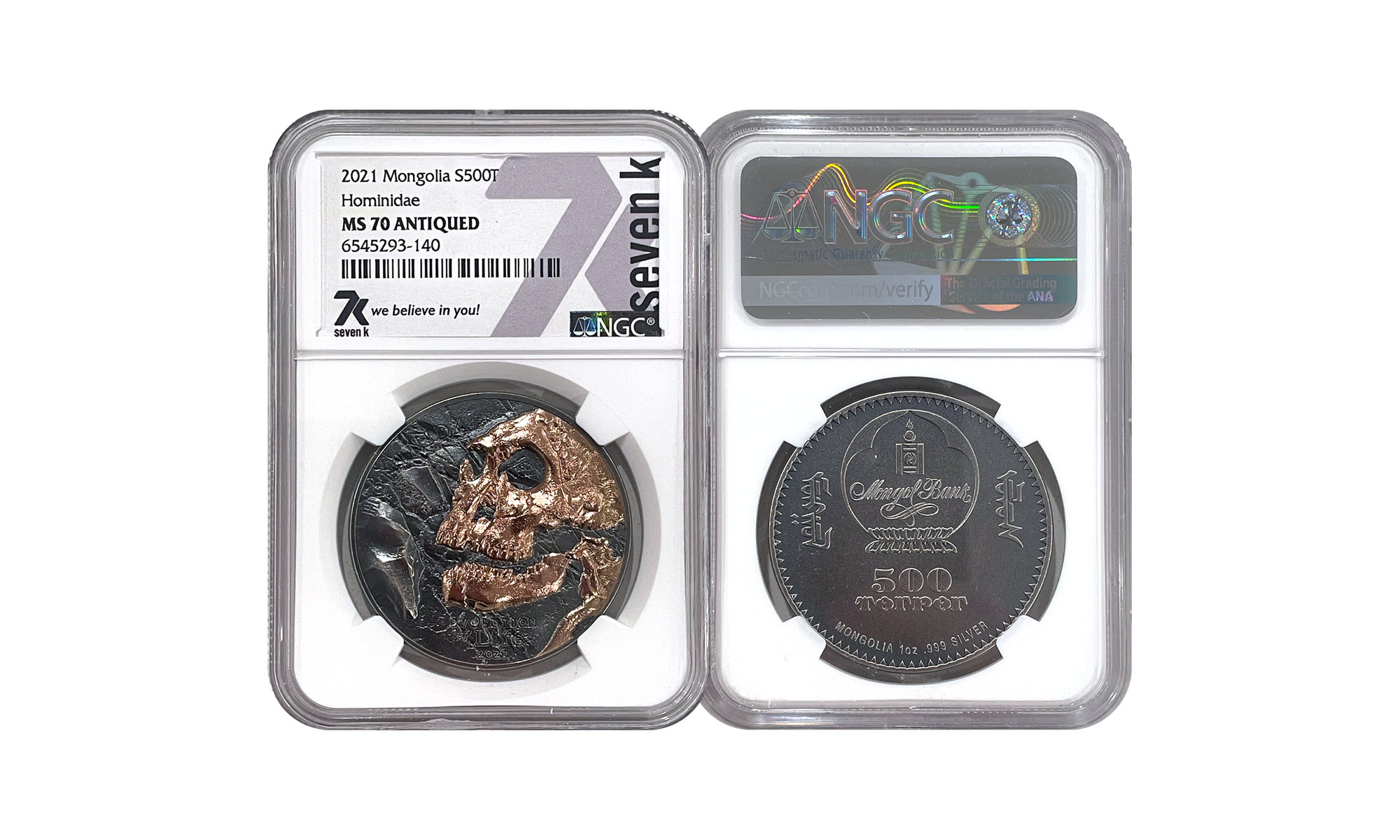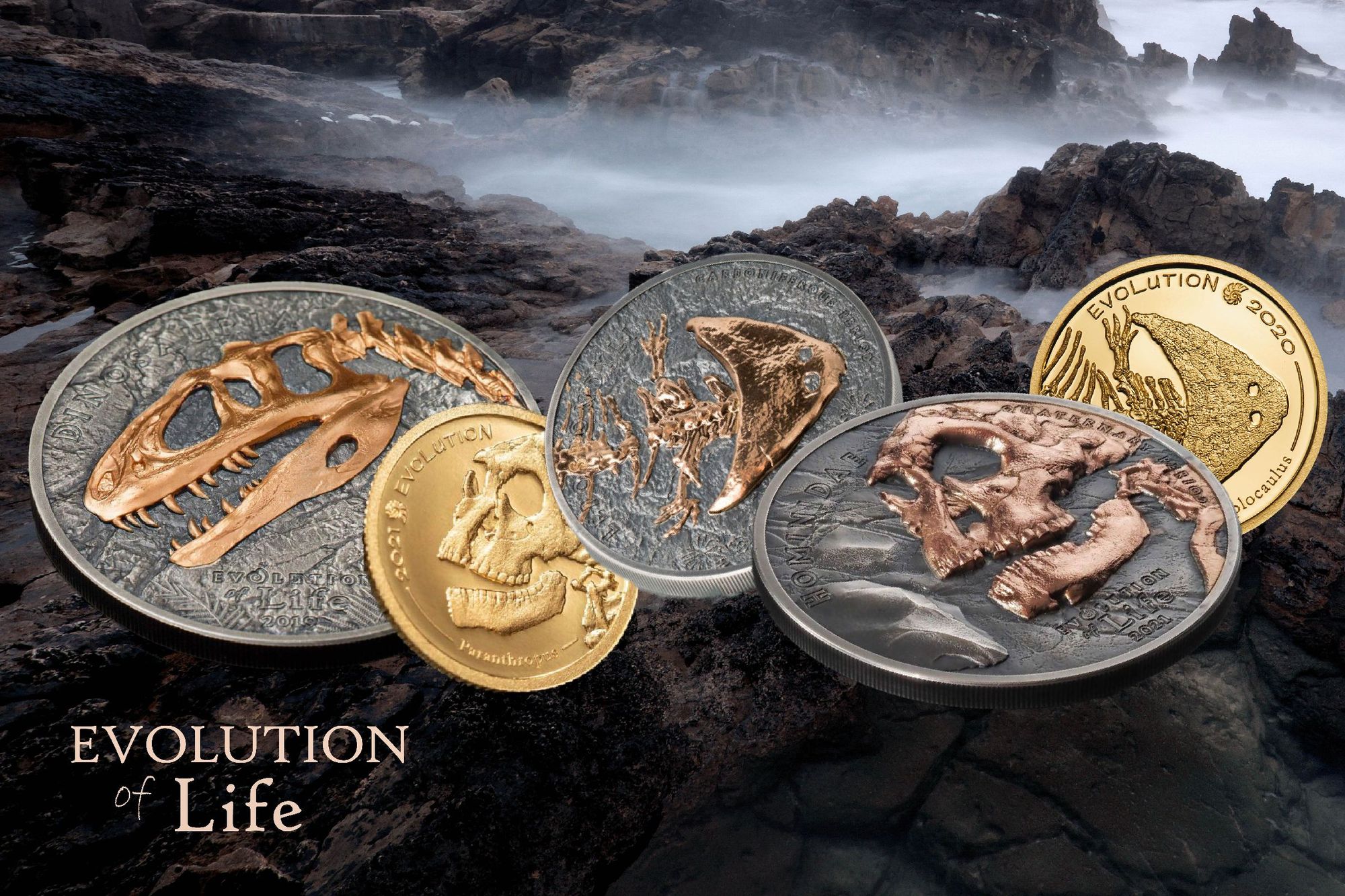 ---
Coin #4: 7k Exclusive!
2022 Ancient Gods Quetzalcoatl Gilt Silver Coin MS70
Year of Issue: 2022
Country of Issue: Cook Islands
Mint: BH Mayer
Face Value: 20 Dollars
Coin Weight: 3oz
Metal Purity: .999
Metal Composition: Silver
Mintage: 99 pcs
Features: Antiqued enhanced with dark highlights and partial pure gold gilding
The Aztec God of Creation and Winds, Quetzalcoatl joins the ranks of the mythical deities featured in the Gilded Ancient Gods collection, give him a round of applause ladies and gentlemen! This guy was part snake, part bird and there are all sorts of legends of how he created the Earth. Some say he had help, some say he did it alone, but one thing we know for sure, he makes a pretty cool coin reverse holding Venus between his talons!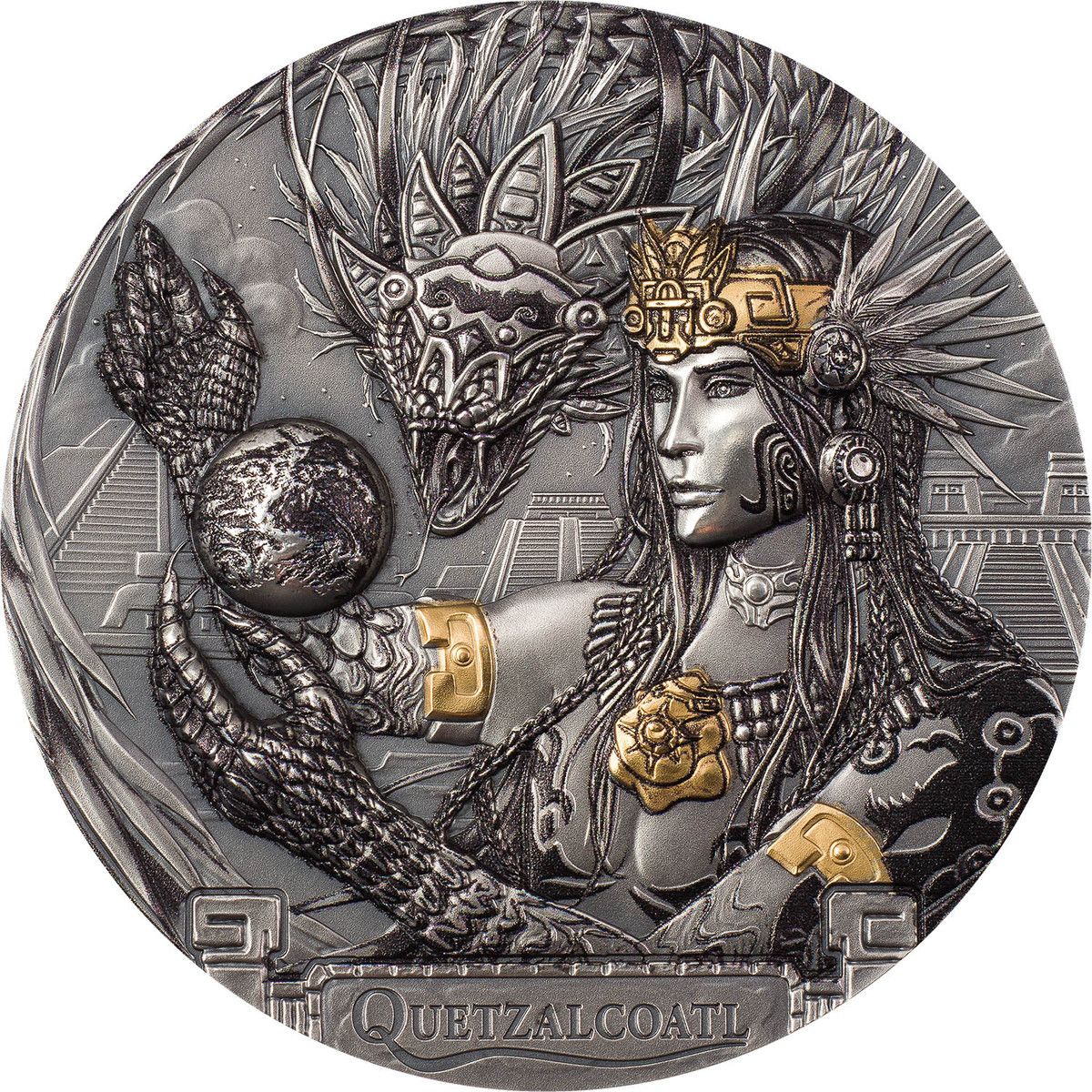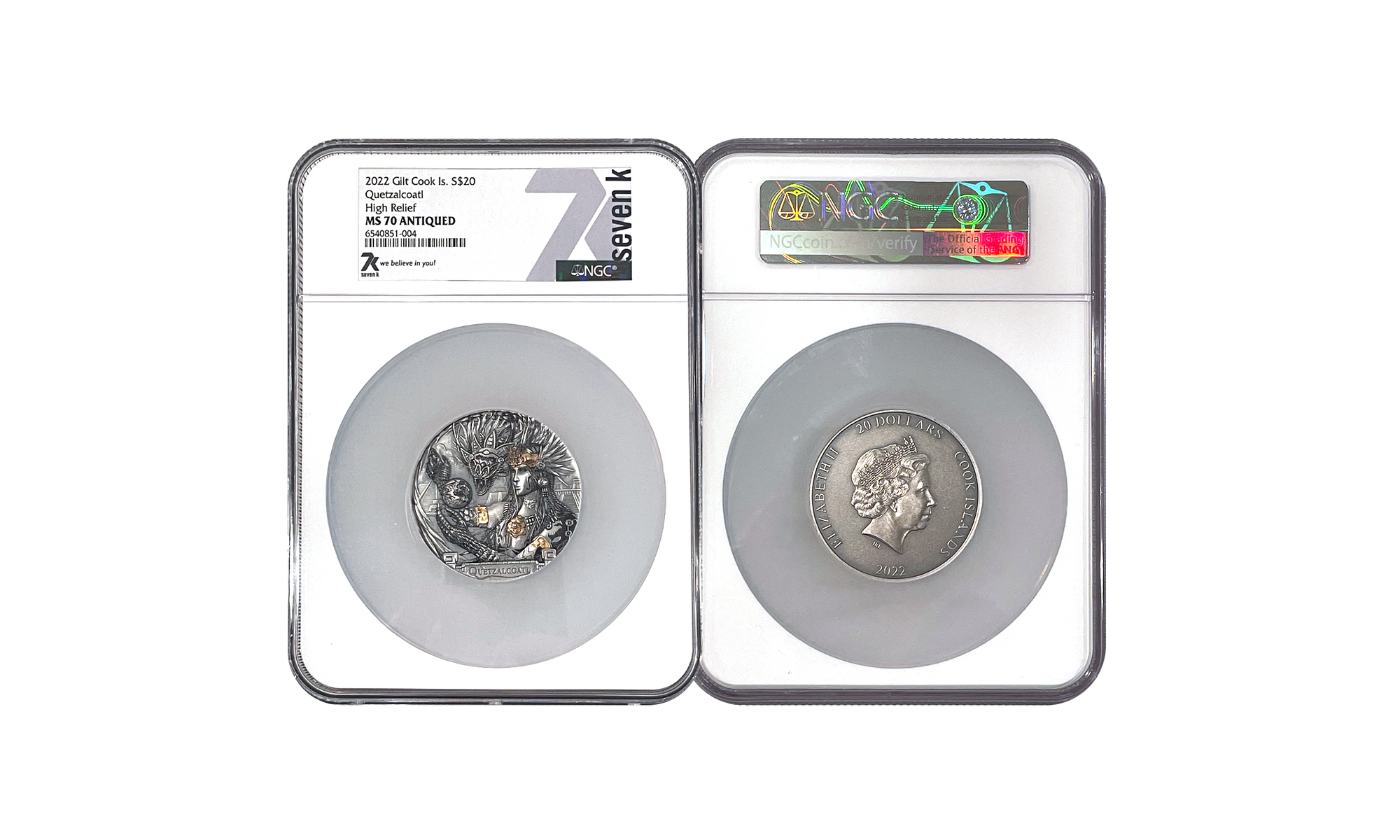 ---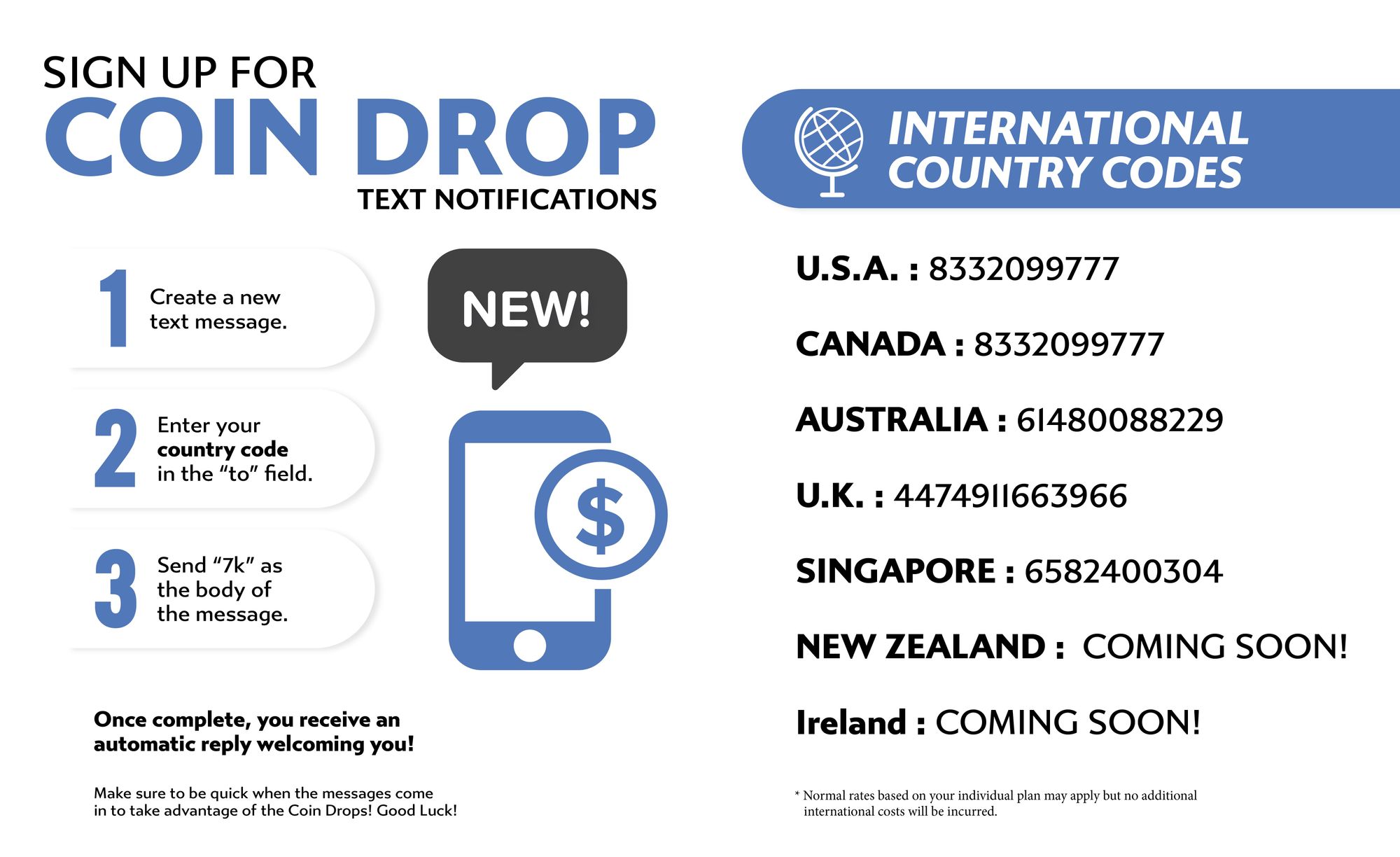 Not sure how to get in on a Coin Drop?
First, make sure you're on our text list.
Here's how:
International Texting
USA: 8332099777
Canada: 8332099777
Australia: 61480088229
U.K.: 4474911663966
Singapore: 6582400304
New Zealand: Coming Soon!
Ireland: Coming Soon!
Instructions:
Open your text message application on your cell phone.
Start a new text message.
Enter the number for your specific country in the "to" field.
Type "7k" into the body of the message.
Hit send and wait for an auto reply welcoming you.
Make sure to be quick the messages come in to take advantage of Coin Drops!
Please note: normal rates based on your individual plan may apply but no additional international costs will be incurred
Next, make sure you're a member of the 7k Exclusive Group on Facebook:
Step 1: In the Facebook search bar, type "7k Exclusive".
Step 2: Click on the "GROUPS" section right under the search bar. Then, look for the "7k Exclusive" group, and click JOIN.
Step 3: After clicking on "join", a window will appear. Answer the questions.
Step 4: Click on the "SUBMIT" button and wait up to 48 hours for your approval!
OR open your camera on any smartphone and scan the QR code in the image above to take you straight to our EXCLUSIVE Facebook group page.
If you have any questions, don't hesitate to contact Customer Care at: 208.314.2587 or by email at support@7kmetals.com.
And finally, log in to your 7k back office before the time of the Coin Drop. At exactly the appointed time, input the access code that you got from the timer on this page, your text or on the FB group, and race to get the coin or coins you want!
We understand that some people don't receive the texts immediately when we send them, so we've added a handy countdown to the top of this page. When the timer reaches zero, the code will automatically display, giving you instant access to the info you need to get the coins you want.
Best of Luck!
Team 7k