It's fall, y'all! It's definitely cooling down here at 7k HQ. The leaves are turning beautiful shades of red, orange, and yellow and it feels like change is in the air. In some ways fall can feel like an ending; the ending of summer, the ending of the growing season, and the season that transitions us into the end of 2023. So, to honor that feeling of ending, we're dropping the final coin in the An American Life: Theodore Roosevelt coin collection. And just like fall, this one is a beauty!
(COLLECTORS' NOTE: don't worry if you didn't get a 2 oz Teddy coin when it dropped. We got some more in and we'll be releasing them in the near future. You CAN still get the whole collection.)
Ready to take a closer look? Scroll down, but first set yourself a reminder alarm for...
Friday, October 6th @ 11am
Mountain Time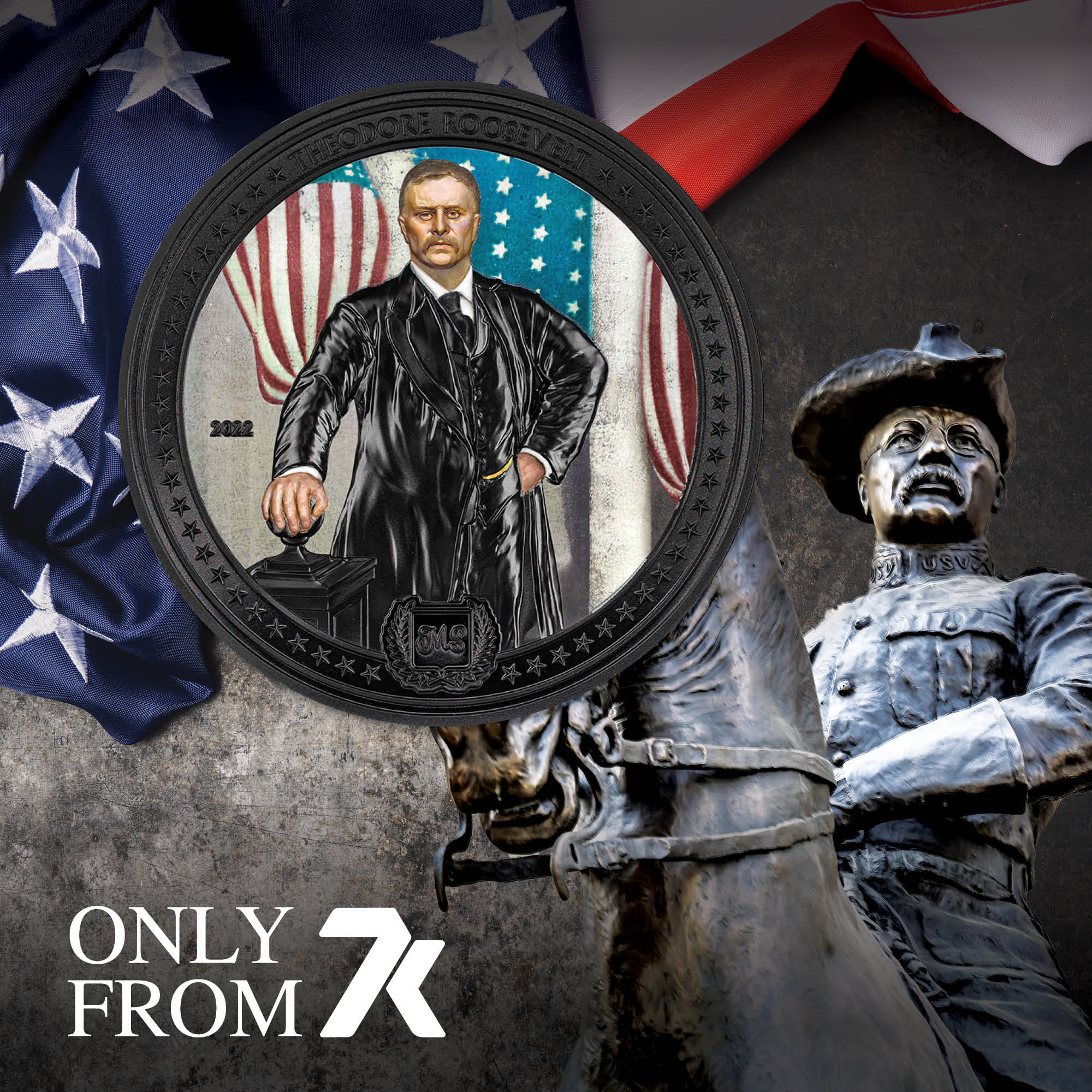 2022 An American Life Theodore Roosevelt 5 oz Silver Coin PF70
Year of Issue: 2022
Country of Issue: Cook Islands
Mint: Mayer Mint
Face Value: 25 Dollars
Coin Weight: 5 Troy Ounces
Metal Purity: 0.999
Metal Composition: Fine Silver
Mintage: 901
Features: Ultra High Relief
Despite an unpleasant introduction to office due to McKinley's assassination, President Theodore Roosevelt served well and capably, using his presidential powers to enrich the lives of the American people where he could and earning himself re-election on his own merit. This Miles Standish-designed, 5 oz fine silver masterpiece, captures the complex character who was Theodore Roosevelt with an Ultra High Relief.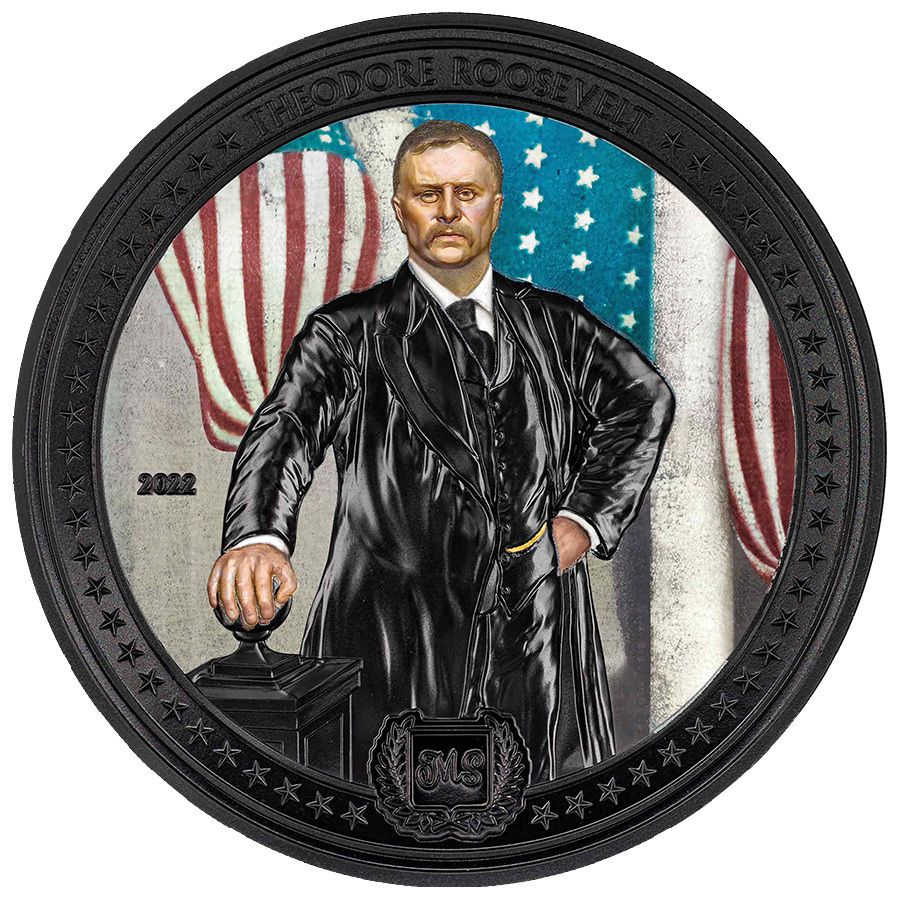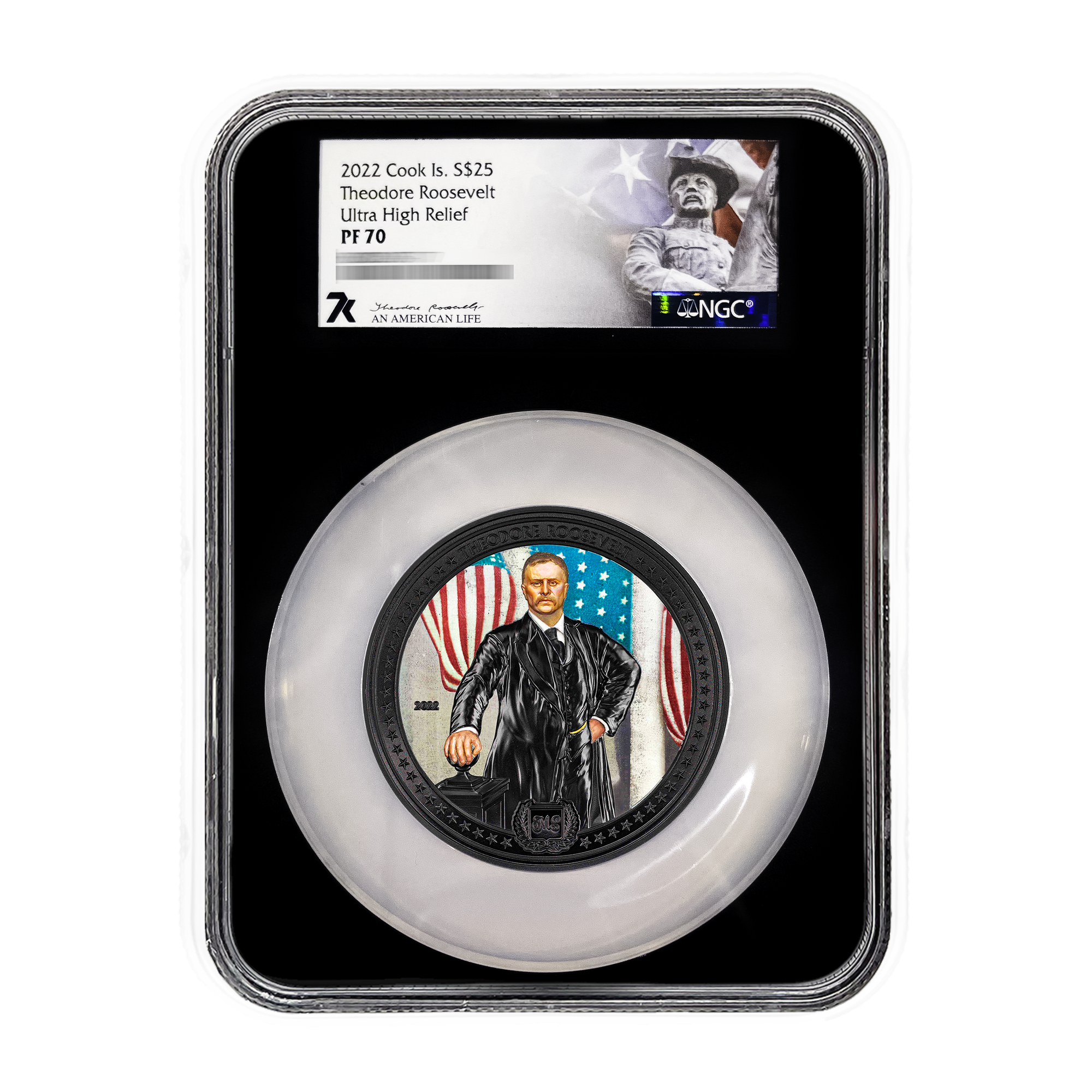 ---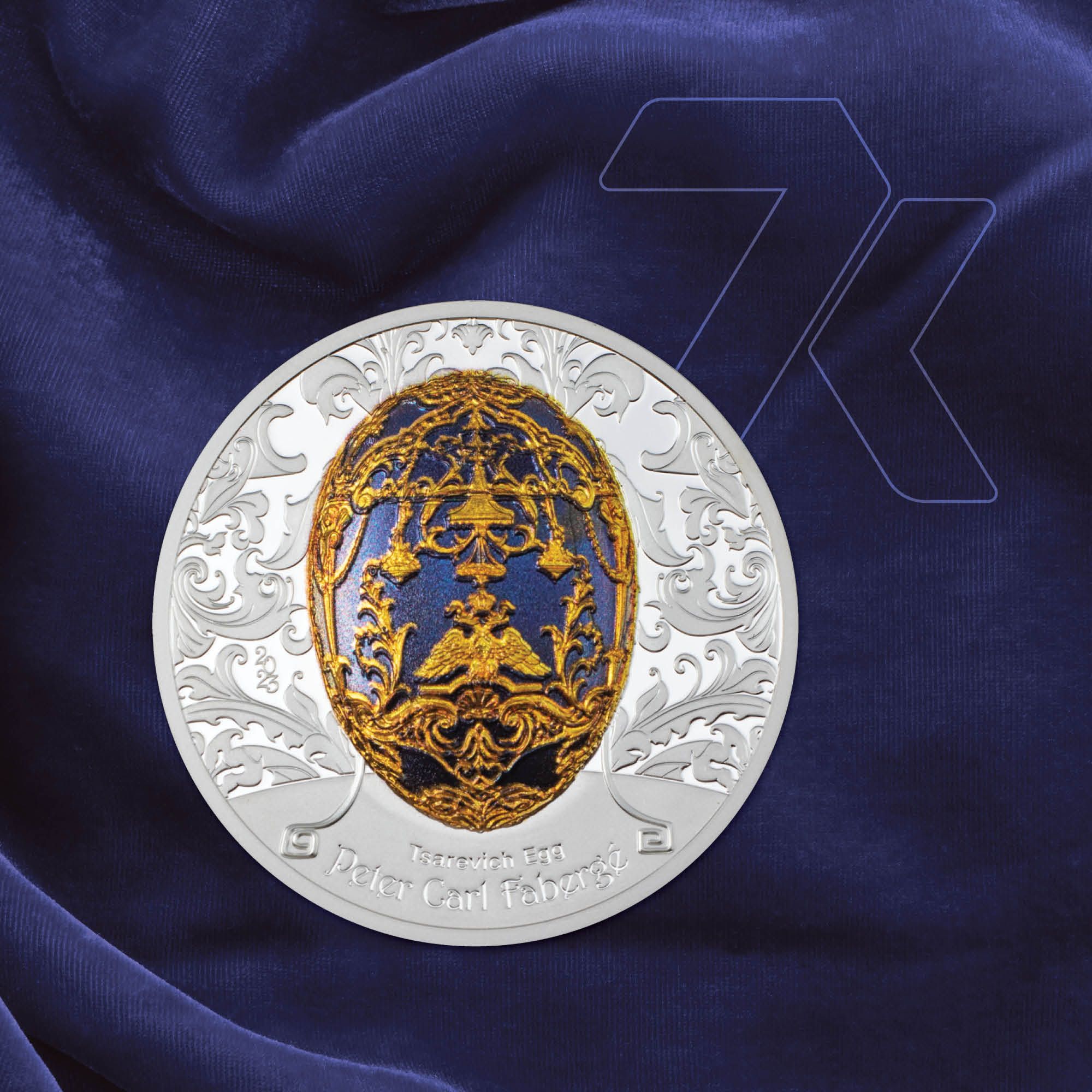 2023 Peter Carl Fabergé Tsarevich Egg 2 oz Silver Coin BU, PF69, & PF70
Year of Issue: 2023
Country of Issue: Mongolia
Mint: Mayer Mint
Face Value: 1000 Togrog
Coin Weight: 2 Troy Ounces
Metal Purity: 0.999
Metal Composition: Fine Silver
Mintage: 888
Features: smartminting®
The 4th edition of the series celebrates another exceptional piece of Peter Carl Fabergé's craftsmanship with this lost and rediscovered treasure – the Tsarevich Egg. The original piece is made of blue lapis lazuli adorned with gold and diamonds. Inside lies a double-headed imperial eagle holding a portrait of Alexei Nikolaevich, the seven-year-old son of Tsar Nicholas II and Tsarina Alexandra Feodorovna. The imperial egg was crafted in 1912 and presented as a gift to Alexei's mother after his miraculous recovery from severe illness. It is currently displayed in the Virginia Museum of Fine Arts in Richmond, US.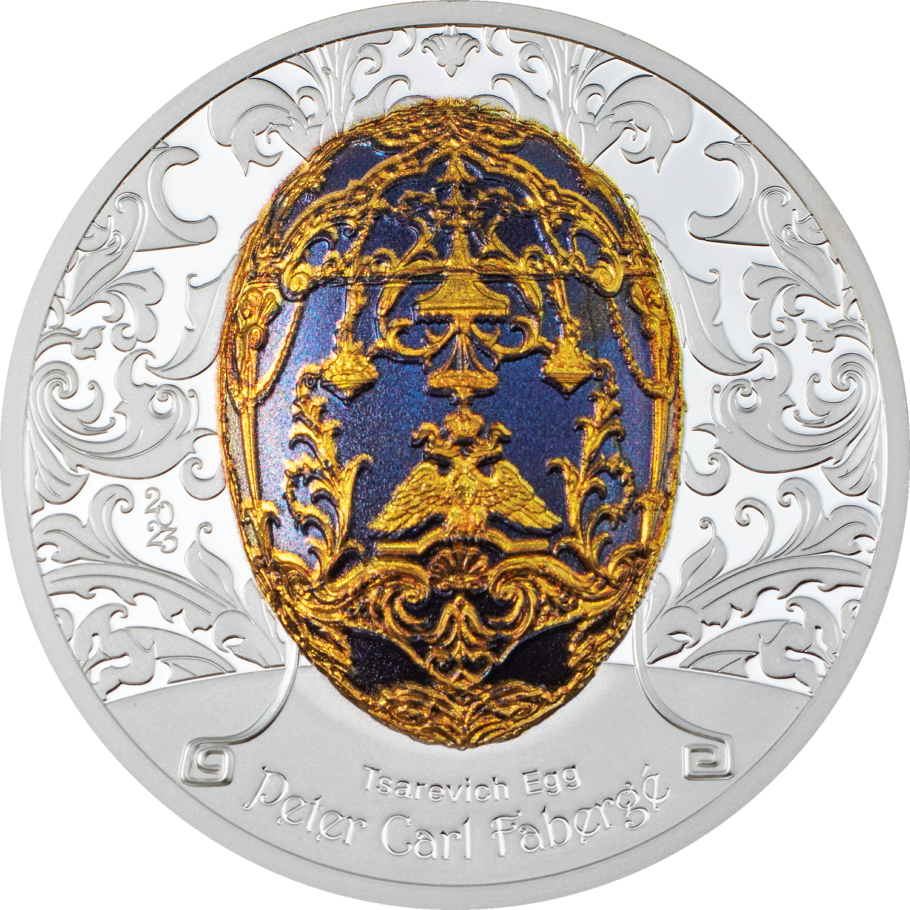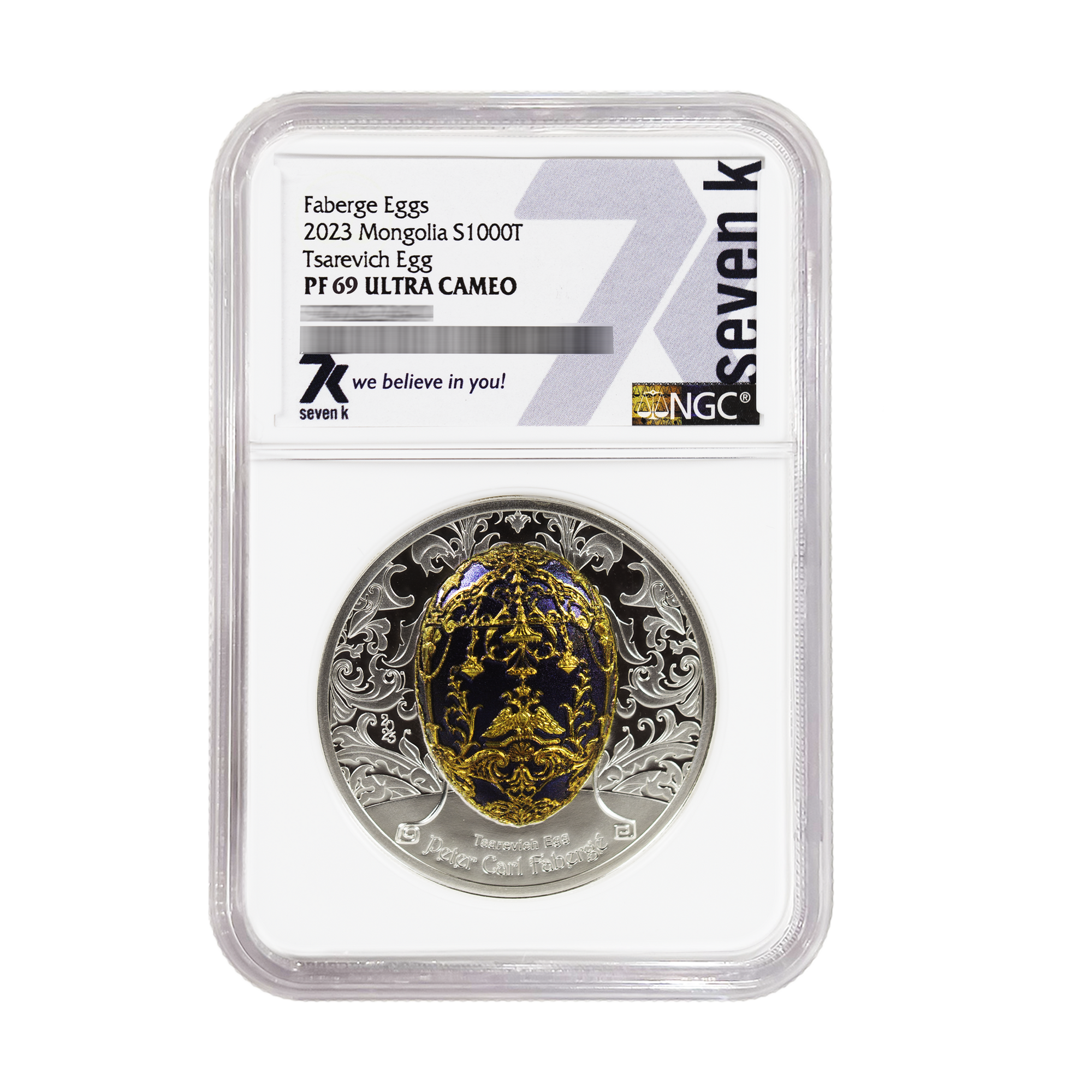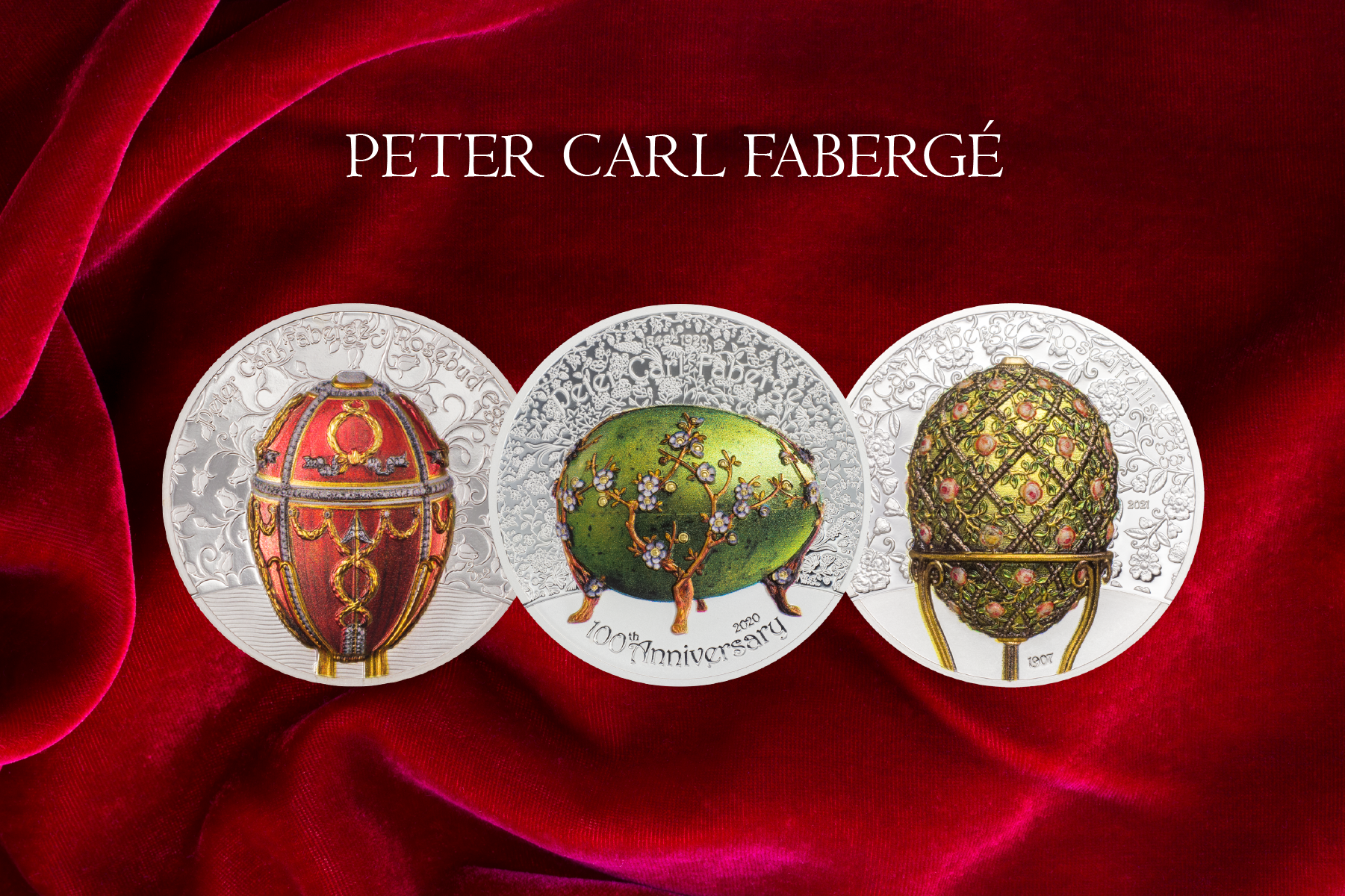 ---
Not Sure How A Coin Drop Works?
Just follow these steps:
A few minutes before the time of the coin drop, log in to your account on 7kmetals.com.



Click the "ACT NOW" button in the coin drop box on your account page. You'll find it under My Offers.


When the timer counts down to zero you'll see the coin drop interface appear. Swipe left until you see (on a touchscreen device), or click on the image (on a computer) of the coin you want.



Click the "I WANT ONE" button underneath the coin description.


Do this for all the coins you want to purchase.

Check your shopping bag to see what you have agreed to purchase.

That's it! That's all there is to it!
A few things to note:
THERE IS NO CODE NEEDED!
If there are multiple grades of a coin, you'll need to select the one you want. Make sure it's highlighted. The system defaults to the PF or MS69, so if you want the PF or MS70, you need to select it.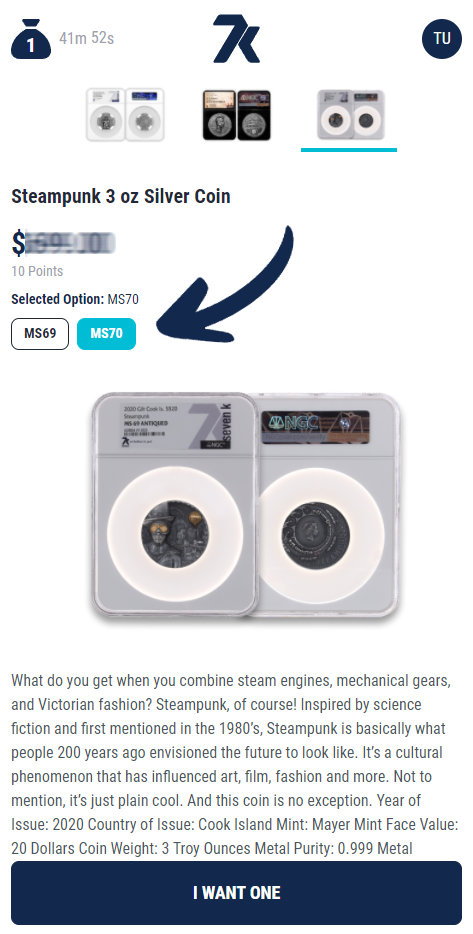 You need to act FAST! The reason we do coin drops is because so many people want a limited number of coins. This is the fairest way we have found to offer these coins. If you see the button underneath a coin flickering between "I Want One" and "Sold Out" it's because people are claiming and then changing their minds about the last few coins.


PRO TIP: People continue to "unshop" throughout the duration of the coin drop. Don't give up if the coin you want sells out in minutes (or seconds!). People will grab them and then change their minds so coins often become available all throughout the drop. KEEP TRYING!
Never Miss Another Coin Drop
1 - Create a new text message.
2 - Enter your country code in the "to" field.
3 - Send "7k" as the body of the message.
Country Codes
USA: 8332099777
CANADA: 8332099777
AUSTRALIA: 61480088229
U.K.: 4474911663966
SINGAPORE: 6582400304
NEW ZEALAND: TBA
IRELAND: TBA
MEXICO: TBA
*Normal rates based on your individual plan may apply, but no additional international costs will be incurred.
Once complete, you will receive an automatic text reply welcoming you!
Make sure to act quickly when the text messages come in so you can take advantage of the Coin Drops. Good luck!