December 2021 Vault Report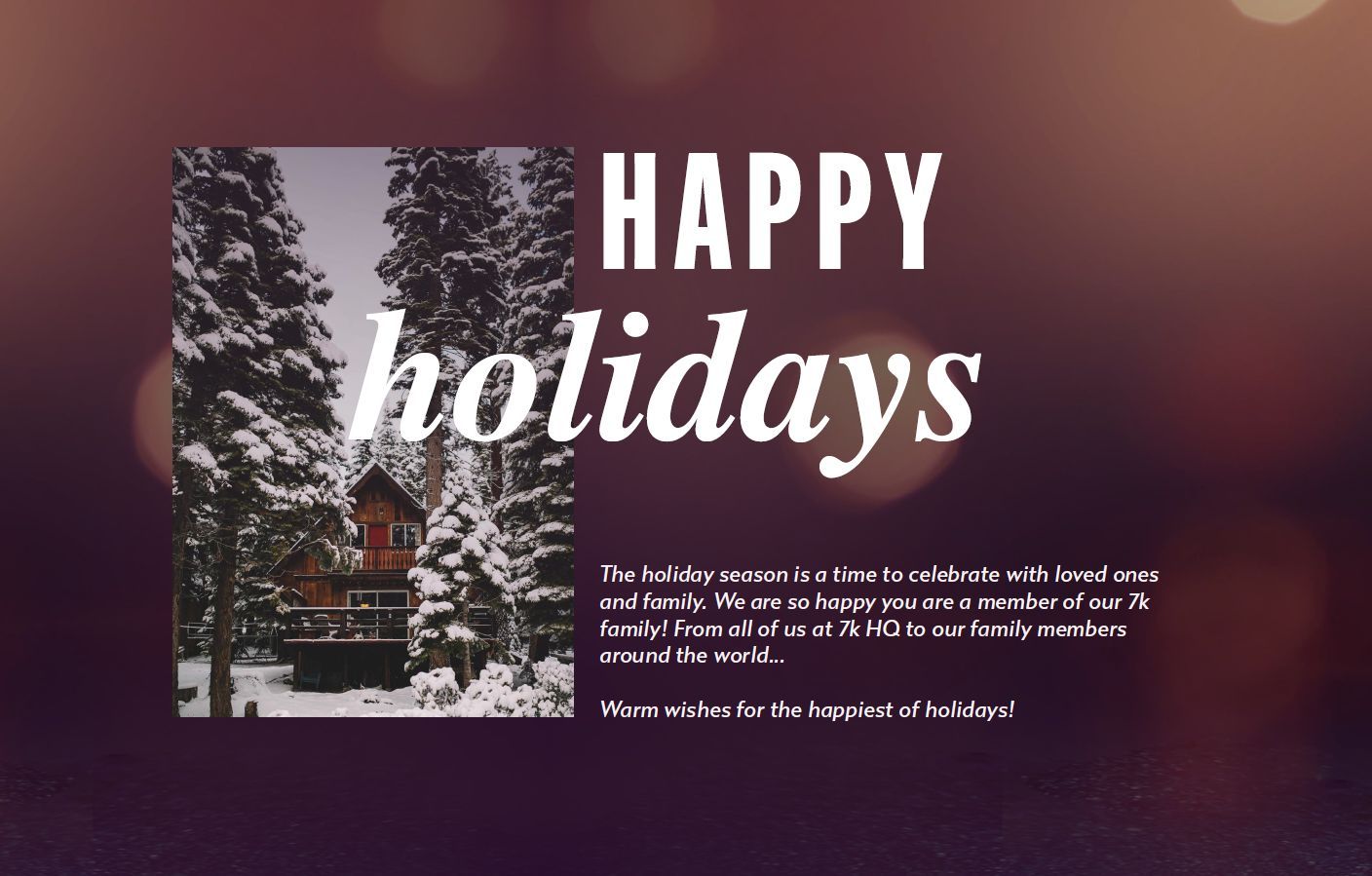 Happy Holidays
The holiday season is a time to celebrate with loved ones and family. We are so happy you are a member of our 7k family! From all of us at 7k HQ to our family members around the world...
Warm wishes from the happiest of holidays!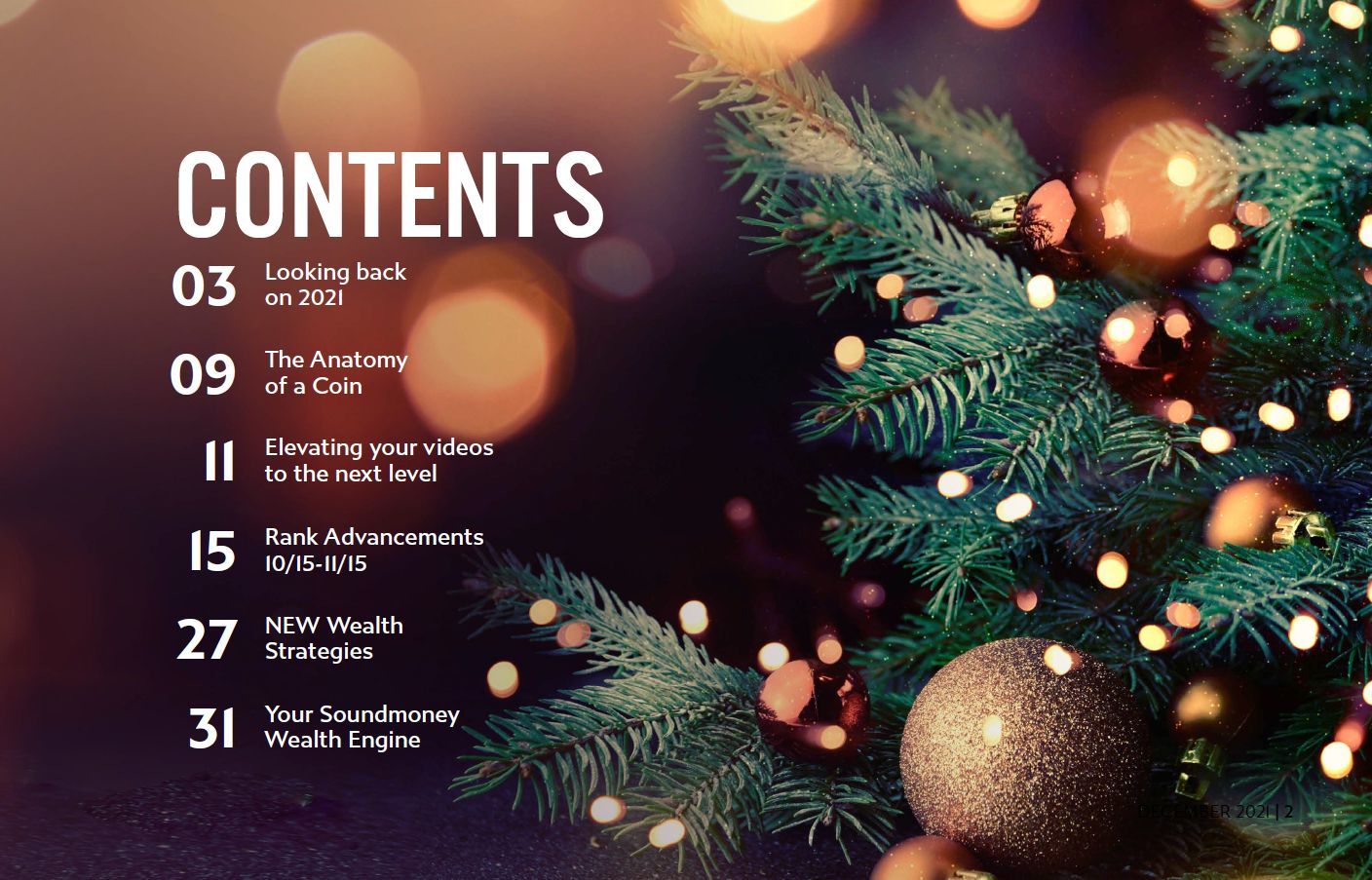 Contents
Looking back on 2021
The Anatomy of a Coin
Elevating your videos to the next level
Rank Advancements 10/15-11/15
NEW Wealth Strategies
Your Soundmoney Wealth Engine
---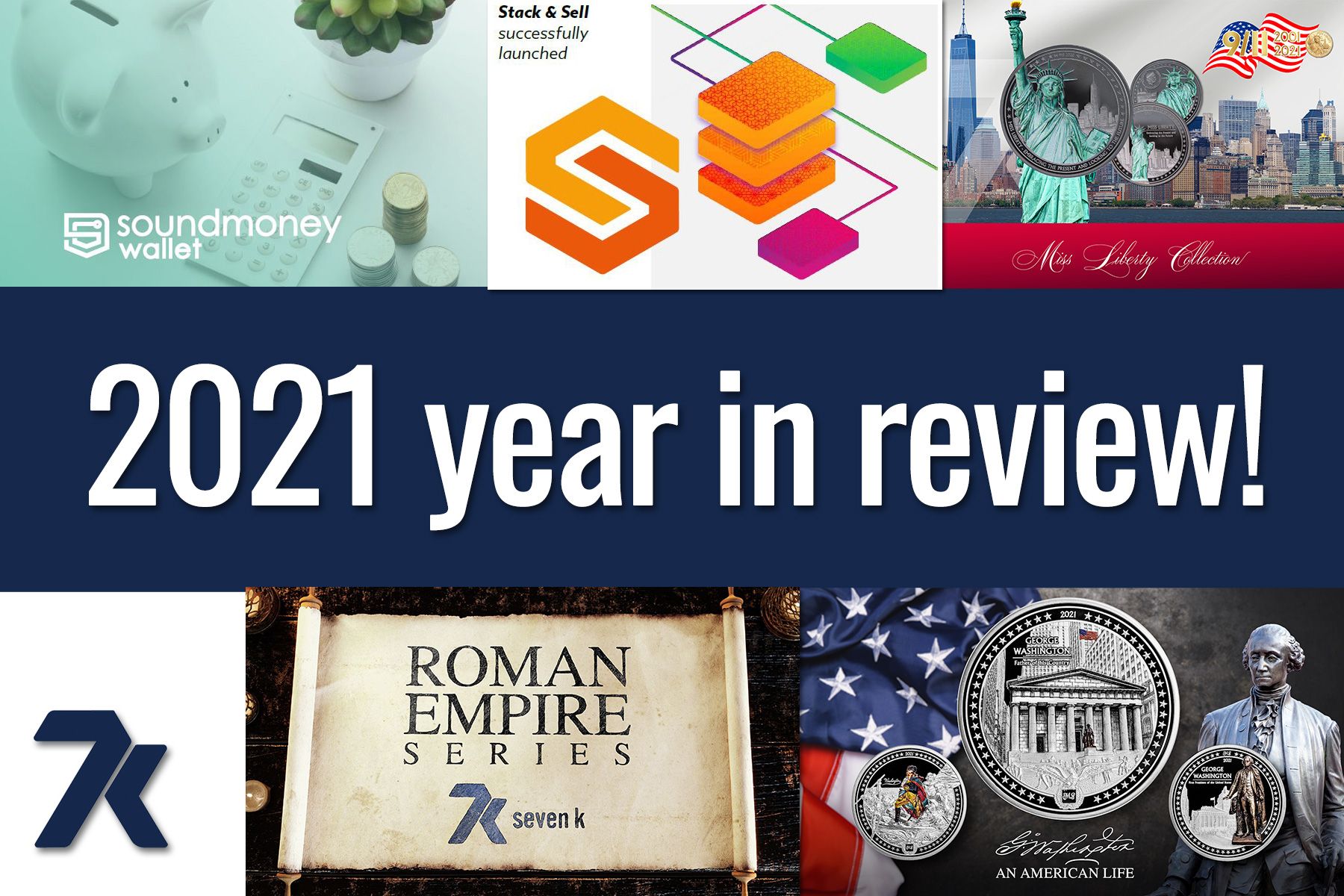 ---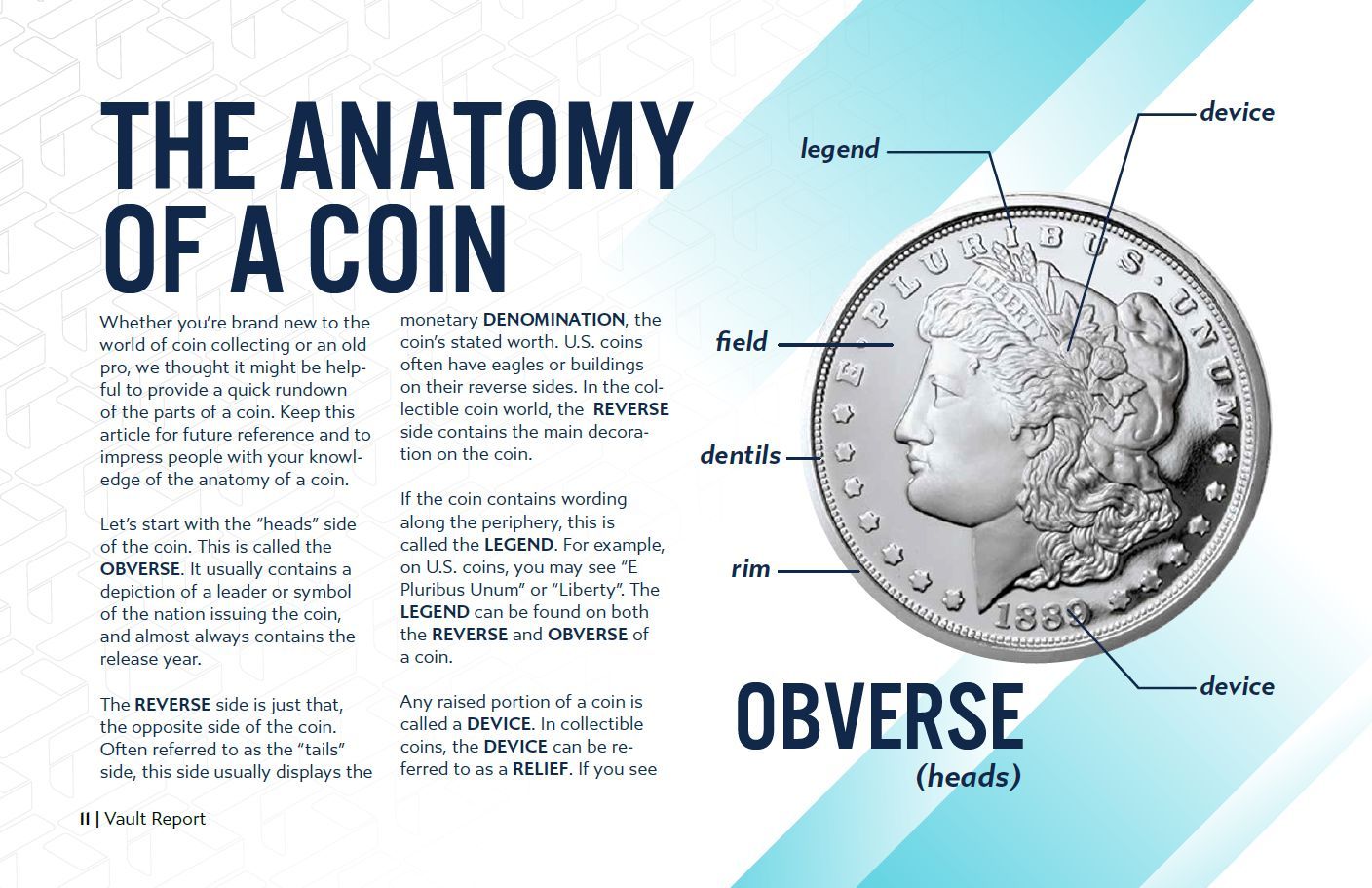 The Anatomy of a Coin
Whether you're brand new to the world of coin collecting or an old pro, we thought it might be helpful to provide a quick rundown of the parts of a coin. Keep this article for future reference and impress people with your knowledge of the anatomy of a coin.
Let's start with the "heads" side of the coin. This is called the OBVERSE. It usually contains a depiction of a leader or symbol of the nation issuing the coin and almost always contains the release year.
The REVERSE side is just that, the opposite side of the coin. Often referred to as the "tails" side, this side usually displays the monetary DENOMINATION, the coin's stated worth. U.S. coins often have eagles or buildings on their reverse sides. In the collectible coin world, the REVERSE side contains the main decoration on the coin.
If the coin contains wording along the periphery, this is called the LEGEND. For example, on U.S. coins, you may see "E Pluribus Unum" or "Liberty". The LEGEND can be found on the both the REVERSE and OBVERSE of a coin.
Any raised portion of a coin is called a DEVICE. In collectible coins, the DEVICE can be referred to as a RELIEF. If you see the words ULTRA HIGH RELIEF in the description of a coin, this is describing the height of the DEVICE.
The EDGE of the coin is sometimes referred to as the third side. A coin's edge can be plain and smooth, reeded, or contain other decorations.
The FIELD of the coin is any flat, smooth, or concave area between the central DEVICE, LEGENDS, or other decoration, and the EDGE. The FIELD of a coin is often either in a PROOF (reflective), decorated, or ANTIQUED finish.
The raised periphery of a coin located along the edge, is called the RIM. It serves to protect design elements from wear.
The MINT MARK is small lettering that indicates the facility in which the coin was produced. United States coinage uses P, D, S, W, O, CC, D, or C for Philadelphia, Denver, San Francisco, West Point, New Orleans, Carson City, Dahlonega and Charlotte. U.S. coinage lacking this marking defaults to Philadelphia the city of the original Mint facilities.
Now you know the name and function of the various parts of a coin. Who knew these small pieces of precious metal had so much going on?
For now, we hope we've given you a helpful resource to refer to when telling others about the fascinating and exciting world of STACKING COINS! Stay tuned for next month as we discuss coin grading!
---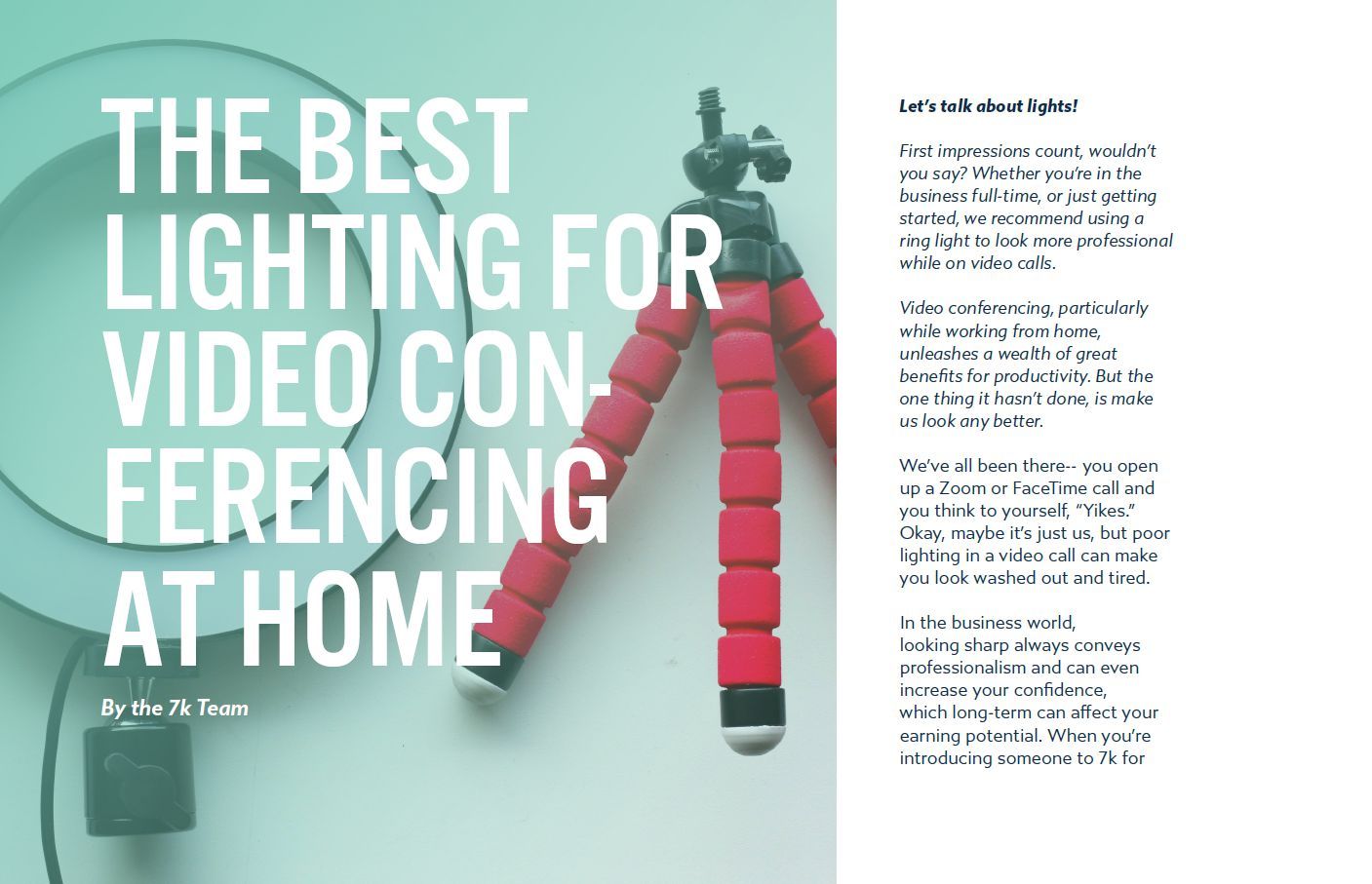 The Best Lighting For Video Conferencing At Home
First impressions count, wouldn't you say? Whether you're in the business full-time, or just getting started, we recommend using a ring light to look more professional while on video calls.
Video conferencing, particularly while working from home, unleashes a wealth of great benefits for productivity. But the thing it hasn't done is make us look better. We've all been there-- you open up a Zoom or FaceTime call and you think to yourself, "Yikes." Okay, maybe it's just us, but poor lighting in a video call can make you look washed out and tired.
In the business world, looking sharp always conveys professionalism and can even increase your confidence, which long-term can affect your earning potential. When you're introducing someone to 7k for the first time, you want to leave a good first impression, right? Get ready to take a peek into the best lighting for video conferencing to help you look AND feel the part.
Fastest Zoom conference call setup : Sit facing a window
To look your best during a conference call while on a budget, sit facing a window. The indirect sunlight from a window fills all the hard edges on your face, just like that picture-perfect "overcast day" photographers love. Note that outdoor light does vary, so your results will change depending on the weather, size of window, and time of day. Although this lighting tip will help, it probably won't give you that professional executive look.
Cheapest flattering light for video : Replace regular lights with Daylight LED bulbs
The most budget-friendly way to improve your video conferencing look is simply to replace your lightbulbs. The goal here is to get consistent color temperature across all your light sources. Daylight LED bulbs will provide maximum warmth and brightness.
Best computer camera lights : a ring light
If you want to stand out during a Zoom call like the world-class executive that you are, use a ring light. Ring lights are highly favored by YouTubers and other video pros because THEY WORK. Now, you don't need to have a career in video to justify the cost. They also tend to be a little bulky, so they're not ideal for on-the-go calls. Ring lights have been used for decades by videographers and cinematographers for beauty shots in TV shows, commercials, and movies. They can do the same for you when you use one as a light for conference calls.
Now, you don't need to have a career in video to justify the cost. They also tend to be a little bulky, so they're not ideal for on-the-go calls. Ring lights have been used for decades by videographers and cinematographers for beauty shots in TV shows, commercials, and movies. They can do the same for you when you use one as a light for conference calls.
Ring Light Question & Answer
Q : Why do ring lights make you look better?
A : Ring lights are meant to make you look your best! The light they produce is soft and forgiving of any wrinkles and blemishes. It takes take of any shadows that might give you away. They also create that distinctive specular highlight in the eyes or "catchlights". This is why professional YouTubers often use ring lights, and they've come down in price since other options have come to light (wink, wink). They are now much more affordable for everyday vloggers or businesspeople who could use a hand with their professional video calls.
Q : How do I even use a ring light?
A : To look your best, make sure your ring light is straight in front of your face and your camera in the middle of the ring. Position yourself with a dark background facing any light in the room, like a window or lamp. If you sit in front of a light source, it's more likely that your features might be darkened or heavily shadowed. Always face the light!
Q : Does the size of a ring light matter?
A : When it comes to ring lights, size does matter. The tiny ones that clip onto your cell phone or those intended for personal makeup probably won't do the job. For high quality video, a 8"-10" ring light works best.
Q : Are ring lights worth it? If so, where can I get one?
If you want an easy way to enhance the quality of your appearance on video, ring lights are worth every penny. They're quick to set up, they require little to no work for you, and they take your video conferencing to the next level. Even better, ring lights are affordable and easy to find. Just drop by any big retailer like Walmart or Target, or even kick up your feet and order it off of Amazon, and you'll be sure to find a great ring light.
---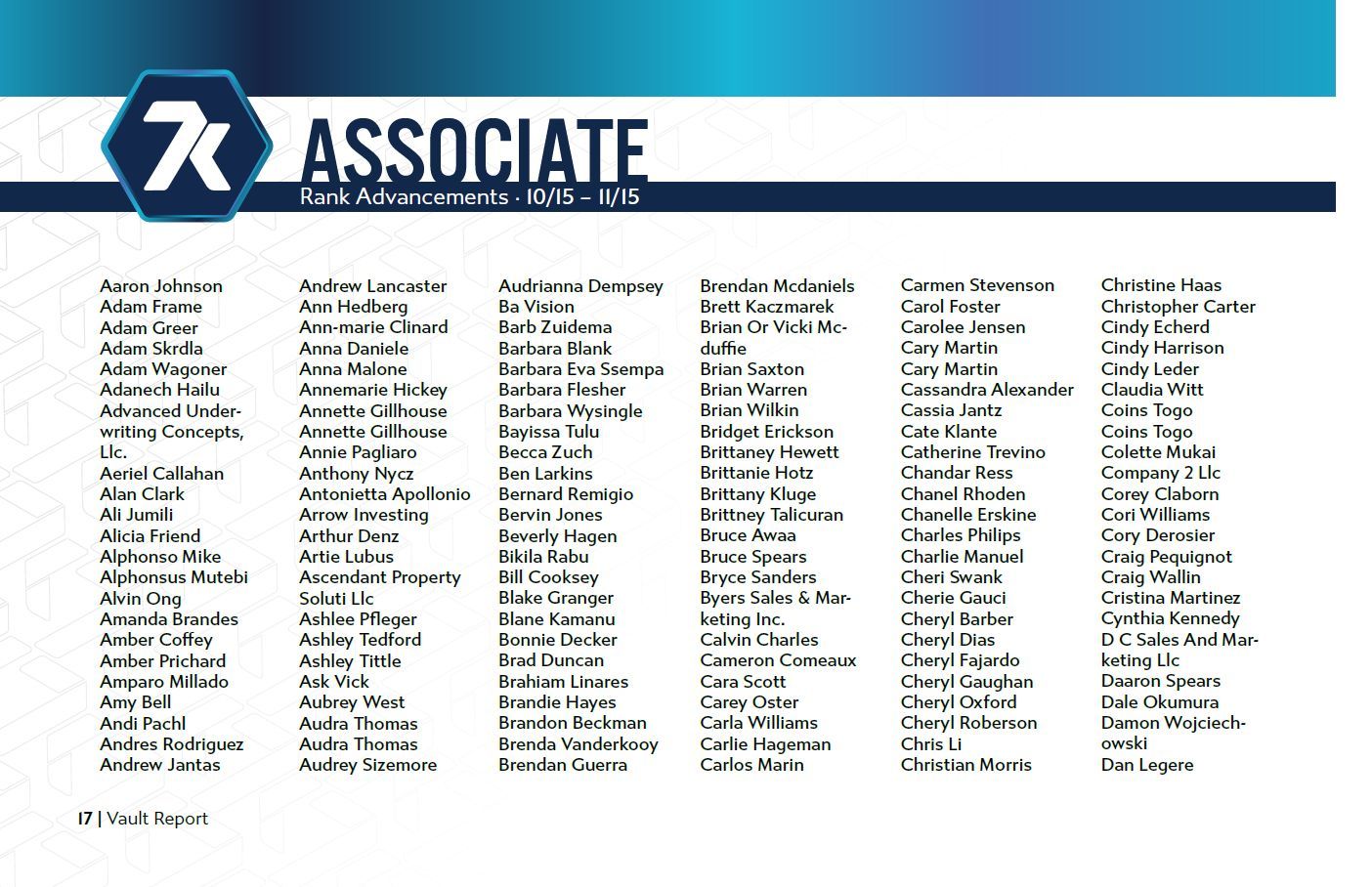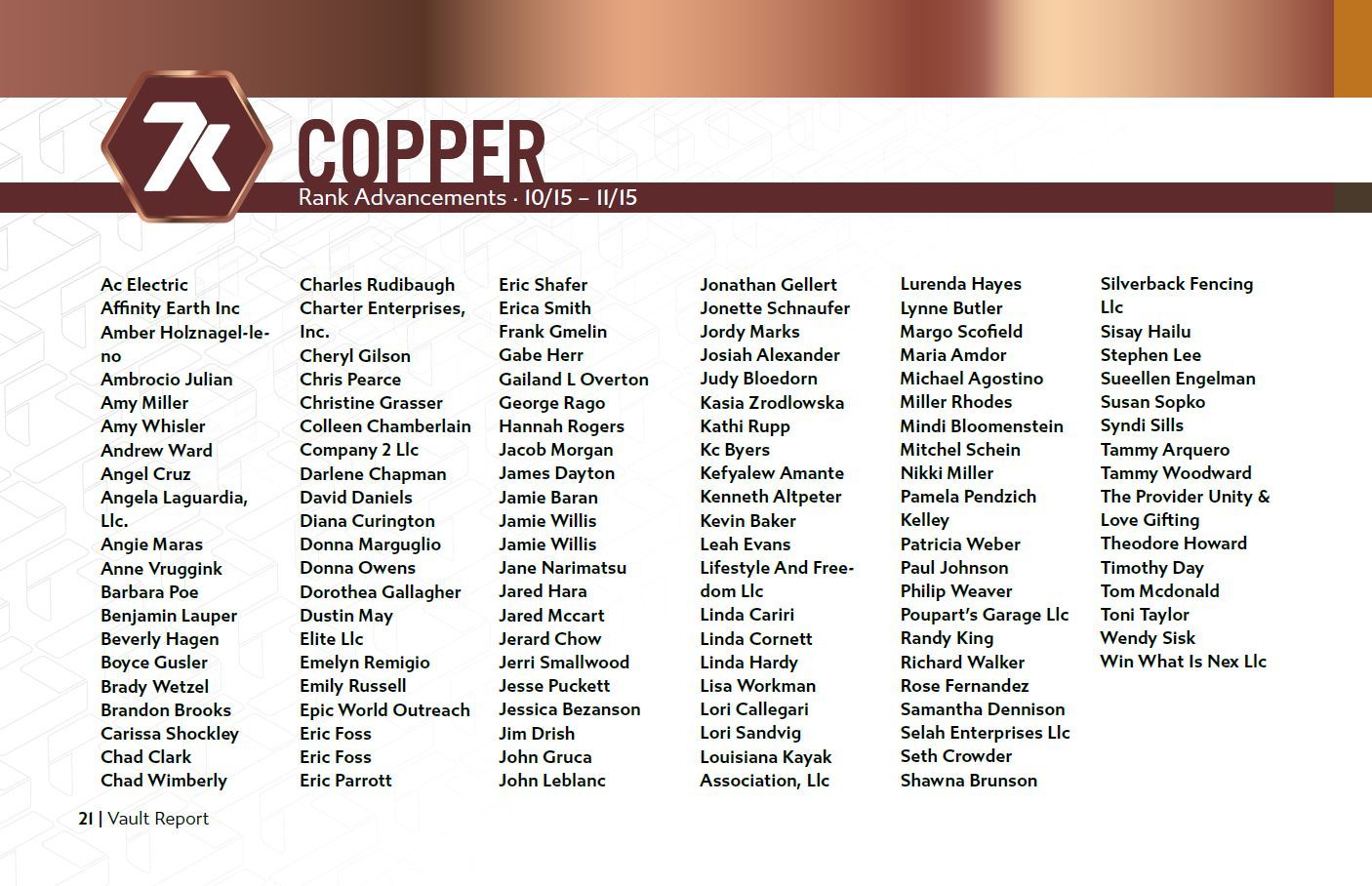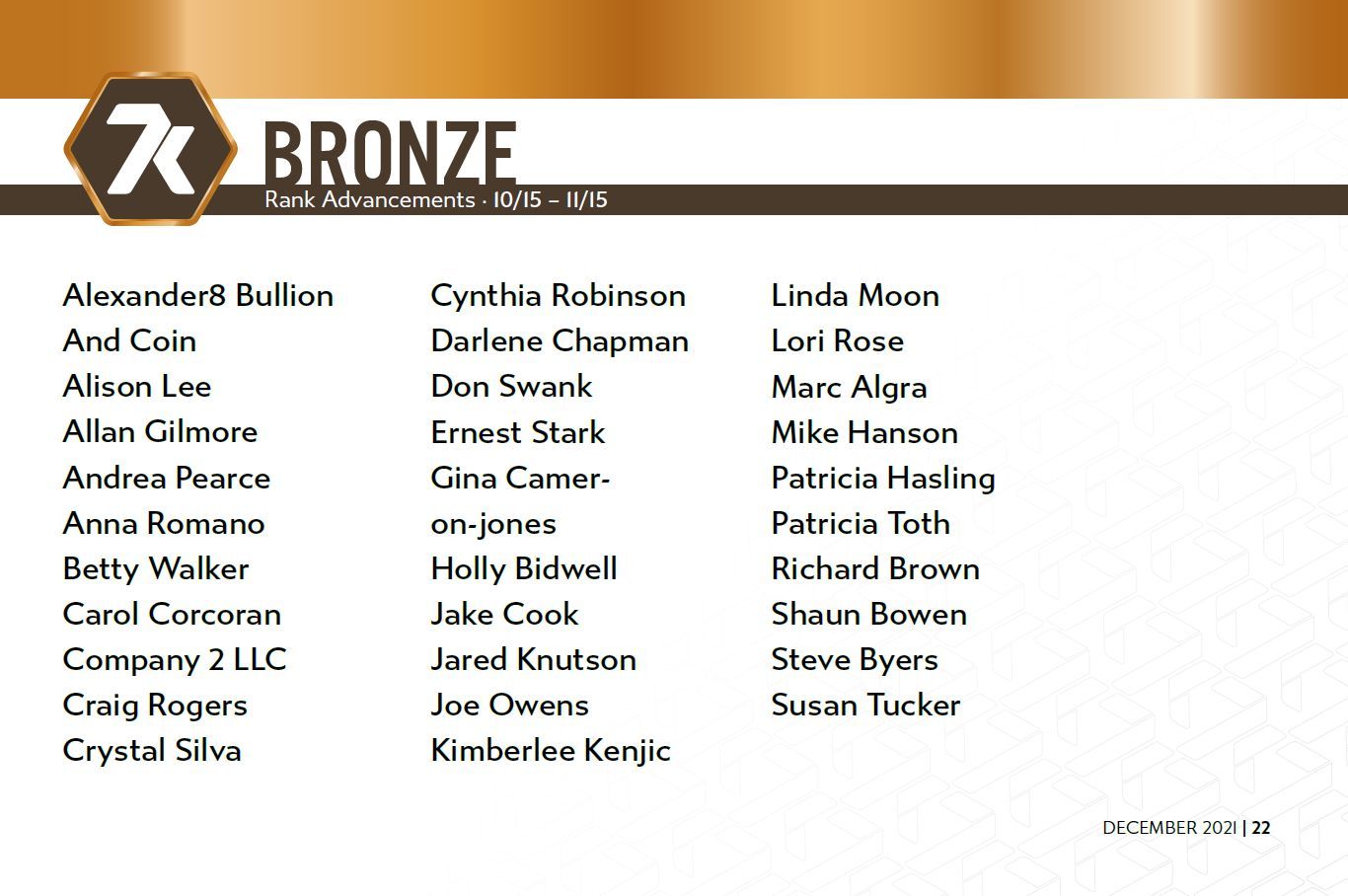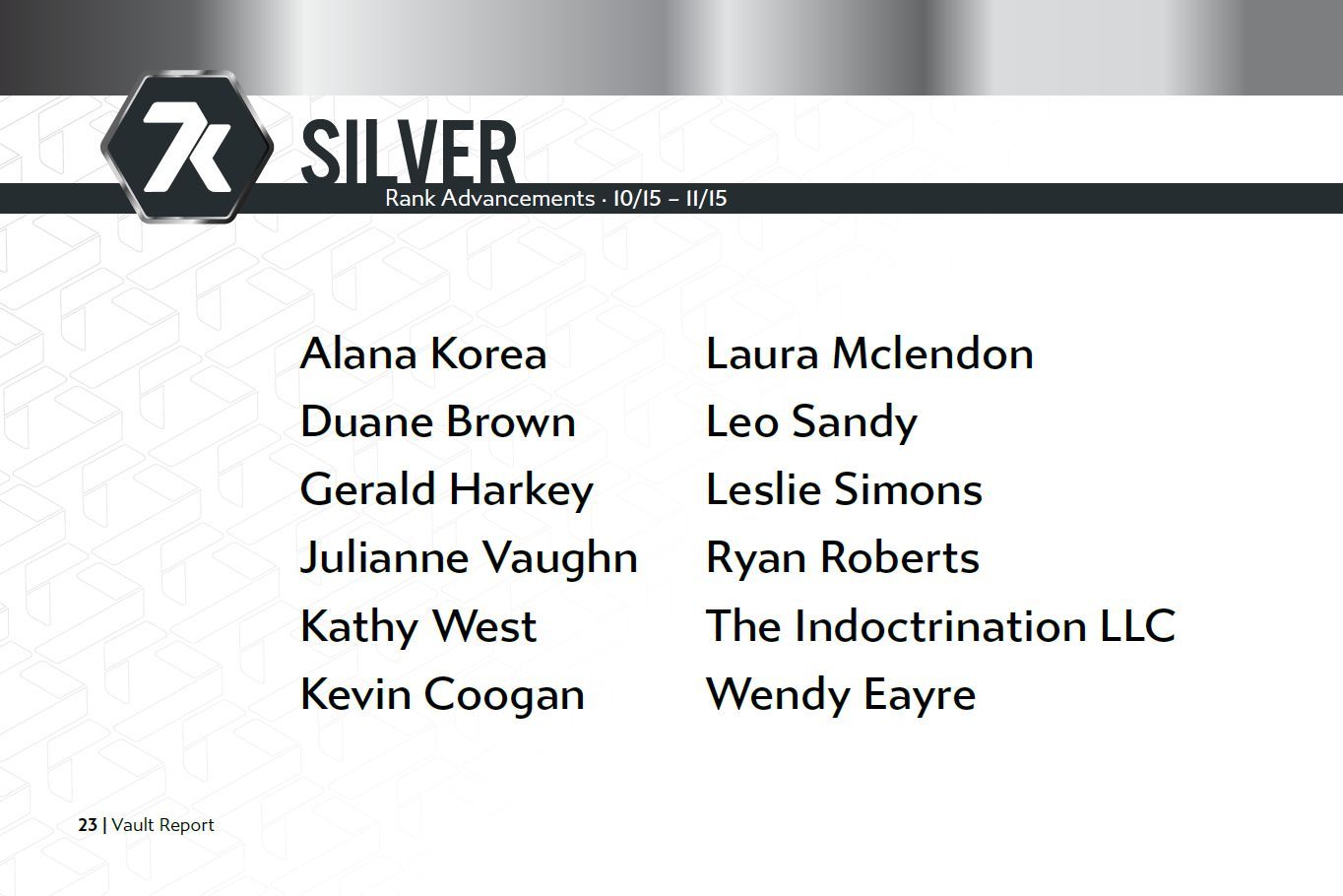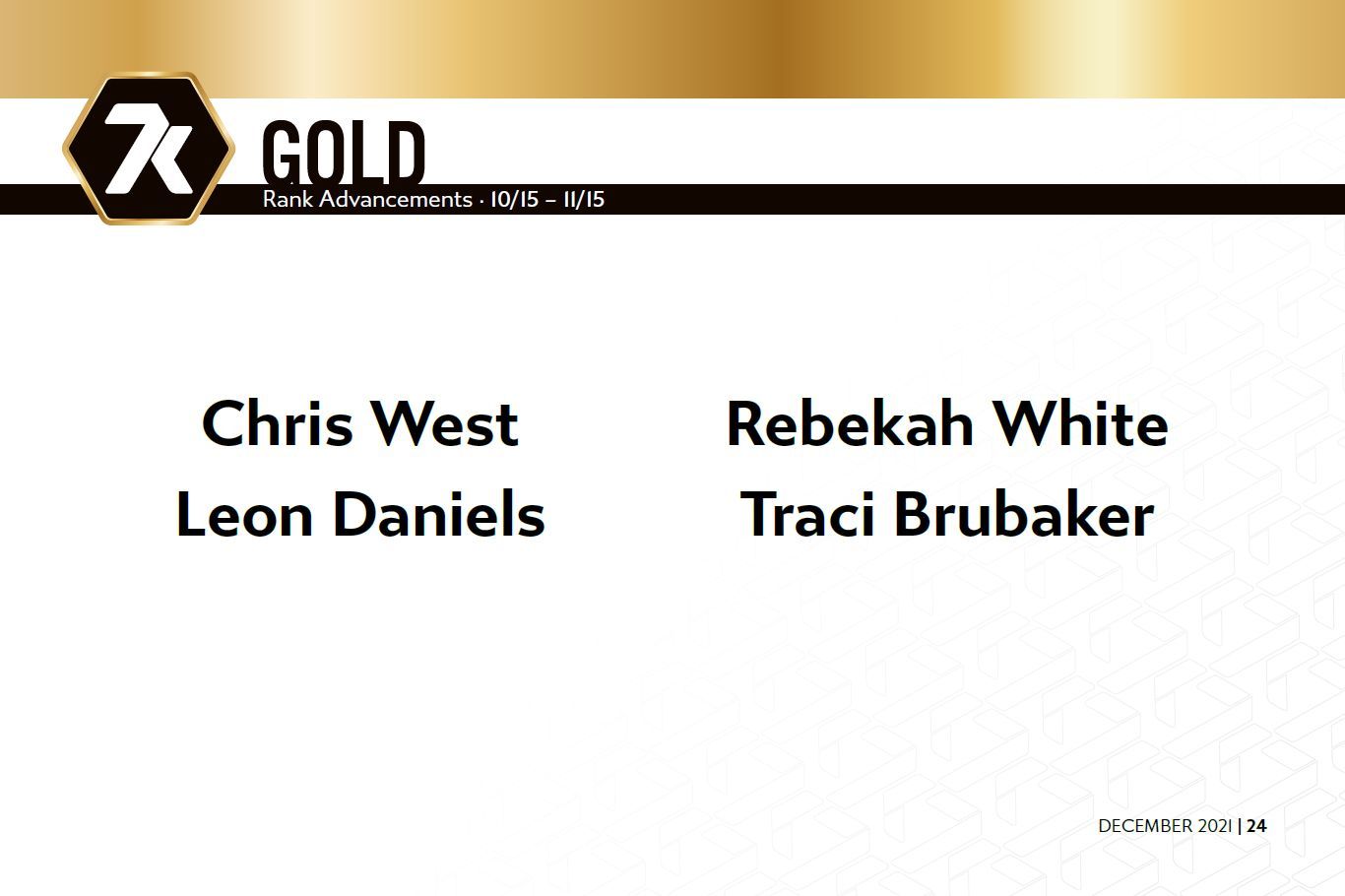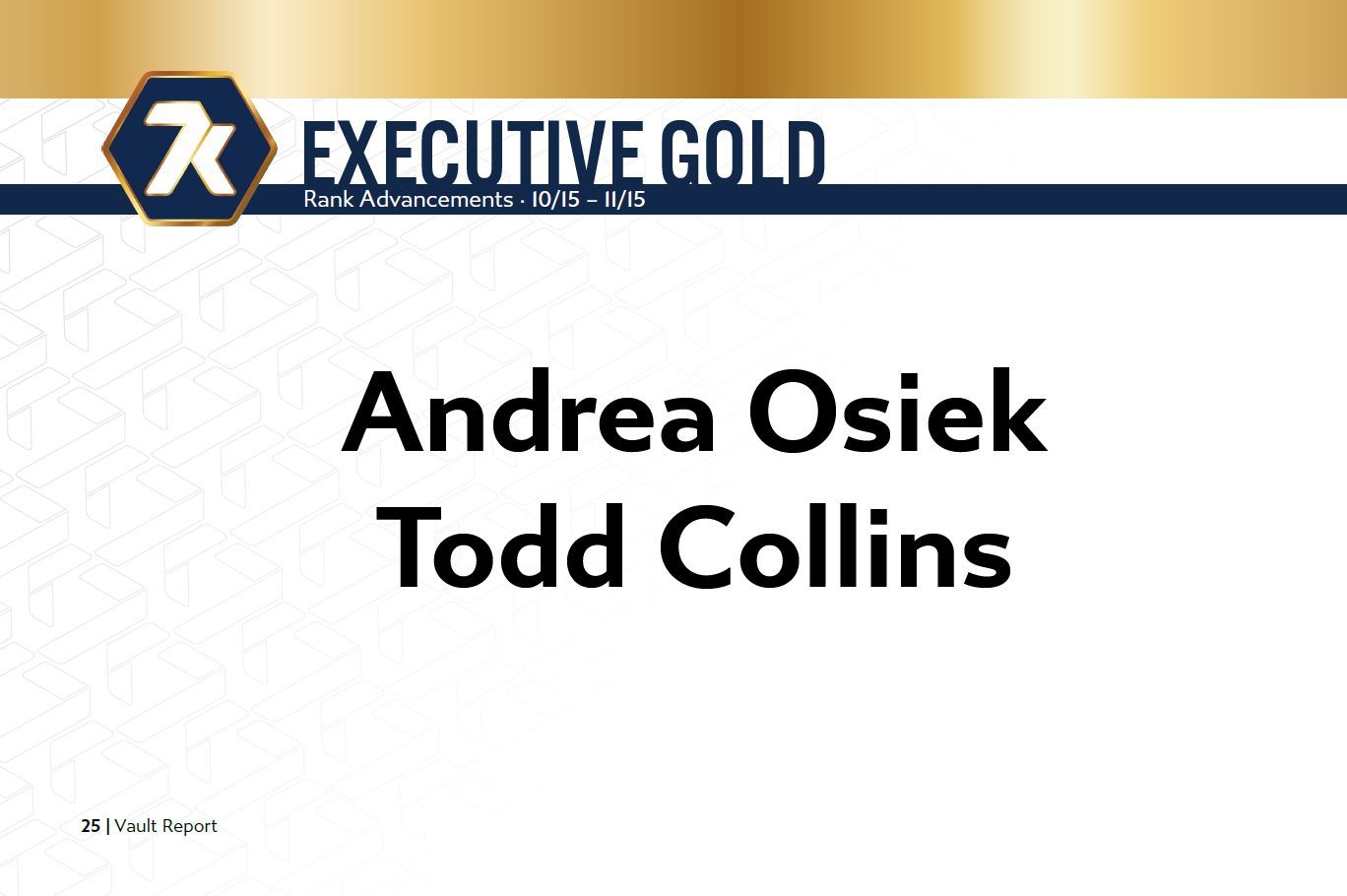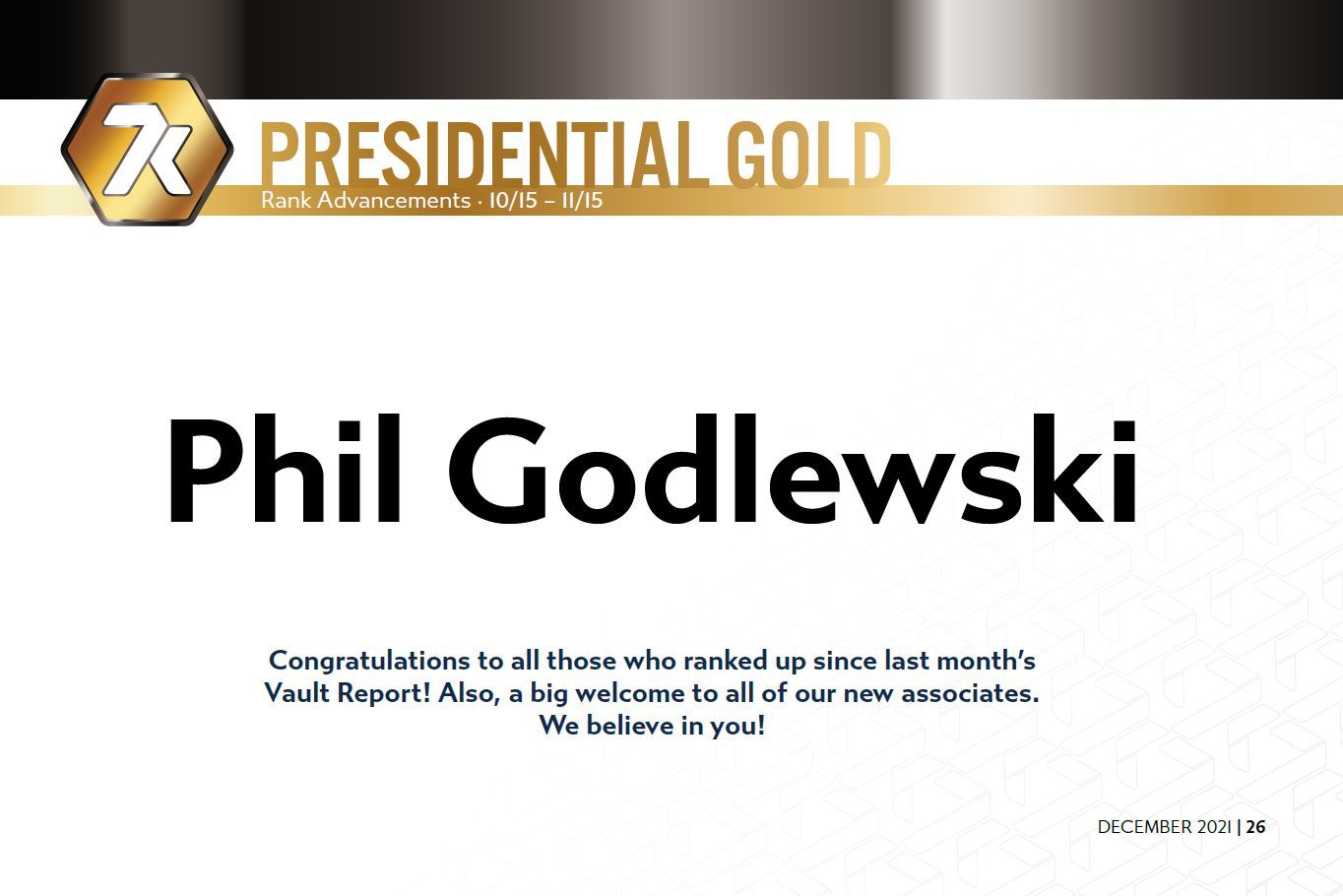 ---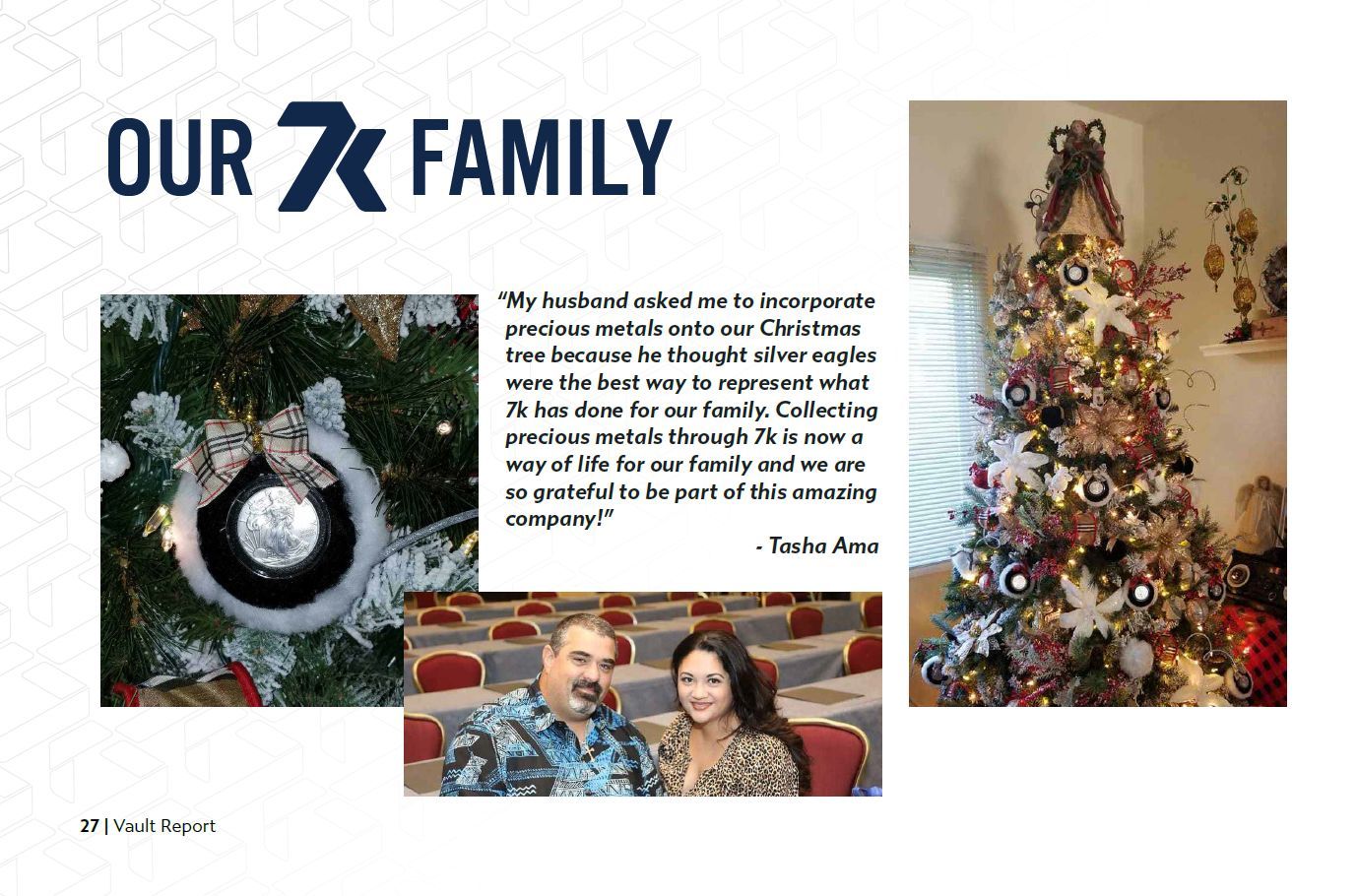 Our 7k Family
"My husband asked me to incorporate precious metals onto our Christmas tree becaues he thought silver eagles were the best way to represent what 7k has done for our family. Collecting precious metals through 7k is now a way of life for our family and we are so grateful to be part of this amazing company!"
Tasha Ama
---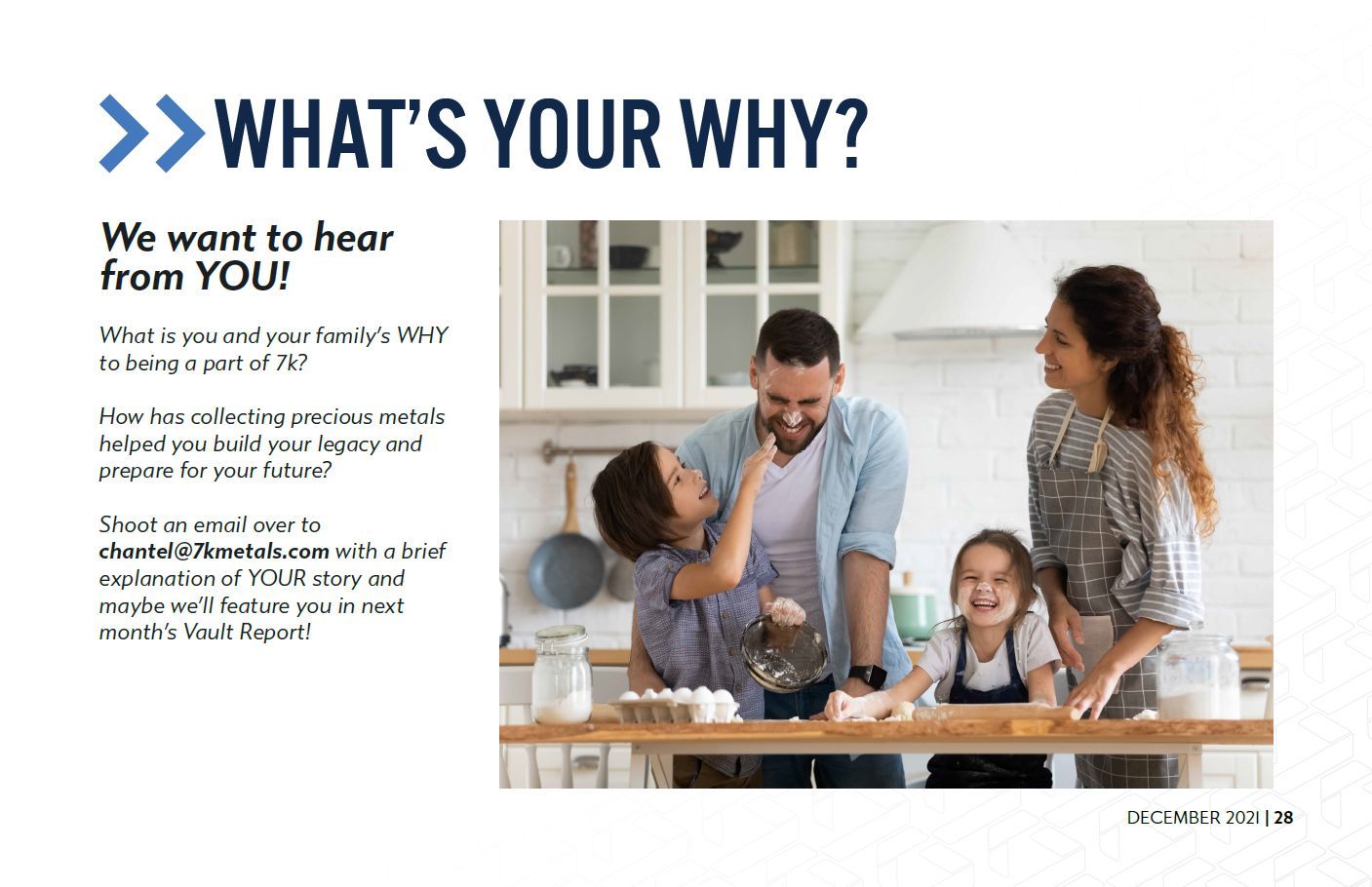 What's Your Why?
We want to hear from YOU!
What is you and your family's WHY to being a part of 7k?
How has collection precious metals helped you build your legacy and prepare for your future?
Shoot an email over to chantel [at] 7kmetals.com with a brief explanation of YOUR story and maybe we'll feature you in next month's Vault Report!
---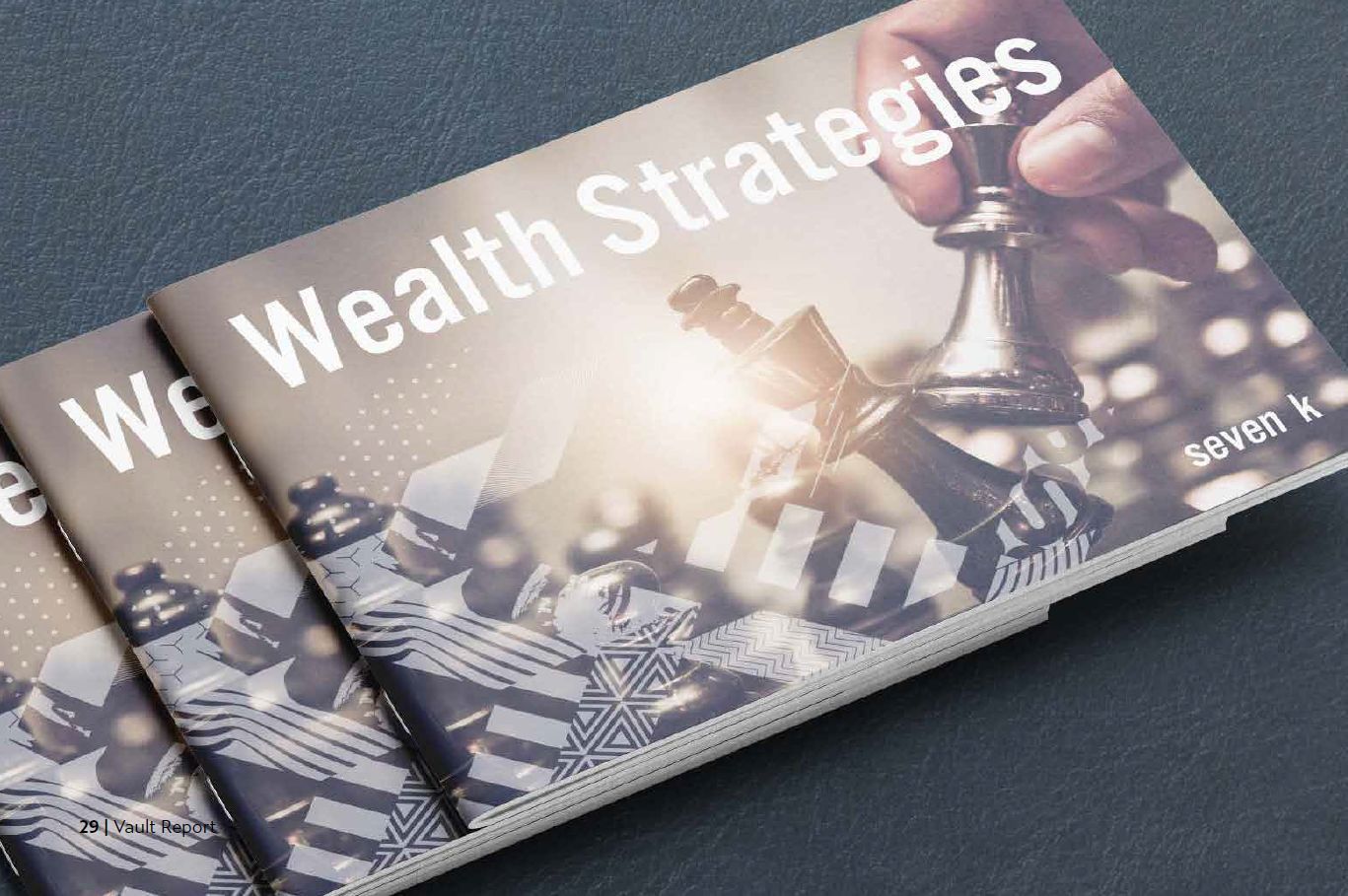 A Whole New Strategy!
There are lots of choices when it comes to protecting and growing your wealth. The challenge is that most families don't know where to start to generate a robust wealth portfolio and legacy.
The new 7k Wealth Strategies book offers a clear and visual path that will help millions of families around the world start constructing a solid plan using one of the longest-lasting assets on the planet.
Real-world data shows how the dollar is losing its buying power moving, how soundmoney™ has been a solid defensive strategy used by wealthy families and world governments for ages, how collectibles serve as a powerful offensive strategy for you today, and how the robust member benefits found in the 7k membership can help move you one step closer to your goals.
Check out the new PowerPoint presentation or Keynote versions, as well as the updated books for order on your website!
"Learn how 7k provides an offensive strategy for creating and protecting your wealth and legacy."
---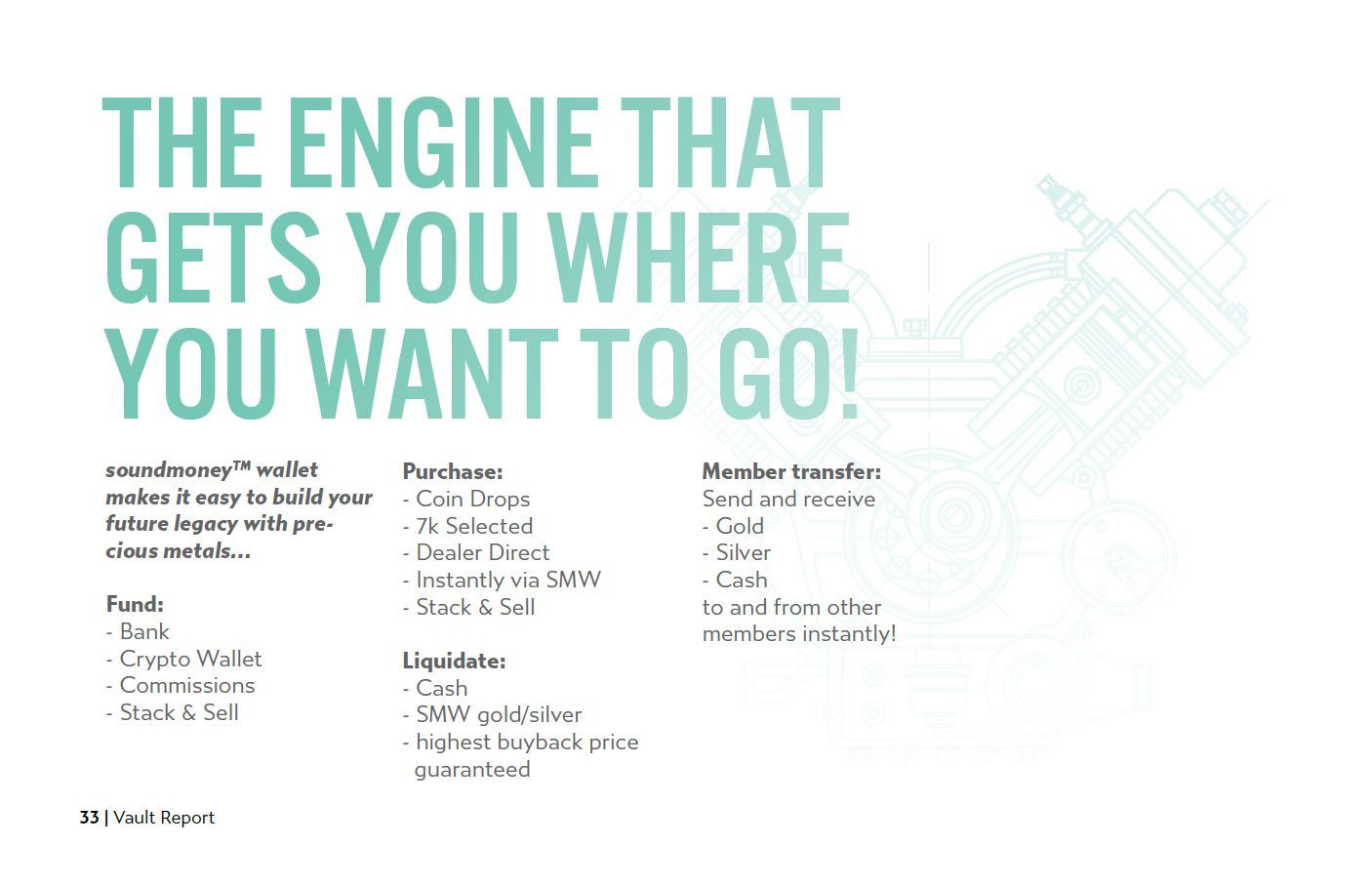 The Engine That Gets You Where You Want To Go!
soundmoney wallet makes it easy to build your future legacy with precious metals...
Fund:
Bank
Crypto Wallet
Commissions
Stack & Sell
Purchase:
Coin Drops
7k Selected
Dealer Direct
Instantly via SMW
Stack & Sell
Liquidate:
Cash
SMW gold/silver
highest buyback price guaranteed
Member Transfer:
Send and Receive
Gold
Silver
Cash
to and from other members instantly!
---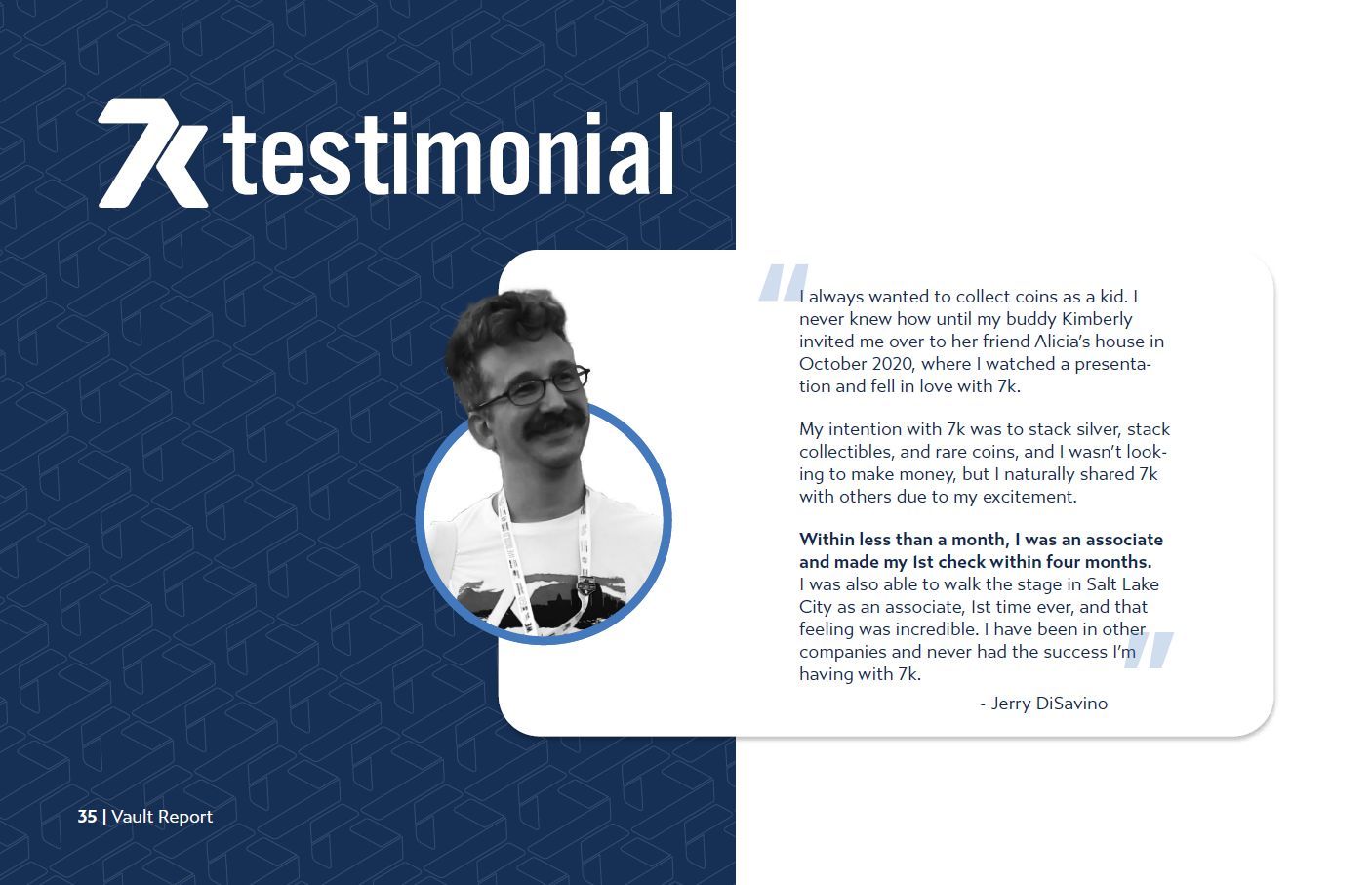 "I always wanted to collect coins as a kid. I never knew how until my buddy Kimberly invited me over to her friend Alicia's house in October 2020, where I watched a presentation and fell in love with 7k.

My intention with 7k was to stack silver, stack collectibles, and rare coins, and I wasn't looking to make money, but I naturally shared 7k with others due to my excitement.

Within less than a month, I was an associate and made my first check within four months. I was also able to walk the stage in Salt Lake City as an associate, 1st time ever, and that feeling was incredible. I have been in other companies and never had the success I'm having with 7k."

Jerry DiSavino
---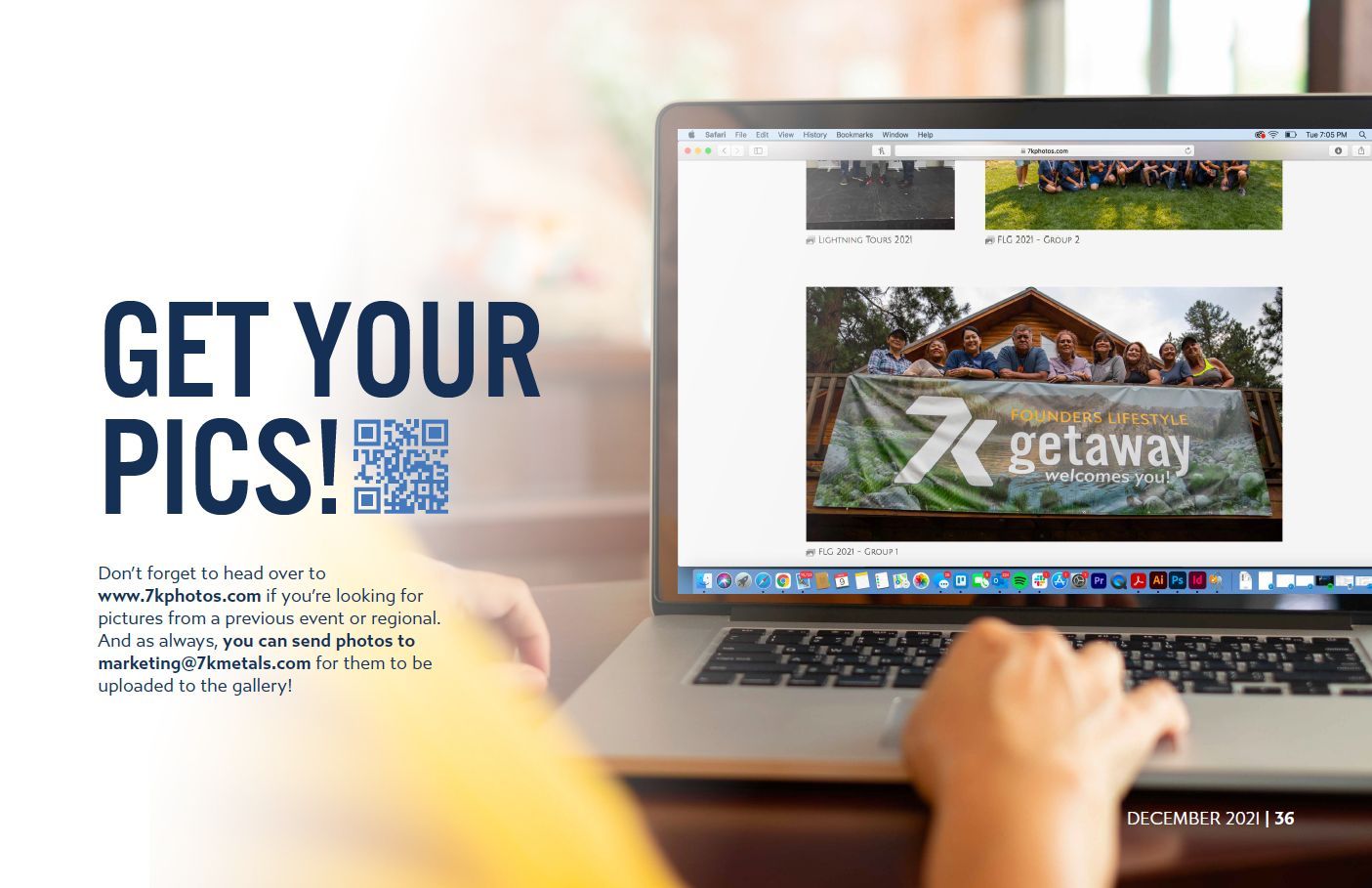 GET YOUR PICS!
Don't forget to head over to www.7kphotos.com if you're looking for pictures from a previous event or regional. And as always, you can send photos to marketing@7kmetals.com for them to be uploaded to the gallery!