Congratulations to Miles Standish!
7k is thrilled to add our congratulations to Miles Standish for being named one of the Top 10 Most Influential People in Numismatics from 1960-2020 by Coin World magazine. According to Coin World … "Without the numerous accomplishments of these 10 individuals, today's hobby and today's market would be much different than it is."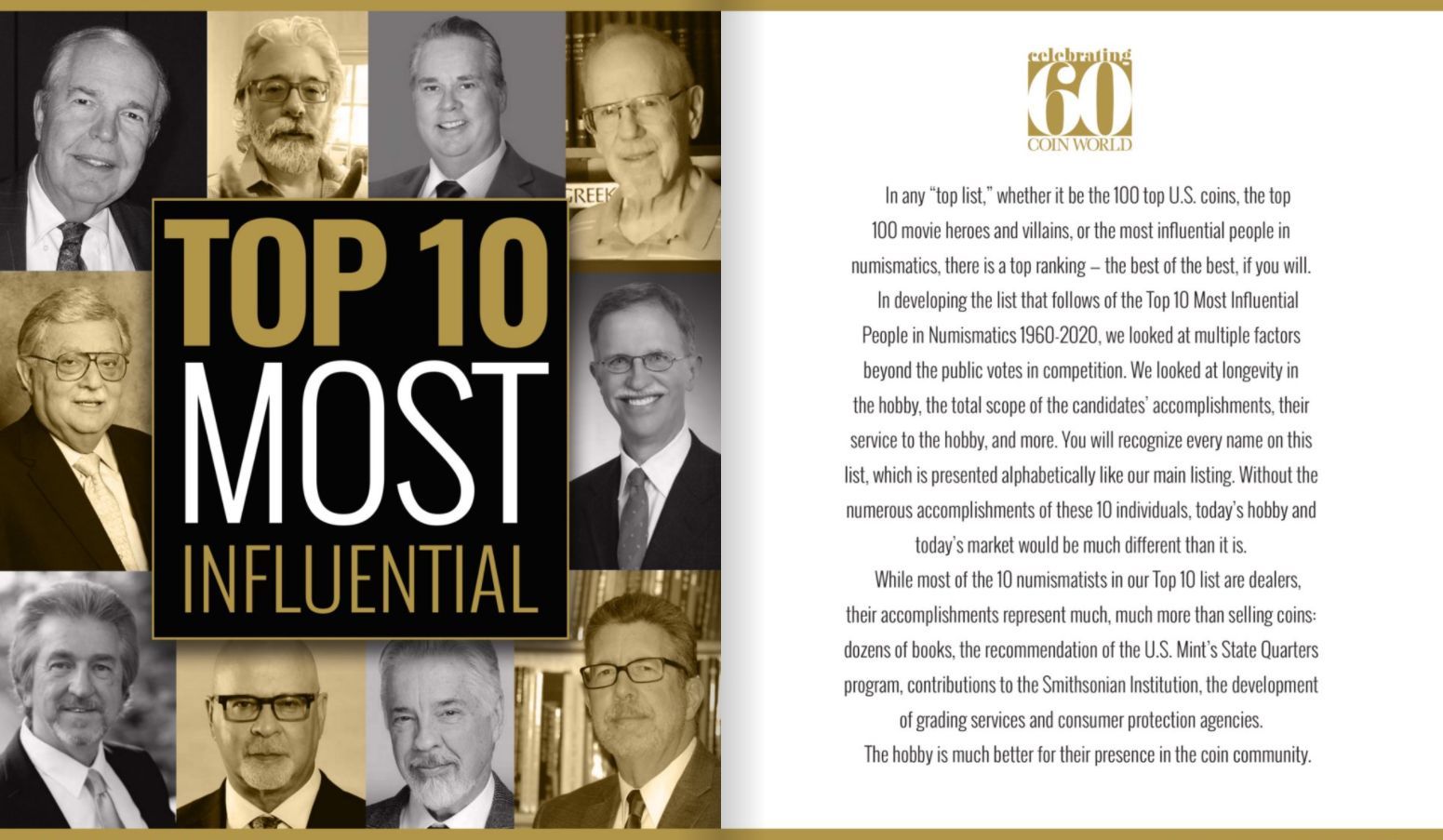 And the same is true for 7k! Miles Standish has worked closely with us to design and develop some of our most sought-after collectibles. Starting with our first joint endeavor, the 1 oz Miss Liberty silver coin, and continuing on to our stunning White House coin series, Miles has proven to be a true mover and shaker in the coin industry. And we're not even close to done yet!
To give you a bit of background on who Miles Standish is and his 35 year career in the precious metals industry, here's a list of just a few of his accomplishments:
· VP at Numismatic Guaranty Corp (NGC) since 2015
· First full-time coin grader at PCGS, back in 1987
· Authored numerous award-winning articles, books, and columns
· Graded many of the greatest U.S. rarities, such as the finest 1913 Liberty Head 5-cent coin and the finest Class I 1804 Draped Bust dollar
· Created the first encapsulation holder housing a U.S. coin
· Instrumental in the U.S. Mint's State Quarter program
We think it's safe to say we all owe Miles a debt of gratitude for helping to shape the coin industry into what it is today. We look forward to working together to maximize his impact on the 7k community and the coin world far into the future. Miles Standish and 7k, making the world a better place together!
---
Read the article in Coin World: