Here at 7k HQ the sun is shining, school is ending for the year, graduations are happening, and summer is just about to start. We're feeling good and hoping our 7k fam is too! But just in case you need a little pick me up to start off the month of June, we're going to drop some gorgeous coins--cause nothing feels better than adding awesome coins to your awesome stack, right?
Want to see them?
They're coming right up, but first (you know the drill) set a reminder alarm for...
Friday, June 2nd @ 12pm Noon
Mountain Time
Now, on to the coins!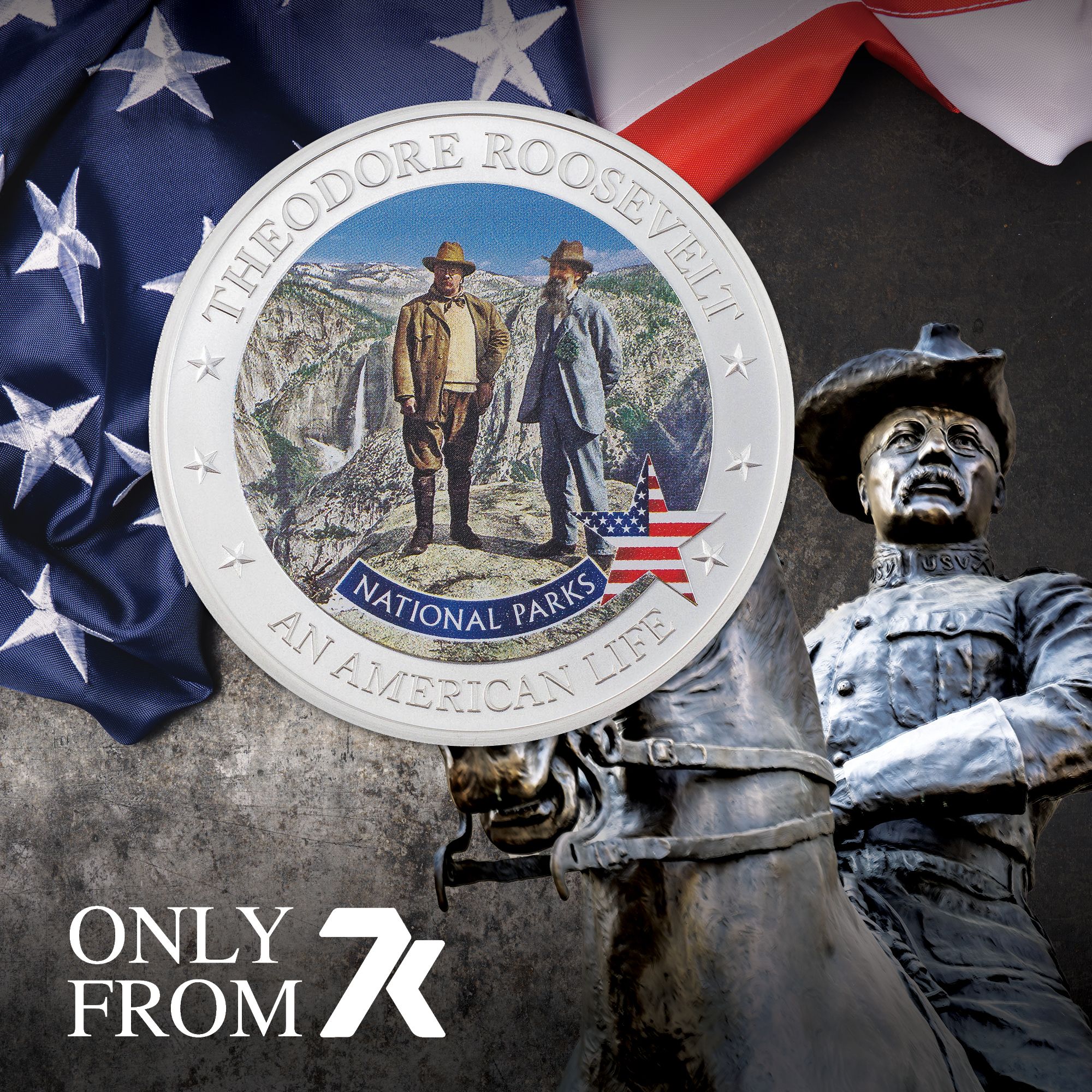 2022 Life of Roosevelt National Parks 1/2 oz Silver Coin MS70
Year of Issue: 2022
Country of Issue: Cook Islands
Mint: Mayer Mint
Face Value: 2 Dollars
Coin Weight: 1/2 Troy Ounce
Metal Purity: 0.999
Metal Composition: Fine Silver
Mintage: 5000
Features: Ultra High Relief
Teddy Roosevelt: the hunter, the outdoorsman, the nature lover President; he did more in the way of conserving our country's National Parks than any President before or since. Because of Teddy, we have 230 million acres of beautiful forests and mountains and canyons, preserved for our children and theirs. Oh, and Teddy's gigantic mustachioed face carved into a mountain.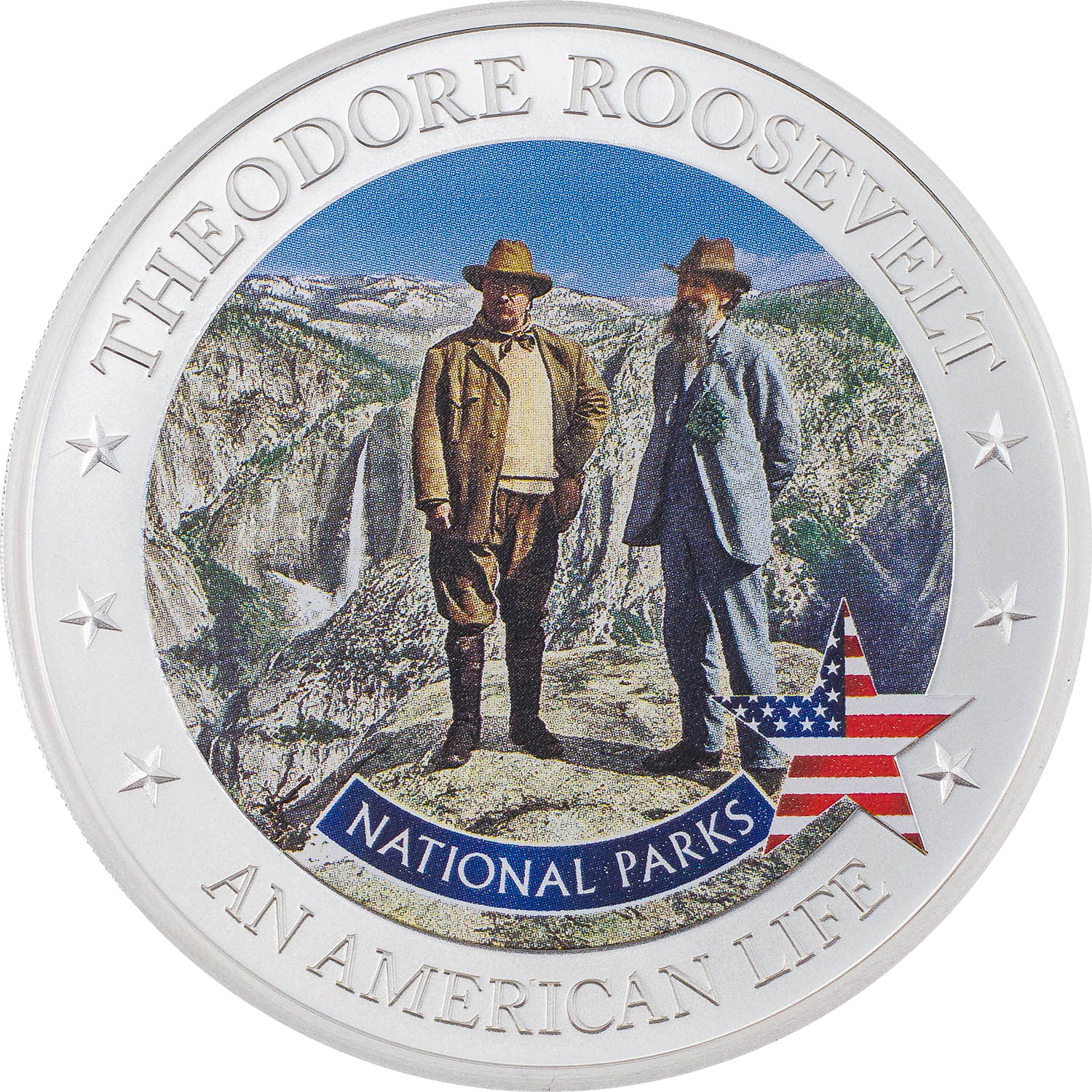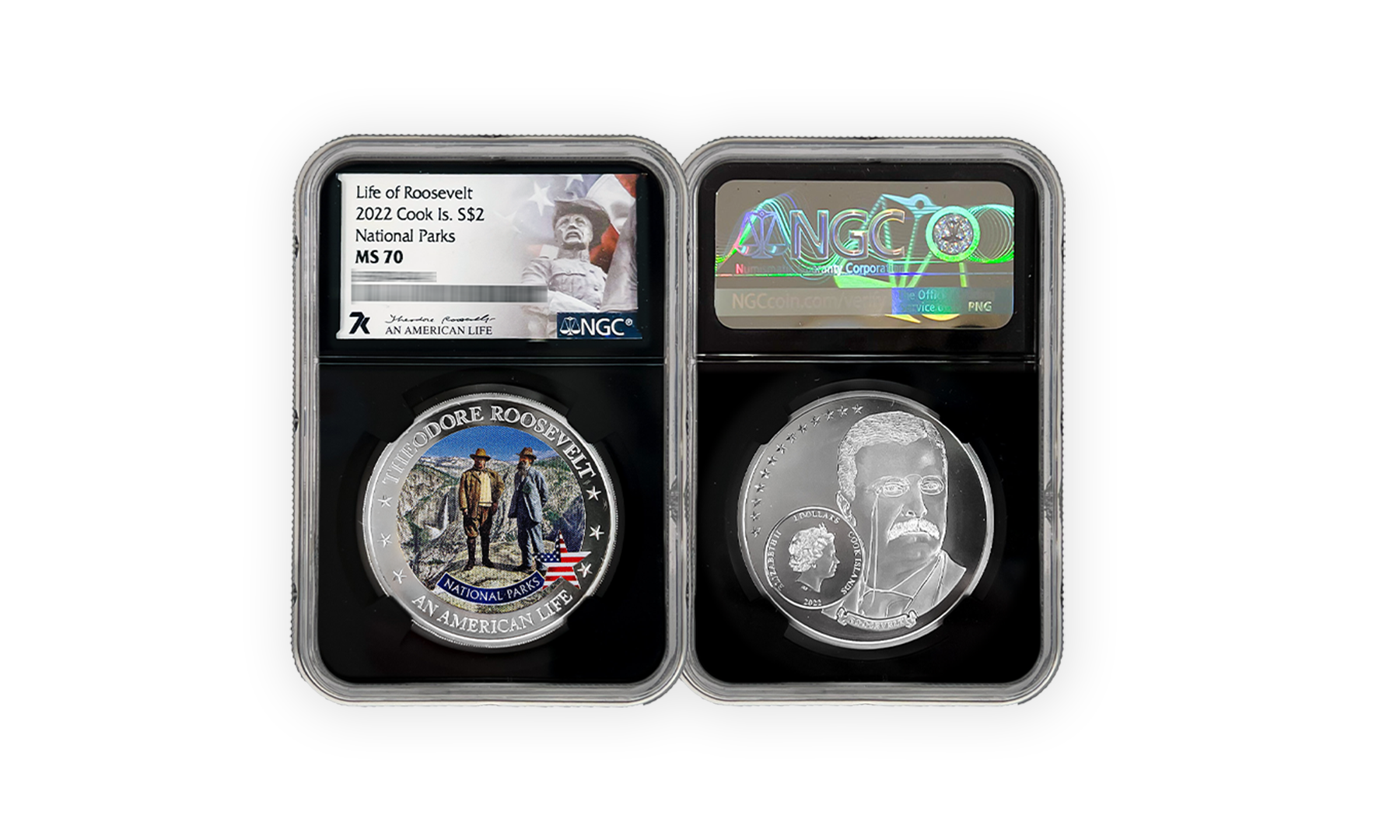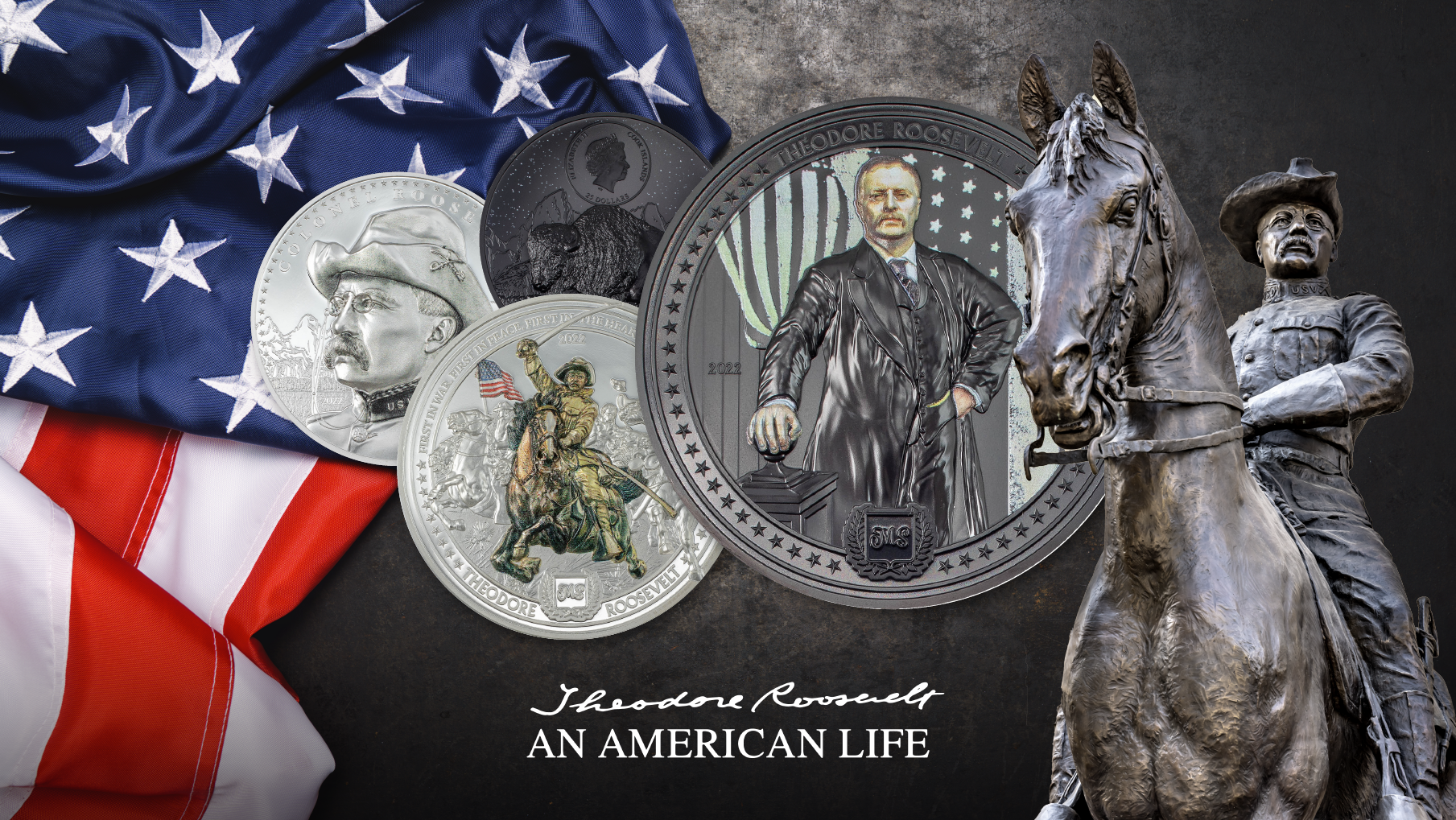 ---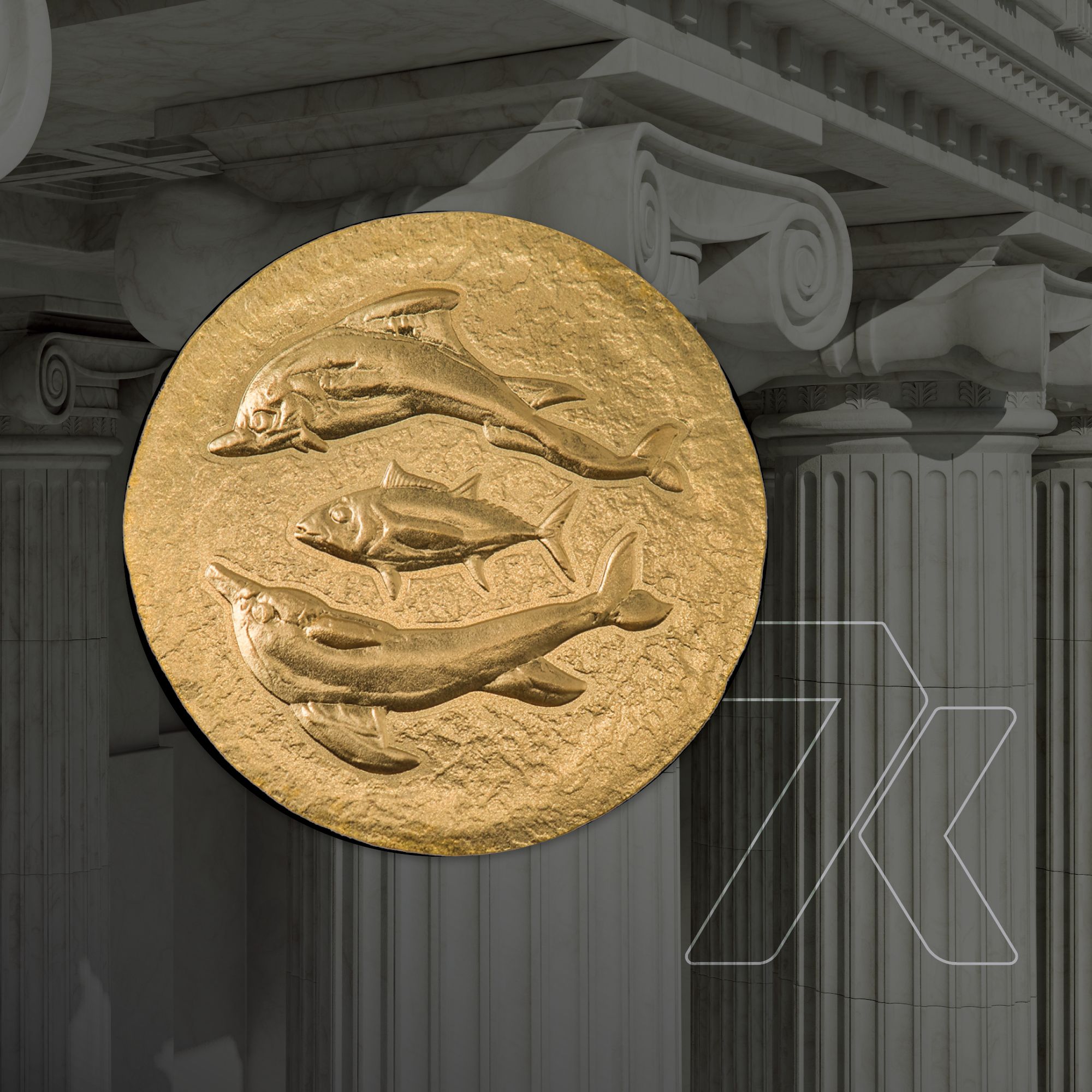 2022 Ancient Greece Dolphins and Tuna Cyzicus 1/2 gram Gold Coin MS70
Year of Issue: 2022
Country of Issue: Cook Islands
Mint: Mayer Mint
Face Value: 5 Dollars
Coin Weight: 1/2 Gram
Metal Purity: 0.9999
Metal Composition: Pure Gold
Mintage: 15000
Features: Ultra High Relief
This half gram, pure gold coin is the next in the Ancient Greece collection consisting of replications of real ancient coinage! The Dolphins and Tuna on the coins from Cyzicus date back to around 550 BC when the Greek city was a busy center of trade. Being coastal, home to tons of tuna, and influenced by the worship of the God of the Sea, Poseidon, Cyzicus produced these ocean-inspired coins for over two hundred years.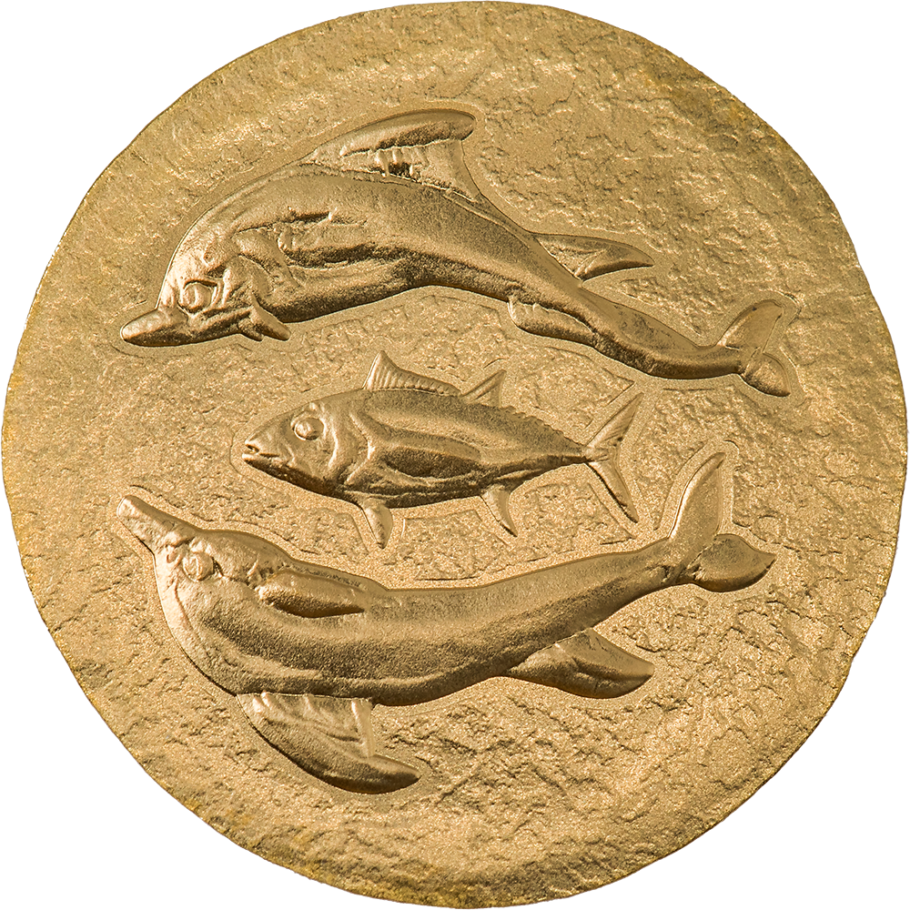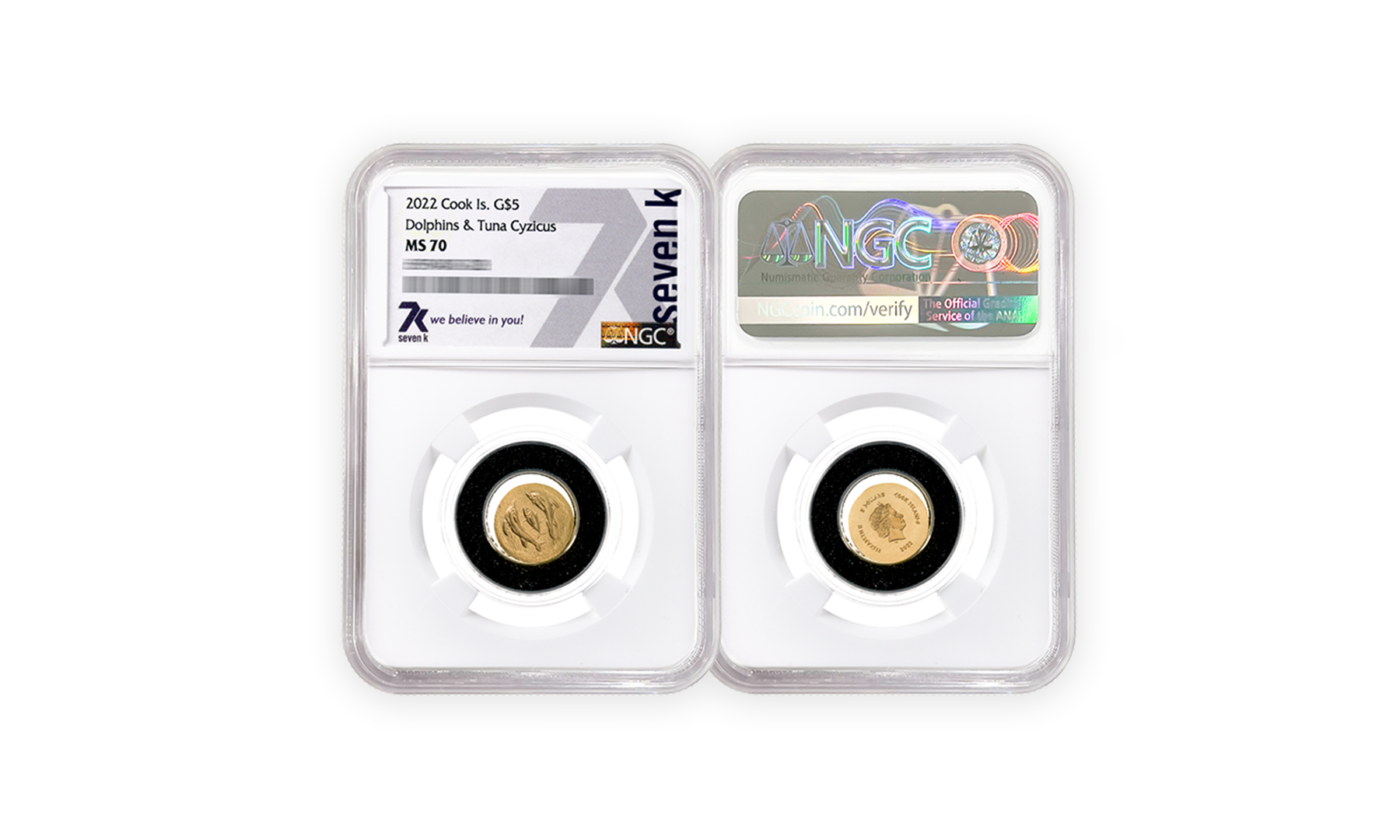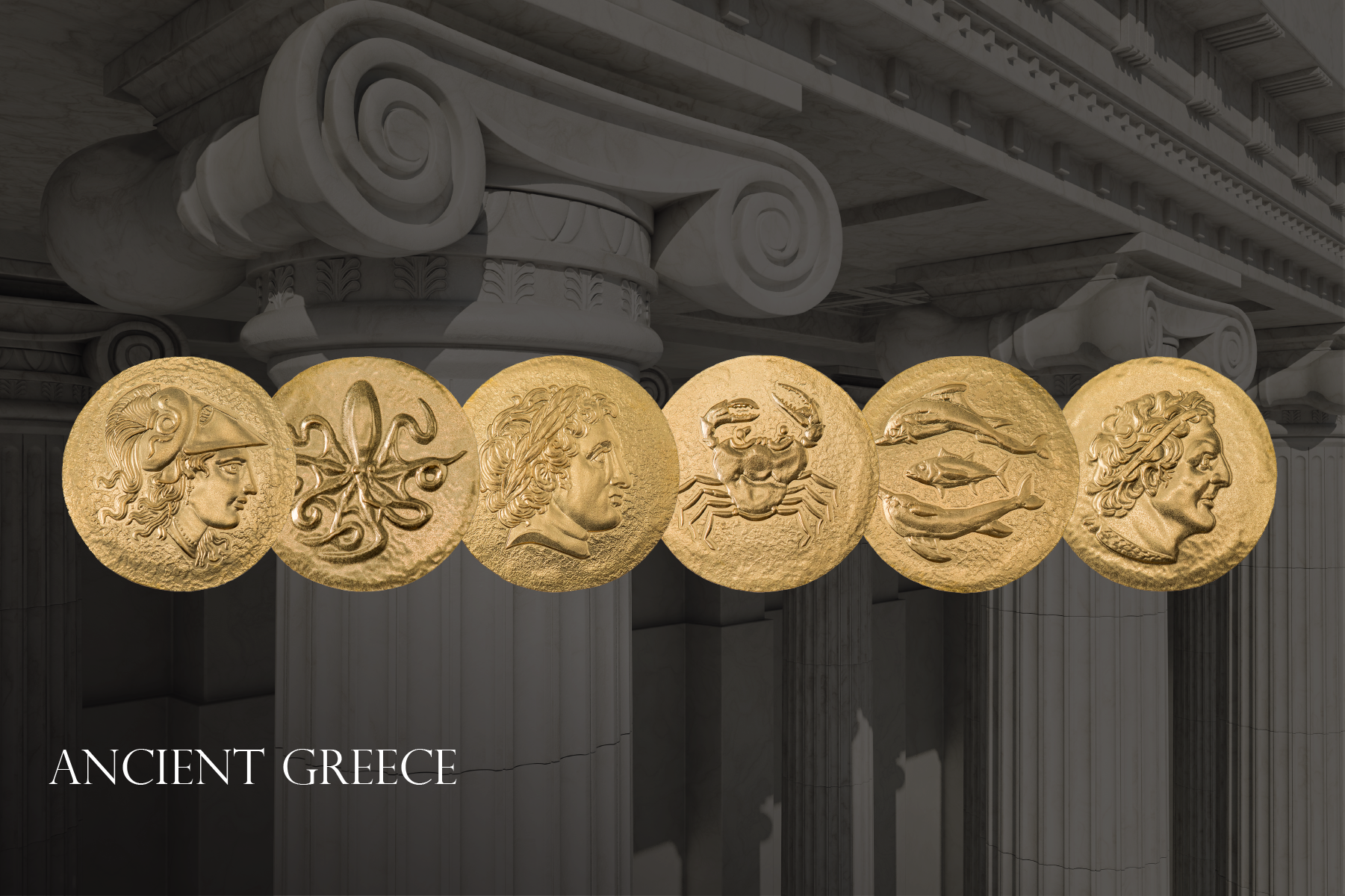 ---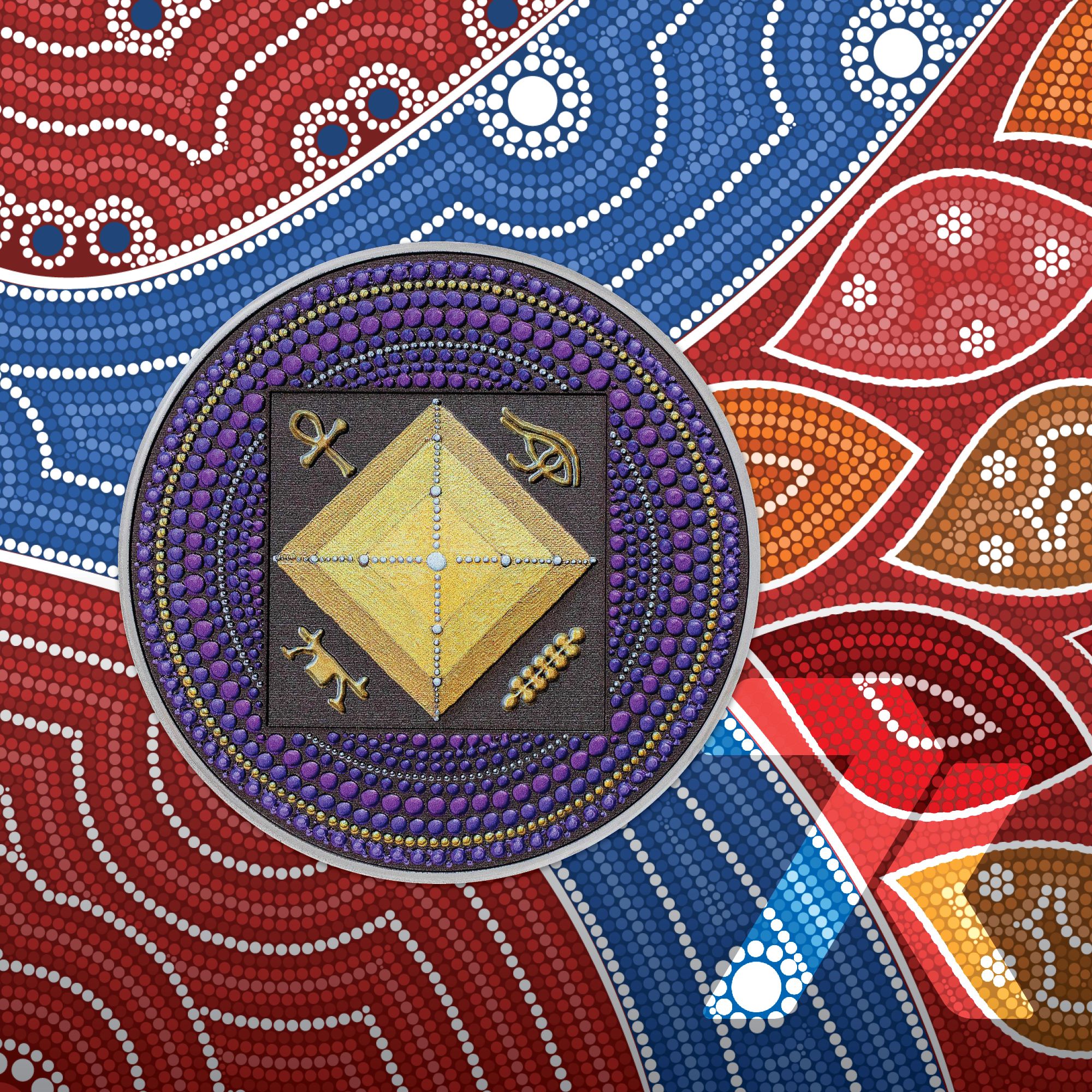 2022 Dot Art Egyptian Pyramid 3 oz Silver Coin PF70
Year of Issue: 2022
Country of Issue: Palau
Mint: Mayer Mint
Face Value: 20 Dollars
Coin Weight: 3 Troy Ounces
Metal Purity: 0.999
Metal Composition: Fine Silver
Mintage: 333
Features: Ultra High Relief
The Ancient Egyptians basically set world trends throughout their extensive history, so this edition in the Dot Art series depicts some of the symbols they developed along the way. Their ingenuity in engineering, science, art, and construction allowed them to develop the pyramids, a phenomena we struggle to understand even today. This coin is just as ingenious at celebrating their success!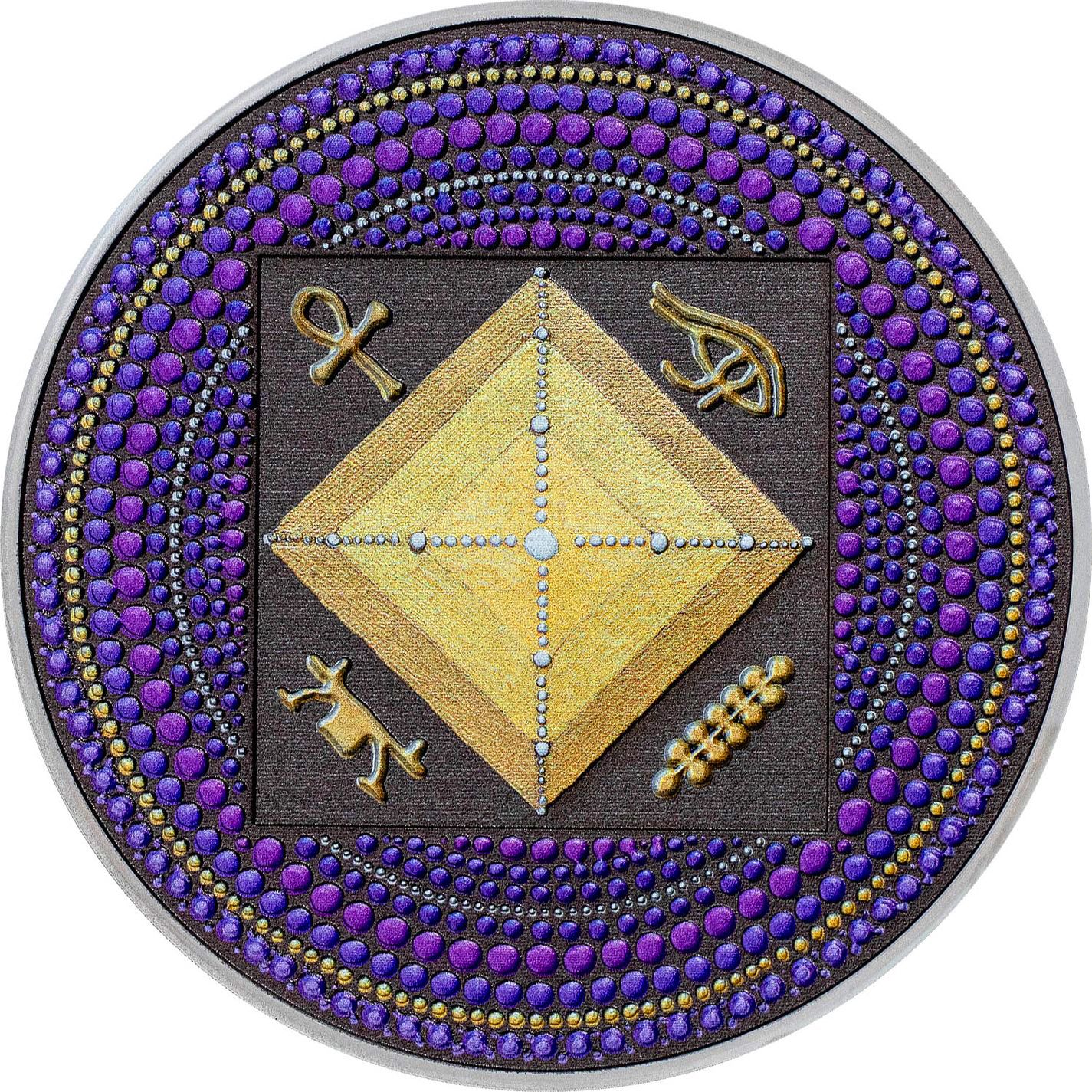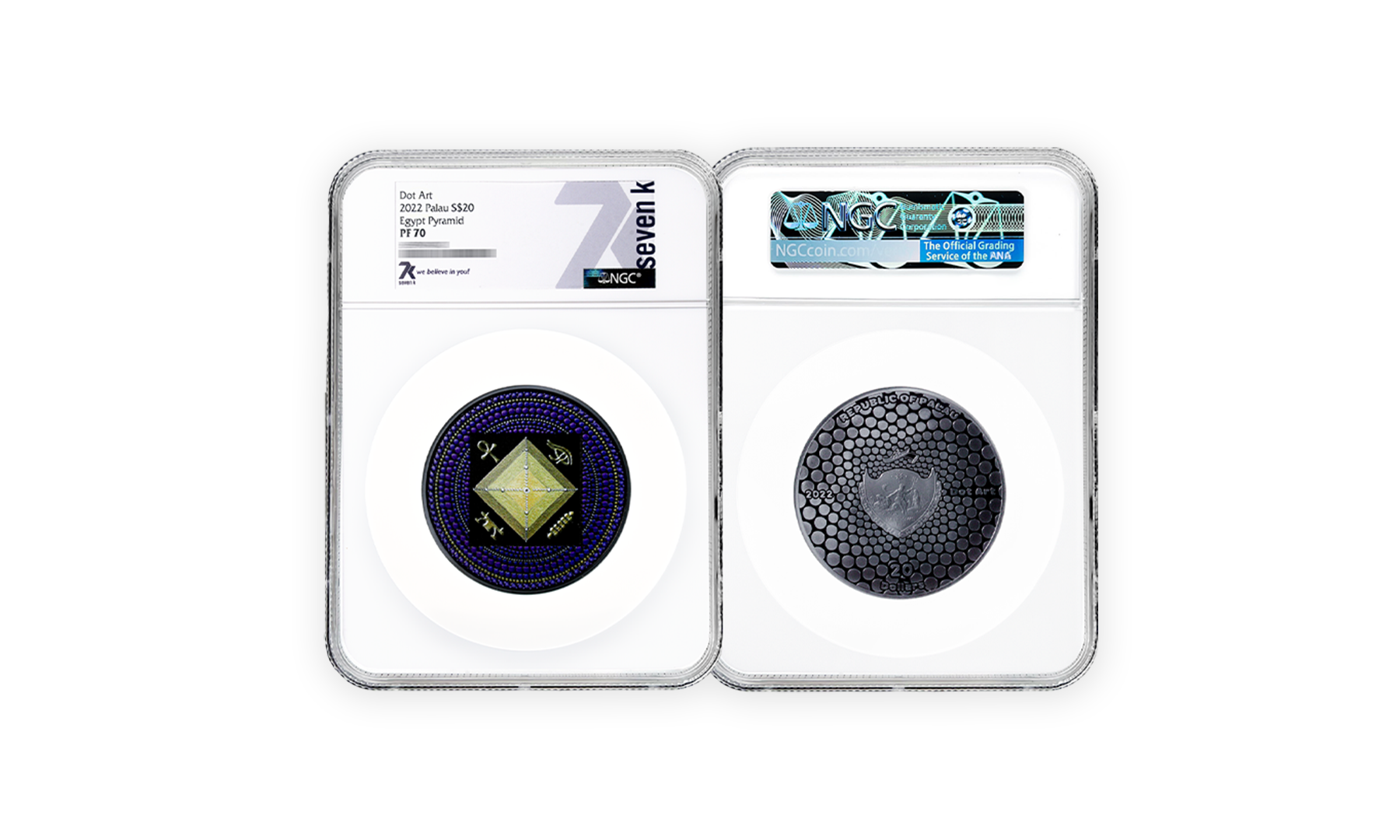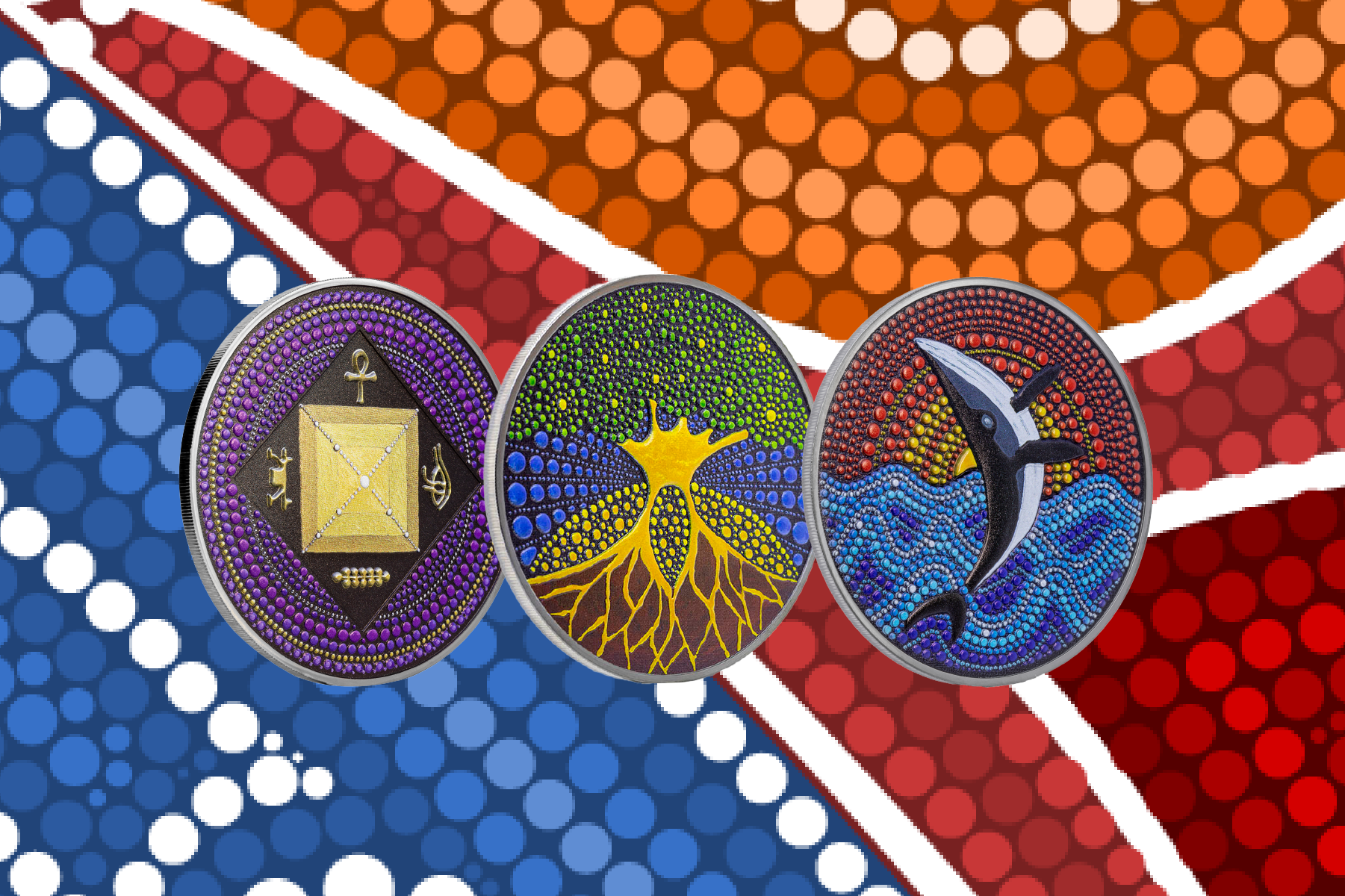 ---
Not Sure How A Coin Drop Works?
We've simplified the process even more to help out. Just follow these steps:
A few minutes before the time of the coin drop, log in to your account on 7kmetals.com.

Click the "Check it out" button in the coin drop box on your account page.


When the timer counts down to zero you'll see the coin drop interface appear. Swipe left until you see (on a touchscreen device), or click on the image (on a computer) of the coin you want.


Click the "I WANT ONE" button underneath the coin description.


Do this for all the coins you want to purchase.
That's it! That's all there is to it!
A few things to note:
THERE IS NO CODE NEEDED!
If there are multiple grades of a coin, you'll need to select the one you want. Make sure it's highlighted. The system defaults to the PF or MS69, so if you want the PF or MS70, you need to select it.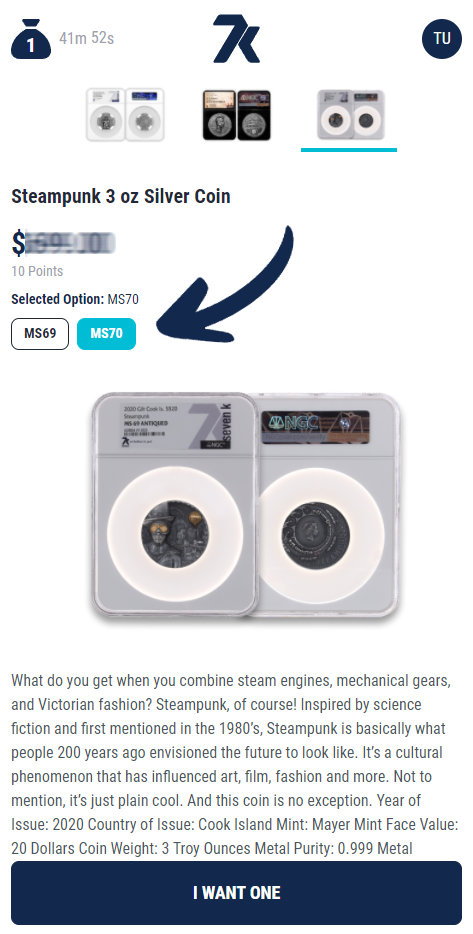 You need to act FAST! The reason we do coin drops is because so many people want a limited number of coins. This is the fairest way we have found to offer these coins. If you see the button underneath a coin flickering between "I Want One" and "Sold Out" it's because people are claiming and then changing their minds about the last few coins.

PRO TIP: People continue to "unshop" throughout the duration of the coin drop. Don't give up if the coin you want sells out in minutes (or seconds!). People will grab them and then change their minds so coins often become available all throughout the drop. KEEP TRYING!
Never Miss Another Coin Drop
1 - Create a new text message.
2 - Enter your country code in the "to" field.
3 - Send "7k" as the body of the message.
Country Codes
USA: 8332099777
CANADA: 8332099777
AUSTRALIA: 61480088229
U.K.: 4474911663966
SINGAPORE: 6582400304
NEW ZEALAND: TBA
IRELAND: TBA
MEXICO: TBA
*Normal rates based on your individual plan may apply, but no additional international costs will be incurred.
Once complete, you will receive an automatic text reply welcoming you!
Make sure to act quickly when the text messages come in so you can take advantage of the Coin Drops. Good luck!