Coin Drop! Brutus & Miss Liberty
Get ready, because here comes a big one!
Saturday, April 17th @ 11am Mountain Time we're dropping 3 awesome coins! Watch the video for the deets:
Coin #1: Miss Liberty 1oz
It's been almost twenty years since the horrific events of September 11, 2001. This year will be 20 years since nearly 3000 Americans lost their lives in that terrible attack on US soil. We believe their memories deserve commemoration. We teamed up with famed coin grader and VP of NGC, Miles Standish to design our very first 7k Exclusive coin and released it last year. But we saved a small number of the Miss Liberty 1oz Silver Coins for a special occasion. Now that it is 2021, we're ready to release the rest of these coins to our members. If you've been trying to get your hands on one of these, this is your last chance to get one from the source. 7k.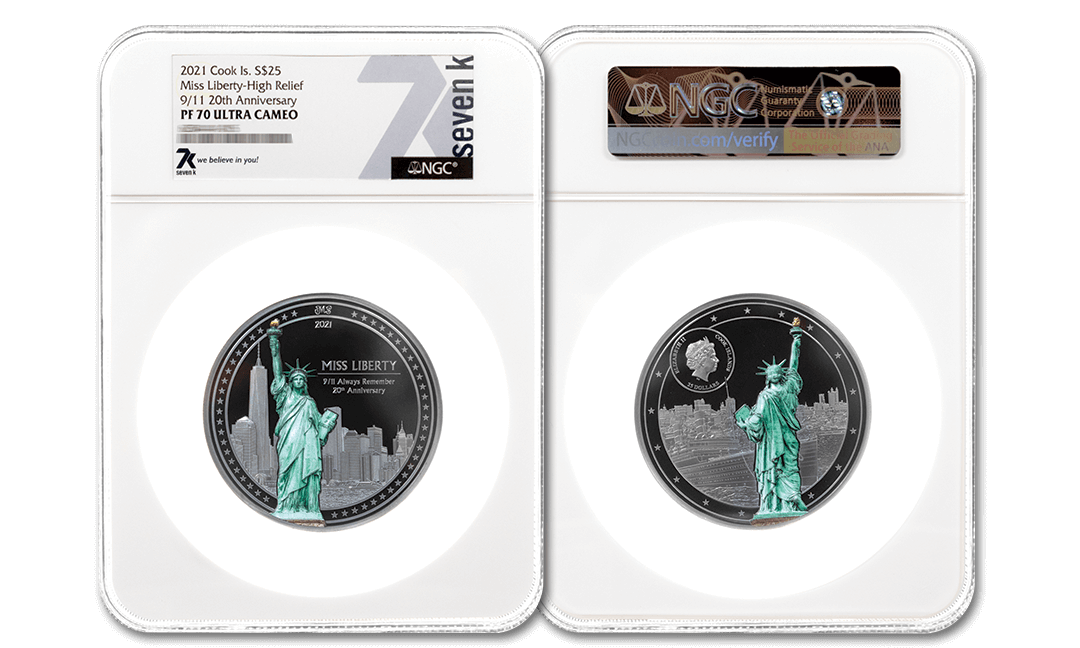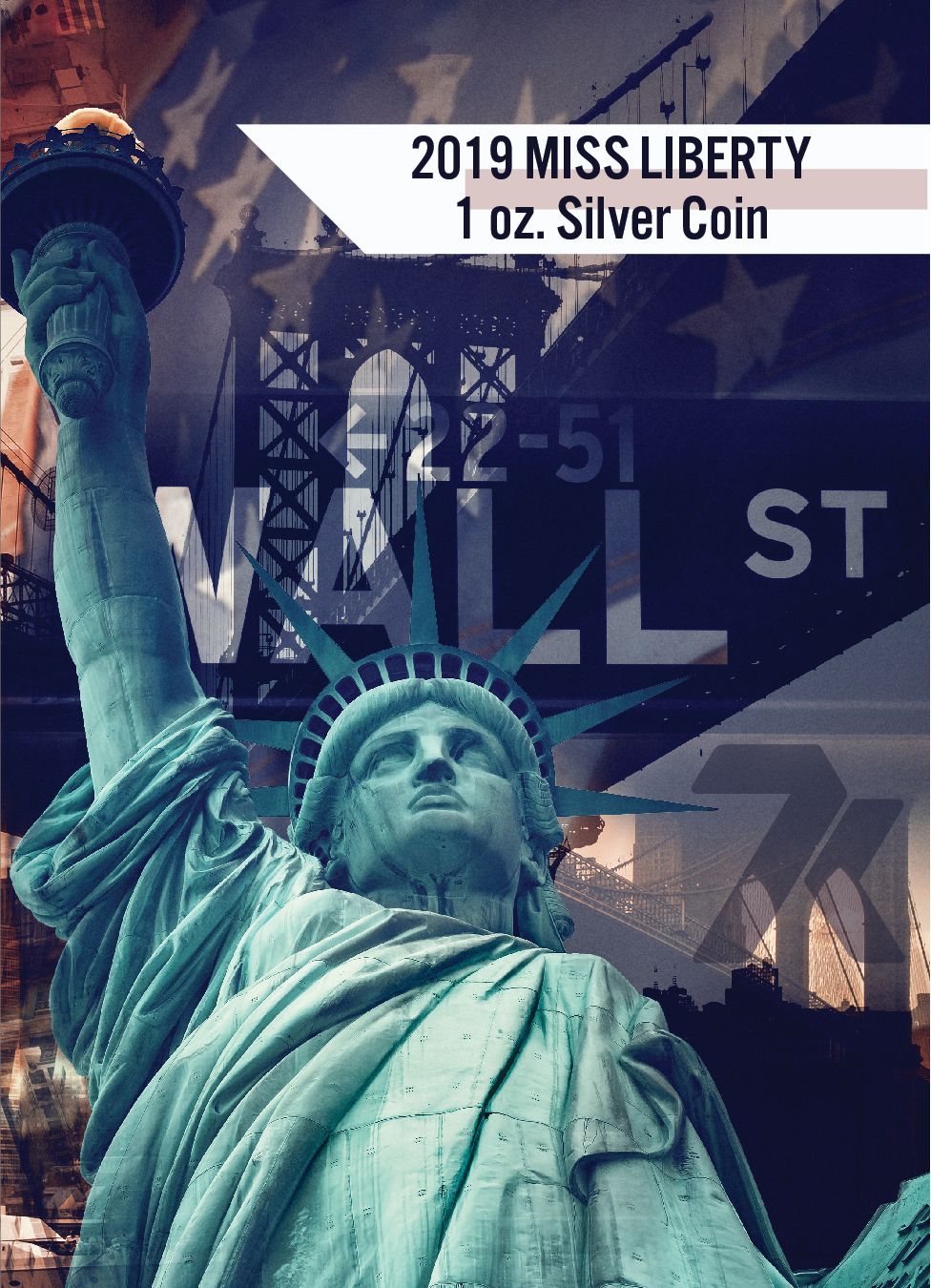 ---
Coin #2: BRUTUUUUS!!!!
If you're collecting our Roman Empire Series, you can NOT afford to miss this coin drop. Coin number two in this EXCLUSIVE 7k SERIES is Brutus! If you're not collecting this series... WHY NOT??? It's not too late. You can still get coin #1, Julius Caesar, on the secondary market. So jump in now and collect the rest before the prices on this limited collection skyrocket elsewhere.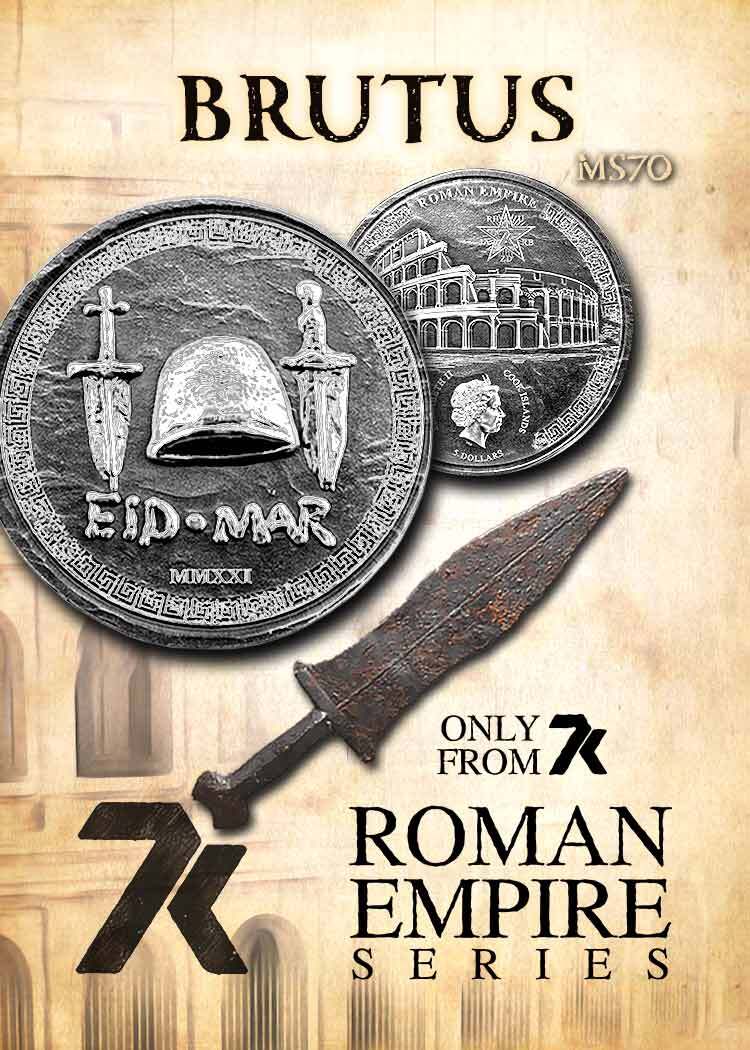 ---
Coin #3: U.S. State Label Series Hawaii American Silver Eagle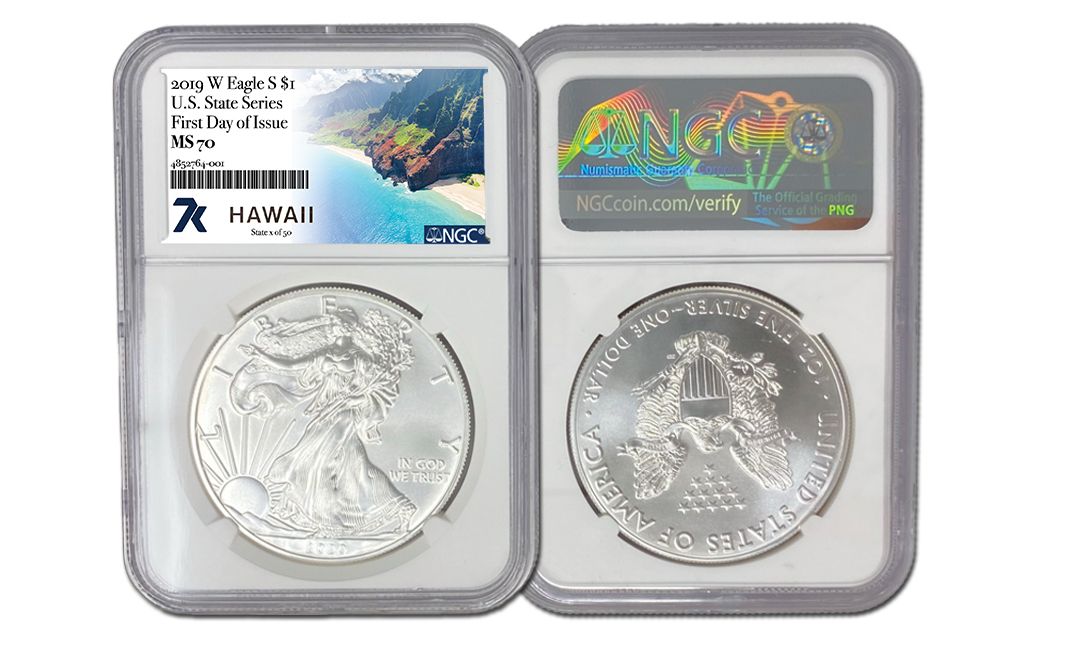 For all of you out there collecting our wildly popular U.S. State Label Series, get ready to be the first to own the American Silver Eagle for HAWAII!!! Hat tip to all of you 7k Associates in the Aloha State who are killin' it! Keep up the good work!
---
Not sure how to get in on a Coin Drop?
First, make sure you're on our text list.
Here's how:
International Texting
USA: 885-88 OR 8332099777
Canada: 8332099777
Australia: 61480088229
U.K.: 4474911663966
Singapore: 6582400304
New Zealand: Coming Soon!
Ireland: Coming Soon!
Instructions:
Open your text message application on your cell phone.
Start a new text message.
Enter the number for your specific country in the "to" field.
Type "7k" into the body of the message.
Hit send and wait for an auto reply welcoming you.
Make sure to be quick the messages come in to take advantage of Coin Drops!
Please note: normal rates based on your individual plan may apply but no additional international costs will be incurred
Next, make sure you're a member of the 7k Exclusive Group on Facebook:
Step 1: In the Facebook search bar, type "7k Exclusive".
Step 2: Click on the "GROUPS" section right under the search bar. Then, look for the "7k Exclusive" group, and click JOIN.
Step 3: After clicking on "join", a window will appear. Answer the questions.
Step 4: Click on the "SUBMIT" button and wait up to 48 hours for your approval!
OR open your camera on any smartphone and scan the QR code in the image above to take you straight to our EXCLUSIVE Facebook group page.
If you have any questions, don't hesitate to contact Customer Care at: 208.314.2587 or by email at support@7kmetals.com.
And finally, log in to your 7k back office at exactly the time of the Coin Drop, input the access code that you got from your text or on the FB group, and race to get the coin or coins you want!