Black Friday 2021 Coin Drop Surprise!
You knew we'd have to have one last super secret surprise in store for you all, didn't you? Well, you were right!
In addition to all the coins we listed in this post, we're also going to add... (drumroll)
The Final Coin in our Roman Empire Series...
2021 Roman Empire Series Aurelian 1oz Silver Coin MS70
Year of Issue : 2021
Country of Issue : Cook Islands
Face Value : 5 Dollars
Coin Weight : 1 Troy Ounce
Metal Purity : .999
Metal Composition : Fine Silver
Mintage : 500
Although he ruled for less than five years, Emperor Aurelian achieved great success in restoring and reuniting the fledgling Roman Empire. In fact, he actually went from just a soldier to emperor because he was an outstanding general and also an uncompromising administrator. During his reign, he increased the distribution of free food at Rome, & did more for the plebeians than almost any other emperor.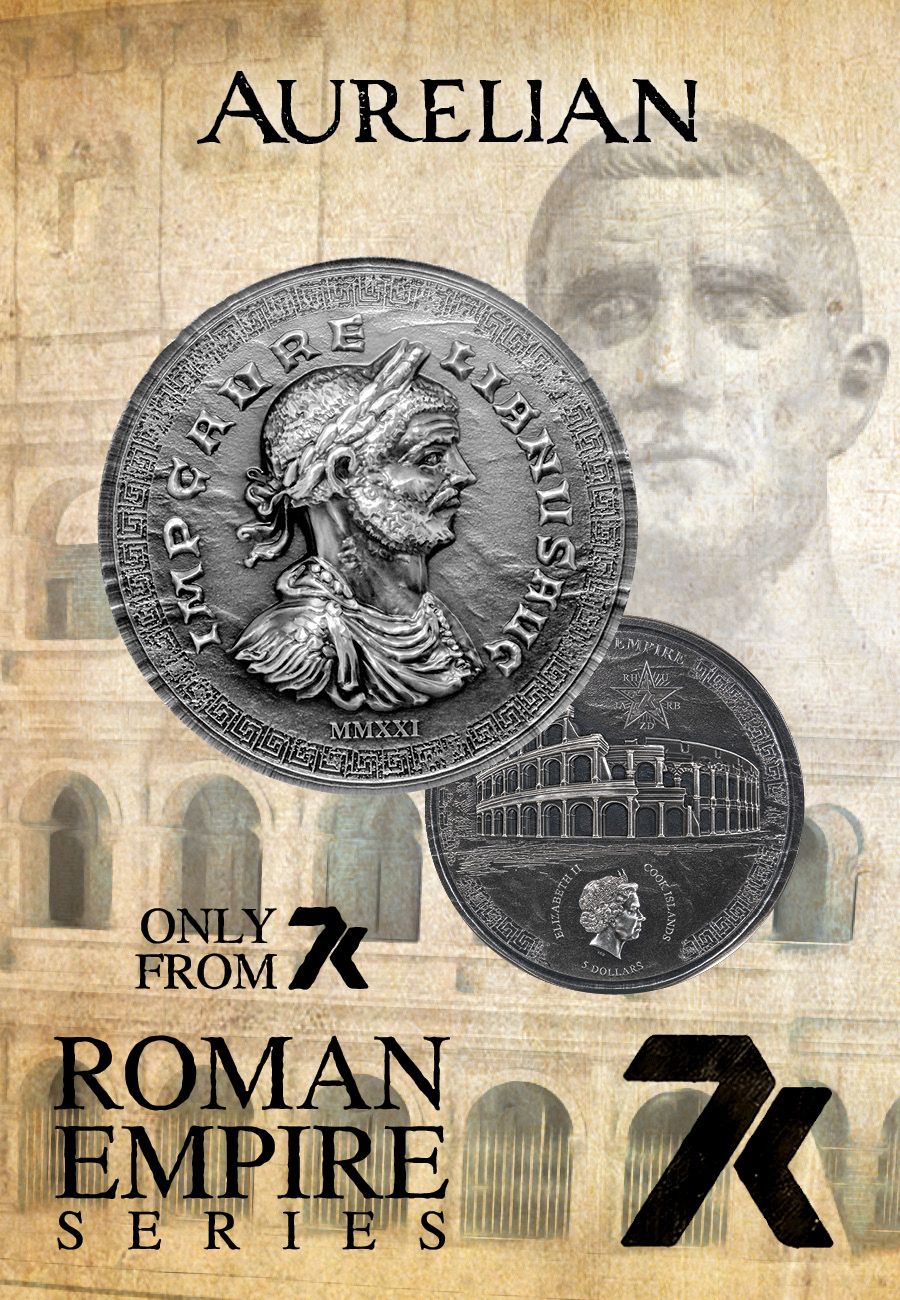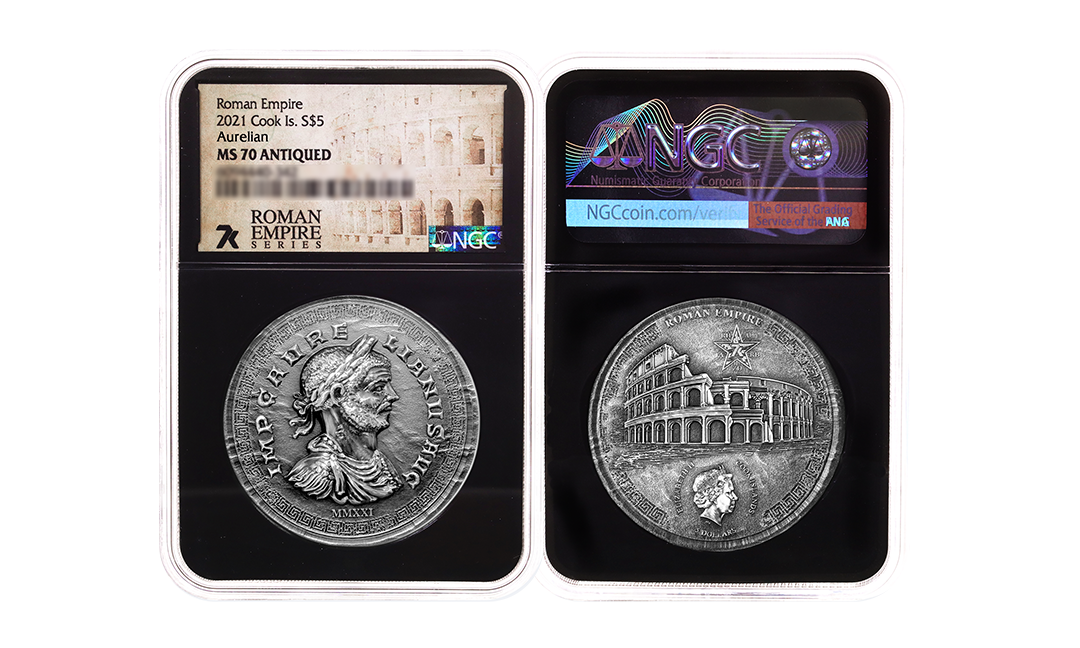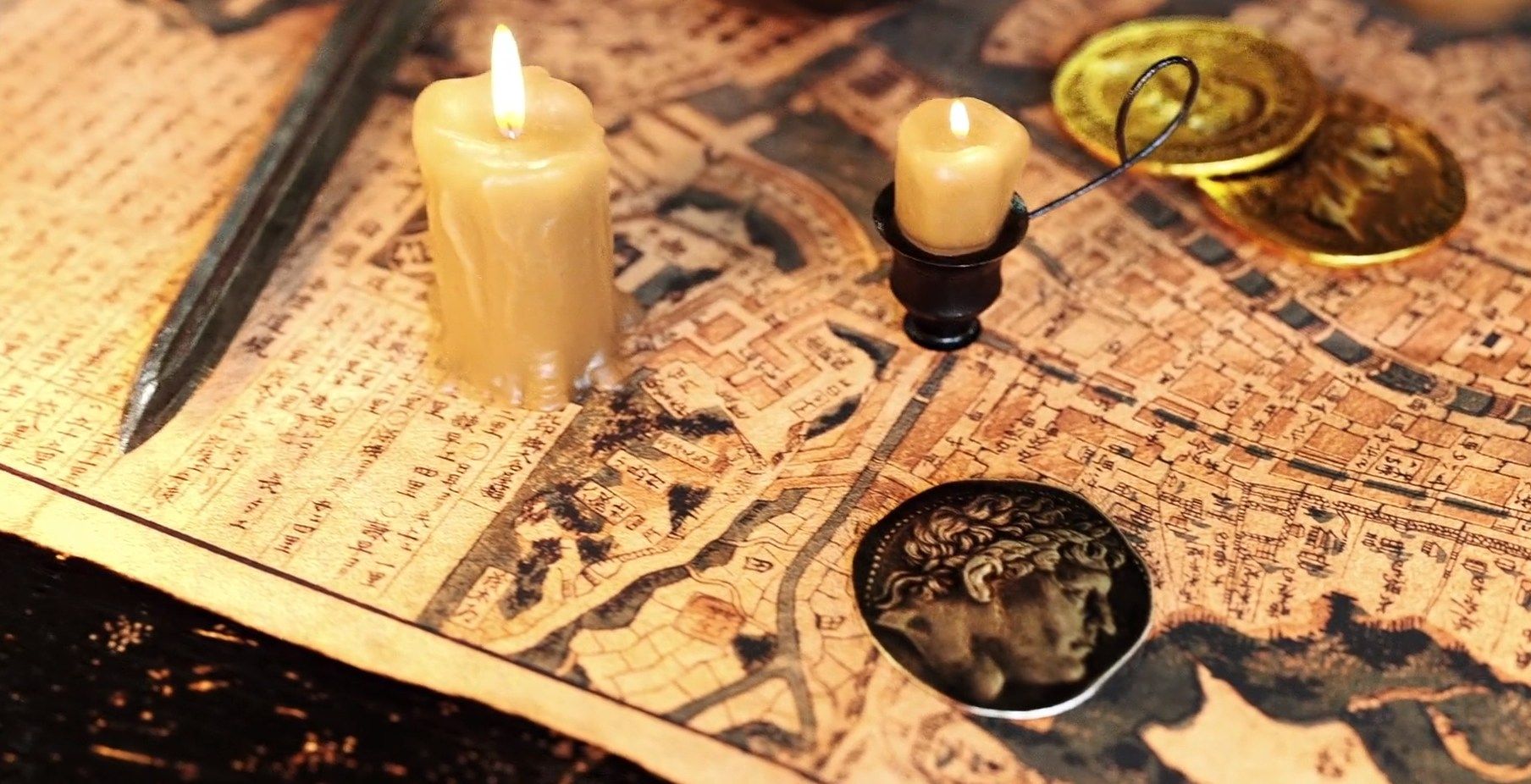 ---