7k Select New Releases for St. Patrick's Day
Who could use some luck? Or maybe some bucks? This release has them both in one coin!
Some of you may remember our first issue of this awesome coin, released this time last year as the Buck of Luck.
Well, the time has finally come for the second issue to be released. And because this coin is so cool and makes such a great gift, we're not doing a traditional drop. Instead, we're releasing the coin on the website in our product section so you can buy multiples if you want. Just to make it even more fun, we're offering these at a lower price for this weekend only. Get them now, folks. On Monday the price goes up.
Check it out below, but first mark your calendars for...
Friday, March 17th @ 2pm
Mountain Time
Coin #1: From the 7k Signature Buck of Luck Coin Collection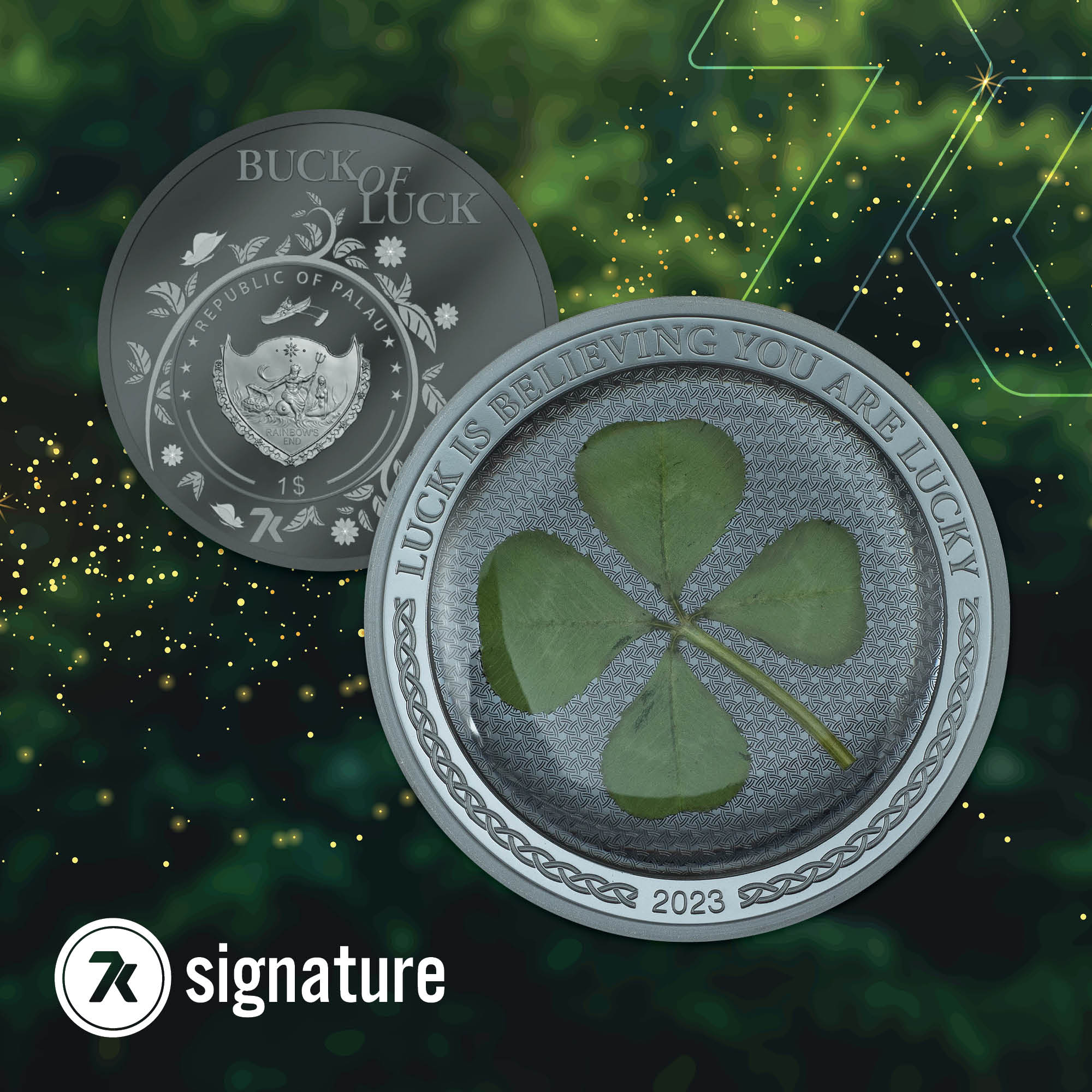 2023 Lucky Buck 1/2 oz Silver Coin PF70
Year of Issue: 2023
Country of Issue: Palau
Mint: Mayer Mint
Face Value: 1 dollar
Coin Weight: 1/2 Troy Ounce
Metal Purity: 0.999
Metal Composition: Fine Silver
Mintage: 2023
Features: Real Four Leaf Clover
"Luck is believing that you are lucky." This 7k Signature coin is a continuation of the Lucky Buck collection: one fine silver half ounce coin housing a real life lucky four leaf clover that'll last you a lifetime. For 2023, the message to remember is this: you can believe that luck comes out of nowhere, OR you can choose to believe that you already are lucky, and make luck come to you. It's all in your mindset.
Collector's Note: This coin is a 7k Signature coin, which means it was designed and created by 7k and is only available to 7k members. Great, unique item for your stack!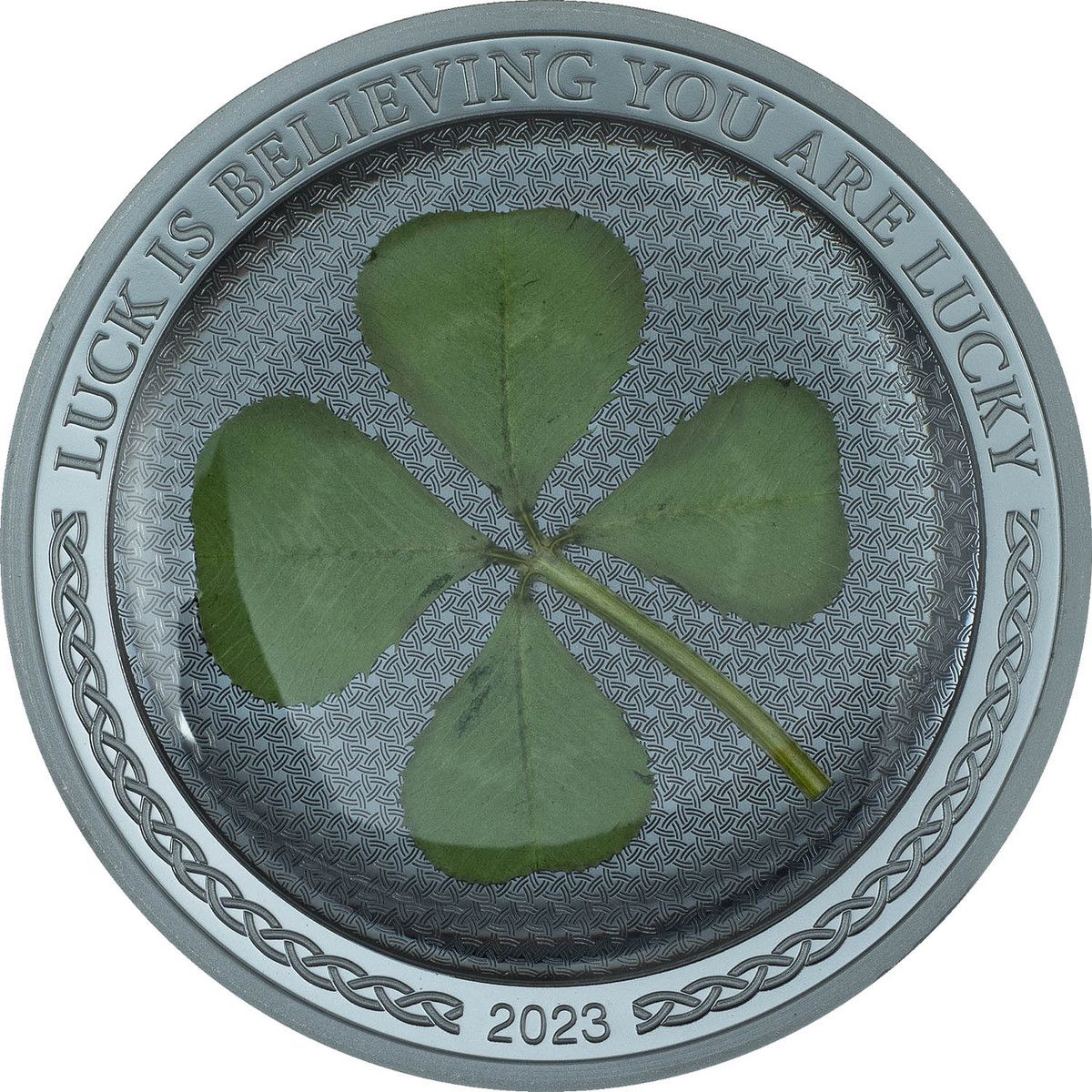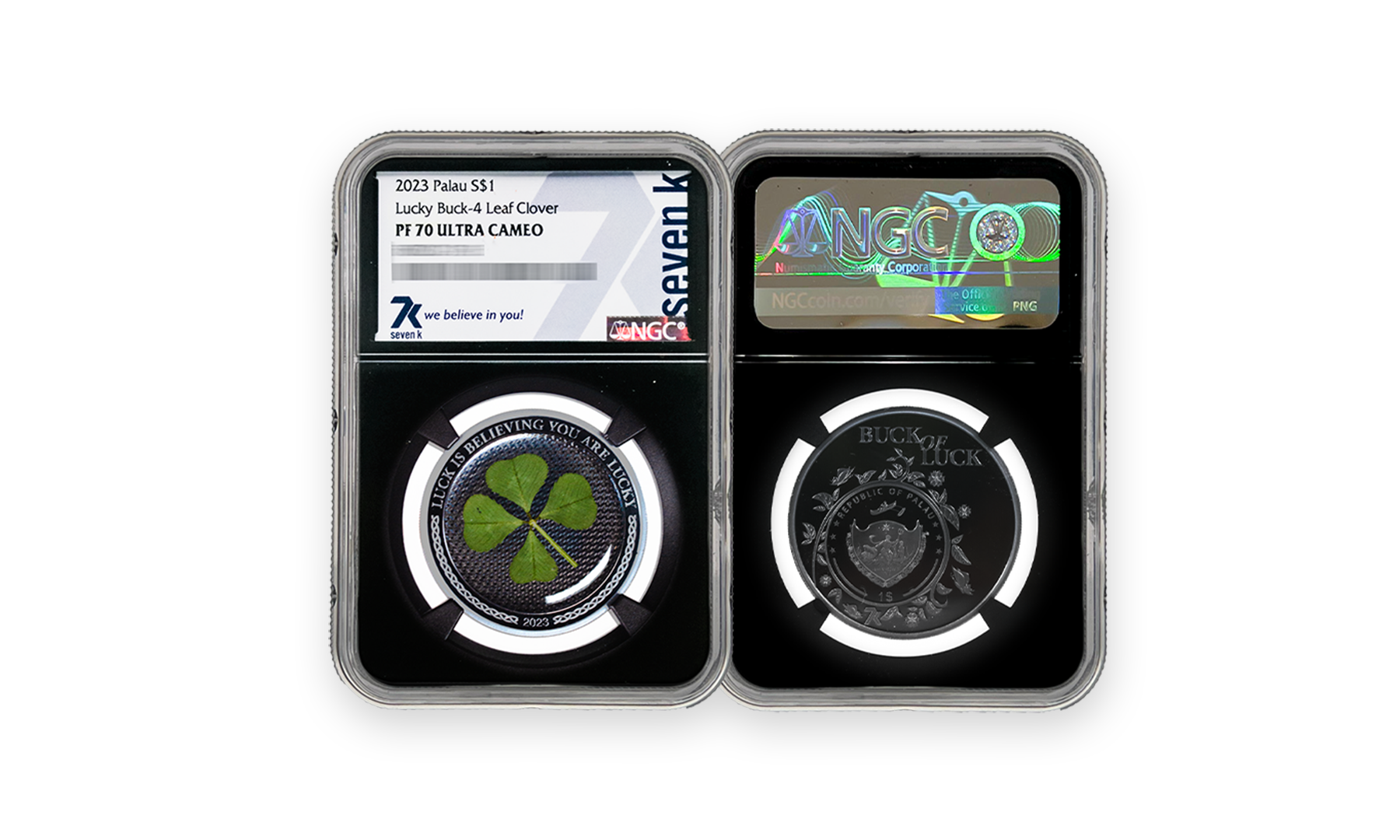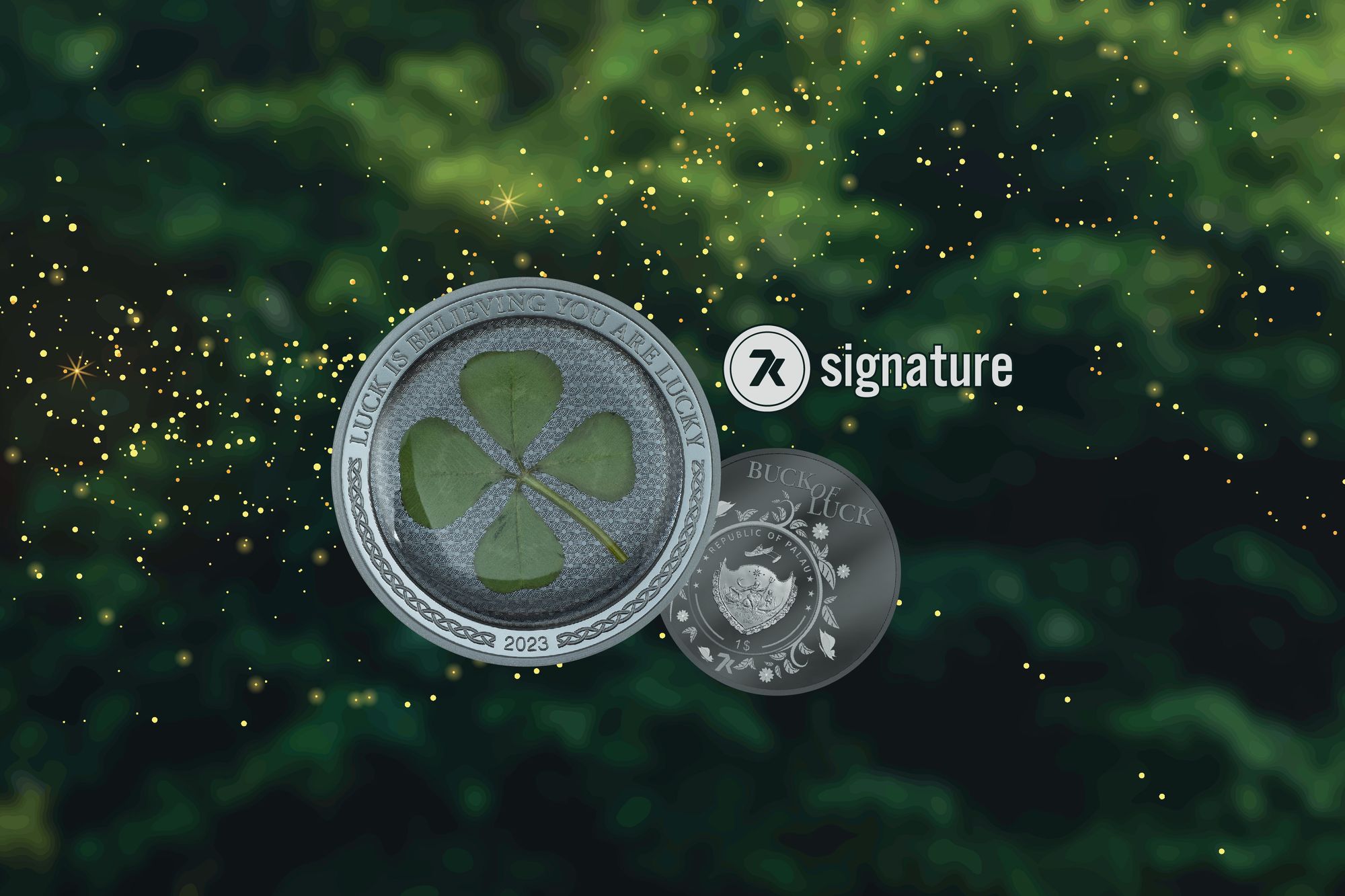 ---
Coin #2: Single Issue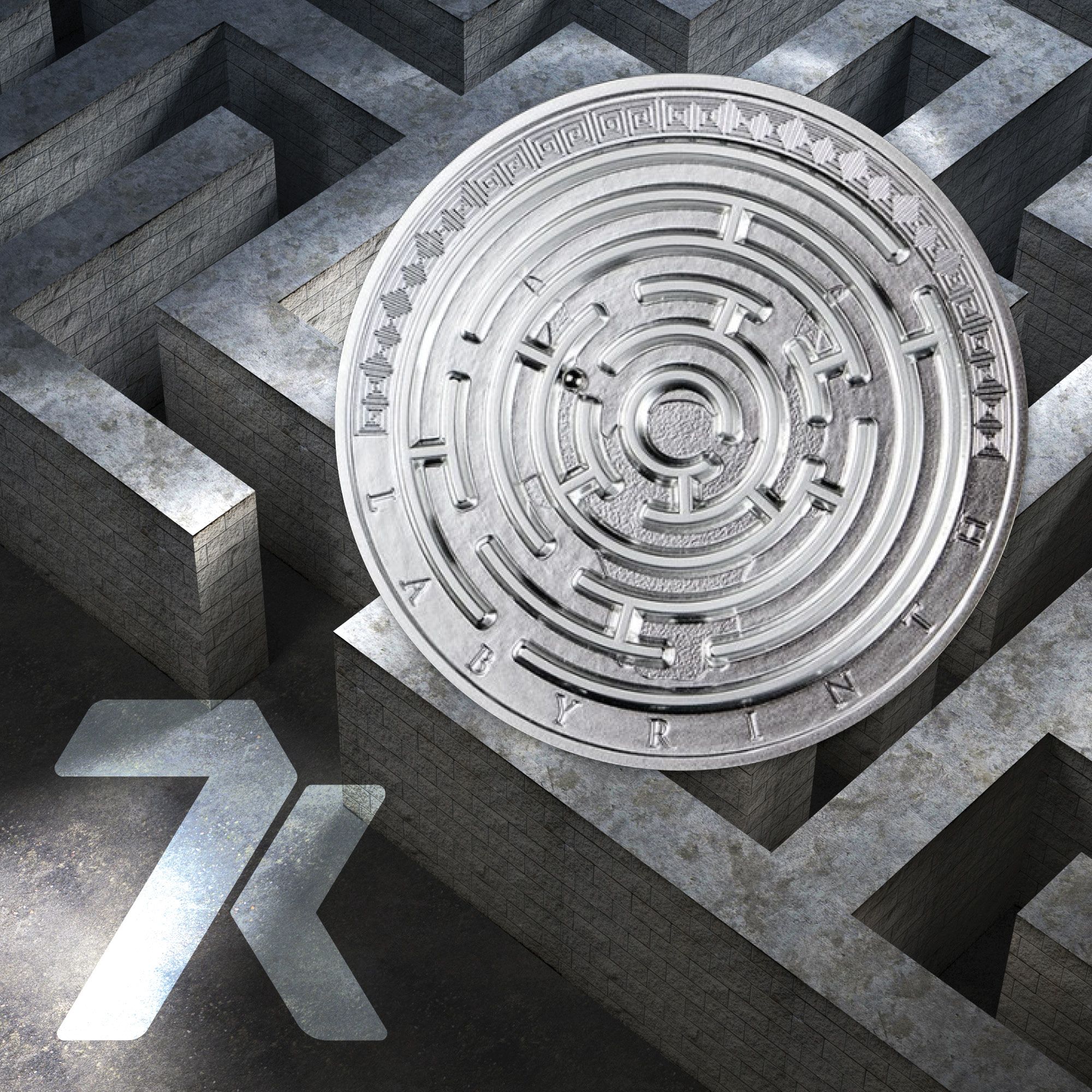 2019 Labyrinth Riddle 3 oz Silver Coin MS70
Year of Issue: 2019
Country of Issue: Cameroon
Mint: Poland Mint
Face Value: 3000 Francs
Coin Weight: 3 Troy Ounces
Metal Purity: 0.925
Metal Composition: Fine Silver
Mintage: 500
Features: Antique Finish
Okay, we KNOW you're dying to try out the interactive puzzle incorporated into this one of a kind Labyrinth coin! A small gilded ball has been inserted into the face to allow you to tilt the coin and traverse the maze. But don't get so caught up in playing that you forget to appreciate the intricate minting, polished Proof finish, and low mintage of only 500 pieces that this stunning coin has to offer!
Collector's Note: One-of-a-kind issue, low mintage, and super cool interactive design make this a no-brainer for your stack. Especially fun to show off!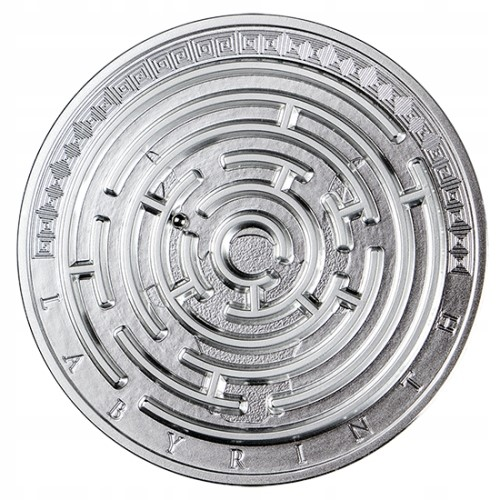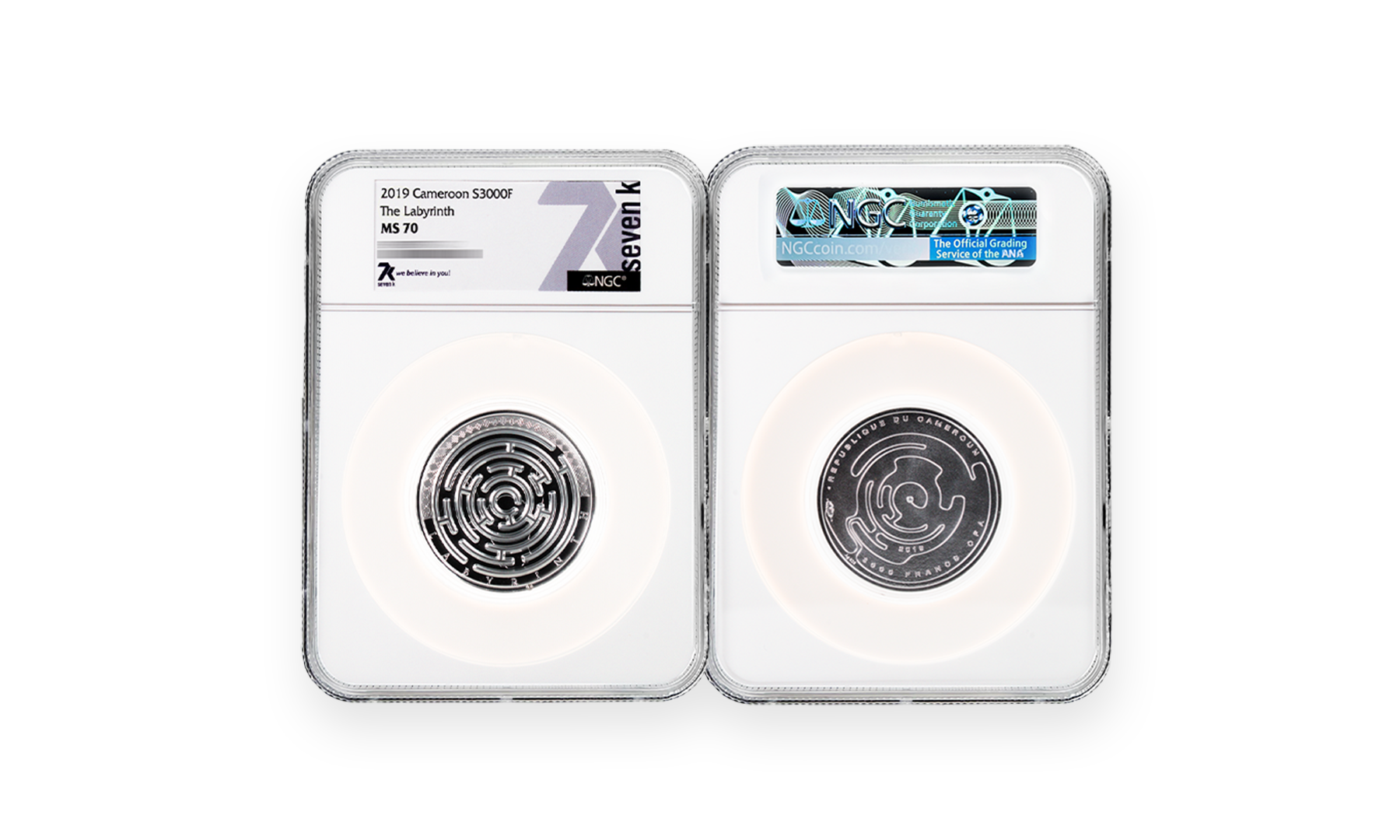 ---
How Does It Work?
It's easy! Just head over to 7kmetals.com, login, go to the 7k Selected section of the Products tab, and when the time arrives for the coins to be released, just refresh your browser page and the coins will appear! Grab them quick, quantities available are limited and these are some very cool, very desirable coins!