Back in late 2016, four seasoned businessmen met for lunch at a rustic diner in the tiny, no-stoplight town of Ucon, Idaho. What was on the docket? An idea to help the average person and family have easy access to precious metals, and also provide a solid way to earn a little extra cash every week.
Out of that meeting 7k was born!
Fast forward from those early days of rough ideas sketched out on the back of a napkin to today—five years later—here we are! Many thousands strong and growing like crazy! Already, lives have been changed, legacies are being built, and hope has been restored in the hearts of 7k members all over the world! But if you ask any of those four original dreamers now, they will say 7k is just getting started.
We're super excited about where we're headed, but we want to make sure we take a minute and look back at how far we've come, too. So, to commemorate the event we… you guessed it…
MADE A COIN!!!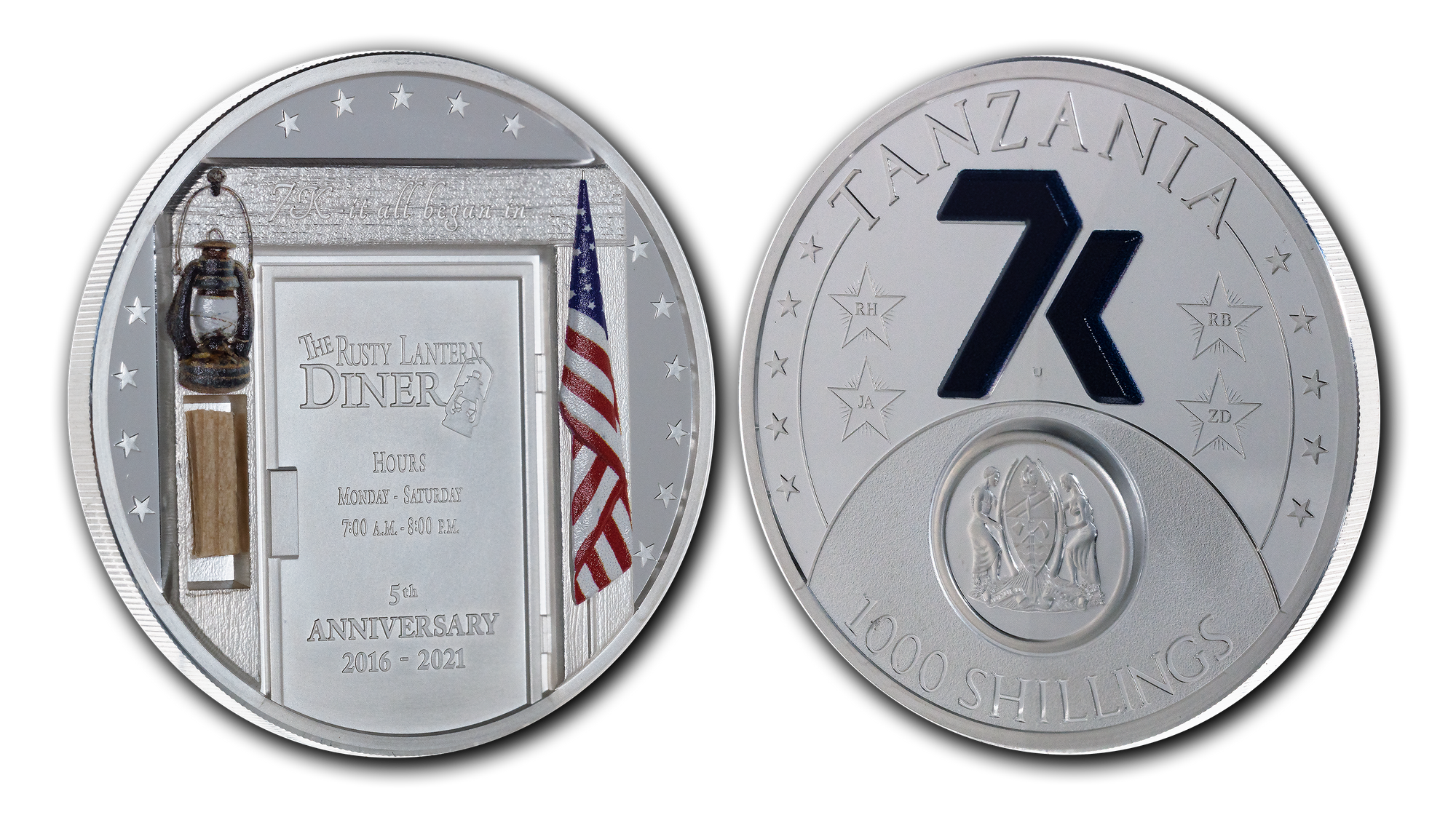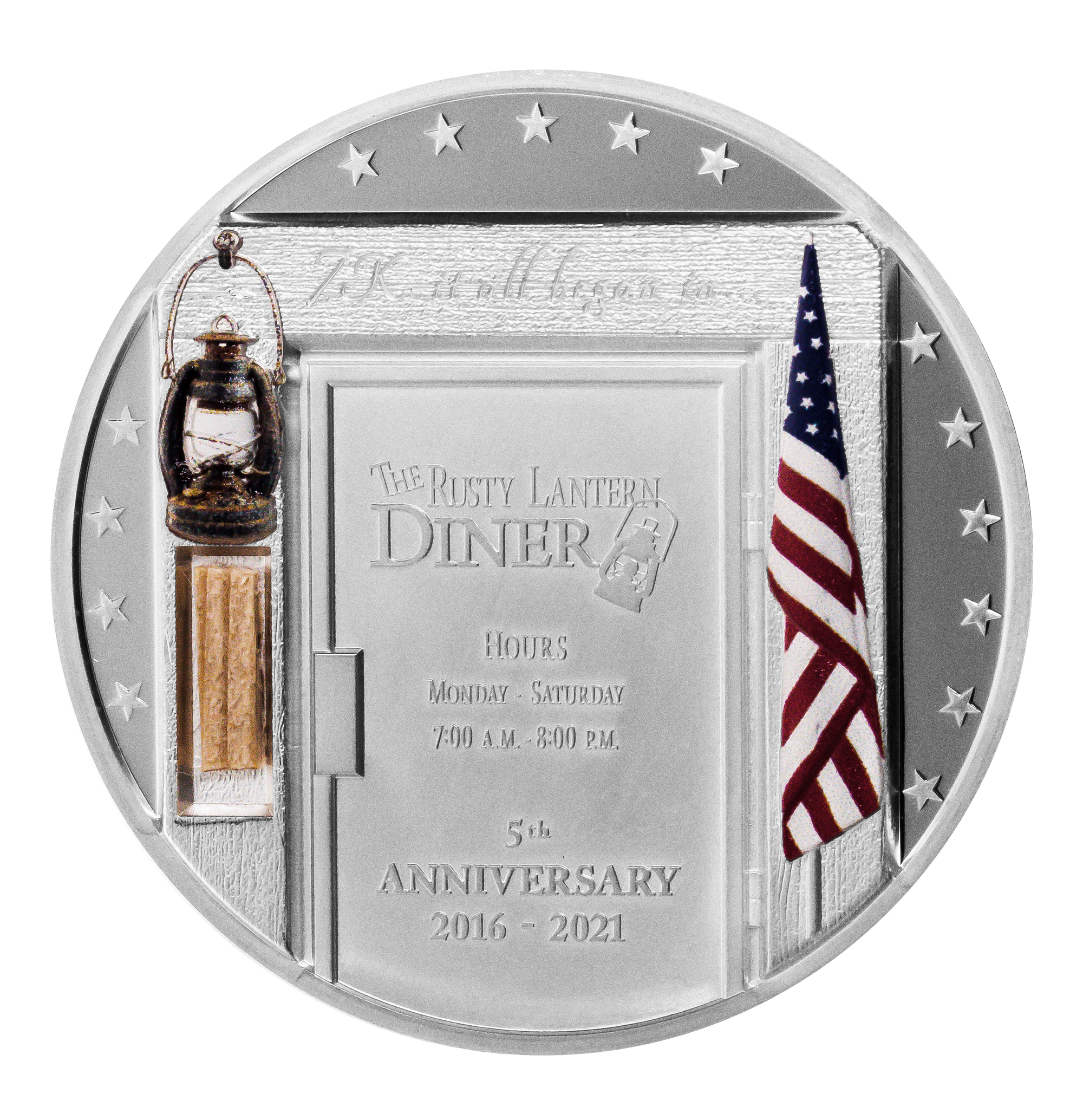 7k Five Year Anniversary Rusty Lantern 1oz Silver Coin 2021
Year of Issue: 2021
Country of Issue: Tanzania
Mint: Mayer Mint
Face Value: 1000 Shillings
Coin Weight: 1 Troy Ounce
Metal Purity: 0.999
Metal Composition: Fine Silver
Mintage: 10,000
Features: 7k logo & Wood Accent
Here's your chance to own a literal piece of our history! Embedded in this coin is a small piece of wood from the actual doorframe of the Rusty Lantern Diner where that back-of-a-napkin-idea was only a dream they decided to run after.
Watch for more about 5th Anniversary in the upcoming October Vault Report.
---
Make sure you're on the Monday night call Monday September 27th for a chance to get these one-of-a-kind coins for your own collection!