White House Coin Collection
This gorgeous collection was another collaboration between 7k and Miles Standish. Designed to celebrate the nation's capitol and the home of The President of the United States, The White House coins tell the story of how the original White House was burned to the ground by the British during a siege in the War of 1812 and of Dolly Madison's heroic efforts to save its priceless art pieces. Called, Still Standing, this series has a dramatic and historic story to tell.
Watch the video below:
The White House 1oz Silver Coin
Year of Issue: 2020
Country of Issue: Cook Islands
Mint: Mayer Mint
Face Value: 5 Dollars
Coin Weight: 1 Troy Ounce
Metal Purity: 0.999
Metal Composition: Fine Silver
Mintage: 1,600
The White House! Home to America's leaders for over 200 years and still standing. Featuring a then-and-now vignette on either side, this gorgeous coin celebrates that hallowed house's rich, storied, and even war-torn history. Exclusive design by Miles Standish and with a very limited mintage, this coin is a thrilling and historic addition to your collection.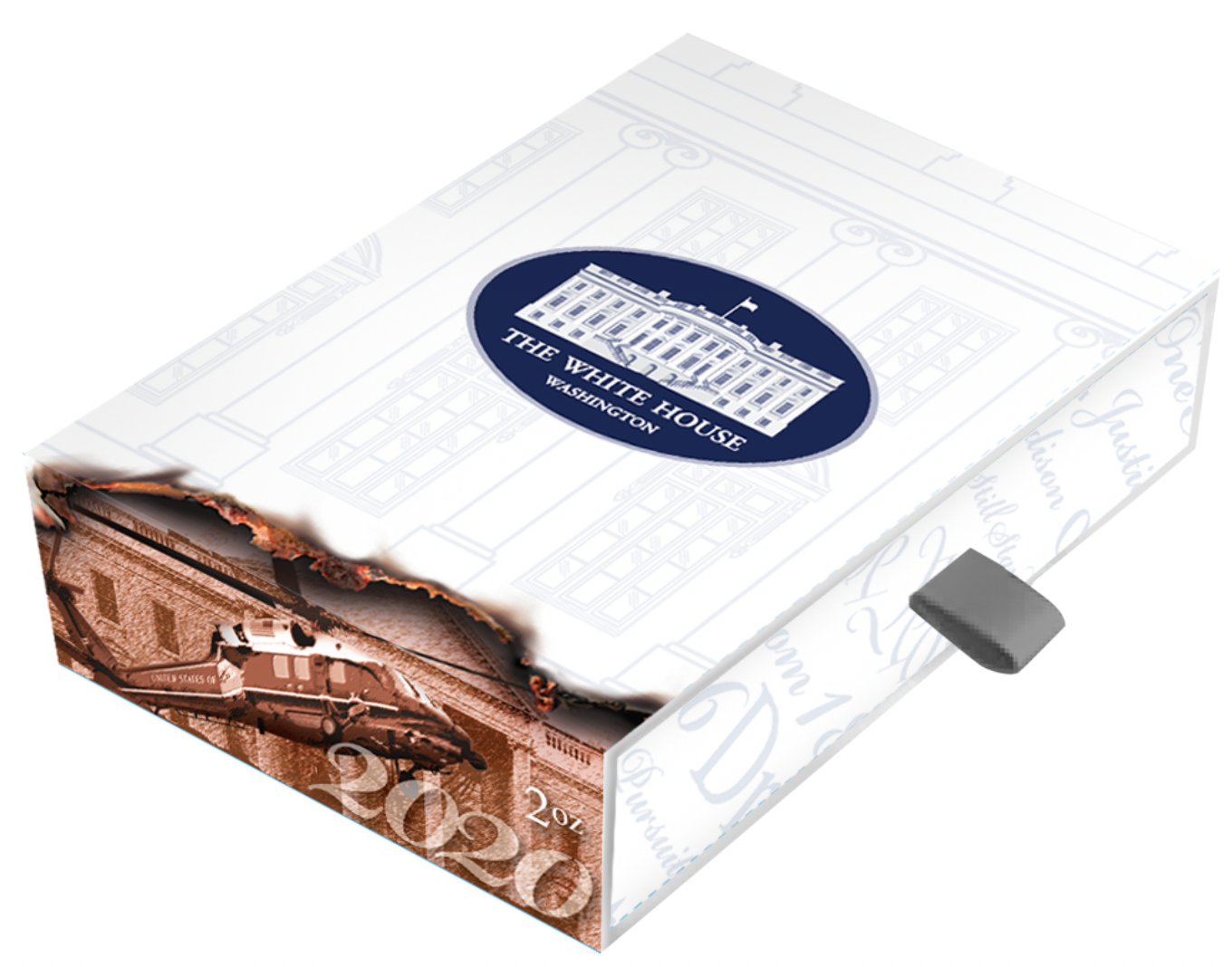 ---
The White House 2oz Silver Coin
Year of Issue: 2020
Country of Issue: Cook Islands
Mint: Mayer Mint
Face Value: 10 Dollars
Coin Weight: 2 Troy Ounces
Metal Purity: 0.999
Metal Composition: Fine Silver
Mintage: 1600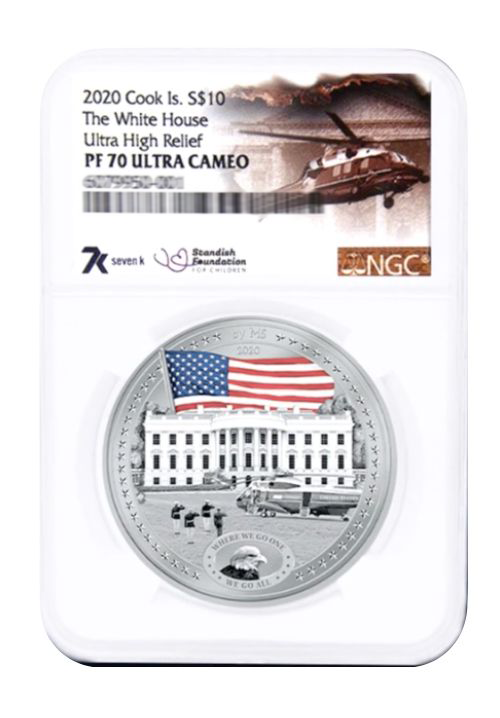 ---