What do Theodore Roosevelt and a scarab beetle have in common? They're both tough as nails! They're both also the subjects of the first coin drop this month. Check out this article about Ol' Teddy Roosevelt in his Rough Rider days and watch the video below to see just how tough the 26th President of the U.S. was:
Do you get it now?
We're always looking to inspire and empower our 7k fam with stories of others who have beat the odds and achieved greatness. Let these coins be a reminder of just how far grit and determination can get you in life.
So, set a reminder to join us for a lightning fast COIN DROP on:
Thursday, March 2nd @ 2pm
Mountain Time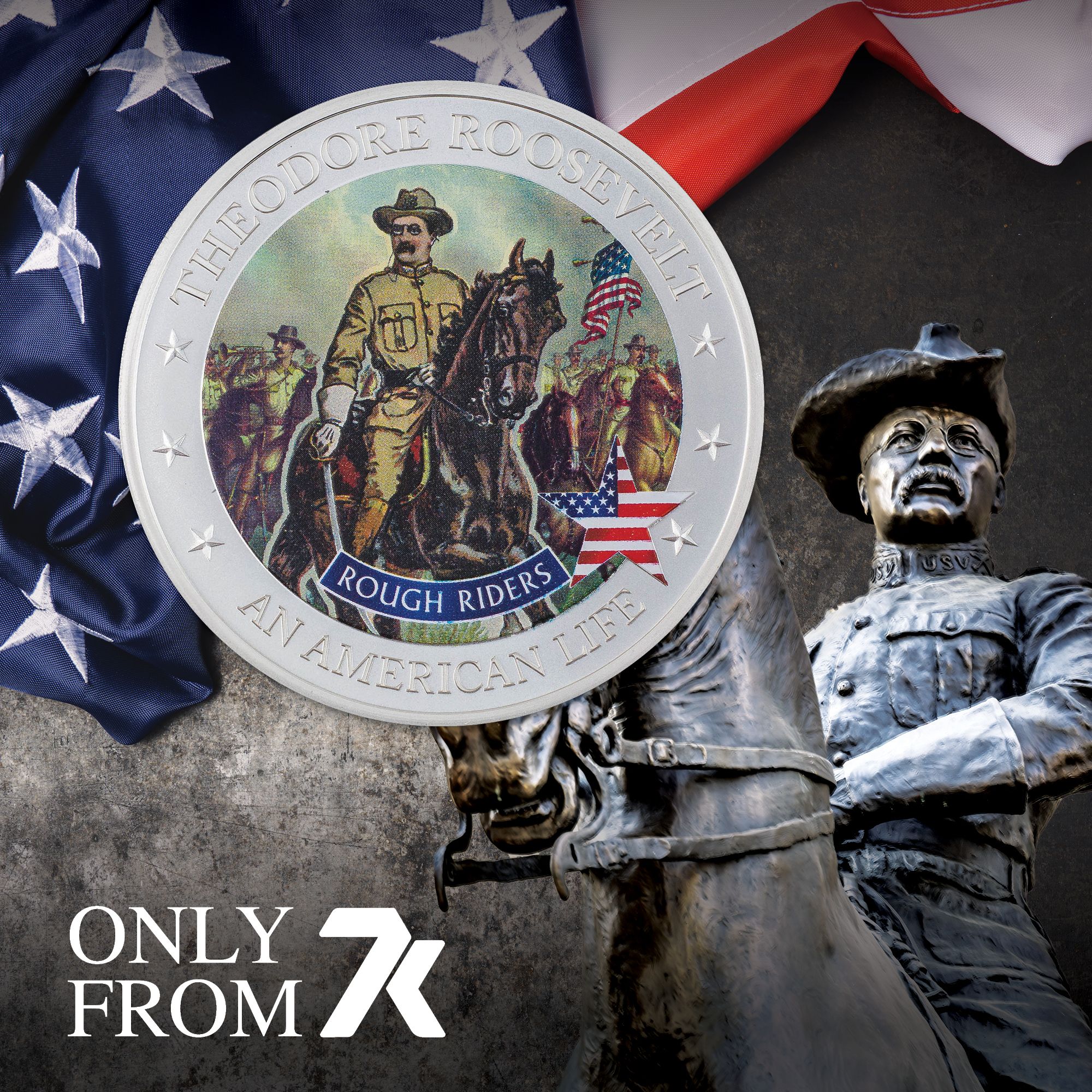 2022 An American Life: Theodore Roosevelt Rough Riders 1/2 oz Silver Coin MS70 & MS69
Year of Issue: 2022
Country of Issue: Cook Islands
Mint: Mayer Mint
Face Value: 2 Dollars
Coin Weight: 1/2 Troy Ounce
Metal Purity: 0.999
Metal Composition: Fine Silver
Mintage: 5000
Features: Ultra High Relief
When the Spanish-American war broke out in 1898, Theodore Roosevelt left his post as Assistant Navy Secretary to form a cavalry called the Rough Riders: the rootin'est, tootin'est band of cowboys, college athletes, and Texas Rangers the U.S. has ever known. He took his boys to Cuba and led them to a victory at the Battle of San Juan Hill that won the war. He was even awarded a Medal of Honor for it posthumously in 2001.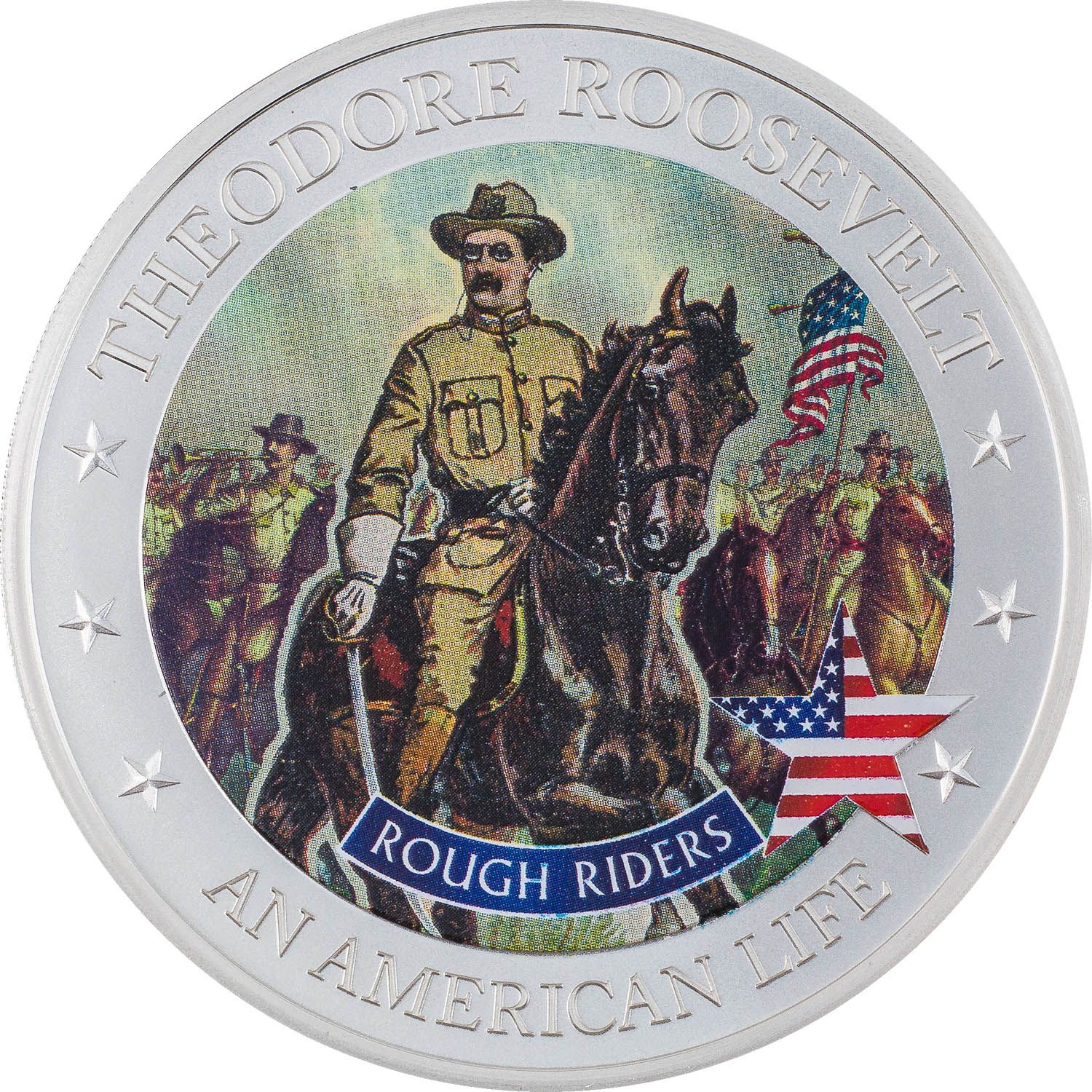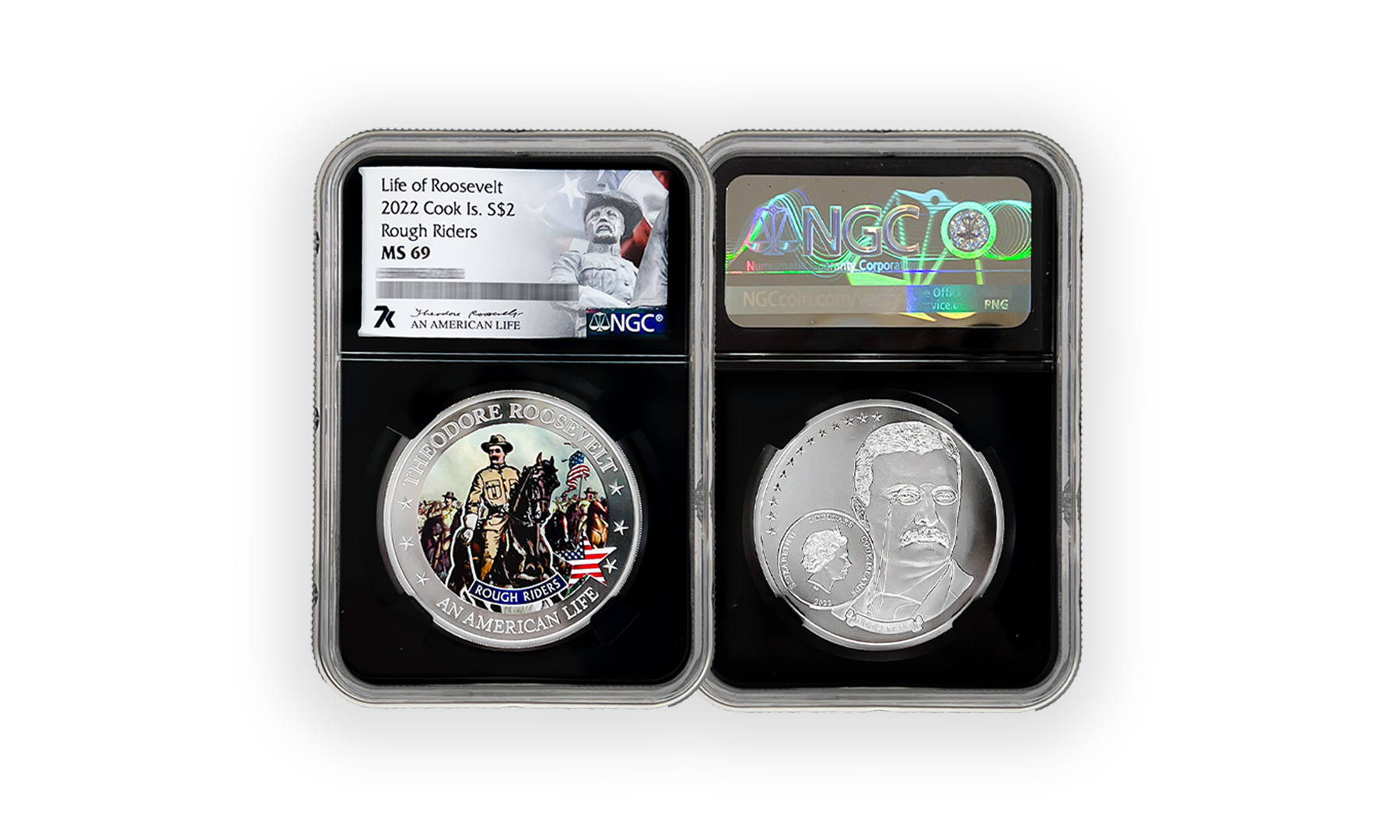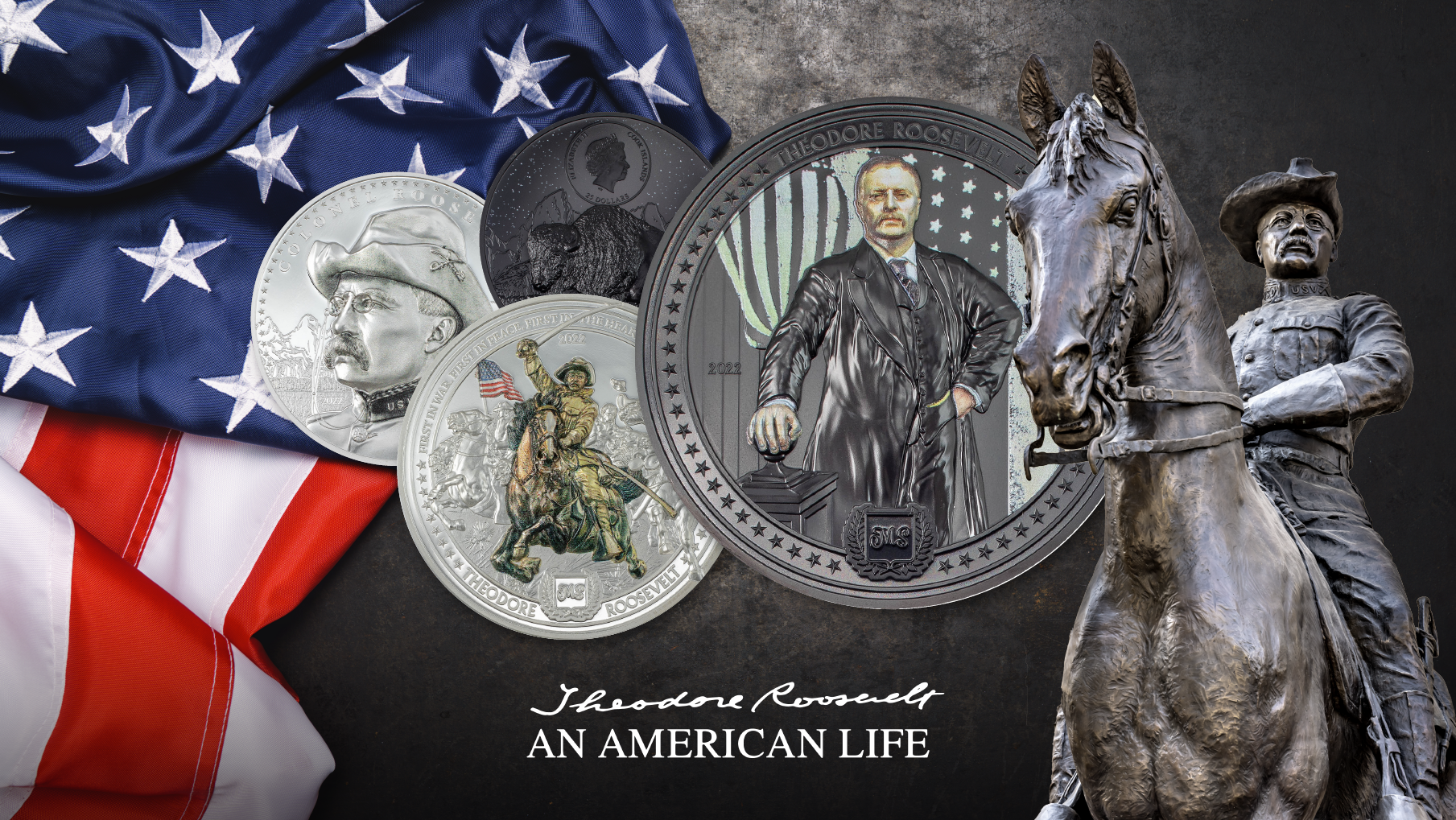 ---
Coin #2: From the Scarabaeus Coin Collection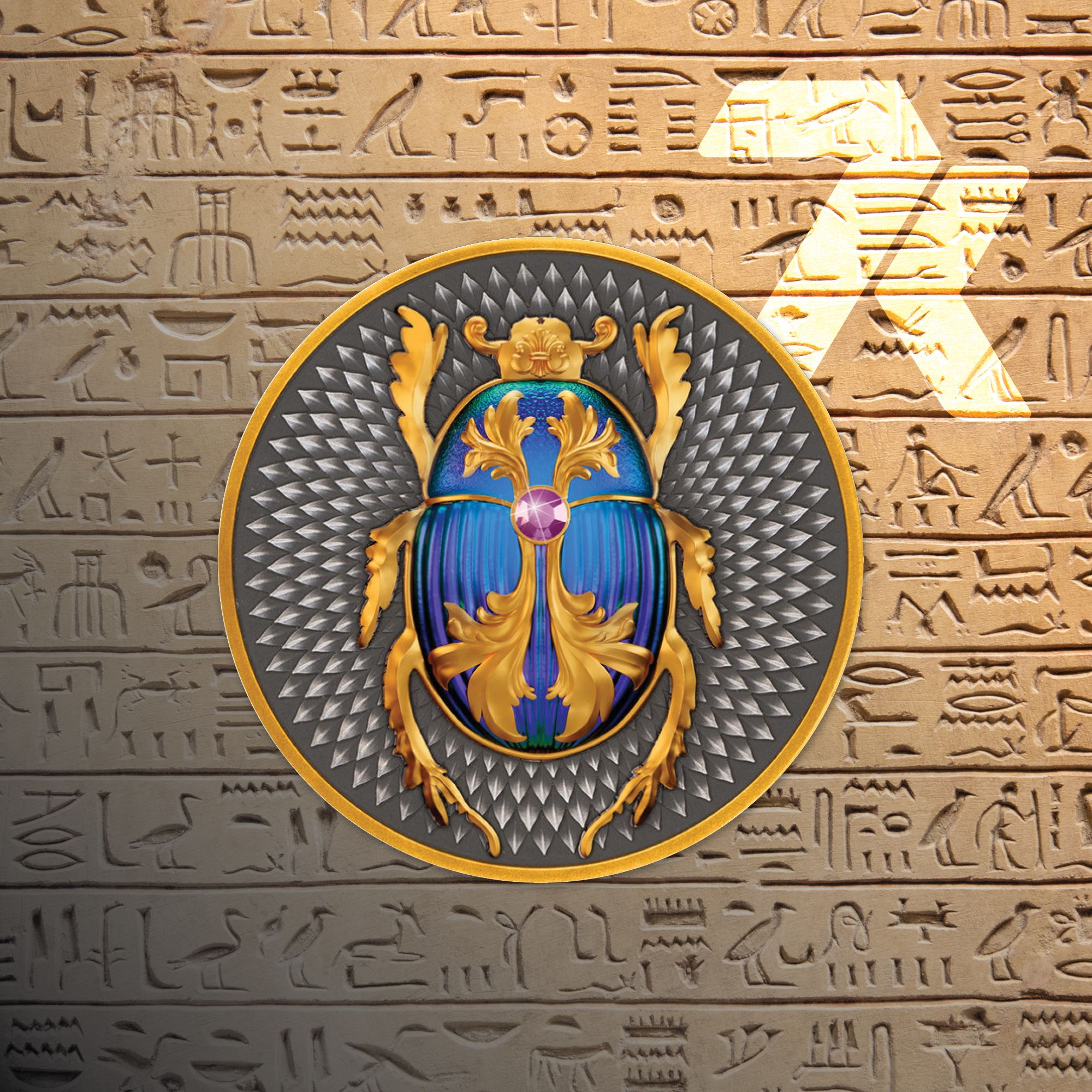 2022 Scarabaeus Scarab 2 oz Silver Coin MS70 & MS69
Year of Issue: 2022
Country of Issue: Niue
Mint: Poland Mint
Face Value: 5 Dollars
Coin Weight: 2 Troy Ounces
Metal Purity: 0.999
Metal Composition: Fine Silver
Mintage: 500
Features: Antique Finish
The divinity of the scarab beetle in Egyptian culture stemmed from their belief that the sun god Kepri took the form of a scarab beetle. As such, many ancient Egyptians carried scarab amulets or incorporated the motif in decor. This 2 oz fine silver coin replicates these scarab amulets while including numismatic splendors like a partial gold plating, an Antique Finish quality, and genuine crystal insert.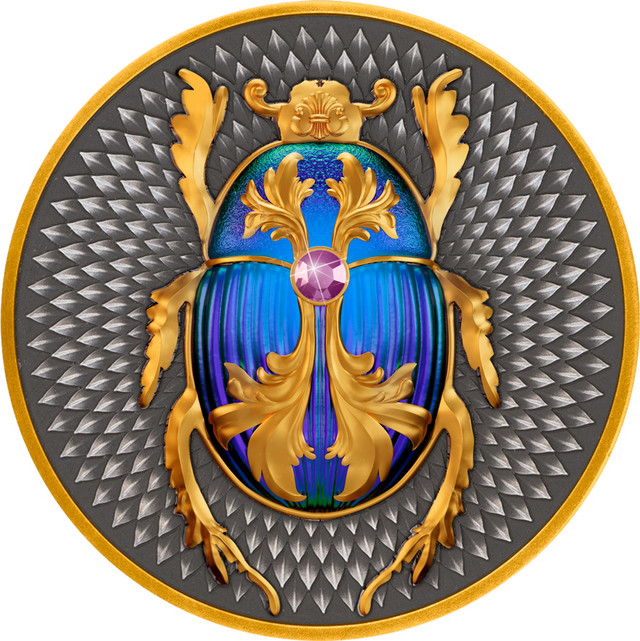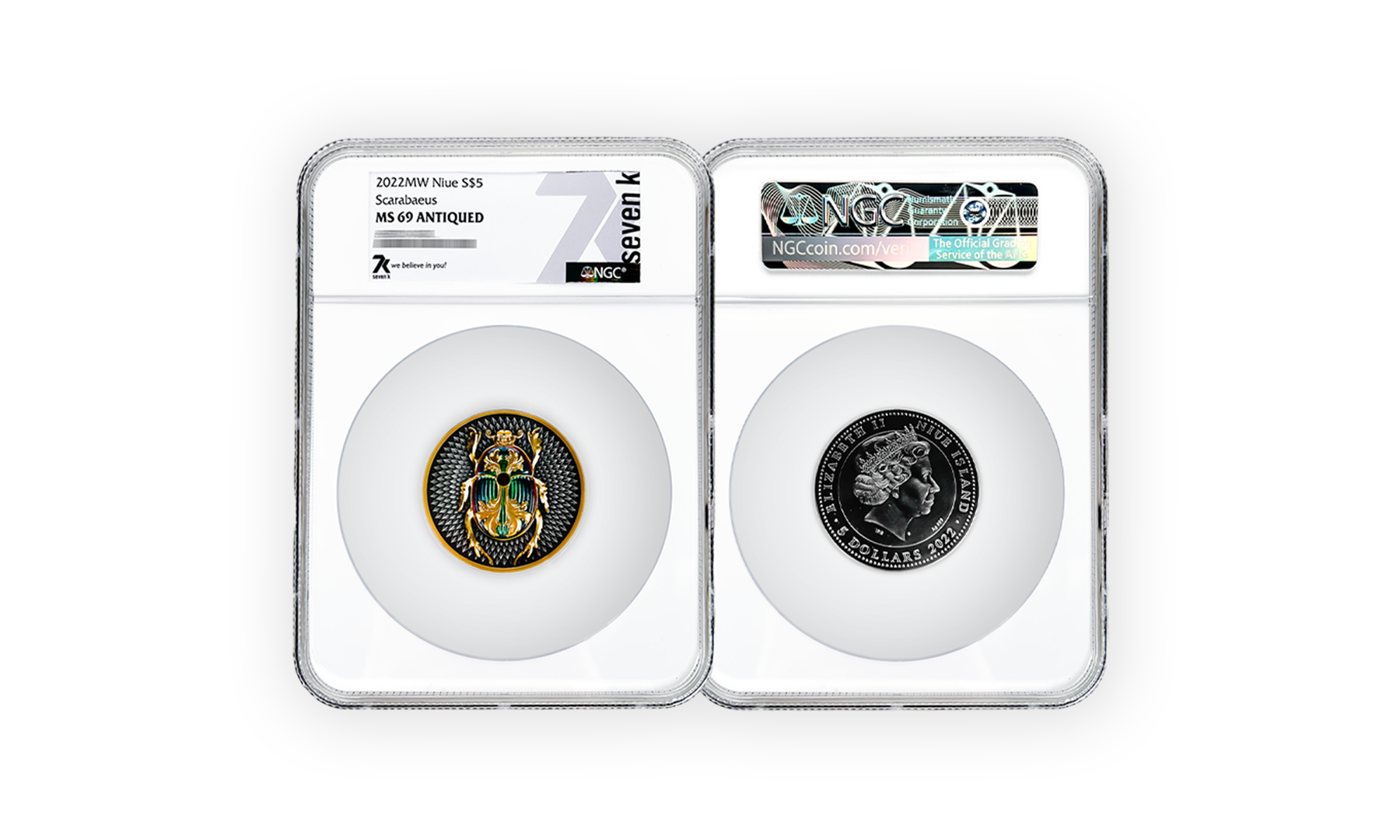 ---
Not Sure How A Coin Drop Works?
We've simplified the process even more to help out. Just follow these steps:
A few minutes before the time of the coin drop, log in to your account on 7kmetals.com.

Click the "Check it out" button in the coin drop box on your account page.


When the timer counts down to zero you'll see the coin drop interface appear. Swipe left until you see (on a touchscreen device), or click on the image (on a computer) of the coin you want.


Click the "I WANT ONE" button underneath the coin description.


Do this for all the coins you want to purchase.
That's it! That's all there is to it!
A few things to note:
THERE IS NO CODE NEEDED!
If there are multiple grades of a coin, you'll need to select the one you want. Make sure it's highlighted. The system defaults to the PF or MS69, so if you want the PF or MS70, you need to select it.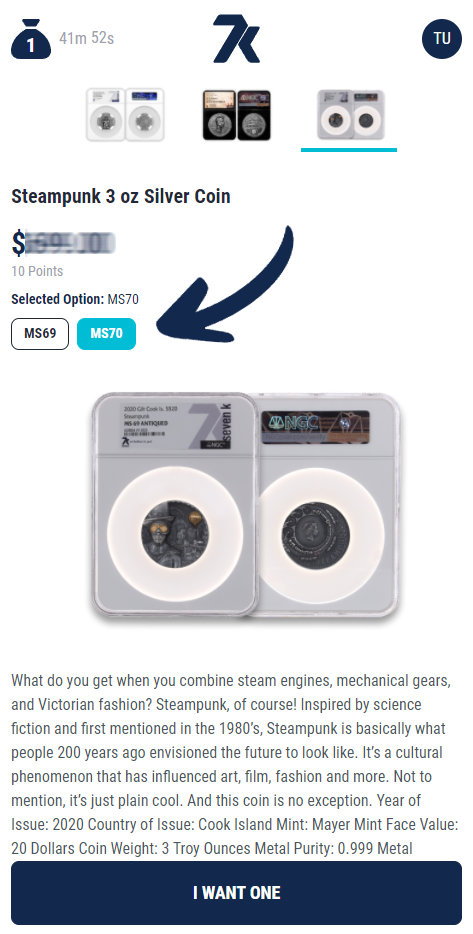 You need to act FAST! The reason we do coin drops is because so many people want a limited number of coins. This is the fairest way we have found to offer these coins. If you see the button underneath a coin flickering between "I Want One" and "Sold Out" it's because people are claiming and then changing their minds about the last few coins.

PRO TIP: People continue to "unshop" throughout the duration of the coin drop. Don't give up if the coin you want sells out in minutes (or seconds!). People will grab them and then change their minds so coins often become available all throughout the drop. KEEP TRYING!
Never Miss Another Coin Drop
1 - Create a new text message.
2 - Enter your country code in the "to" field.
3 - Send "7k" as the body of the message.
Country Codes
USA: 8332099777
CANADA: 8332099777
AUSTRALIA: 61480088229
U.K.: 4474911663966
SINGAPORE: 6582400304
NEW ZEALAND: TBA
IRELAND: TBA
MEXICO: TBA
*Normal rates based on your individual plan may apply, but no additional international costs will be incurred.
Once complete, you will receive an automatic text reply welcoming you!
Make sure to act quickly when the text messages come in so you can take advantage of the Coin Drops. Good luck!