If you've been involved with 7k for any length of time, you've heard our signature statement, "We believe in you!" We say it all the time. Not because it's some kind of slogan, but because it's absolutely TRUE. We, as a company, from the founders to the staff, truly believe in the power of our members to change lives--their own and each others'. We believe in your ability to do hard things, to reach beyond self to goals that are higher and more ambitious than previously dreamt. To leave legacies for future generations. To do ANYTHING you set your mind to accomplish. WE BELIEVE IN YOU!
So, when we say we're incredibly THANKFUL for each of you, we mean that, too! From the bottom of our hearts, we are grateful for your support and belief in US.
As we approach Thanksgiving here in the United States we wanted to take a moment to express that gratitude. This year we're not participating in the commercial madness that has come to surround what we believe should be a family holiday. We're taking some time off to be with our loved ones. And we don't want to distract you from yours, either. So we'll be holding this week's coin drop tomorrow...
Wednesday, November 23rd @ 2pm
Mountain Time
For those who want to participate and grow those #stacksonstacks we have some fun, unique treasures to collect. After tomorrow we're going to go hang out with our loved ones and encourage you to do the same. Here's to wishing you all a very Happy Thanksgiving!
---
Coin #1: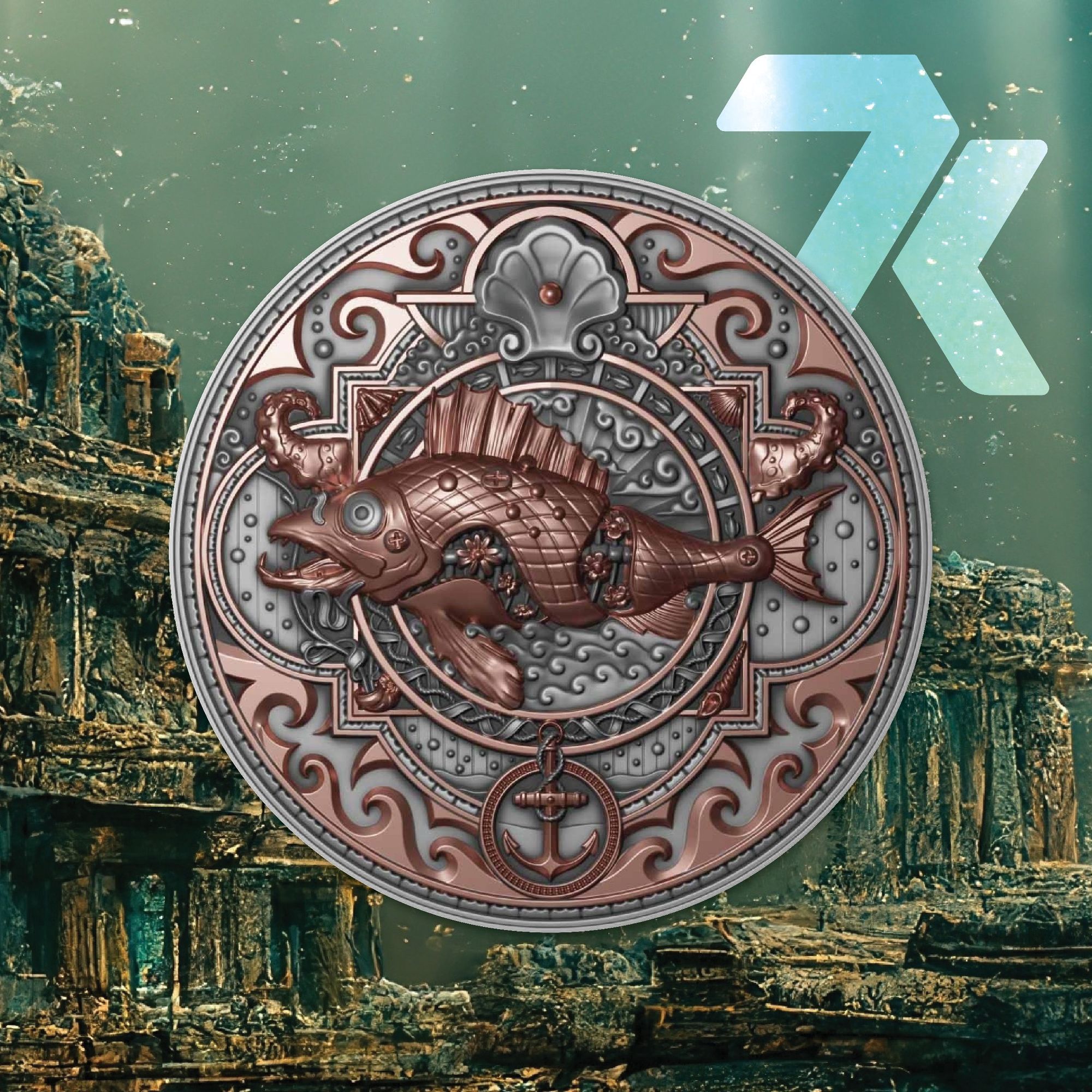 2022 Leagues Under The Sea Metal Fish 2 oz Silver Coin MS70
Year of Issue: 2022
Country of Issue: Niue
Mint: Lithuanian Mint
Face Value: 5 Dollars
Coin Weight: 2 Troy Ounces
Metal Purity: 0.999
Metal Composition: Fine SIlver
Mintage: 500
Features: Antique Finish
You caught a big one! Steampunk, meet ocean. Ocean, you're about to get a lot cooler. This 2 oz coin gives us 20,000 Leagues Under the Sea plus fish-plaque-over-the-mantle vibes. Did you know that that Jules-Verne's-novel-turned-Disney-movie is credited with being a steampunk originator? Fits the timeline is all we're saying. And that this coin has Copper plating, High Relief quality, AND Antique finish quality. Flex.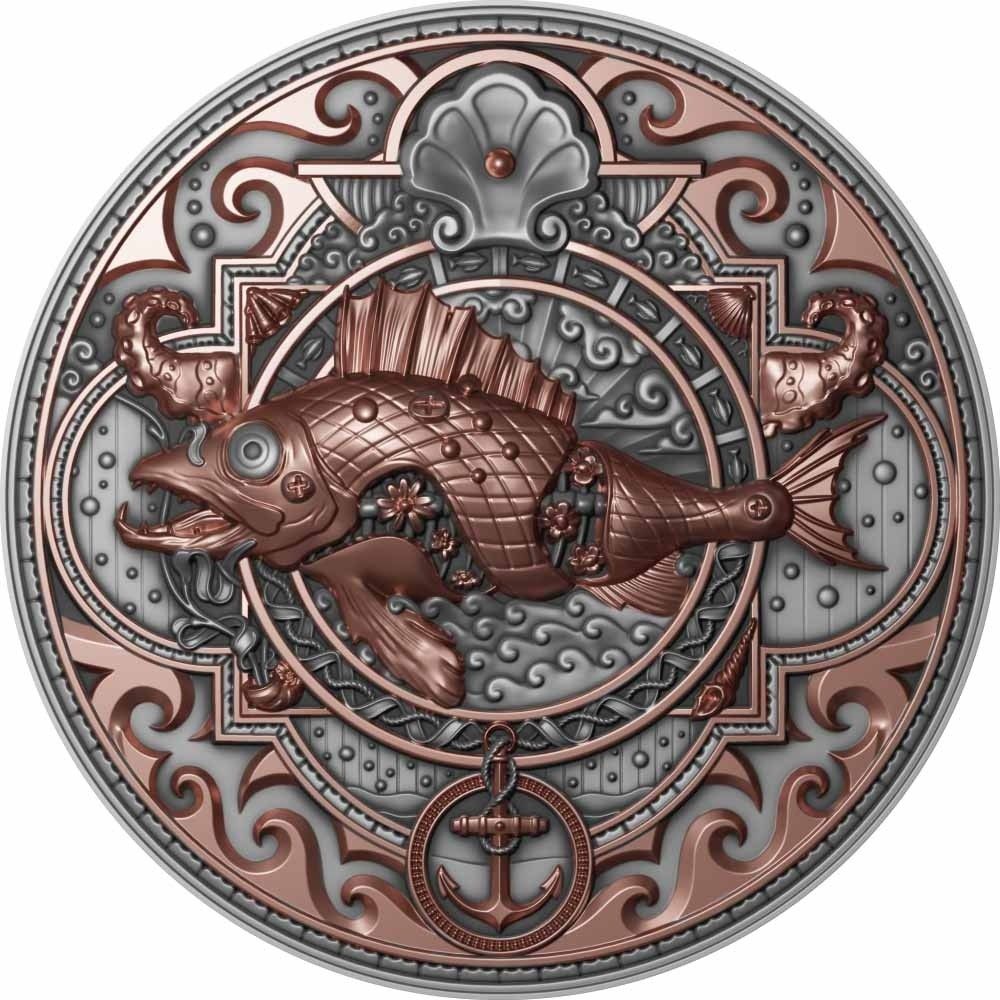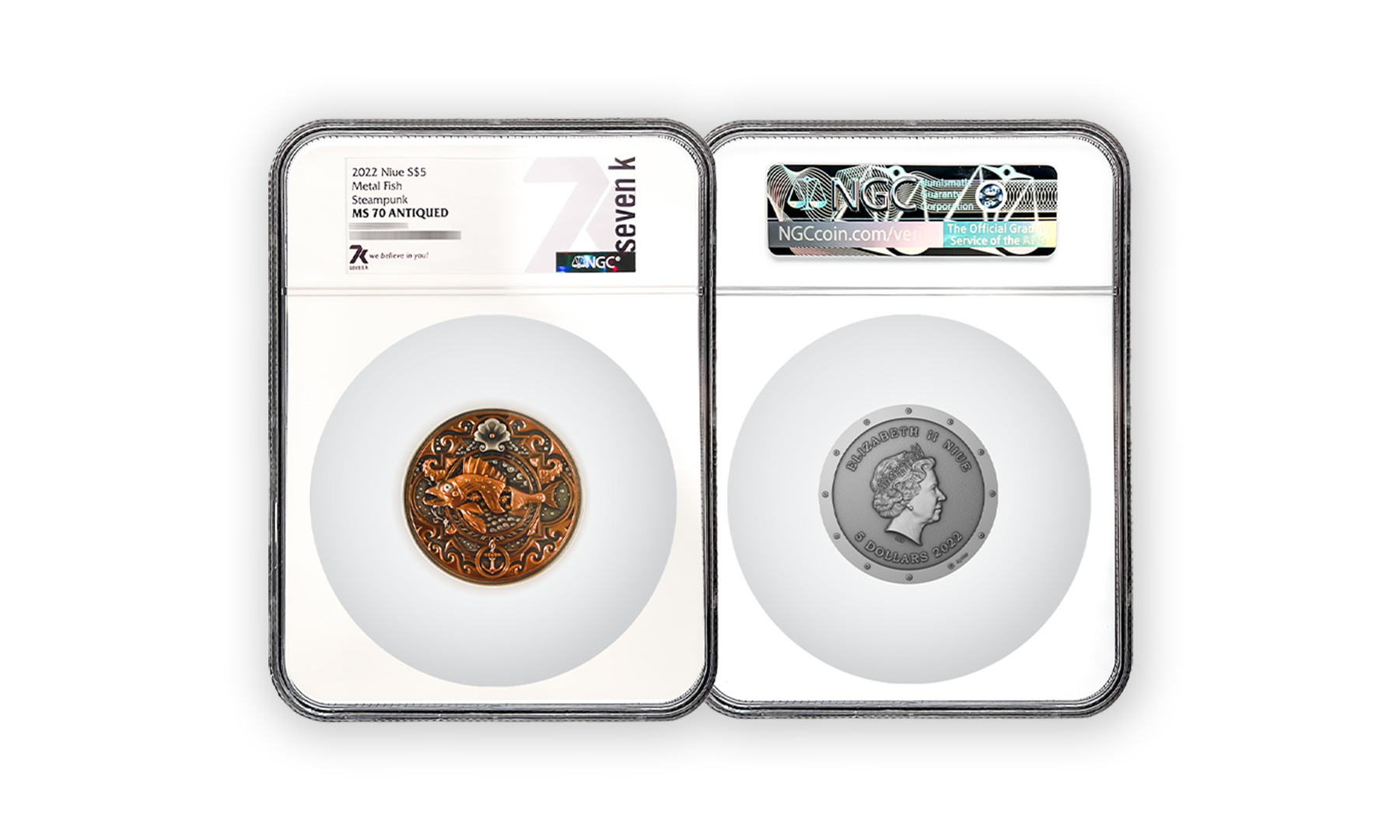 ---
Coin #2: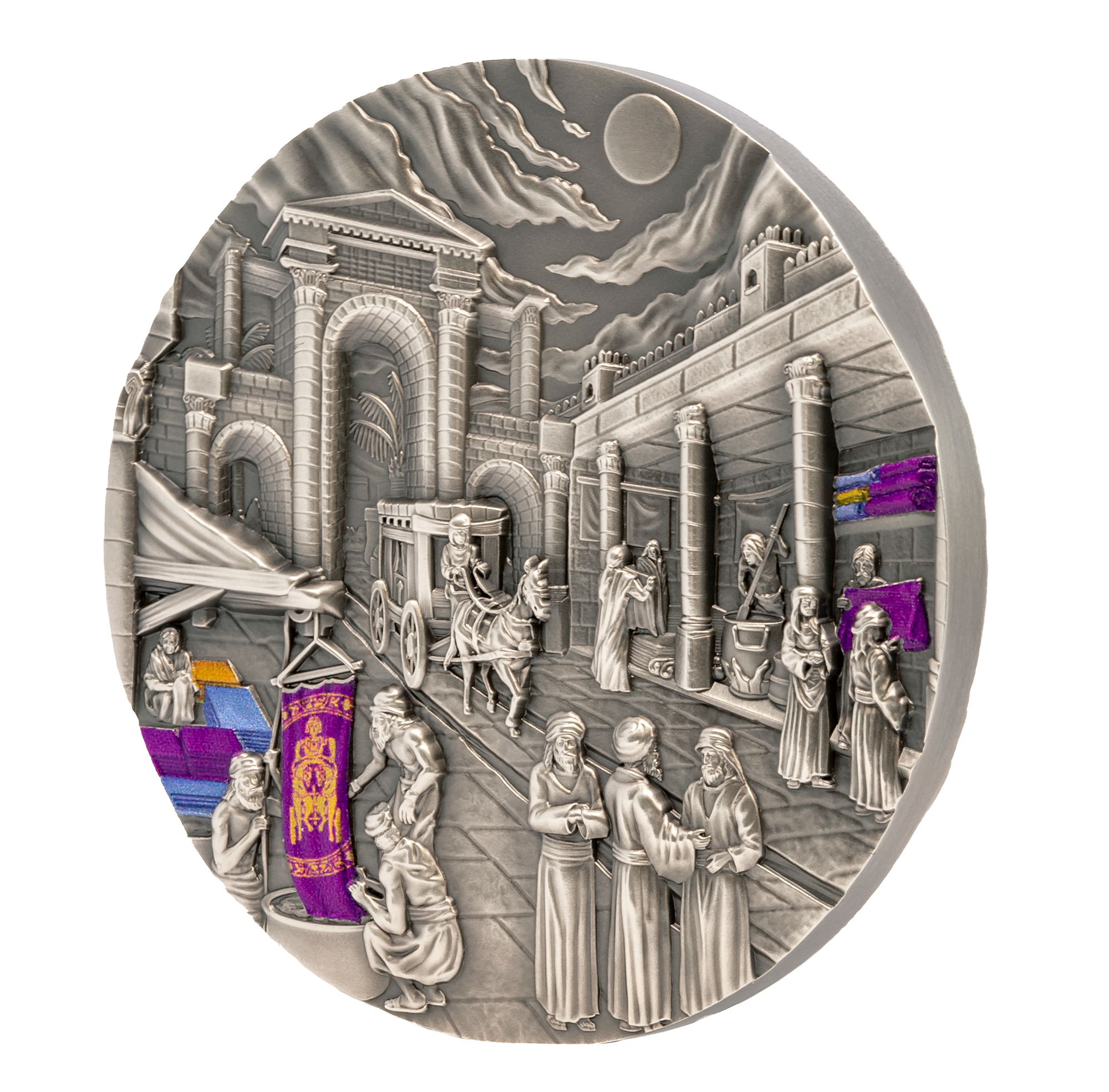 2022 Lost Civilizations Phoenicia & Carthage 2 oz Silver Coin MS70
Year of Issue: 2022
Country of Issue: Palau
Mint: Mayer Mint
Face Value: 10 Dollars
Coin Weight: 2 Troy Ounces
Metal Purity: 0.999
Metal Composition: Fine Silver
Mintage: 555
Features: Antique Finish
It's a shame that the great civilization of Phoenicia faded from existence in 332 BC...their alphabet is the basis for most of the languages we speak today! The Phoenicians were around from about 3200 BC. They built a booming dyeing and shipping industry by 1500 BC, and ensured a legacy from their rich, luxurious purple dyes. This gorgeous coin features 'Phoenician purple' in honor of the 'purple people'.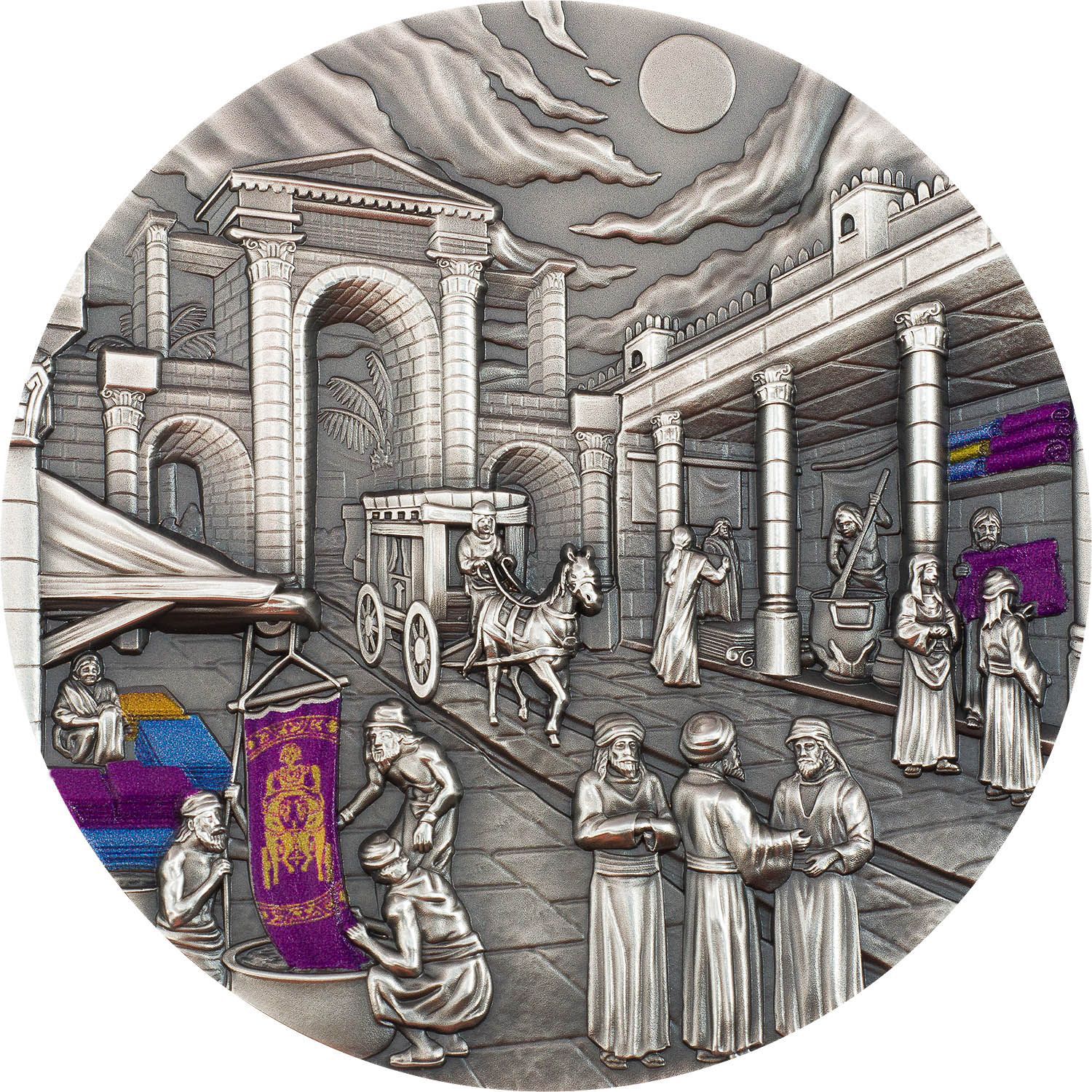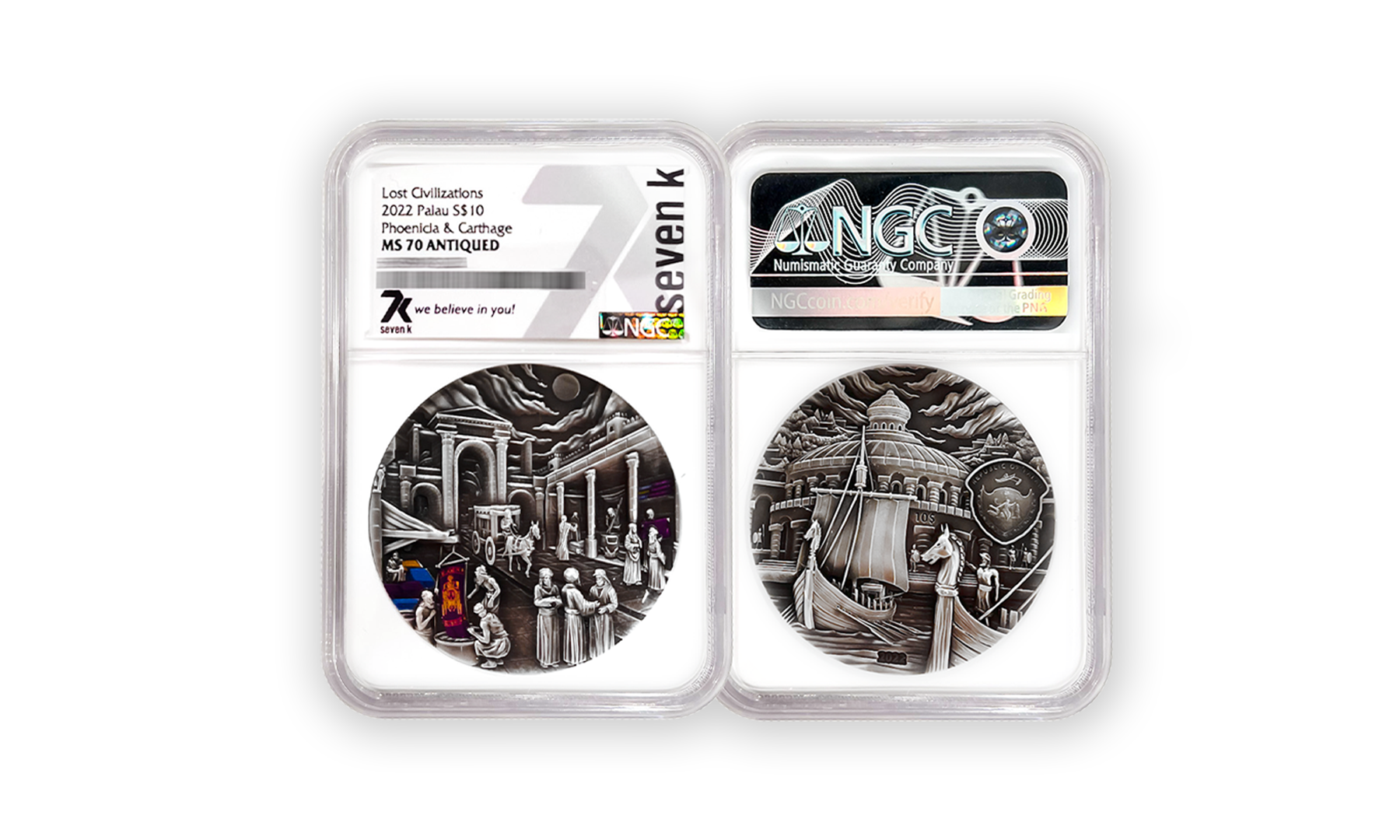 ---
Coin #3: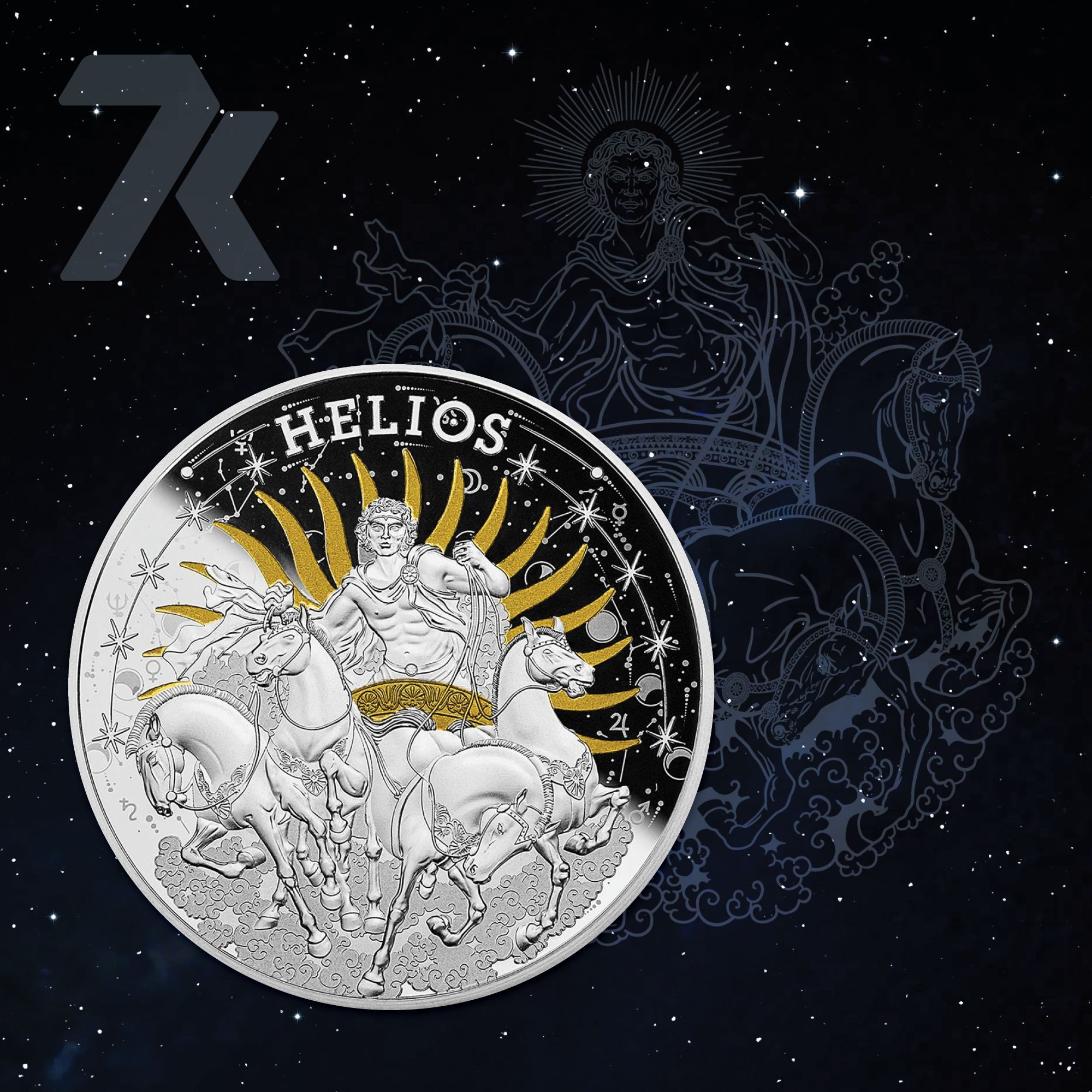 2022 Helios 1 oz Silver Coin PF70
Year of Issue: 2022
Country of Issue: Niue
Mint: Poland Mint
Face Value: 1 Dollar
Coin Weight: 1 Troy Ounce
Metal Purity: 0.999
Metal Composition: Fine Silver
Mintage: 500
Features: Ultra High Relief
Greek Sun God Helios is captured in action on this 1 oz silver coin, guiding his magical horse-drawn Sun chariot across the sky to wake up the world below. Once, Helios let his son take his chariot for a spin and the boy messed up so badly Zeus had to strike him down with lightning before everyone on Earth froze or burned. But hey, his old man believed in him enough to give him a try!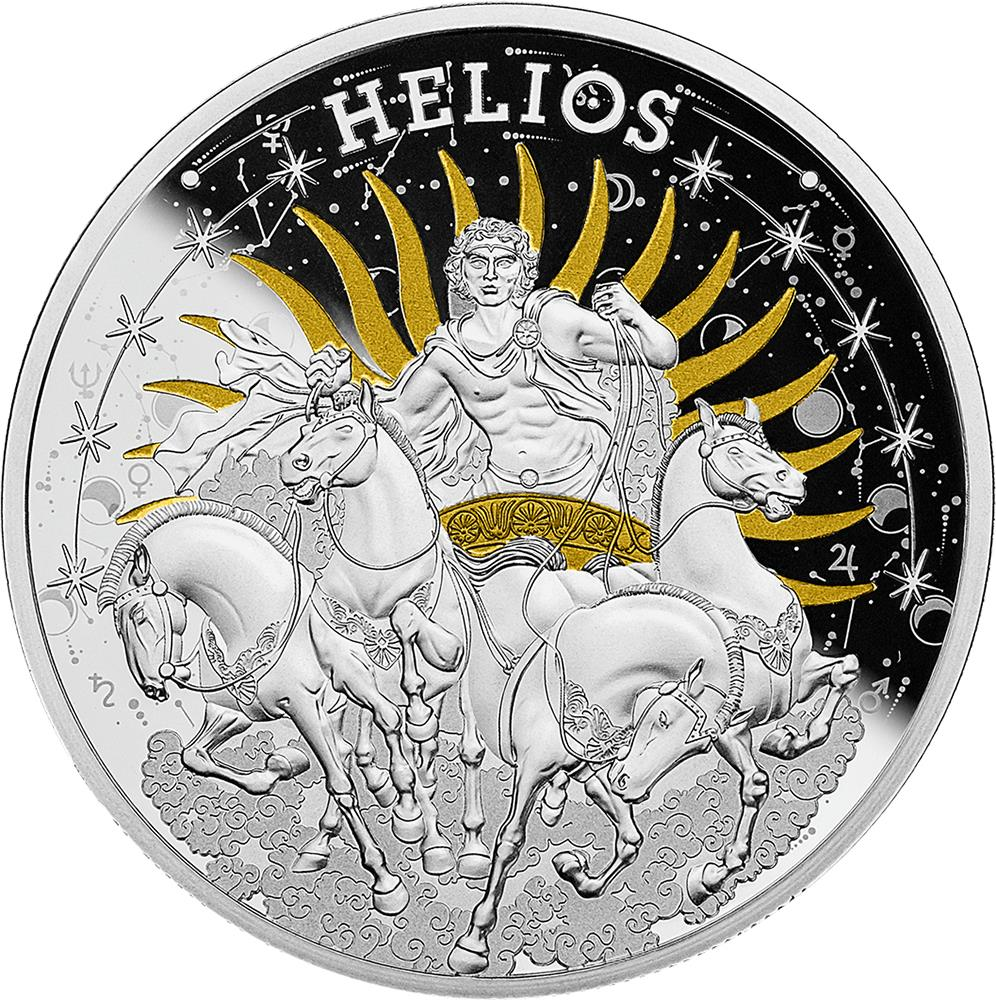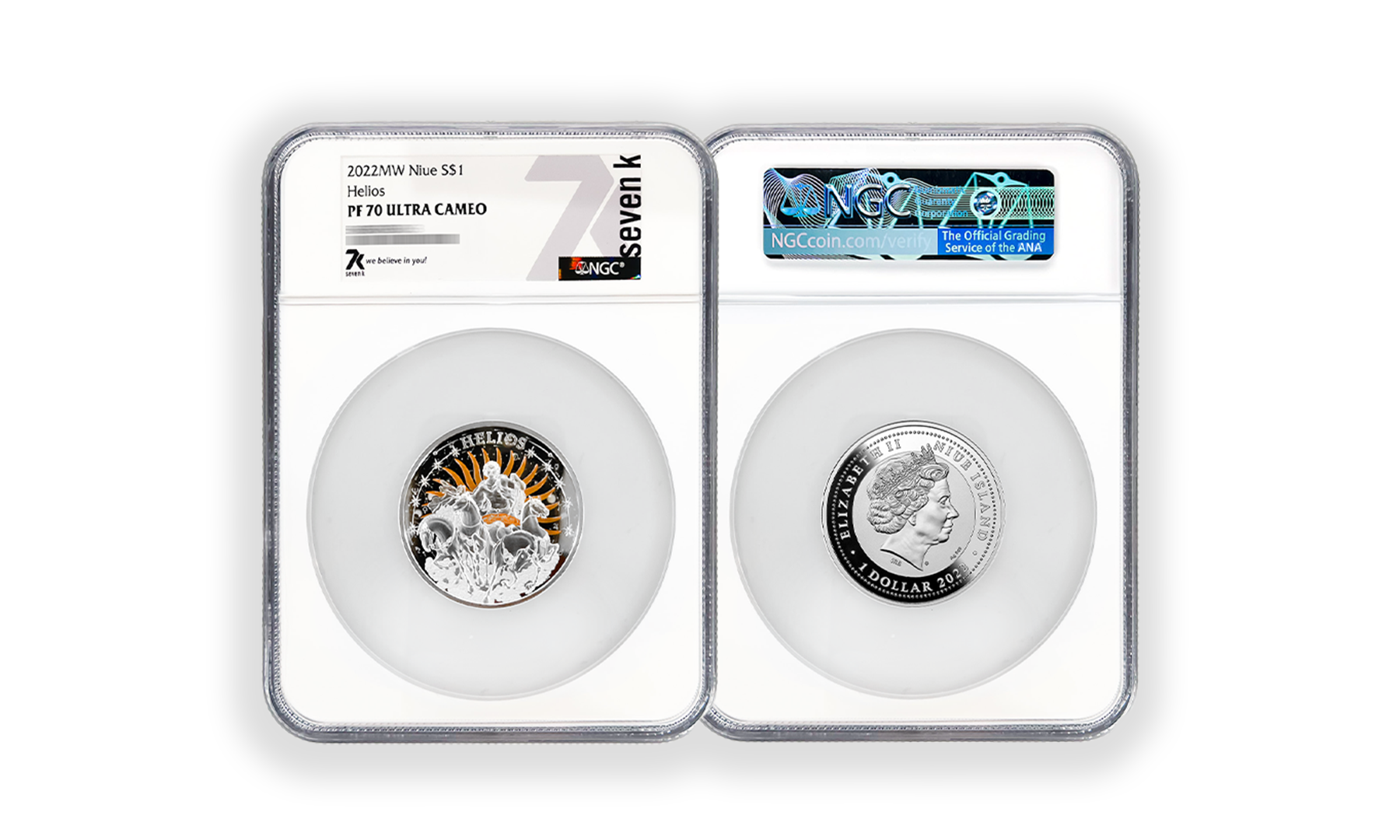 ---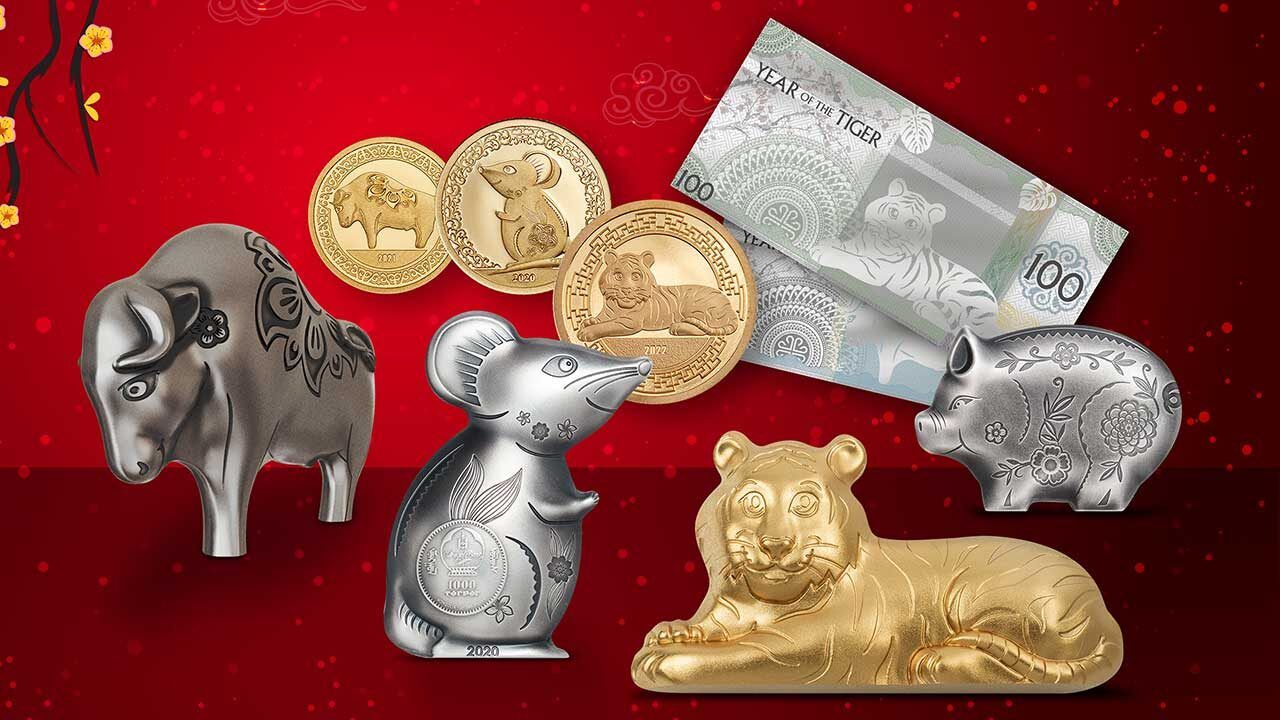 2023 Lunar Year Collection Year of the Rabbit 5g Silver Note PF70
Year of Issue: 2022
Country of Issue: Mongolia
Mint: Perth Mint
Face Value: 100 Togrog
Coin Weight: 5 Grams
Metal Purity: 0.999
Metal Composition: Fine Silver
Mintage: 5000
The 2023 Chinese New Year celebrates the return of the Year of the Rabbit! People born in the years 2023, 2011, 1999, 1987, 1975, 1963, 1951, and 1939 are all Rabbits, known for being friendly yet reserved, kind but stubborn. This addition to the Lunar Year collection is a delicately designed, beautiful, fine silver note to bring you Rabbits luck and prosperity in the New Year.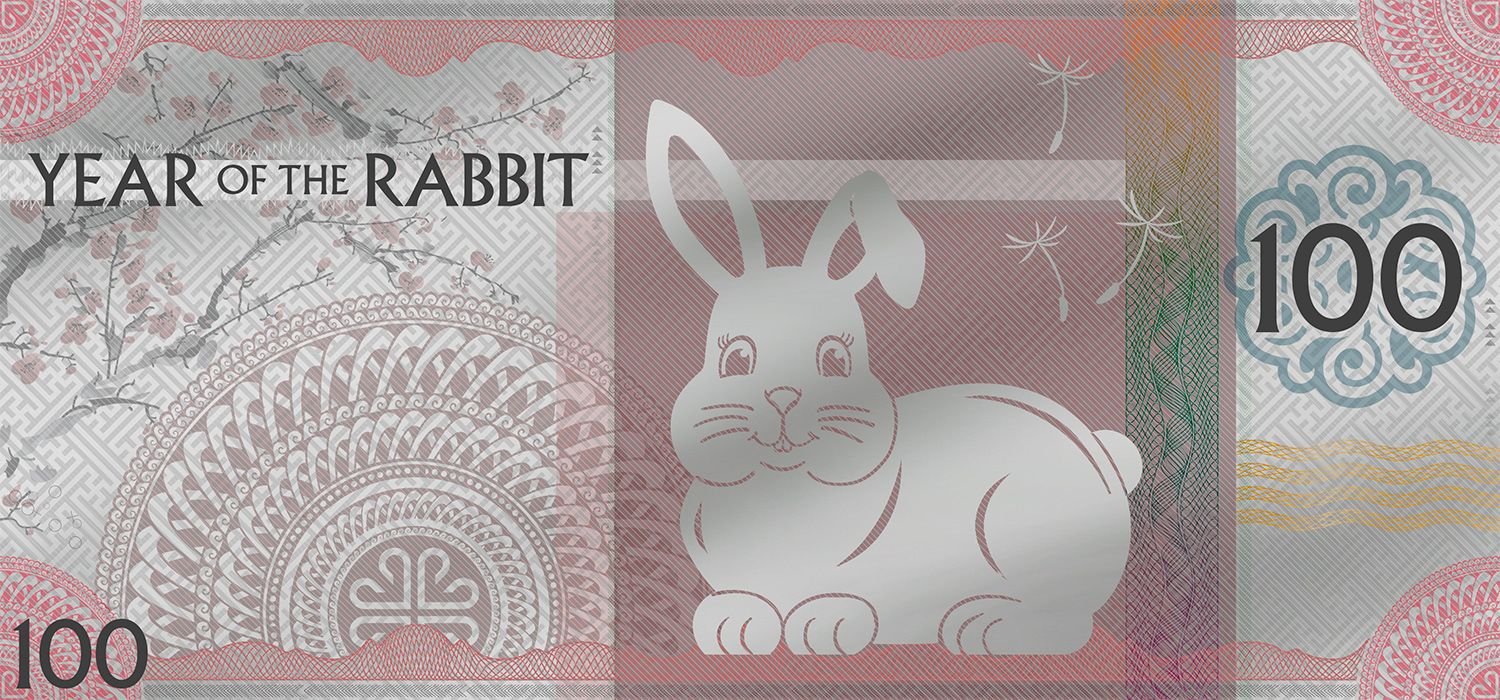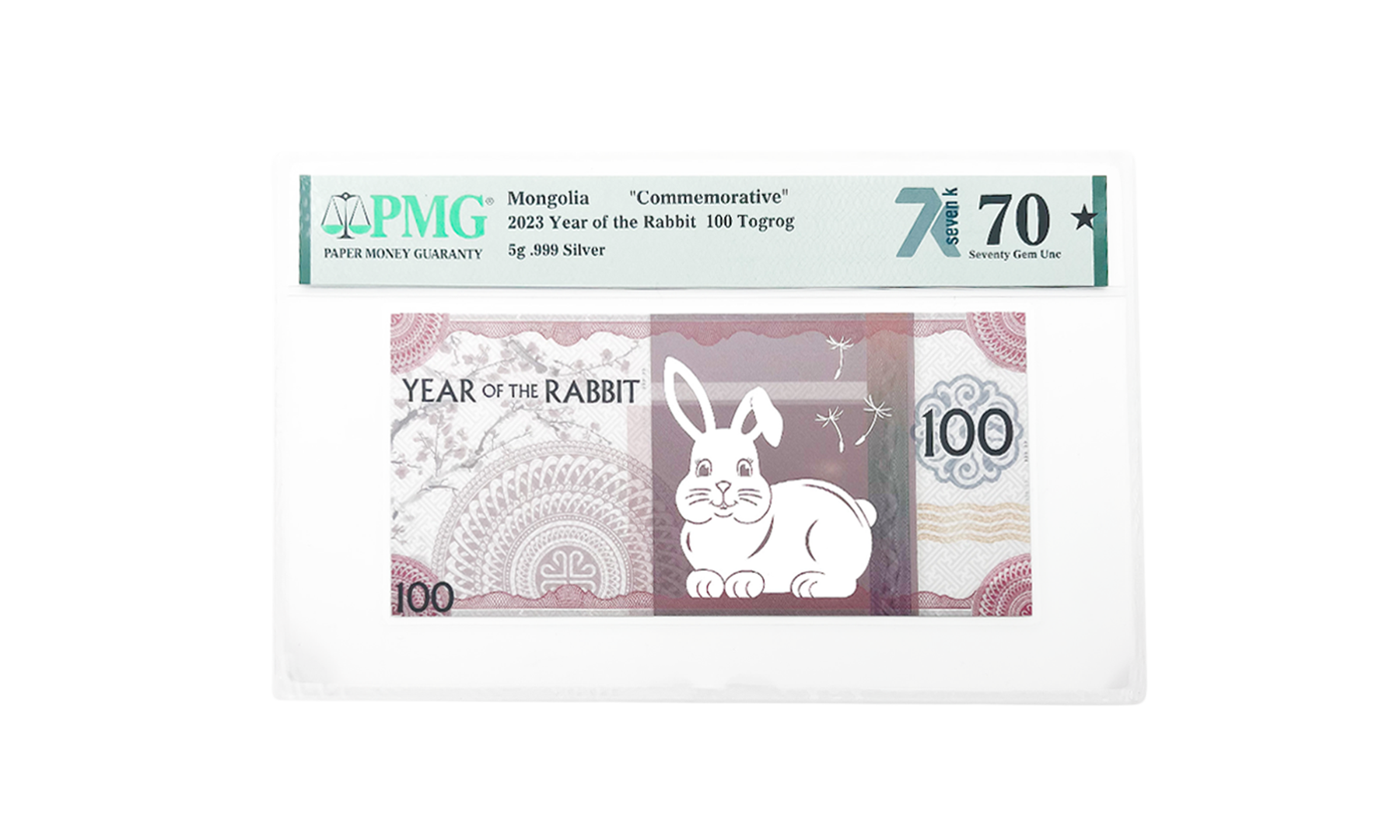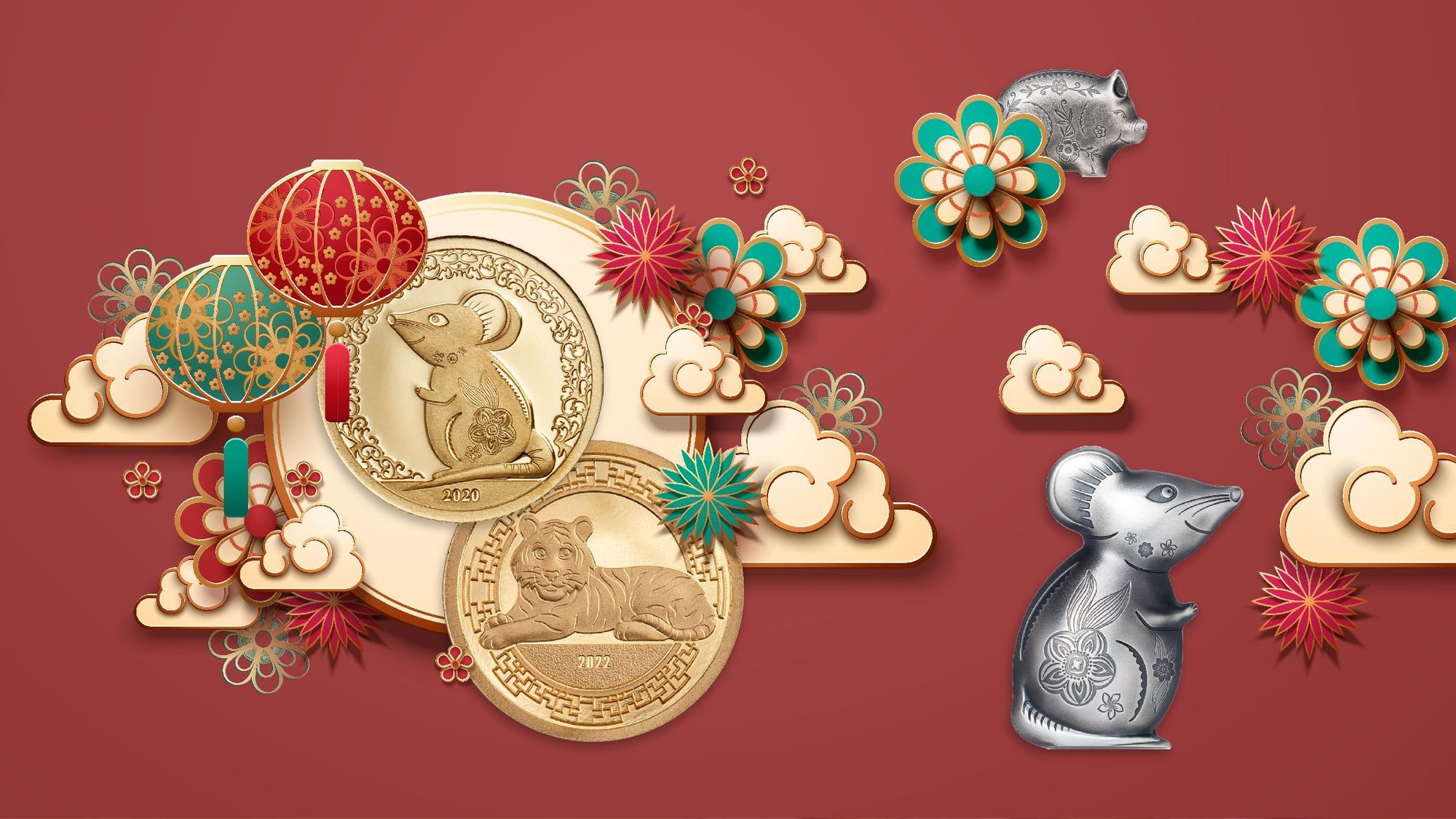 ---
Not Sure How A Coin Drop Works?
We've simplified the process even more to help out. Just follow these steps:
A few minutes before the time of the coin drop, log in to your account on 7kmetals.com.

Click the "Check it out" button in the coin drop box on your account page.


When the timer counts down to zero you'll see the coin drop interface appear. Swipe left until you see (on a touchscreen device), or click on the image (on a computer) of the coin you want.


Click the "I WANT ONE" button underneath the coin description.


Do this for all the coins you want to purchase.
That's it! That's all there is to it!
A few things to note:
THERE IS NO CODE NEEDED!
If there are multiple grades of a coin, you'll need to select the one you want. Make sure it's highlighted. The system defaults to the PF or MS69, so if you want the PF or MS70, you need to select it.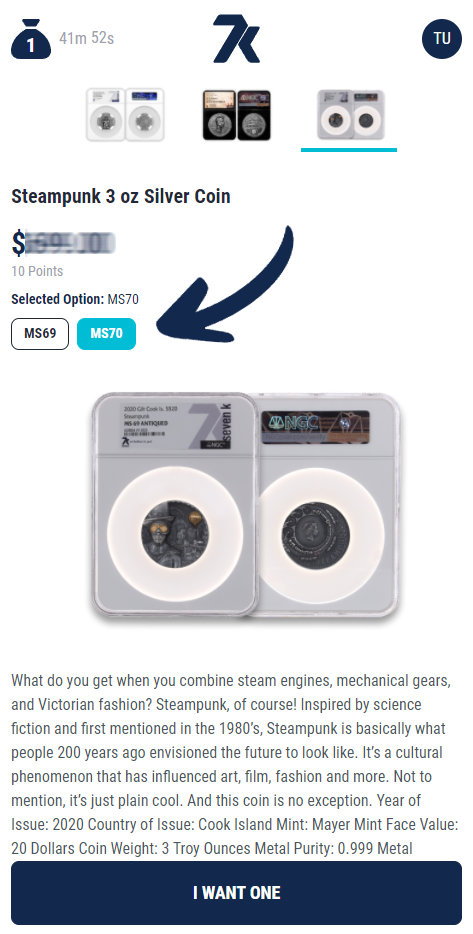 You need to act FAST! The reason we do coin drops is because so many people want a limited number of coins. This is the fairest way we have found to offer these coins. If you see the button underneath a coin flickering between "I Want One" and "Sold Out" it's because people are claiming and then changing their minds about the last few coins.

PRO TIP: People continue to "unshop" throughout the duration of the coin drop. Don't give up if the coin you want sells out in minutes (or seconds!). People will grab them and then change their minds so coins often become available all throughout the drop. KEEP TRYING!
Never Miss Another Coin Drop
1 - Create a new text message.
2 - Enter your country code in the "to" field.
3 - Send "7k" as the body of the message.
Country Codes
USA: 8332099777
CANADA: 8332099777
AUSTRALIA: 61480088229
U.K.: 4474911663966
SINGAPORE: 6582400304
NEW ZEALAND: TBA
IRELAND: TBA
MEXICO: TBA
*Normal rates based on your individual plan may apply, but no additional international costs will be incurred.
Once complete, you will receive an automatic text reply welcoming you!
Make sure to act quickly when the text messages come in so you can take advantage of the Coin Drops. Good luck!