Roots of Humanity Project
Would you consider the world divided these days? How unified do you feel the human family is?
Did you know that as humans our DNA is 95% identical to one another's? That means that we are all 95% the exact same, leaving only 5% in difference. Five percent! And yet we seem to view each other entirely based on those 5% differences. Hair color, skin color, language, body type, clothes, opinions... They help us each to be unique, but at our core there is so much that we have in common with each other.
We are unbelievably excited to unveil a project we are thrilled to be involved with! If you were at the Lightning Tour event in SLC on December 4th, you had a front row seat to learn about the Roots of Humanity project from none other than celebrated artist, Tom Holdman. If not, grab a cup of your beverage of choice and settle in--this is one you will NOT want to miss.
First, you're going to want to watch this touching video to better understand the man behind this incredibly ambitious and worthwhile project.
Amazing story, isn't it? We were lucky enough to have the man himself, Tom Holdman, join us in SLC to explain The Roots of Humanity project. Here's his speech directly to 7k members.
Isn't he incredible? And what about the 7 Pillars of Humanity Gold Notes? Truly stunning!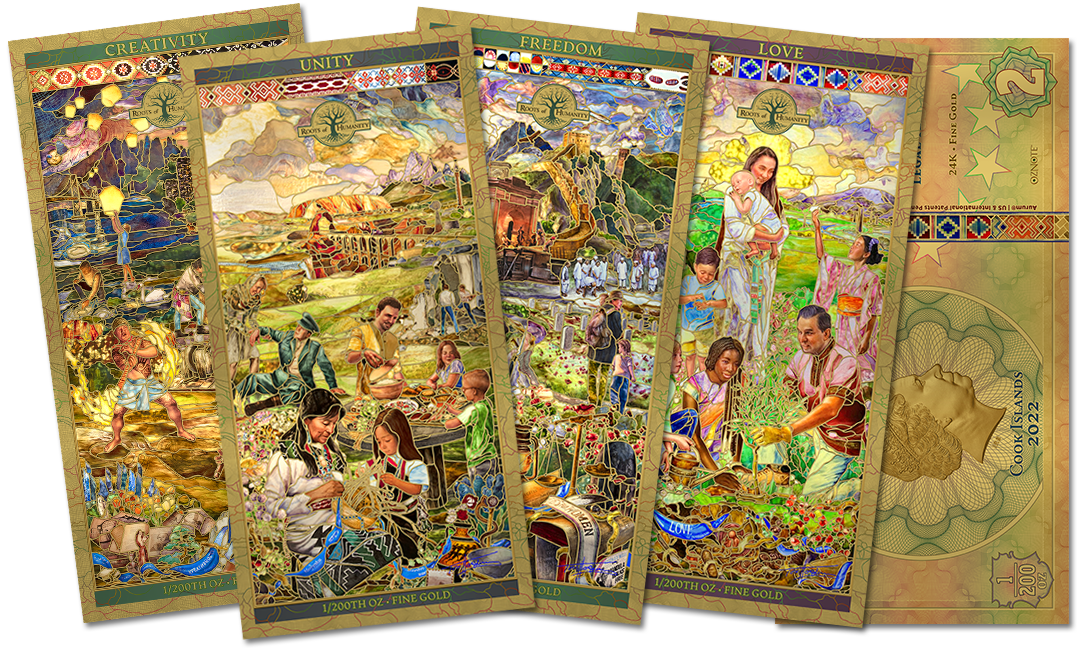 The Roots of Humanity gold notes are now available as an AutoSaver in your backoffice! Head over to 7kmetals.com and add them today.