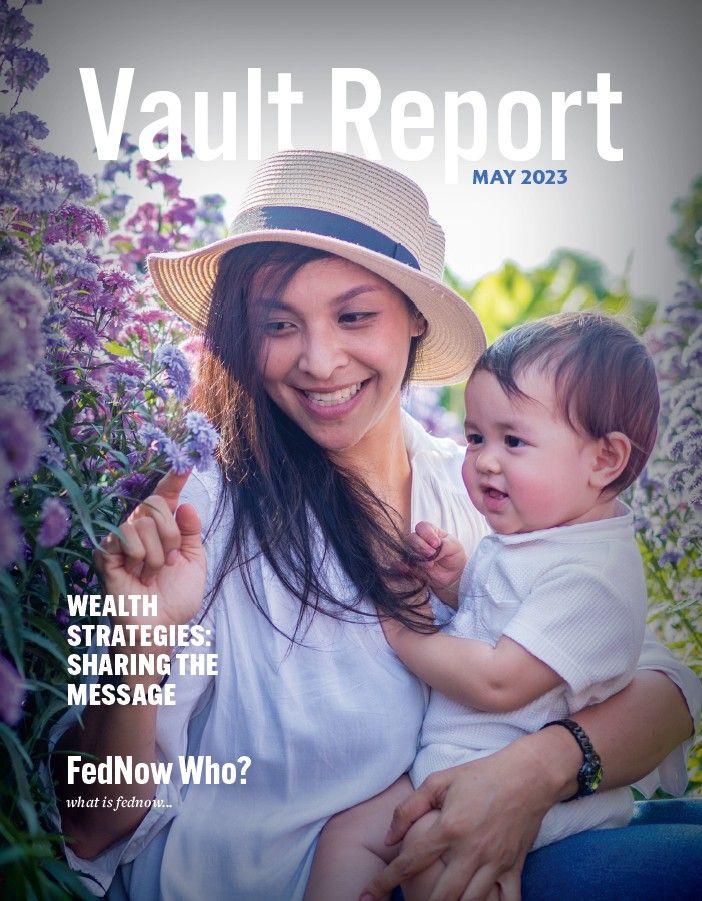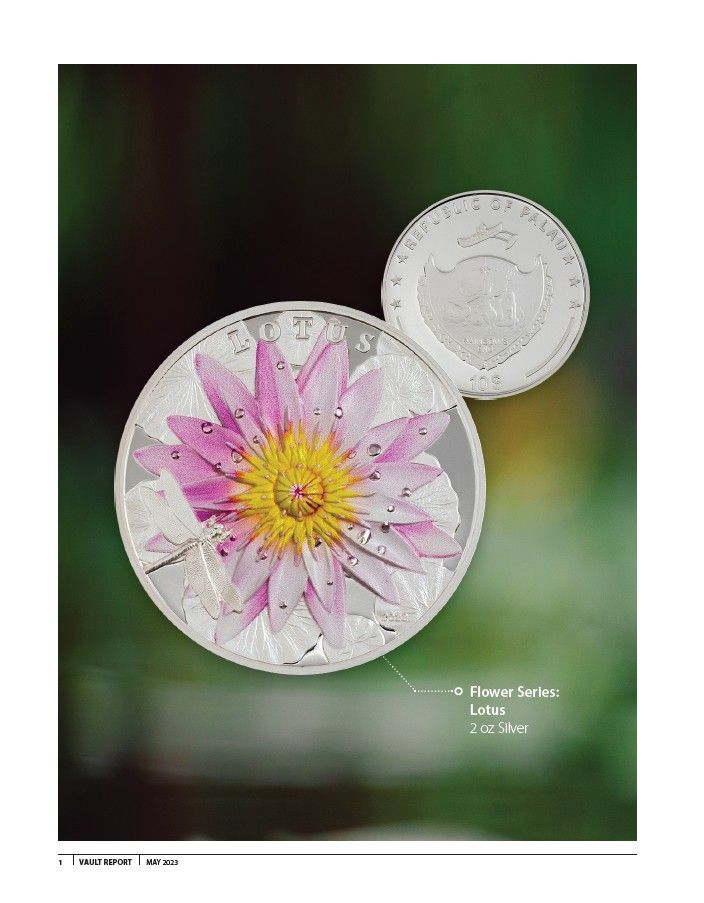 HOPE - IMPACT - LEGACY
Spring is finally sprung here at headquarters, and we're counting our many blessings as temperatures breach the 50s and keep climbing! And with springtime comes one of nature's finest magic tricks: the birth of billions of flowers.
In cultures all over the world, the Lotus flower in particular is one that symbolizes rebirth and enlightenment. It has the funny habit of thriving in murky, muddy water, spending nights tucked away in the filth and then emerging in the morning, glorious and renewed. Some cultures say it's a metaphor for the human soul, traveling from ignorance to enlightenment. we say, take away whatever lesson you will from the Lotus flower: pursue your full potential! Embrace new learning opportunities! Take more baths! Happy spring, 7k!
AS ALWAYS WE BELIEVE IN YOU!
CONTENTS
03 - Coin Drop
05 - 7k Training: Wealth Strategies
07 - Rank Advancements 3/15-4/15
12 - Fed Now WHO?
15 - 7k Select: Collectibles We Love
17 - #STACKSONSTACKS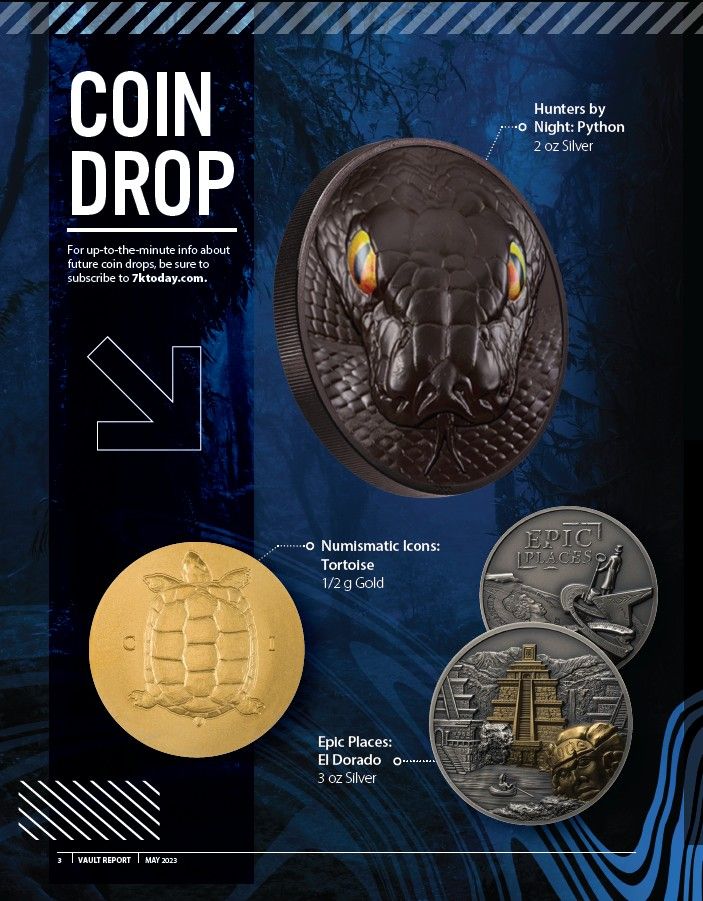 COIN DROP
For up-to-the-minute info about future coin drops, be sure to subscribe to 7ktoday.com.
Hunters By Night: Python 2 oz Silver
Numismatic Icons: Tortoise 1/2 gram Gold
Epic Places: El Dorado 3 oz Silver
Legacy of the Pharaohs 3 oz Silver
NEED TO KNOW MORE?
1 - Create a new text message.
2 - Enter your country code in the "to" field.
3 - Send "7k" as the body of the message.
Country Codes
USA: 8332099777
CANADA: 8332099777
AUSTRALIA: 61480088229
U.K.: 4474911663966
SINGAPORE: 6582400304
NEW ZEALAND: TBA
IRELAND: TBA
*Normal rates based on your individual plan may apply, but no additional international costs will be incurred.
Once complete, you will receive an automatic text reply welcoming you!
Make sure to act quickly when the text messages come in so you can take advantage of the Coin Drops. Good luck!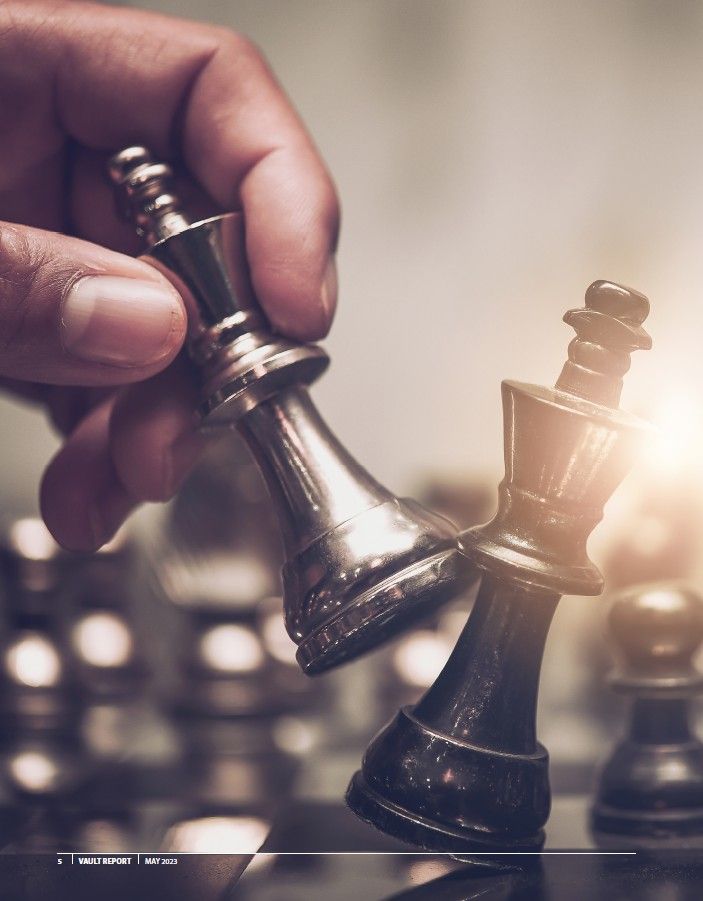 WEALTH STRATEGIES
Sharing the Message
With a 7k Membership, sure, you get access to the coolest collectibles, AND the most valuable resources in our world's history. Yeah, you get to skip the headaches and issues associated with the modern day experience of buying gold and silver. We could go on and on about all the other cool perks too, but we know your time is precious. So let's get to the point, shall we?
One of the best things about the 7k Membership is the 24/7 access to our Training Center: a website and app filled to the brim with educational resources designed to help our Members build their businesses and learn about gold and silver. This includes stuff like video trainings with 7k team leaders and other prominent business-builders, company-wide corporate update calls with the CEO, the Business Builders Academy, the Buyer's Certification, the Collector's Certification, video training on how to use these resources to your advantage, AND, last for dramatic effect, the Wealth Strategies Presentation.
Let's talk about that last one for a moment.
See, we just don't think it should be that hard to learn about the value of sound money, and what it can do for you and your family. In fact, it seems to us that some of that info has been puppy-guarded by rich and wealthy institutions and families who already know! We think you all have a right to have access to that knowledge, because it's not hard to learn or implement—not anymore, anyway—but it's been made difficult to figure out on your own. And our goal is to make it so easy to learn, that you can teach other people too.
Enter…the Wealth Strategies presentation. It's an about-30 minute slideshow made to walk anyone – experienced buyers, novice collectors, AND coin newbies – through the historical value behind precious metals like gold and silver, their buying power, and how they're being used nowadays by people who know their worth. What's even better is that if you're not confident in your ability to share yet, the video is. This is a priceless tool to share the 7k message.
We took a step further this past month toward teaching our Members the material in the Wealth Strategies presentation, frontward and backward. We've been blessed to have some of the most incredible, talented, awesome 7k team leaders who have joined our ranks and stuck with us, and they know their stuff when it comes to using the Wealth Strategies presentation to share 7k. They graciously accepted our invitation to take part in an online event for our Members and their new prospects. Throughout April, we were able to hear this presentation shared by these great leaders and many of you accepted the invitation to show up and to bring your prospects. We hope that it was as powerful to you and them as it's been for us to see all the various personalities, insights, and experiences that our 7k leaders had to share. We are so proud to call them all, and you all, our 7k Fam.
For anyone who missed these training sessions, we invite you to go back and watch them! They too can be found in the Training Center. For our Spanish-speaking folks we have two presentations up and ready to be viewed.
Now, we're very proud of our educational material, but we always like to preface our invitations to learn with the reminder that none of our training tools are meant to be advice: tax, financial, or otherwise. We're focused on arming our Members with tools, which will help you learn more about and make sense of the world of precious metals, bullion, and numismatics, but it's up to you to get educated and to decide what to do with any information you learn here. And we believe in you to do that.
What do you say, 7k? Ready to share? Check out the Wealth Strategies presentations and get ready to start sharing the message with the simple share of a link.
And keep an eye out! This may not be the last time we invite team leaders to help out with something like this…next time it might be you sharing your 7k truth.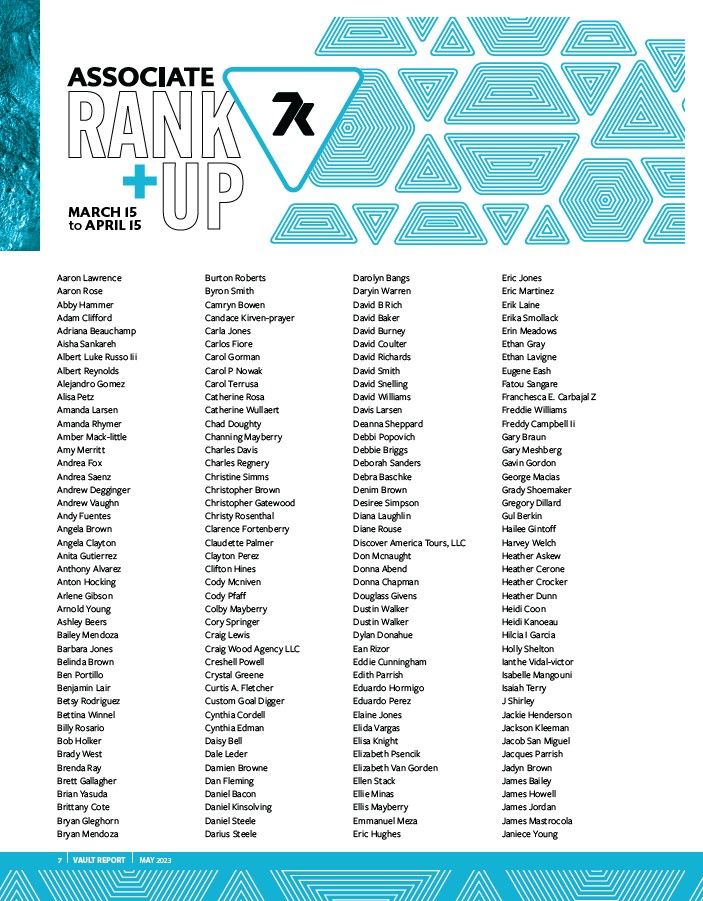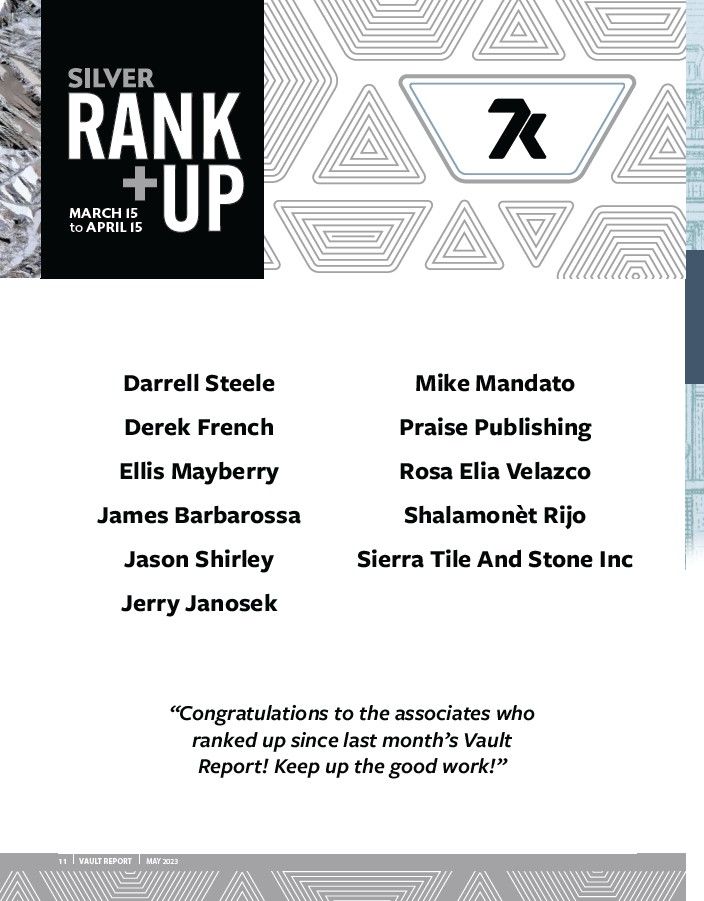 ---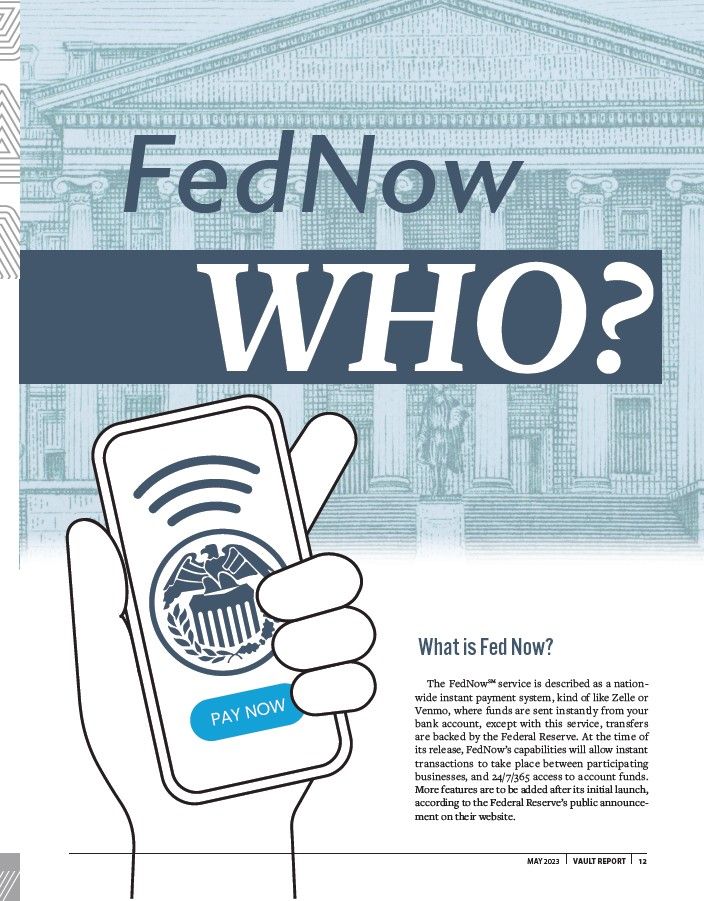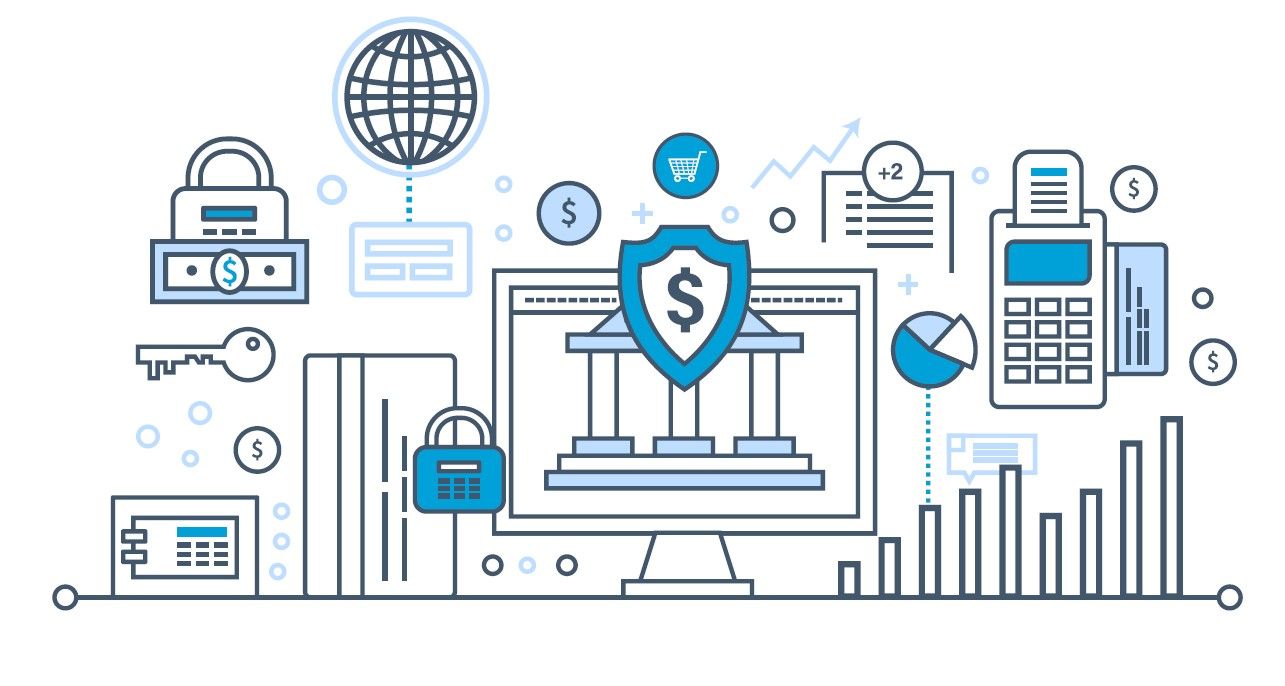 ---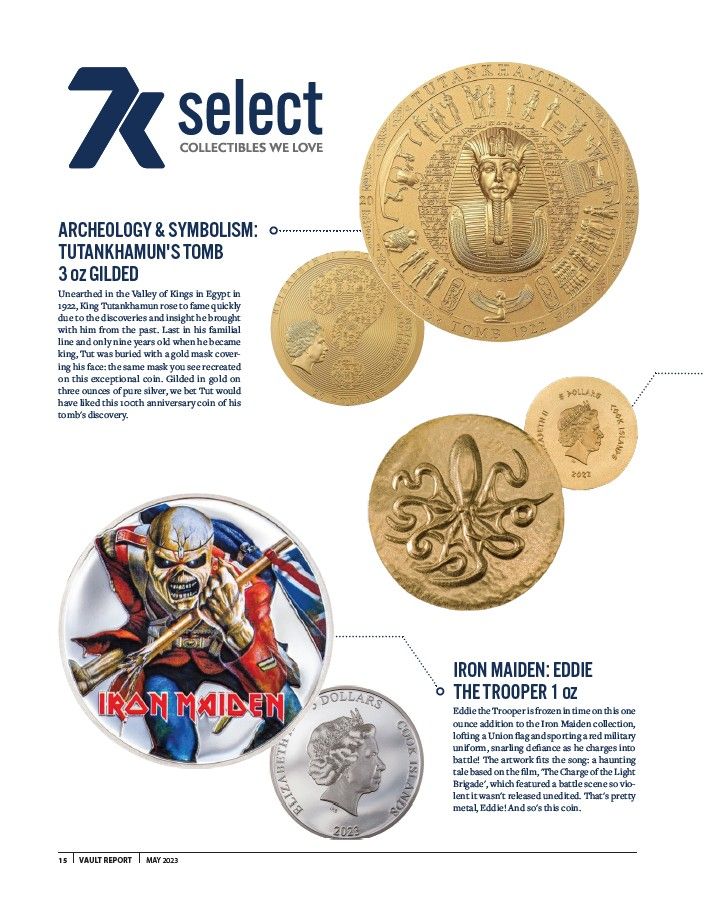 7k Select
Collectibles We Love
ARCHEOLOGY & SYMBOLISM: TUTANKHAMUN'S TOMB 3 oz Gilded
Unearthed in the Valley of Kings in Egypt in 1922, King Tutankhamun rose to fame quickly due to the discoveries and insight he brought with him from the past. Last in his familial line and only nine years old when he became king, Tut was buried with a gold mask covering his face: the same mask you see recreated on this exceptional coin. Gilded in gold on three ounces of pure silver, we bet Tut would have liked this 100th anniversary coin of his tomb's discovery.
IRON MAIDEN: EDDIE THE TROOPER 1 oz
Eddie the Trooper is frozen in time on this one ounce addition to the Iron Maiden collection, lofting a Union flag and sporting a red military uniform, snarling defiance as he charges into battle! The artwork fits the song: a haunting tale based on the film, 'The Charge of the Light Brigade', which featured a battle scene so violent it wasn't released unedited. That's pretty metal, Eddie! And so's this coin.
ECLECTIC NATURE: ROLLER 1 oz
This fascinating Eclectic Nature release features a bird known for its skills in aerodynamics...the European Roller. Named for its ability to complete tight turns and twists, the Roller is a bird most commonly spotted in southern Europe and parts of Asia and Africa. Its bright plumage and wild dance makes it a favorite of bird watchers. Both coin and bird are a perfect mesh of eclectic eccentricities, if you ask us.
ANCIENT GREECE: OCTOPUS SYRACUSE 1/2 gram Gold
In archetypical fashion, the Greek city-state of Syracuse chose an ocean creature for their coinage mascot: the octopus! During its better days, Syracuse teamed up with Sparta and Corinth to influence Greek going-ons and became a power to rival Athens by the fifth century BC. Unfortunately, their octopus coins were lost as the ancient Greeks got lost in their power. Hopefully this 0.5 gram pure gold replica helps write a better legacy!
LUNAR YEAR: SWEET RABBIT 1 oz GILDED
The Lunar Year Collection welcomes this 1 oz, gold gilded, fine silver "Sweet Rabbit" coin. Based on the Rabbit archetype of the Chinese New Year calendar, this sweet little bunny represents the gentle, generous, sometimes timid characteristics of those born under the Year of the Rabbit. In Chinese culture, gold is the color of good luck...hopefully that rings true with this gold gilded lucky bunny!
NUMISMATIC ICONS: PEGASOS 1 oz GOLD
For the first time since the incredible Numismatic Icons collection began, gold is being introduced. This rendition of the Pegasos coins minted in the ancient Greek city-state of Corinth is made of one ounce of pure, solid gold. The Antique Finish brings a rustic, immemorial feel to the coin, almost as if it's reaching back into the past. This collection continues to revitalize history and stun collectors!
---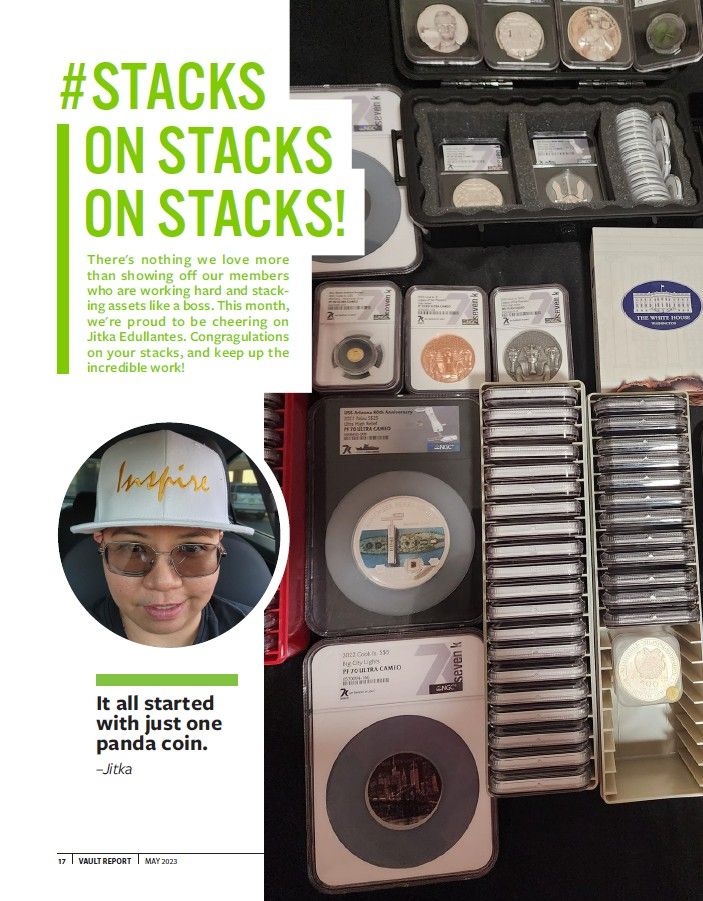 #STACKS ON STACKS ON STACKS!
There's nothing we love more than showing off our members who are working hard and stacking assets like a boss. This month, we're proud to be cheering on Jitka Edullantes. Congratulations on your stacks, and keep up the incredible work!
"It all started with just one panda coin." - Jitka
Got #stacksonstacks?
We want to see 'em!
We love to see our members' coin collections! Whether you're just getting started with numismatics or have literal #stacksonstacksonstacks, we're so excited for you to build your legacy with coins!
We'll keep featuring stacks we see on the 7k Exclusive Facebook group, so keep on sharing for a chance to be featured! Time to show off those #stacksonstacks!
---