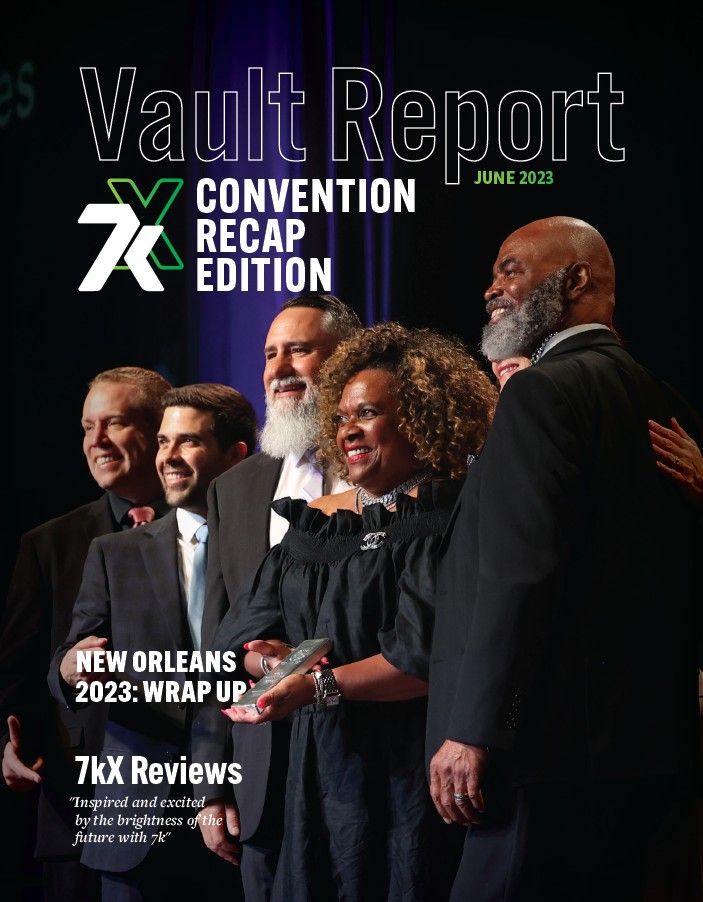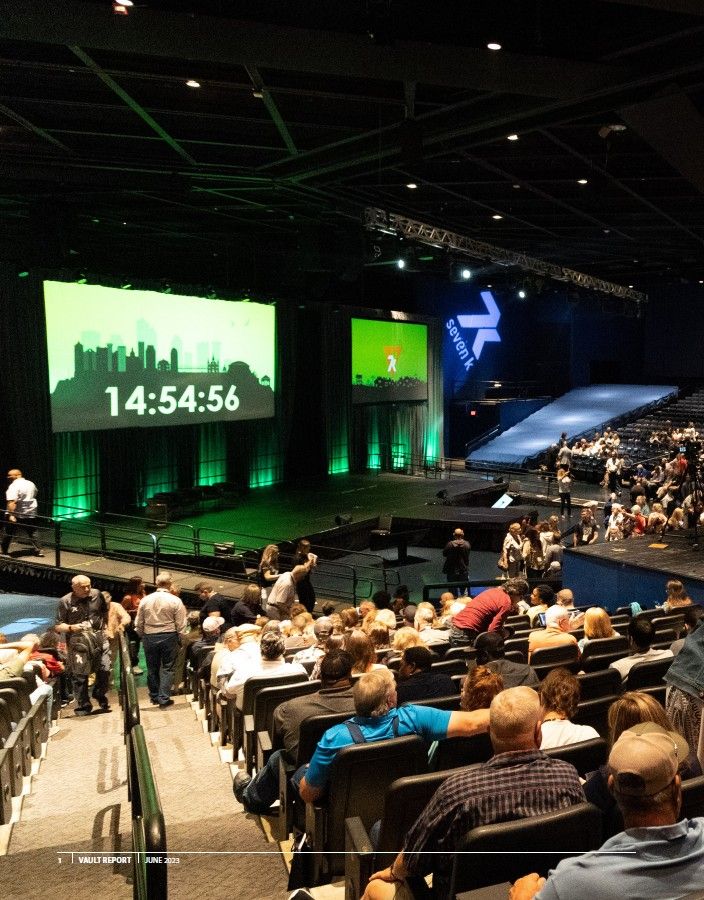 HOPE - LEGACY - IMPACT
MISSION: 7kX 2023 in NEW ORLEANS
Status: SUCCESS!
A big THANK YOU to each and every one of our 7k Fam who joined us at 7kX in New Orleans this year! Thanks for making this event possible, and fun, and packed with awesome energy! We saw you all taking photos of slides for your notes out there–brilliant–so hopefully you can organize all the incredible tidbits and announcements our leaders threw at you into a cohesive plan you can use to better your 7k business and your life. Mindset over distraction, grit over helplessness, listening over sharing.
We love you, we thank you, and most importantly, we believe in you. Now… go see if you can spot yourself in the convention photos we've included this month!
CONTENTS
03 - COIN DROP: Holdman Studios Drop
05 - 7kX NEW ORLEANS: Convention Wrap Up
12 - 7kX NEW ORLEANS: Awesome Reviews
13 - RANK ADVANCEMENTS: 4/15-5/15
19 - 7k SELECT: Coins and Stories We Love
21 - #STACKSONSTACKS: Some awesome stacks!
---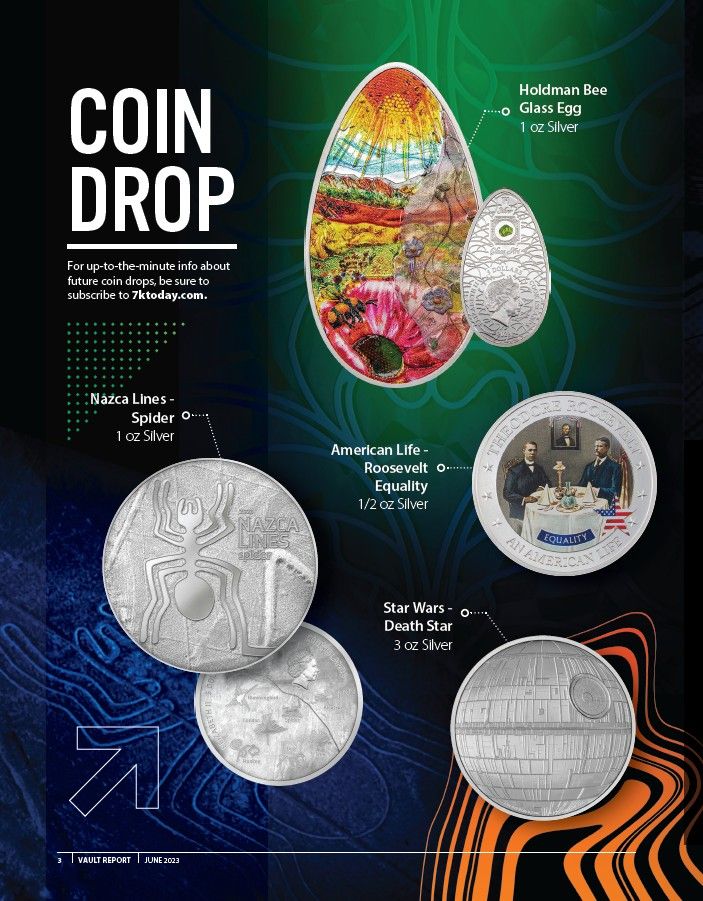 COIN DROP
For up-to-the-minute info about future coin drops, be sure to subscribe to 7ktoday.com.
Holdman Bee Glass Egg 1 oz Silver
Nazca Lines: Spider 1 oz Silver
An American Life Theodore Roosevelt: Equality 1/2 oz Silver
Star Wars: Death Star 3 oz Silver
Evolution of Life: Synapsida 1 oz Silver
Dot Art Four Seasons: Spring 3 oz Silver
NEED TO KNOW MORE?
1 - Create a new text message.
2 - Enter your country code in the "to" field.
3 - Send "7k" as the body of the message.
Country Codes
USA: 8332099777
CANADA: 8332099777
AUSTRALIA: 61480088229
U.K.: 4474911663966
SINGAPORE: 6582400304
NEW ZEALAND: TBA
IRELAND: TBA
*Normal rates based on your individual plan may apply, but no additional international costs will be incurred.
Once complete, you will receive an automatic text reply welcoming you!
Make sure to act quickly when the text messages come in so you can take advantage of the Coin Drops. Good luck!
---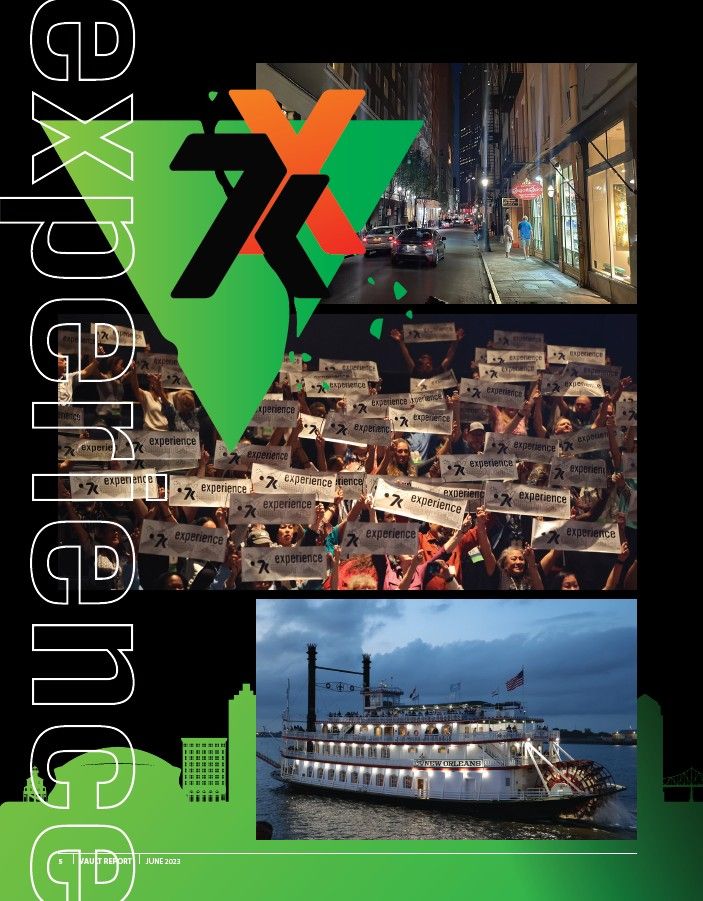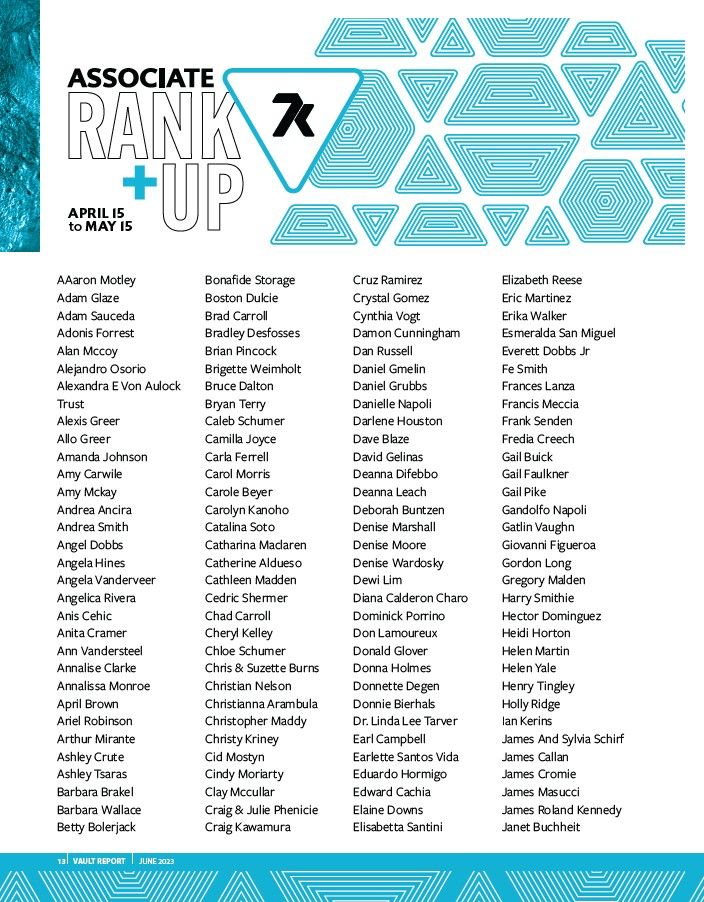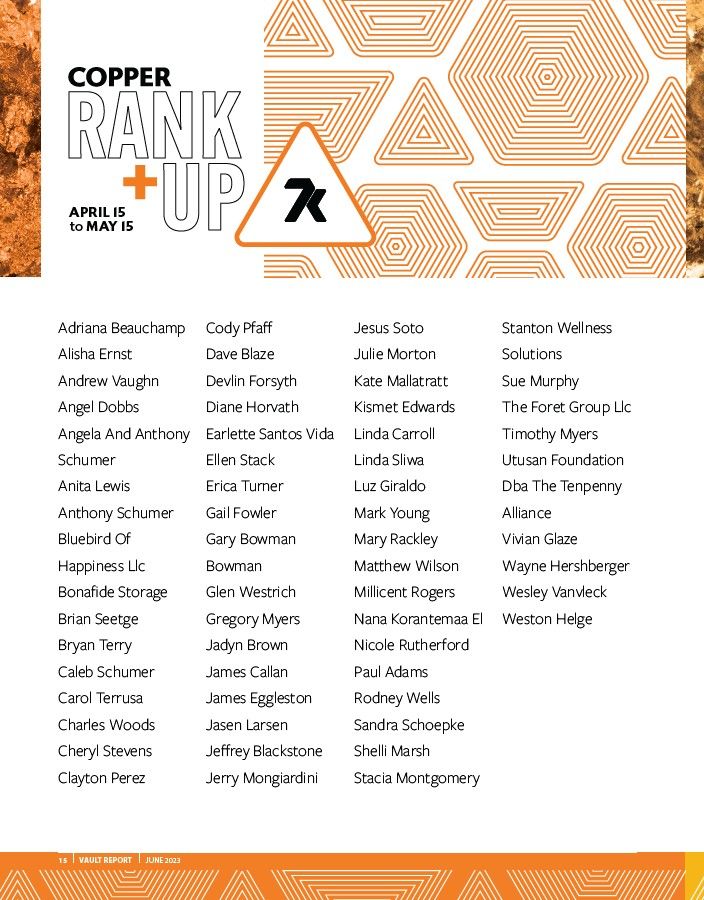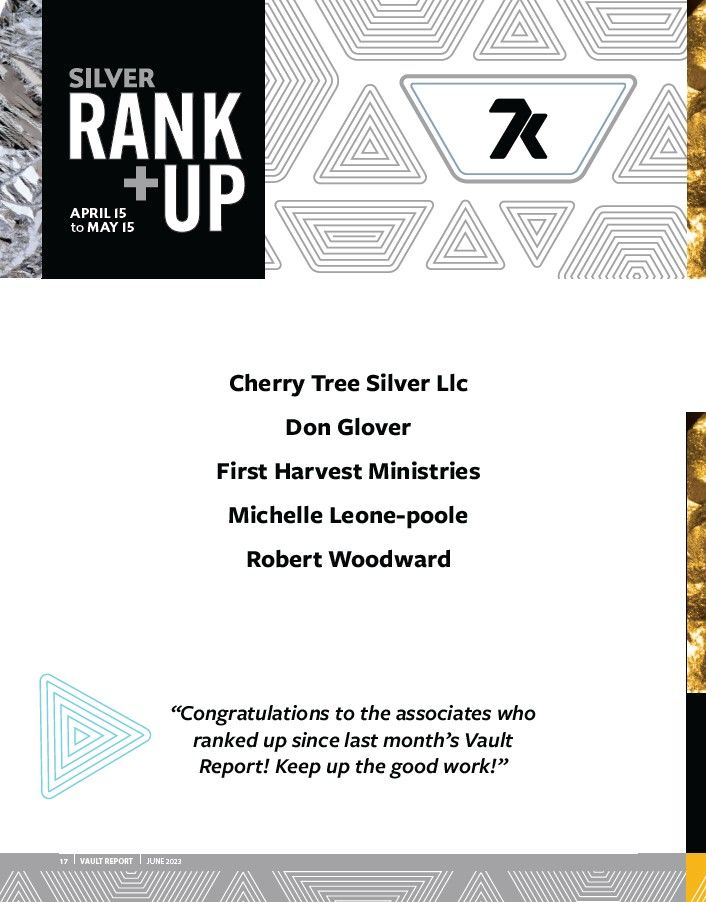 ---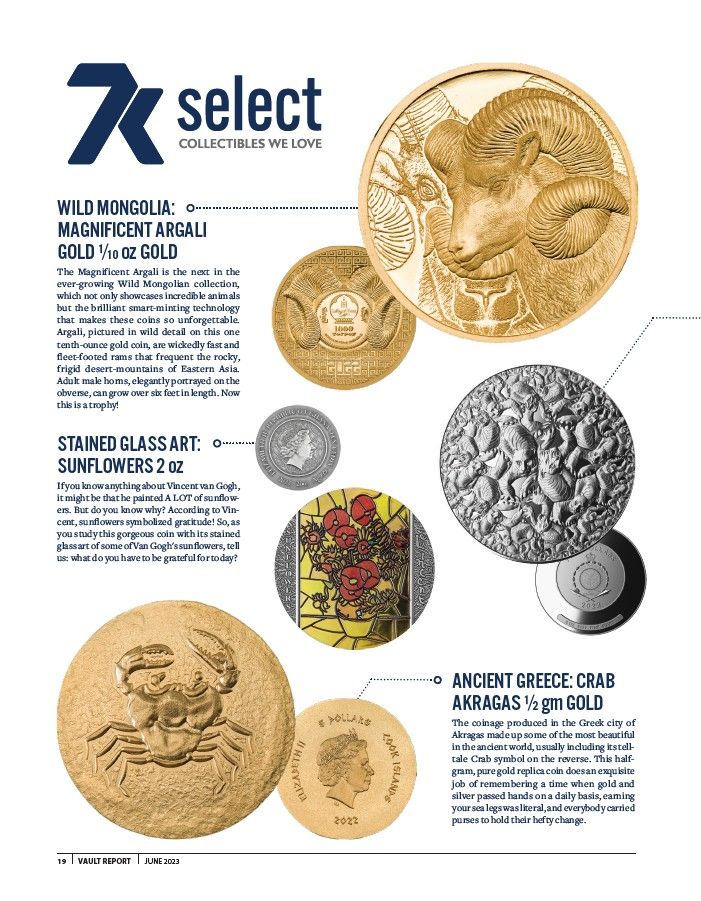 7k Select
Collectibles We Love
WILD MONGOLIA: MAGNIFICENT ARGALI 1/10 oz GOLD
The Magnificent Argali is the next in the ever-growing Wild Mongolian collection, which not only showcases incredible animals but the brilliant smart-minting technology that makes these coins so unforgettable. Argali, pictured in wild detail on this one tenth-ounce gold coin, are wickedly fast and fleet-footed rams that frequent the rocky, frigid desert-mountains of Eastern Asia. Adult male horns, elegantly portrayed on the obverse, can grow over six feet in length. Now this is a trophy!
STAINED GLASS ART: SUNFLOWERS 2 oz
If you know anything about Vincent van Gogh, it might be that he painted A LOT of sunflowers. But do you know why? According to Vincent, sunflowers symbolized gratitude! So, as you study this gorgeous coin with its stained glass art of some of van Gogh's sunflowers, tell us: what do you have to be grateful for today?
ANCIENT GREECE: CRAB AKRAGAS 1/2 gram GOLD
The coinage produced in the Greek city of Akragas made up some of the most beautiful in the ancient world, usually including its tell-tale Crab symbol on the reverse. This half-gram, pure gold replica coin does an exquisite job of remembering a time when gold and silver passed hands on a daily basis, earning your sea legs was literal, and everybody carried purses to hold their hefty change.
EVOLUTION OF LIFE: GOLDEN EDAPHOSAURUS 1/2 gram GOLD
Edaphosaurus means 'pavement lizard'…while accurate, we'll call him Spike. Spike was a blip in the Evolution of Life, a 12 foot belly-crawler who lived millions of years ago! Preserved in gold on this half-gram coin, he's probably in the middle of searching for a juicy leaf to munch on. Spike's siblings' bones have been found far and wide, from Russia to Texas to Germany. If Spike could speak, he'd tell one heck of a story!
ALGORITHM: TIGER DOMED 2 oz SILVER
There are two sides to every story. There is what is, and what it looks like, through the lenses of individual reality. This addition to the Algorithm coin collection illustrates this through one form: the great Tiger. She is both ferocious and majestic. In one aspect she snarls in warning, in another, she stretches lazily in play. You wouldn't touch her without her permission, yet she draws you in with her pure awesomeness.
INTO THE WILD: LION 2 oz SILVER
The majesty of this Wild Lion is only matched by the 2 oz silver coin he's displayed upon. His home is a part of him, beautifully incorporated into his body in gorgeous color. Serenity abounds within this coin, matched by the quiet power of the Wild Lion.
EVOLUTION 2 oz SILVER
Just like all good things, evolution isn't done in a day. Nature has to figure out a way to continue, day by day, through trial and error, patient but unrelenting in its pursuit to better itself. This super cool 2 oz silver coin explores the miracle of Evolution. Look at the progression of leaves and branches into futuristic coding and wiring! Do you think that could be nature's next step toward evolution?
ALGORITHM: EMOTIONS 2 oz SILVER
You didn't just score any old coin with this find. This Algorithm collection addition is a super low mintage feat of geometry, art, and numismatics. Entitled 'Emotions', this 2 oz fine silver coin sports an infinite design, a never-ending collage of constantly changing shapes and perspective. As you tilt it in your hand, watch how the shadows twist and dance over the surface. Do you see one woman? Or two?
---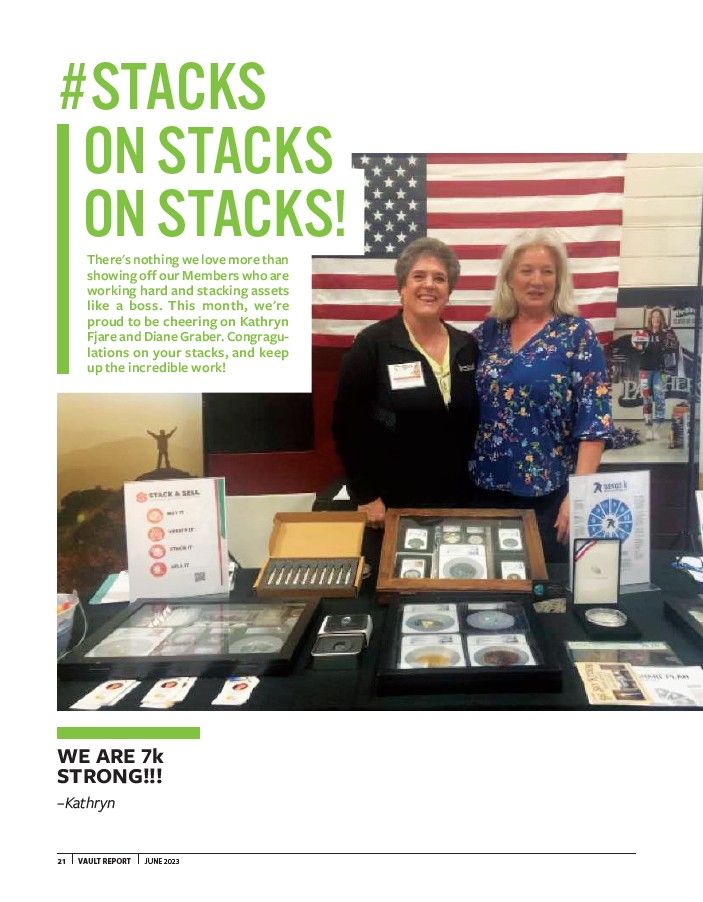 #STACKS ON STACKS ON STACKS!
There's nothing we love more than showing off our members who are working hard and stacking assets like a boss. This month, we're proud to be cheering on Kathryn Fjare and Diane Graber. Congratulations on your stacks, and keep up the incredible work!
"WE ARE 7k STRONG!!!" - Kathryn
"When a team member and lovely friend sends you the only remaining coin you need to fill a collection - you feel pretty special." - Diane
Got #stacksonstacks?
We want to see 'em!
We love to see our members' coin collections! Whether you're just getting started with numismatics or have literal #stacksonstacksonstacks, we're so excited for you to build your legacy with coins!
We'll keep featuring stacks we see on the 7k Exclusive Facebook group, so keep on sharing for a chance to be featured! Time to show off those #stacksonstacks!
---