We're dropping two fantastic collector's coins tomorrow:
Thursday, June 17th @ NOON
(12pm Mountain Time)
Want to know what they are? Good! Read on...
Mythical Creatures 2oz Werewolf Silver Coin PF69 & PF70
Year of Issue: 2013
Country of Issue: Palau
Mint: Mayer Mint
Face Value: 10 Dollars
Coin Weight: 2 Troy Ounces
Metal Purity: 0.999
Metal Composition: Fine Silver
Features: Marble "Moon"
Mintage: 999
It has the body of a wolf, but the size and intelligence of a man. Razor sharp claws, fangs perfect for tearing flesh, and that howl… it's enough to strike fear into the bravest of us. The werewolf is a classic creature of legend and the perfect one to start off the Mythical Creatures coin series. Look at that detail! From the marble inlaid "moon" to the individual hairs of his coat, this coin is a keeper!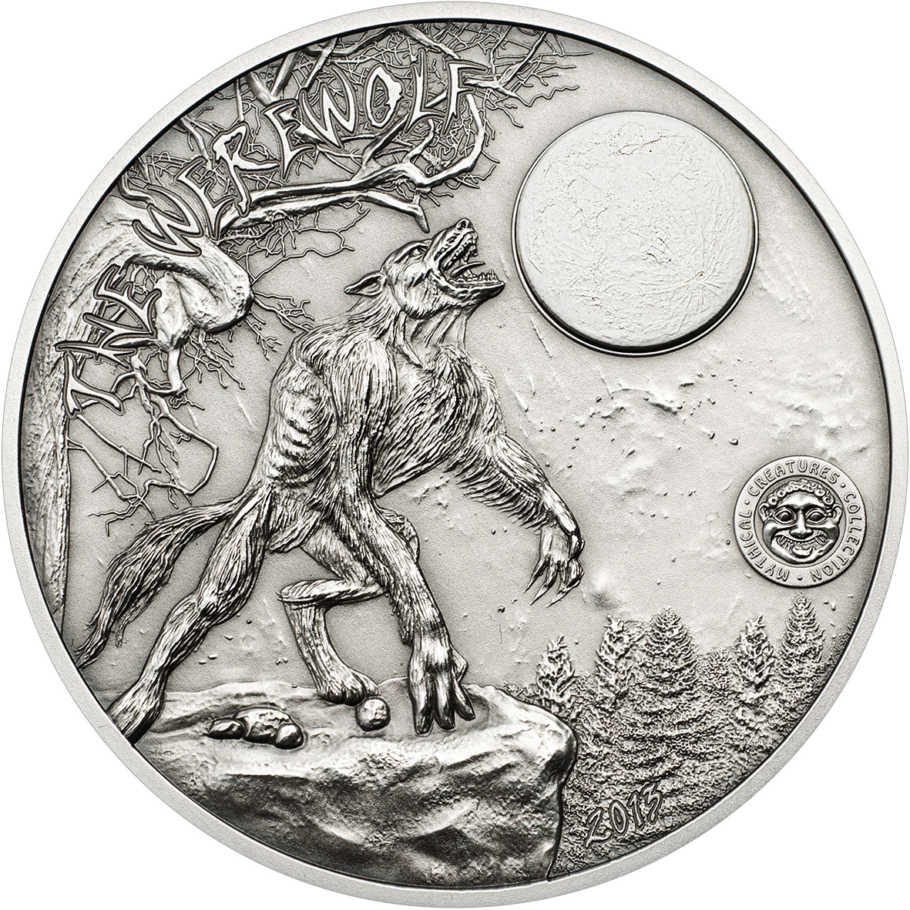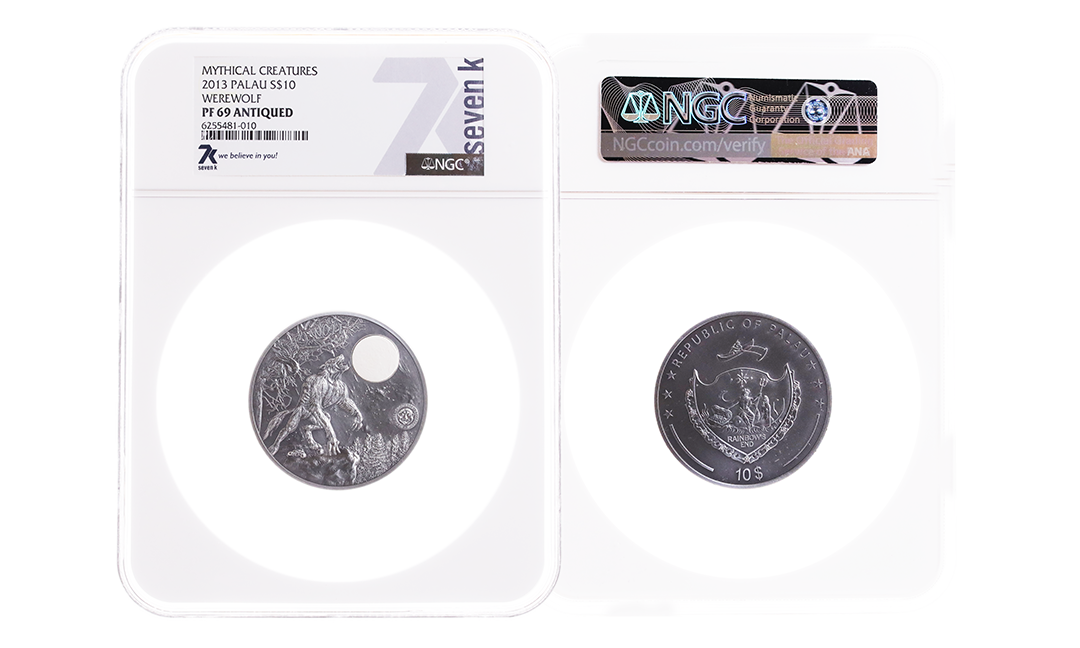 This stunning coin is the first issue in the Mythical Creatures Series. You can see the other releases on our collections page: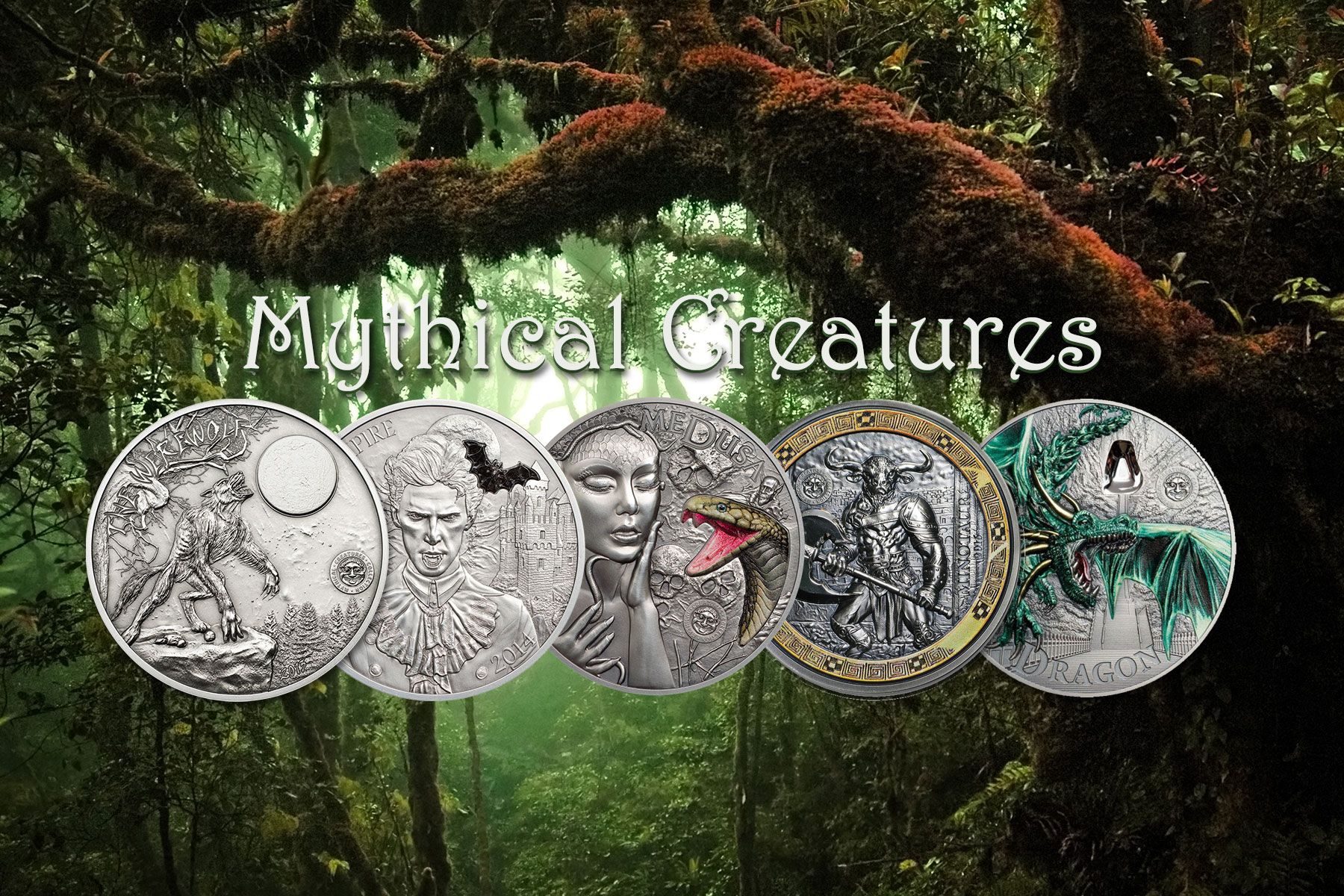 ---
Voyagers Thirst for Discovery Time Flies 2oz Silver Coin PF69 & PF70
Country: Cook Islands
Year: 2021
Face Value: 10 Dollars
Metal: Silver
Weight: 2 oz (62.2 g)
Fineness: .999
Diameter: 45 mm
Quality: Proof
Mintage: 333 pcs.
It's in us. All of us. Humans. The thirst for discovery. Our ancestors have explored this planet since mankind first gained cognizance. And it's up to us to explore the cosmos. This 2oz silver coin celebrates the human desire to explore, depicting both past and future explorers on either side in stunning, intricate detail. Only 333 in existence! This is the first coin in a brand new series destined to become a treasure for collectors.
Watch for more in this series to be added to the 7k Selected section of the website in the coming weeks. Sign up here on 7kToday.com (bottom of this page) to be notified when new coins are added.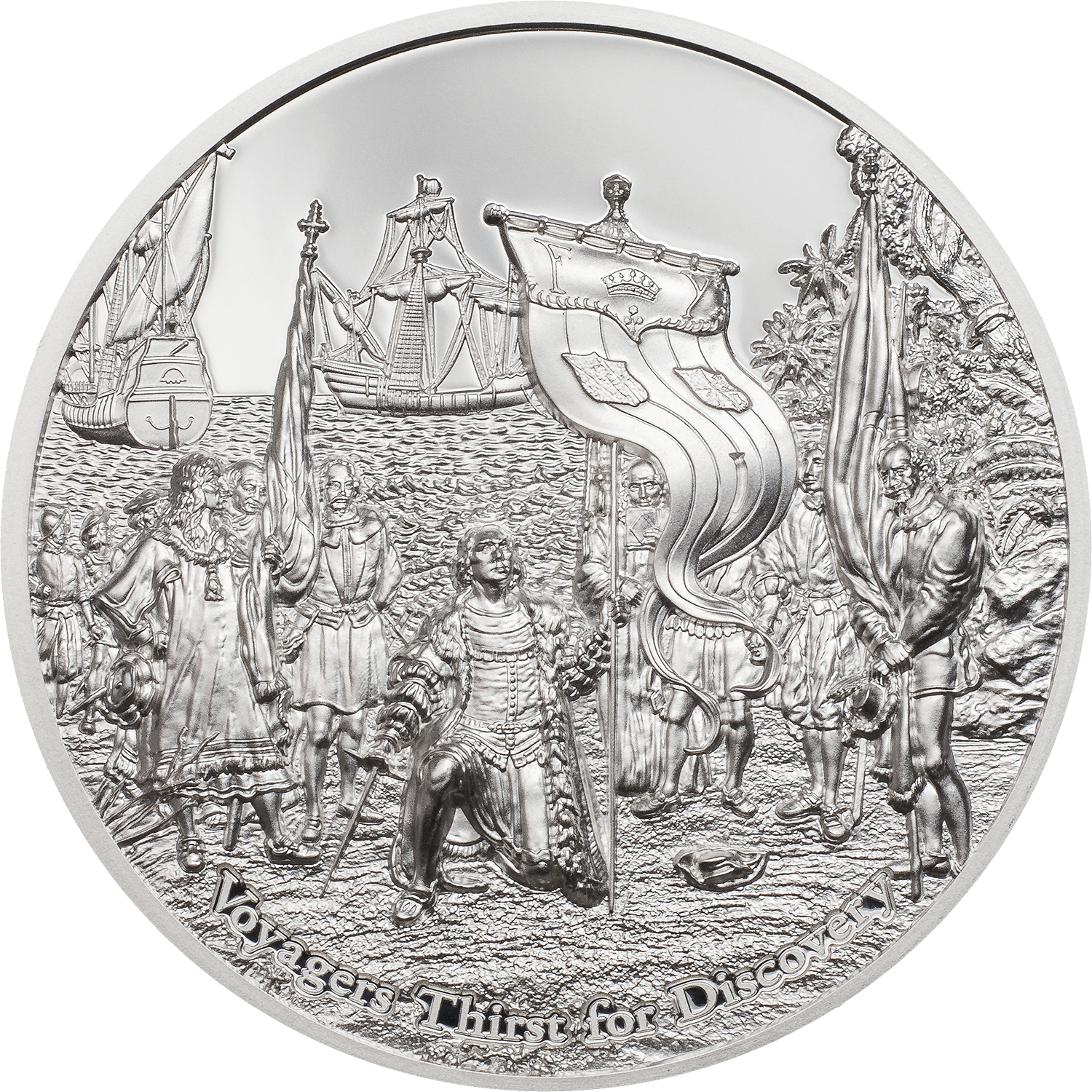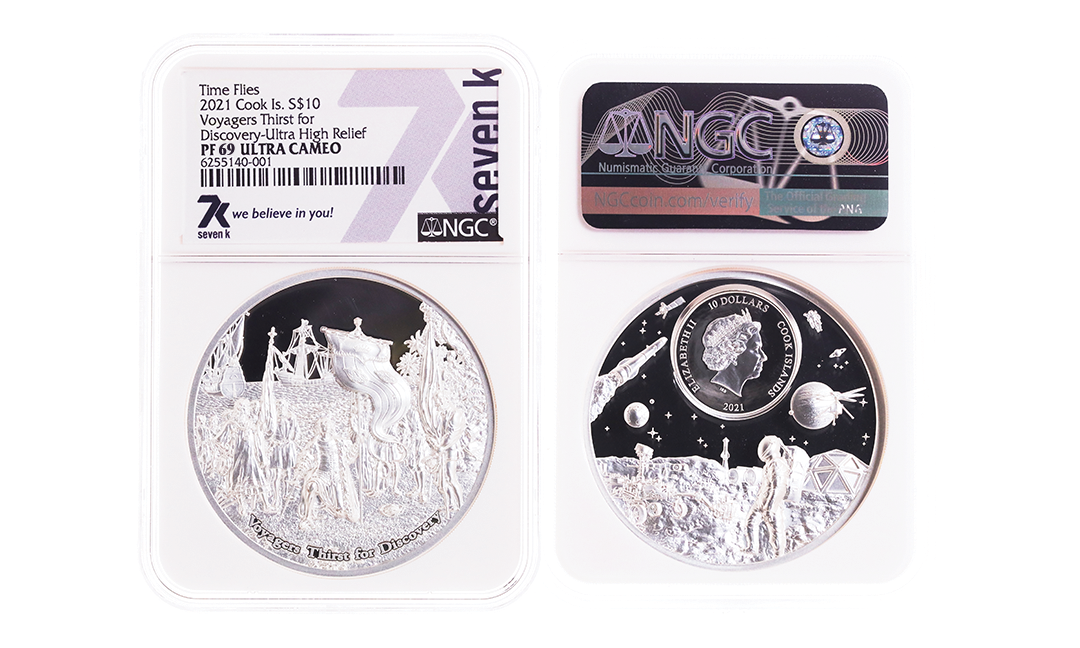 ---
How Can You Score These Amazing Coins?
These will be dropped on the 7k Selected Products Page at exactly 12 Noon (Mountain Time) tomorrow, June 17th, 2021. No code necessary. Just refresh the page at exactly 12pm and the coins will be instantly available to purchase!
P.S. Make sure you're logged in to your 7k account before noon! These are going to go fast!