George Washington's Mount Vernon
It's taught to most kids pretty early on that there are three things you need to know about George Washington to get by in the world. They are: George chopped down a cherry tree and told the truth about it, George had wooden teeth, and George loved his home Mount Vernon. Funnily enough the first two are untrue but George did hold a torch for his home. Through war, starvation, lost friends, and the weight of the world on his shoulders, George Washington's cherished Mount Vernon was always there, housing his wife safely and waiting for him to return. It was the calm in the eye of the hurricane. What time he was able to spend there was spent sculpting a home that reflected his country.
George was the eighth owner of the place that would become Mount Vernon. In the beginning, it was called Little Hunting Creek. It was a plot of land, divided by John Washington I and another farmer who earned land grants by settling in the colonies and establishing crop farms. John grew tobacco, something that would carry on until George took over 3 generations later. Little Hunting Creek was passed down through the Washington family until finally it came into George's possession in 1761. By the time it did, it was formally named Mount Vernon, Washington's step-brother, Lawrence's touch in honor of a British Admiral he'd served with and a close friend.
Mount Vernon under George and Martha Washington was a prosperous place. Over the decades and owners it had been updated, but George did a majority of the work when it came to expanding, restoring, and building the mansion that remains in its full glory even today. By the time George died, he had doubled his acreage and tripled the mansion's square footage… and then some.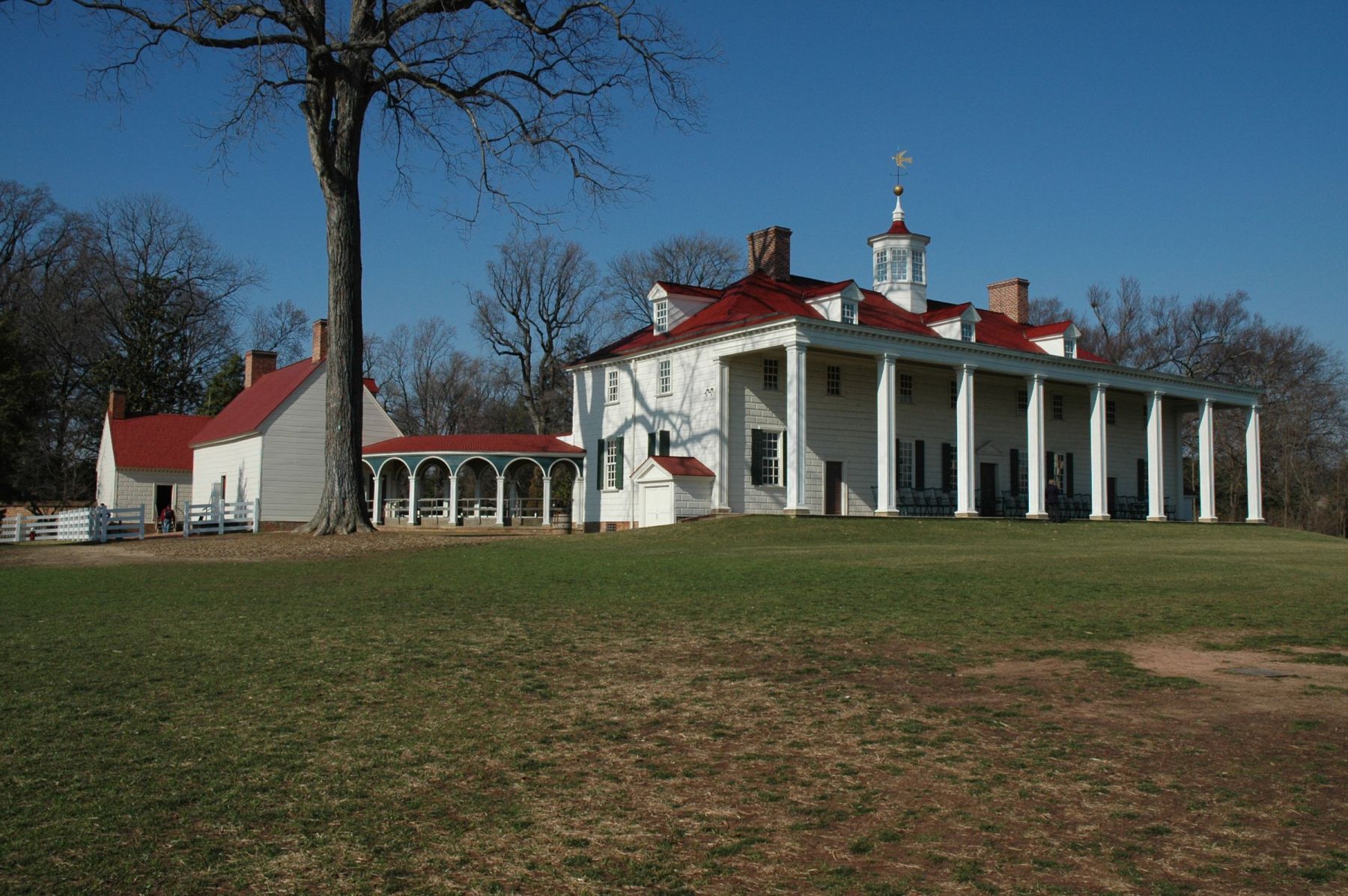 In fact, George didn't stop at expansion. He wanted his home to be unique, symbolic, and sturdy. He wanted Mount Vernon to idealize the nation he wanted to create: a nation free to choose life, liberty, and happiness. He installed the New Room, a two-story room just for entertaining the neverending parade of guests that marched through his home. His large, half-way wraparound porch was a new idea that sparked an architectural pattern, as was his lighthouse-like "cupola" installed at the top of the house to help with air flow. A custom-made weather vane sat atop that cupola, an iron likeness of a dove with an olive branch in its beak. The peaceful symbol perched on top of a solid, prepared, luxurious mansion seems to sum up the nation that George designed: a foundation extending a beacon of peace and alliance atop a place of preparation and innovation. Mount Vernon was a well-oiled machine and it ran smoothly all the days the Washingtons ran it.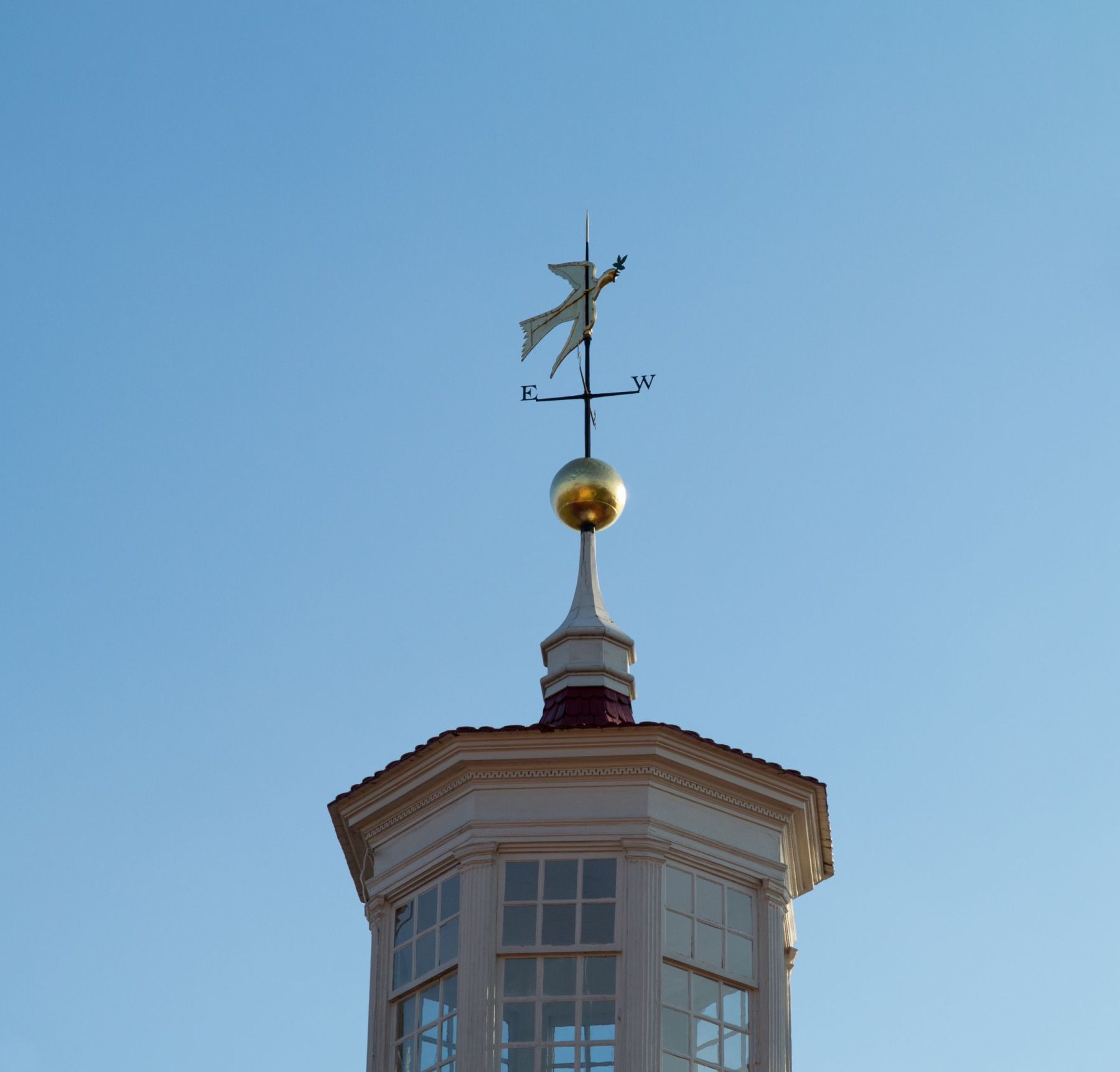 Mount Vernon was also a plantation for the growing of tobacco and wheat, and the brewing of whiskey. Most of the plantation was run by slaves. Slavery was something that George didn't often contemplate or challenge until the Revolutionary War. Through his age and wisdom, Washington began to question the way things had always been and realized that liberty for all meant for all. The tragedy was that Washington believed that introducing the abolition of slavery at that time would definitely mean the end of the new and struggling United States. The guilt of owning slaves didn't pass him over though. Washington had his will changed to include the freedom of his slaves when Martha died.
Mount Vernon was George Washington's pride and joy while he was living, but it came to mean much more than that. It came to symbolize the beginning of a nation, and the hero who brought it about. It came to represent Washington's heart and soul, bound into the brick and mortar. Mount Vernon was a private safe haven to a very public figure. It remains today, saved by the Mount Vernon Ladies' Association, who have worked so hard to restore and preserve our First President's memory. To take an online virtual tour of the Mount Vernon estate, visit this website: (https://virtualtour.mountvernon.org/).
Mount Vernon is the final resting place for George and Martha Washington, as well as many of their relatives. Everyday people come from all over the world to pay their respects to the Father of America. It is a peaceful place. A place where a man who spent his life in the service of his country can be at rest.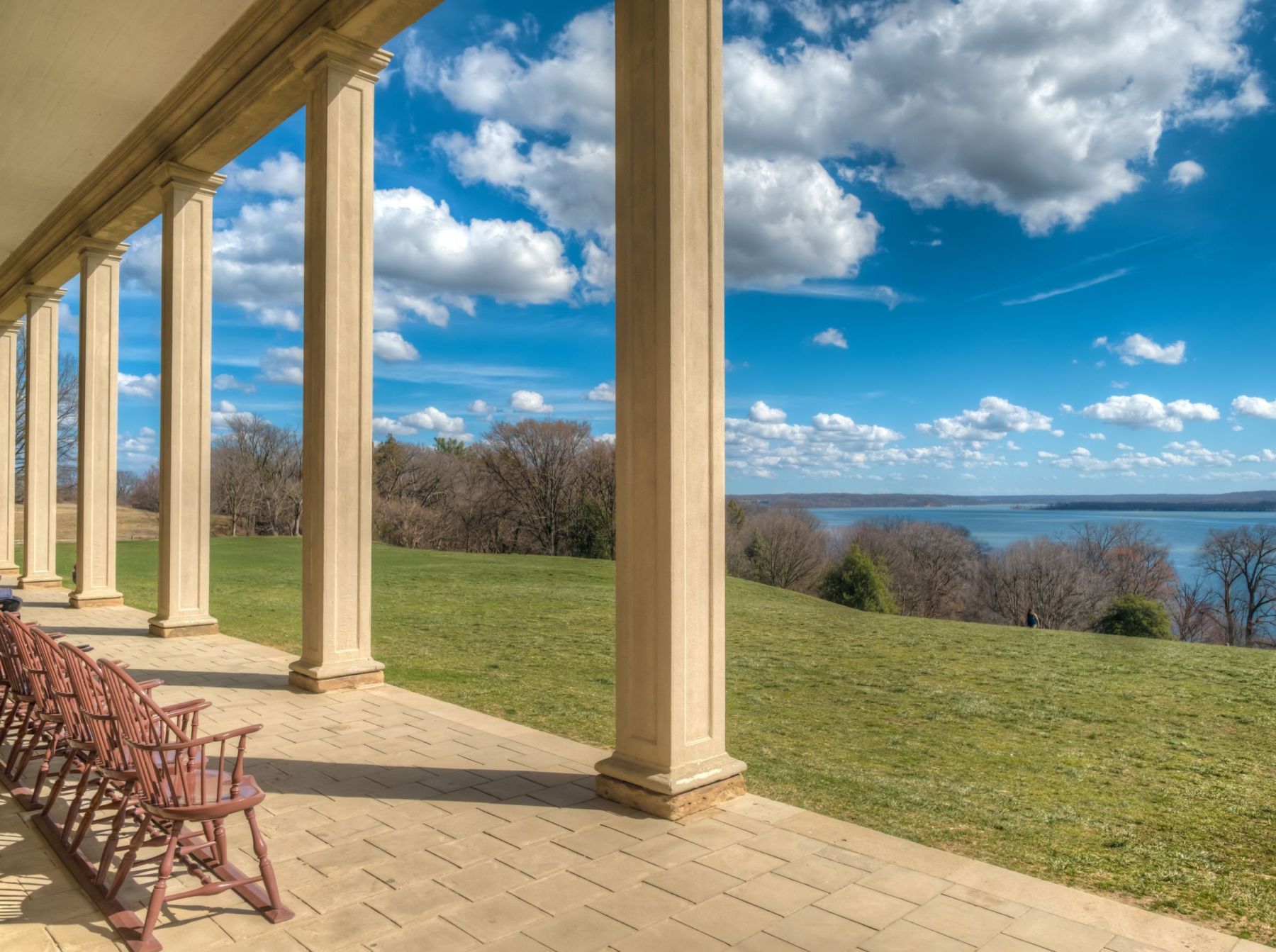 ---
Introducing the 6th and Final Coin in the Life of Washington 1/2oz coin series:
2021 An American Life George Washington's Mount Vernon 1/2oz Silver Coin MS70
Year of Issue: 2021
Country of Issue: Cook Islands
Mint: Mayer Mint
Face Value: 2 Dollars
Coin Weight: 1/2 Troy Ounce
Metal Purity: 0.999
Metal Composition: Fine Silver
Mintage: 5,000
Features: Colorized
Did you know that George Washington's beloved Mount Vernon was once just a simple hunting cabin? George did a lot of work on his family home to create the stunning mansion that's perfectly preserved today, including repairing and putting to use a dock on the river that flowed past his farm, called Potomac Wharf. Mount Vernon was especially known for its production of whiskey, tobacco, and wheat!