Full Steam Ahead Coin Drop
"Fortune favors the bold."
Did you know that this statement dates back to a play written in 161 B.C.? Throughout the ages since then soldiers, athletes, titans of business and many others have adopted it as a type of mantra. A slogan. Statements like that stand the test of time because they touch the daring and brave inside each of us. They speak to the human experience and encourage us to reach for our dreams.
Raise your hand if you've experienced this, 7k Fam: you're so excited to show off your collectible coins, thinking your friend or family member will share your joy and be as enthralled with your collection as you are. You pull out your favorite coins, expecting your friend to be wowed and instead are met with indifference, disinterest, or even ridicule. Suddenly, the wind is taken out of your sails. You feel silly, weird, foolish. What was, only moments ago, a thrilling hobby that creates generational wealth for your family now feels like a foolish waste of time and money. Sound familiar?
At times like this it's important to remember that your friend or family member who reacted that way doesn't know what you know. They haven't learned about how the rich create generational wealth through collectibles.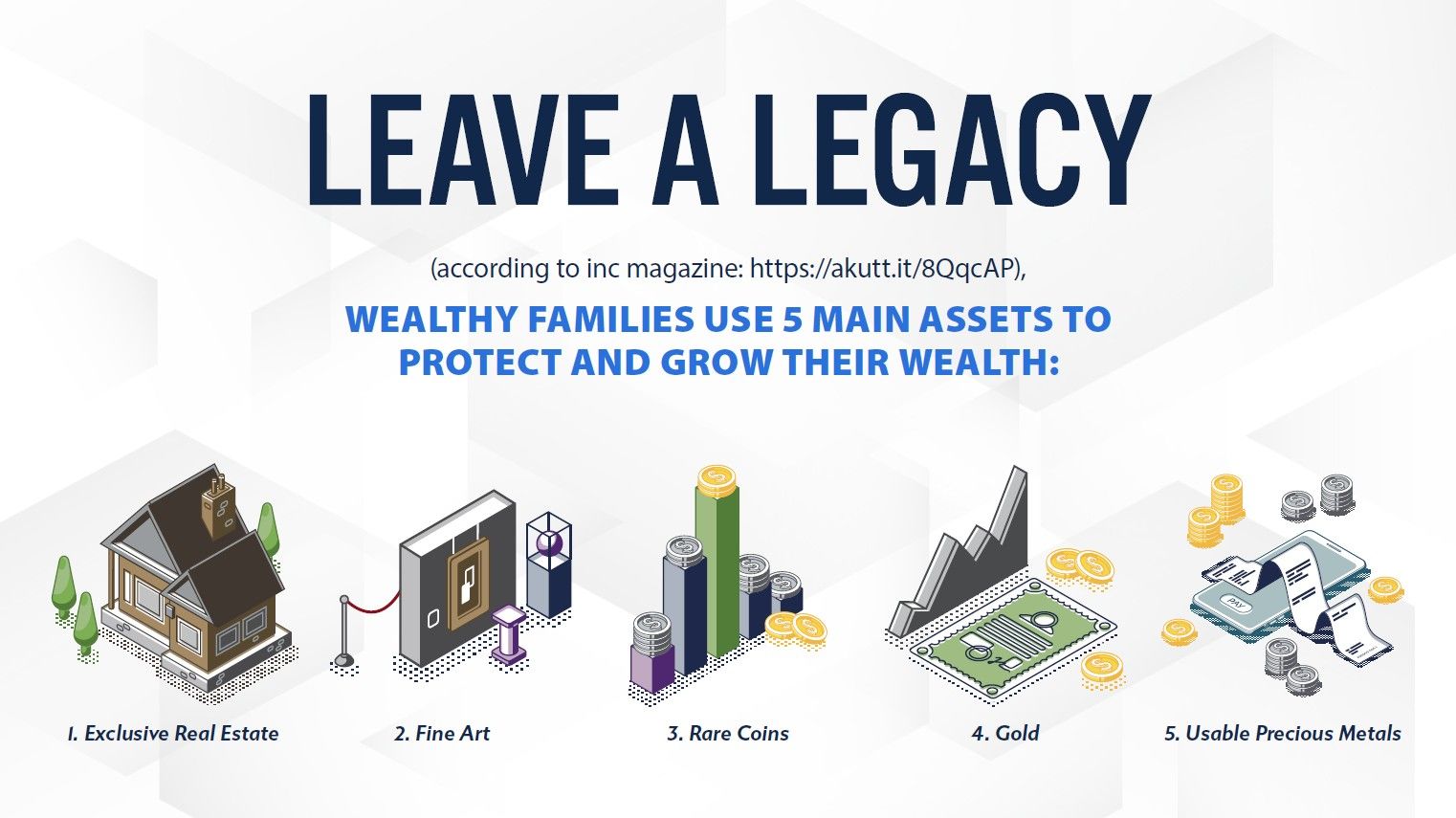 Your loved ones may not understand the power of collectibles like you do.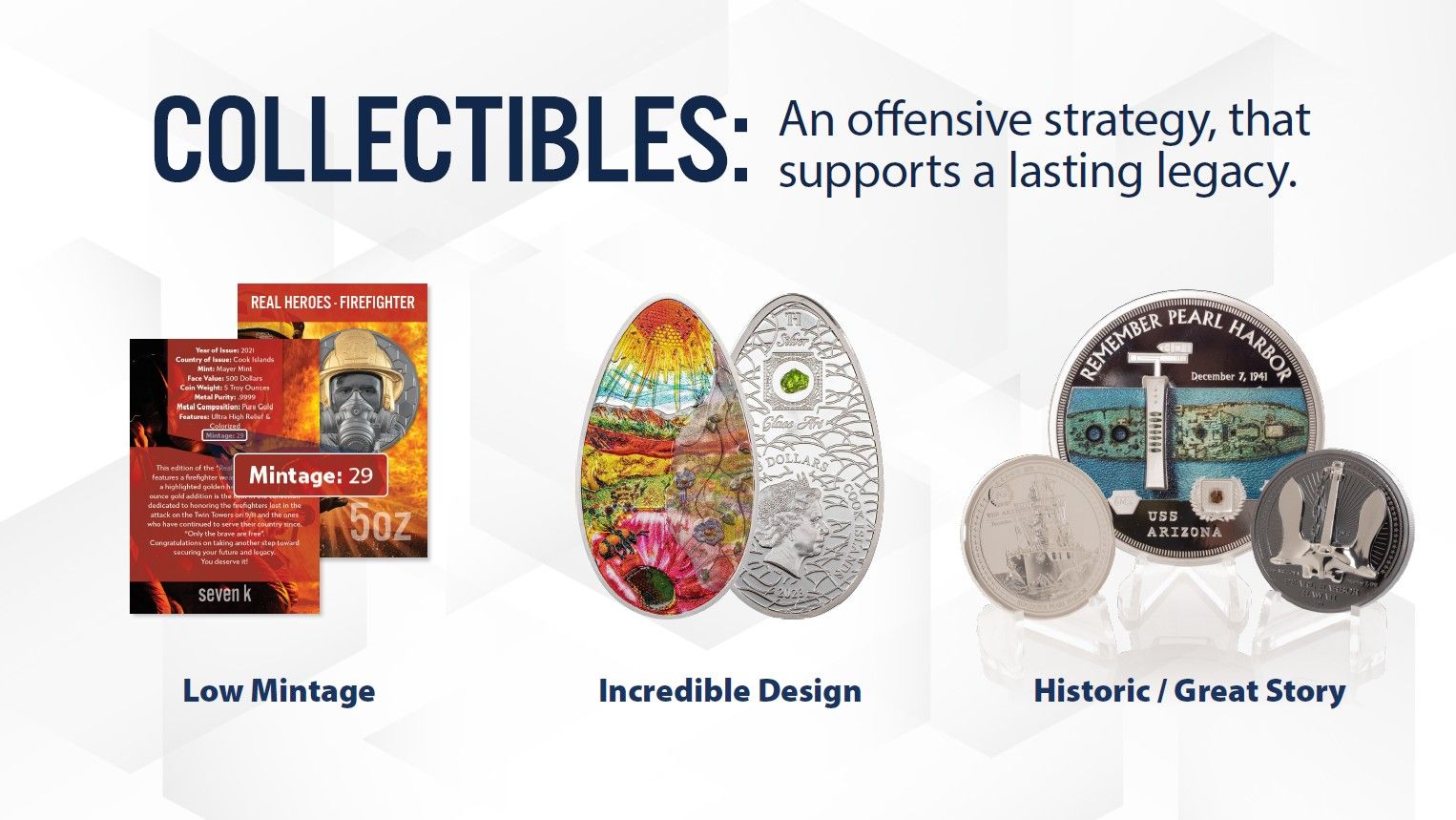 And that's okay. That's how it has always been for those who "see things differently"; those who seek to buck the status quo. Others may or may not see over time how your "weird hobby" becomes a valuable stack of assets that protects and provides stability for your family in uncertain times.
But you will.
Because in this case the phrase "Fortune favors the bold" is LITERAL.
So what does all that have to do with this coin drop, you ask?
EVERYTHING.
This week we are introducing the first of a collection of coins dedicated to the 100th anniversary of one of the most iconic, most celebrated, most influential brands of the 20th century. Love or hate Disney now--doesn't matter. You can't deny the impact that Walt Disney and his cartoon mouse, Mickey have had on the entire world over the past century. When deciding which collectibles to add to your stack, global appeal is a big factor, and there's no ignoring that Disney has that in spades.
There will be a total of 8 silver coins in this collection. Each with a mintage of only 2000. Each celebrating a different ground-breaking Disney film that impacted the world of animation, of entertainment, and of western culture in huge ways.
Find out more below... but first set a reminder to login to your 7kmetals.com dashboard on:
Thursday, November 2nd @ 1pm
Mountain Time
Ready? FULL STEAM AHEAD!
Coin #1: First in the Disney Stamp Collection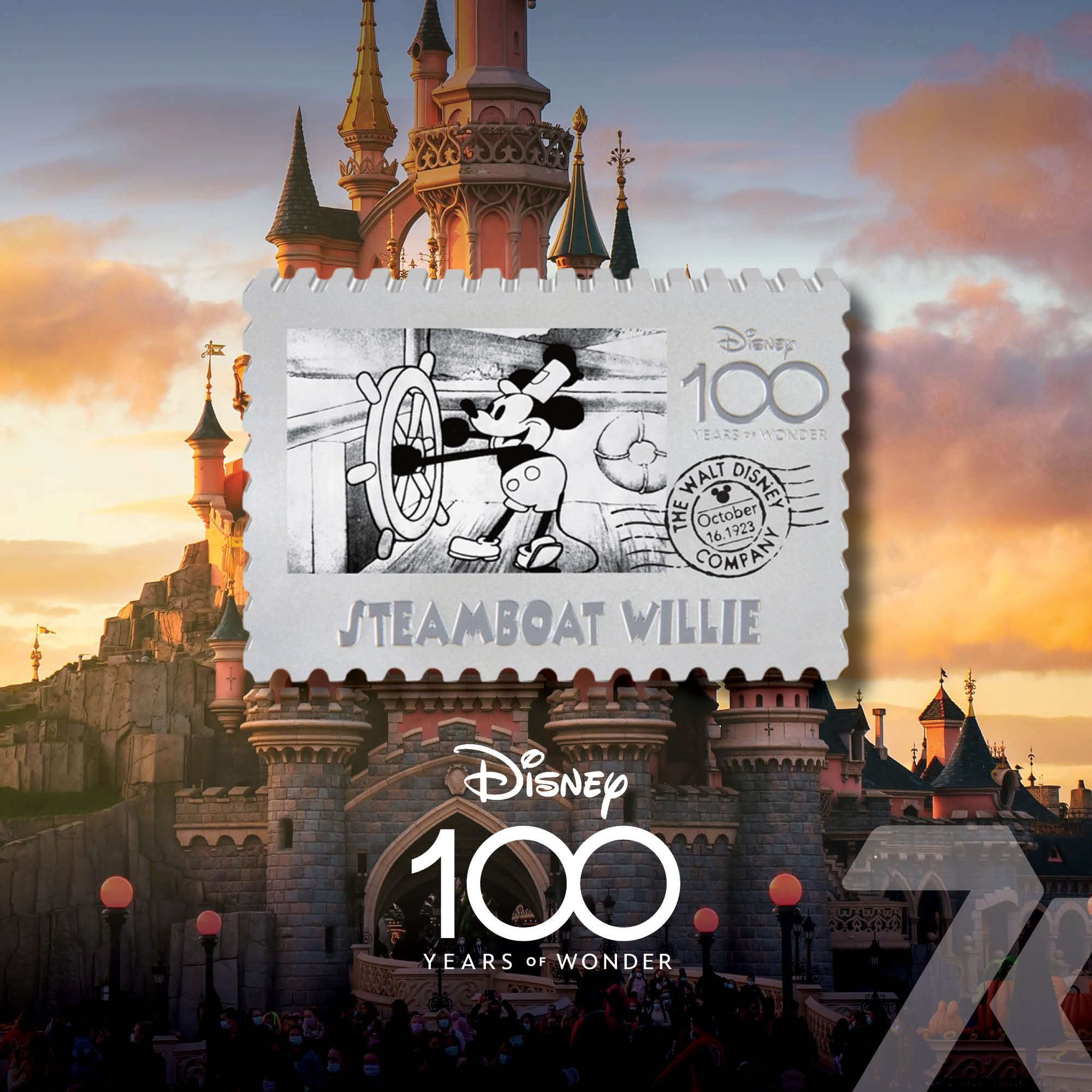 2023 Disney Stamp Steamboat Willie 1 oz Silver Coin PF9.9 & PF10
Year of Issue: 2023
Country of Issue: Niue
Mint: New Zealand Mint
Coin Weight: 1 Troy Ounce
Metal Purity: 0.999
Metal Composition: Fine Silver
Mintage: 2000
Features: Ultra High Relief
Steamboat Willie: the first Disney movie ever released to the public, hitting the big screen in 1928. The short black and white film ran only 7 minutes and 23 seconds long, but it debuted Disney characters recognizable anywhere in the world: Mickey and Minnie Mouse. It was the kickstart to Disney's bold global expansion and this silver stamp is a great reminder of how far you can go with a dream if you never give up.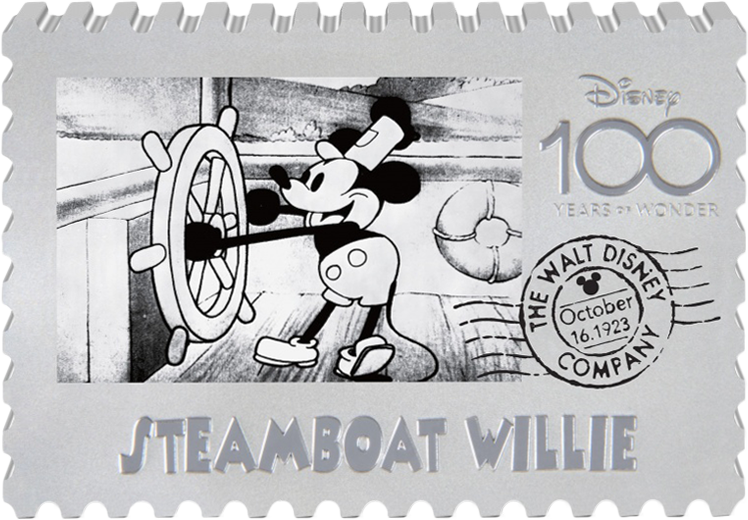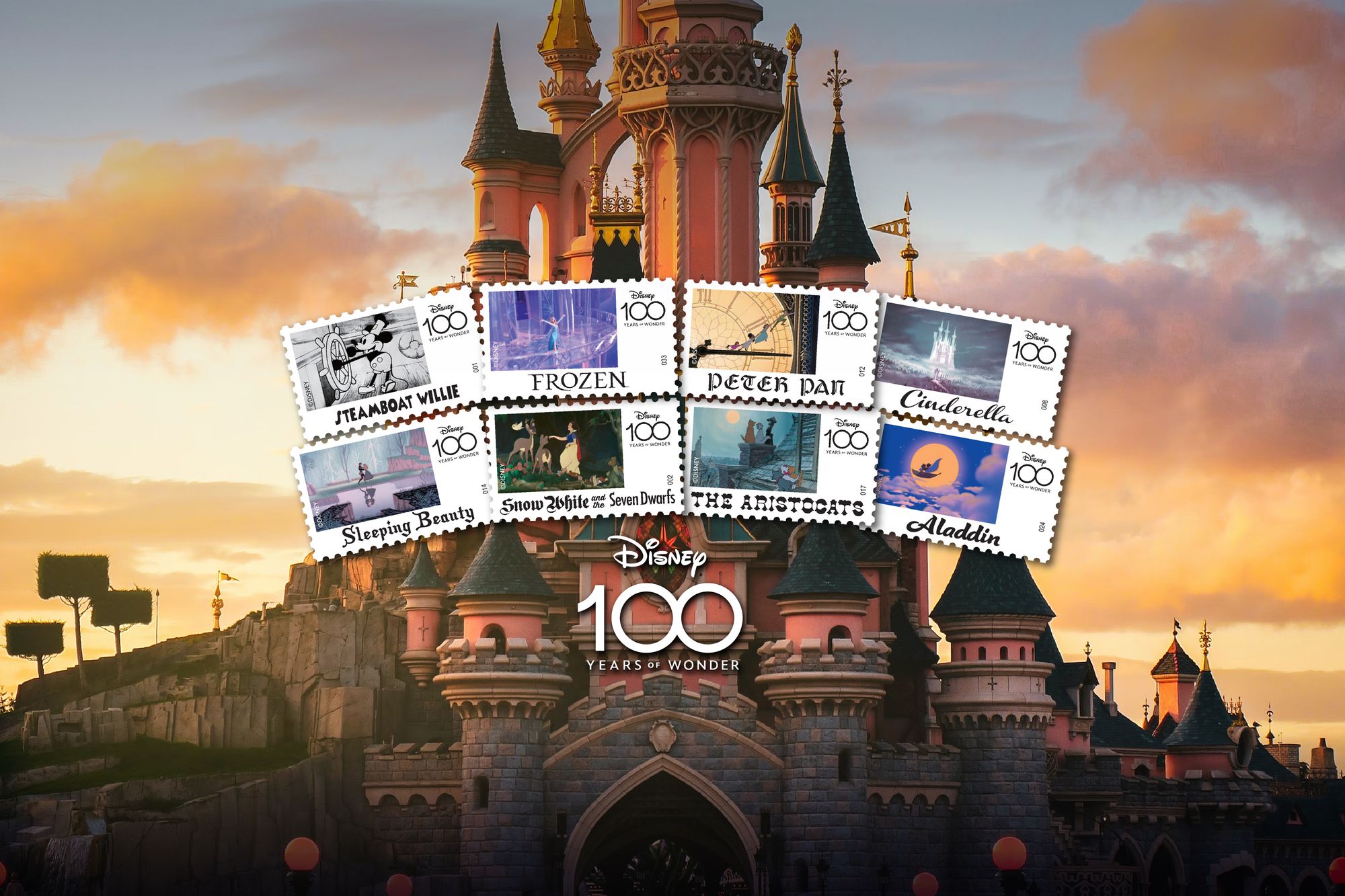 ---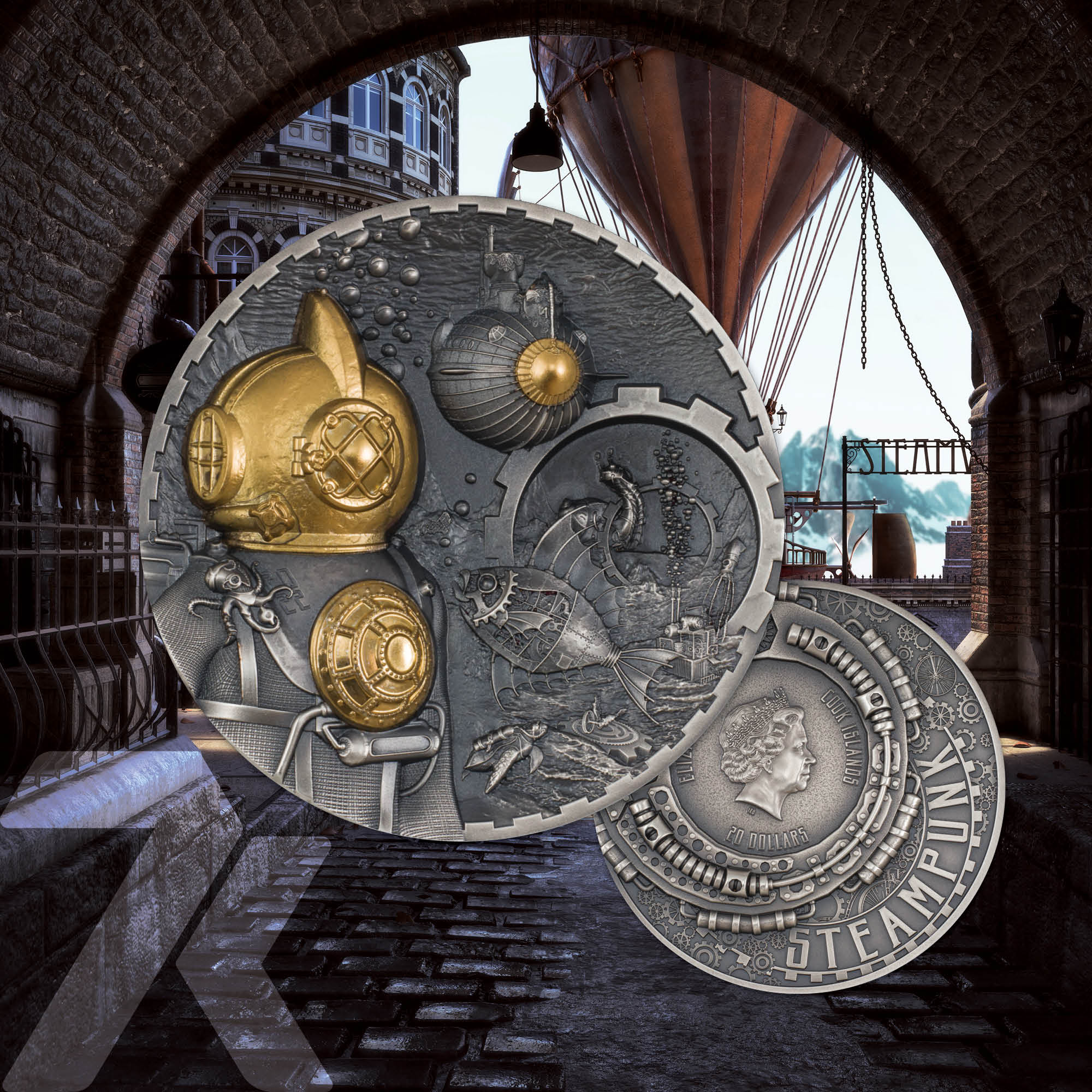 2022 Steampunk Nautilus 3 oz Silver Coin MS70
Year of Issue: 2022
Country of Issue: Cook Islands
Mint: Mayer Mint
Face Value: 20 Dollars
Coin Weight: 3 Troy Ounces
Metal Purity: 0.999
Metal Composition: Fine Silver
Mintage: 888
Features: Antique Finish
Steampunk is here to stay, baby! Featuring yet more of the fantastical world from Jules Verne's '20,000 Leagues Under the Sea', this edition of the Steampunk collection lets us take a peek at the outside of the Nautilus from the safety of a deep-sea suit. As always, selective Antique finish quality has been applied expertly to bring to life the scenery from a world living in our heads. Long live the Nautilus!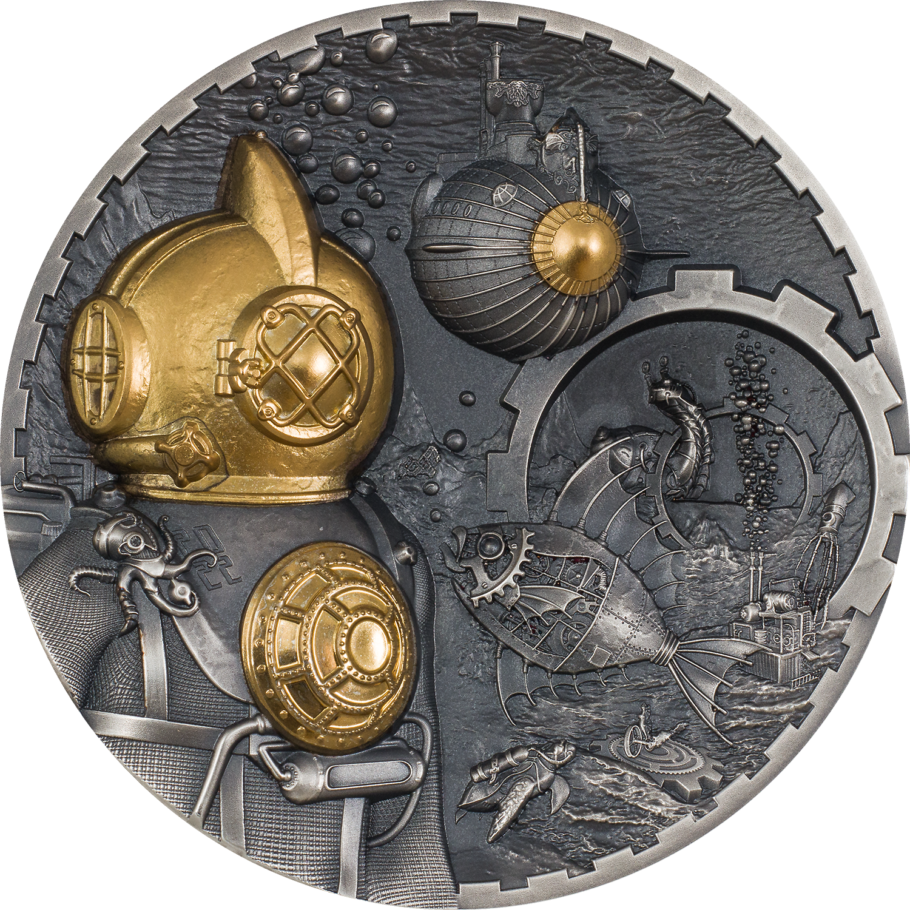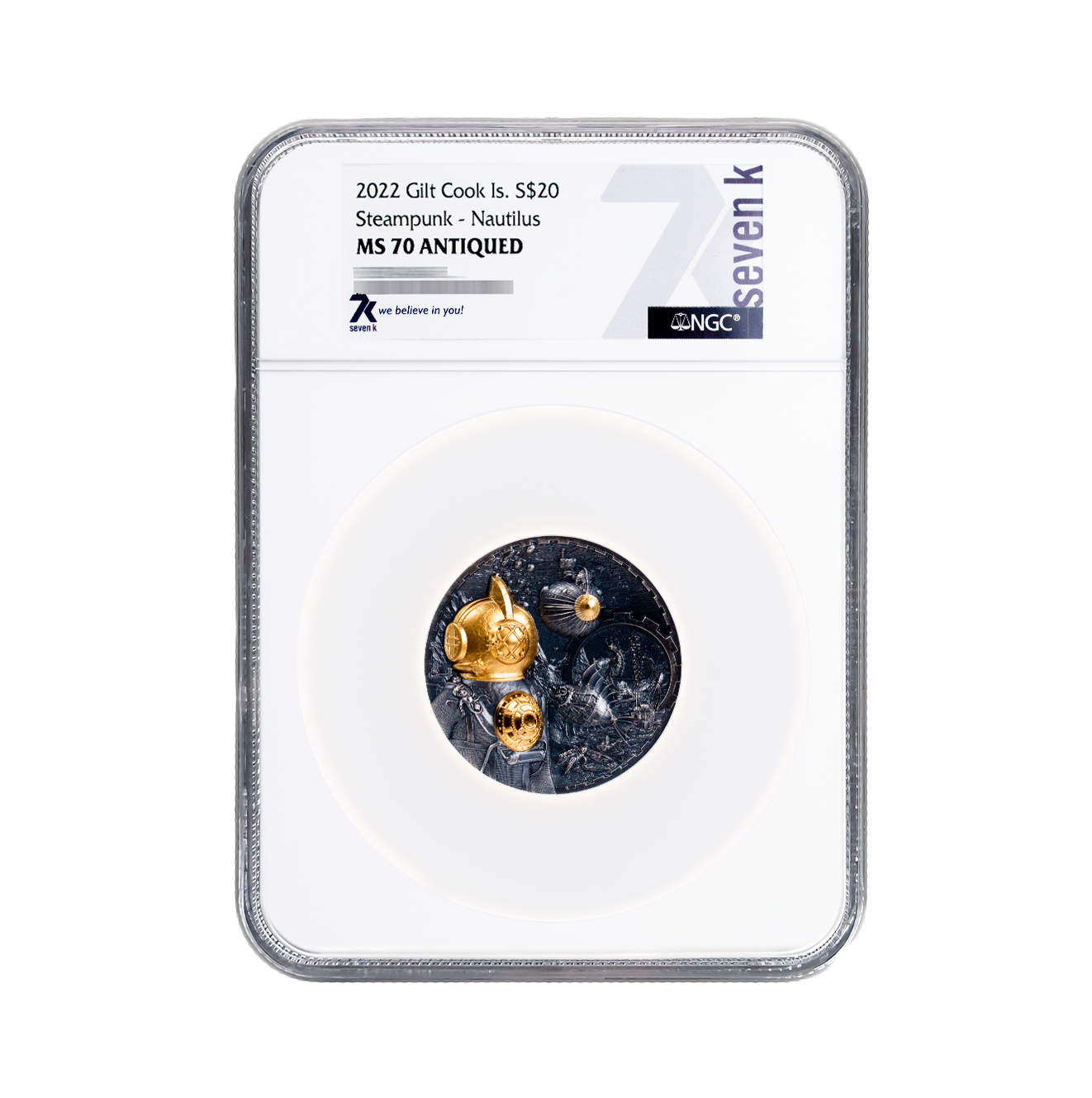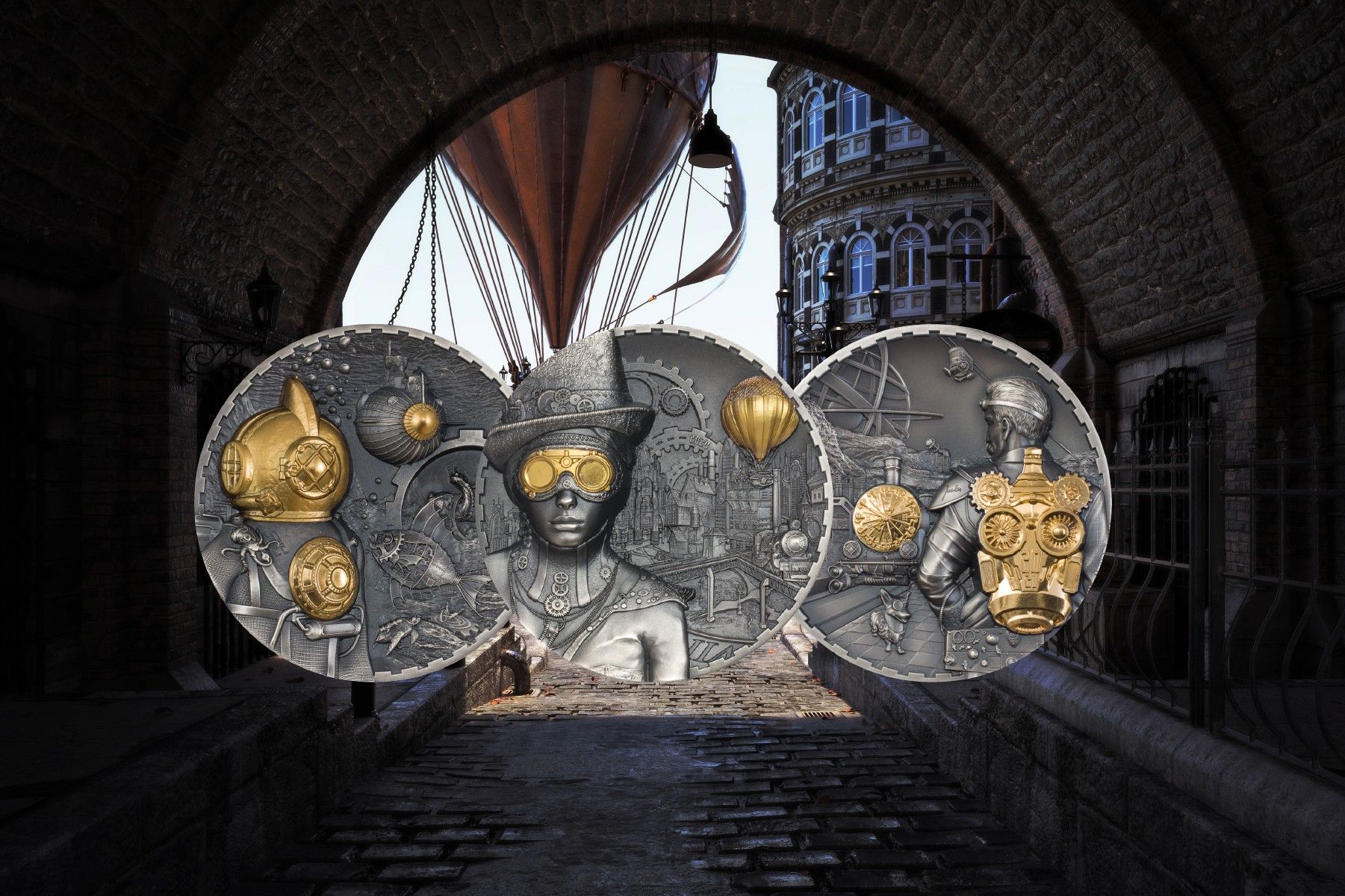 ---
Not Sure How A Coin Drop Works?
Just follow these steps:
A few minutes before the time of the coin drop, log in to your account on 7kmetals.com.



Click the "ACT NOW" button in the coin drop box on your account page. You'll find it under My Offers.


When the timer counts down to zero you'll see the coin drop interface appear. Swipe left until you see (on a touchscreen device), or click on the image (on a computer) of the coin you want.



Click the "I WANT ONE" button underneath the coin description.


Do this for all the coins you want to purchase.

Check your shopping bag to see what you have agreed to purchase.

That's it! That's all there is to it!
A few things to note:
THERE IS NO CODE NEEDED!
If there are multiple grades of a coin, you'll need to select the one you want. Make sure it's highlighted. The system defaults to the PF or MS69, so if you want the PF or MS70, you need to select it.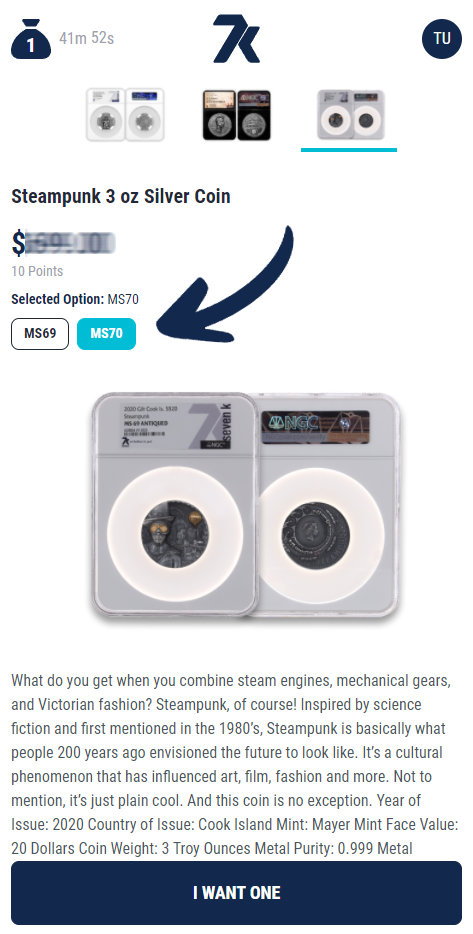 You need to act FAST! The reason we do coin drops is because so many people want a limited number of coins. This is the fairest way we have found to offer these coins. If you see the button underneath a coin flickering between "I Want One" and "Sold Out" it's because people are claiming and then changing their minds about the last few coins.


PRO TIP: People continue to "unshop" throughout the duration of the coin drop. Don't give up if the coin you want sells out in minutes (or seconds!). People will grab them and then change their minds so coins often become available all throughout the drop. KEEP TRYING!
---