February 2021 Vault Report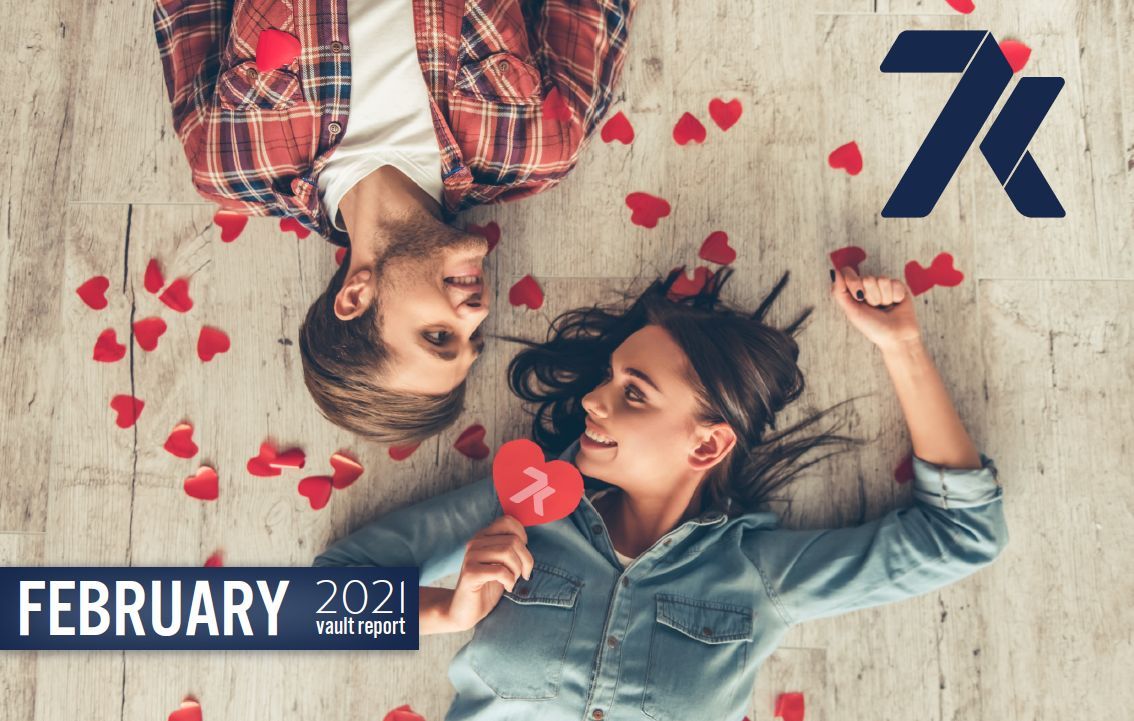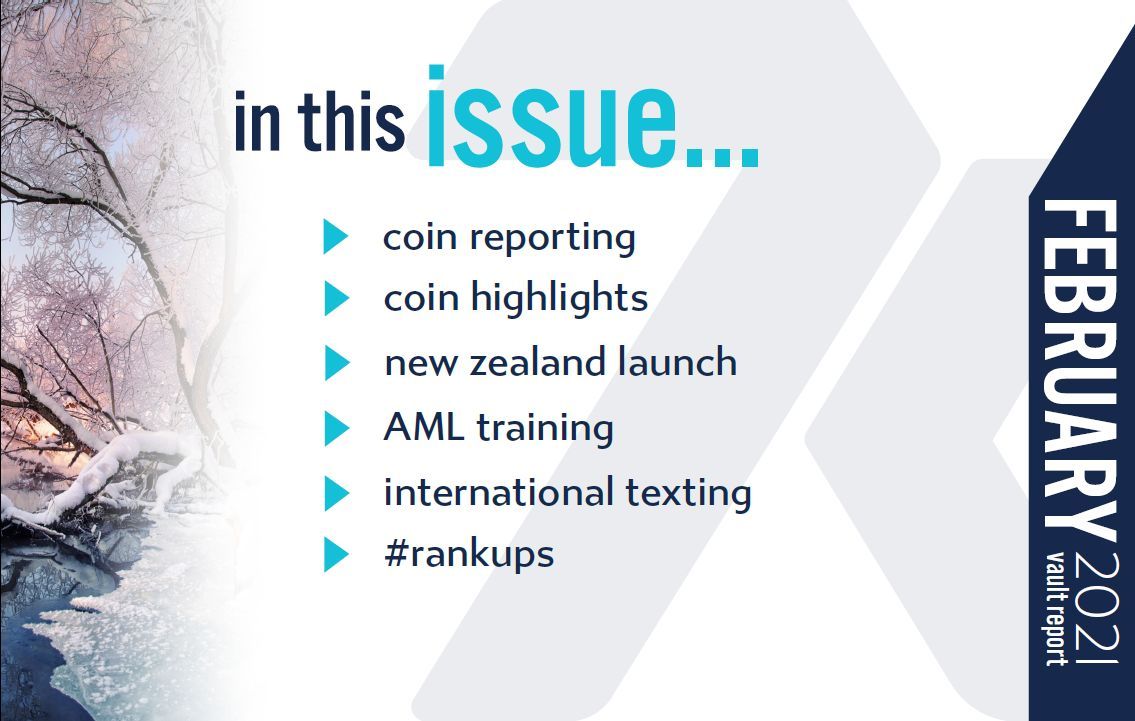 In This Issue:
coin reporting
coin highlights
New Zealand launch
AML training
international texting
rankups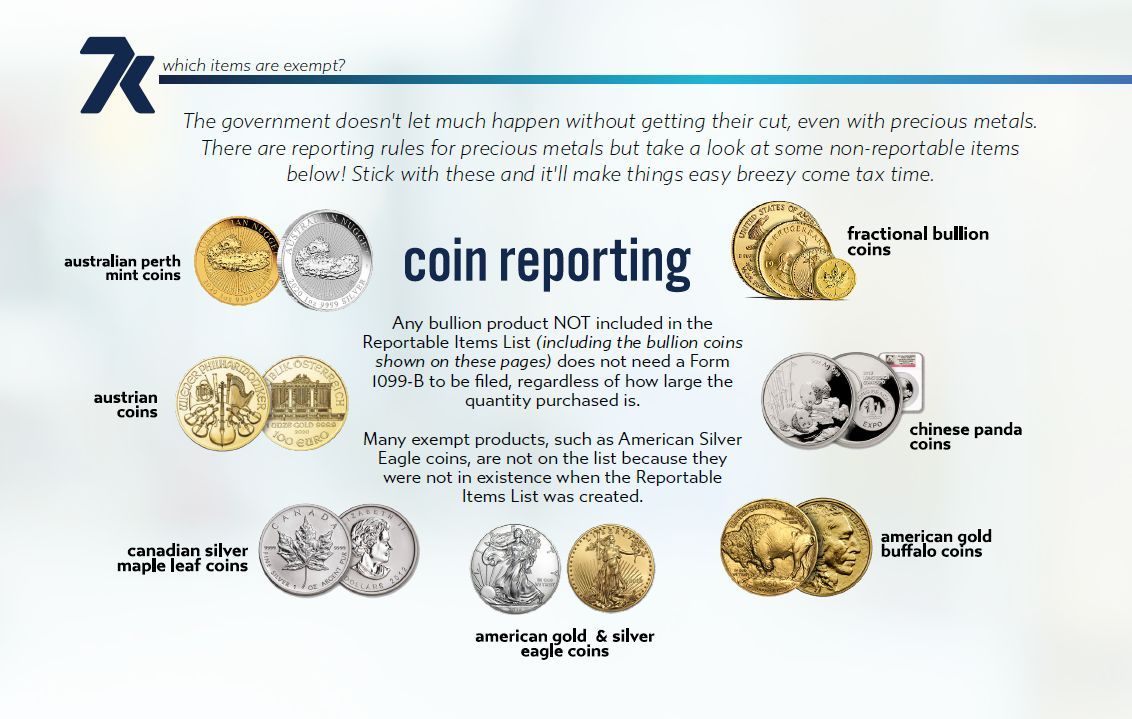 Coin Reporting
Which Items Are Exempt?
The government doesn't let much happen without getting their cut, even with precious metals. There are reporting rules for precious metals but take a look at some non-reportable items below! Stick with these and it'll make things easy breezy come tax time.
Australian Perth Mint Coins
Austrian Coins
Canadian Silver Maple Leaf Coins
Fractional Bullion Coins
Chinese Panda Coins
American Gold Buffalo Coins
American Gold & Silver Eagle Coins
Any bullion product NOT included in the Reportable Items List (including the bullion coins shown on this list) does not need a Form 1099-B to be filed, regardless of how large the quantity purchased is.
Many exempt products, such as American Silver Eagle Coins, are not on the list because they were not in existence when the Reportable Items List was created.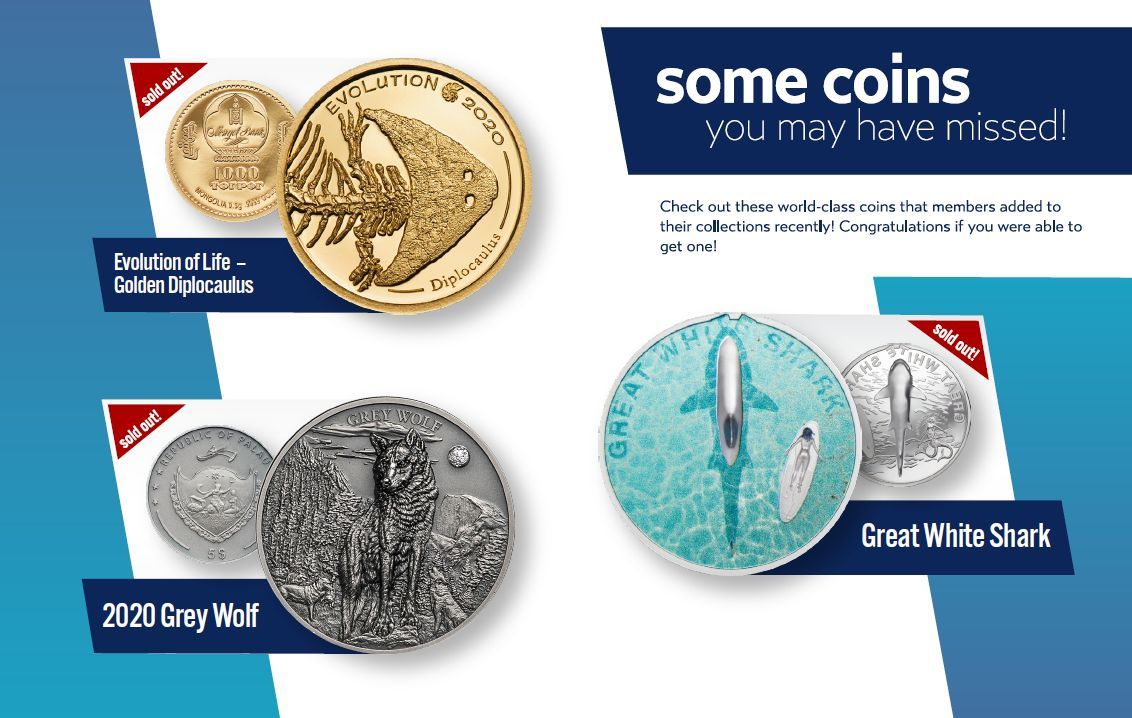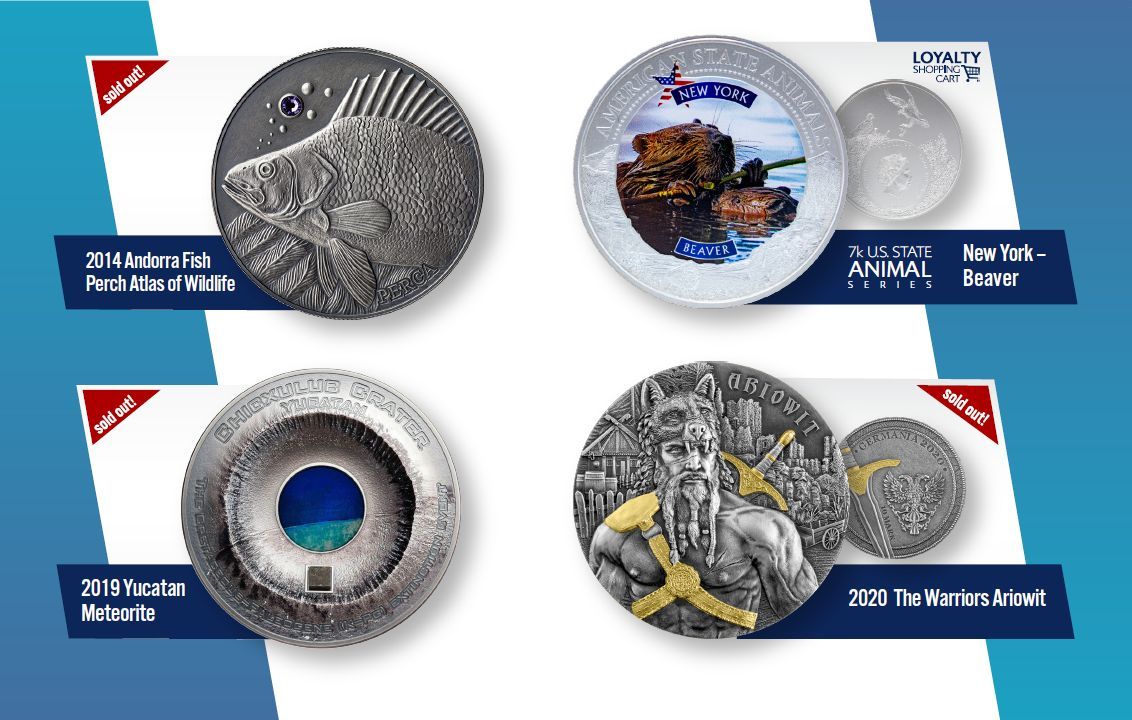 Some Coins You May Have Missed!
Check out these world-class coins that members added to their collections recently! Congratulations if you were able to get one!
Evolution of Life Golden Diplocaulus
2020 Grey Wolf
Great White Shark
2014 Andorra Fish Perch Atlas of Wildlife
7k U.S. State Animal Series New York Beaver
2019 Yucatan Meteorite
2020 The Warriors Ariowit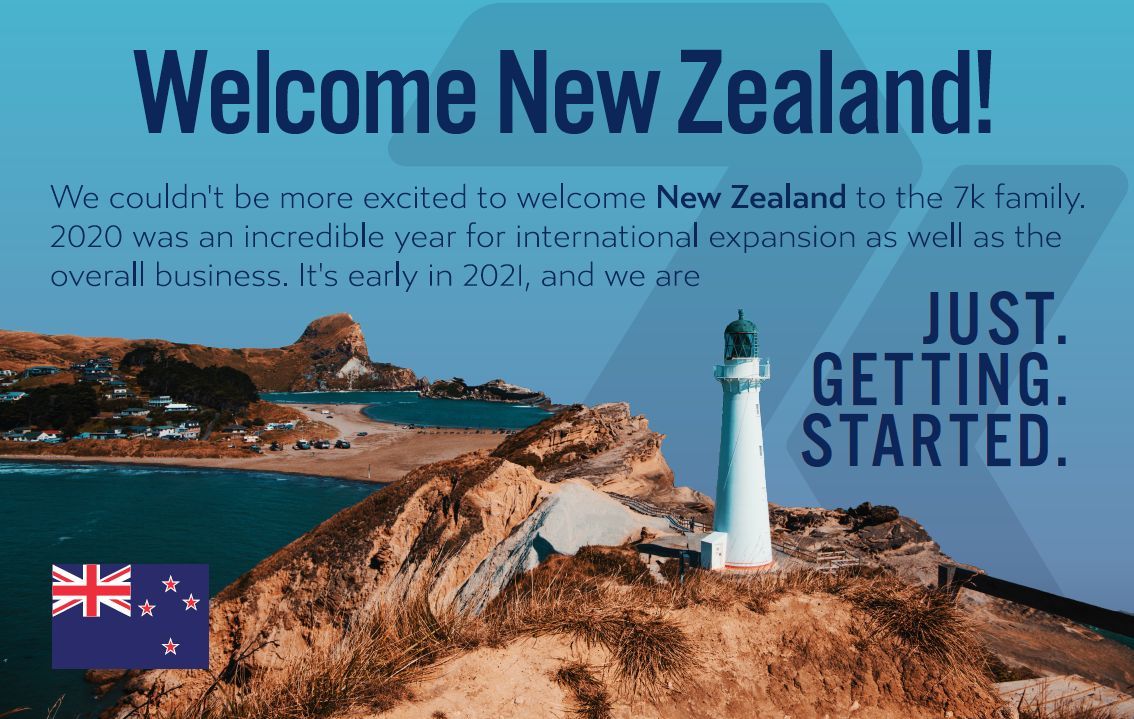 Welcome, New Zealand!
We couldn't be more excited to welcome New Zealand to the 7k family! 2020 was an incredible year for international expansion as well as for the overall business. It's early in 2021, and we are JUST GETTING STARTED!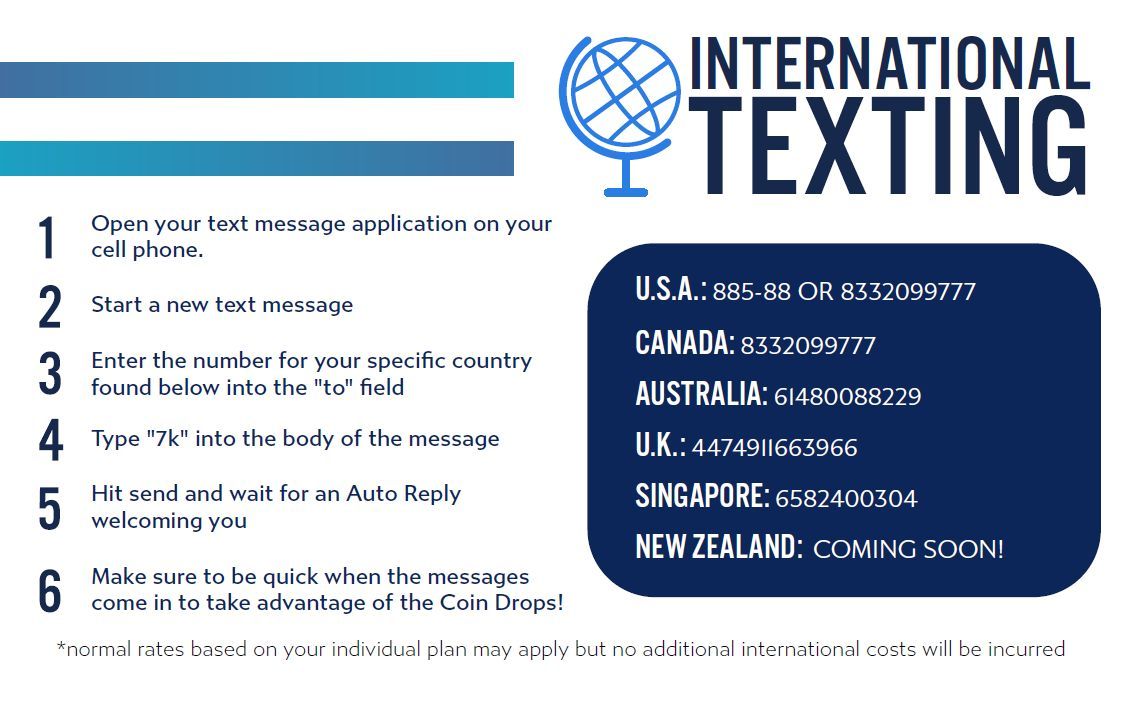 International Texting
USA: 885-88 OR 8332099777
Canada: 8332099777
Australia: 61480088229
U.K.: 4474911663966
Singapore: 6582400304
New Zealand: Coming Soon!
Instructions:
Open your text message application on your cell phone.
Start a new text message.
Enter the number for your specific country in the "to" field.
Type "7k" into the body of the message.
Hit send and wait for an auto reply welcoming you.
Make sure to be quick the messages come in to take advantage of Coin Drops!
Please note: normal rates based on your individual plan may apply but no additional international costs will be incurred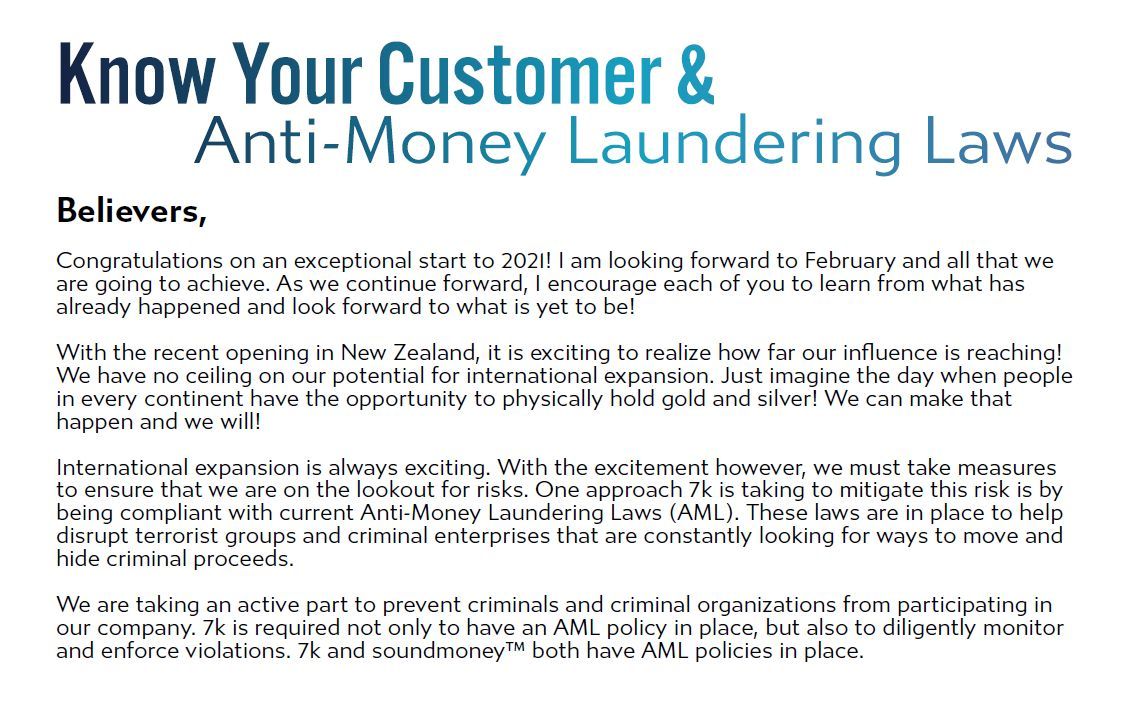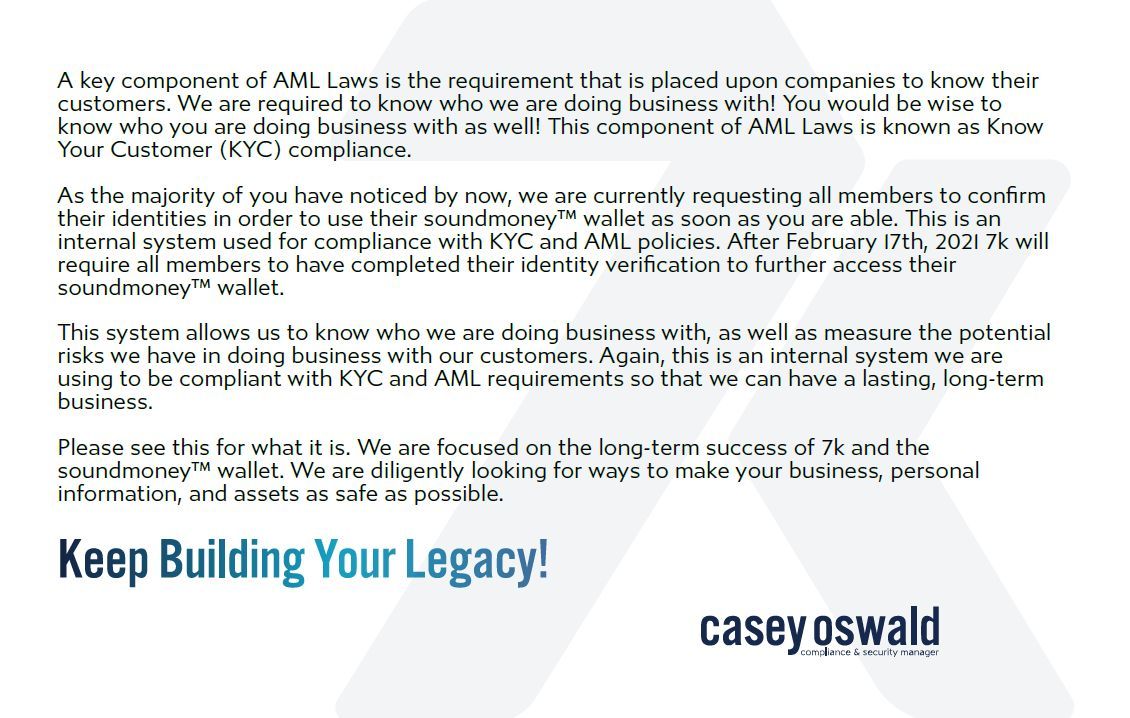 Know Your Customer & Anti Money Laundering Laws
Believers,
Congratulations on an exceptional start to 2021! I am looking forward to February and all that we are going to achieve. As we continue forward, I encourage each of you to learn from what has already happened and look forward to what is yet to be!
With the recent opening in New Zealand, it is exciting to realize how far our influence is reaching! We have no ceiling on our potential for international expansion. Just imagine the day when people in every continent have the opportunity to physically hold gold and silver! We can make that
happen and we will!
International expansion is always exciting. With the excitement however, we must take measures to ensure that we are on the lookout for risks. One approach 7k is taking to mitigate this risk is by being compliant with current Anti-Money Laundering Laws (AML). These laws are in place to help disrupt terrorist groups and criminal enterprises that are constantly looking for ways to move and
hide criminal proceeds.
We are taking an active part to prevent criminals and criminal organizations from participating in our company. 7k is required not only to have an AML policy in place, but also to diligently monitor and enforce violations. 7k and soundmoney™ both have AML policies in place.
A key component of AML Laws is the requirement that is placed upon companies to know their customers. We are required to know who we are doing business with! You would be wise to know who you are doing business with as well! This component of AML Laws is known as Know Your Customer (KYC) compliance.
As the majority of you have noticed by now, we are currently requesting all members to confirm their identities in order to use their soundmoney™ wallet as soon as you are able. This is an internal system used for compliance with KYC and AML policies. After February 17th, 2021 7k will require all members to have completed their identity verification to further access their soundmoney™ wallet.
This system allows us to know who we are doing business with, as well as measure the potential risks we have in doing business with our customers. Again, this is an internal system we are using to be compliant with KYC and AML requirements so that we can have a lasting, long-term business.
Please see this for what it is. We are focused on the long-term success of 7k and the soundmoney™ wallet. We are diligently looking for ways to make your business, personal information, and assets as safe as possible.
Keep Building Your Legacy!
Casey Oswald, Compliance and Security Manager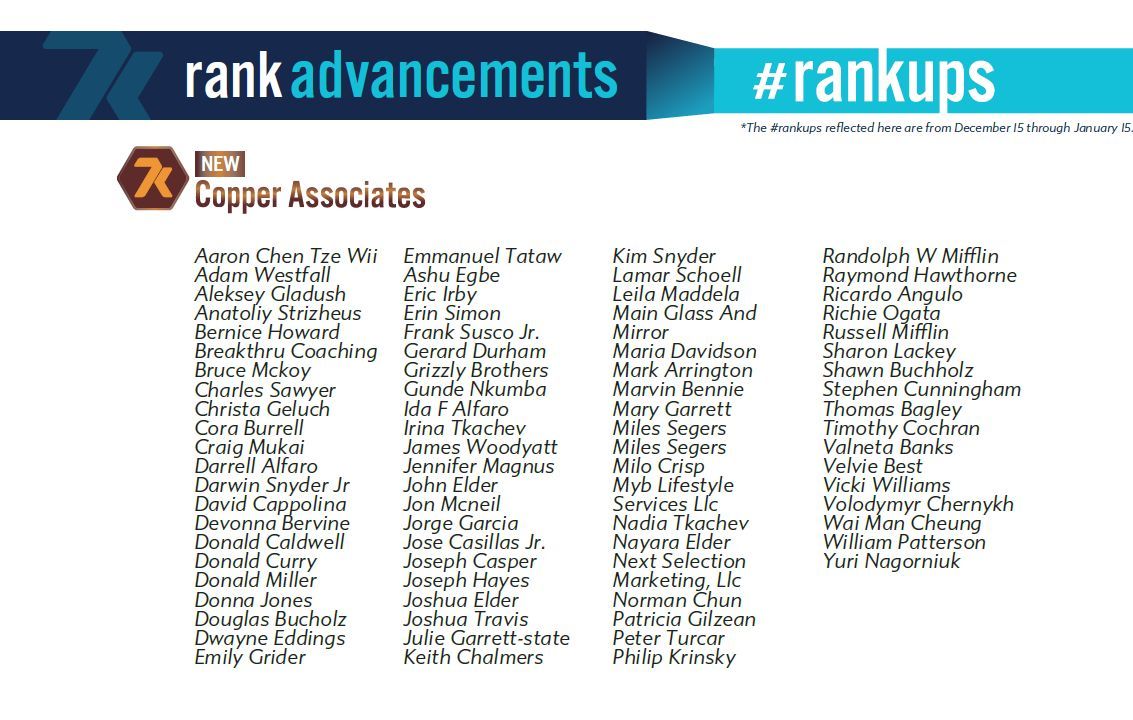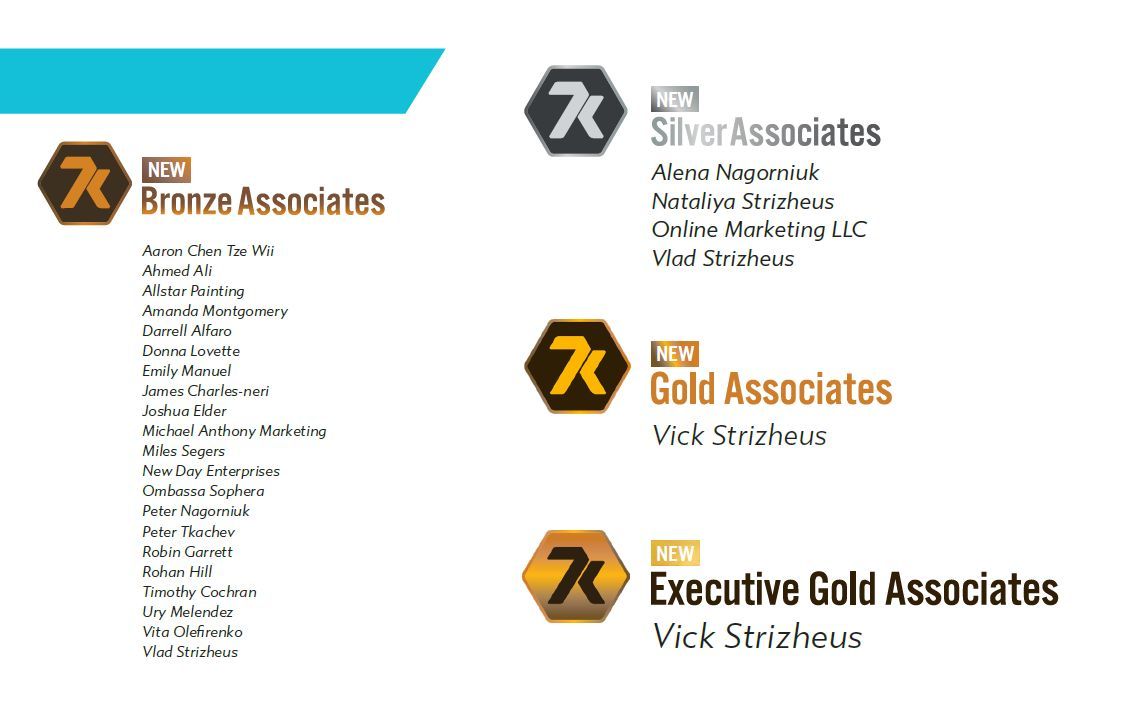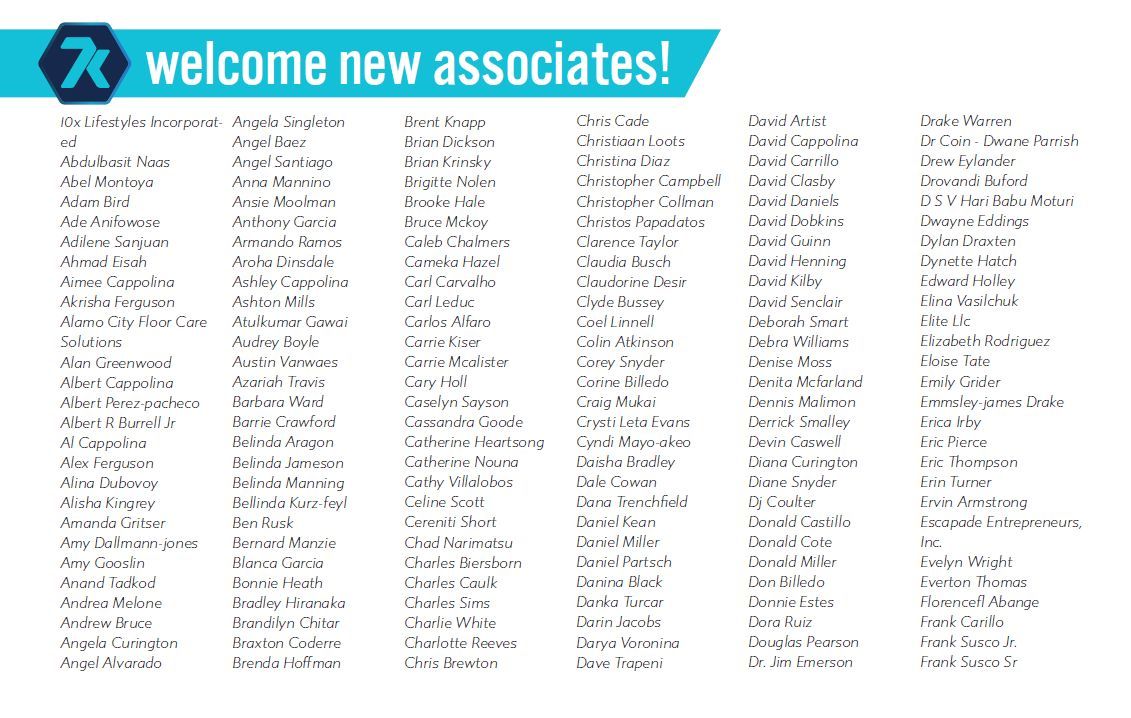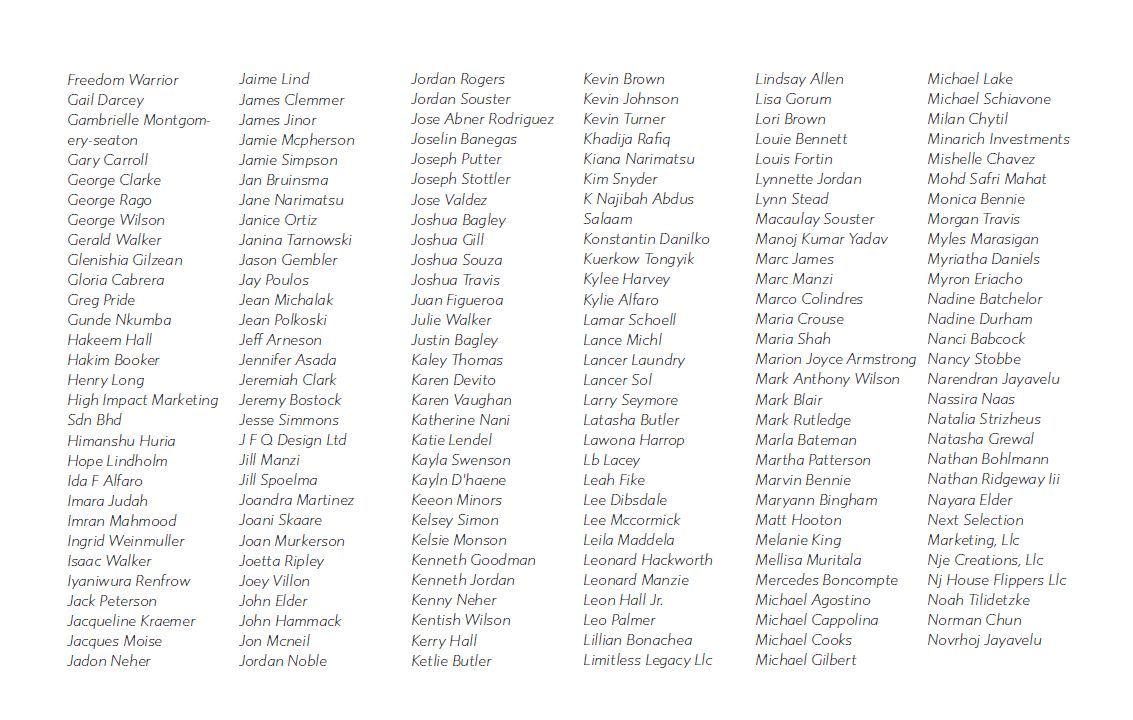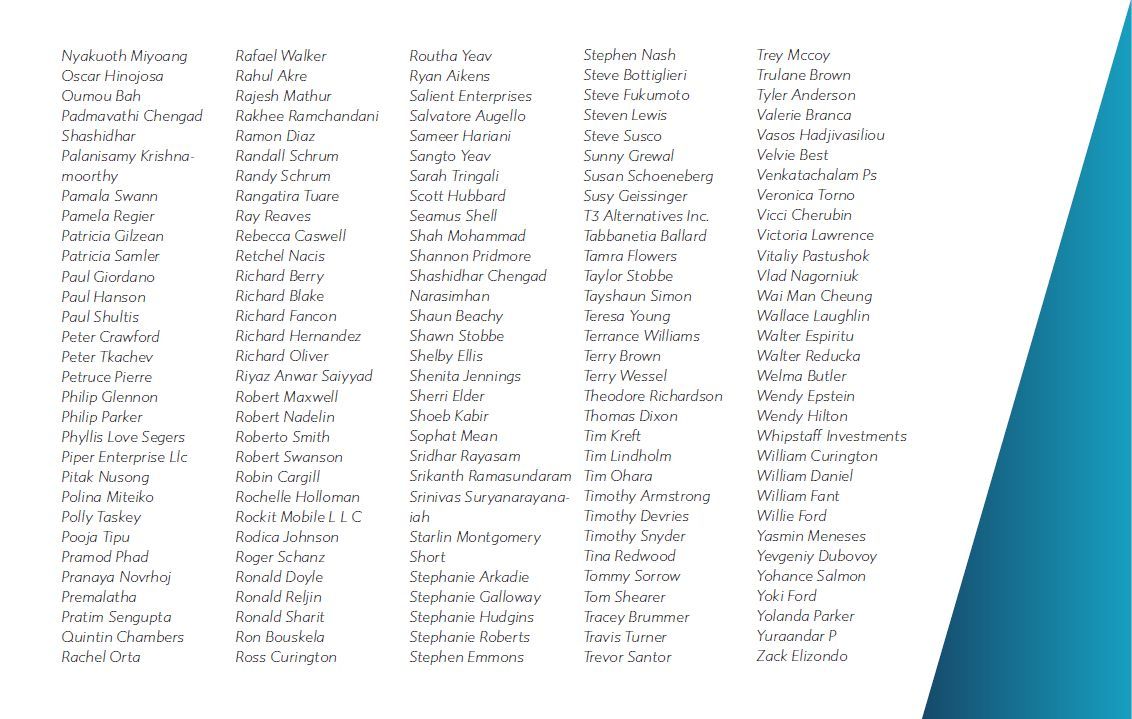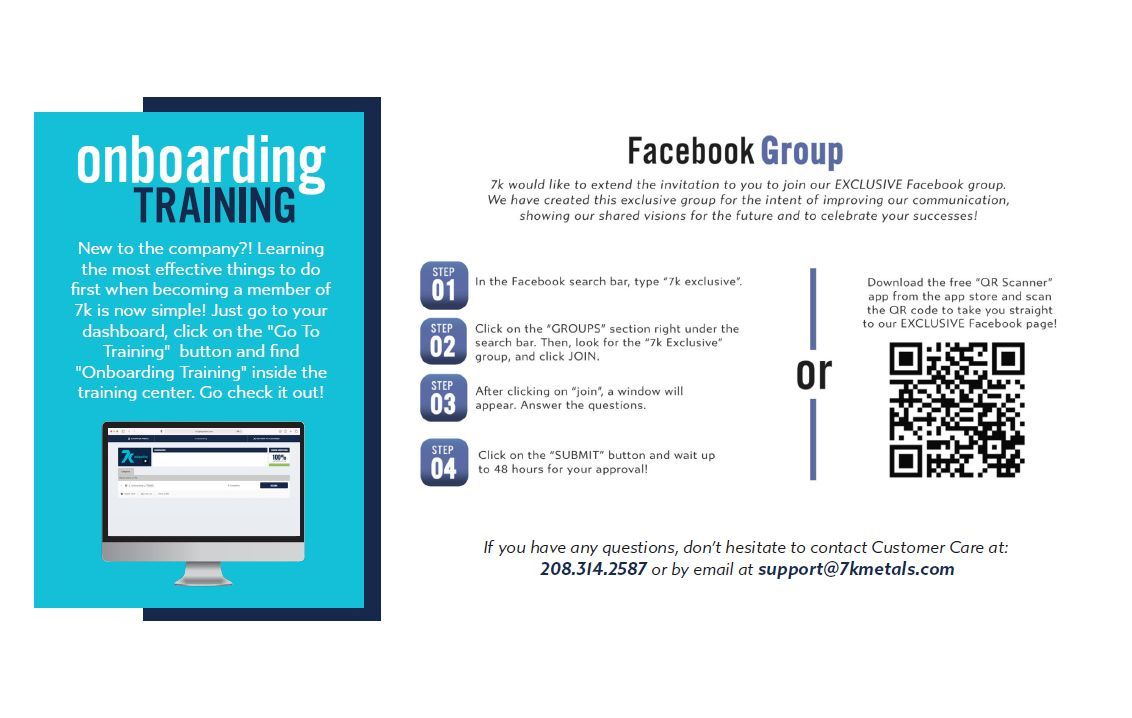 Onboarding Training
New to the company?! Learning the most effective things to do first when becoming a member of 7k is now simple! Just go to your dashboard, click on the "Go To Training" button and find "Onboarding Training" inside the training center. Go check it out!
Facebook Group
7k would like to extend the invitation to you to join our EXCLUSIVE Facebook group. We have created this exclusive group with the intent of improving communication, showing our shared visions for the future and to celebrate your successes!
Step 1: In the Facebook search bar, type "7k Exclusive".
Step 2: Click on the "GROUPS" section right under the search bar. Then, look for the "7k Exclusive" group, and click JOIN.
Step 3: After clicking on "join", a window will appear. Answer the questions.
Step 4: Click on the "SUBMIT" button and wait up to 48 hours for your approval!
OR open your camera on any smartphone and scan the QR code in the image above to take you straight to our EXCLUSIVE Facebook group page.
If you have any questions, don't hesitate to contact Customer Care at: 208.314.2587 or by email at support@7kmetals.com.