This coin drop comes to you from the Far East and out of the sands of time. Talk about legacy! Both of these exclusive coins are also part of highly sought-after continuing collections. Don't miss stacking these beauties to show them off.
But first, set an alarm for to remind yourself to login to 7kmetals.com at:
Friday, October 20th @ 11am
Mountain Time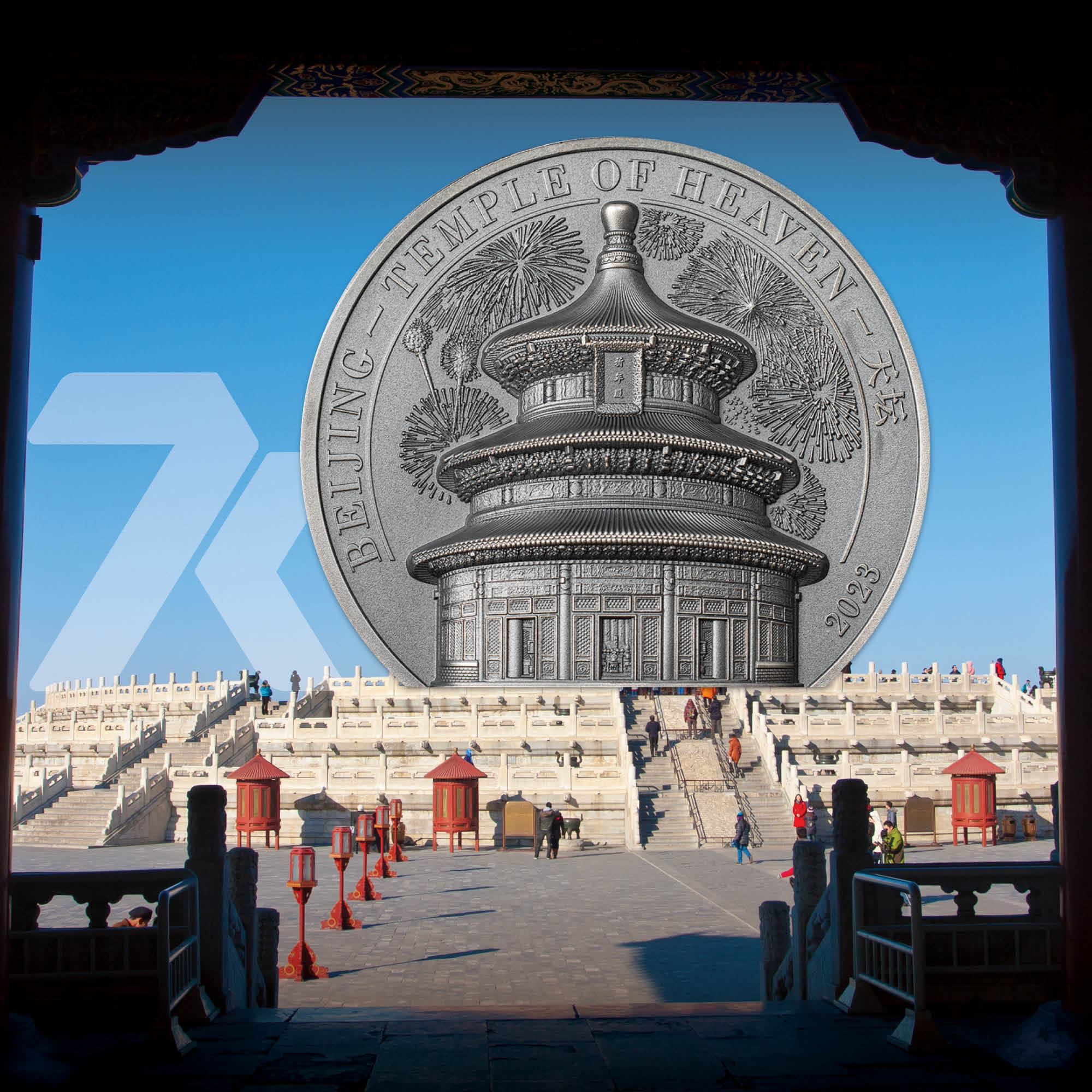 2023 Historical Monuments Beijing Temple Of Heaven 2 oz Silver Coin MS70
Year of Issue: 2023
Country of Issue: Cook Islands
Mint: Mayer Mint
Face Value: 10 Dollars
Coin Weight: 2 Troy Ounces
Metal Purity: 0.999
Metal Composition: Fine Silver
Mintage: 1888
Features: Antique Finish
In 1402, the majestic Temple of Heaven was constructed as a place for the emperor to give offerings to Heaven while they asked for rich harvests. Holy and gorgeous, it's a feat of architectural genius. A recurring theme throughout the temple are circles and squares, circles for Heaven, and squares for Earth. You don't have to go to Beijing to see the masterpiece for yourself, not with this treasure in your stack.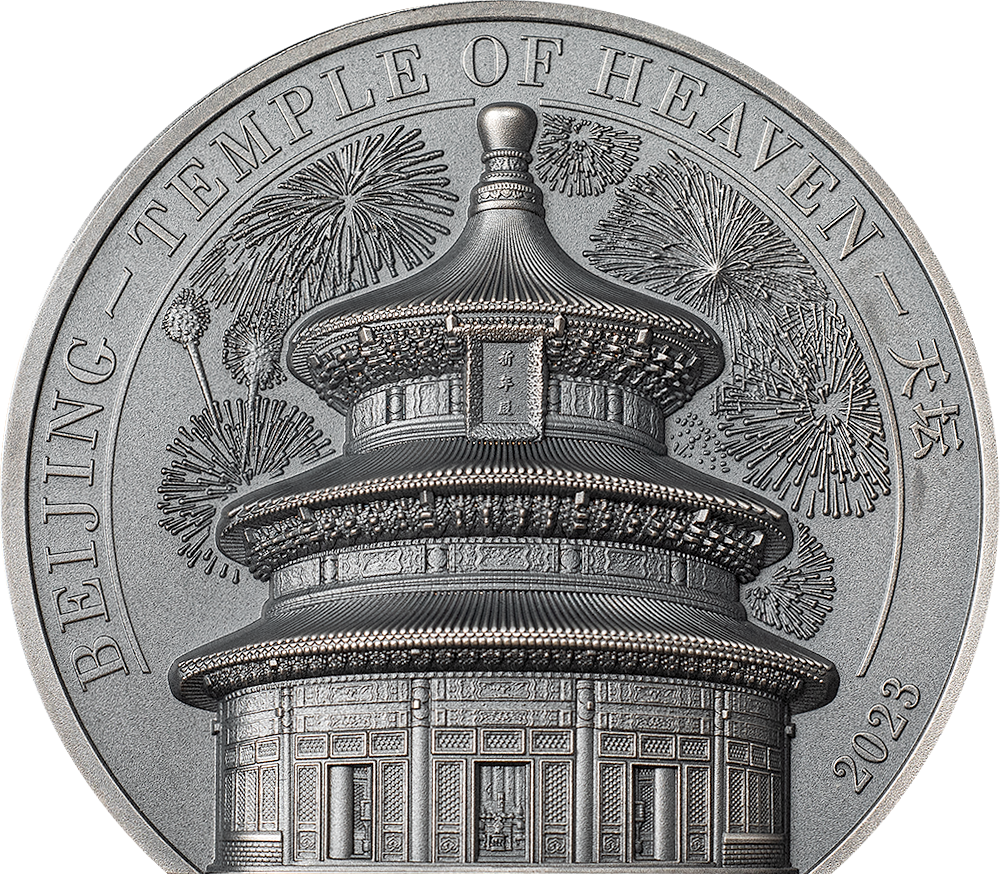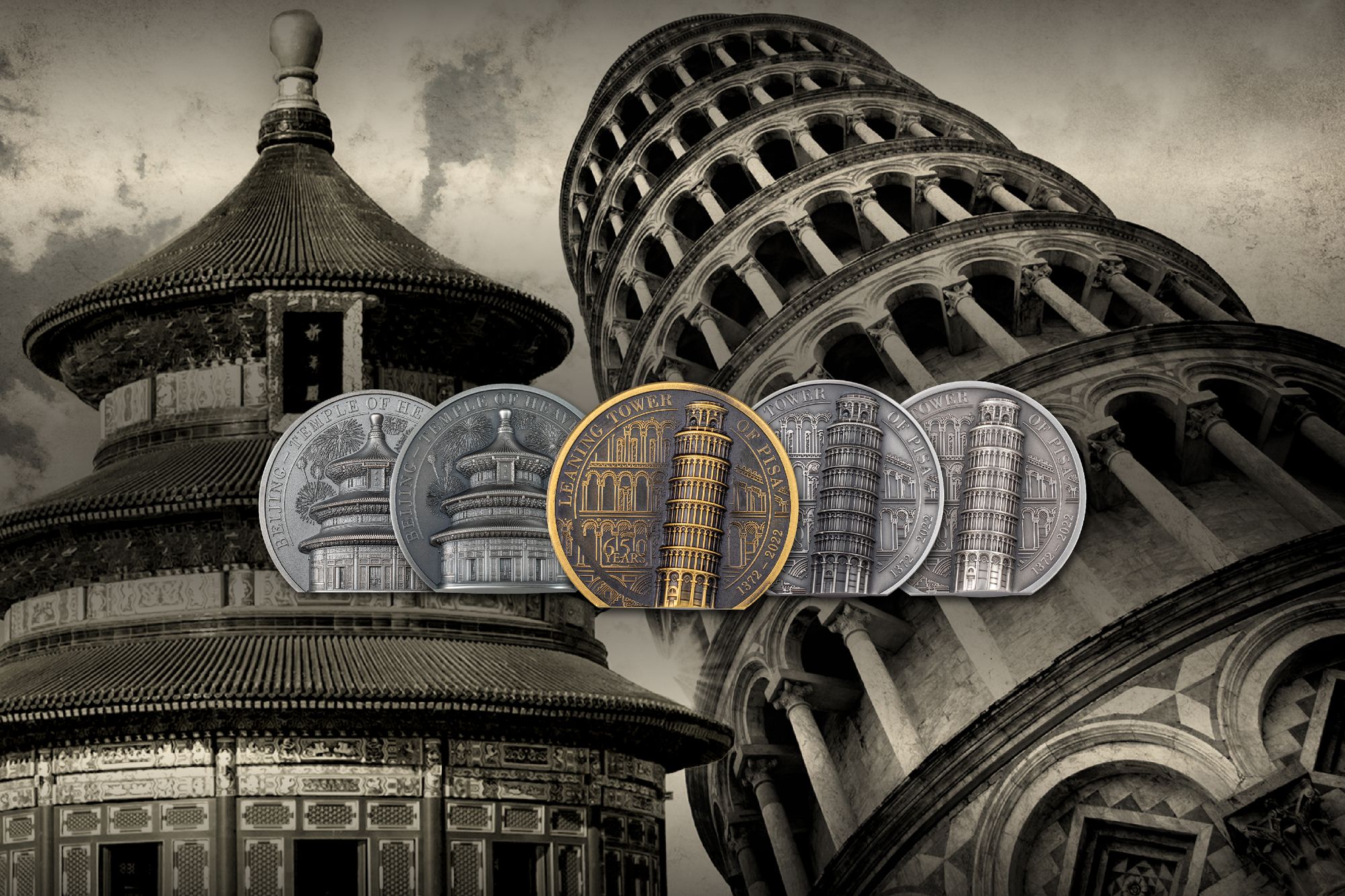 ---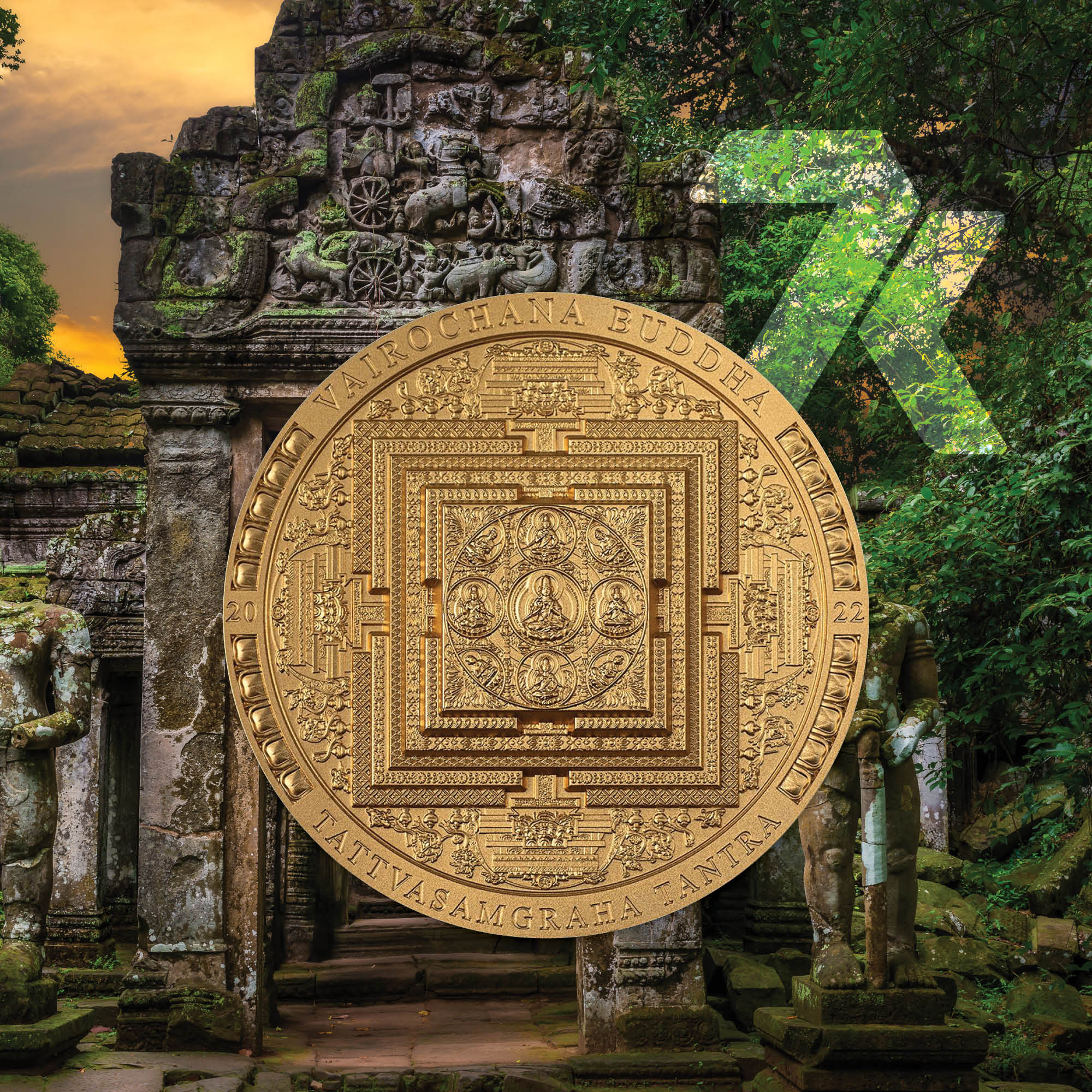 2022 Archeology & Symbolism Vairochana Buddha Gilded 3 oz Silver Coin MS70
Year of Issue: 2022
Country of Issue: Mongolia
Mint: Mayer Mint
Face Value: 2000 Togrog
Coin Weight: 3 Troy Ounces
Metal Purity: 0.999
Metal Composition: Fine Silver
Mintage: 111
Features: Gilded Ultra High Relief
The great Vairochana Buddha sits at the center of this beautiful coin as the Embodiment of Light, or the Supreme Buddha. As the rest of the Five Buddhas surround him, he is ready to lead those who wish to receive enlightenment. He knows all, sees all, is all. The Archeology Symbolism collection would be incomplete without him and his brother Buddhas representing an ancient religion of Mahayana Buddhists who worship and rely on his vast knowledge. May he always lead you to wisdom!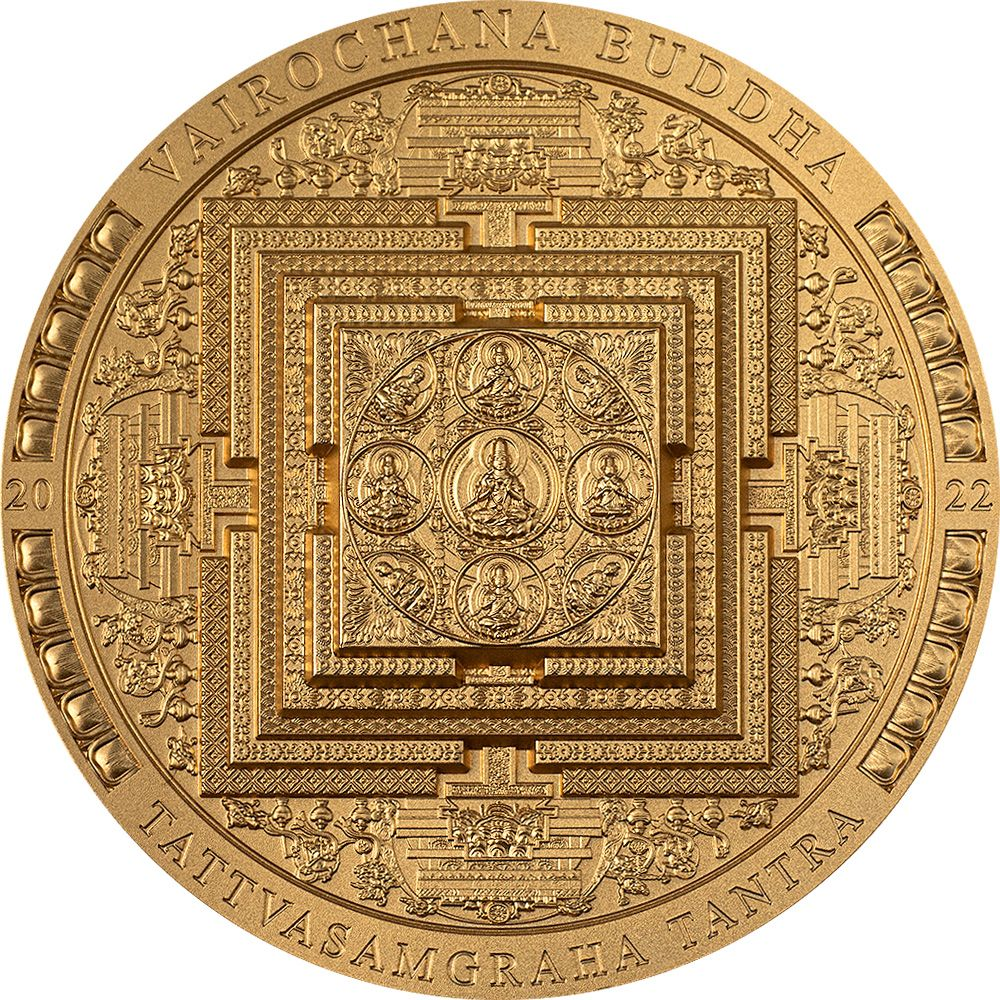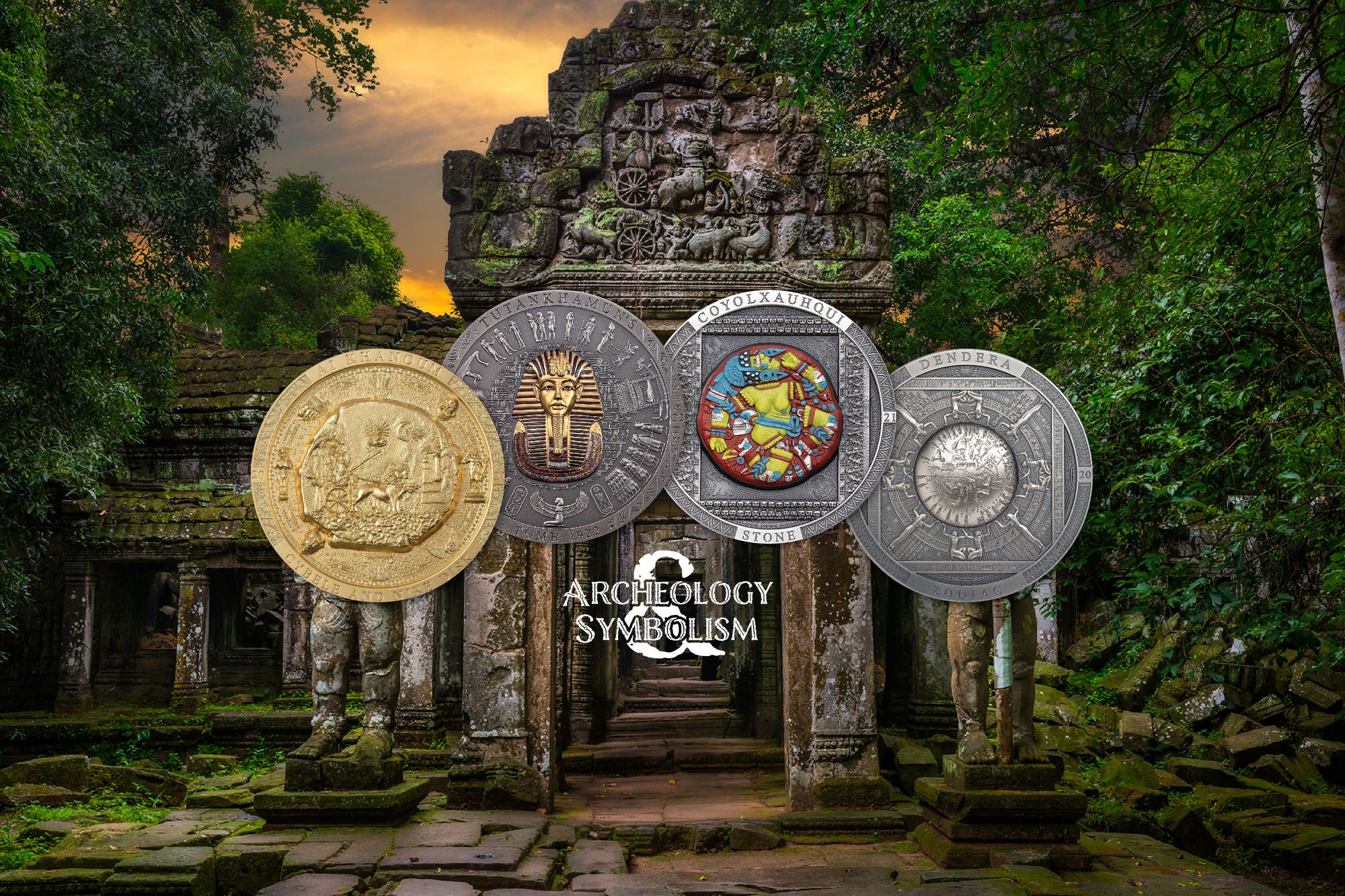 ---
Not Sure How A Coin Drop Works?
Just follow these steps:
A few minutes before the time of the coin drop, log in to your account on 7kmetals.com.



Click the "ACT NOW" button in the coin drop box on your account page. You'll find it under My Offers.


When the timer counts down to zero you'll see the coin drop interface appear. Swipe left until you see (on a touchscreen device), or click on the image (on a computer) of the coin you want.



Click the "I WANT ONE" button underneath the coin description.


Do this for all the coins you want to purchase.

Check your shopping bag to see what you have agreed to purchase.

That's it! That's all there is to it!
A few things to note:
THERE IS NO CODE NEEDED!
If there are multiple grades of a coin, you'll need to select the one you want. Make sure it's highlighted. The system defaults to the PF or MS69, so if you want the PF or MS70, you need to select it.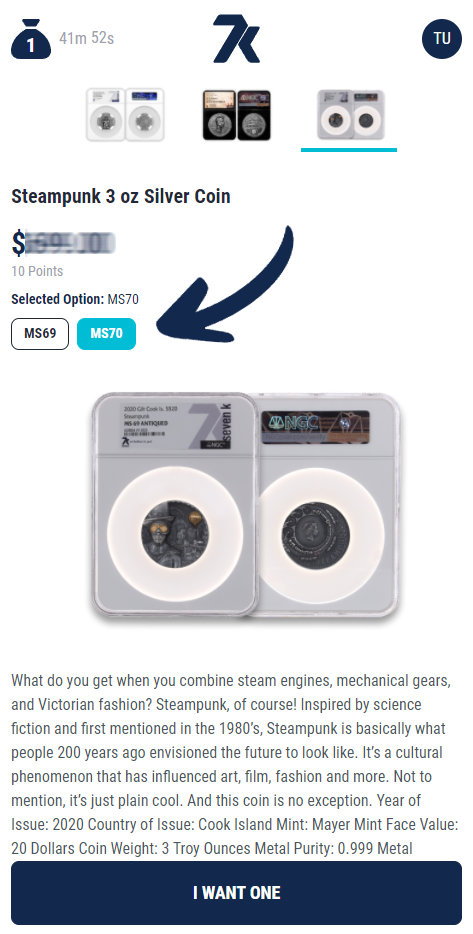 You need to act FAST! The reason we do coin drops is because so many people want a limited number of coins. This is the fairest way we have found to offer these coins. If you see the button underneath a coin flickering between "I Want One" and "Sold Out" it's because people are claiming and then changing their minds about the last few coins.


PRO TIP: People continue to "unshop" throughout the duration of the coin drop. Don't give up if the coin you want sells out in minutes (or seconds!). People will grab them and then change their minds so coins often become available all throughout the drop. KEEP TRYING!
Never Miss Another Coin Drop
1 - Create a new text message.
2 - Enter your country code in the "to" field.
3 - Send "7k" as the body of the message.
Country Codes
USA: 8332099777
CANADA: 8332099777
AUSTRALIA: 61480088229
U.K.: 4474911663966
SINGAPORE: 6582400304
NEW ZEALAND: TBA
IRELAND: TBA
MEXICO: TBA
*Normal rates based on your individual plan may apply, but no additional international costs will be incurred.
Once complete, you will receive an automatic text reply welcoming you!
Make sure to act quickly when the text messages come in so you can take advantage of the Coin Drops. Good luck!