December 2022 Vault Report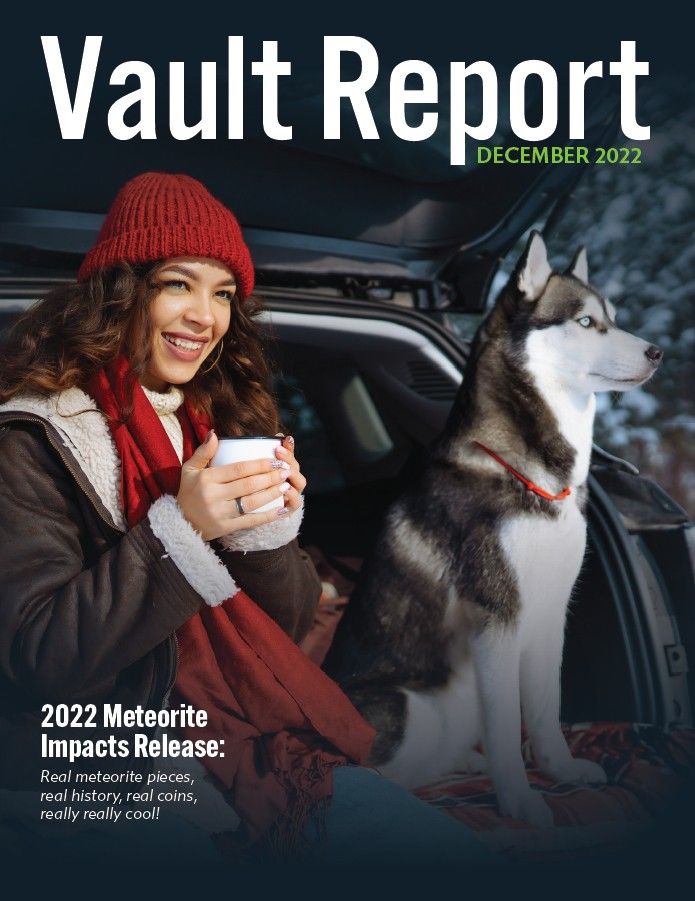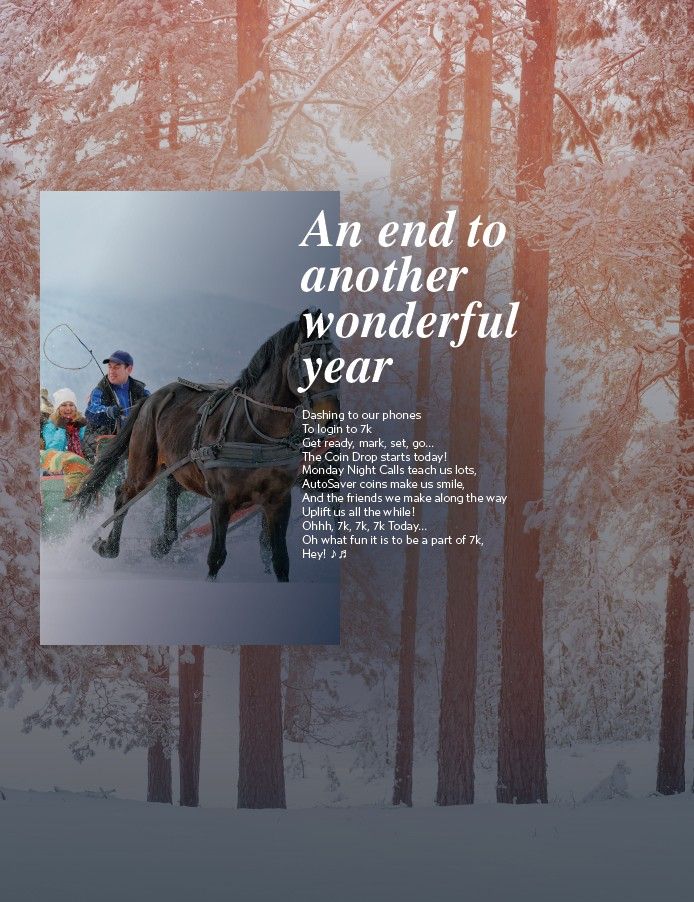 An End to Another Wonderful Year
Dashing to our phones
To login to 7k
Get ready, mark, set, go...
The Coin Drop starts today!
Monday Night Calls teach us lots,
AutoSaver coins make us smile,
And the friends we make along the way
Uplift us all the while!
Ohhh, 7k, 7k, 7k Today...
Oh what fun it is to be a part of 7k,
Hey!
CONTENTS
1 - Coin Drop: The Last Mandala Coin
3 - Hello and Happy Holidays
5 - Meteorite Impacts Collection
7 - Rank Advancements 10/15 - 11/15
13 - 7k Unvaulted - Coins and Stories We Love
15 - #StacksOnStacks Member Collections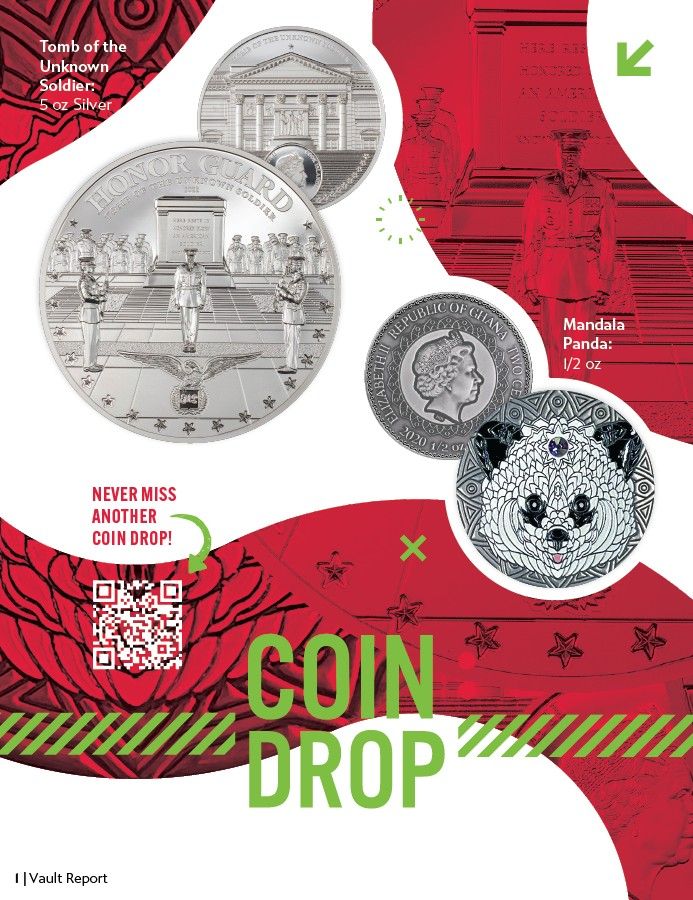 COIN DROP
Subscribe to receive emails from 7kToday.com to never miss another coin drop!
Recently Dropped Coins:
Tomb of the Unknown Soldier 5oz Silver
Mandala Animals Collection: Panda 1/2oz Silver
Clockwork Evolution: Mechanical Ladybug 3oz Silver
Star Wars: X-Wing 1oz Silver
Never Miss Another Coin Drop
1 - Create a new text message.
2 - Enter your country code in the "to" field.
3 - Send "7k" as the body of the message.
Country Codes
USA: 8332099777
CANADA: 8332099777
AUSTRALIA: 61480088229
U.K.: 4474911663966
SINGAPORE: 6582400304
NEW ZEALAND: TBA
IRELAND: TBA
*Normal rates based on your individual plan may apply, but no additional international costs will be incurred.
Once complete, you will receive an automatic text reply welcoming you!
Make sure to act quickly when the text messages come in so you can take advantage of the Coin Drops. Good luck!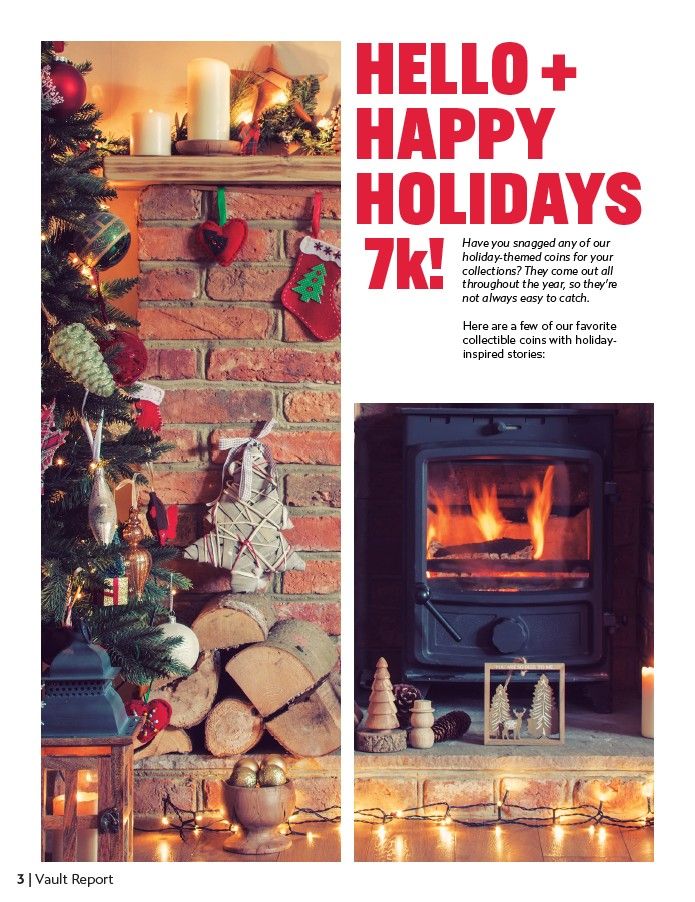 HELLO + HAPPY HOLIDAYS, 7k!
Have you snagged any of our holiday-themed coins for your collections? They come out all throughout the year, so they're not always easy to catch.
Here are a few of our favorite collectible coins with holiday-inspired stories:
Kolyady 1 oz Silver Coin
This one's a real gem, ladies and gents. She was scouted, hunted, and carefully extracted out of a country by the 7k Special Ops Team to become a part of our collections, so give her the love she deserves!
This is Kolyady: an addition to the 'Festivals and Rites' collection, an elusive Belarus special. Kolyady equates to Christmas in Belarus; it's a spirited celebration where people dress up in animal-like costumes and spend the day caroling and gift-giving. Even though holidays are called something different all over the world, at the end of the day, we all just love getting together with and spoiling our loved ones.
This beautiful one-ounce coin was minted in 2004, wears the heck out of that Swarovski diamond, and has a world-wide mintage of only 5,000.
George Washington 1 oz Silver Coin
We can never forget about George. This coin is based on the Christmas Eve when General George Washington of the Continental army and his battalion of ragtag Yankee soldiers endured a perilous, mid-night, frigid river-crossing in order to catch a British outpost with their pants down the next morning. Not literally, of course. George used strategy and pure grit to outwit the British when he didn't have the numbers, weapons, or training to beat them. His and his mens' sacrifice sparked hope on their side, and positioned them to win. We're all pretty lucky George wasn't scared of a little raging river of ice. 2,400 of these 7k-exclusive, Miles Standish-designed silver coins minted in 2021 and not a single more.
Twinkling Star 1 oz Coin
Everybody who's got a Silver Charm, hold 'em up! If you're looking for gifts for your loved ones for Christmas, the Silver Charms collection offers much more than just what meets the eye–which is pretty stunning already. The standard release for this collection is a one-ounce specially-shaped coin with a low mintage of only 2,500. We've seen clovers, hearts, and ghosts, and now this beaut is called Twinkling Star, released in 2022. Pure silver, valuable, AND 'popular series' bragging rights? Please…these gifts knock it out of the park every time.
The holiday season feels like the perfect time to share stories. We hope these ones inspire you to share while you're enjoying your Christmas, Hanukkah, Kwanza, Boxing Day, and New Year's Eve, etc.
Merry Christmas and Happy Holidays 7k!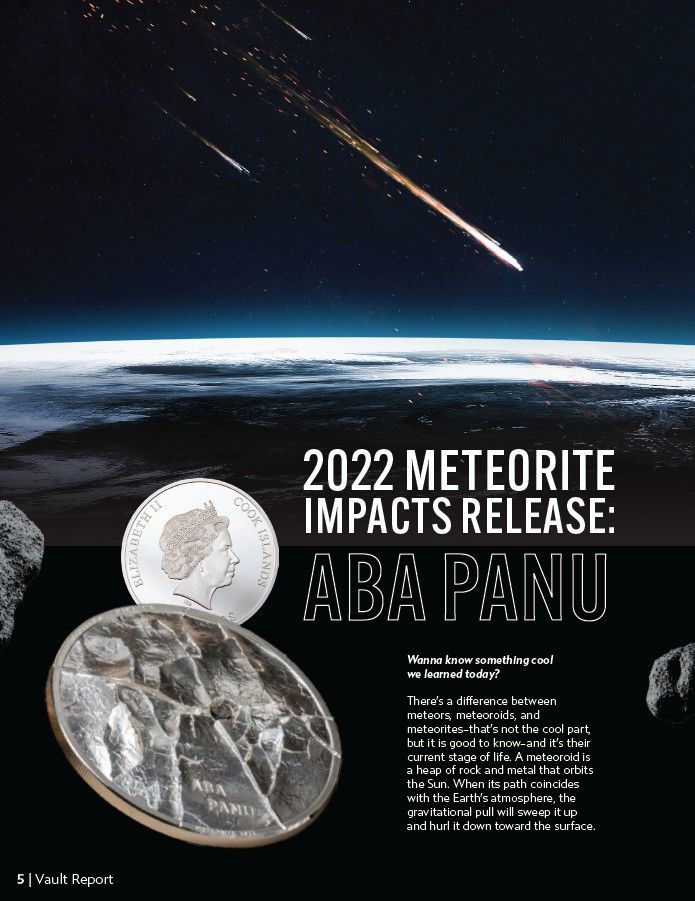 2022 METEORITE IMPACTS RELEASE: ABA PANU
Wanna know something cool we learned today?
There's a difference between meteors, meteoroids, and meteorites–that's not the cool part, but it is good to know–and it's their current stage of life. A meteoroid is a heap of rock and metal that orbits the Sun. When its path coincides with the Earth's atmosphere, the gravitational pull will sweep it up and hurl it down toward the surface. In its great fall, the meteoroid becomes a meteor–better known as a shooting star–as it collides with the atmosphere and catches fire for a split second before it burns up and blows away. Not always, though. Sometimes, pieces of meteors make it to the ground somewhat intact. These, we call meteorites: the remains of the heavens fallen to Earth.
A very special coin series released its first issue in 2004–a collection dedicated to preserving pieces of recovered meteorites within precious metals finely minted with each meteorite's crash site represented! Nestled in a bed of two ounces of .925 fine silver, a fragment of the 2000 NWA 267, found in North West Africa and weighing in at 73.9 kg, was tucked nicely against a silver background: a replication of its terrestrial crash site.
Sequential years saw more meteorites discovered and inserted into beautiful coins; the series is on its 18th edition this year. Past issues have included the striking 2014 Moldavite 1 oz silver coin, designed as the 10th anniversary of the collection; the riveting 2017 Chergach 0.5 oz silver coin, the first and only coin of the series featuring gold gilding; and the innovative 2021 La Ciénega 1 oz silver coin, which incorporated the meteorite insert into the coin through it's edge.
This extensive collection is releasing its next addition soon, so we thought we'd give you a head start on the masses. The 2022 Meteorite Impacts coin will contain bits and pieces of…imagine a drumroll here…the Aba Panu meteorite! Fallen in 2018 and discovered the same year, the Aba Panu meteorite was named for the closest little town to the wreckage in Nigeria. So far, NASA's prediction of its weight is up to 160 kg! It's not often that meteorites of this size hit the Earth's surface–thankfully. With a limited mintage of only 1,500 pieces, getting to own a piece of the Aba Panu meteorite will happen even less often. So heads up, stargazers and astro enthusiasts! The Meteorite Impacts collection is sending something your way very soon.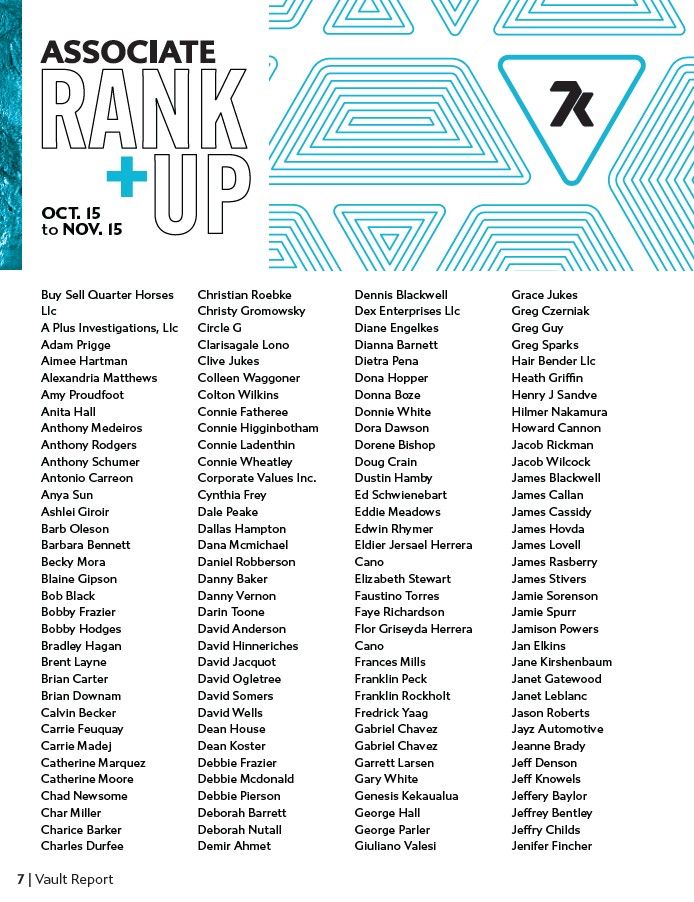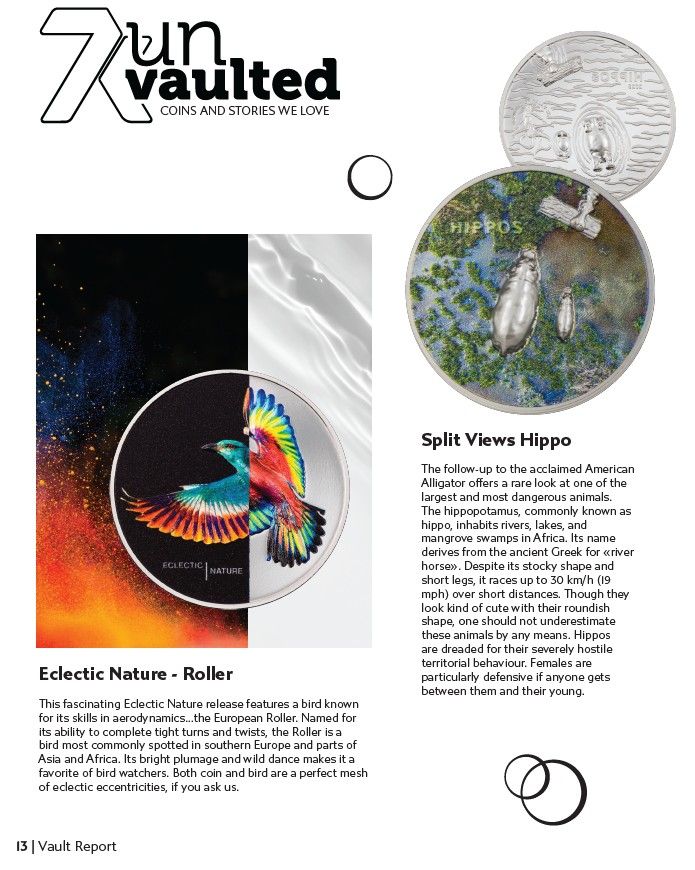 7k Unvaulted: Coins and Stories We Love
Eclectic Nature Roller
This fascinating Eclectic Nature release features a bird known for its skills in aerodynamics...the European Roller. Named for its ability to complete tight turns and twists, the Roller is a bird most commonly spotted in southern Europe and parts of Asia and Africa. Its bright plumage and wild dance makes it a favorite of bird watchers. Both coin and bird are a perfect mesh of eclectic eccentricities, if you ask us.
Tutankhamen Mask
The discovery of King Tutankhamun's tomb in 1922 was the first time in history someone found an intact Egyptian Pharaoh burial site. Tut was at least 3,000 years old in that casket when they uncovered him, surrounded by gold gilded everything. This 2 oz silver coin includes an Antique finish quality and 24k gold plating to portray what Tut's burial mask might have looked like all those centuries ago.
David
In 1501, sculptor Michelangelo was commissioned for a piece for the Cathedral in Florence. Though other artists tried and failed with the same materials, Michelangelo coaxed a naked biblical hero from one block of flawed white marble…David. The Renaissance icon inspired this modern collectible: a 2 oz fine silver coin featuring an artistic rendering of David's profile. Textural magic and an Antique finish quality give to this coin the same wow factor the real David inspires.
Ancient Greece Philip
Before Philip II, Greek city-states had a free-for-all mentality about power, and his home of Macedon was not doing well. When it was overrun by Thebes, Philip was captured as a young'un and allowed to train with a Theban general. Big mistake on their part. He escaped, recaptured Macedon, and made his brother king using the military tactics he'd learned. Then he went on to rule himself, unite all of Greece under him, and sire Alexander the Great.
Split Views Hippo
The follow-up to the acclaimed American Alligator offers a rare look at one of the largest and most dangerous animals. The hippopotamus, commonly known as hippo, inhabits rivers, lakes, and mangrove swamps in Africa. Its name derives from the ancient Greek for «river horse». Despite its stocky shape and short legs, it races up to 30 km/h (19 mph) over short distances. Though they look kind of cute with their roundish shape, one should not underestimate these animals by any means. Hippos are dreaded for their severely hostile territorial behaviour. Females are particularly defensive if anyone gets between them and their young.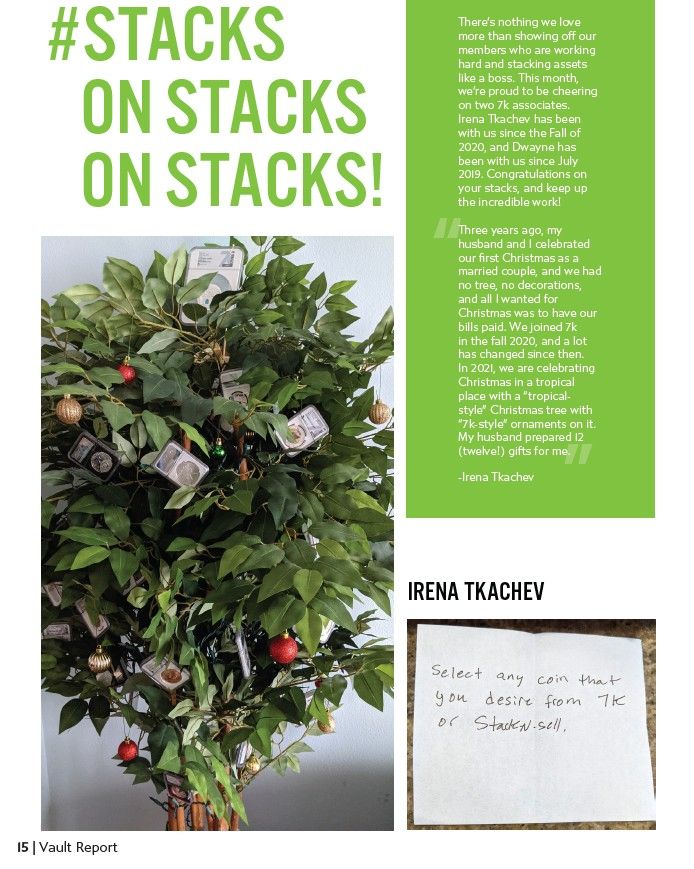 #StacksOnStacksOnStacks
There's nothing we love more than showing off our members who are working hard and stacking assets like a boss. This month, we're proud to be cheering on two 7k associates. Irena Tkachev has been with us since the fall of 2020, and Dwayne Sudweeks has been with us since July 2019. Congratulations on your stacks and keep up the incredible work!
"Three years ago, my husband and I celebrated our first Christmas as a married couple, and we had no tree, no decorations, and all I wanted for Christmas was to have our bills paid. We joined 7k in the fall 2020, and a lot has changed since then. In 2021, we are celebrating Christmas in a tropical place with a tropical-style Christmas tree with 7k-style ornaments on it. My husband prepared 12 (twelve!) gifts for me." Irena Tkachev
"Finally had time to layout my stacks! They covered my desk 3 times over! Grouped into graded, bullion, and mint boxed bullion." Dwayne Sudweeks
Got #stacksonstacks?
We want to see 'em!
We love to see our members' coin collections! Whether you're just getting started with numismatics or have literal #stacksonstacksonstacks, we're so excited for you to build your legacy with coins!
We'll keep featuring stacks we see on the 7k Exclusive Facebook group, so keep on sharing for a chance to be featured! Time to show off those #stacksonstacks!
---