Where are our stackers at? If you've been collecting coins with us for a while, this drop will be a treat. And if not, there's still time to get in on some of these collections. Each coin is from an ongoing coin collection and in this drop we have TWO second issues, a third issue, and a sixth issue! If you're new here and you see something you love, grab it in the drop, then keep an eye on StacknSell.com to pick up previous editions from the collection. It's like a treasure hunt!
Let's take a look at the unique features on each coin below. But first, make a note to join us...
Thursday, August 31st @ 12pm
Mountain Time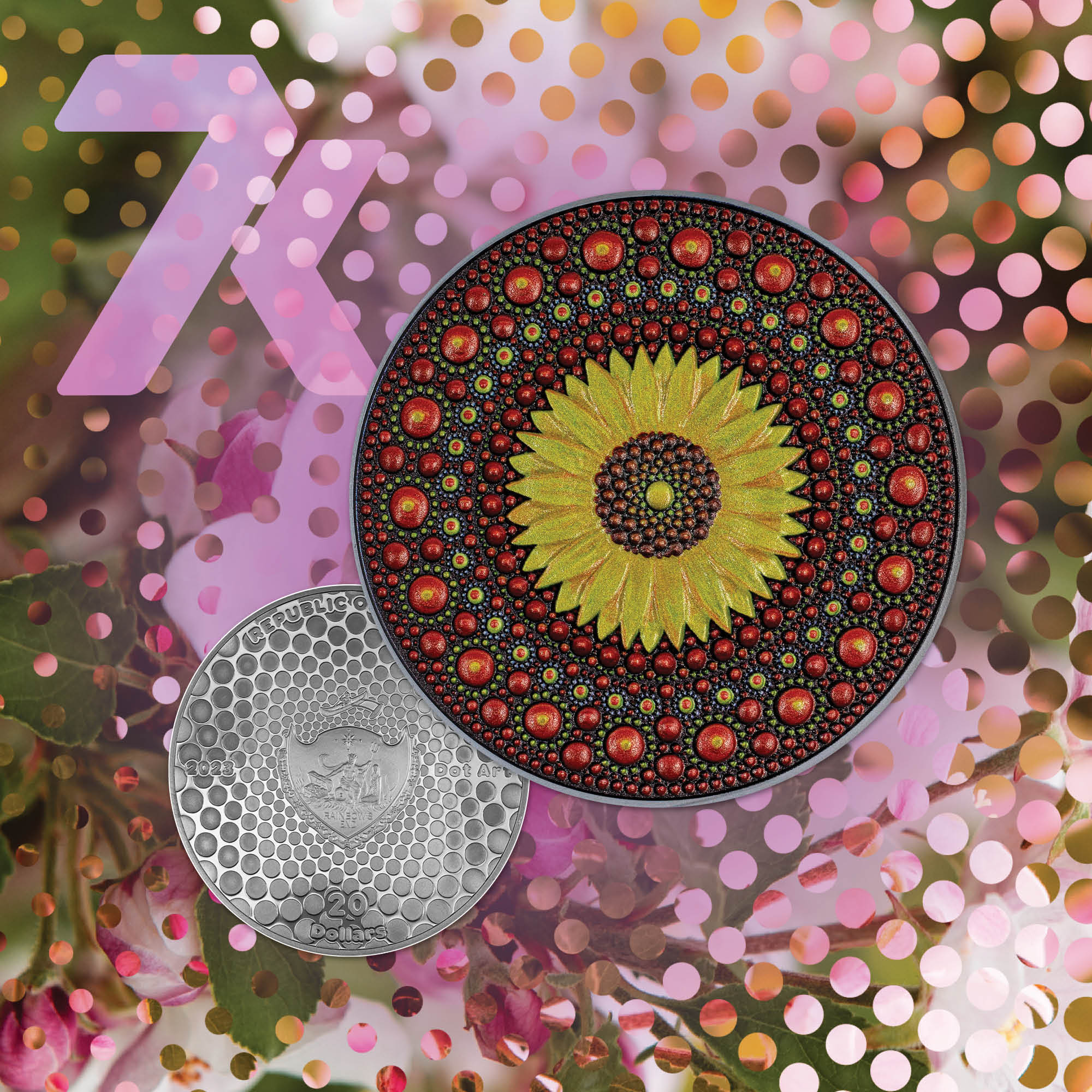 2023 Dot Art Four Seasons Summer Flower Mandala 3 oz Silver Coin PF70
Year of Issue: 2023
Country of Issue: Palau
Mint: Mayer Mint
Face Value: 20 Dollars
Coin Weight: 3 Troy Ounces
Metal Purity: 0.999
Metal Composition: Fine Silver
Mintage: 333
Features: Ultra High Relief
Summer…summer…summer…the word tastes like sunlight and honeysuckles. On this addition to the 7k-exclusive collection Dot Art Four Seasons a brilliant sunflower sits in the center of a mandala of crimson and lime droplets. Closer study is almost impossible as your eye wants to zoom out and appreciate the tantalizing effects of its entirety, but if you can focus on the singular dots you'll be impressed by the immaculate detail of this coin. Can a coin be hot? If so, this one is.
Collector's Note: We dropped the first of this series in May at 7kX in New Orleans. If you were lucky enough to get one there, here's your chance to add the second issue. Available only from 7k!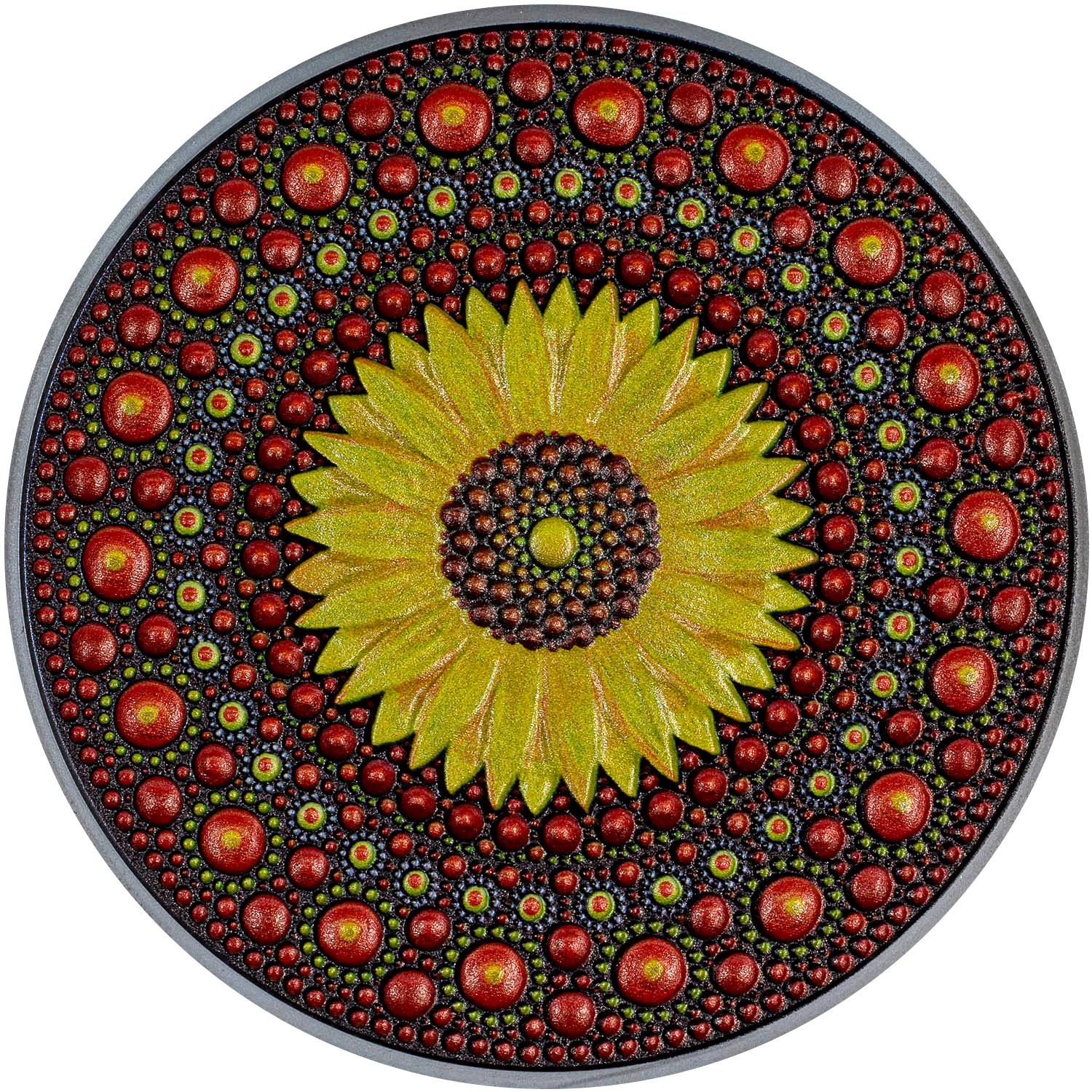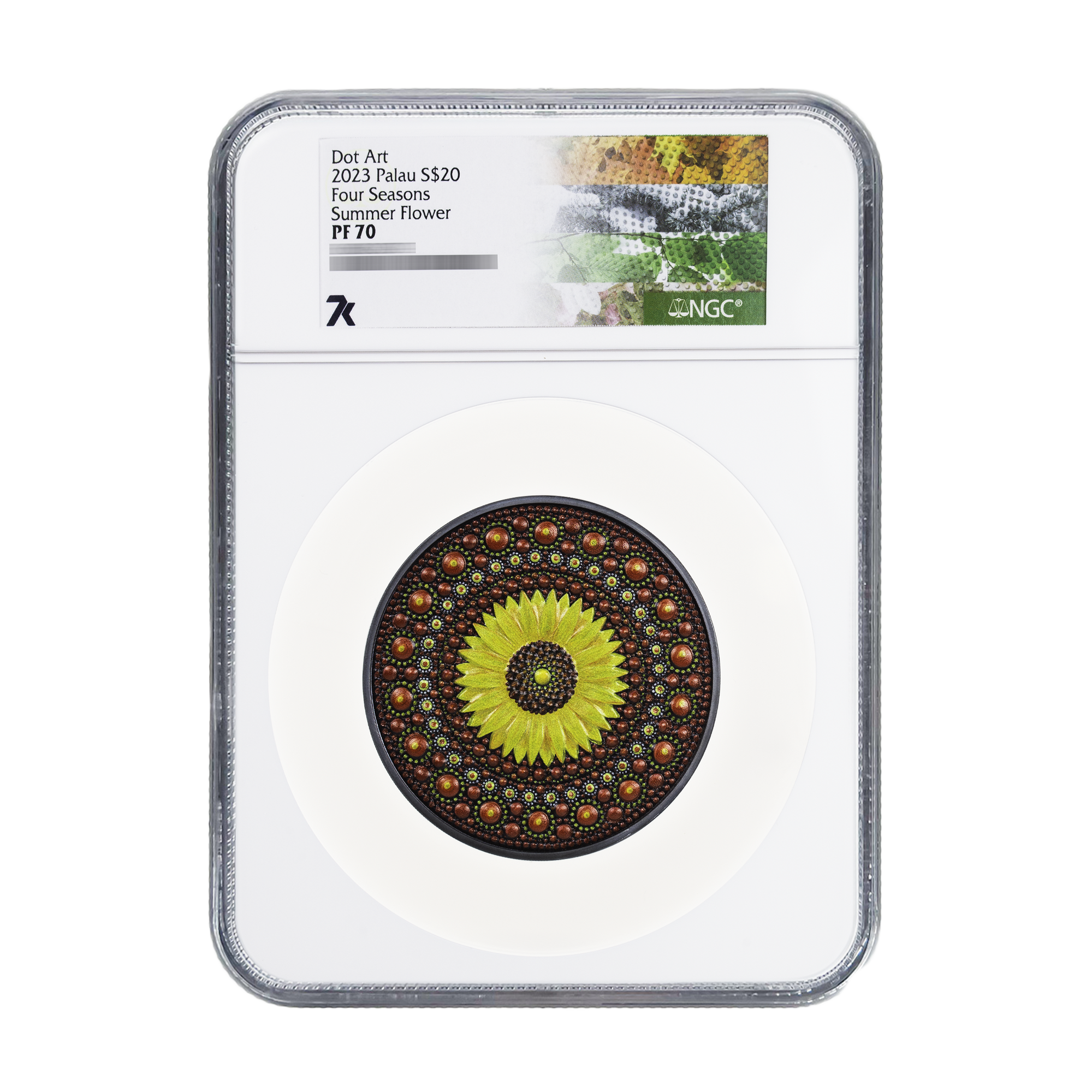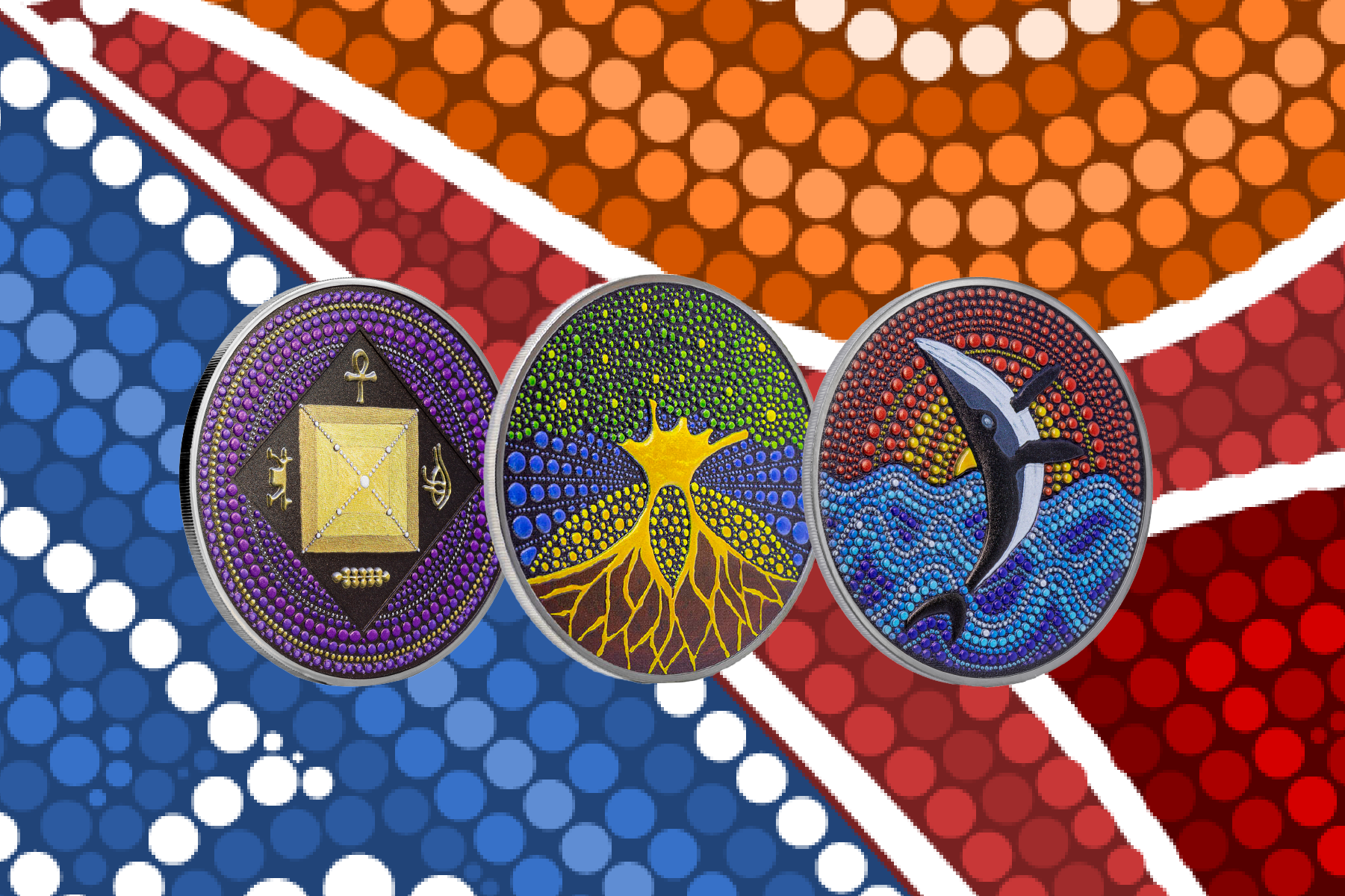 ---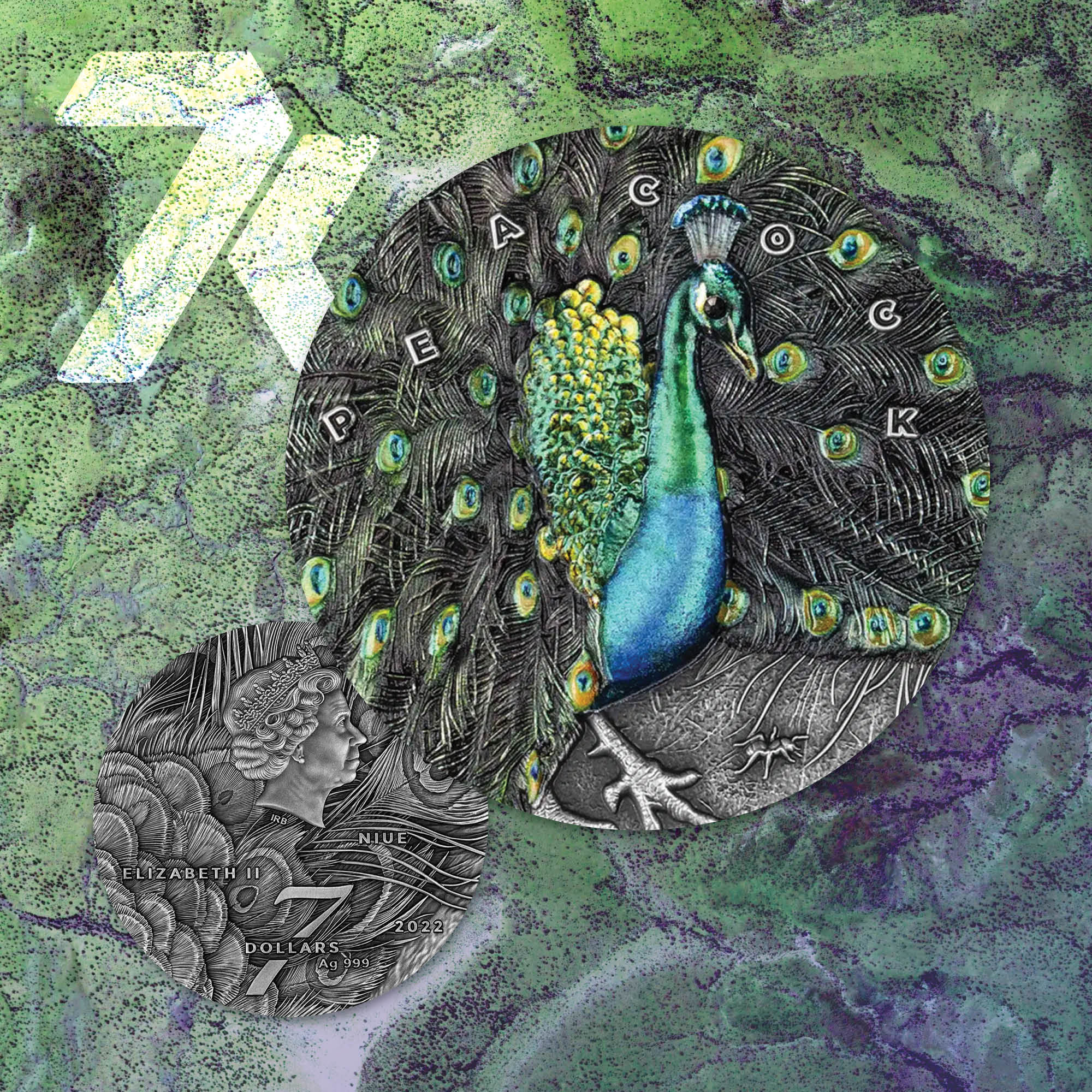 2022 Amazing Animals Peacock 3 oz Silver Coin PF70
Year of Issue: 2022
Country of Issue: Niue
Mint: Mayer Mint
Face Value: 7 Dollars
Coin Weight: 3 Troy Ounces
Metal Purity: 0.999
Metal Composition: Fine Silver
Mintage: 421
Features: Colorized
On a list of the world's most amazing animals, the peacock usually comes up one way or another, but did you know that the name 'peacock' only refers to males? Together, they're peafowls! What's more interesting about these colorful birds is that as female peahens grow older, the hormones that keep them from growing long, chromatic tailfeathers fade and they begin to sound and look more like males. Just another weird way nature continues to delight us.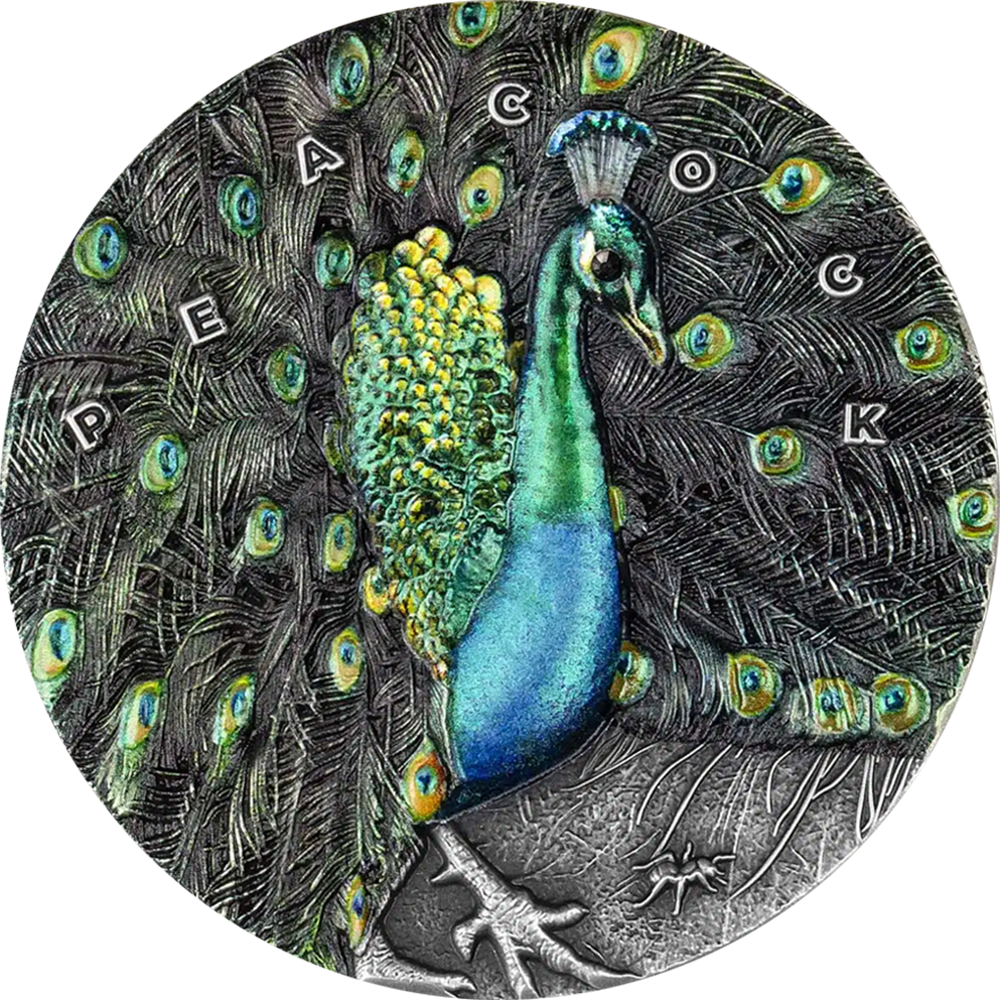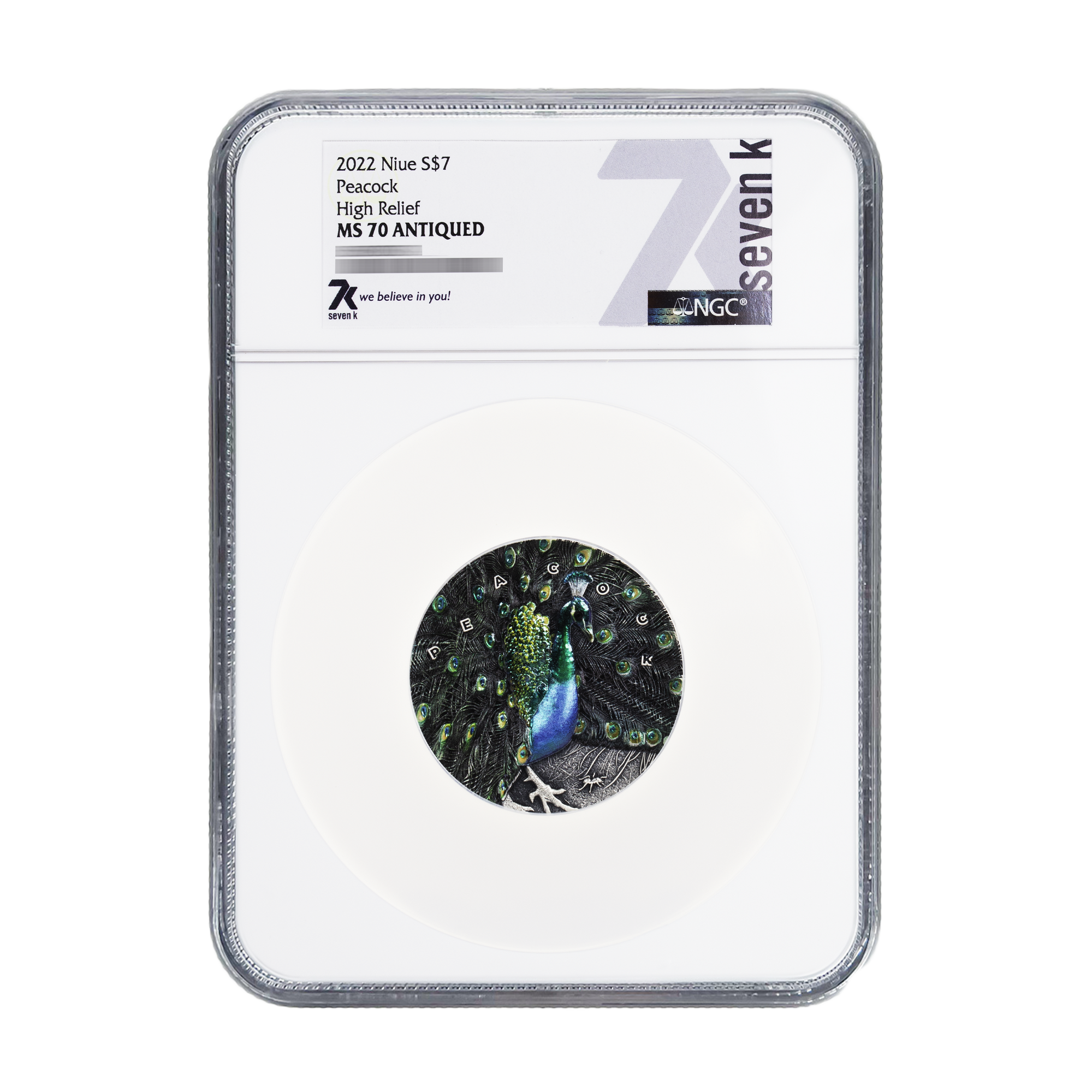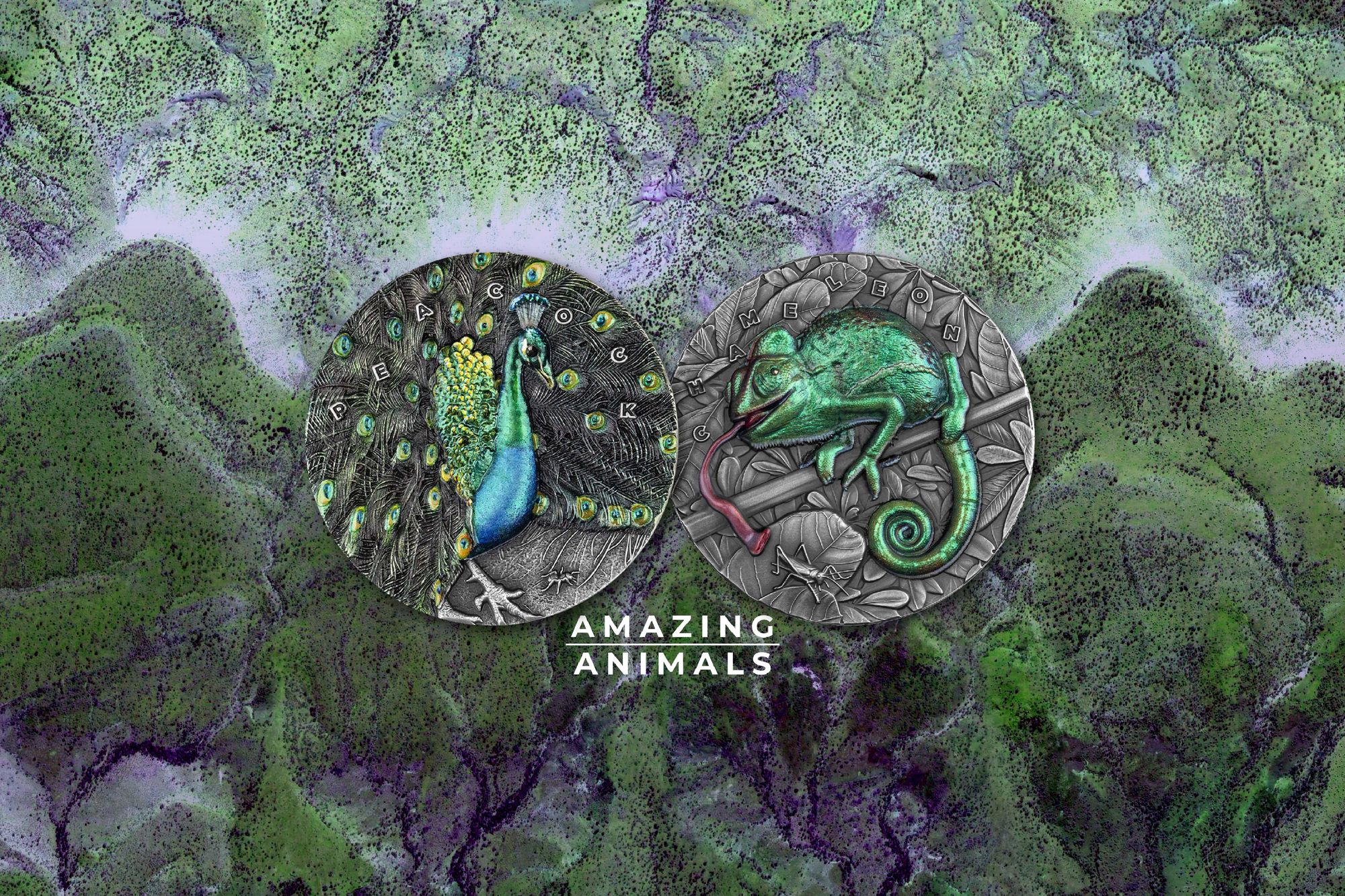 ---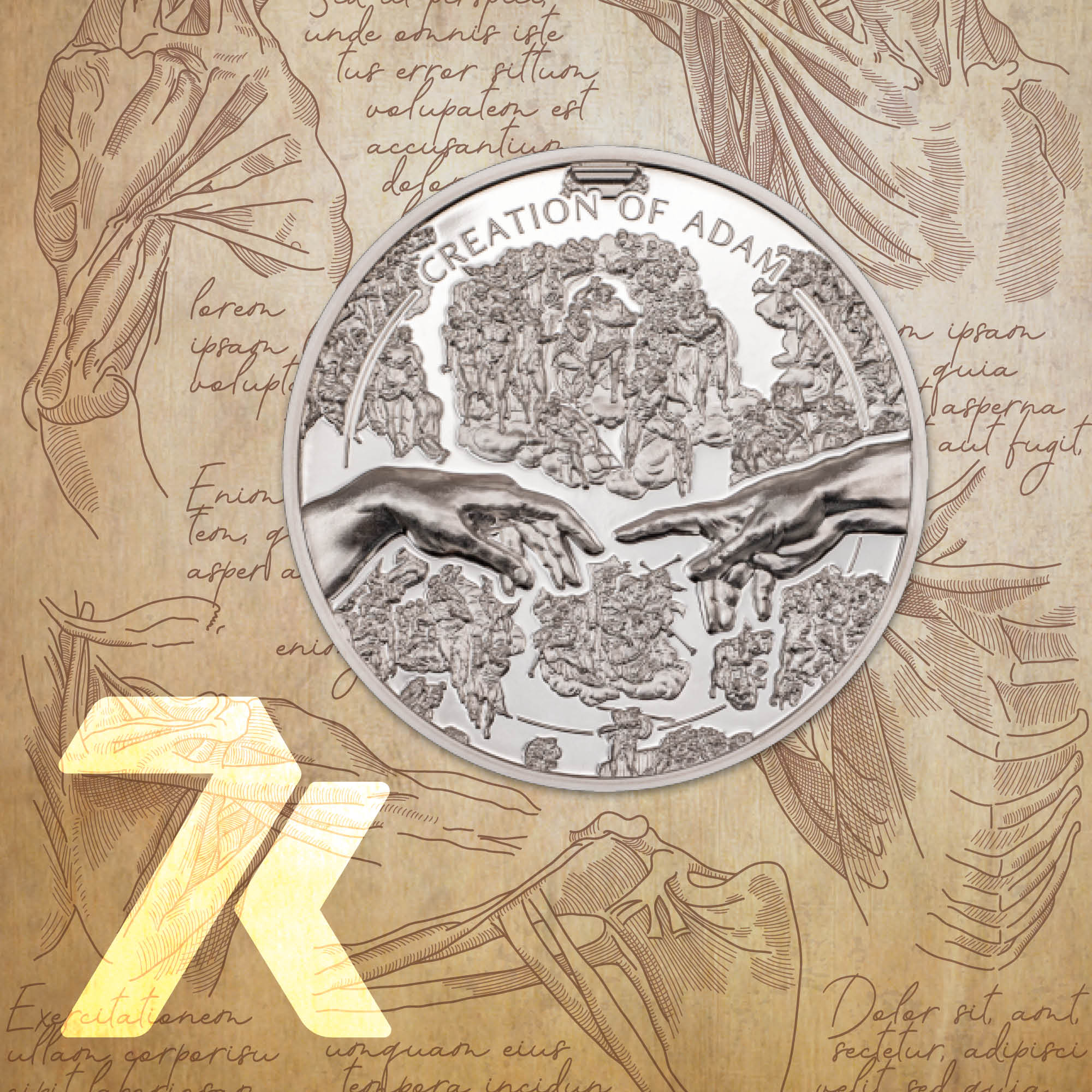 2023 X-Ray Creation of Adam 1 oz Silver Coin PF70
Year of Issue: 2023
Country of Issue: Cook Islands
Mint: Mayer Mint
Face Value: 5 Dollars
Coin Weight: 1 Troy Ounce
Metal Purity: 0.999
Mintage: 1500
Metal Composition: Fine Silver
Features: Ultra High Relief
You've seen the Creation of Adam, but have you seen it from the inside out before? Now you have! Michelangelo's masterpiece is reimagined on this addition to the X Ray series, both in stunning silver on the obverse and in meticulous X ray vision on the reverse. The artist himself never saw his work in such a creative, vulnerable state. We wonder if he would be impressed…we sure are!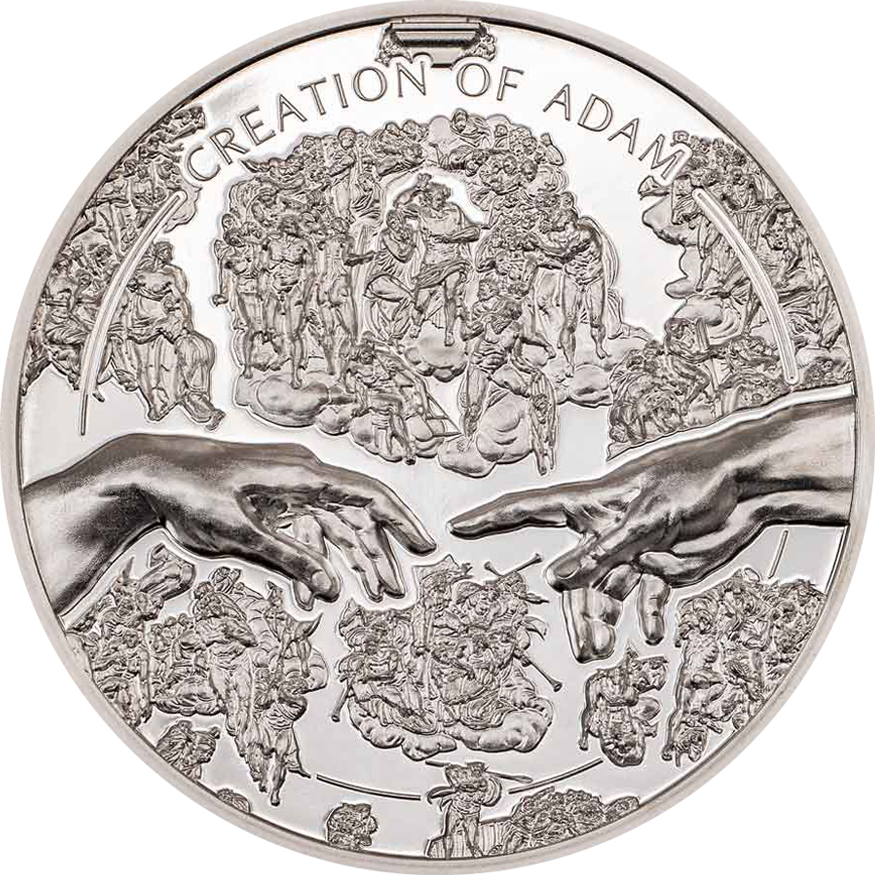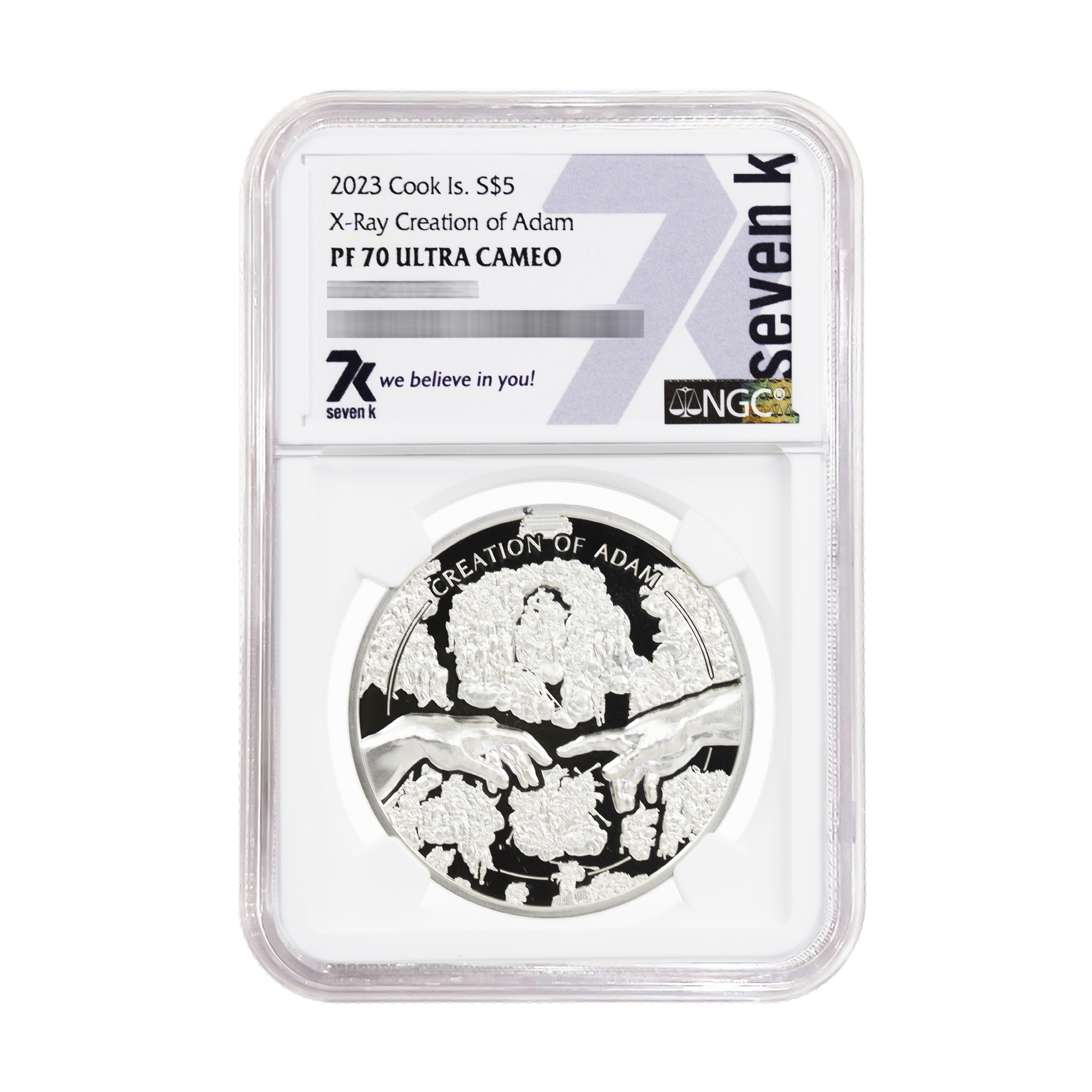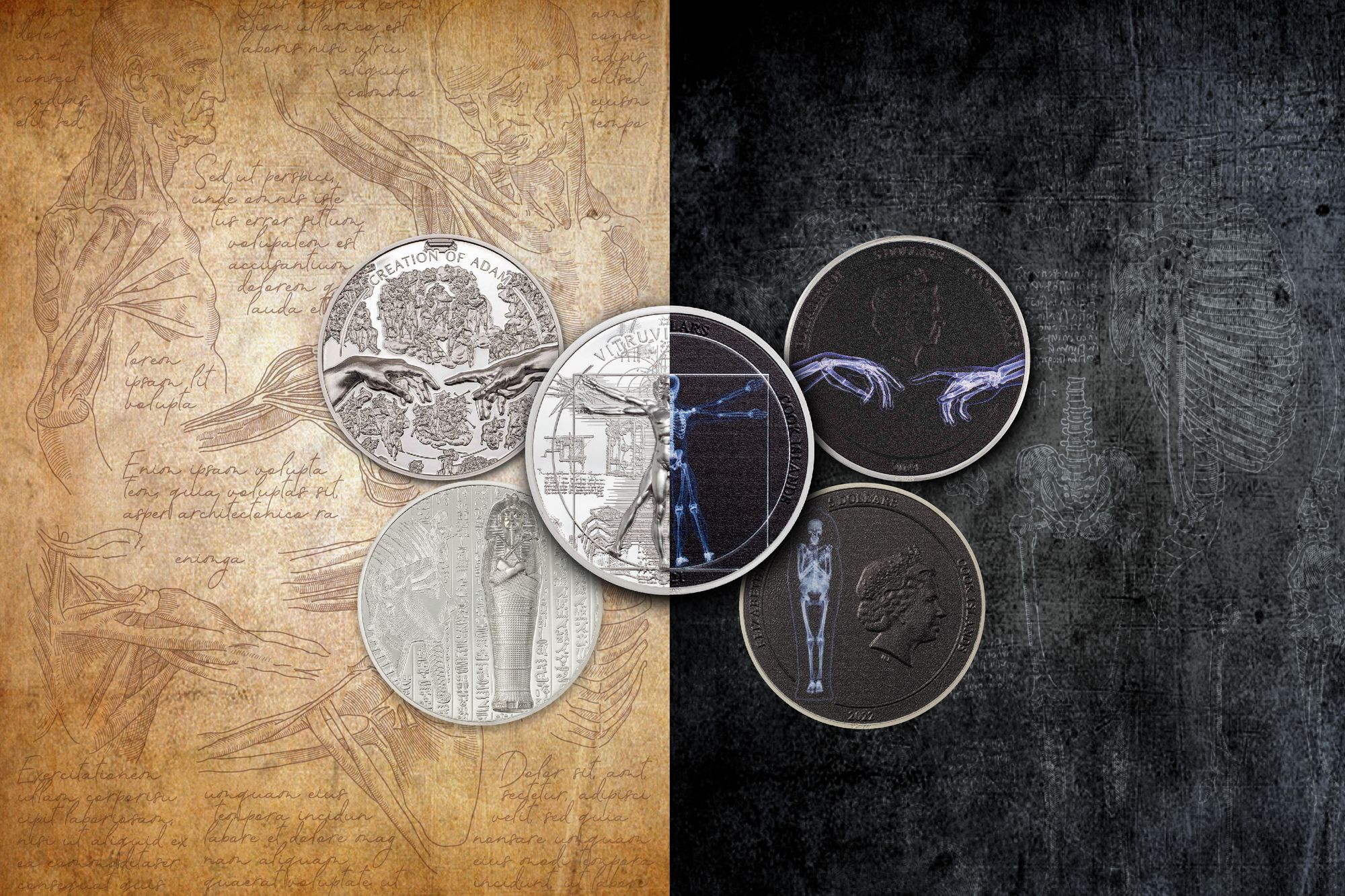 ---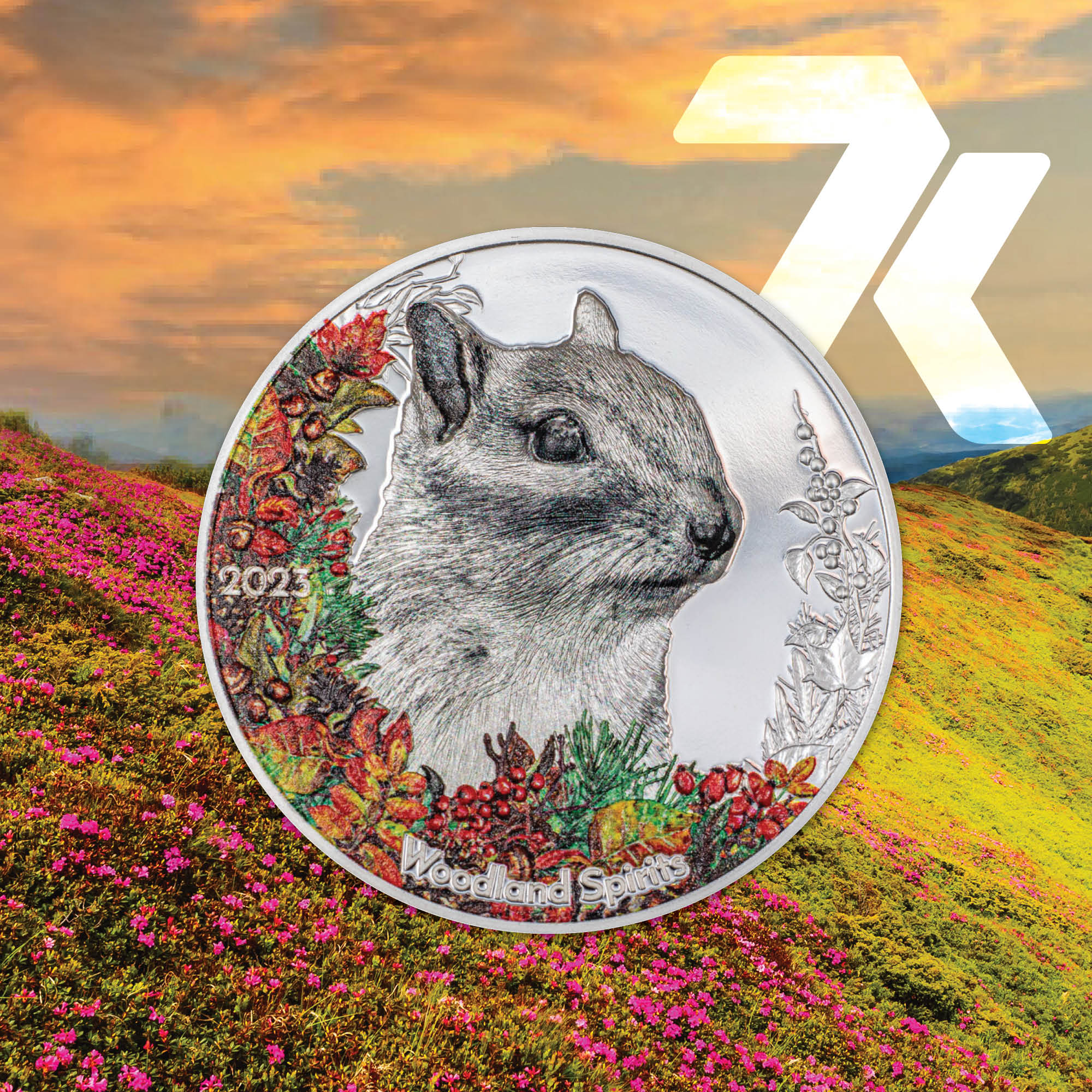 2023 Woodland Spirits Chipmunk 1 oz Silver Coin PF70 & PF69
Year Of Issue: 2023
Country of Issue: Mongolia
Mint: Mayer Mint
Face Value: 500 Togrog
Coin Weight: 1 Troy Ounce
Metal Purity: 0.999
Metal Composition: Fine Silver
Mintage: 1500
Features: Ultra High Relief
Isn't this addition to the Woodland Spirits family the cutest yet? Chipmunks aren't so different from you or us. They're also viviparous creatures, born eyes shut and naked, dependent on mamas and papas for survival. Unlike most of us, they prefer to live underground in burrows, hoard nuts, and hibernate through winter. Not that that sounds half bad if you're an outdoorsy and introverted peanut-lover.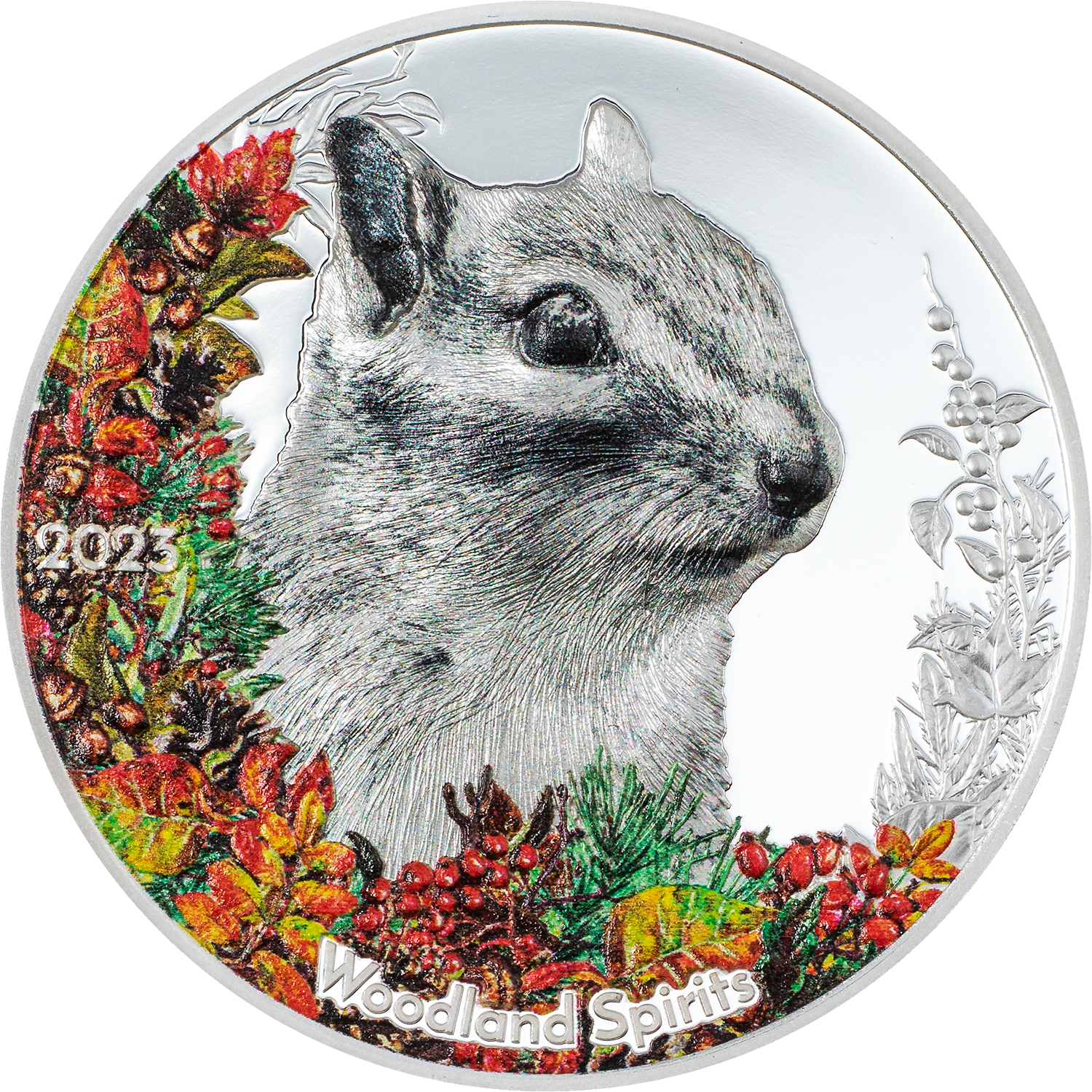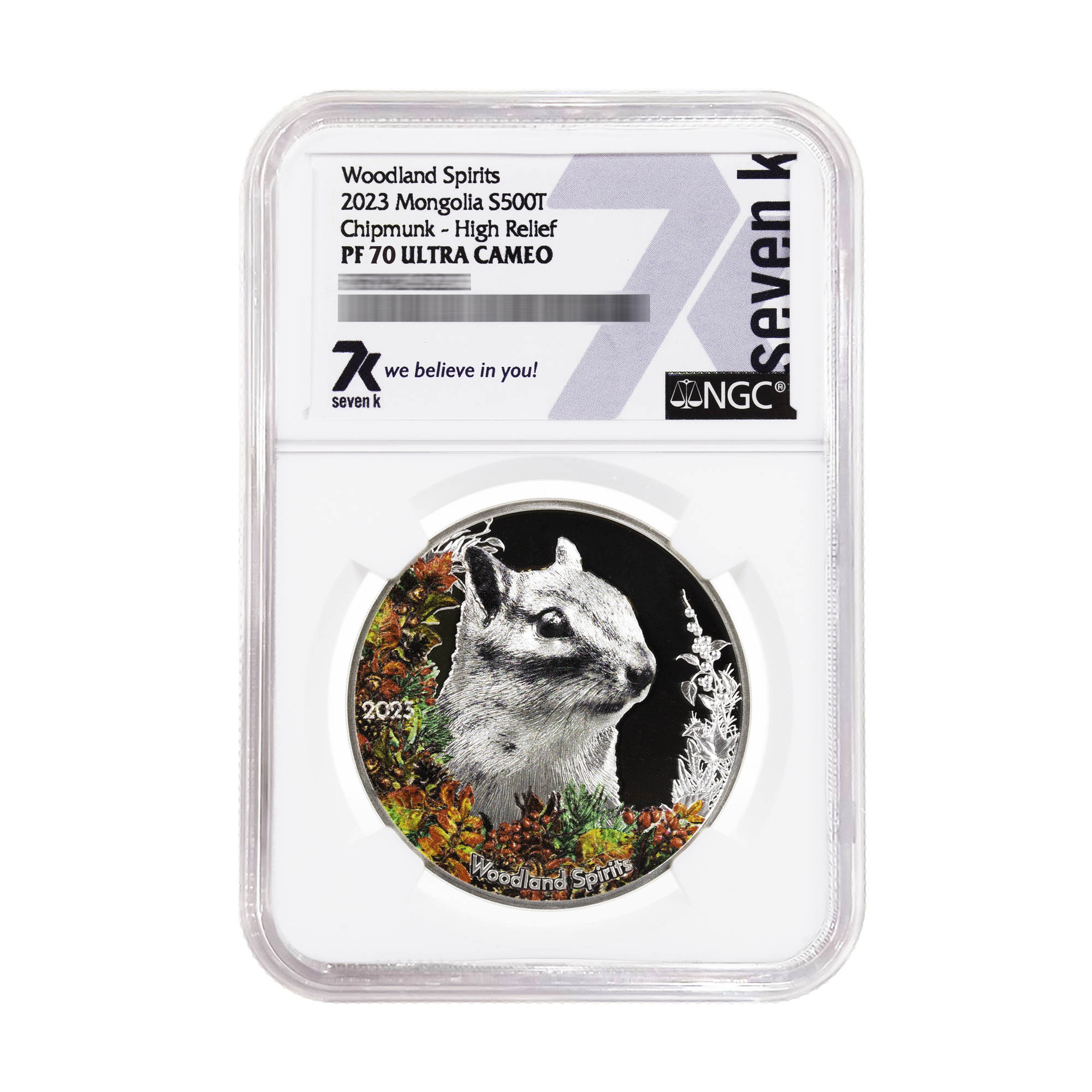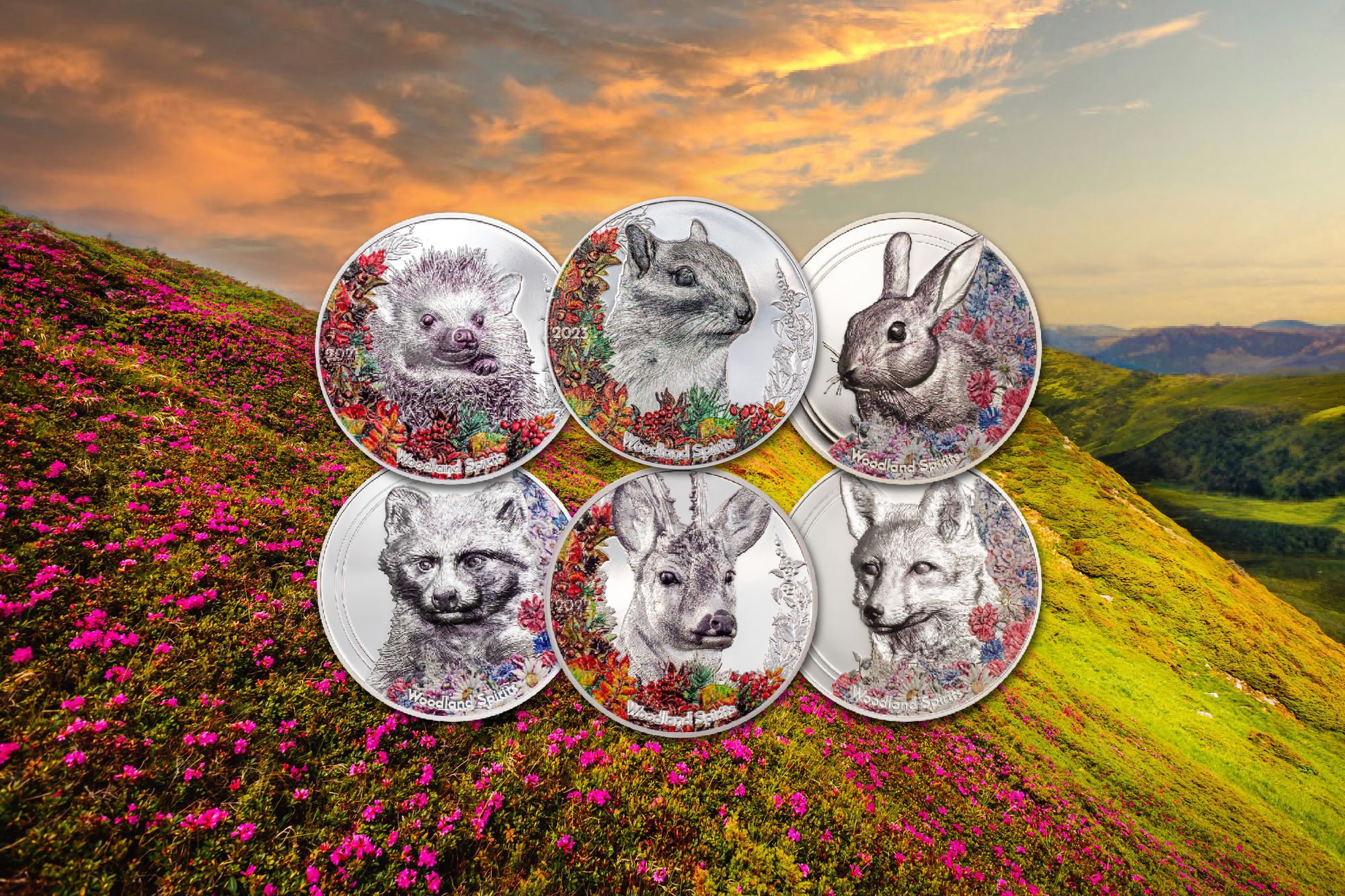 ---
Not Sure How A Coin Drop Works?
Just follow these steps:
A few minutes before the time of the coin drop, log in to your account on 7kmetals.com.



Click the "ACT NOW" button in the coin drop box on your account page. You'll find it under My Offers.


When the timer counts down to zero you'll see the coin drop interface appear. Swipe left until you see (on a touchscreen device), or click on the image (on a computer) of the coin you want.



Click the "I WANT ONE" button underneath the coin description.


Do this for all the coins you want to purchase.

Check your shopping bag to see what you have agreed to purchase.

That's it! That's all there is to it!
A few things to note:
THERE IS NO CODE NEEDED!
If there are multiple grades of a coin, you'll need to select the one you want. Make sure it's highlighted. The system defaults to the PF or MS69, so if you want the PF or MS70, you need to select it.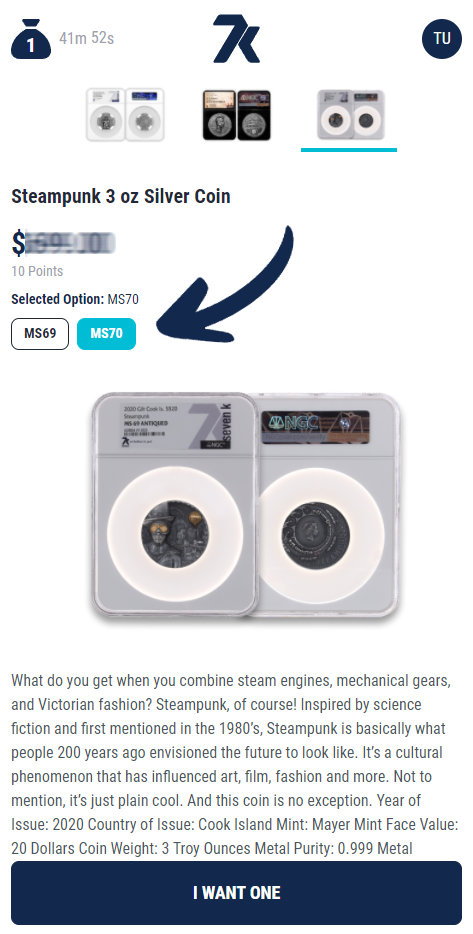 You need to act FAST! The reason we do coin drops is because so many people want a limited number of coins. This is the fairest way we have found to offer these coins. If you see the button underneath a coin flickering between "I Want One" and "Sold Out" it's because people are claiming and then changing their minds about the last few coins.


PRO TIP: People continue to "unshop" throughout the duration of the coin drop. Don't give up if the coin you want sells out in minutes (or seconds!). People will grab them and then change their minds so coins often become available all throughout the drop. KEEP TRYING!
Never Miss Another Coin Drop
1 - Create a new text message.
2 - Enter your country code in the "to" field.
3 - Send "7k" as the body of the message.
Country Codes
USA: 8332099777
CANADA: 8332099777
AUSTRALIA: 61480088229
U.K.: 4474911663966
SINGAPORE: 6582400304
NEW ZEALAND: TBA
IRELAND: TBA
MEXICO: TBA
*Normal rates based on your individual plan may apply, but no additional international costs will be incurred.
Once complete, you will receive an automatic text reply welcoming you!
Make sure to act quickly when the text messages come in so you can take advantage of the Coin Drops. Good luck!