7k Select Coin Release This Friday!
Hey 7k Fam! We have some very exciting (and big!) coins coming your way this week. Two huge 5 oz coins and an intricate 2 oz. If you're looking for coins to show off in your stack, take a look below! These are beautiful!
But first, mark your calendar for:
Friday, April 7th @ 11am
Mountain Time
2021 Wild Mongolia Mystic Wolf Obsidian Finish 5 oz Silver Coin PF70
Year of Issue: 2021
Country of Issue: Mongolia
Mint: Mayer Mint
Face Value: 5000 Togrog
Coin Weight: 5 Troy Ounces
Metal Purity: 0.999
Metal Composition: Fine Silver
Mintage: 500
Feature: Obsidian Black Proof
The Wild Mongolia series released this exceptional 5 oz addition of the Mystic Wolf using an Obsidian Black Proof quality against minting techniques that are guaranteed to get a double take. Keeping with tradition, the Mystic Wolf scans its surroundings from two angles on the reverse of this coin while the snapping jaws on the obverse close in a snarl. All parts of this coin are sleek, gripping, and leave you hungry for more. See the whole collection: https://www.sevenktoday.com/wild-mongolia-coin-series/
Collector's Note: 7k has the exclusive on these huge obsidian silver coins. Grab one to add to your Wild Mongolia collection while you can.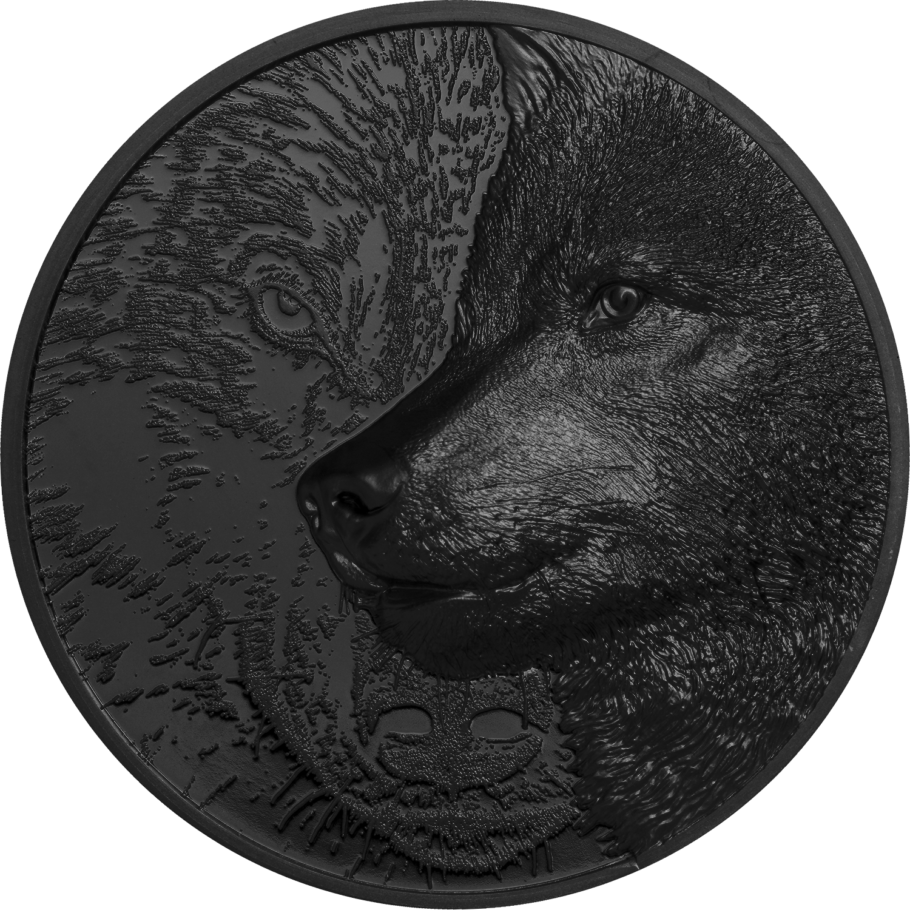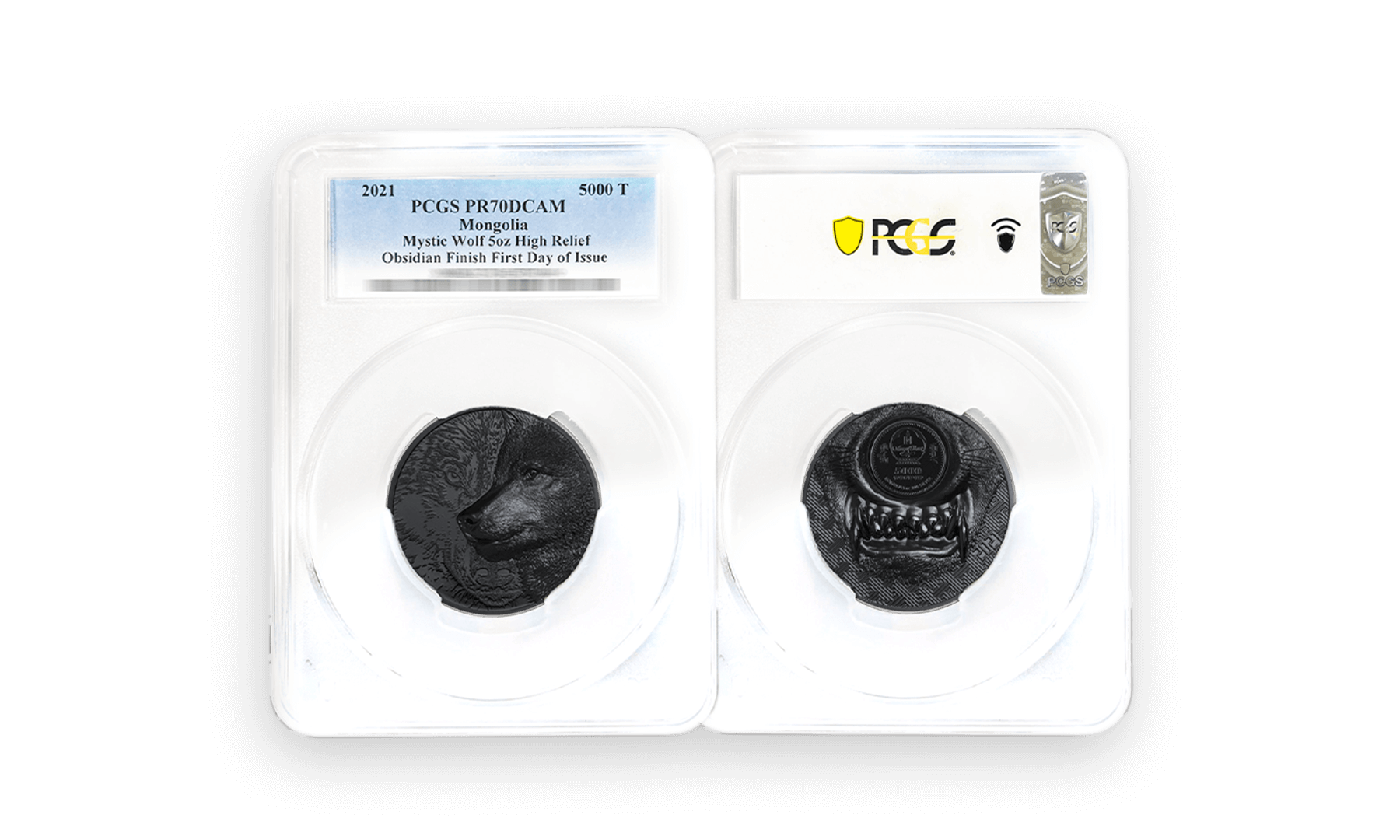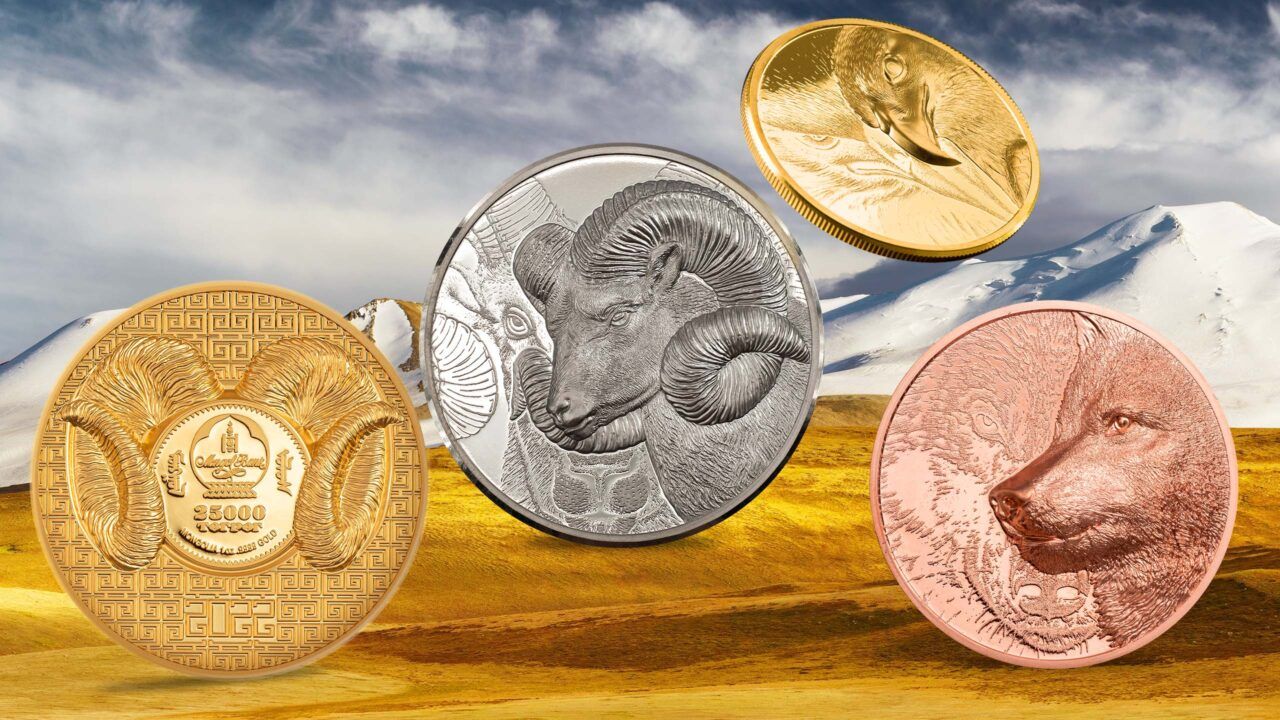 ---
Coin #2: From the Macau Lunar Series Coin Collection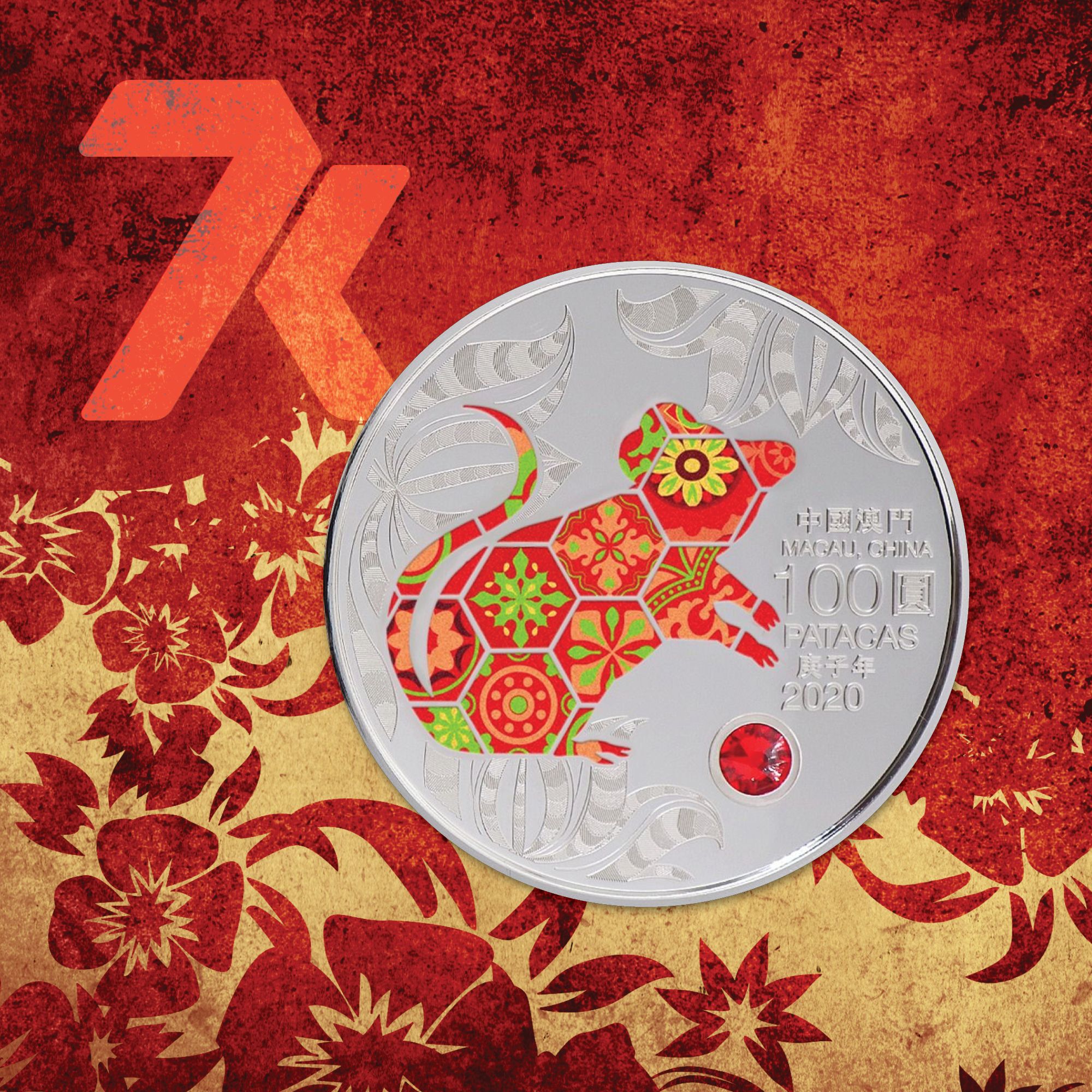 2020 Macau Lunar Series Rat 5oz Silver Coin PF70 & PF69
Year of Issue: 2020
Country of Issue: Macau
Mint: Singapore Mint
Face Value: 100 Patacas
Coin Weight: 5 oz
Metal Purity: 0.999
Metal Composition: Fine Silver
Mintage: 3000
Features: Red Swarovski insert
The festive, colorful spirit of the Chinese New Year is showcased in this release of the Lunar Year collection, 'Rat'. Red, gold, yellow, and green are traditional holiday colors in China. It's also traditional to give gifts made of precious metals! This coin goes beyond a simple gift, though, as it's embedded with a genuine scarlet Swarovski crystal insert, and a spectacularly detailed portrait of the St. Augustine Chapel!
Collector's Note: This series began with this issue in 2020 and has continued since. We will be releasing each of the issues in the series, so this is an excellent opportunity to start your collection and get them all!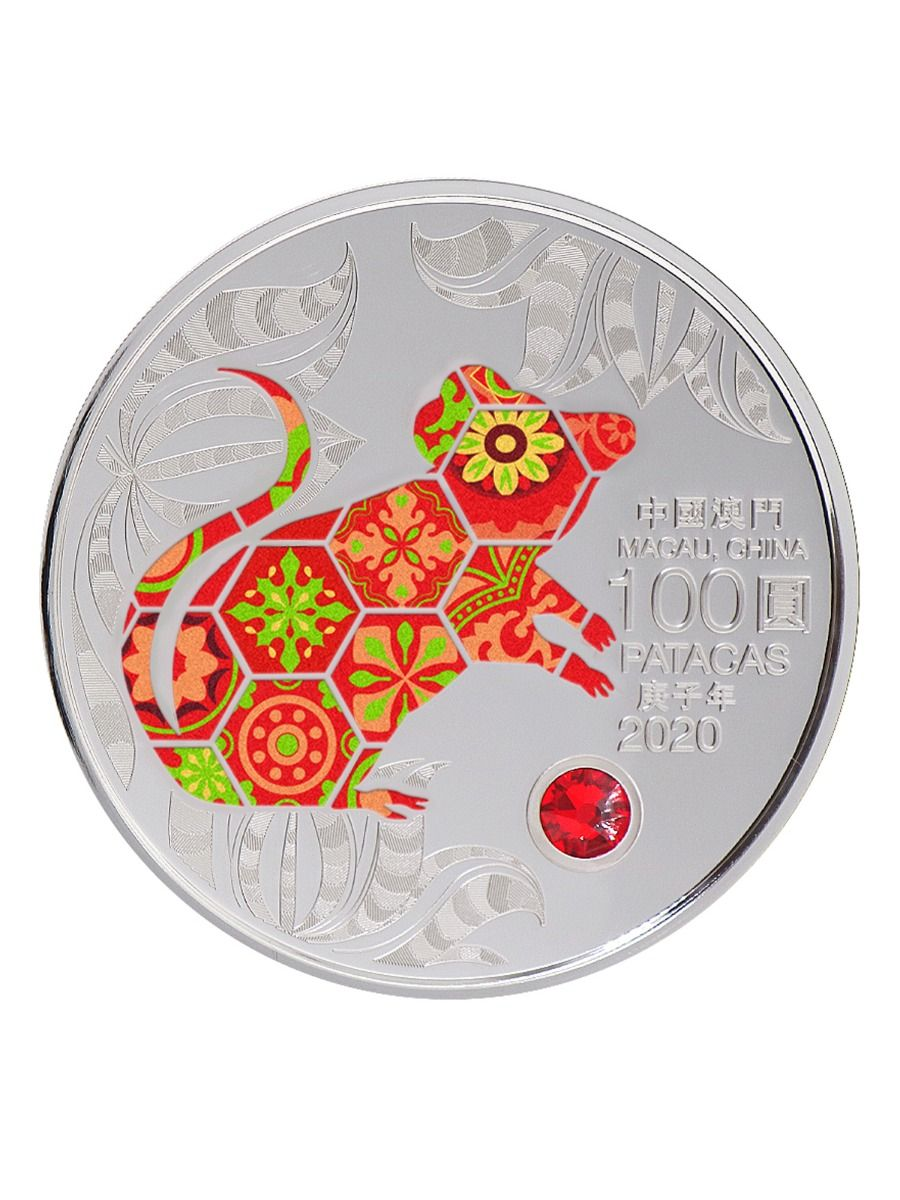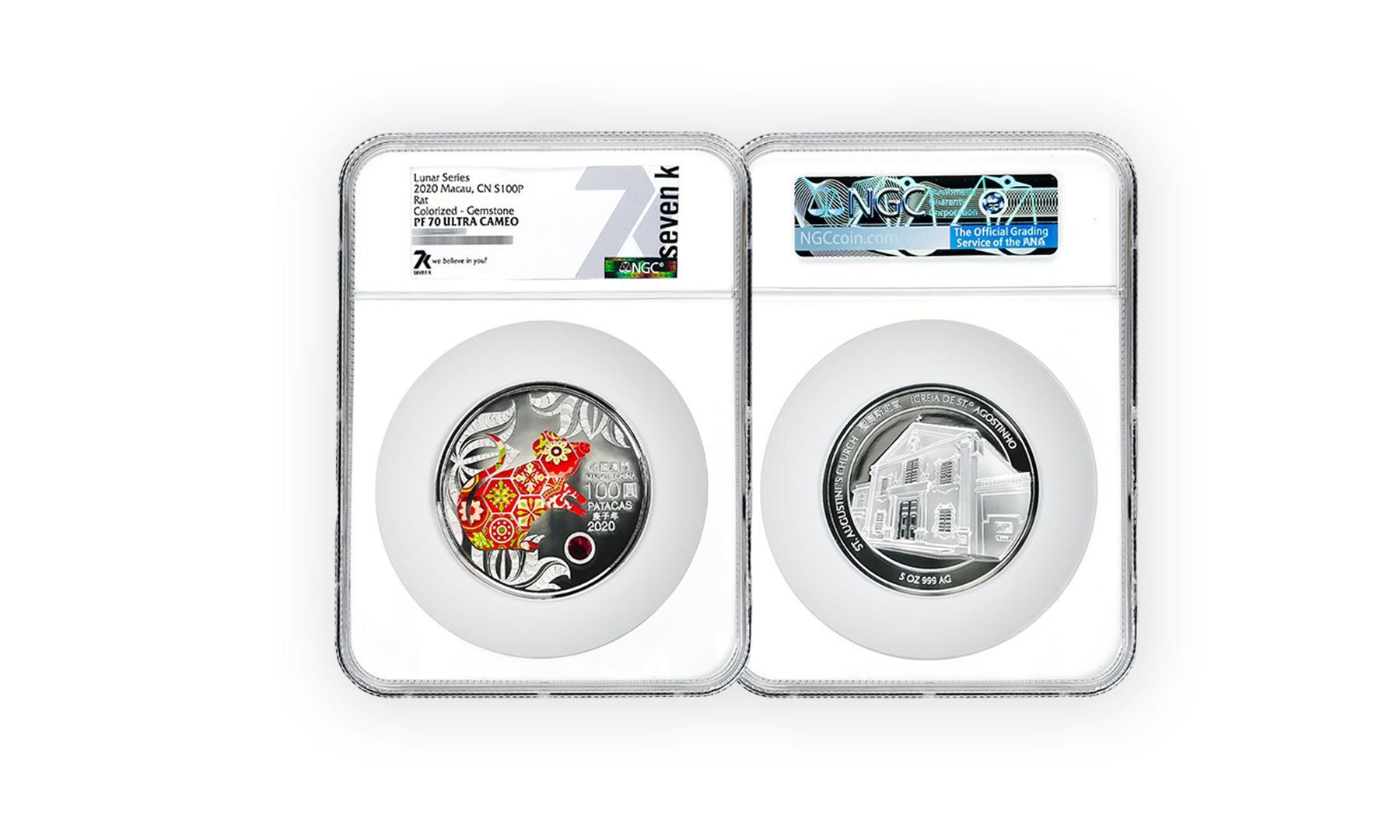 ---
Coin #3: From the Three Kingdoms Romance Coin Collection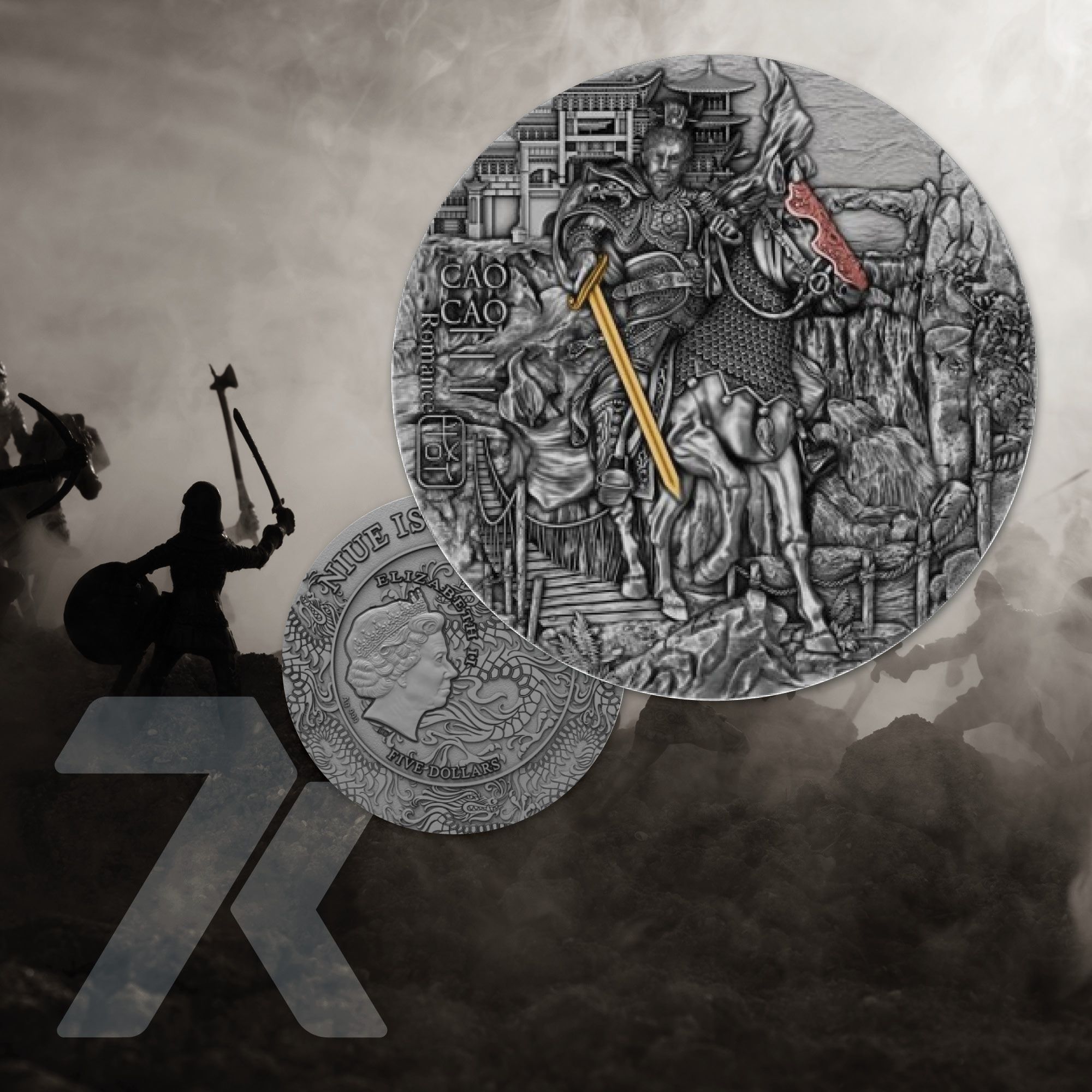 2022 Three Kingdoms Romance Cao Cao 2 oz Silver Coin MS70
Year of Issue: 2022
Country of Issue: Niue
Mint: Mint of Poland
Face Value: 5 Dollars
Coin Weight: 2 Troy Ounces
Metal Purity: 0.999
Metal Composition: Fine Silver
Mintage: 500
Features: Antique Finish
The "Three Kingdoms Romance" collection now includes the charismatic poet, politician, and warlord, Cao Cao! Though he was only named Emperor after his death, Cao Cao played an important role as a military leader and political strategist during the Three Kingdoms Period in China. Armed with a gold-plated sword on this fine silver coin, Cao Cao rides into battle atop a massive stallion!
Collector's Note: This is the fourth coin in the series, after Zhao Yun, Lyu Bu and Qiao Sisters. All of the other coins in this series are sold out and have doubled in market value. This would be a great addition to your stack!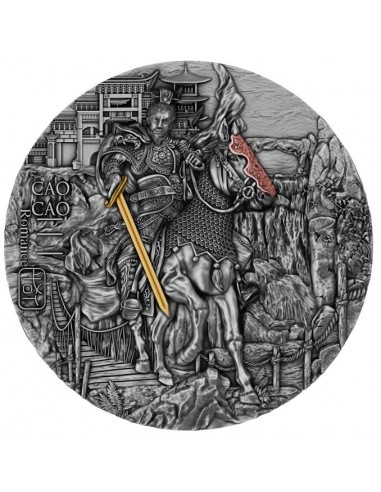 ---
How Does It Work?
It's easy! Just head over to 7kmetals.com, login, go to the 7k Selected section of the Products tab, and when the time arrives for the coins to be released, just refresh your browser page and the coins will appear! Grab them quick, quantities available are limited and these are some very cool, very desirable coins!