Shark & Alligator Coins
Collectors take note! These coins are truly unique. Not part of an actual named collection, but definitely sharing a theme, these two coins are so similar in style and design technique we decided to show them off together. Who knows, maybe we're watching the birth of a new coin series?
Regardless, we can all agree that these two coins are truly awesome. Minted with ultra high relief smartminting technology and using a perpective technique that has never been done before, these coins are pioneering the art of reverse/obverse dual perspectives. So cool!
Check them out!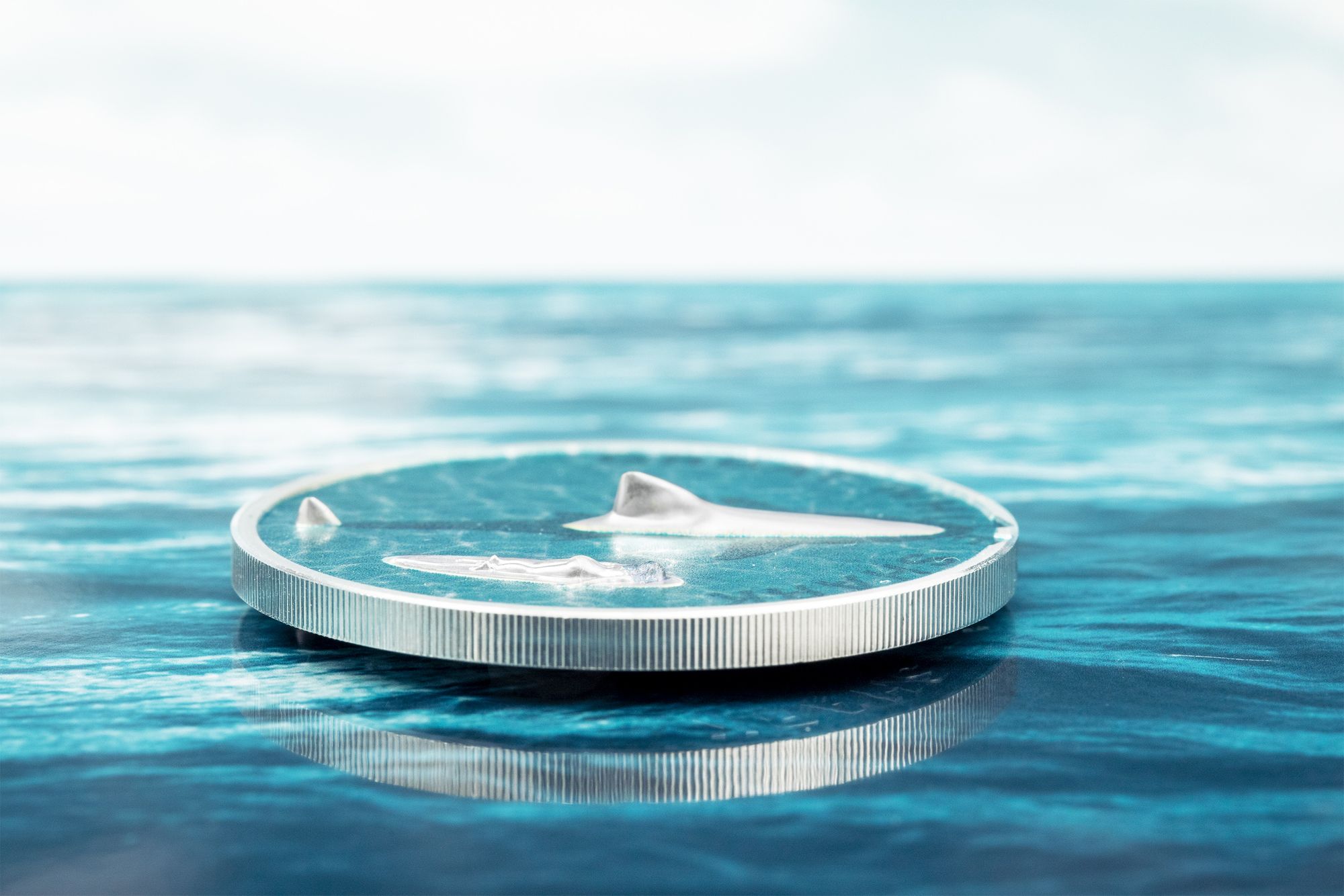 2021 Great White Shark 1oz Silver Coin
Country: Palau
Year: 2021
Face Value: 5 Dollars
Metal: Silver .999
Weight: 1 oz
Size: 38.61 mm
Quality: Proof
Mintage: 2021
Technique: smartminting
Attention shark fans! You may have shark coins in your collection, but you've never seen a coin like this! This 1oz silver coin and its three-dimensional high relief fin is so realistic, you'll hesitate to hold it in your hand for fear of losing a digit.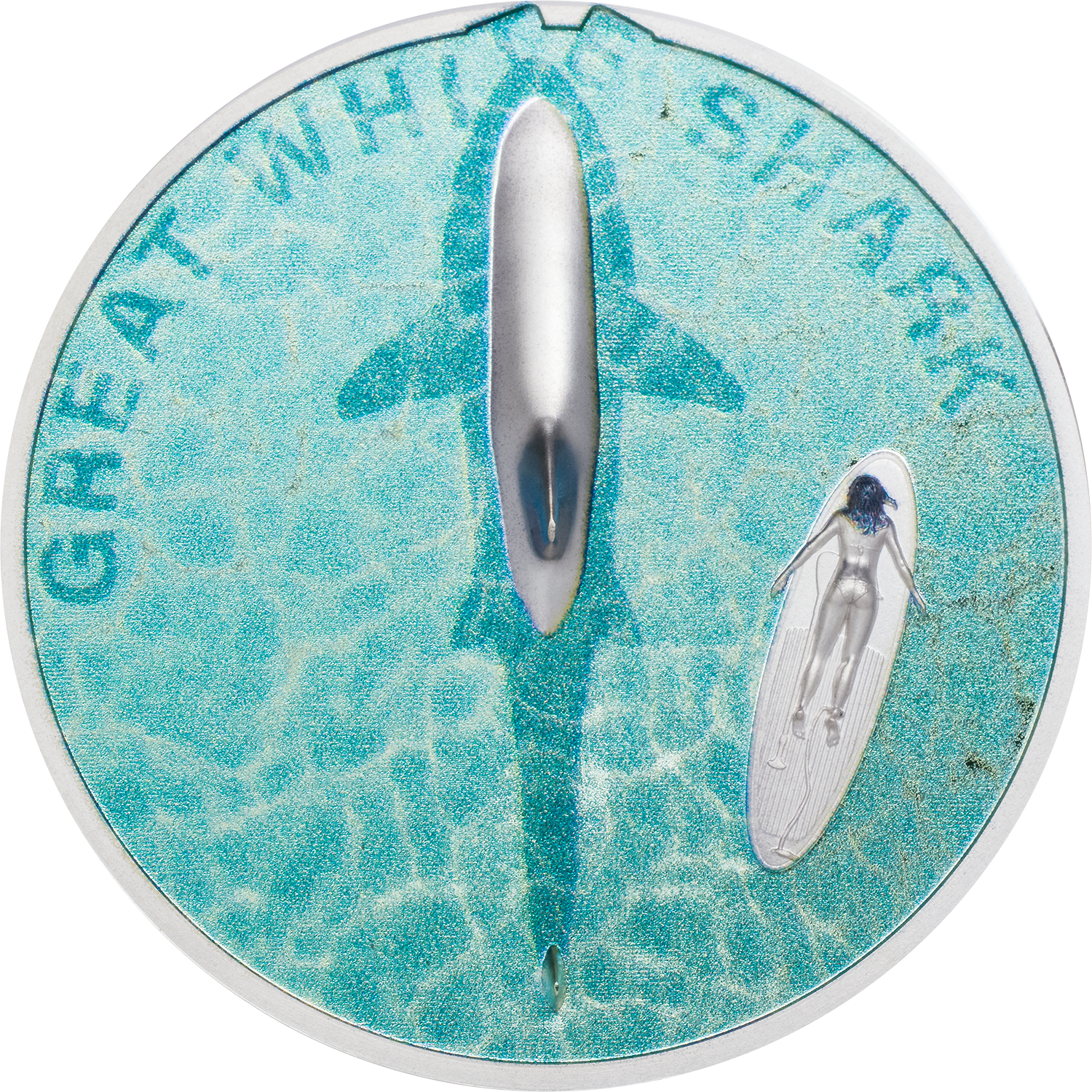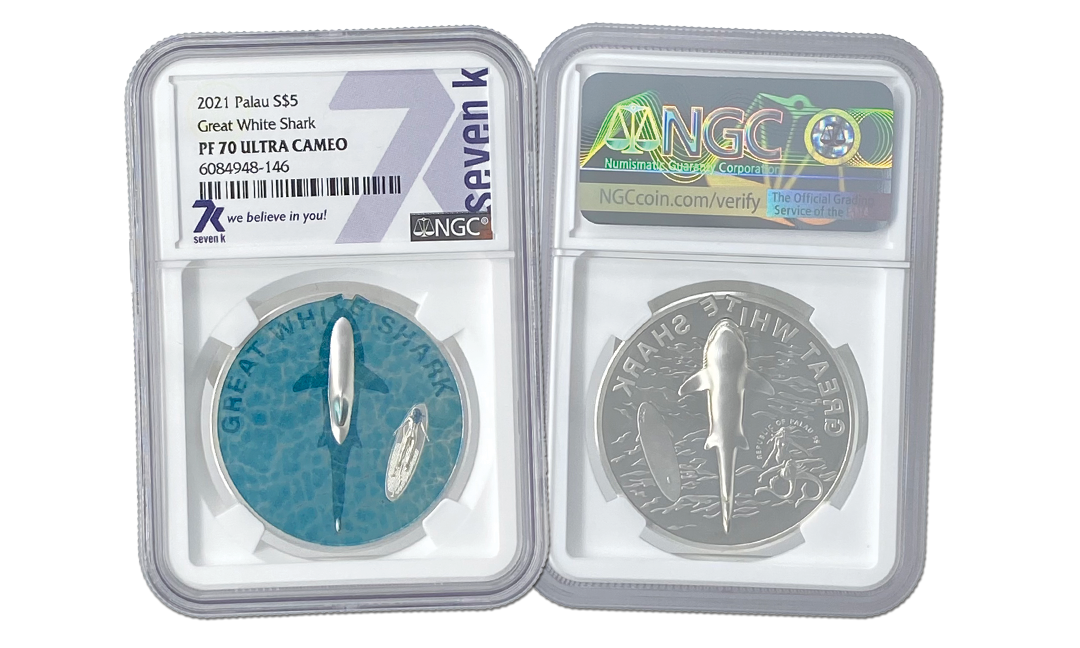 ---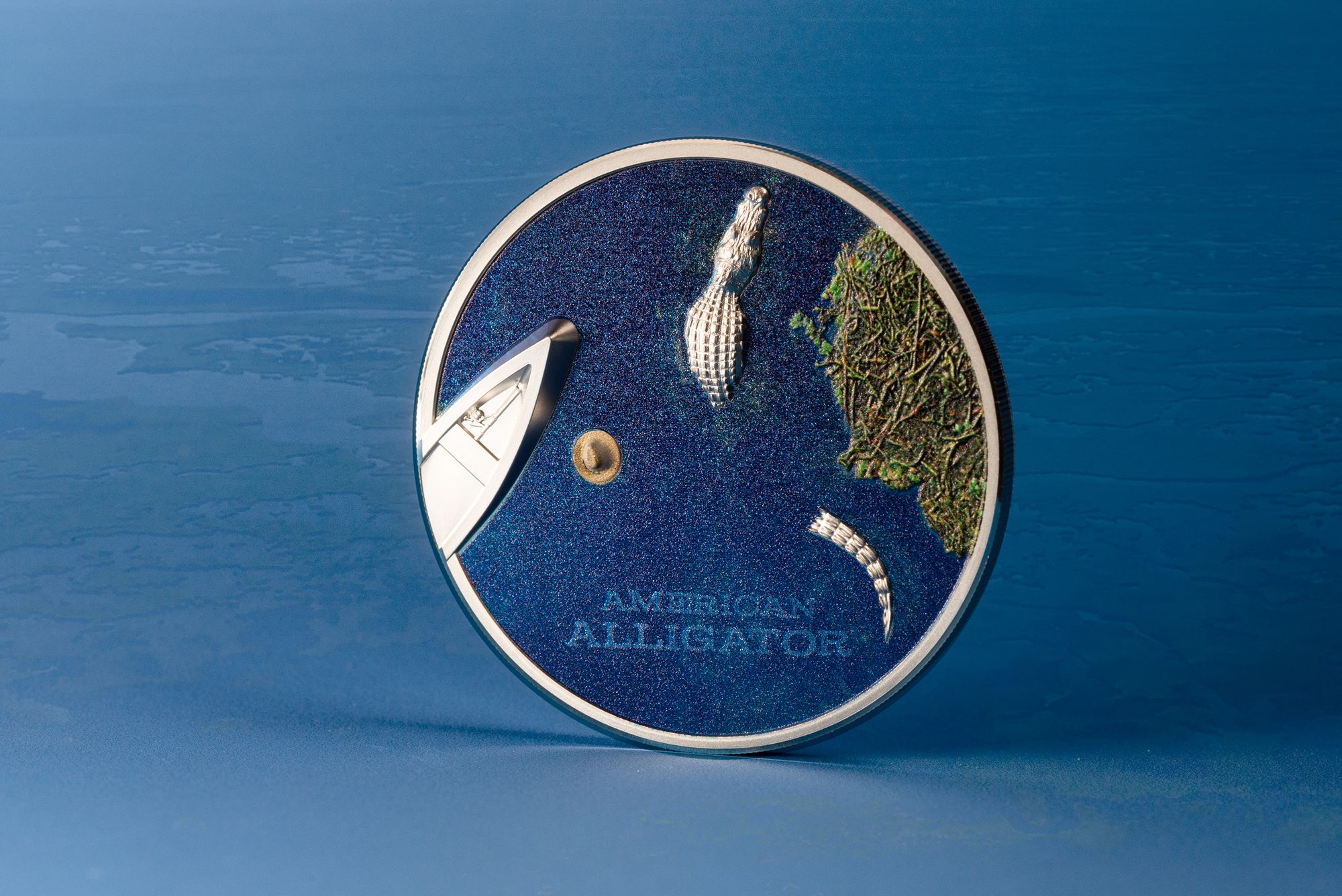 2022 American Alligator 1oz Silver Coin
Year of Issue: 2022
Country of Issue: Palau
Mint: Mayer Mint
Face Value: 5 Dollars
Coin Weight: 1 Troy Ounce
Metal Purity: 0.999
Metal Composition: Fine Silver
Mintage: 2,022
Features: Ultra High Relief & Colorized
The American alligator floats lazily down the river next to a...fisherman's hat? Guess somebody got a little too close! On this 1 ounce silver coin enjoy a bird's eye view of the American alligator, and a fish eye view as well from beneath the creature on the obverse of the coin. Warning: beware the alligator!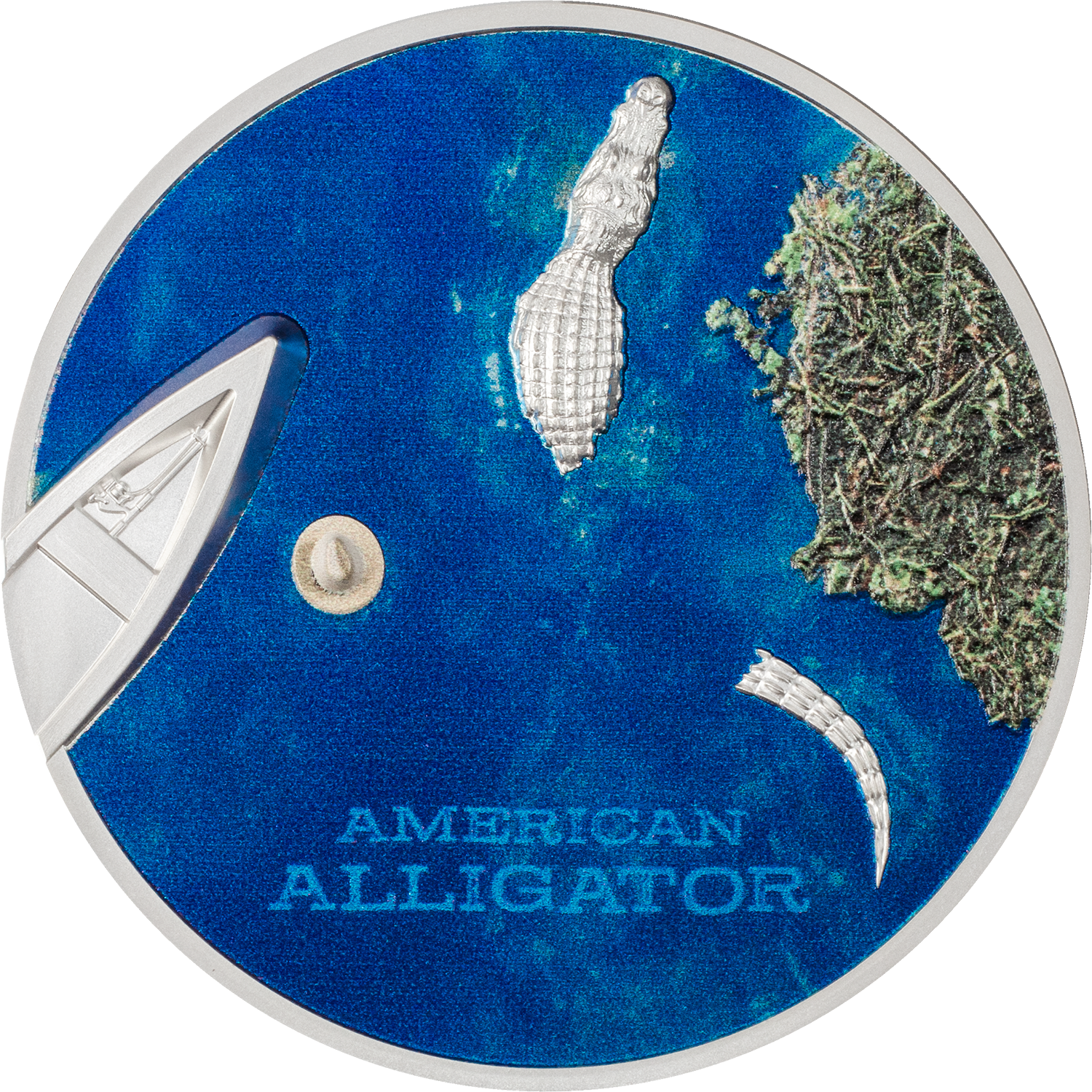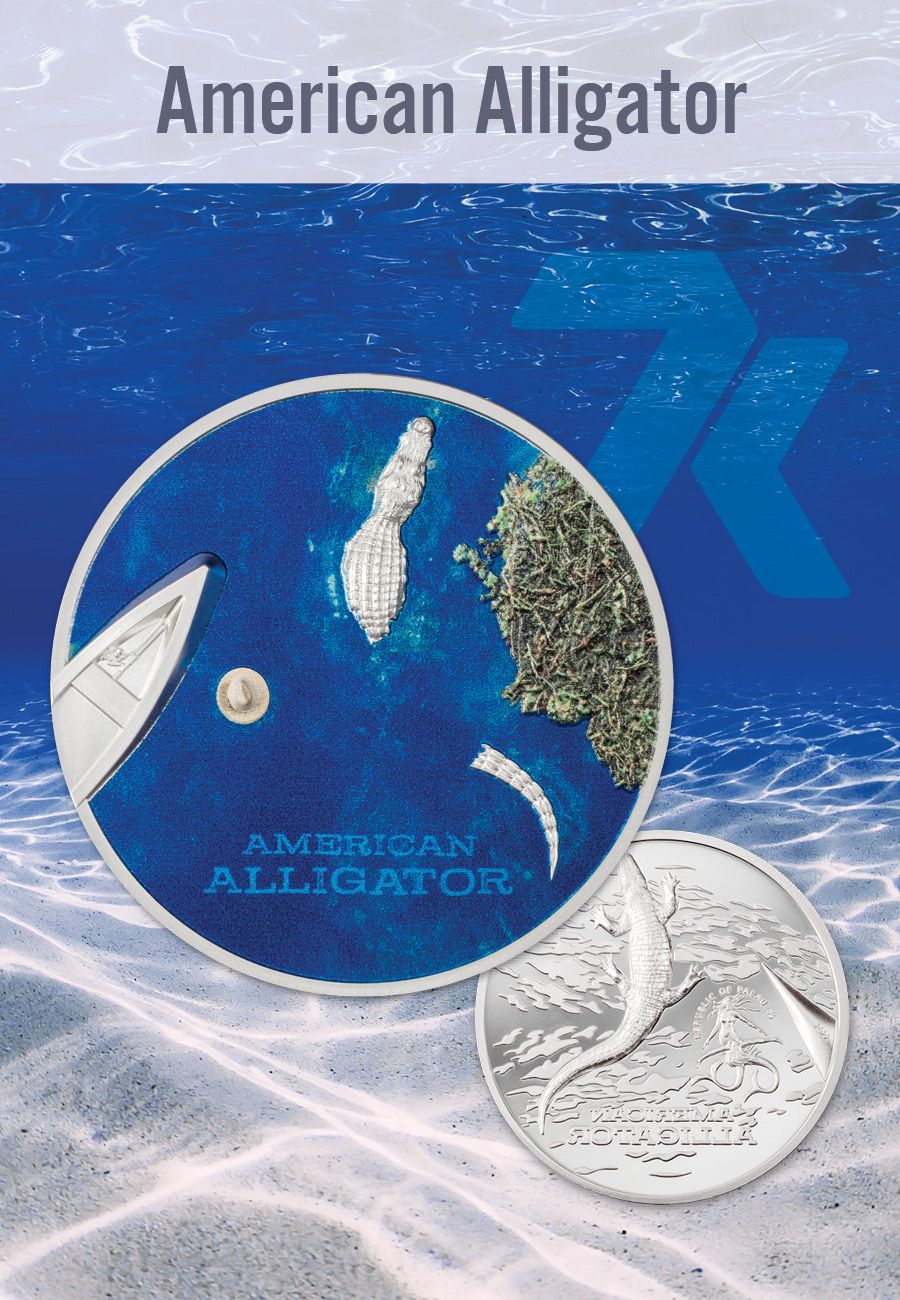 ---
Watch this page for news about these incredible coins!